Rare Victorian Novelty Silver Pen Wipe in the form of Rotary Knife Sharpener
WILLIAM RICHARD CORKE, London 1897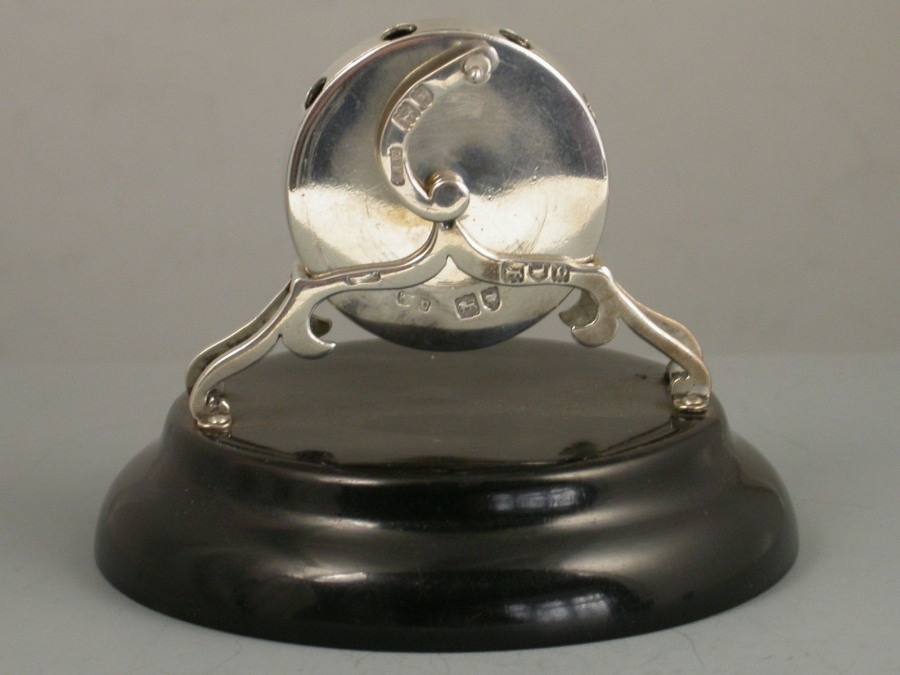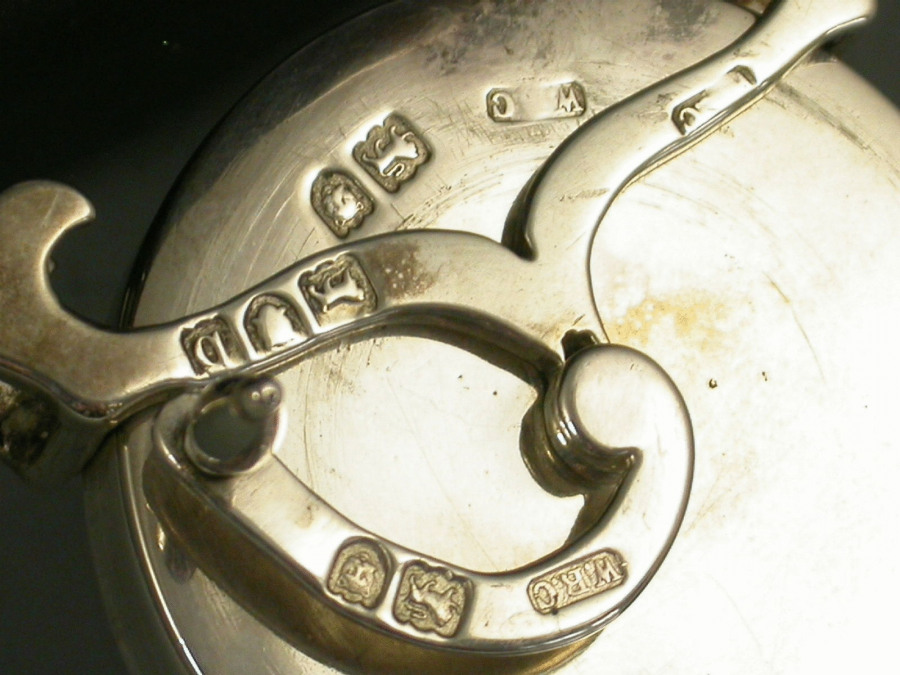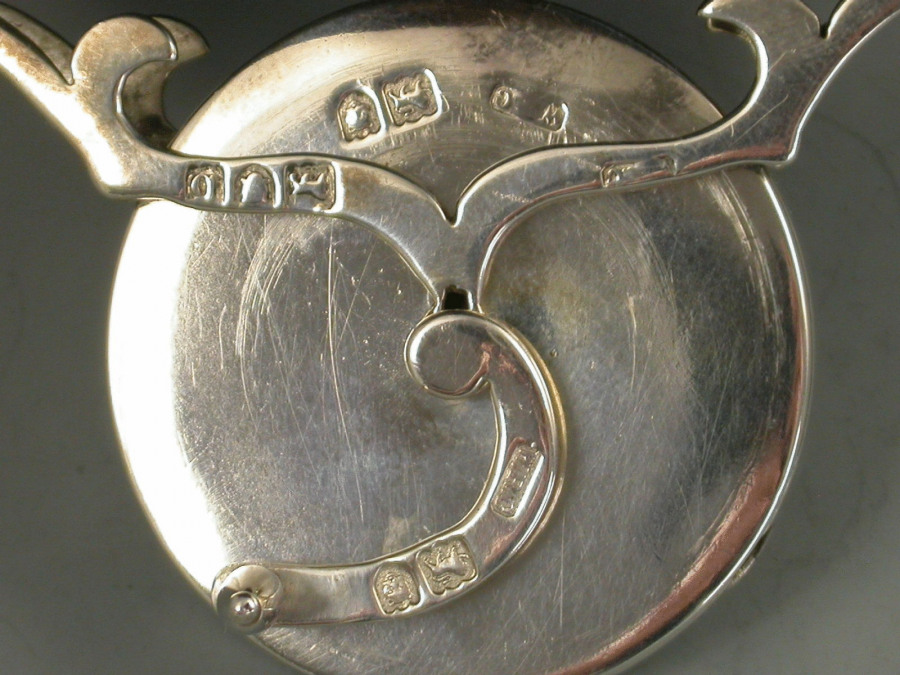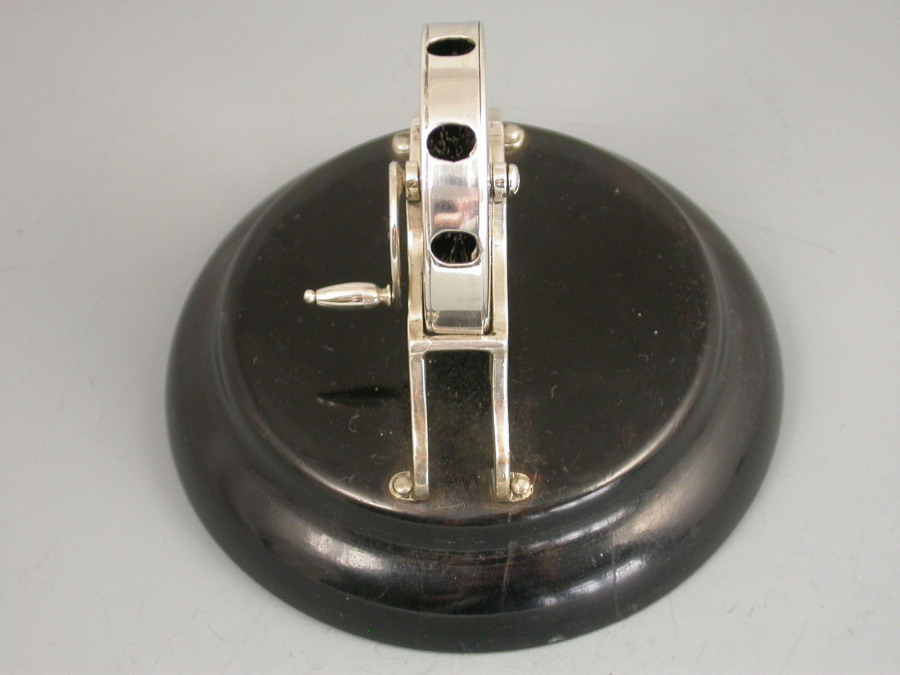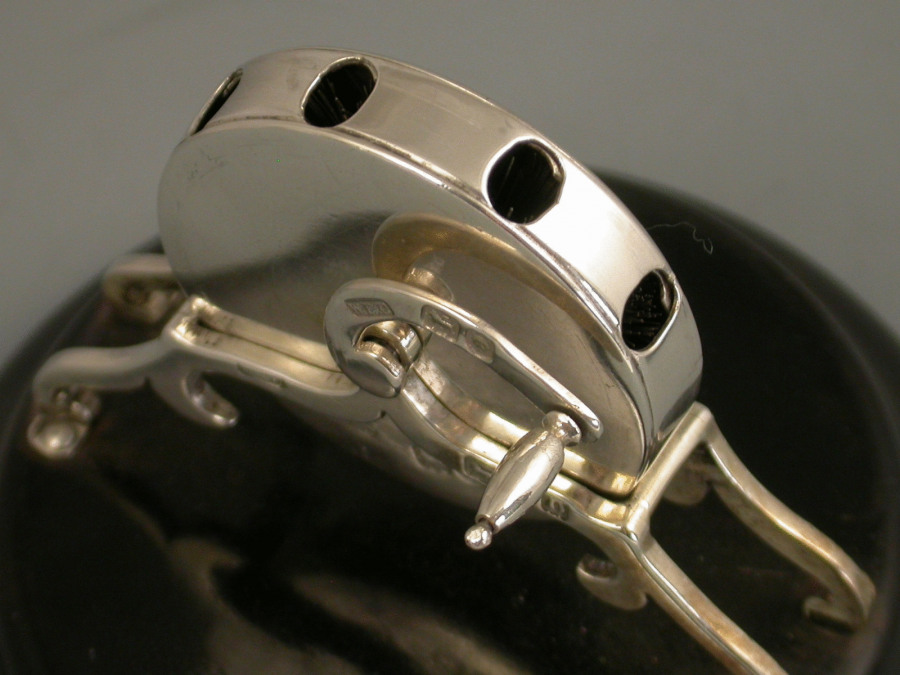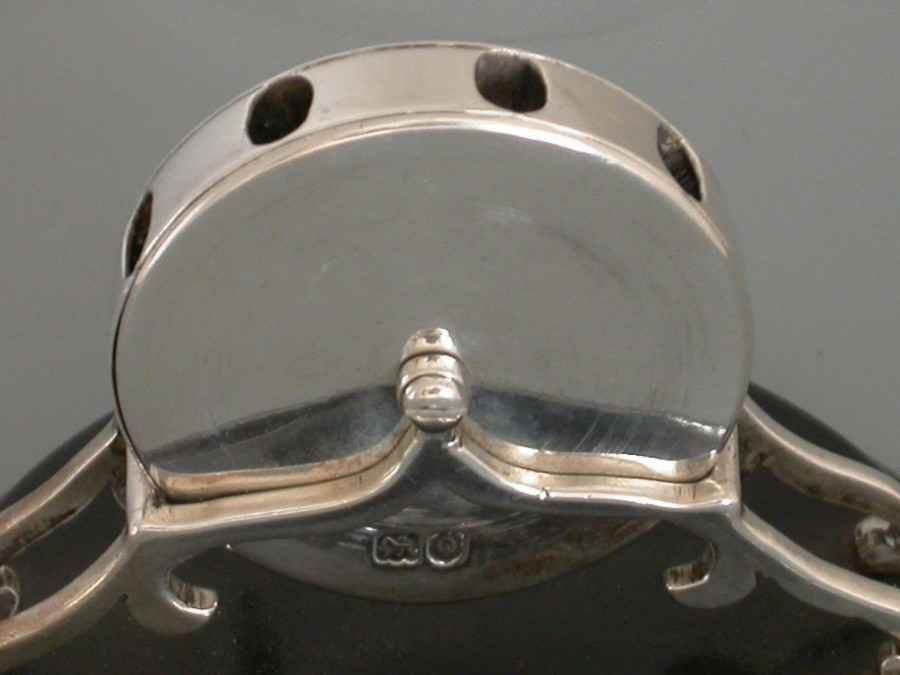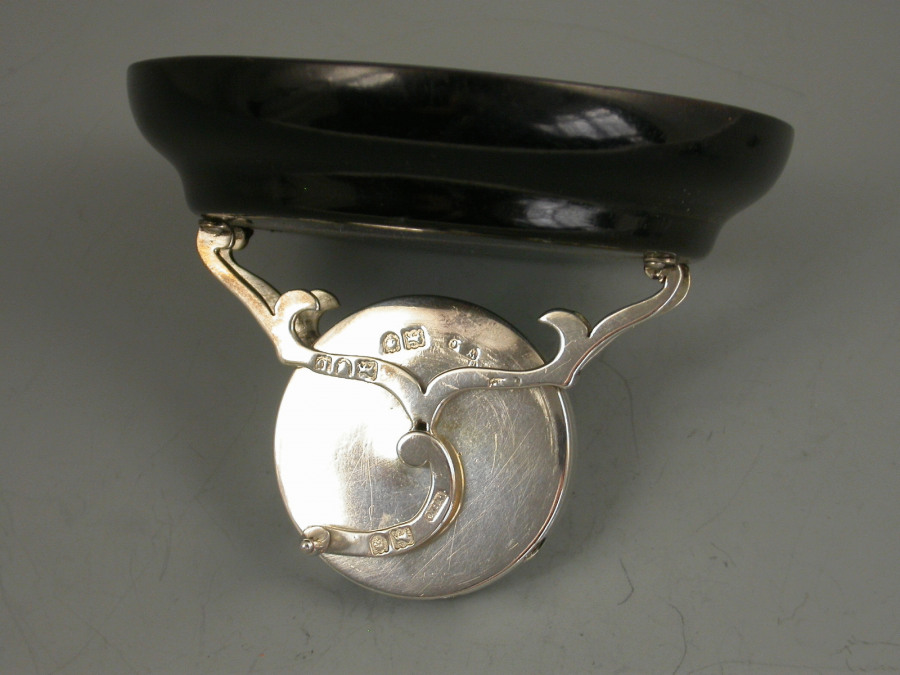 An extremely rare and unusual novelty silver Pen Wipe in the for of a miniature 'Kent' Rotary Knife Sharpener, on lacquered hardwood base. The silver handle when turned, rotates the brushes inside the silver drum in order to clean the nib.

By William Richard Corke, London, 1897.
Sold - £450.00
Condition
In good condition with no damage or repair.