Rare Victorian Silver Wine Label 'Duchy of Bronte' Nelson Interest
Cornelius Joshua Vander, London 1890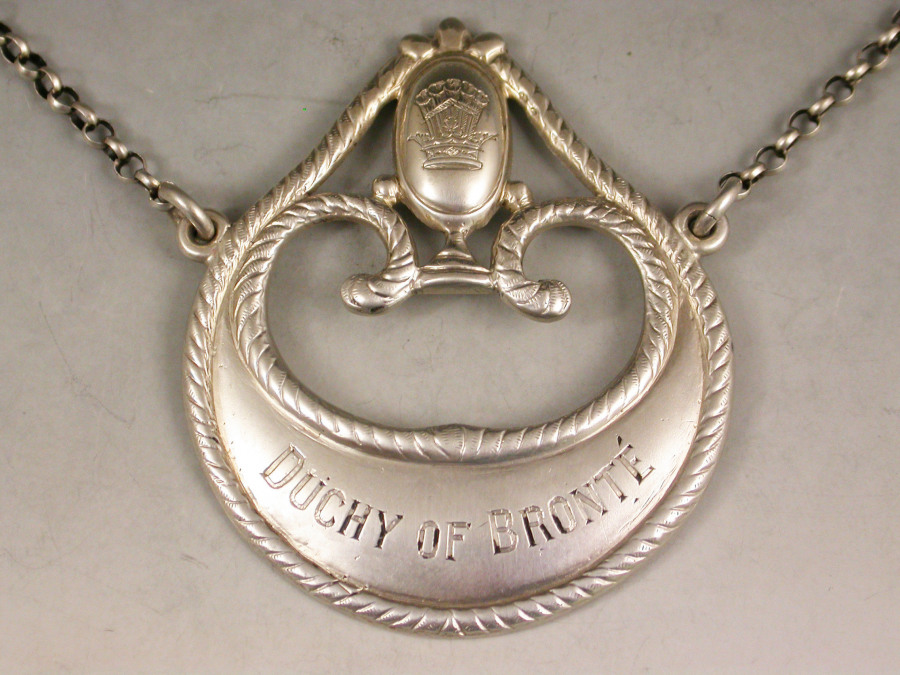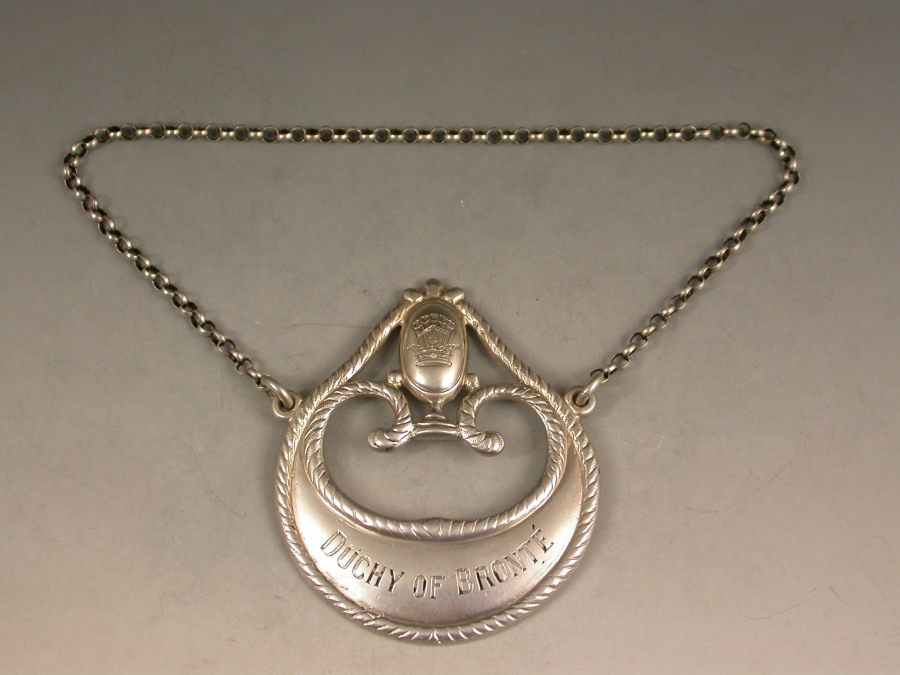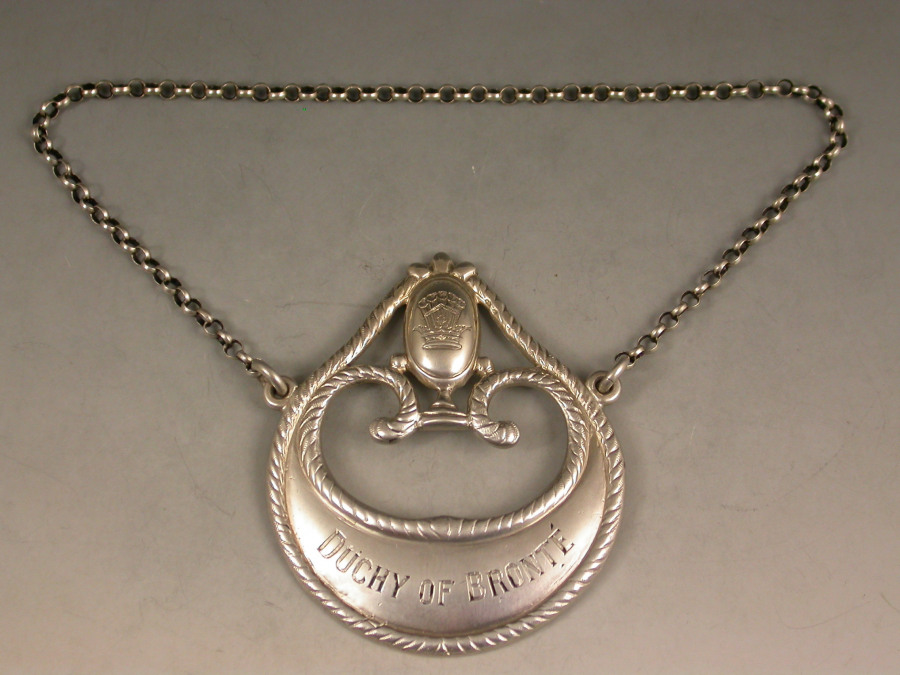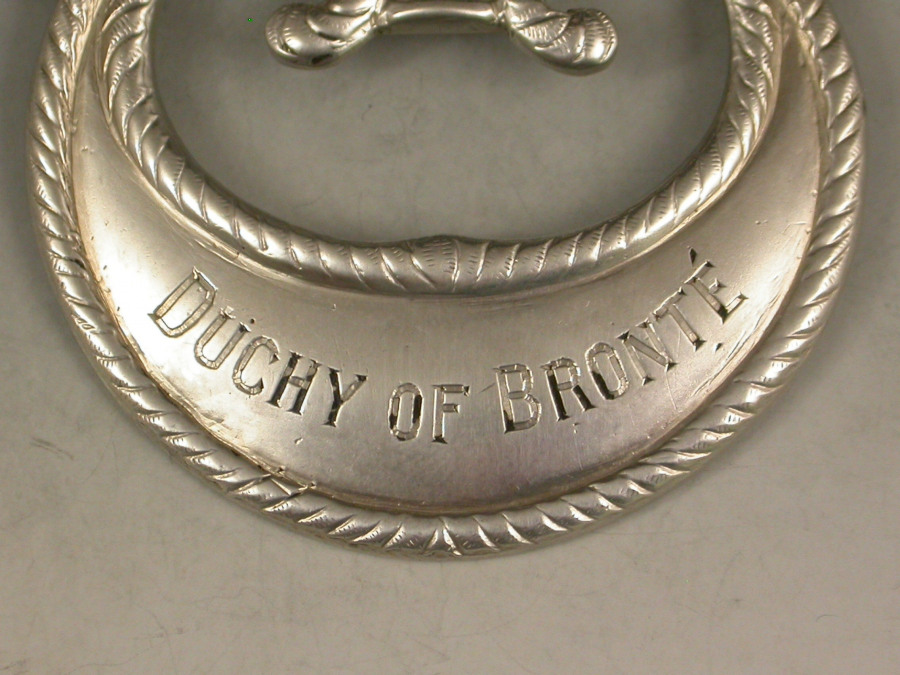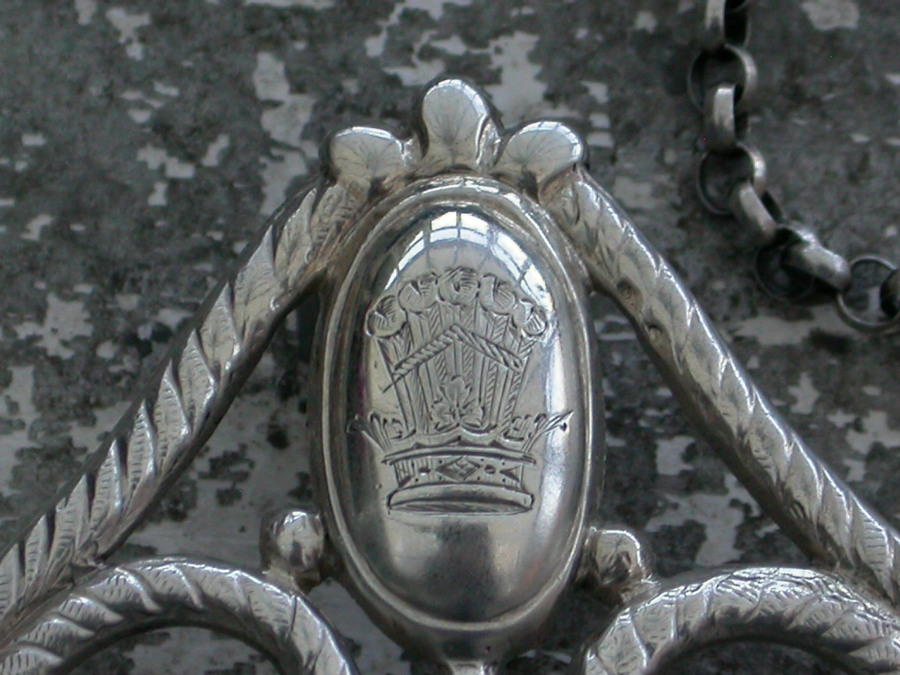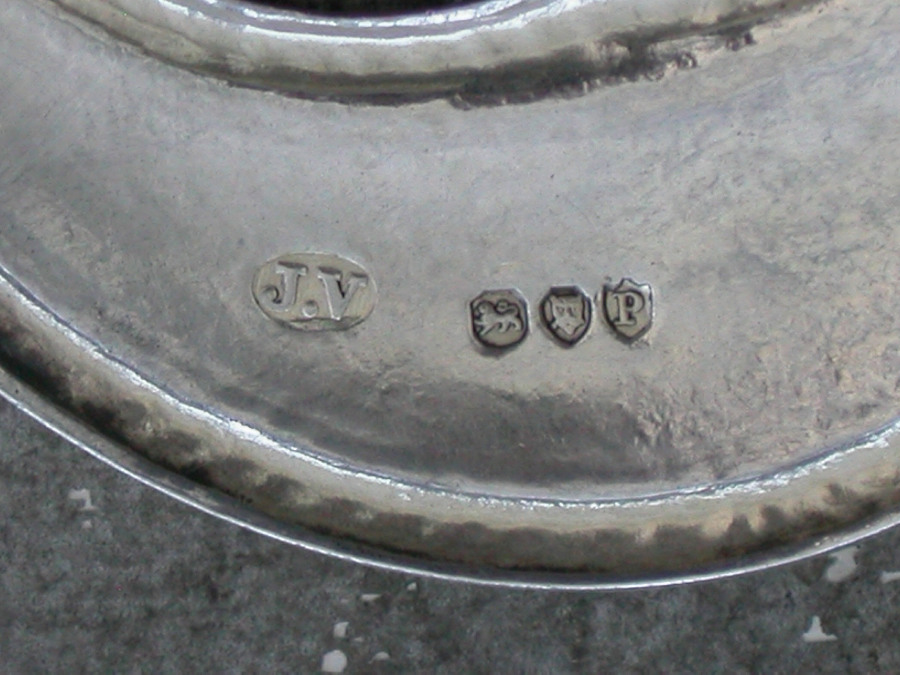 A rare Victorian silver Wine Label of enclosed crescent form with oval cartouche engraved with a crest and supported by swags with tied ribbon surmount and rope border, incised for Duchy Of Bronte.

By Cornelius Joshua Vander, London, 1890

Only one other example of this name has been recorded on a Wine Label and that is in the Anderson Collection held by the Vintners Company.

The crest of - 'Out of a Ducal Coronet, five Ostrich feathers argent and purpure banded by a chevron vert', has not been traced.

Bronte is a town and comune in the Province of Catania, in Sicily, Italy, a symbol of the 'collateral damage' suffered by many southerners during the fight for the creation of an Italian state. The town is situated approximately 10 miles (16 km) west-northwest from Mount Etna, on the side of the valley of the Simeto river, and about 20 miles (32 km) west from Giarre and the coast.

In 1799, King Ferdinand III created Bronte as a Duchy, and rewarded admiral Horatio Nelson with the title of Duke for the help he had provided him in suppressing the revolution in Naples and so in recovering his throne.
Sold - £280.00
Condition
In good condition with no damage or repair
Weight
13.00 Grams (0.42 troy ounces)
Literature
See: The Book of the Wine Label by N.M.Penzer, pages 106-108 for a detailed account of this name and other variations of 'Bronte'.
BRONTÉ. On some labels this it spelt BRONTI, and is the name of a town in the province of Catania near Mount Etna, famous for its wine which was sometimes sold in England as AETNA. The town, together with its extensive estates which originally belonged to the monastery of Maniacum, was granted as a Dukedom to Nelson by Ferdinand IV of Naples in 1799.