Victorian 10ct Gold Drop-Action 'Presto' Propelling Pencil
Sampson Mordan c1900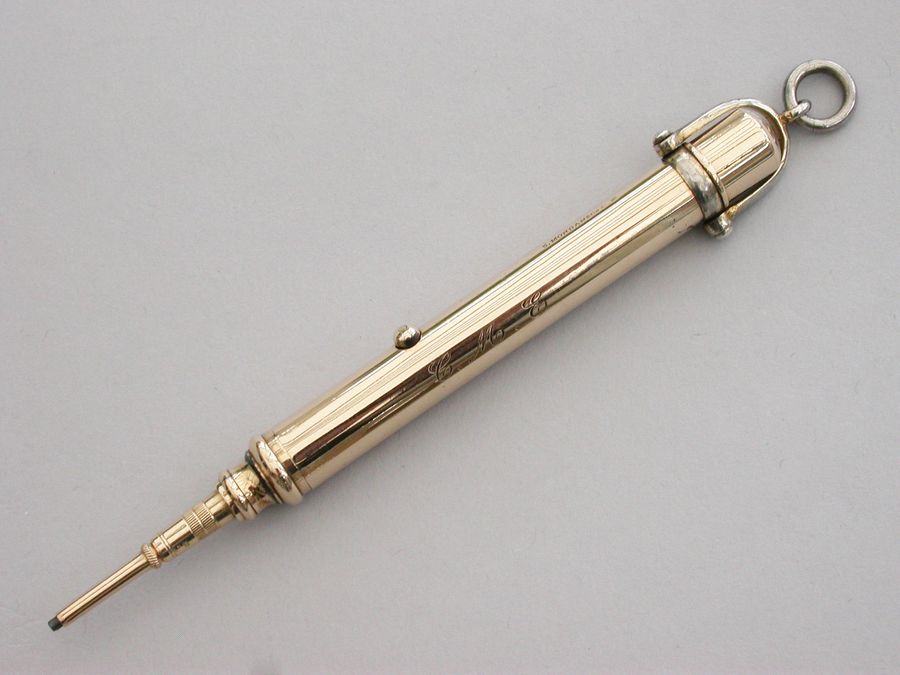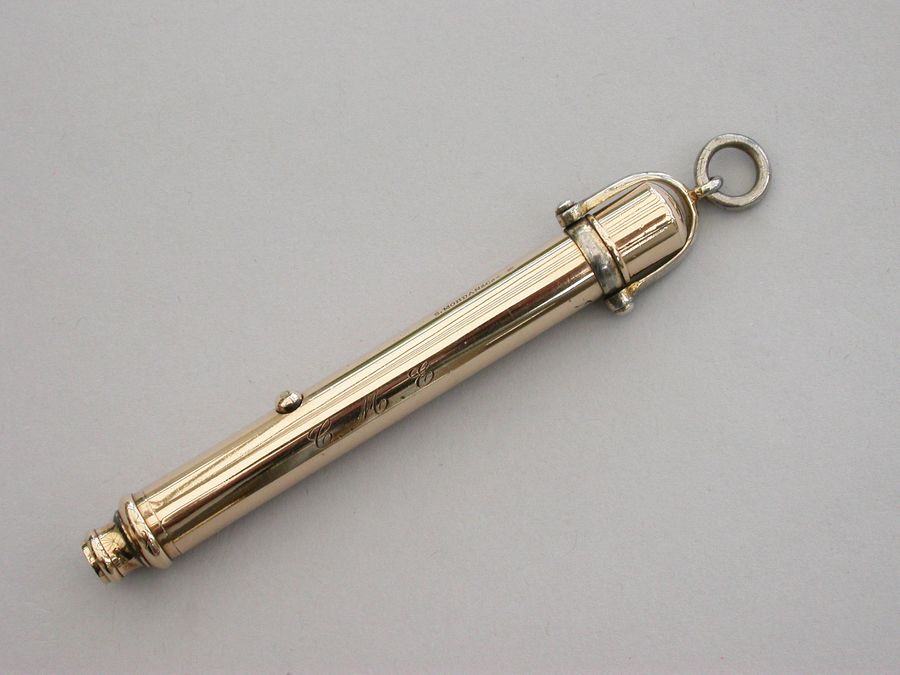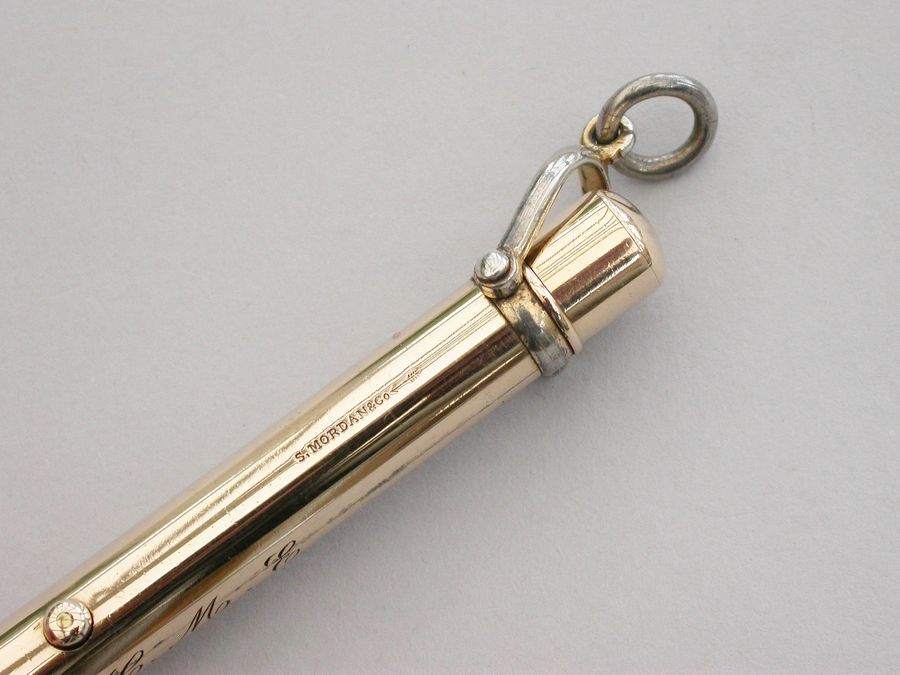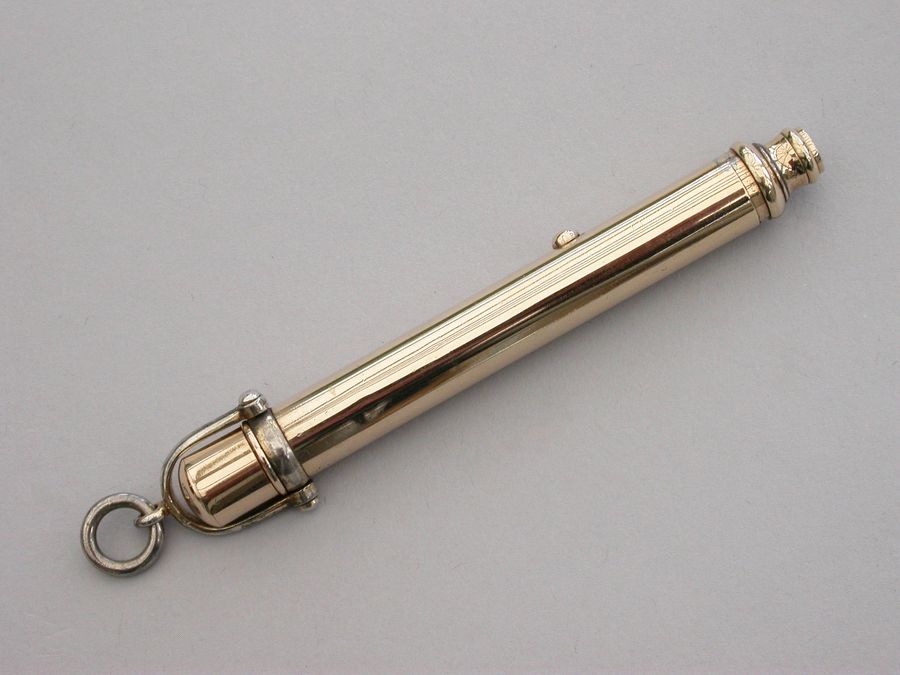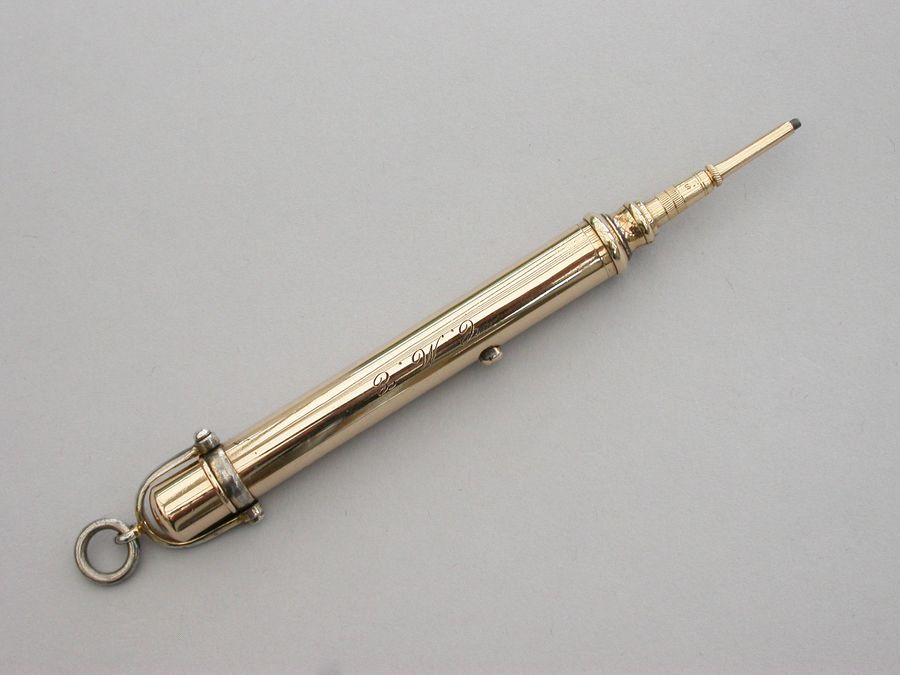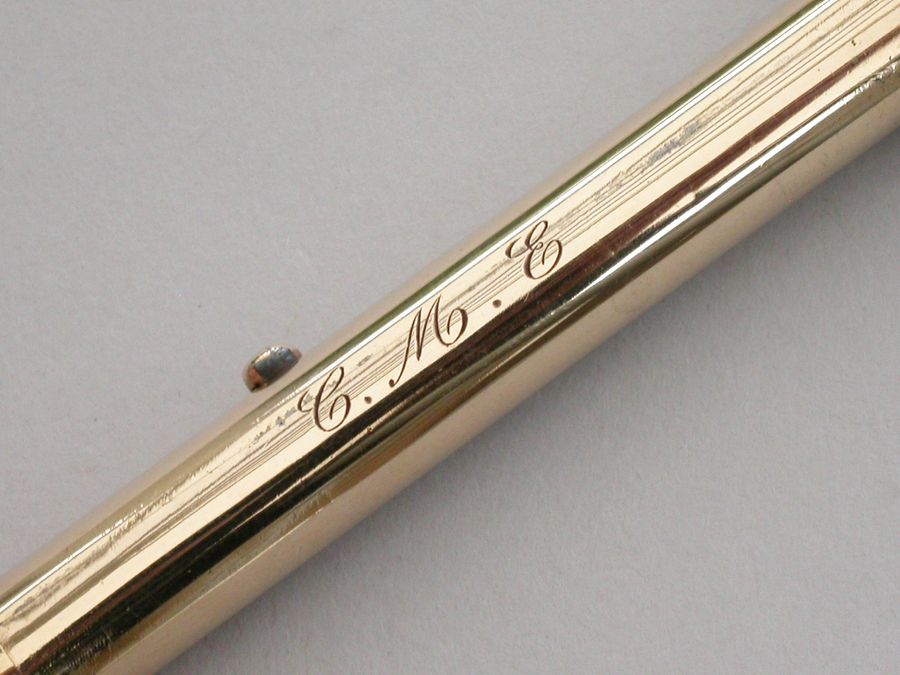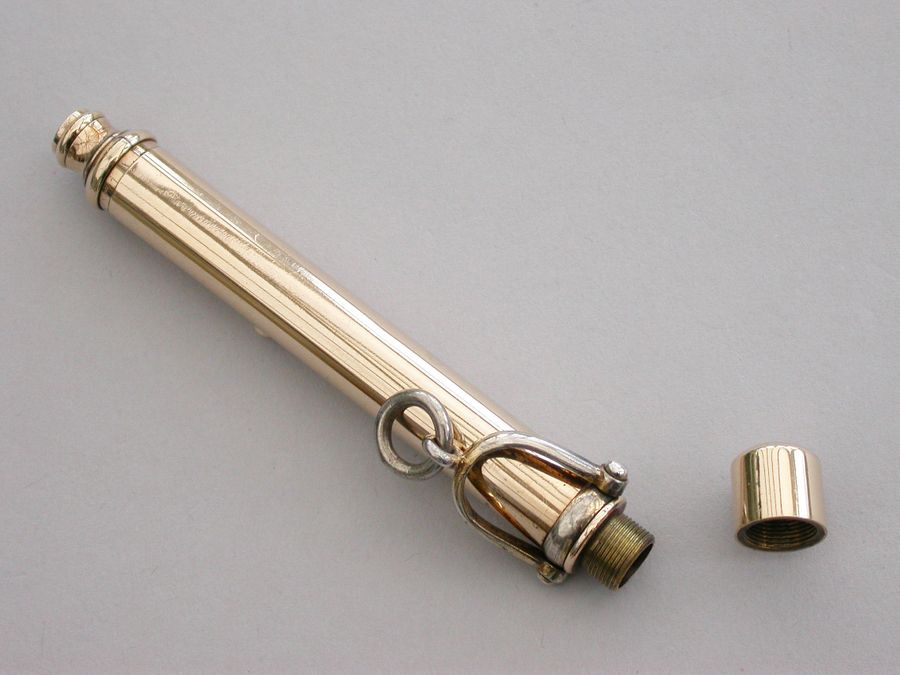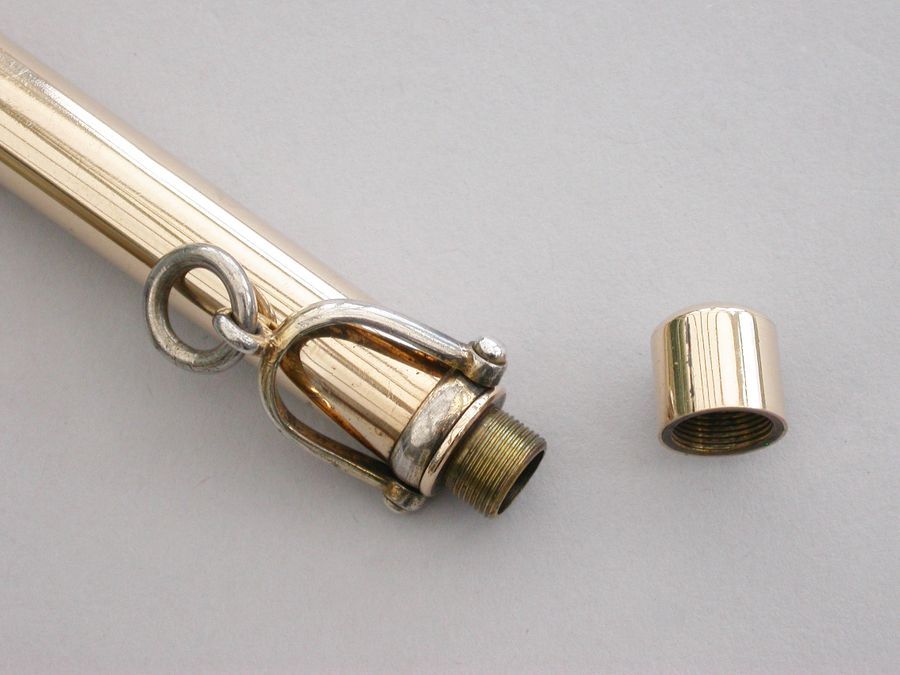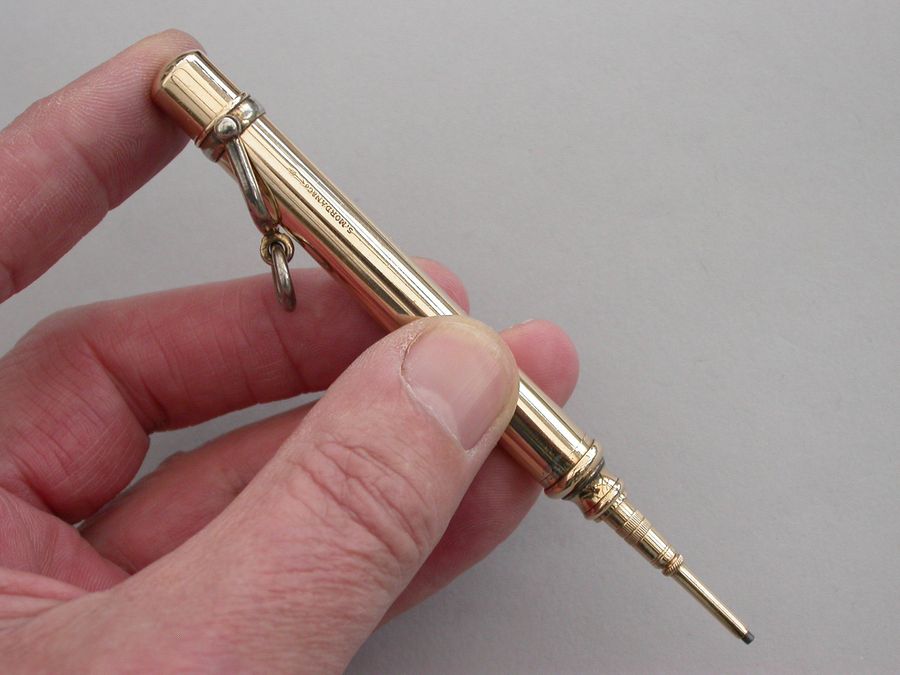 A good quality Victorian 10ct gold Propelling Pencil with plain cylindrical body and screw off terminal with lead reservoir, attached stirrup loop for the chain. The pencil propelling and repelling with Mordan's patented push-button "Presto" mechanism (See: S Mordan & Co's 1898 catalogue). The body engraved with contemporary owners initials.

By Samspon Mordan & Co, c1900. Also stamped with the Mordan 10ct gold arrow mark.

Open 108 mm
Closed 84 mm

The "Presto" Pencil Case:-
When the case is inclined as for writing, a single pressure upon the Push Button releases the Pencil for use. On removal of the pressure the Pencil will remain rigid, but can be replaced in the Case by inverting this, and again pressing the button.

See; page from S.Mordan & Co's 1898 Catalogue.

Sold - £395.00
Condition
In good condition with no damage or repair and in full working order
Weight
23.40 Grams (0.75 troy ounces)