Victorian Antique Silver 'Charley's Aunt' Vesta Case
WALKER & HALL, Sheffield 1895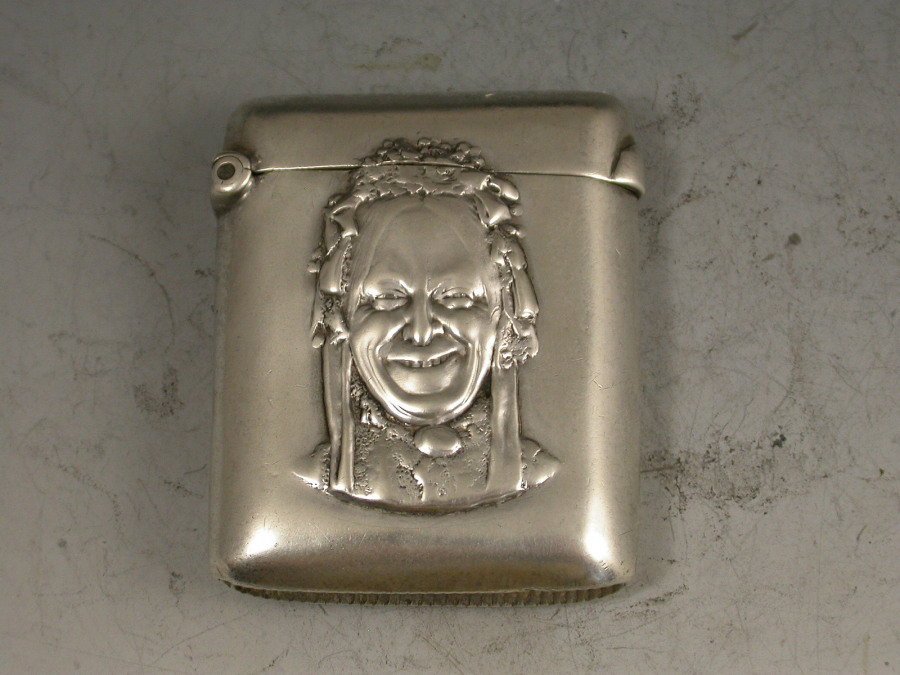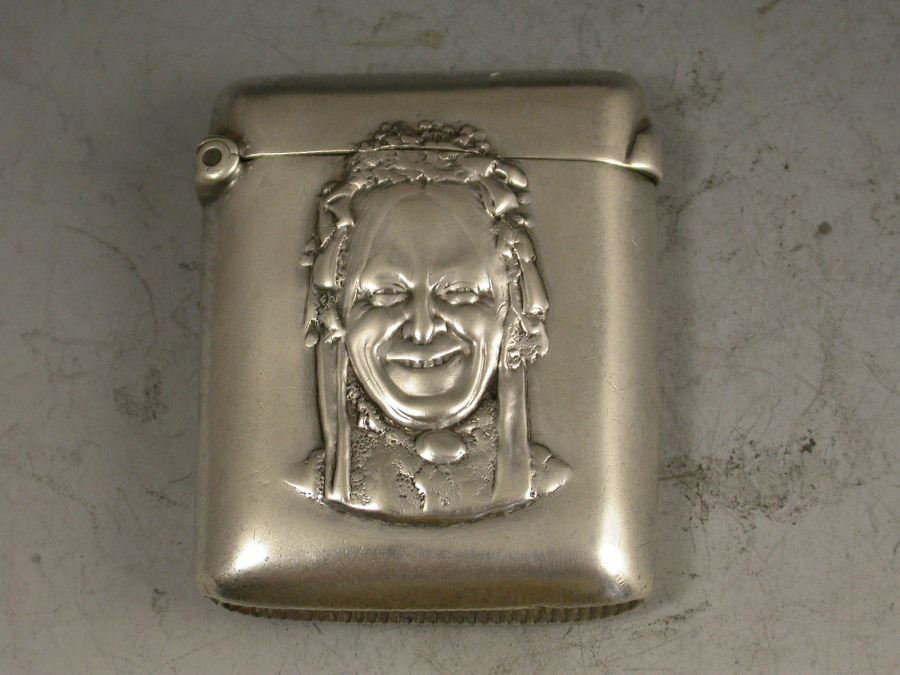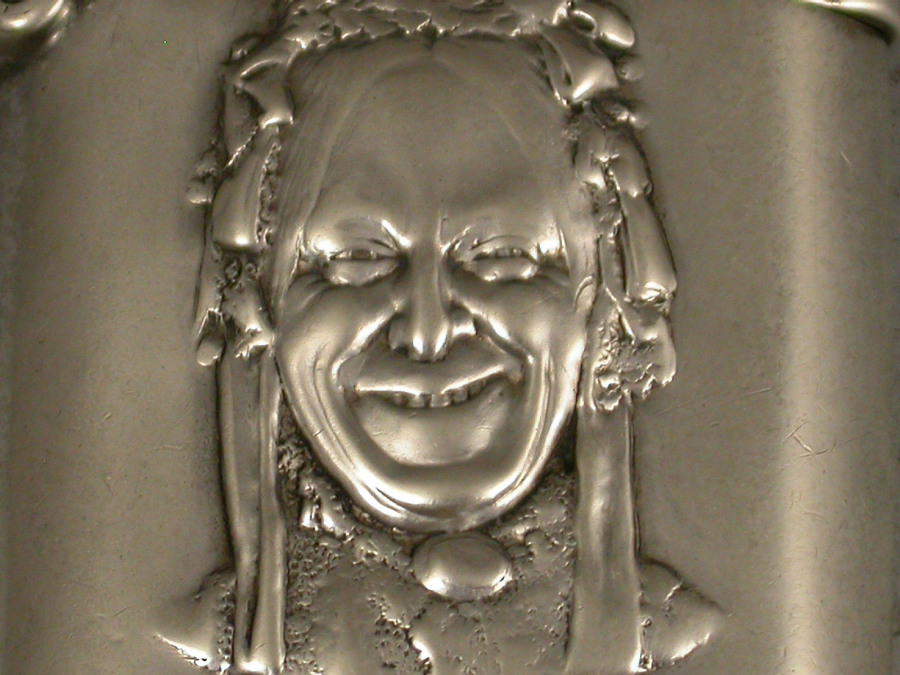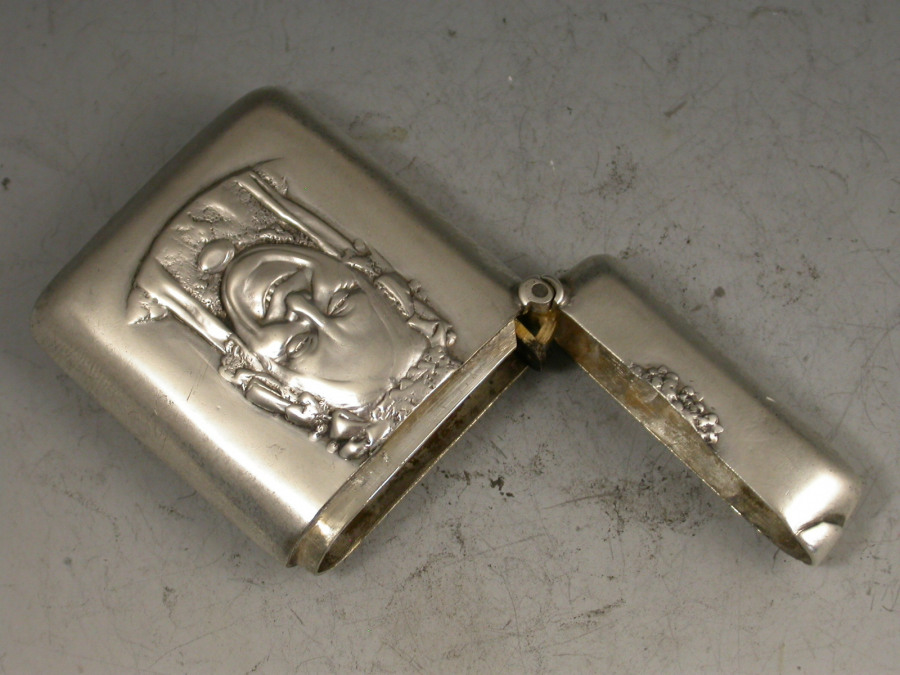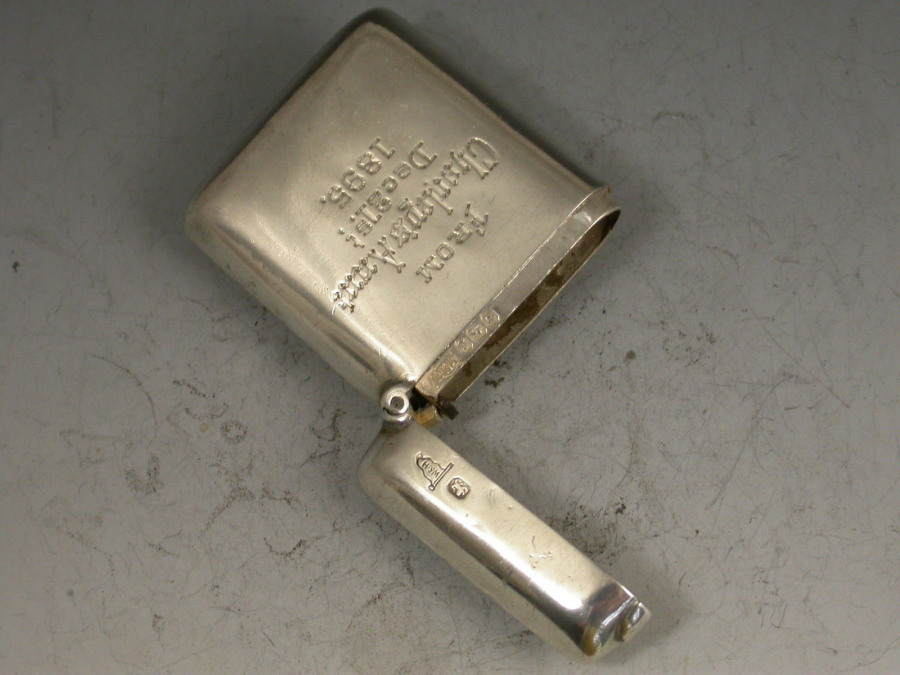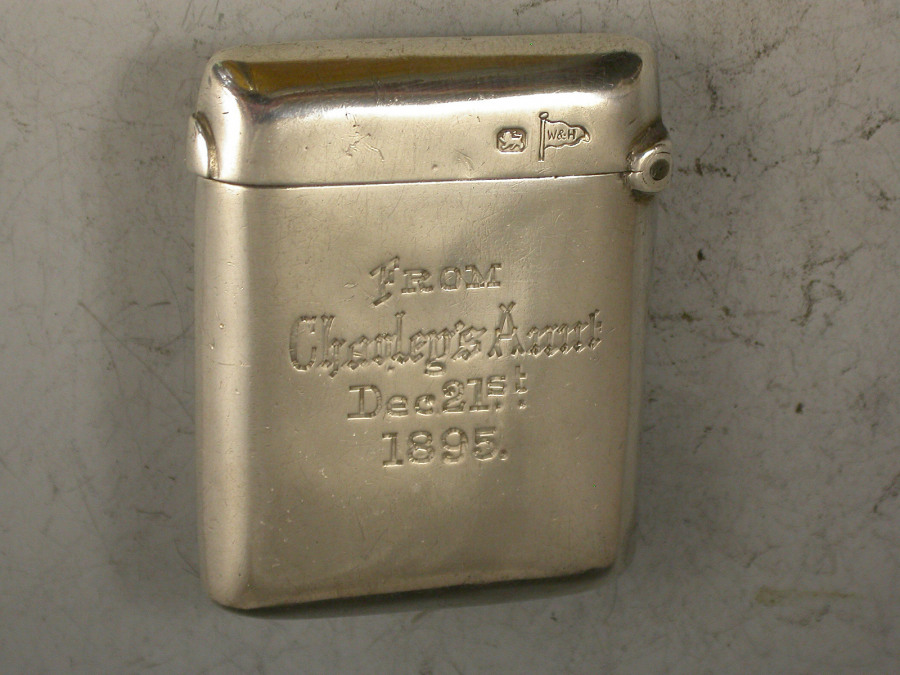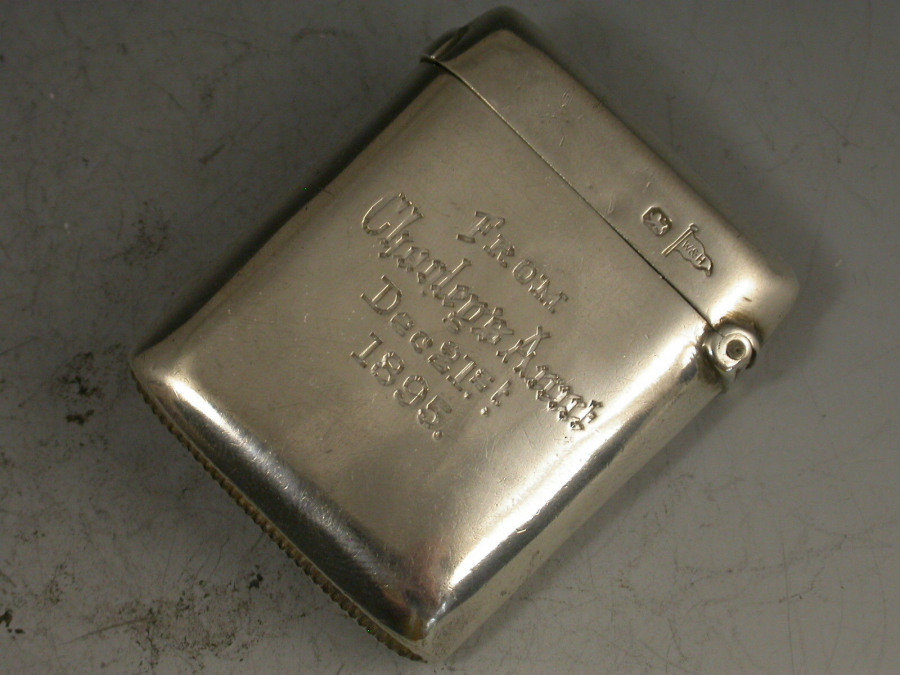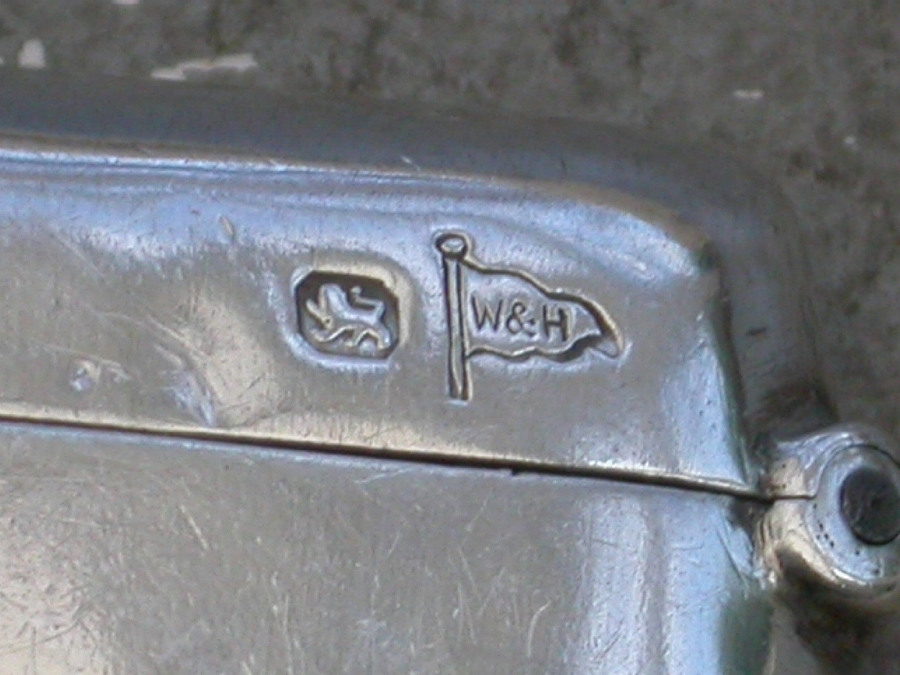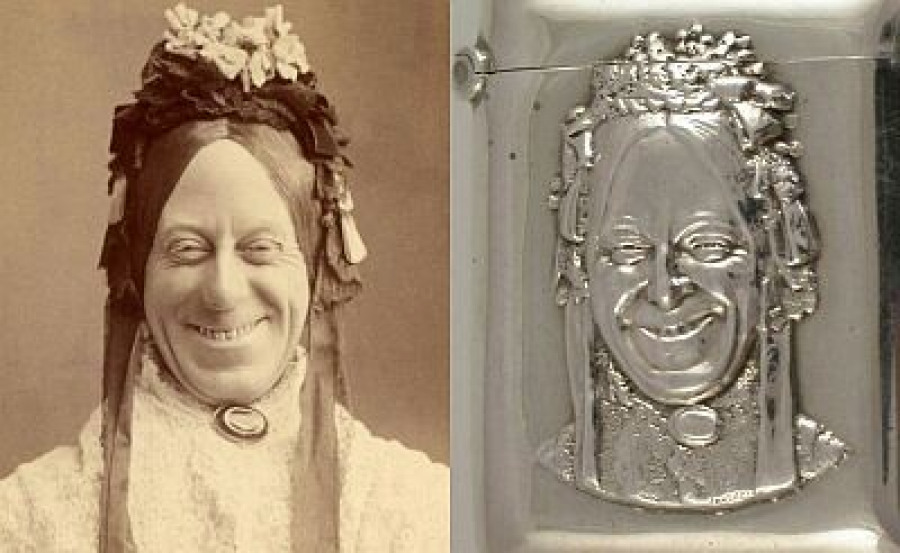 A rare Victorian silver Vesta Case of rectangular form chased and embossed with a raised portrait of Charley's Aunt, the reverse engraved : From Charley's Aunt Dec 21st 1895. Made as a souvenir for the record breaking play by Brandon Thomas.

By Walker & Hall, Sheffield, 1895

These Vesta Cases were distributed to the audience on the occasion of the play's third anniversary performance on 21 December 1895. W.S.Penley (see photograph) played the title role.
Sold - £295.00
Condition
In good condition with just a couple of minor scratches to the reverse.
Weight
20.00 Grams (0.64 troy ounces)
Literature
Managements liked to surprise their patrons. So it was on 21 December 1895 at London's then Globe Theatre that the audience attending the third anniversary performance of Brandon Thomas's highly successful farce Charley's Aunt, found themselves recipients of silver vesta cases made by Walker & Hall, each etched on one side with the date. On the other was a slightly raised die-stamped portrait of the play's leading character, Lord Fancourt Babberley masquerading as Charley Wykeham's Aunt Donna Lucia d'Alvadorez from Brazil ('where the nuts come from'). Although the part was played by four different actors during Charley's Aunt's record breaking first run of 1,466 performances, this portrait is actually based on a photograph of W.S. Penley (1852-1912), the actor who created the role and whose name will be forever connected with the part.