Victorian Antique Silver Novelty Telescopic Pencil .303 Rifle Cartridge
Sampson Mordan & Co c1889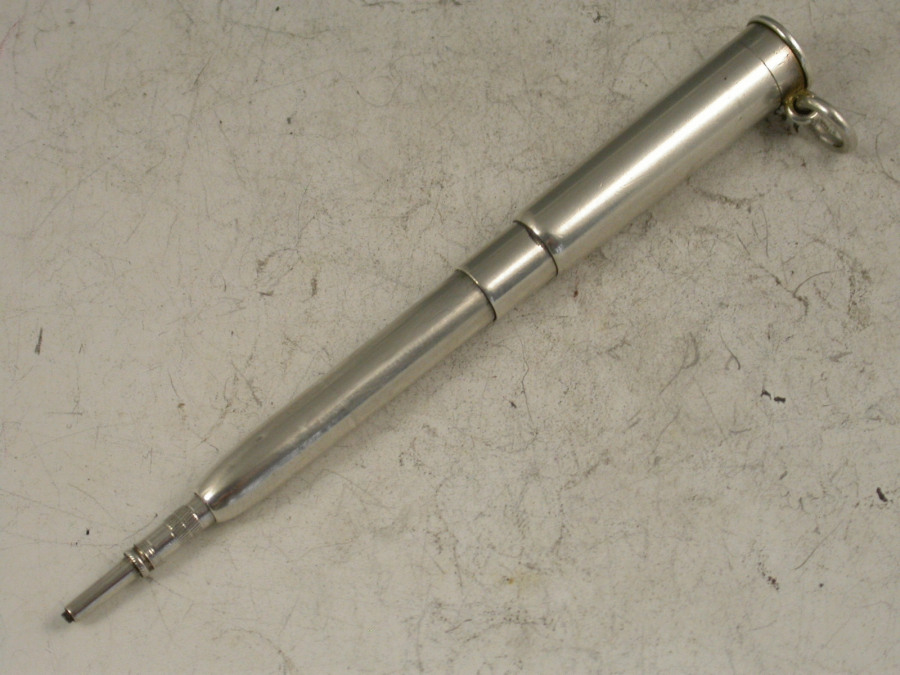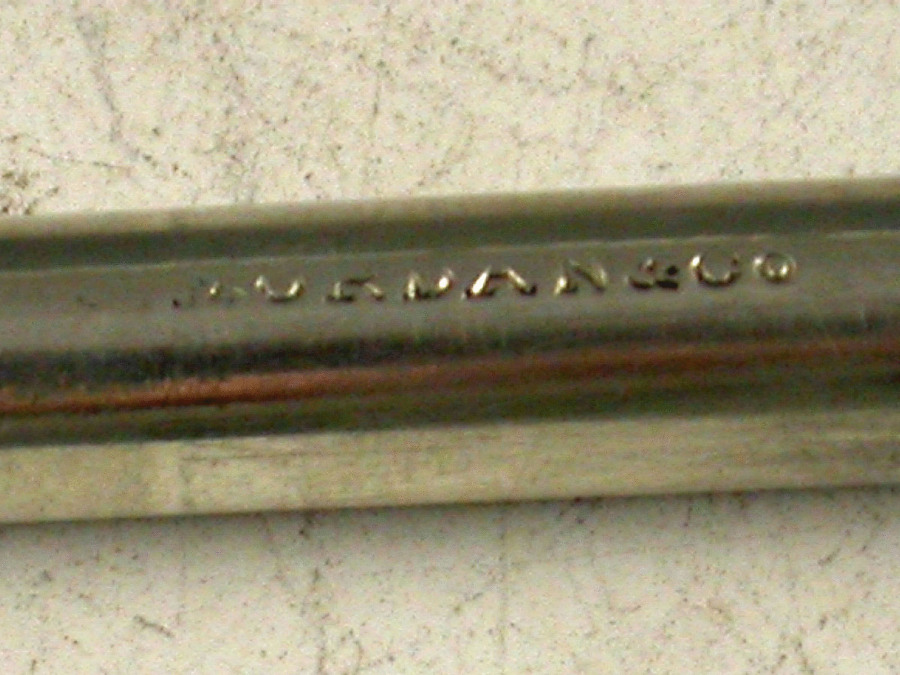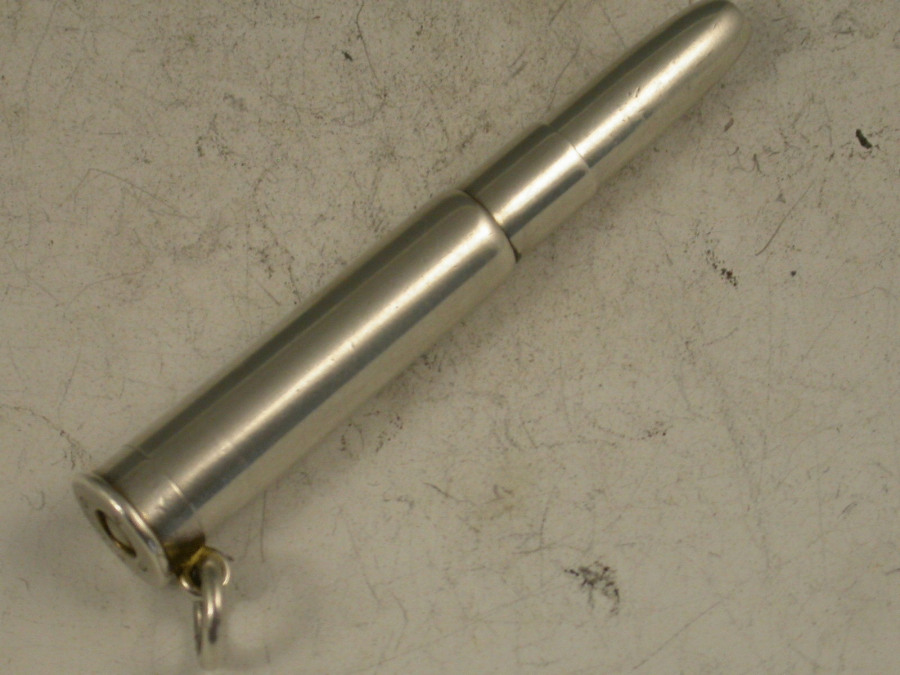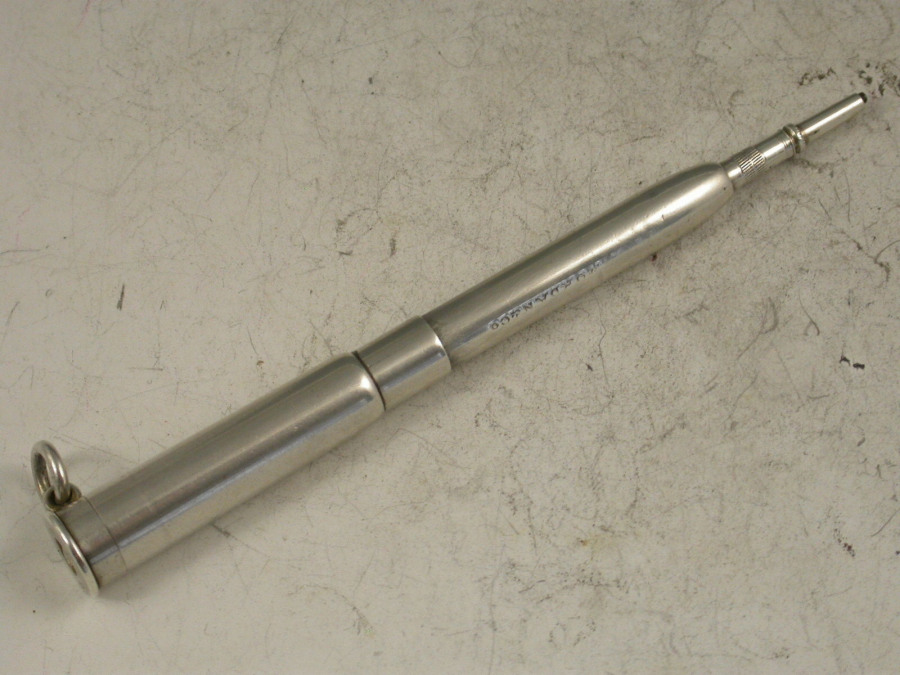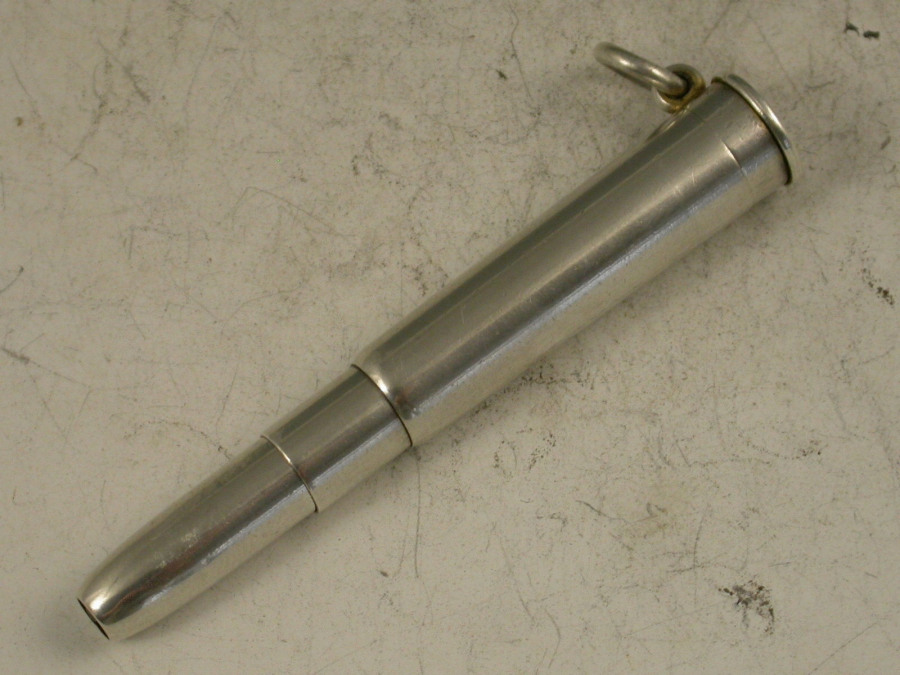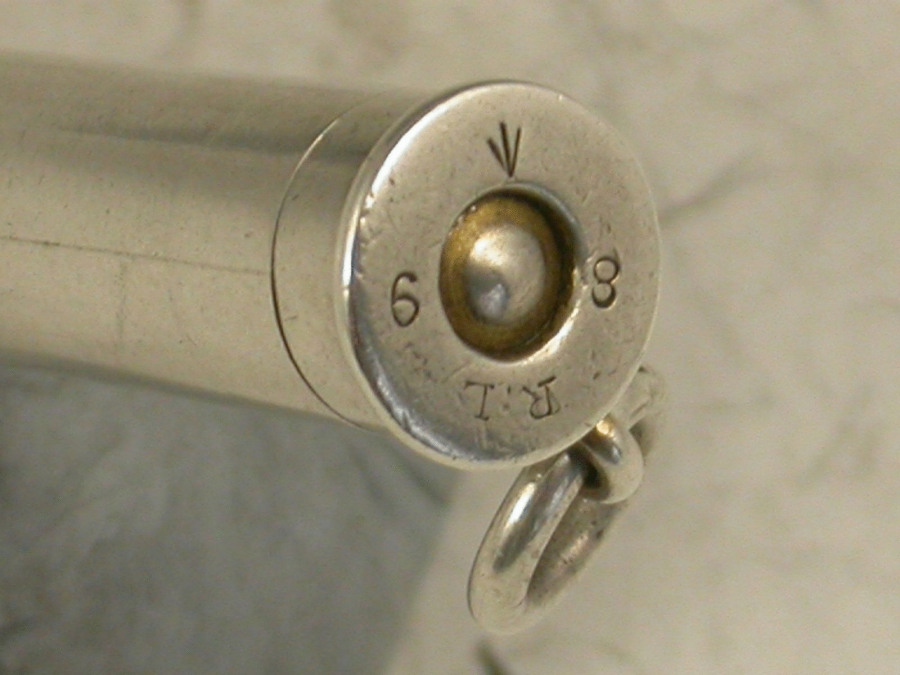 A rare Victorian novelty silver telescopic Pencil in the form of a .303 British Service Rifle Cartridge. The cartridge head stamped R.L 89 and a pheon, for the Royal Laboratory, Woolwich Arsenal 1889.

The .303 British Service cartridge, commonly known as the .303 or .303 British was adopted by Britain along with the Lee - Metford Rifle in 1889.

The Royal Laboratory, Woolwich Arsenal, Kent, UNITED KINGDOM. Woolwich Arsenal, of which the Royal Laboratory was only a part, is situated in South East London on the River Thames. The Arsenal dates from 1670 and has manufactured many different items of warlike stores for the armed forces. Ammunition was made at Woolwich long before the adoption of the .303 cartridge in 1889. Ammunition production ceased completely at Woolwich in 1957, the last known production of .303 ammunition there being Mk 7 Ball in 1957.

By Sampson Mordan & Co, c1889

93 mm open
58 mm closed.
Sold - £330.00
Condition
In good condition with just one small ding tot he bullet end.
Weight
14.00 Grams (0.45 troy ounces)