Victorian Antique Siver Willow Pattern Plate Pin Cushion
Saunders & Shepherd, Chester 1899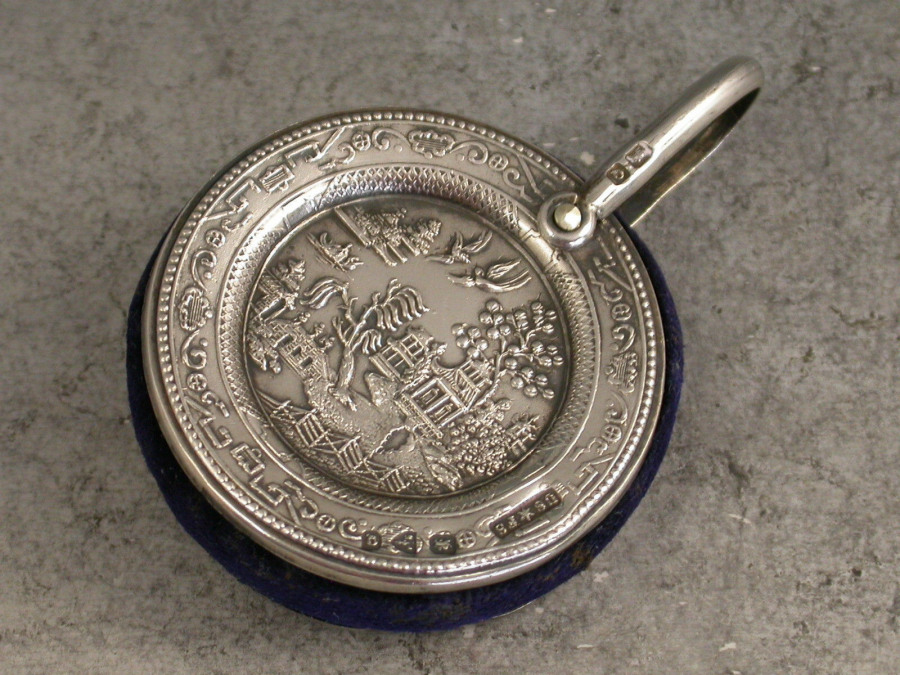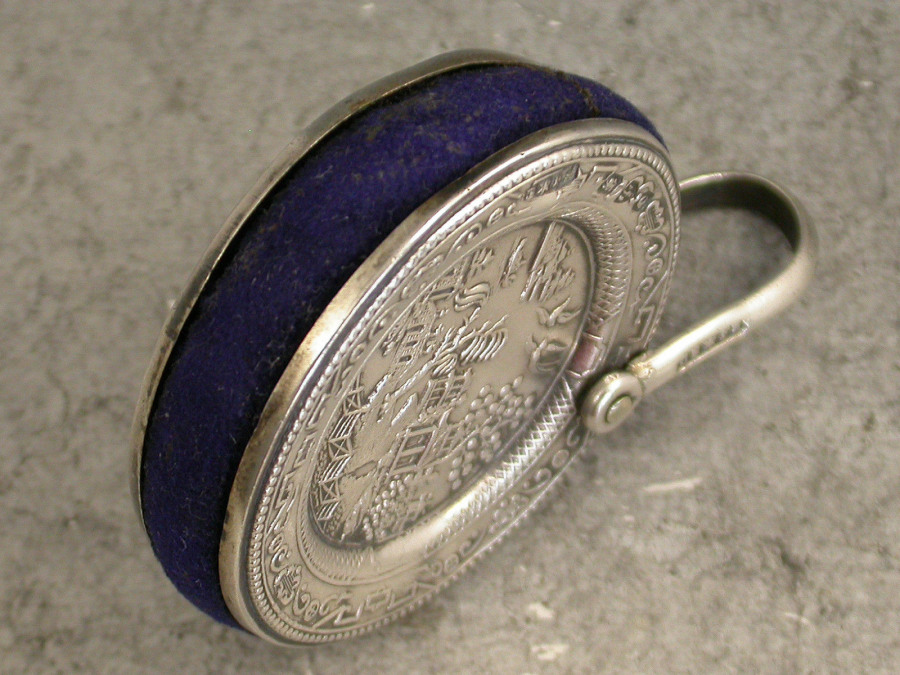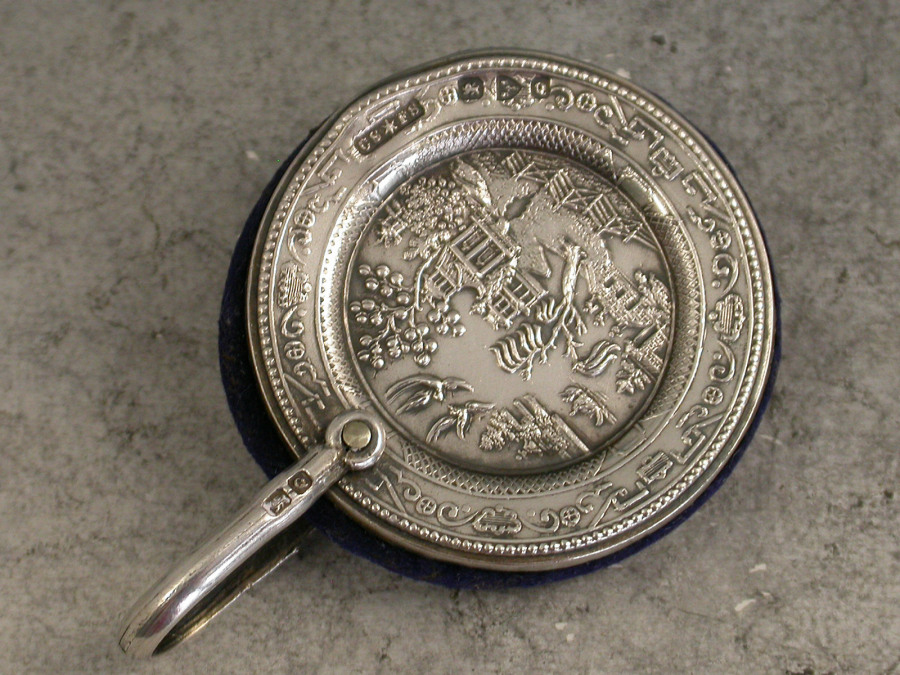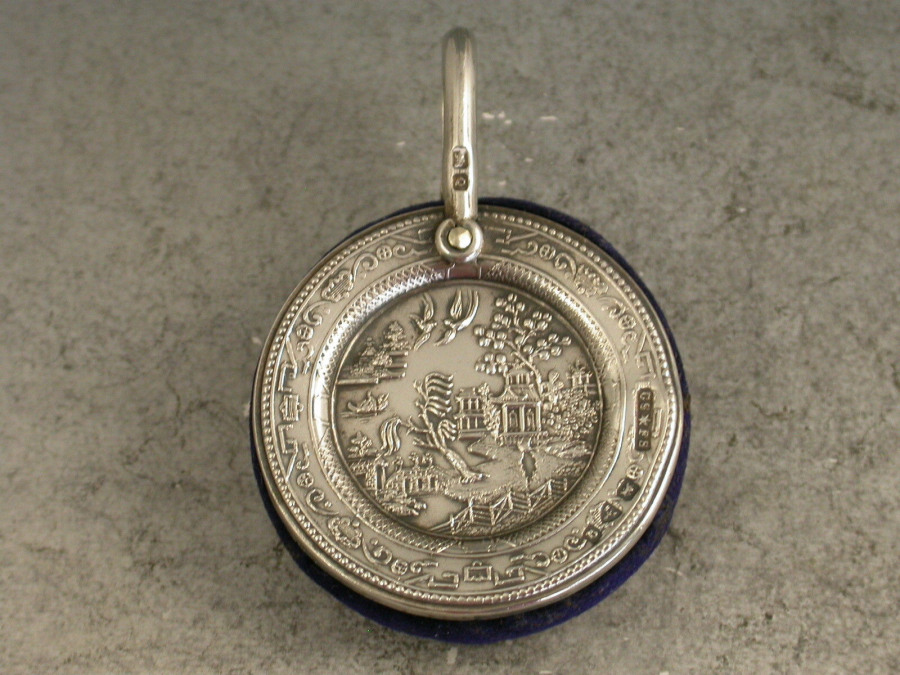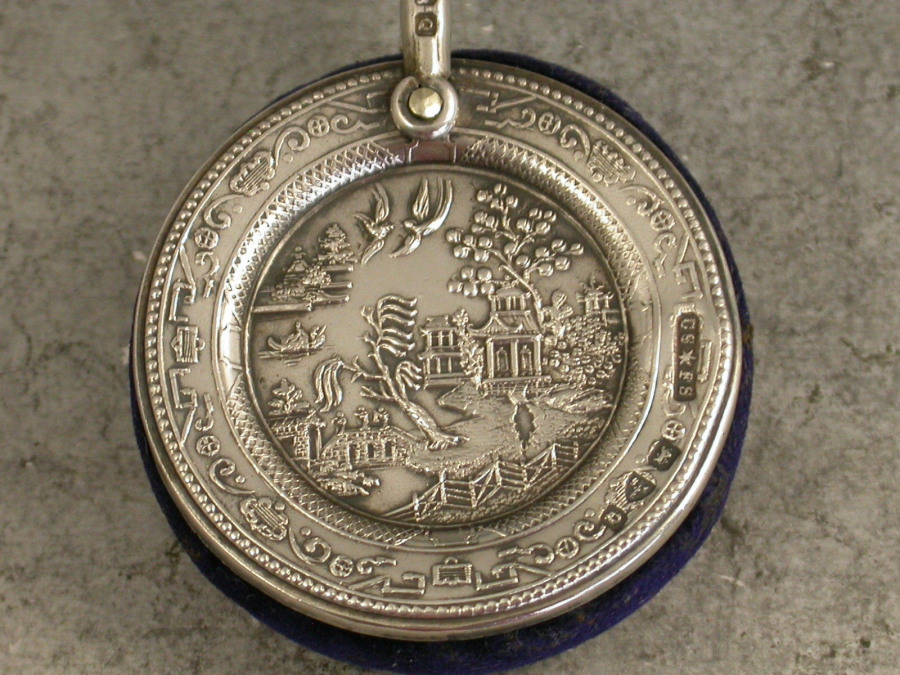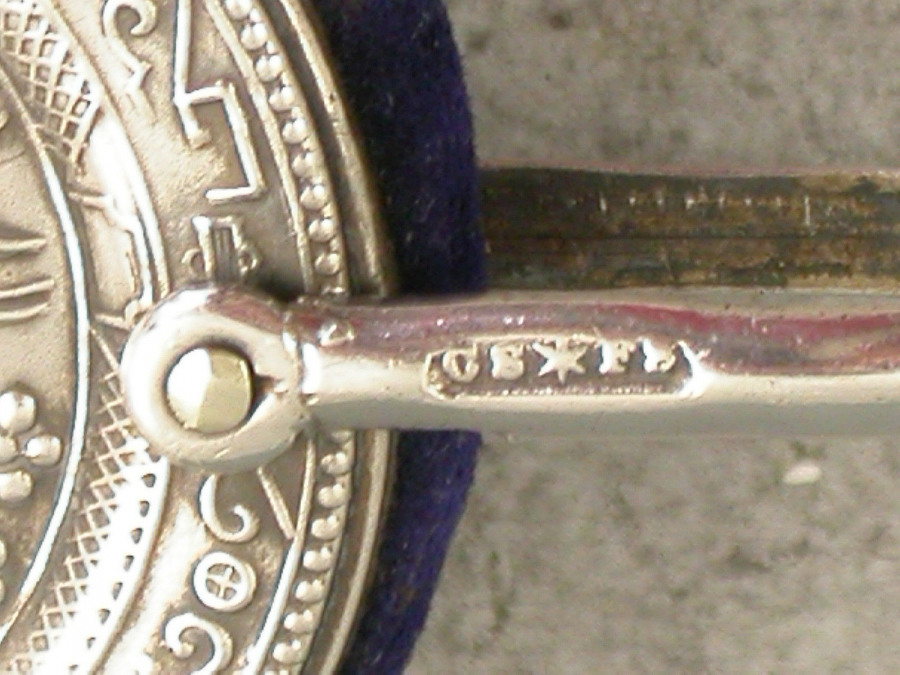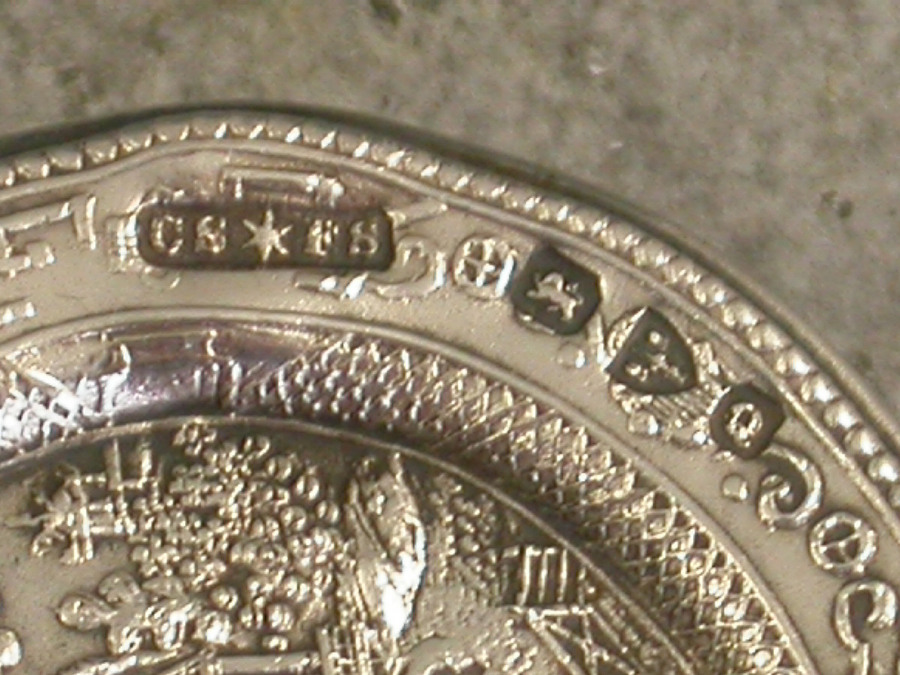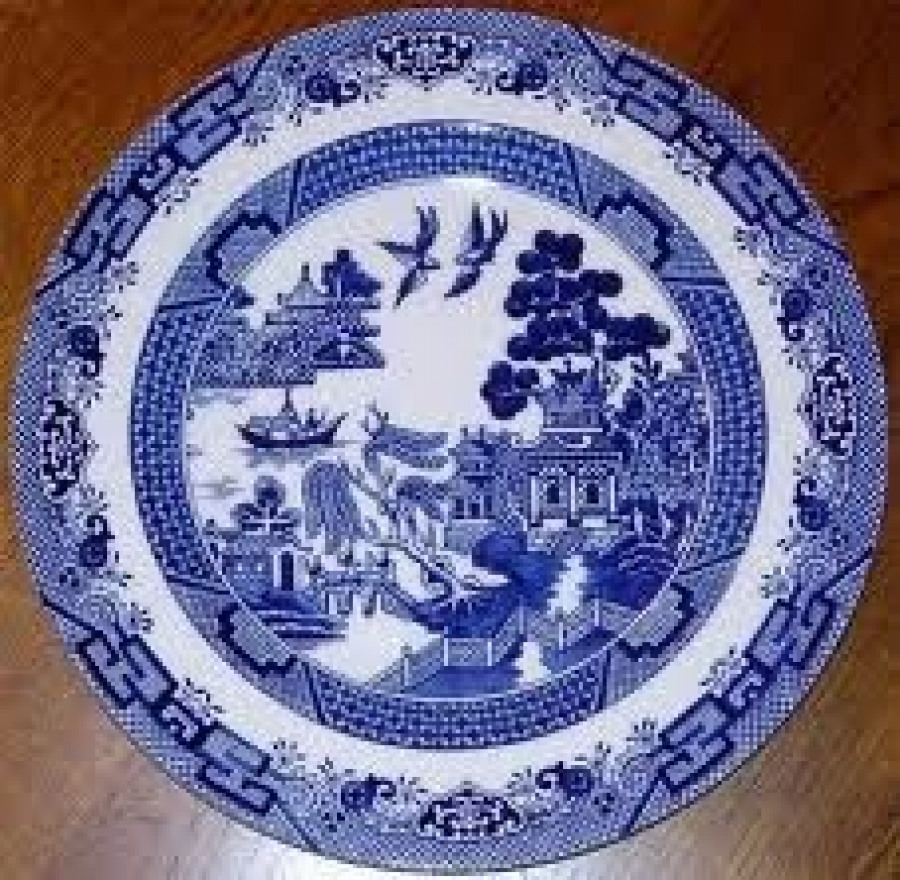 A Victorian silver mounted Pin Cushion of circular form with die-stamped covers made in the form of Willow Pattern Plates, complete with attached stirrup shaped suspension ring.

By Saunders & Shepherd, Chester, 1899

The Willow pattern, more commonly known as Blue Willow, is a distinctive and elaborate pattern used on ceramic kitchen/housewares. The pattern was popular in 18th century England, e.g. porcelain designed by Thomas Minton around 1790 and has been in use for over 200 years. The design was inspired by the china England imported from China during the late 18th century.
Sold - £190.00
Condition
In good condition although there is minor miss-shaping to the rims.