Victorian Engraved Silver Card Case Osborne House & Royal Yacht Victoria & Albert
NATHANIEL MILLS, Birmingham 1848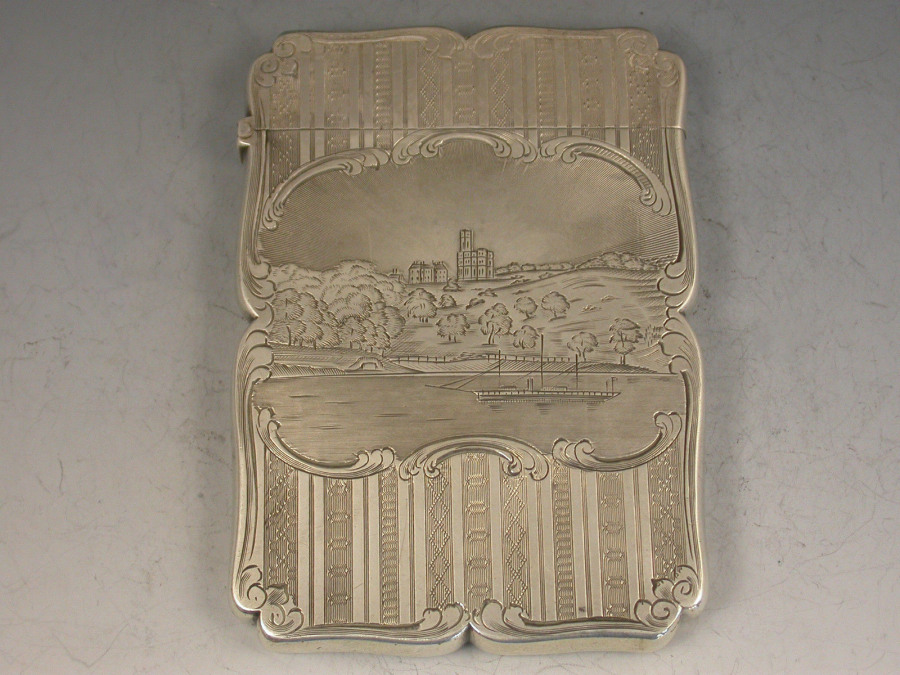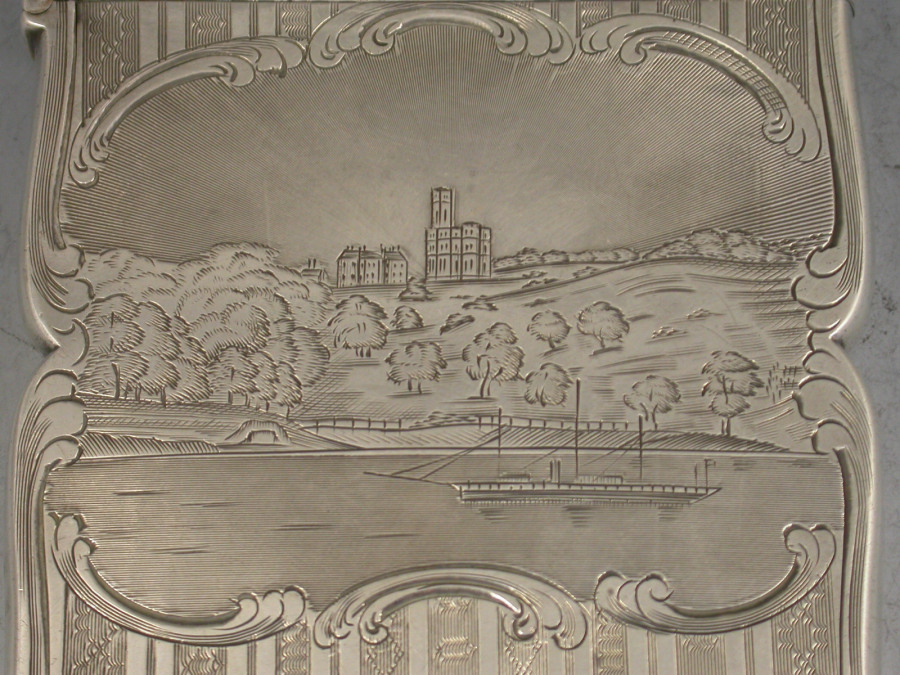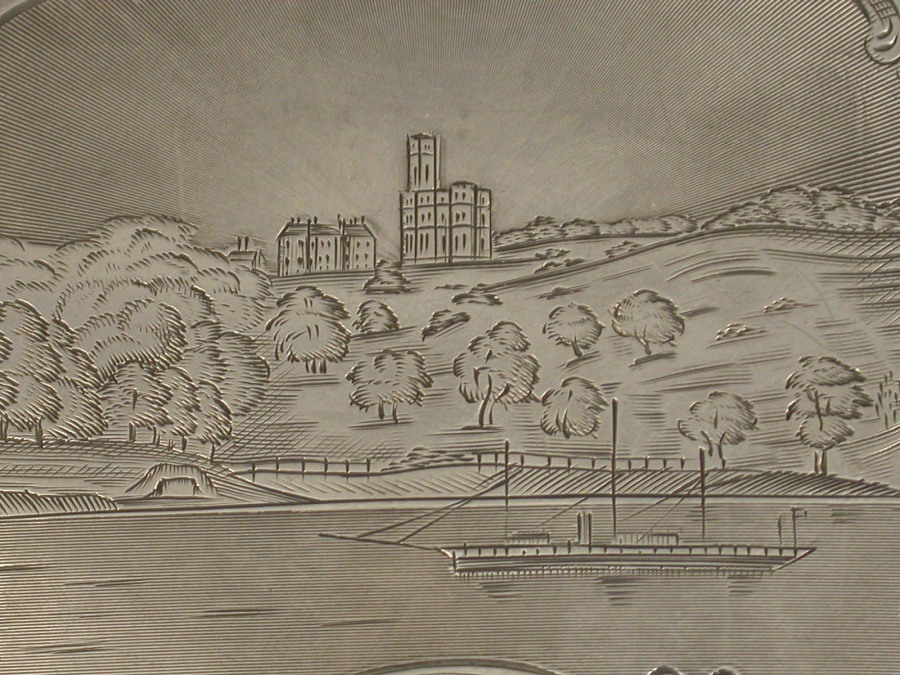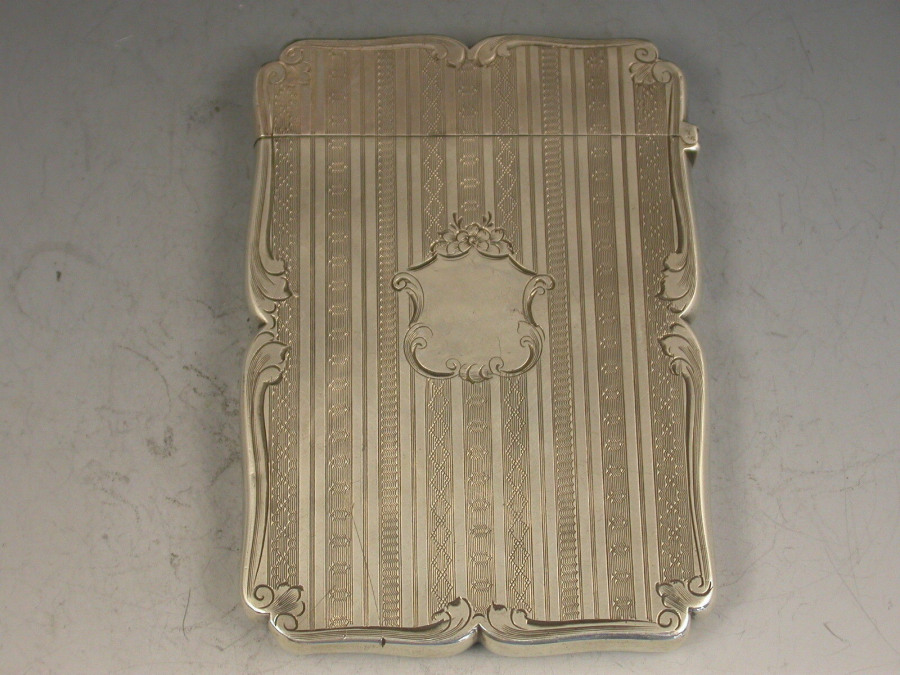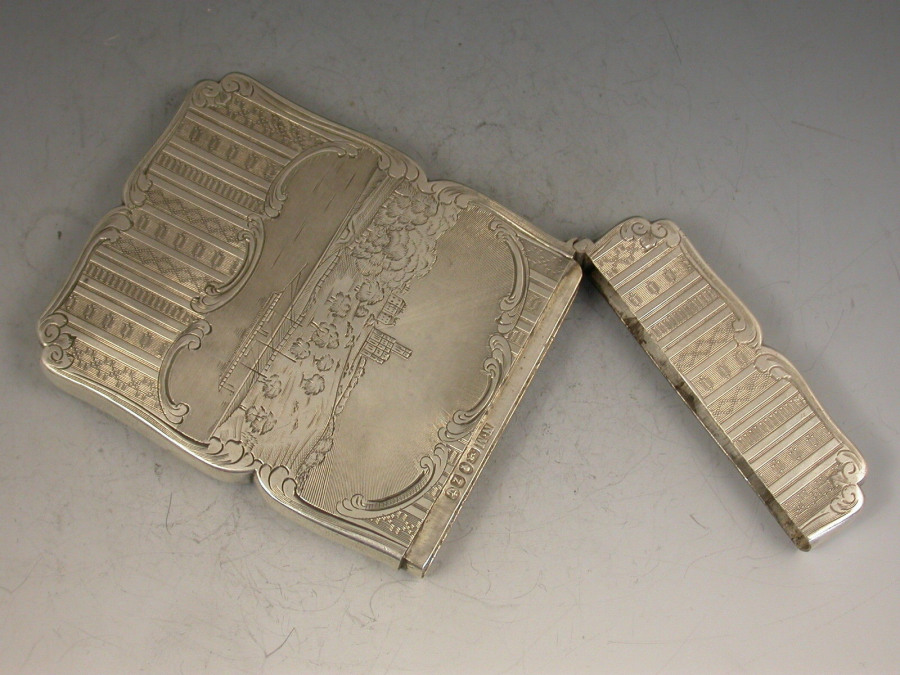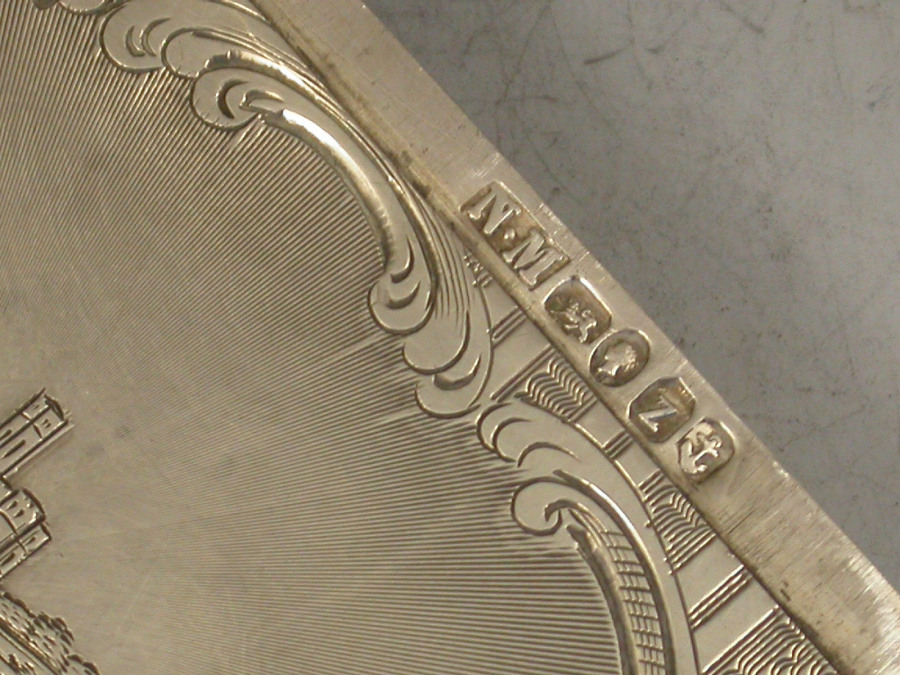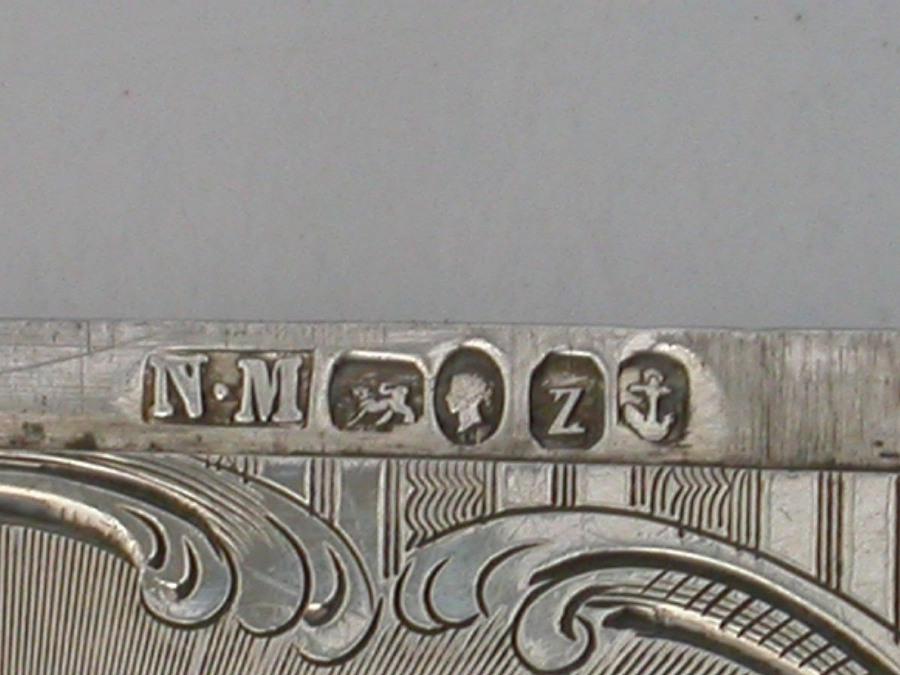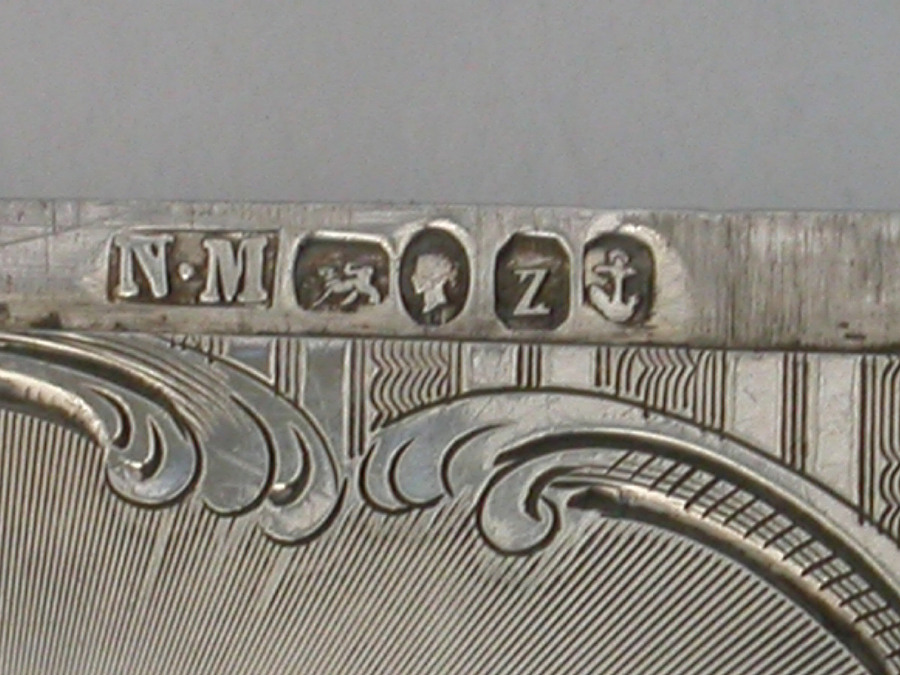 A rare Victorian silver Card Case of shaped rectangular form with bands of engine turned decoration, a vacant shield shaped cartouche to the reverse and asymmetrical cartouche to the front engraved with a scene depicting Osborne House on the Isle of Wight in the background and the Royal Yacht Victoria and Albert moored in the foreground.

By Nathaniel Mills, Birmingham, 1848.
Sold - £3,500.00
Condition
In good condition although the case is just slightly warped and there is some minor surface scratching to the engraved scene.
Weight
53.00 Grams (1.70 troy ounces)
Literature
Royal Yachts
The Isle of Wight and the area near Osborne House in particular have long had a close association with Royal Yachts11. This dates back to the construction of the Rat O' Wight in 1589 for Queen Elizabeth I. This ship is often considered to be the first English Royal Yacht and was built in Cowes, across the river Medina from what would later be the site of Osborne House. In 1673 a Royal Yacht was named Isle of Wight. Since 1826 the headquarters of the Royal Yacht Squadron has been Cowes Castle. Following in this tradition, it is perhaps unsurprising that two Royal Yachts were named Osborne.
The first Royal Yacht Osborne had originally been launched as HMY (Her Majesty's Yacht) Victoria and Albert, which was a twin paddle steamer launched on 25 April, 1843. She was the first royal yacht powered by steam. After the launch on 16 January, 1855 of HMY Victoria and Albert II, she was renamed the HMY Osborne and stayed with that name until being scrapped in 1868. Two years later, she was replaced by another yacht of the same name, HMY Osborne, which was also a paddle steamer and was launched on 19 December, 1870. This craft was frequently used on the trips both abroad and to and from the Isle of Wight as well as keeping in contact with the political situation, delivering dispatches and ministers from Parliament, before finally being retired and scrapped 38 years later in 1908.
At Osborne by the sea there was a pier and landing stage, from which the Queen was able to discreetly board a royal yacht and come and go as she wished, an impossible achievement at Windsor or London. The pier sadly no longer exists.
The last royal yacht named after the Isle of Wight was the Medina, named after the river between East and West Cowes, which was built in 1911 before being torpedoed in early 1917.
In keeping with this fine and noble tradition, on display at Osborne House is the deckhouse from the Royal Steam Yacht Alberta, a paddle steamer tender to the Royal Yacht Victoria and Albert II. The Alberta had been launched in 1864.