Victorian ""German Silver"" Improved ""Unique Patent Pocket Companion""
John Sheldon, Birmingham 1842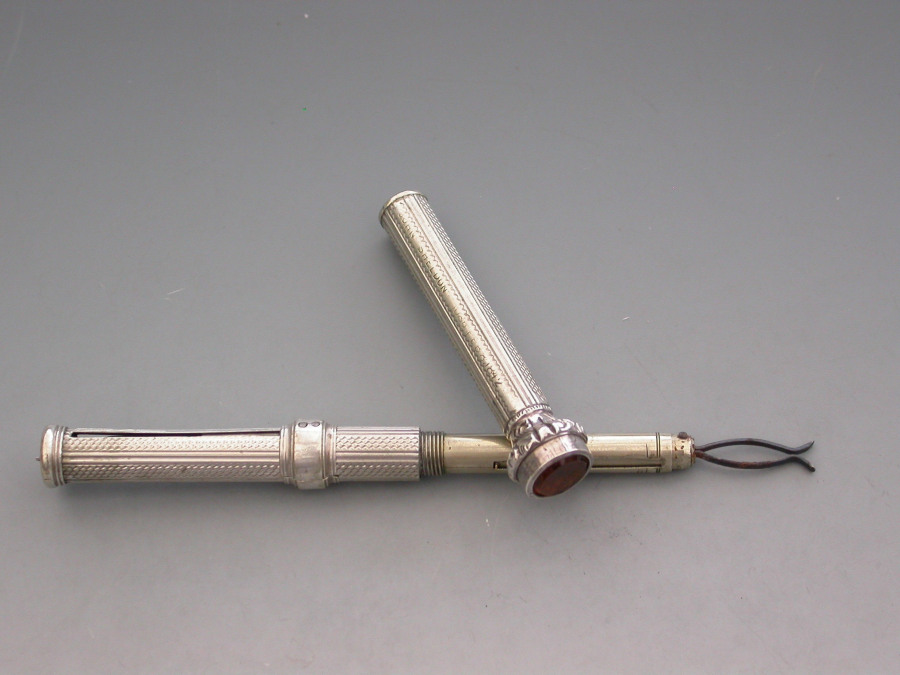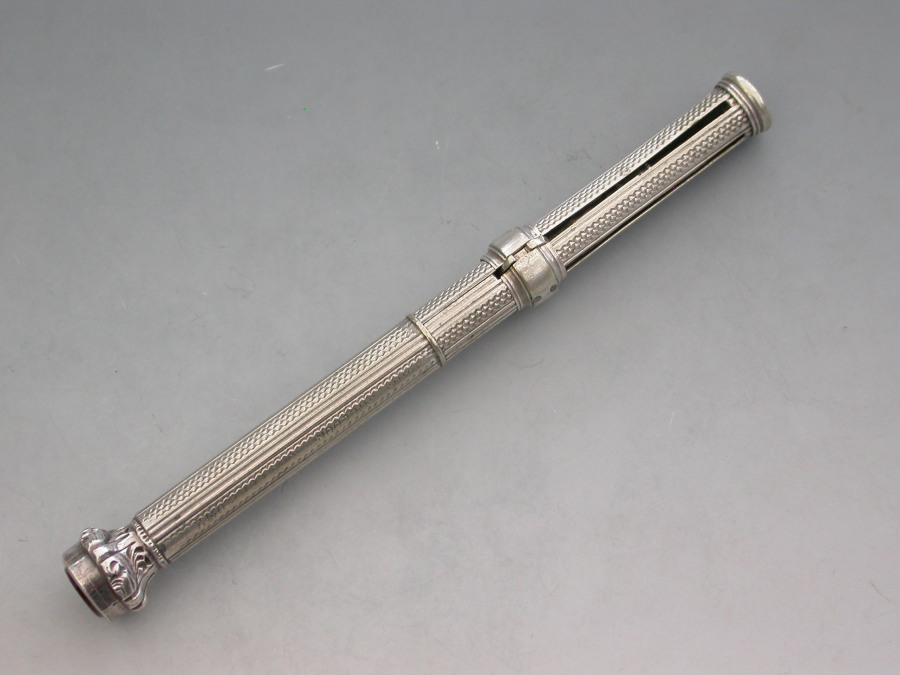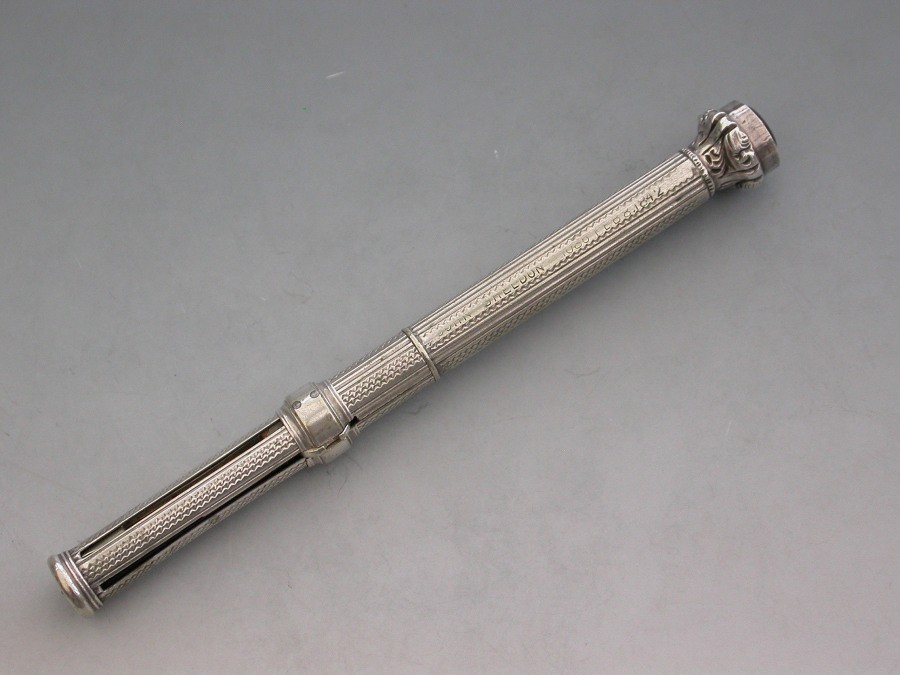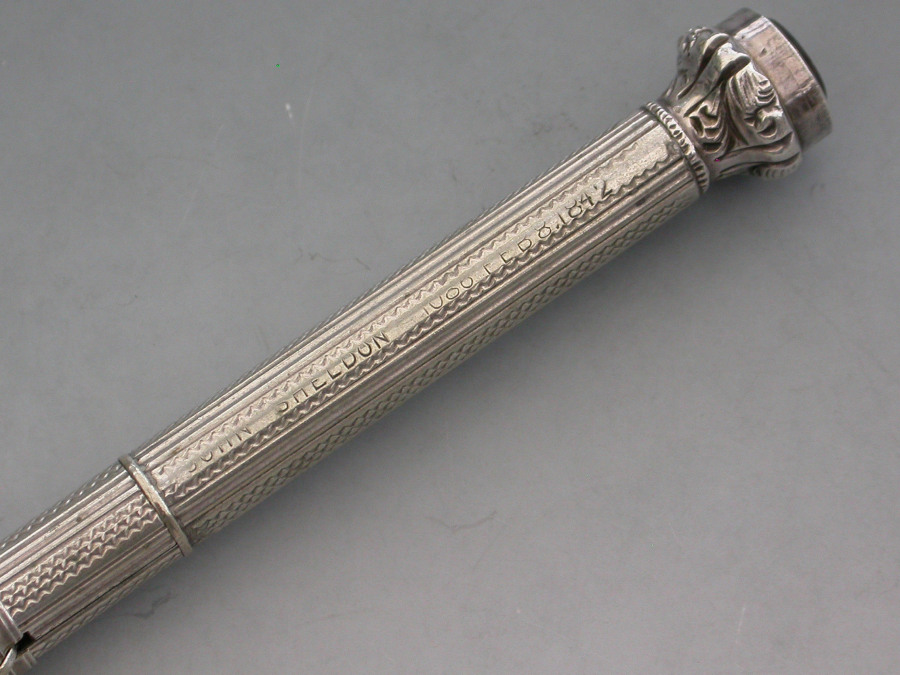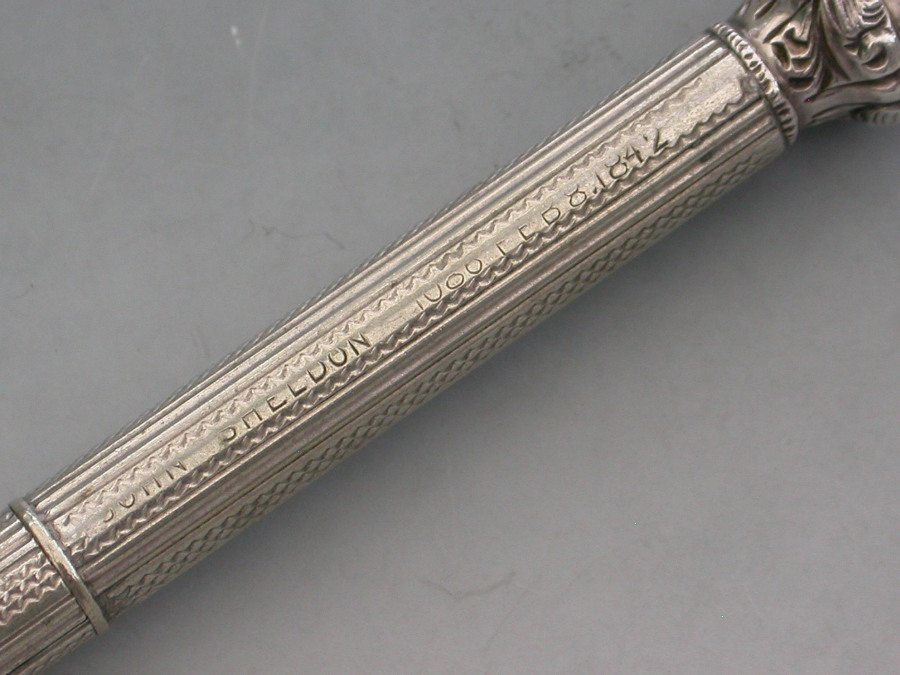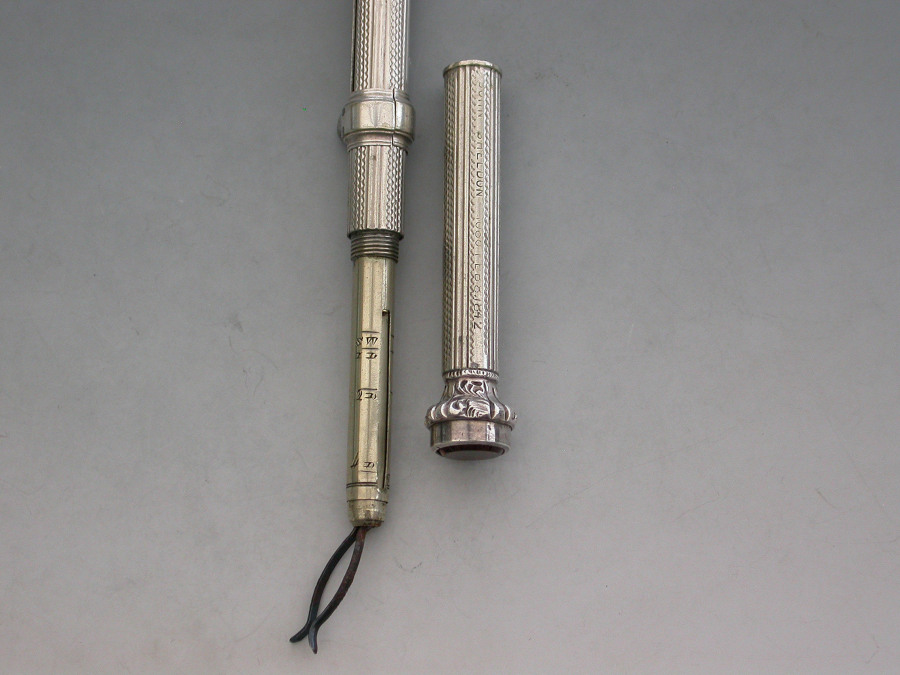 A rare Victorian ""German Silver"" Patent ""Unique Pocket Companion"" with engine turned and reeded decoration to the body. The pocket companion comprises at one end, a slide out steel pen holder, a pencil and toothpick combined with a half sovereign gauge. At the opposite end is a seal terminal set with an amber coloured stone. The case also unscrews at the centre to reveal the letter and coin balance which is graduated 1D to 4D.

Stamped John Sheldon, 1086 Feb 8 1842

The Registered design for the Improved Unique Pocket Companion was entered on the 8th February 1842, No: 1086

Sold - £495.00
Condition
In good condition with no damage or repair and in full working order. The pencil nozzle does have some tiny splits.
Weight
19.00 Grams (0.61 troy ounces)
Stock Code
JM14.TRS121115