Victorian German Silver ""Non Pareil"" Combined Letter / Coin Balance / Propelling Pencil
John Sheldon, Birmingham 1842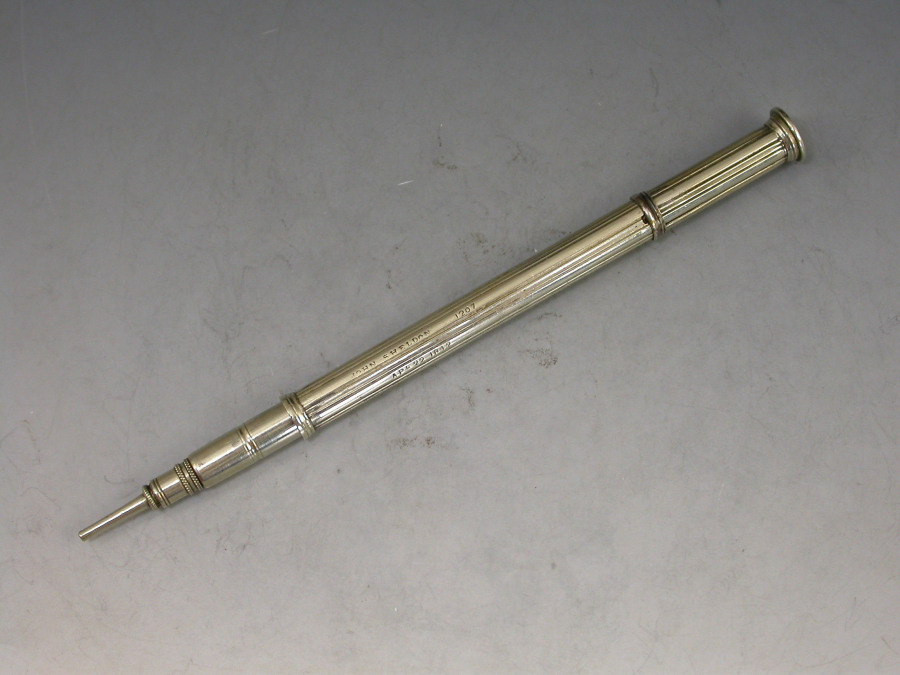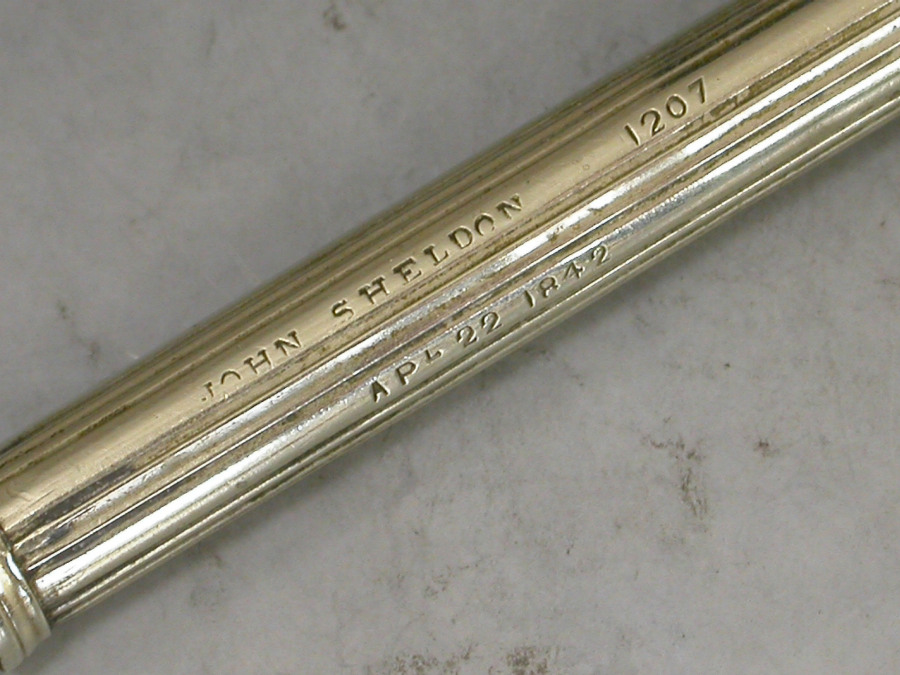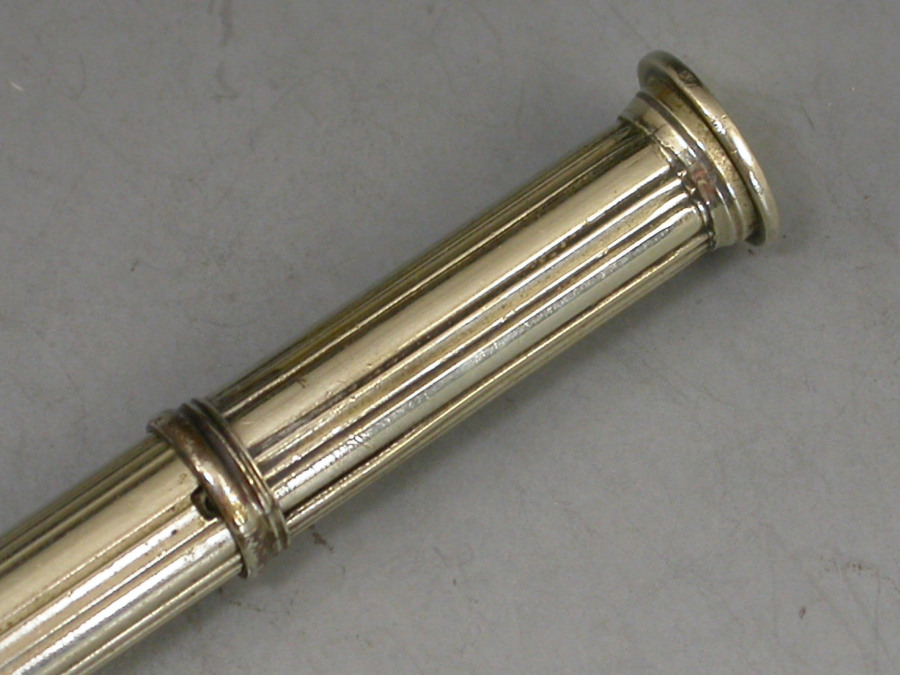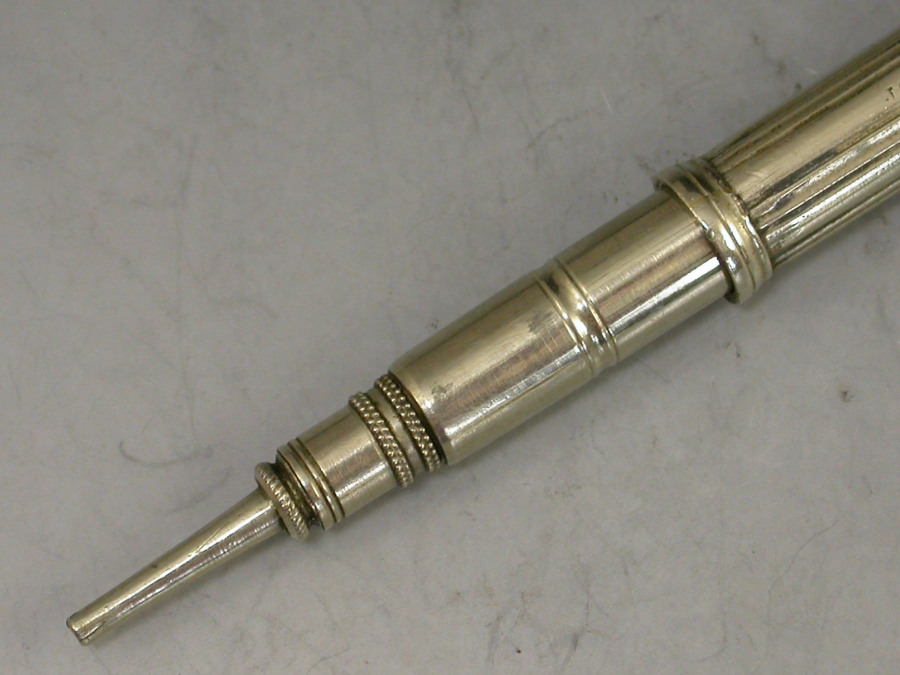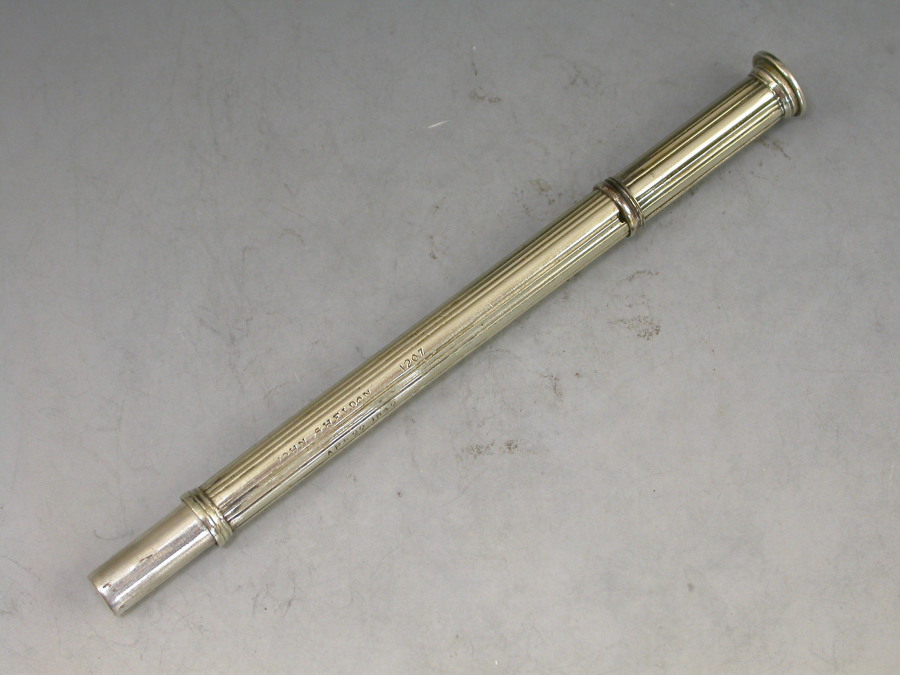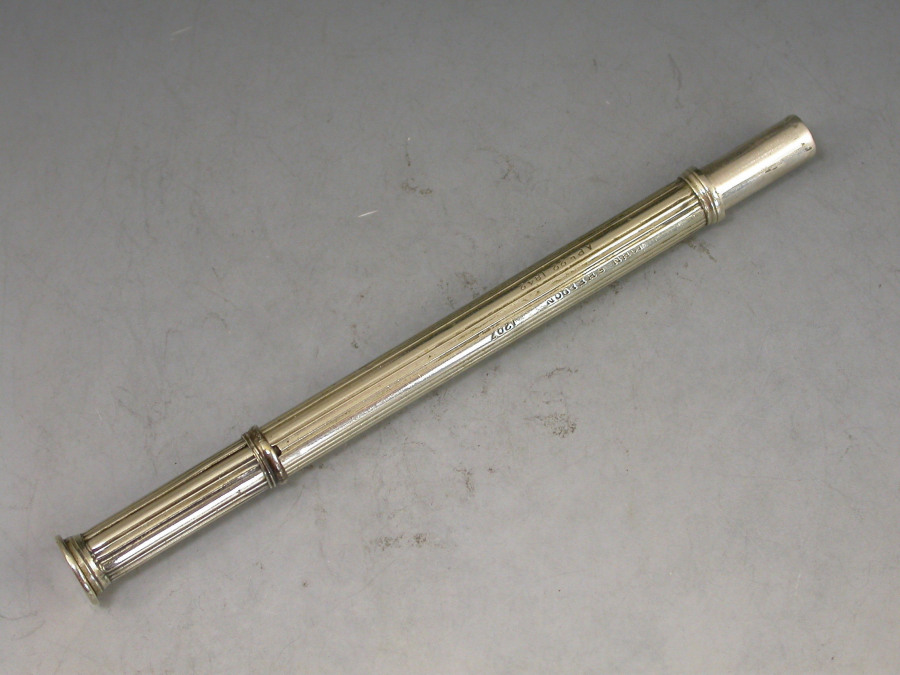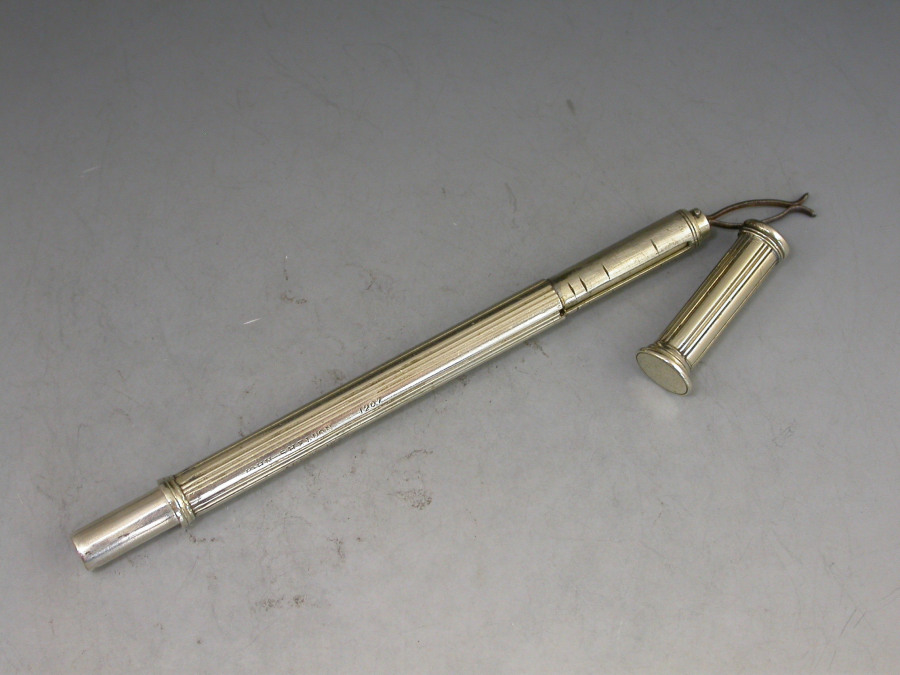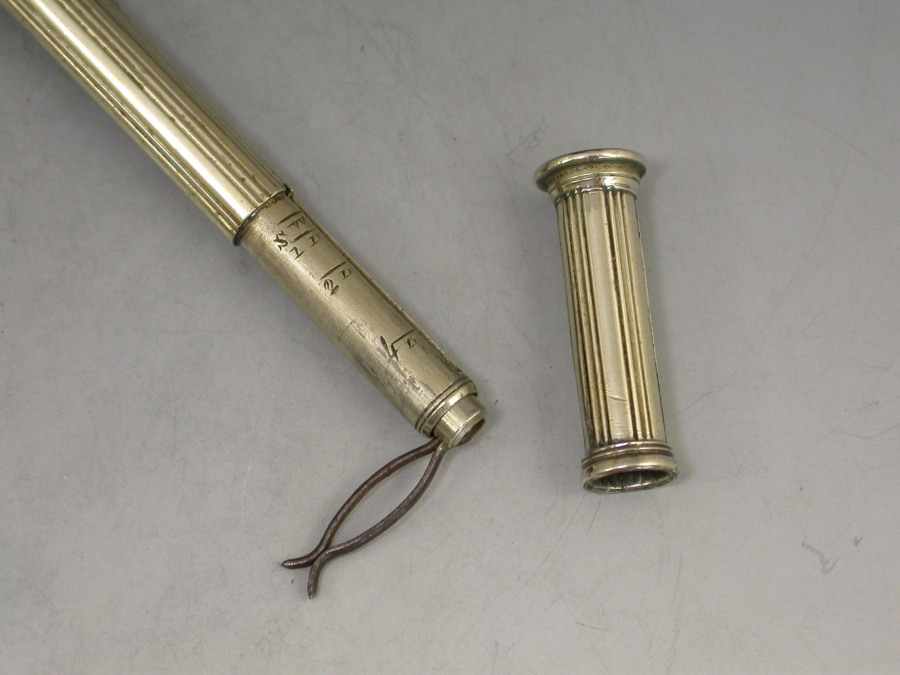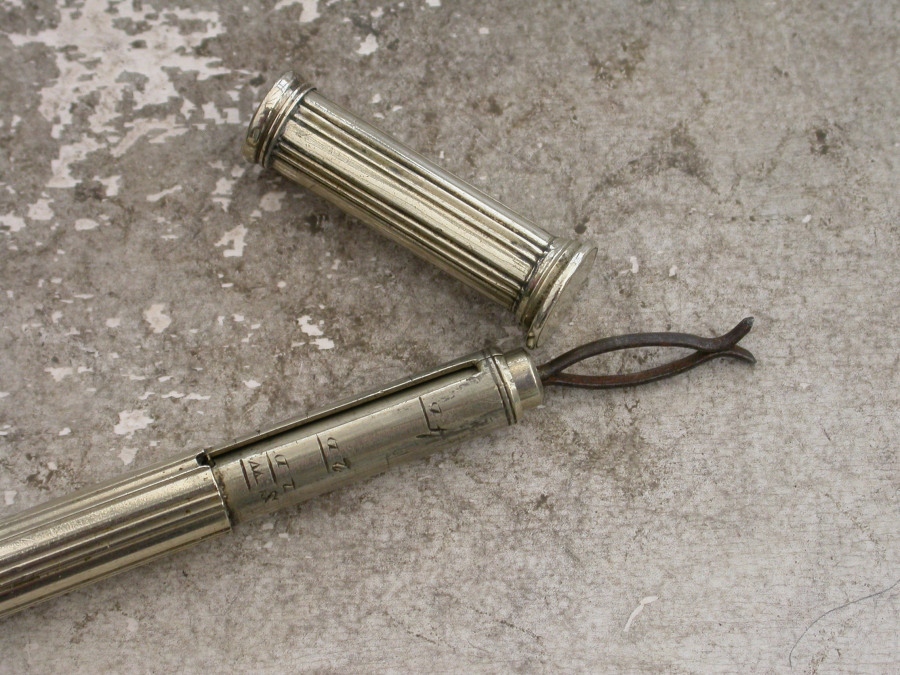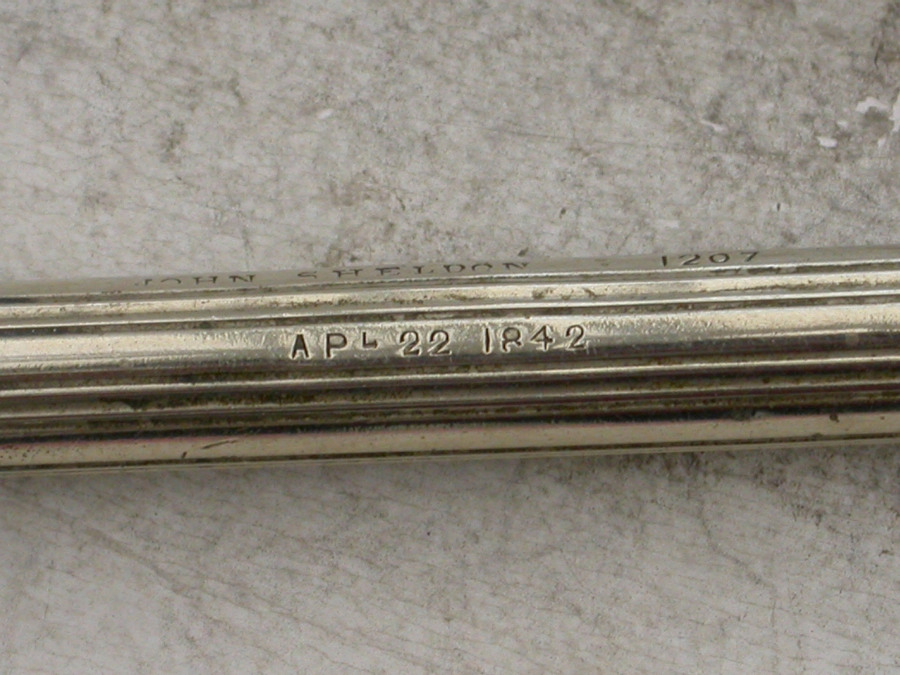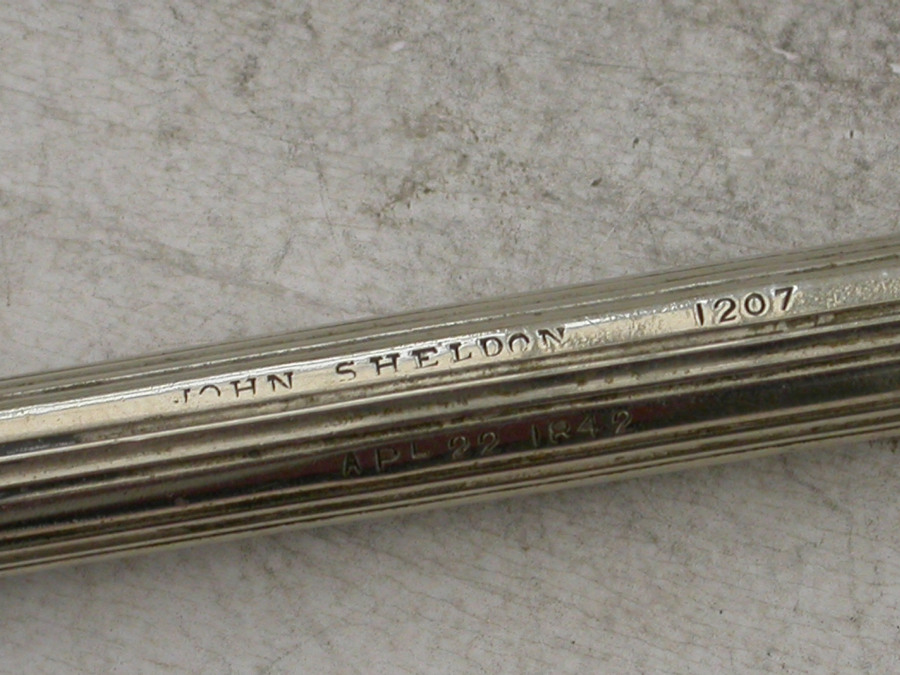 A rare Victorian ""German Silver"" combined Letter and Coin Balance with ever pointed Pencil reversibly fitting into the casing at one end and a plain seal terminal to the other, the body with reeded decoration. The balance graduated 1D to 4D.

Stamped : John Sheldon, 1207 APL 22 1842

The registered design for this ""Nonpareil miniature letter and coin balance and ever-point pencil case"" was entered on 22nd April 1842.

Registered design number: 1207.
Sold - £450.00
Condition
In good condition and in full working order
Weight
16.00 Grams (0.51 troy ounces)