Victorian Novelty 18 carat Gold & Enamel Beer Bottle Propelling Pencil
S Mordan & Co c1880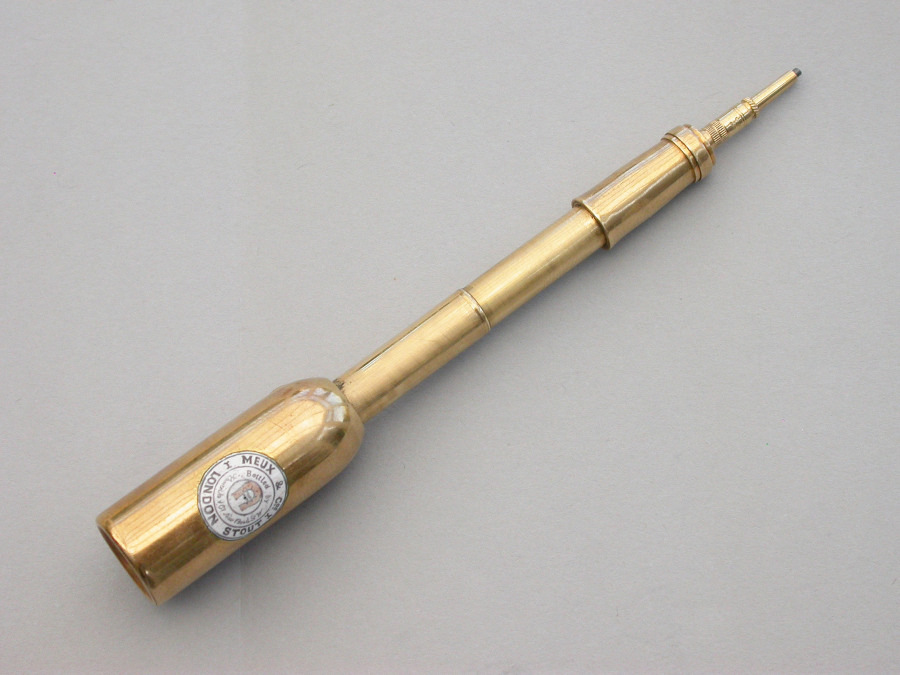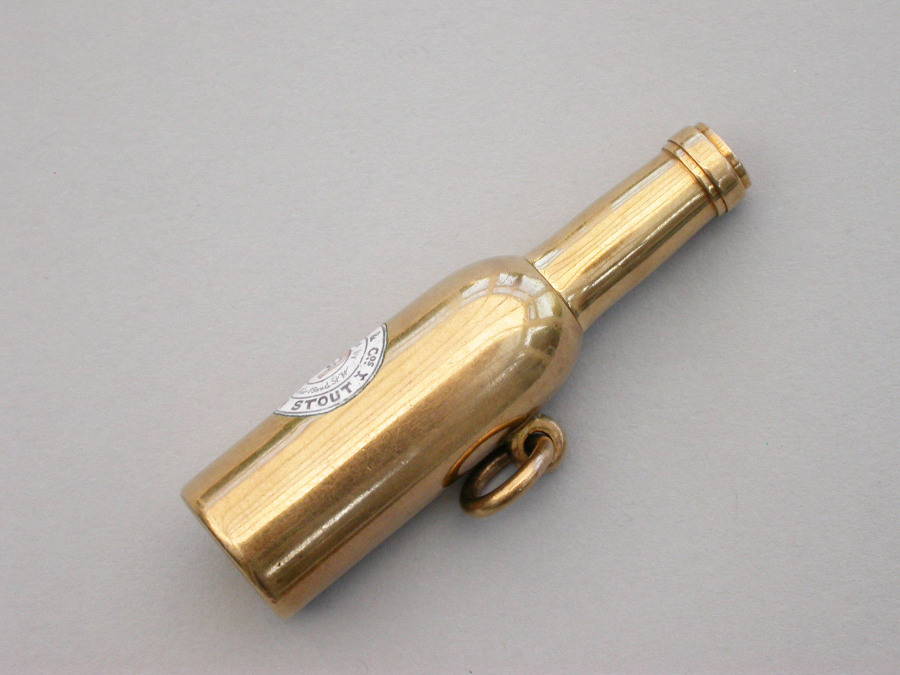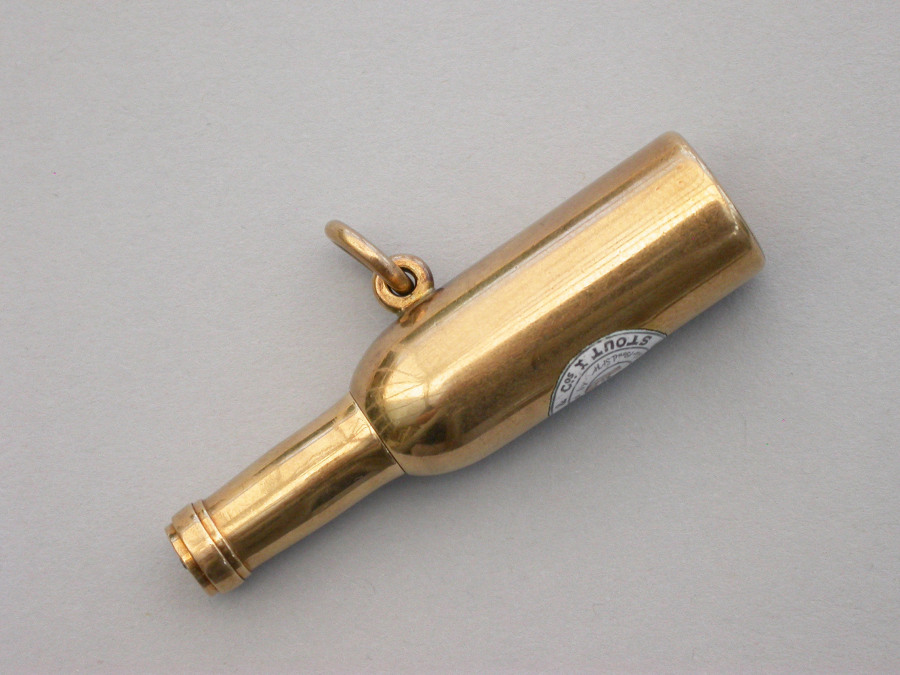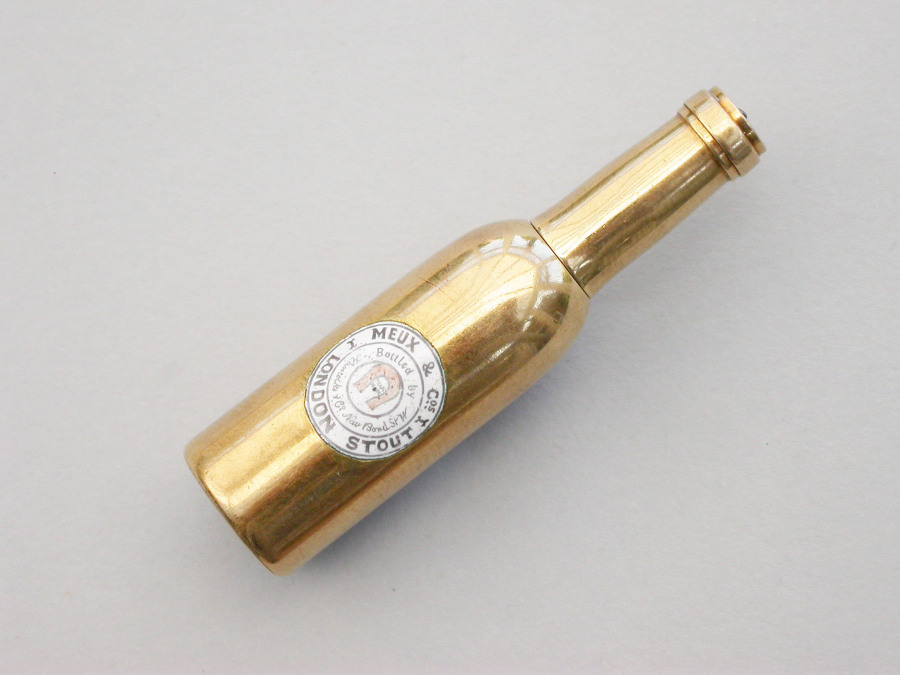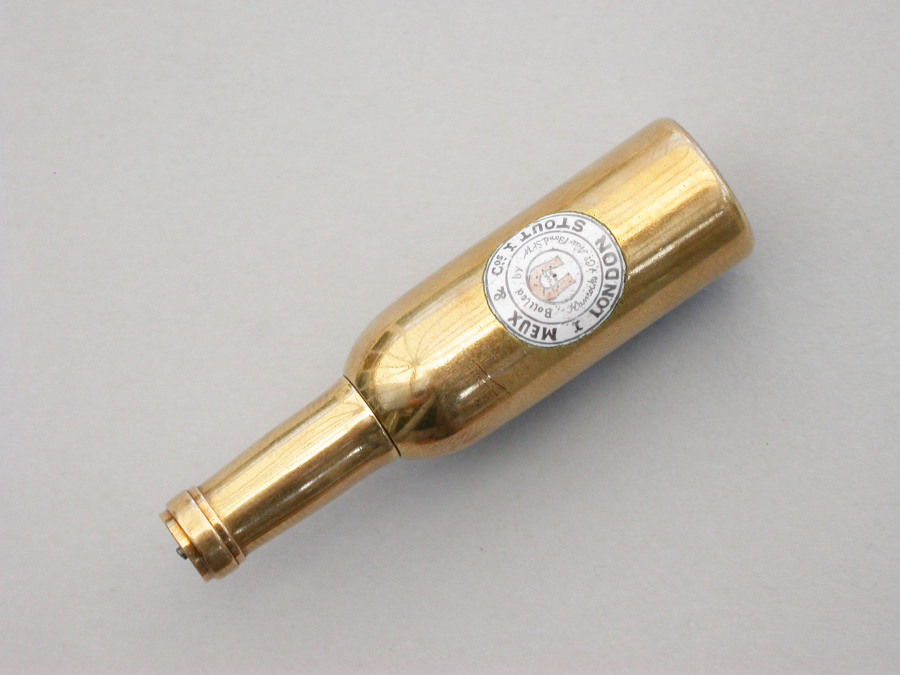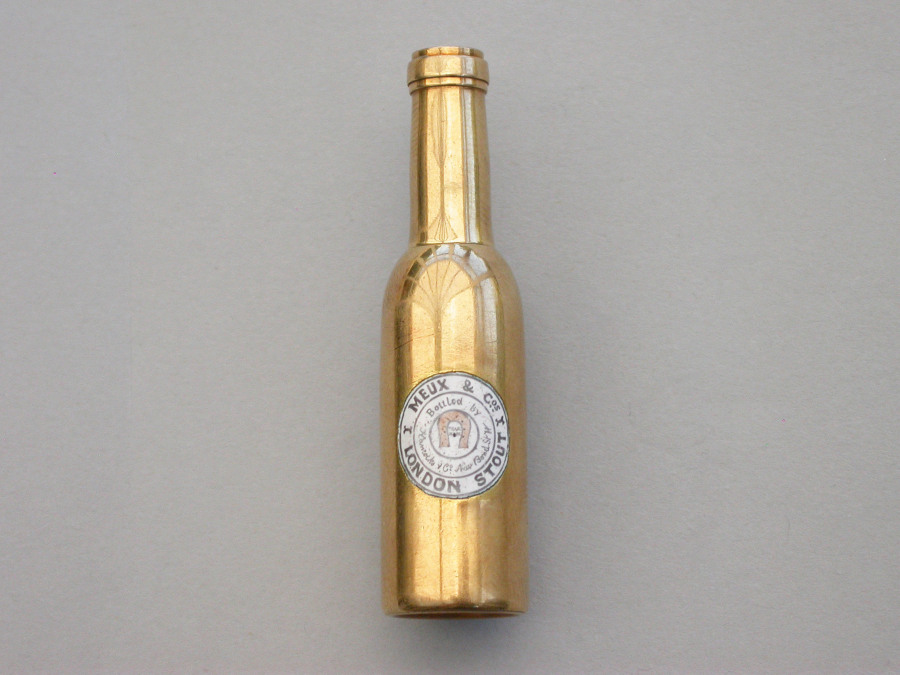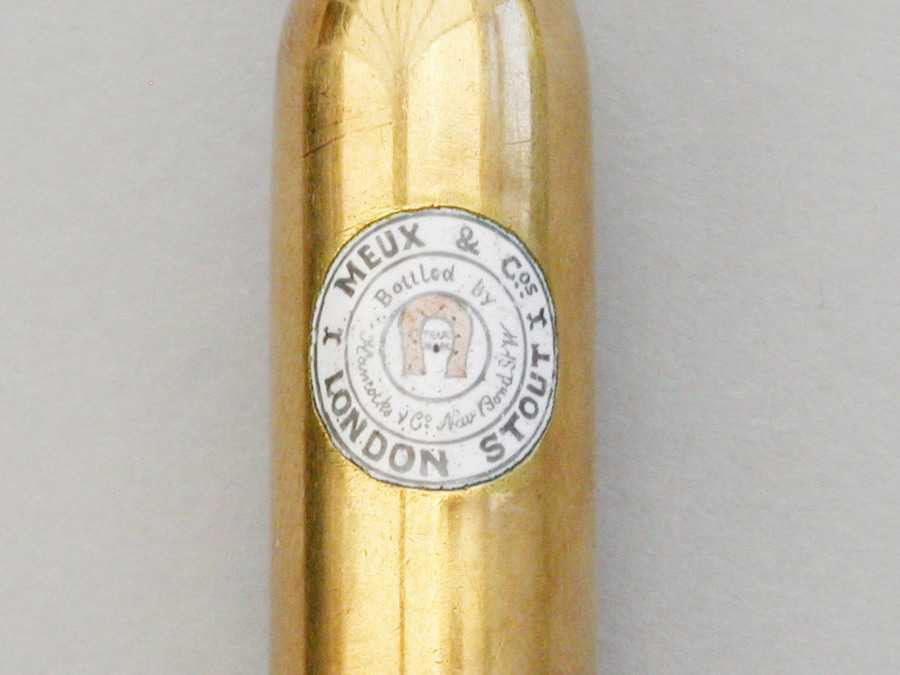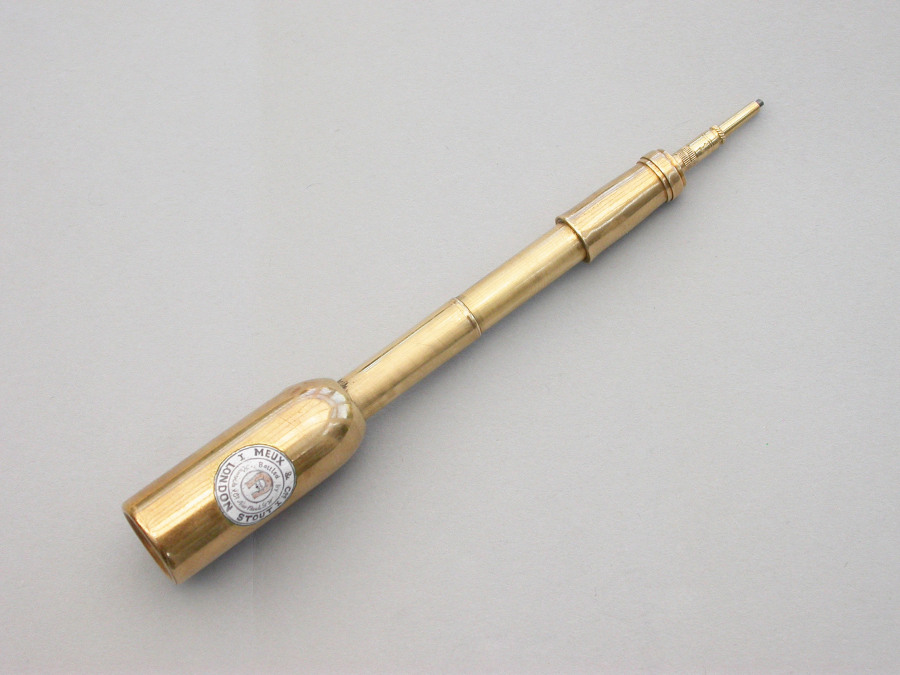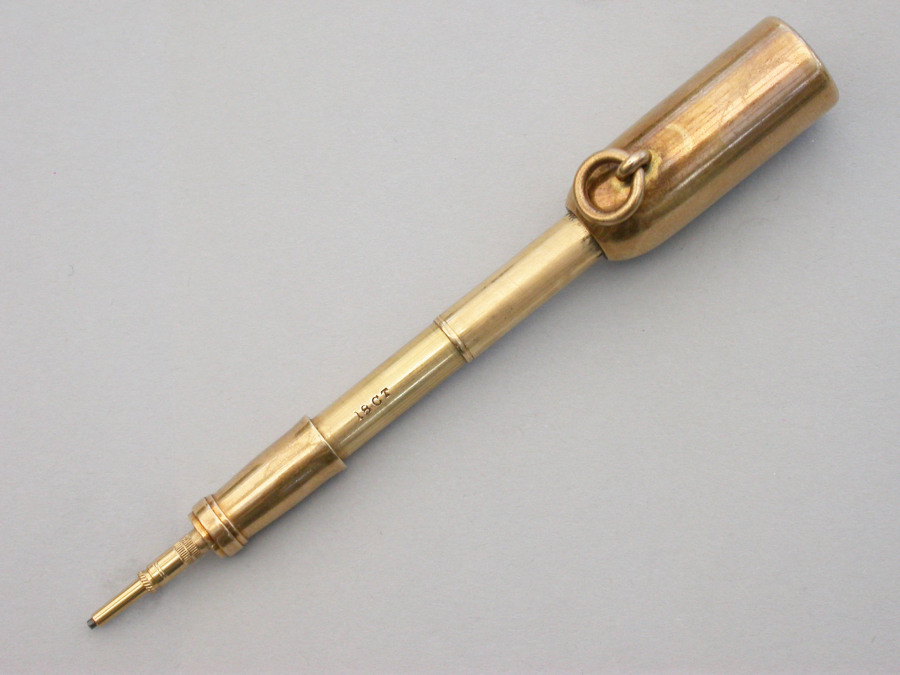 An extremely rare Victorian novelty 18 carat gold Propelling Pencil made in the form of a Beer Bottle, with black and white enamel label for Meux & Cos, London Stout.

Unmarked by probably by Sampson Mordan & Co, c1880.

Stamped 18ct gold mark.

Open 97 mm
Closed 47 mm
Sold - £600.00
Condition
In good condition with no damage or repair
Weight
20.00 Grams (0.64 troy ounces)
Literature
The Horseshoe Brewery was founded before 1764 and was situated at 269 Tottenham Court Road, London. The business was purchased by Sir Henry Meux after a dispute at his previous business, Reid, Meux and Company, resulted in him leaving. The Horseshoe Brewery had previously been managed by Blackburn and Bywell.
The brewery traded under the name Henry Meux and Company. Sir Henry Meux the Second ran the brewery after the death of his father in 1841 until 1878 when Henry Bruce Meux and Lord Tweedmouth took over management and renamed the company Meux's Brewery Company Limited which was registered in 1888.
In 1921 operations were transferred to the Nine Elms Brewery, Nine Elms Road, Wandsworth which was the premises of Thorne Bros Limited, acquired by Meux in 1914. The Nine Elms Brewery was renamed the Horseshoe Brewery and the old Horseshoe Brewery was closed.
The company acquired Burge and Company Limited, Victoria Brewery, Victoria Street, Windsor, Berkshire in 1931 and Mellersh and Neale Limited, Reigate, Surrey in 1938. In 1956 Meux's Brewery merged with Friary, Holroyd and Healy's Breweries Limited, Guildford, Surrey, to form Friary Meux Limited.
Meux's Brewery Company Limited went into liquidation in November 1961 and the Horseshoe Brewery ceased to brew in 1964.