Victorian Novelty Cast Silver Punch & Judy Booth Pepper Pot
Henry William Dee, London 1879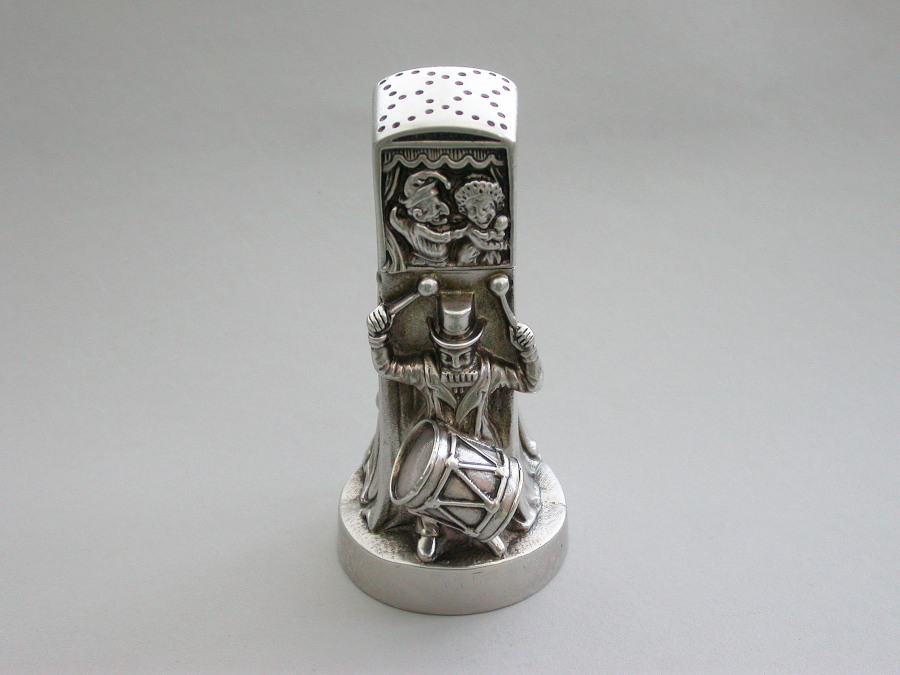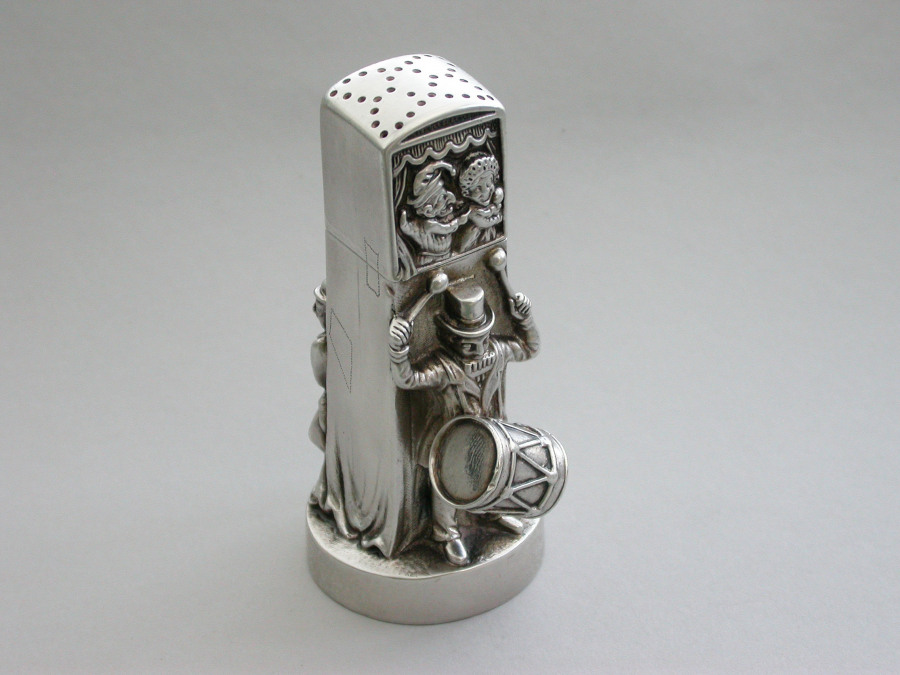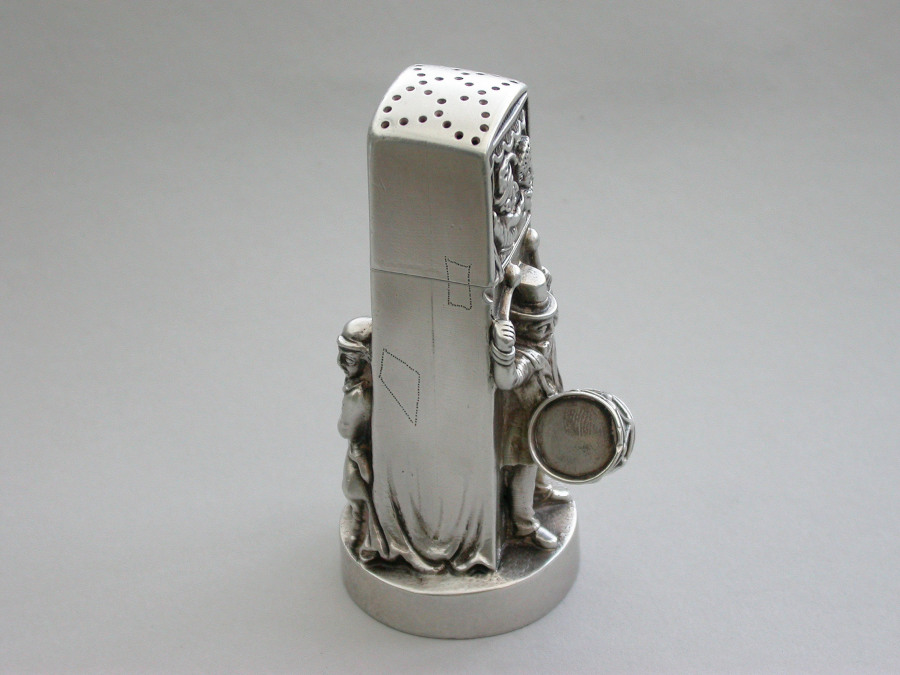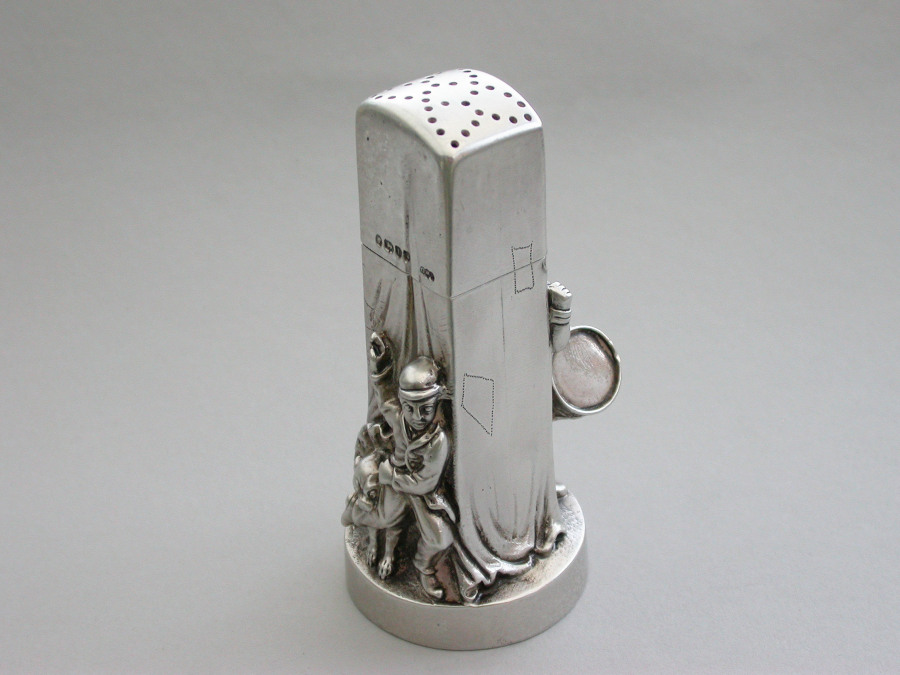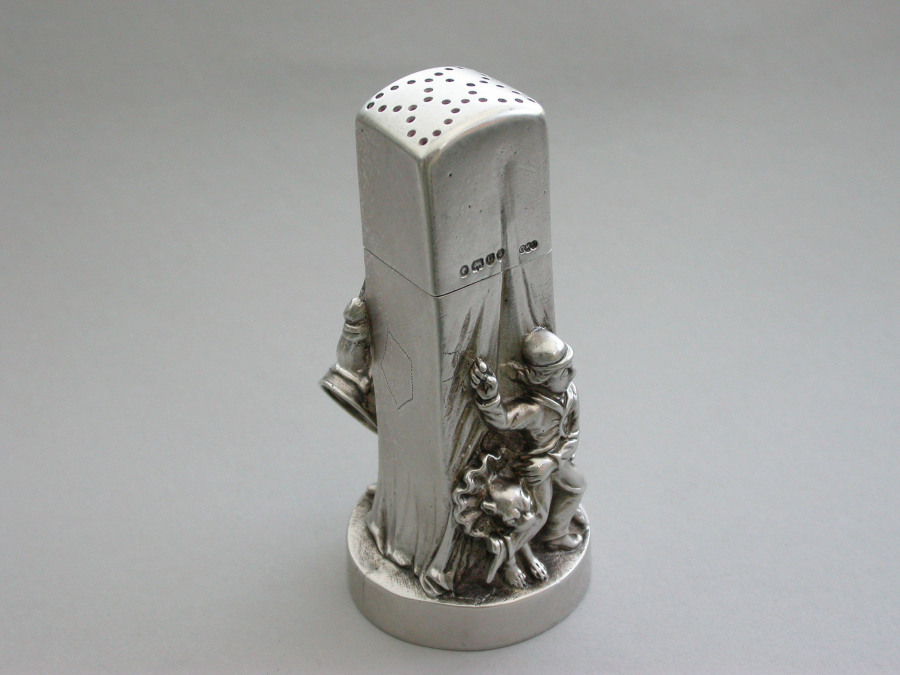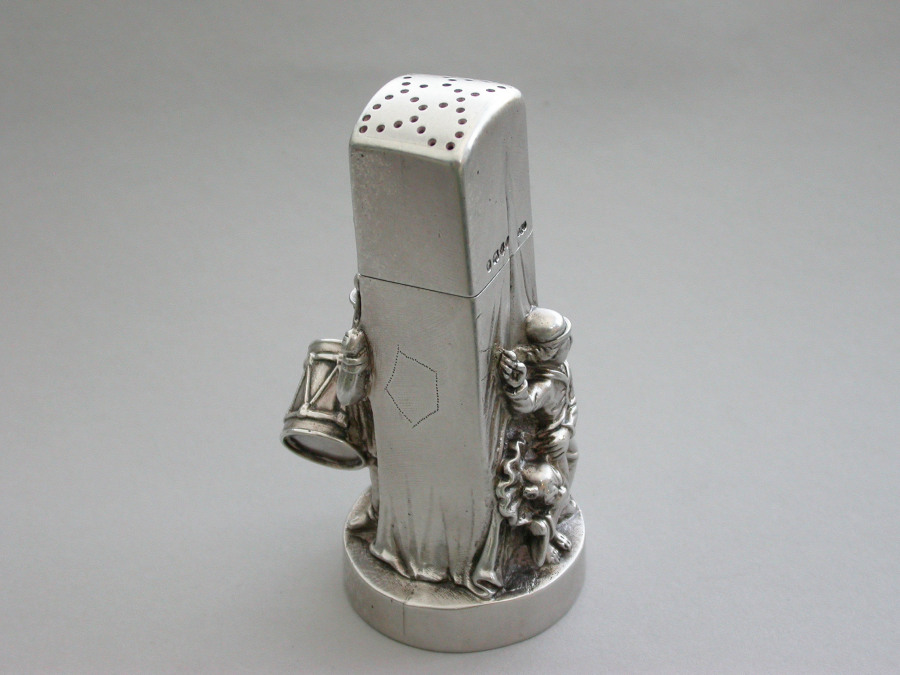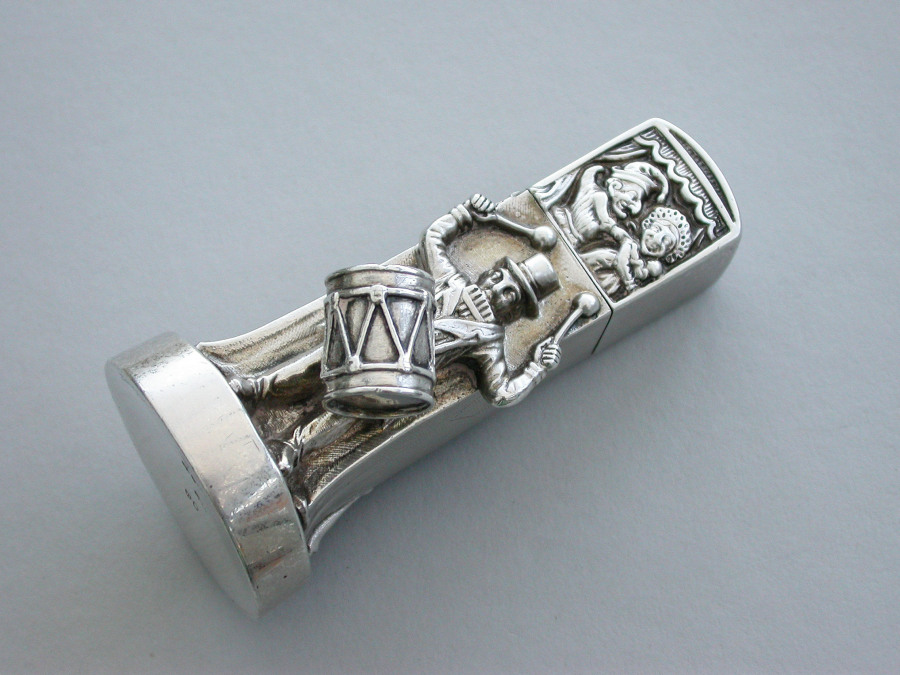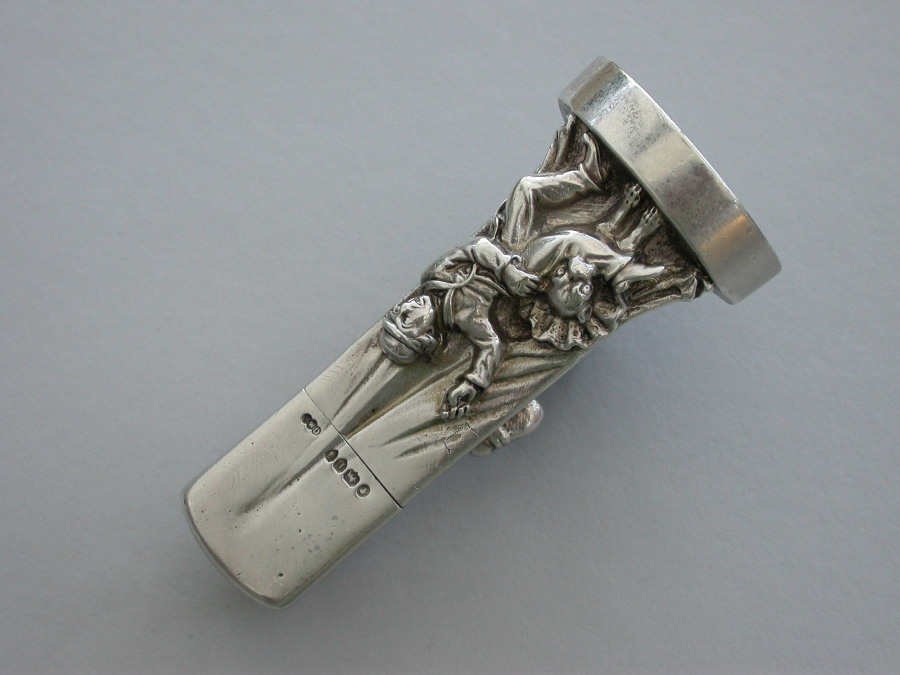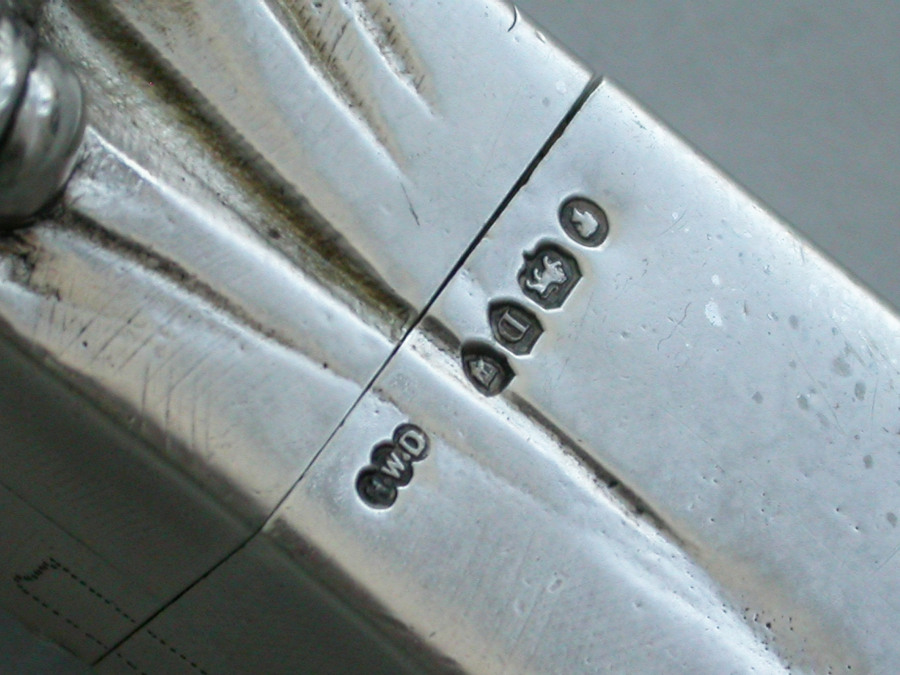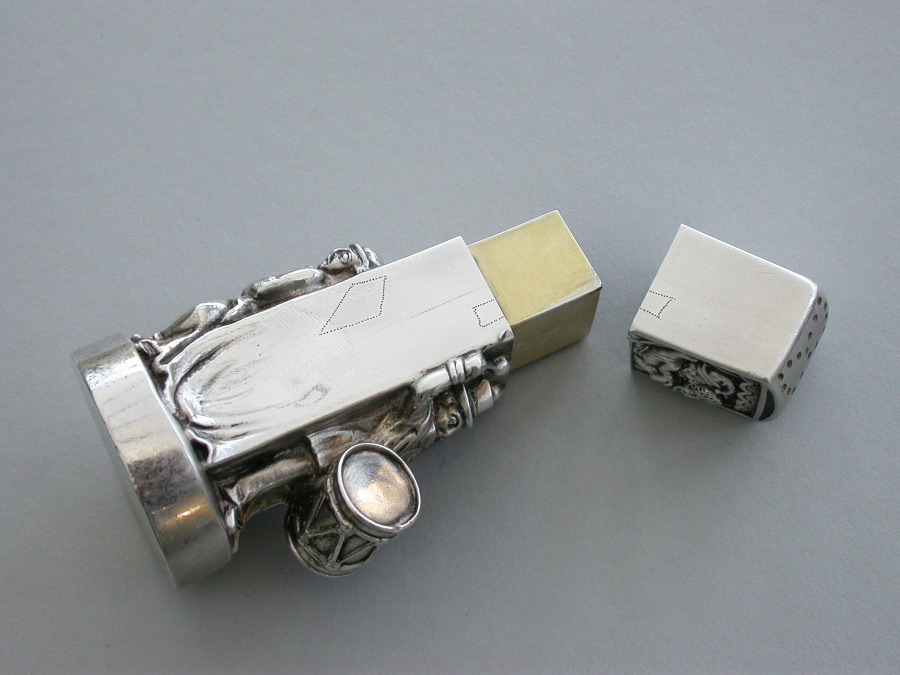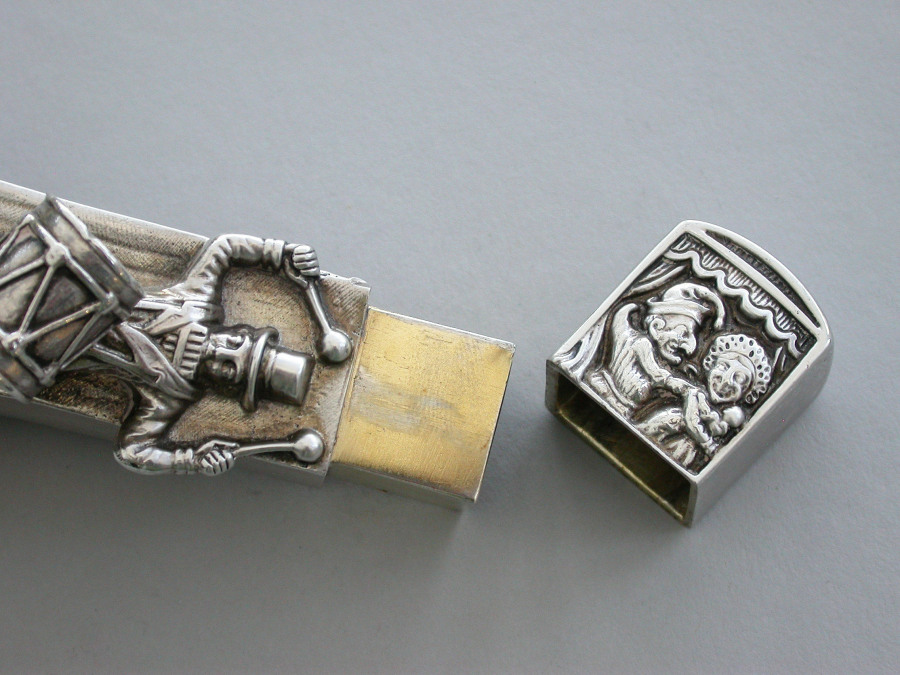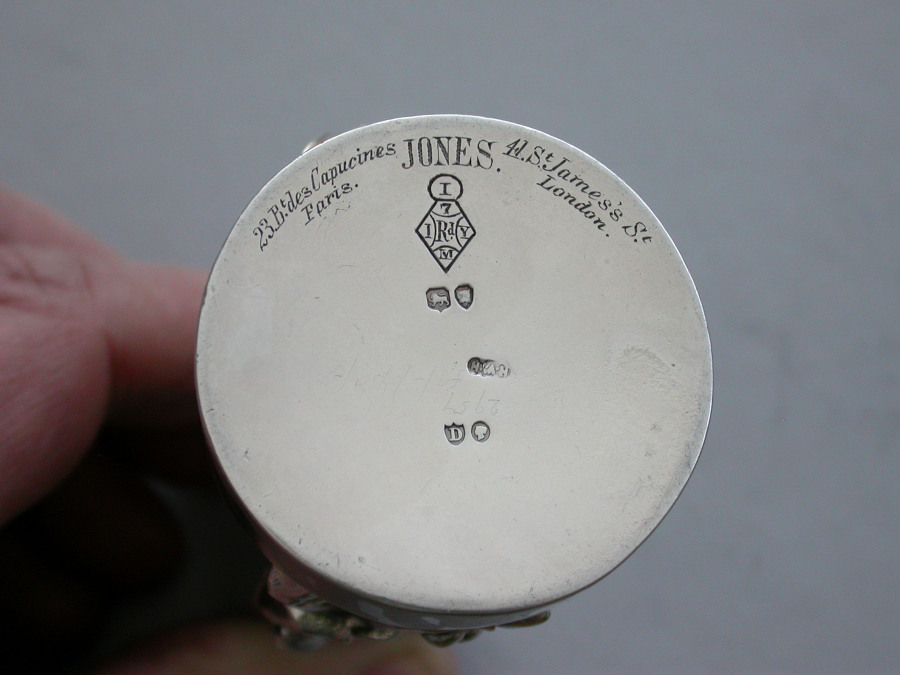 A very fine and unusual heavy Victorian novelty cast silver Pepper Pot, made in the form of a Punch and Judy puppet booth, with Punch and Judy holding the baby to the front along with a ""Bottler"" playing drums and a flute. Toby the dog appears from the back of the booth biting the leg of a fleeing boy. With pull-off cover and silver gilt interior.

By Henry William Dee, London, 1879. Also engraved with the retailers mark of Jones, Paris & St James's St, London and a diamond registration mark.

While not much in practice today, earlier Punch & Judy shows often featured a "bottler." The bottler acted as an assistant to the "Professor" by corralling people toward the stage. He would attract interest by playing an instrument - a drum or a violin — and acted basically as a warm-up act. Sometimes, the bottler would interact with the puppets.
Sold - £6,750.00
Condition
In good condition with no damage or repair
Weight
146.50 Grams (4.71 troy ounces)