Victorian Novelty Propelling Pencil Ally Sloper
SAMPSON MORDAN & CO, London c1890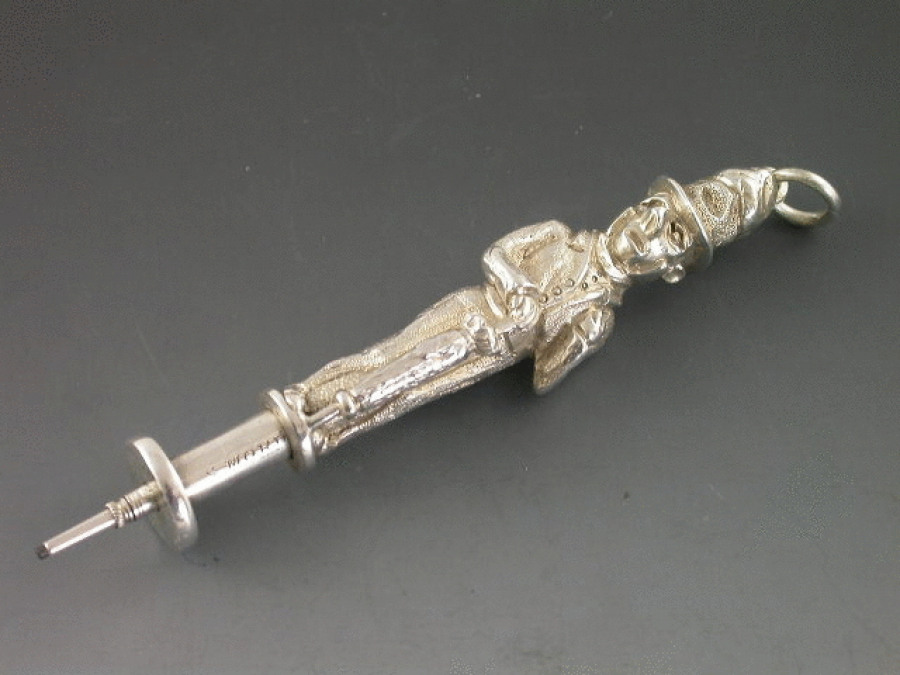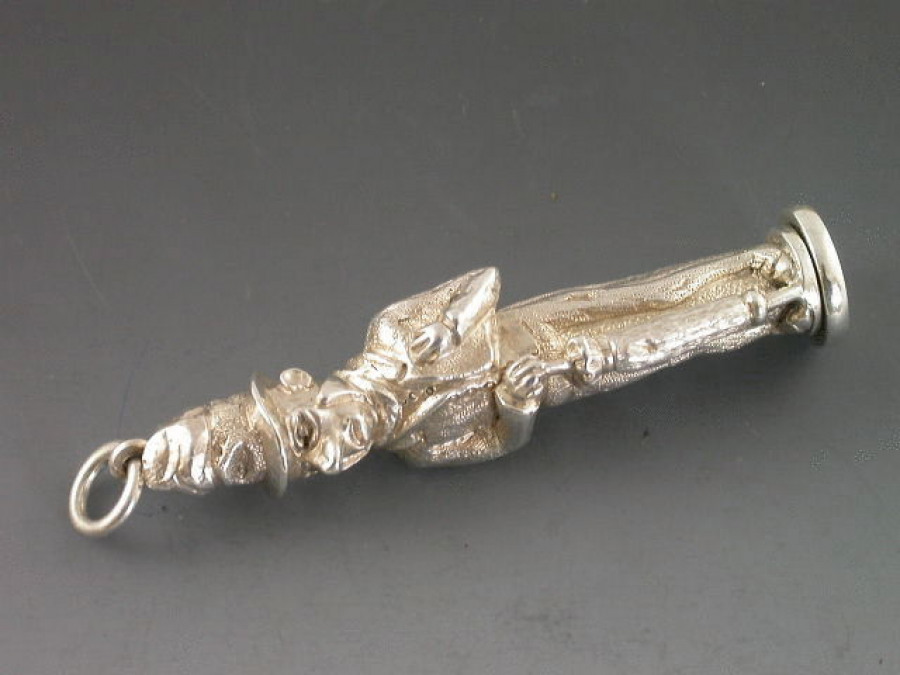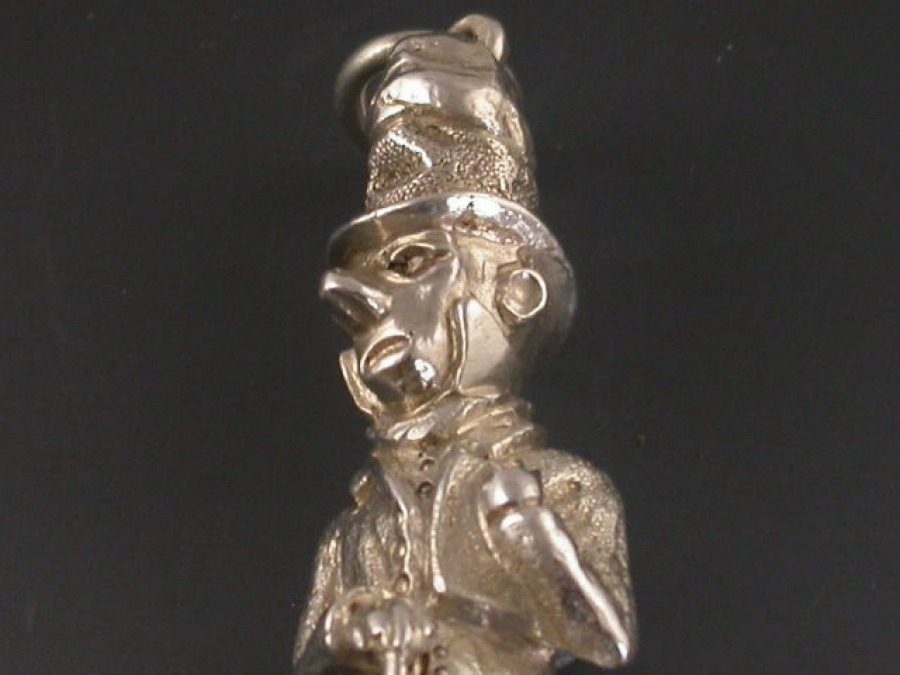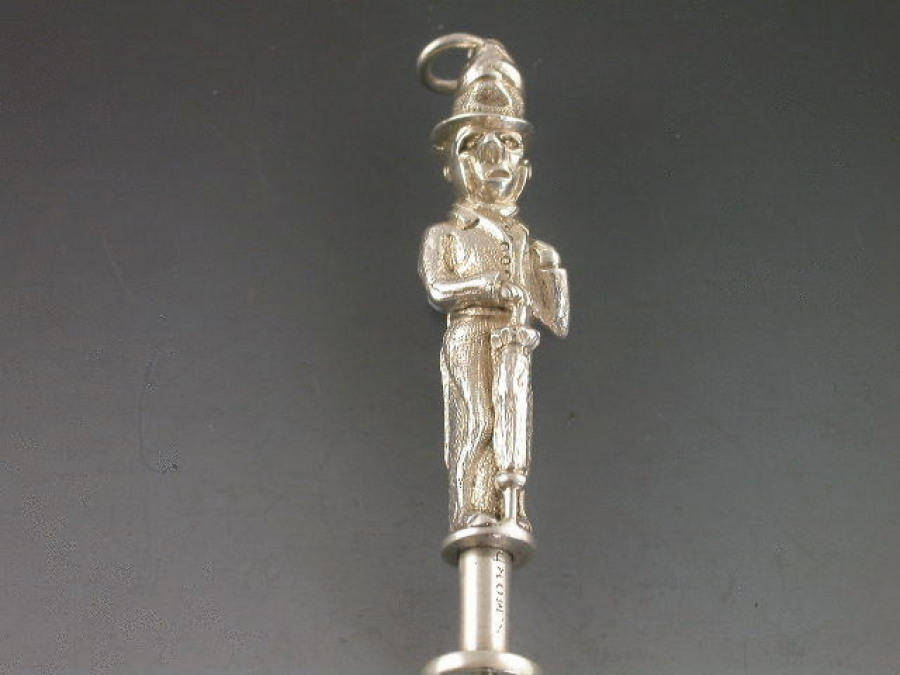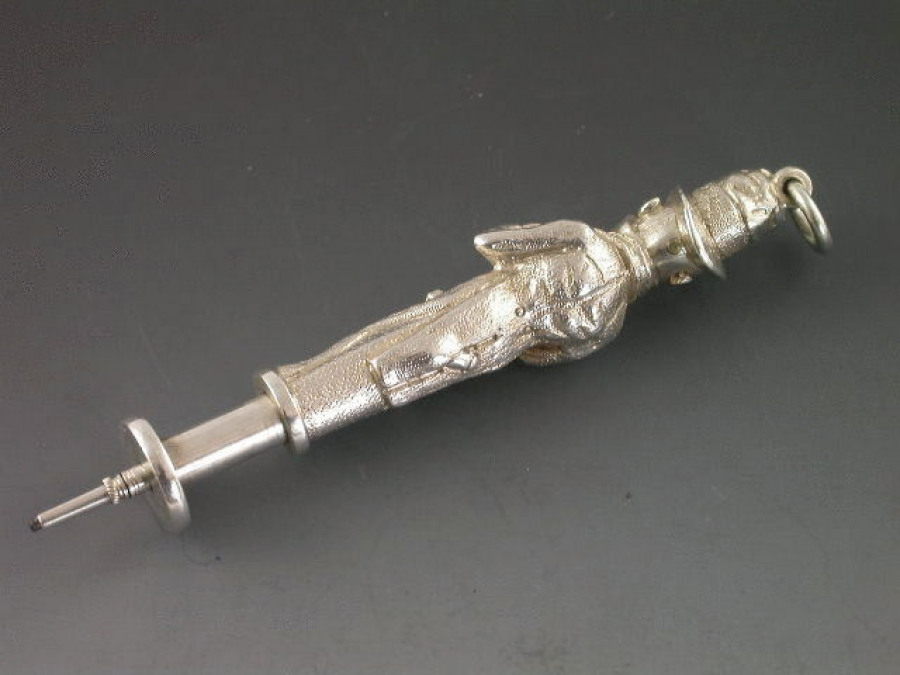 An extremely rare Victorian silver telescopic Propelling Pencil realistically cast as Ally Sloper, the Victorian comic strip hero, holding his battered umbrella and with his concealed bottle in his rear coat pocket. Ally Sloper's Half Holiday was the name of a weekly comic strip which first appeared on 3 May 1884. From 1884 until the 1920s, the red-nosed social climber who poked fun at the English people and their customs was a household name and national favourite. This man became an institution and a national hero. People actually believed that he existed; they even wrote to him and joined his club. There were medals presented in his name. He represented the hopes and aspirations of a whole new class of people, brought about by the industrial revolution.

Stamped S.Mordan & Co. c1890.

90 mm long extended, 55 mm closed.
Sold - £1,400.00
Condition
In fine condition with no damage or repair.
Weight
25.00 Grams (0.80 troy ounces)