Victorian Novelty Silver & Enamel ""Codds Patent"" Bottle Telescopic Pencil
Sampson Mordan & Co c1880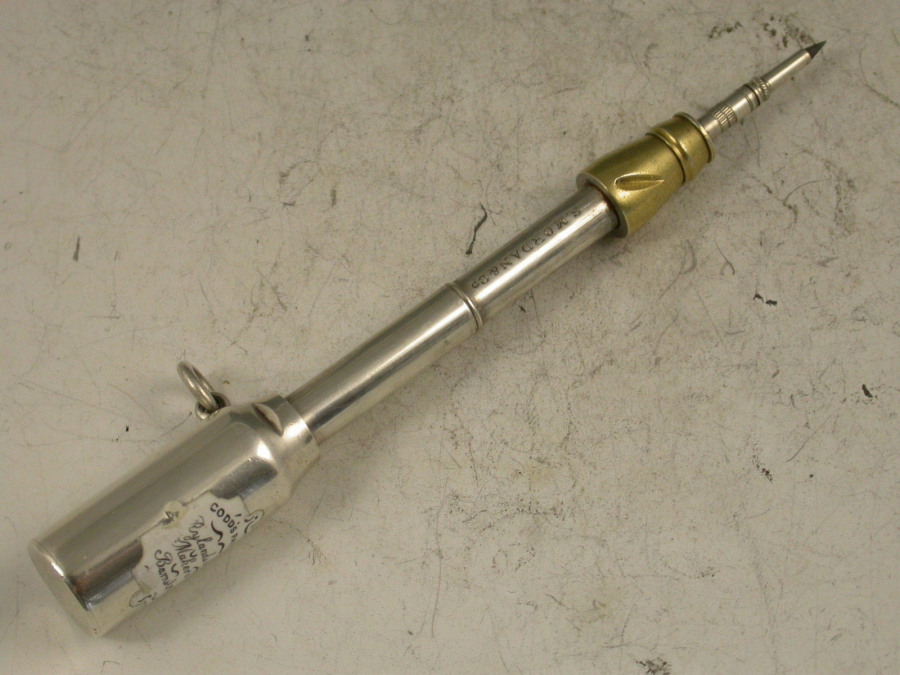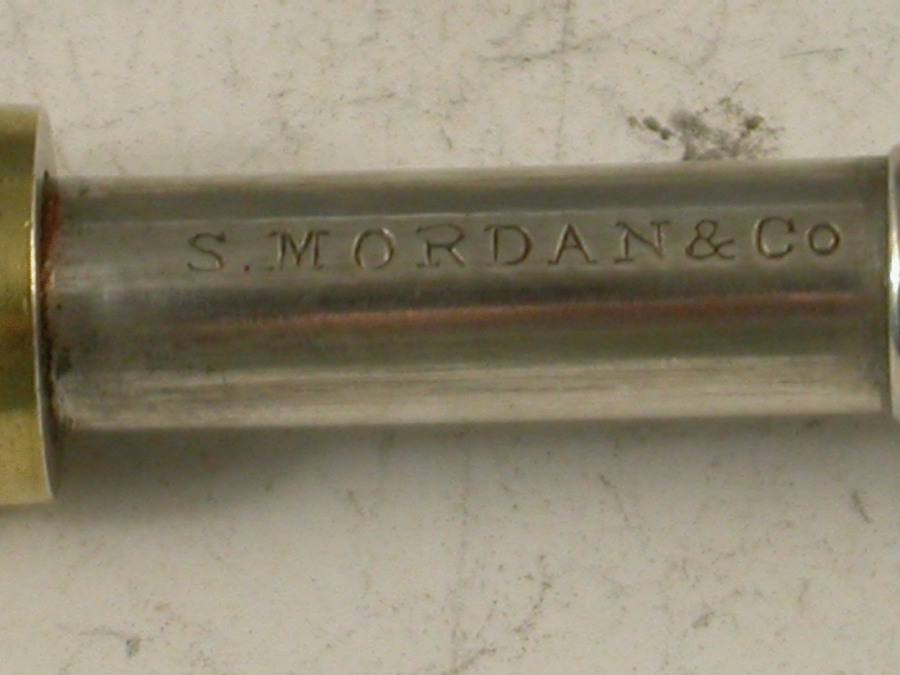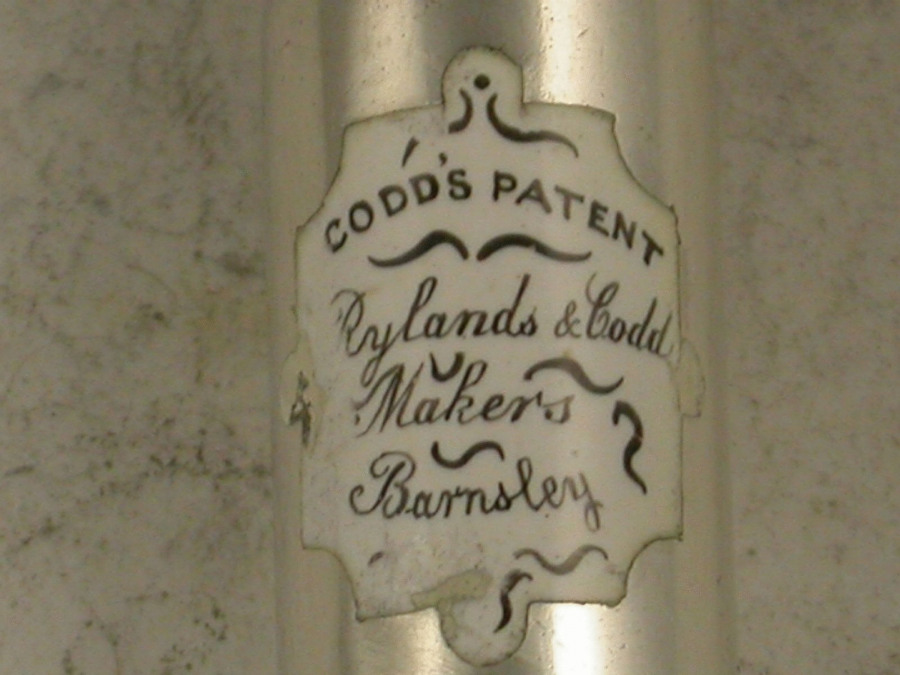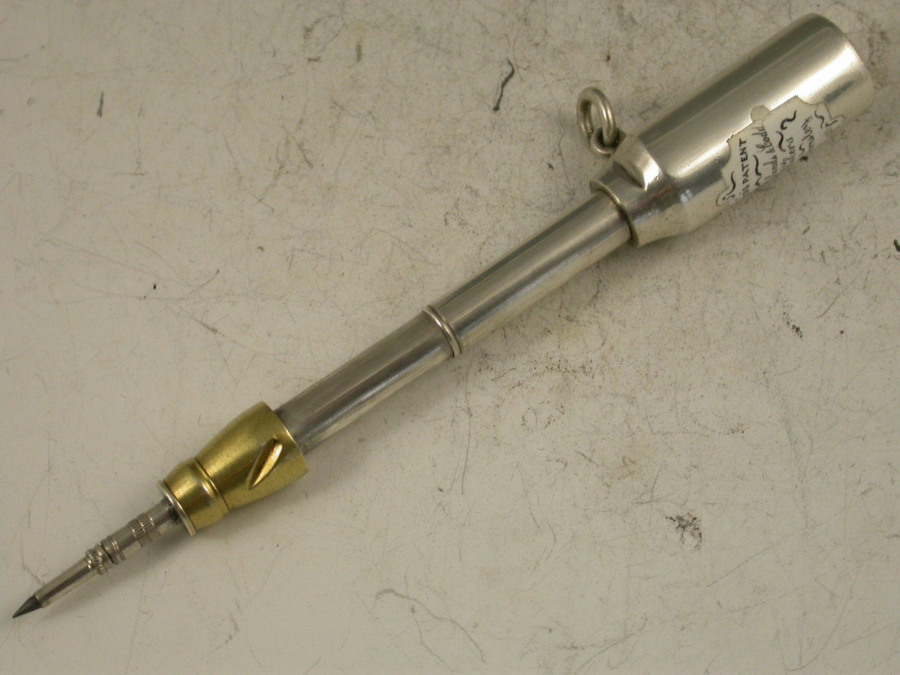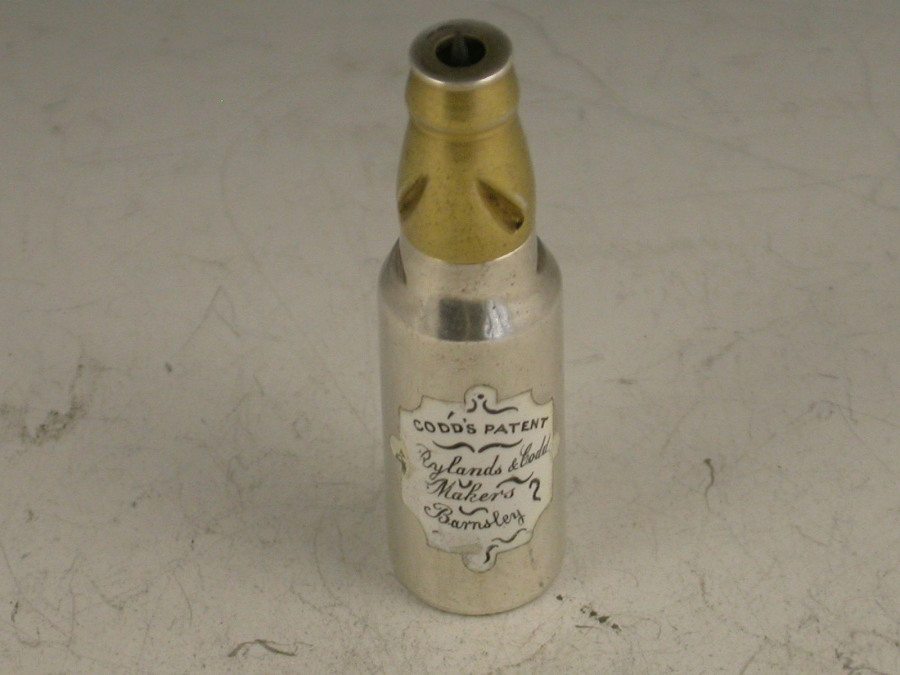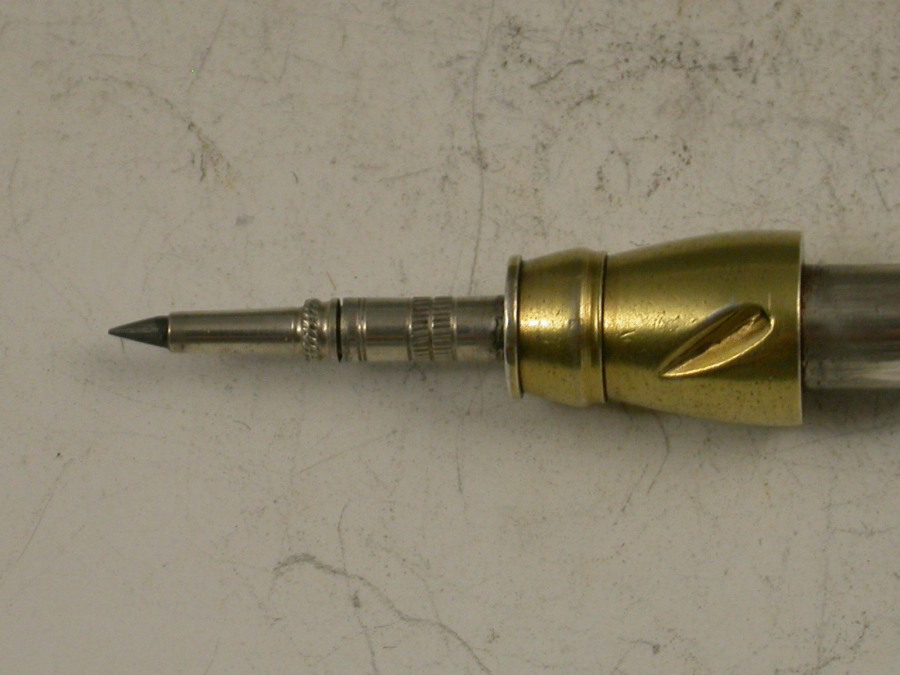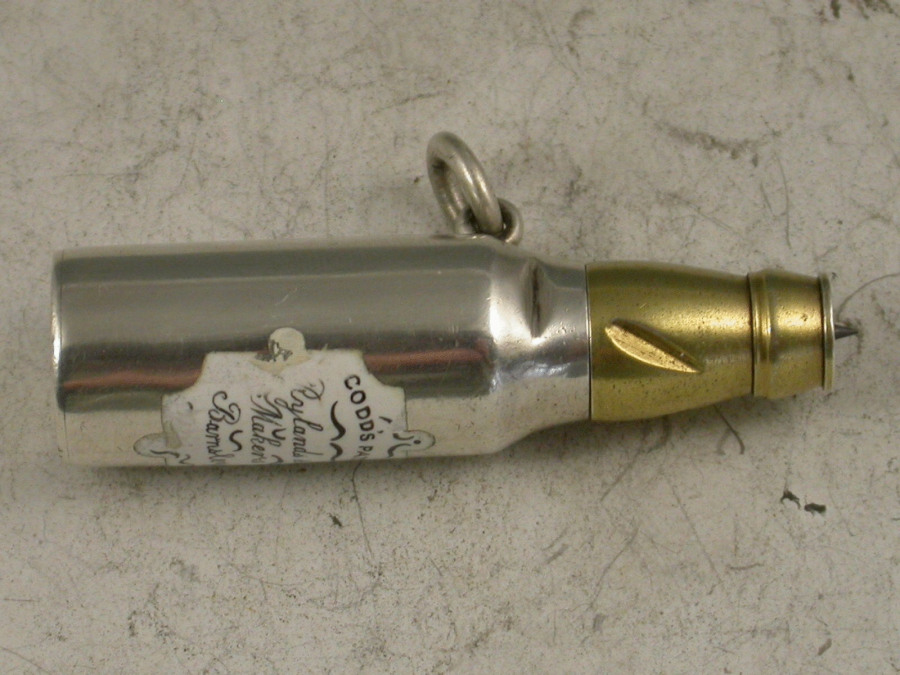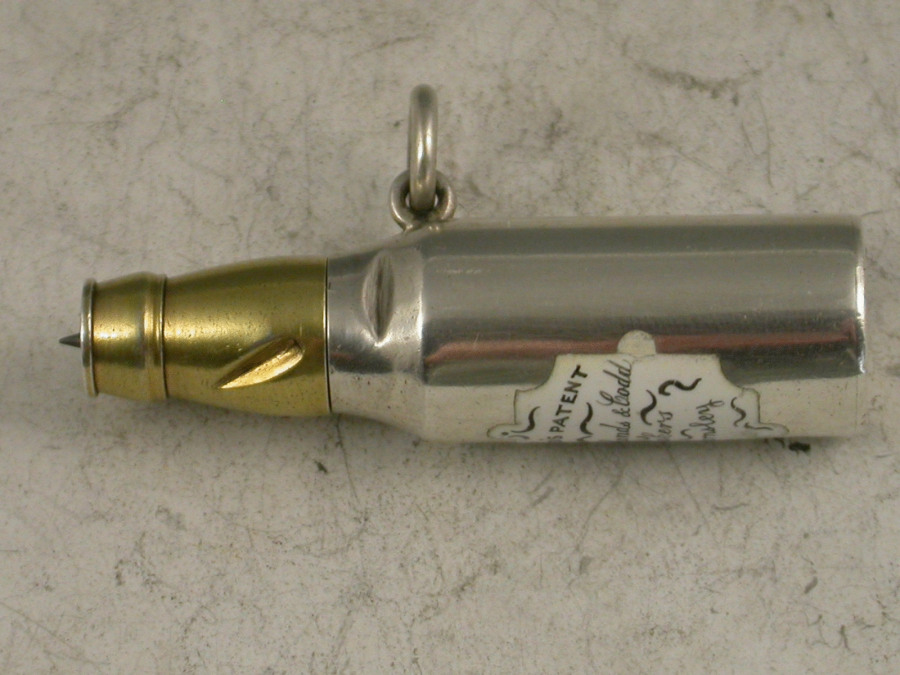 An extremely rare Victorian silver, silver gilt and enamel novelty double telescopic pencil in the form of a 'Codds Patent' bottle.

By Sampson Mordan & Co, c1880.

43 mm closed.
100 mm open.

Hiram Codd (10 January 1838 – 18 February 1887) was an English engineer. In 1872, he patented a bottle filled under gas pressure which pushed a marble against a rubber washer in the neck, creating a perfect seal.


Codd style bottles are readily identified by their marble stopper. The Codd bottle was filled upside down so that as soon the filling stopped, the stopper was forced down to seal the bottle against the rubber ring. Pressure inside the bottle would keep the marble pressed against the top of the bottle. To open the bottle, the marble was pressed down where it would fall into the neck chamber below. If the bottle is held the right way, the marble stays inside the chamber when the bottle is tilted up for drinking. Many of these bottles were destroyed when children would routinely break open the bottle to get the marble inside.

In September 1873 he met Ben Rylands, and by 1877 they formed a partnership and started the Hope Glass Works in Barnsley. They remained partners until Rylands's death in 1881.
During this period he still had a separate partnership with Richard Barrett, who let Codd look after the day to day running of their interests. Late in 1881, owing to failing health, Barrett retired and passed the management of the Codd's Patents solely to Hiram Codd. His Malvern Mineral Water Works and both marble producing factories continued to thrive and he was still involved with Frederick Foster and William Brooke, his early backers.
In 1880 Codd instigated the idea of a bottle exchange in London. This was slow to start but eventually caught on in London and all over the country. Many thousands of empty bottles could be returned to their original owners via bottle exchanges. Agents charged a small fee on each bottle for providing this service (one penny per each 144 bottles).
Dan Rylands took over the partnership after his father's death, and in 1882 they patented 'the crystal' (valve codd).
On October 6, 1884, Codd allowed his partner to buy him out of the business and started trading at 41 Gracechurch Street, London.
In February of the same year, his wife died at age 54. They had three surviving children: Maud, Edith, and Alfred Charles. Codd married his second wife, Elizabeth Brundell (whose brother worked for the firm) in June 1885.
As he did not renew any of his earlier patents, his products could now be manufactured without fear of prosecution. Early examples of these bottles sometimes have ""CODD'S EXPIRED PATENT"" embossed on them.
He died at his family home, Suffolk Lodge, 162 Brixton Road, Brixton, London, on 18 February 1887 from ""congestion of the brain and chronic disease of the liver and kidneys"" and is buried in London's Brompton Cemetery. Codd's patented globe stopper bottle is still manufactured in India by the Khandelwal glass works.[1] His earlier bottles are prized by antique bottle collectors worldwide and the term ""codswallop"" is still heard today.

Sold - £565.00
Condition
In good condition with just minor losses to the enamel label. In good working order.
Weight
18.50 Grams (0.59 troy ounces)