Victorian Novelty Silver 'Bilboquet' Cup & Ball Game Propelling Pencil
Sampson Mordan & Co c1880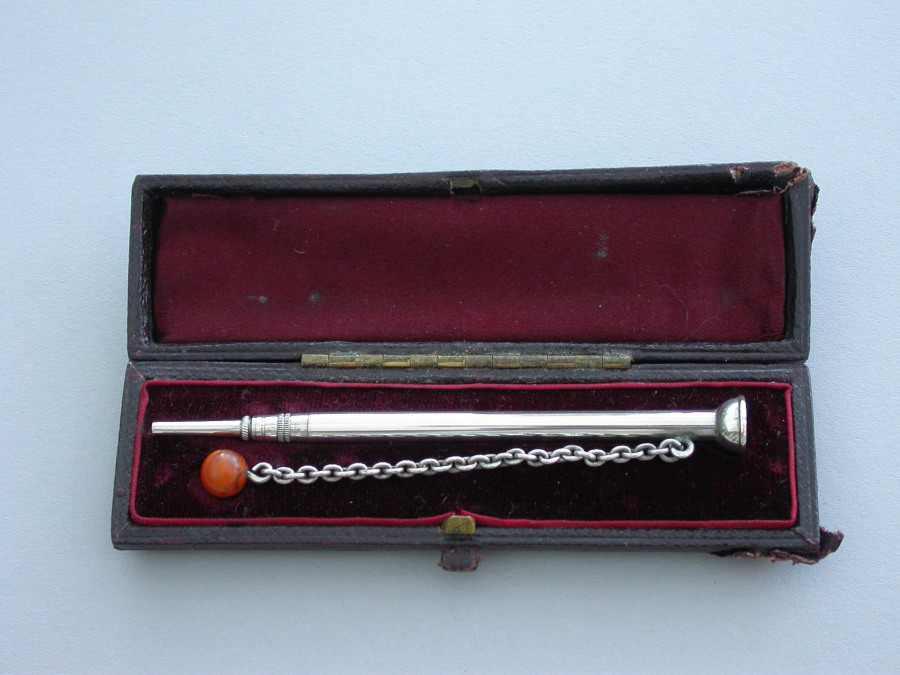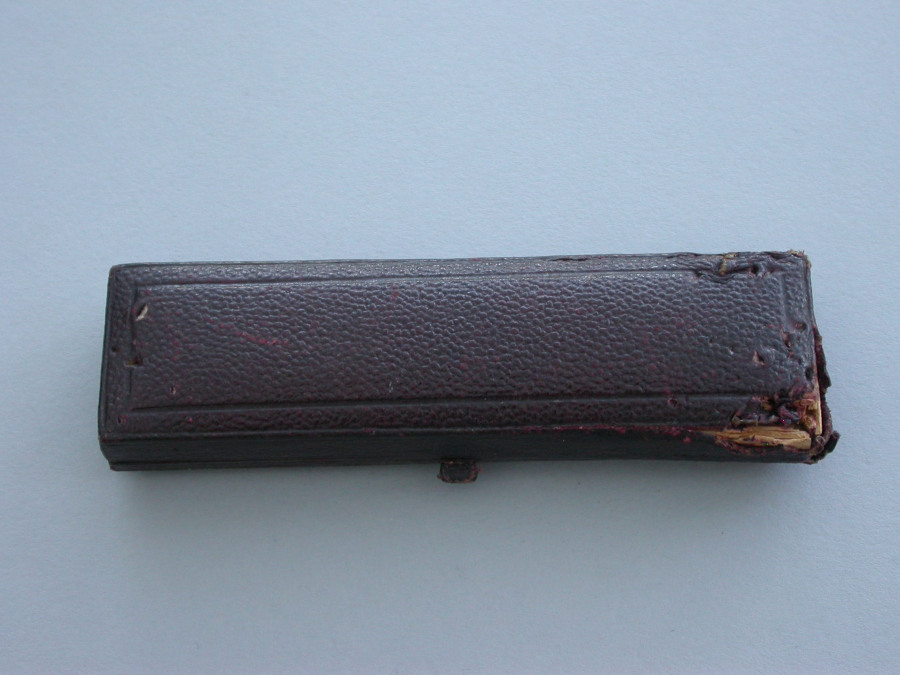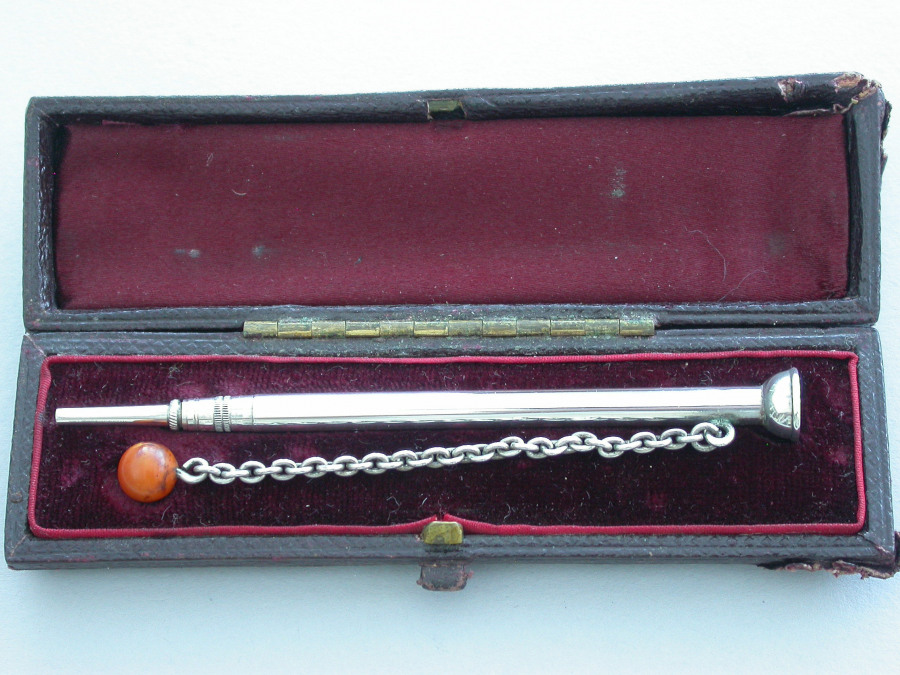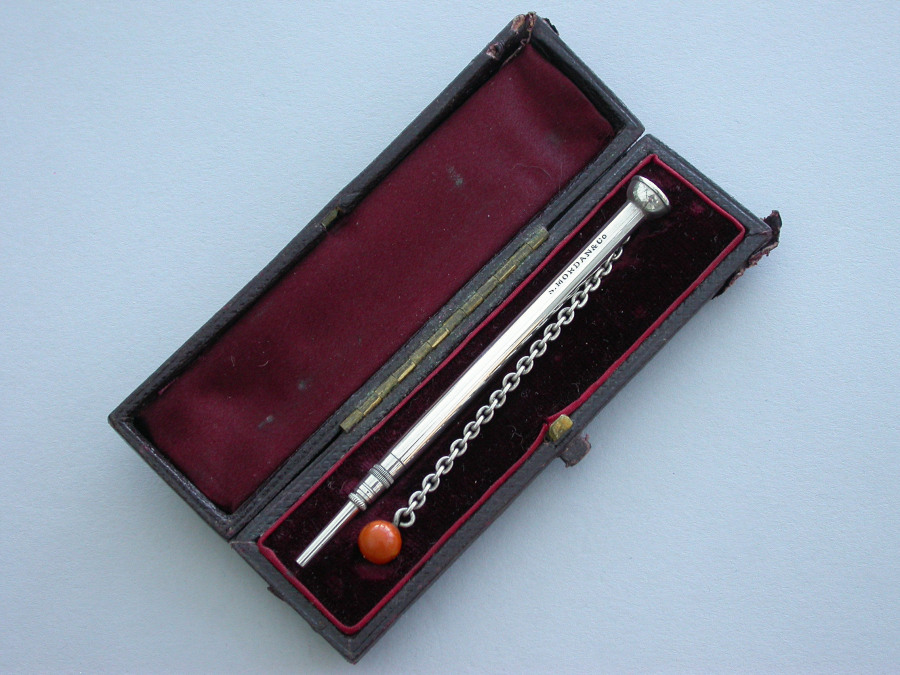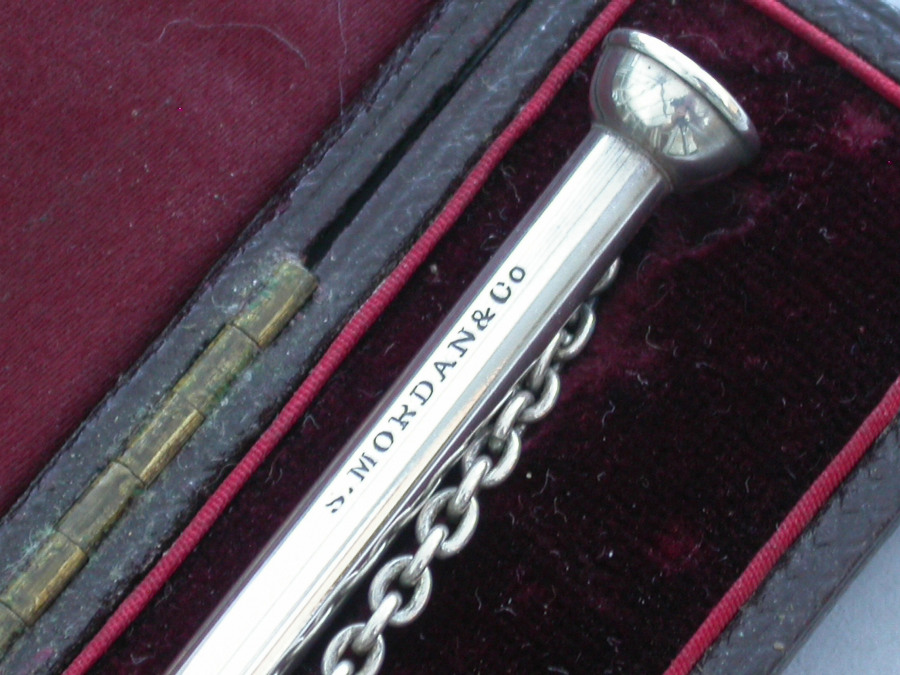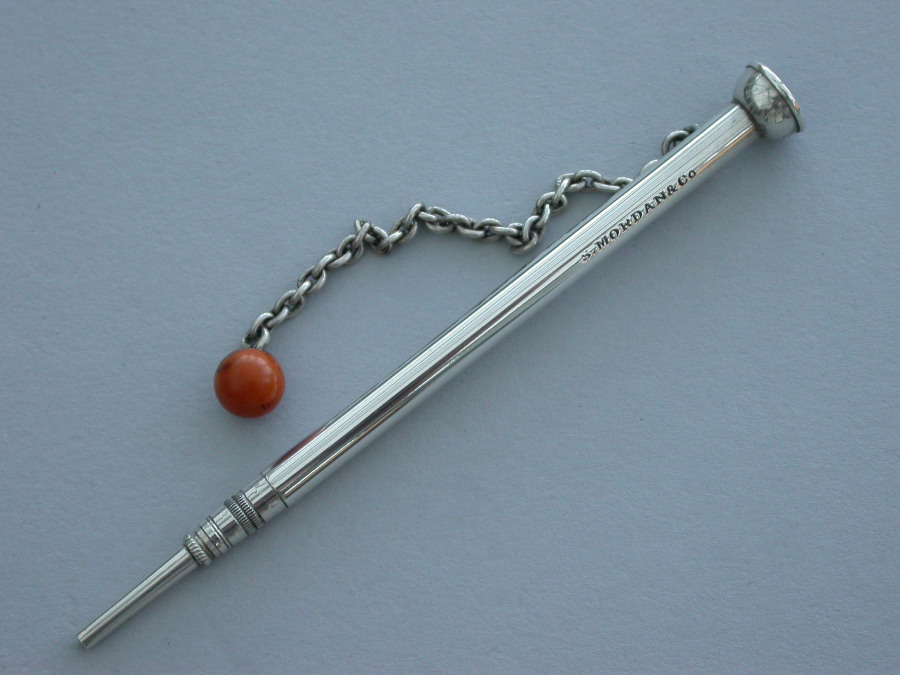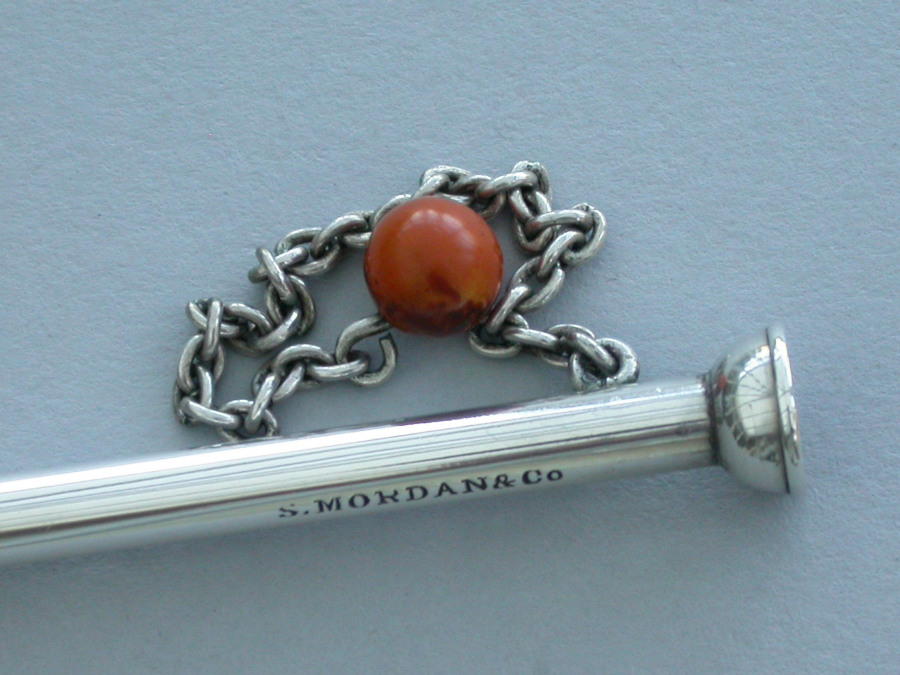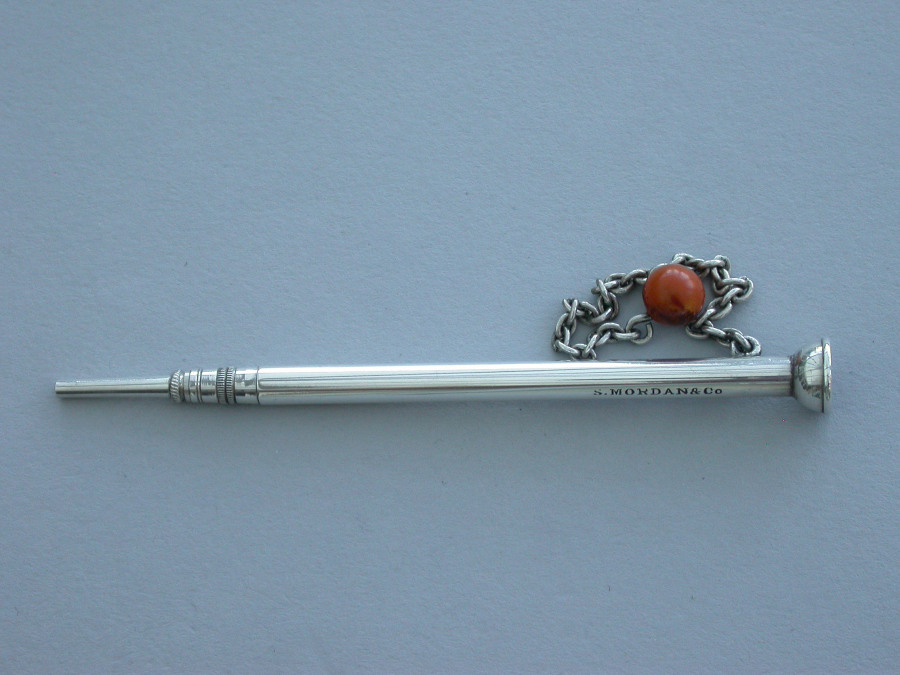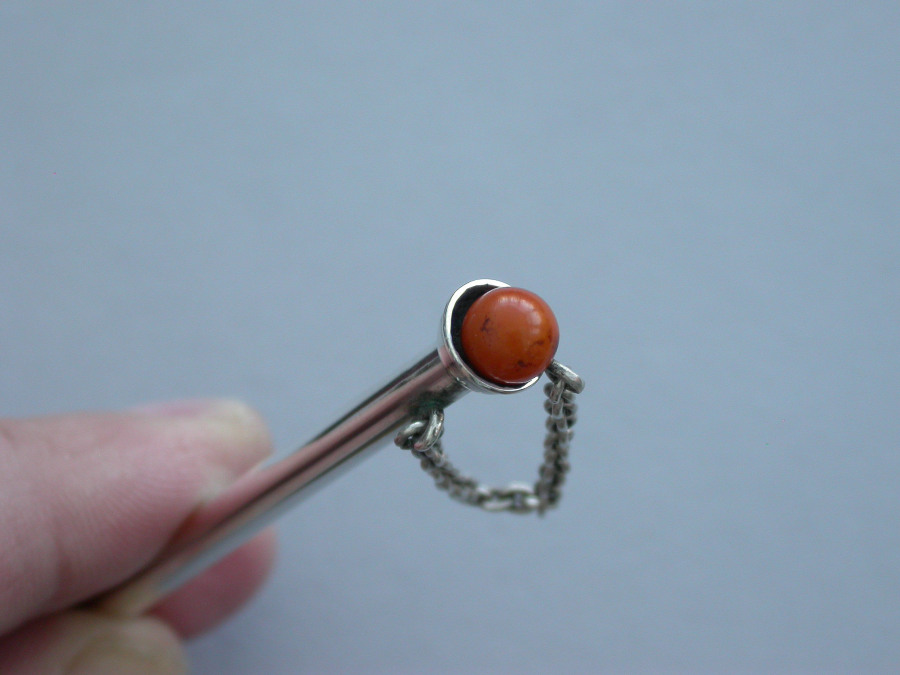 An extremely rare Victorian novelty silver Propelling Pencil made in the form of a 'Bilboquet' or Cup and Ball game. The coral ball secured by a suspension chain, the plain cylindrical silver pencil with a cup as its terminal.

Complete with original silk and velvet lined fitted leather case.

By Sampson Mordan & Co, c1880


Sold - £750.00
Condition
In good condition with no damage or repair and in full working order. The leather case with some damage.
Weight
7.00 Grams (0.23 troy ounces)
Literature
Cup-and-ball (or ball in a cup) or ring and pin is a traditional children's toy. It is generally a wooden handle, to which a small ball is attached by a string, and which has one or two cups, or a spike, upon which the player tries to catch the ball. It is popular in Spanish-speaking countries, where it is called by a wide number of names (including boliche in Spain and balero in most of Hispanic America), and was historically popular in France as the bilboquet.
The cup-and-ball is noted in France as early as the sixteenth century. The game was played by King Henry III of France as historical records note, though his playing was considered evidence of his mental instability. After his death, the game went out of fashion, and for a century the game was only remembered by a small number of enthusiasts[citation needed] such as the Marquis de Biévre.
The game had its golden age during the reign of Louis XV — among the upper classes people owned baleros made of ivory. Actors also sometimes appeared with them in scenes. The game was very popular in the 18th and 19th centuries. Jean-Jacques Rousseau mentions the game early in his Confessions when stating his reservations about idle talk and hands, saying ""If ever I went back into society I should carry a cup-and-ball in my pocket, and play with it all day long to excuse myself from speaking when I had nothing to say.""