Victorian Novelty Silver Brussels Lace Bobbin Propelling Pencil
Hamilton & Co, Calcutta c1883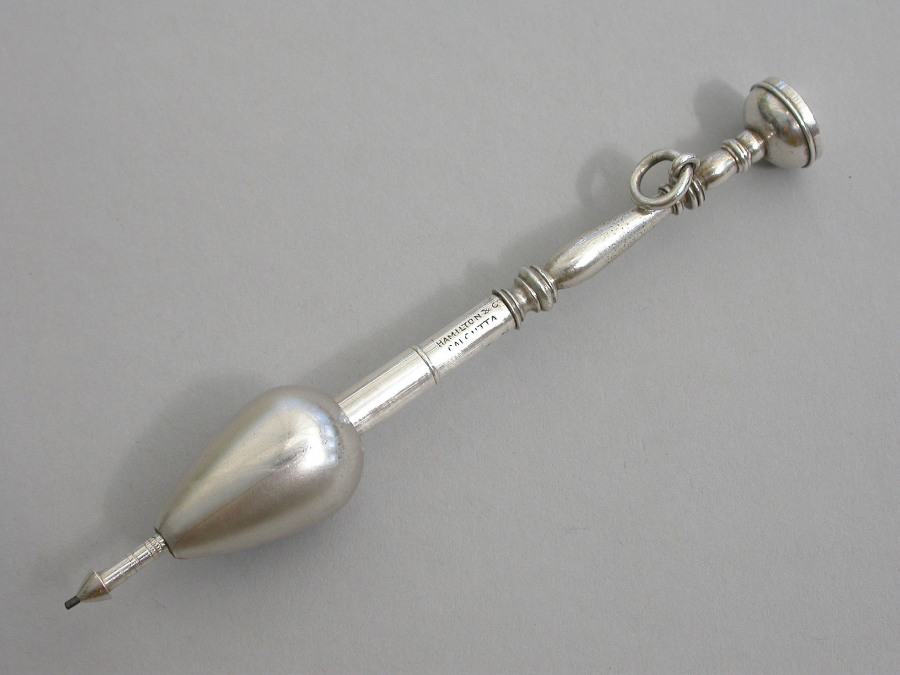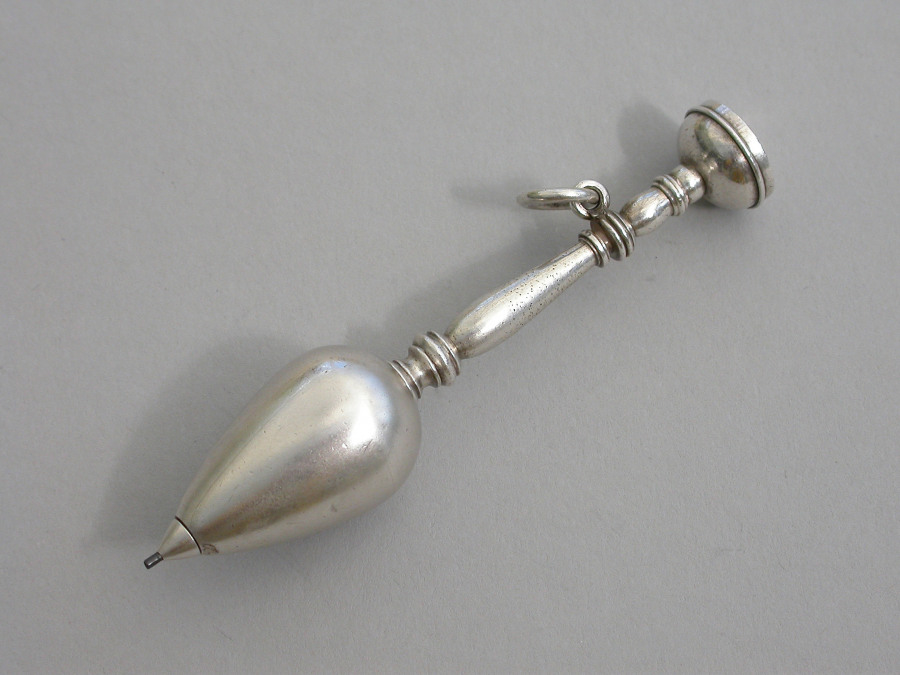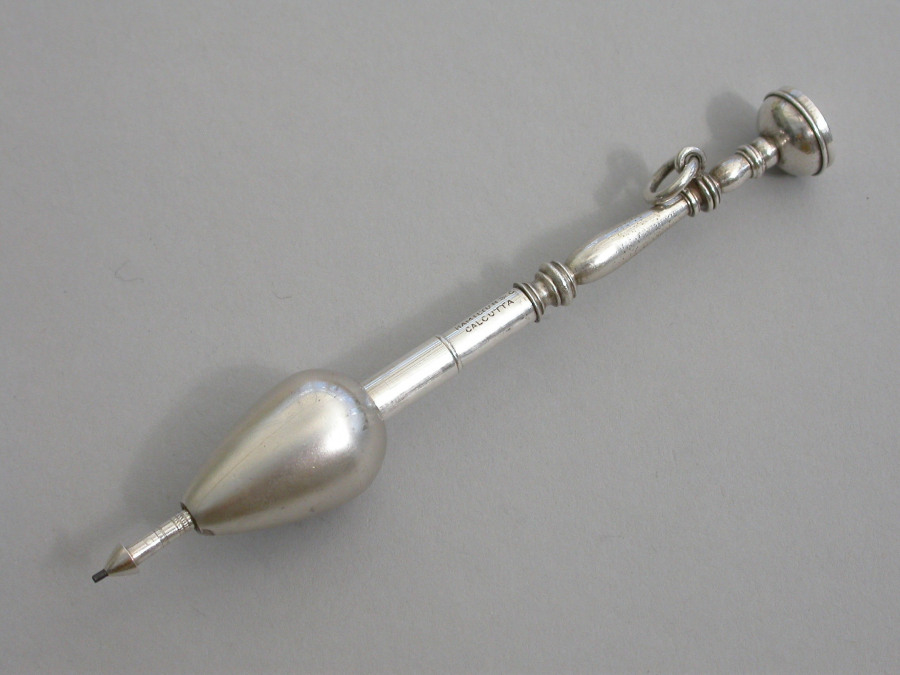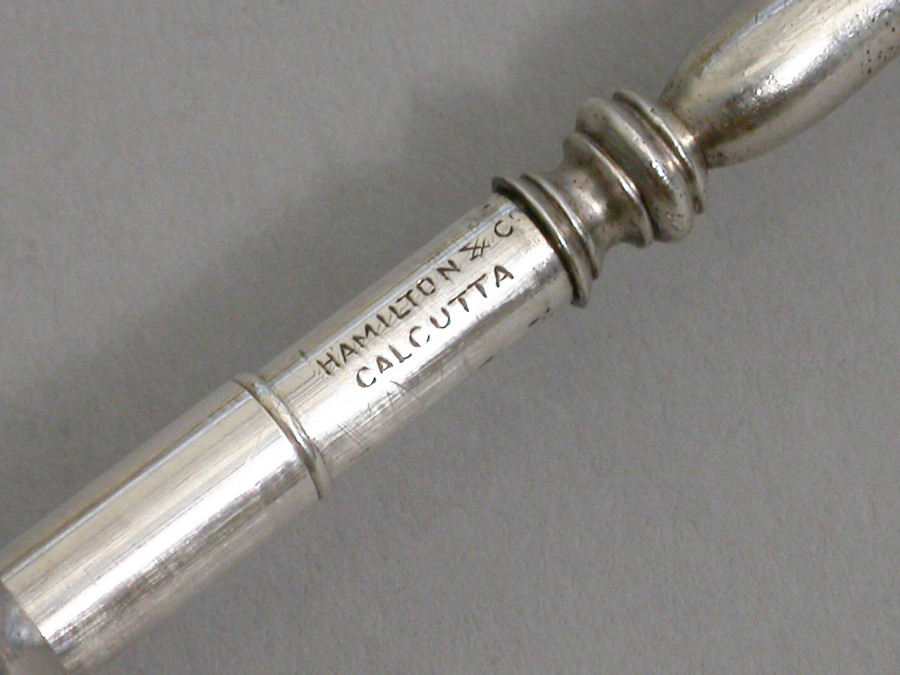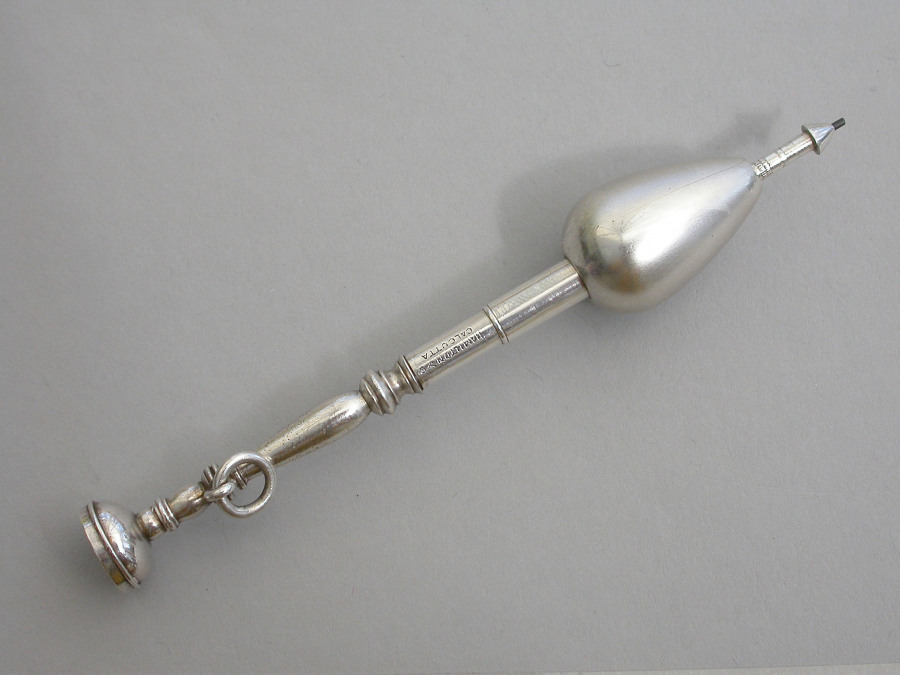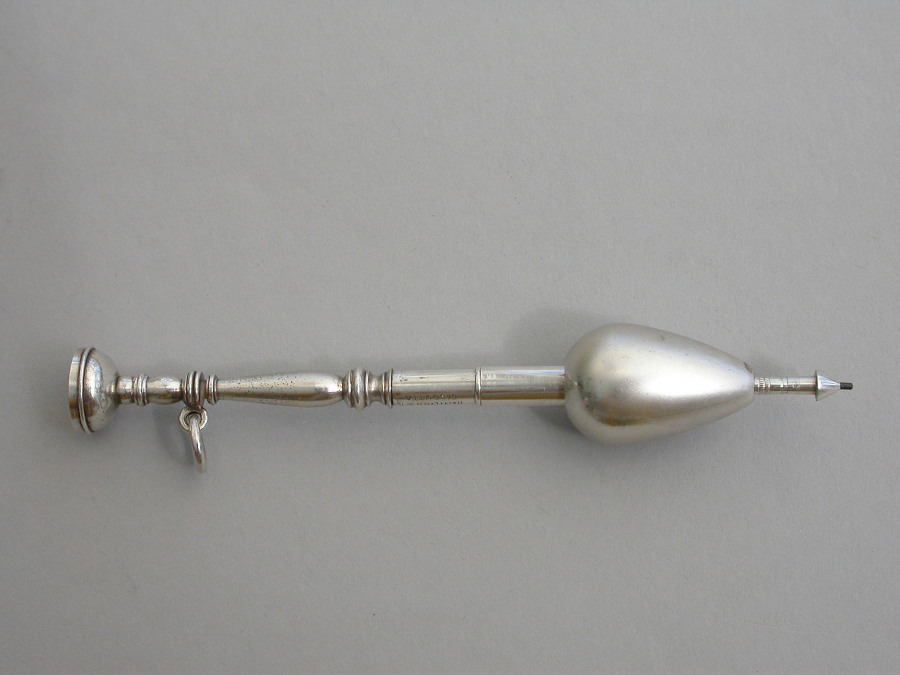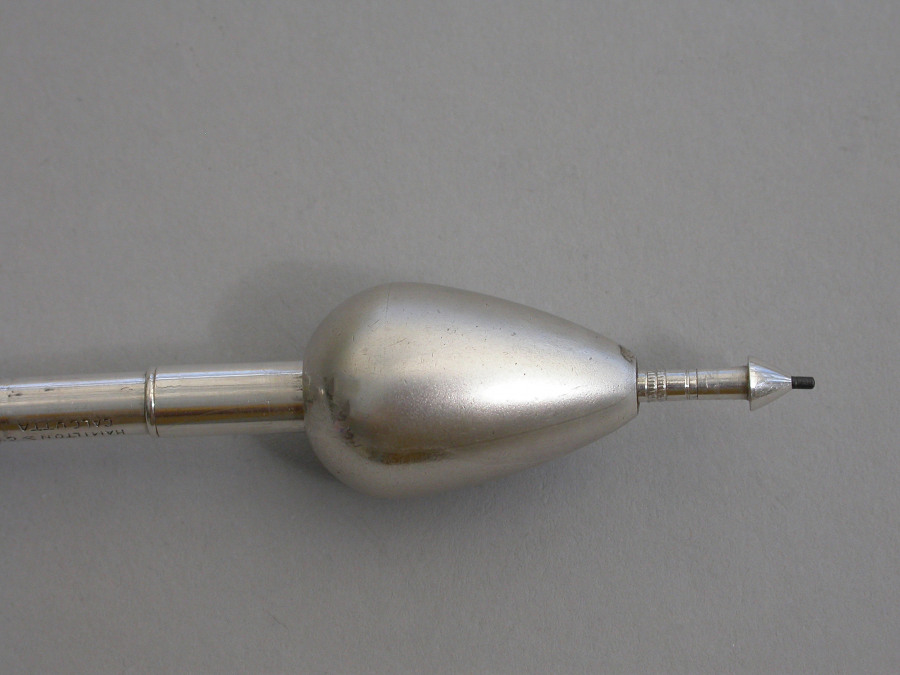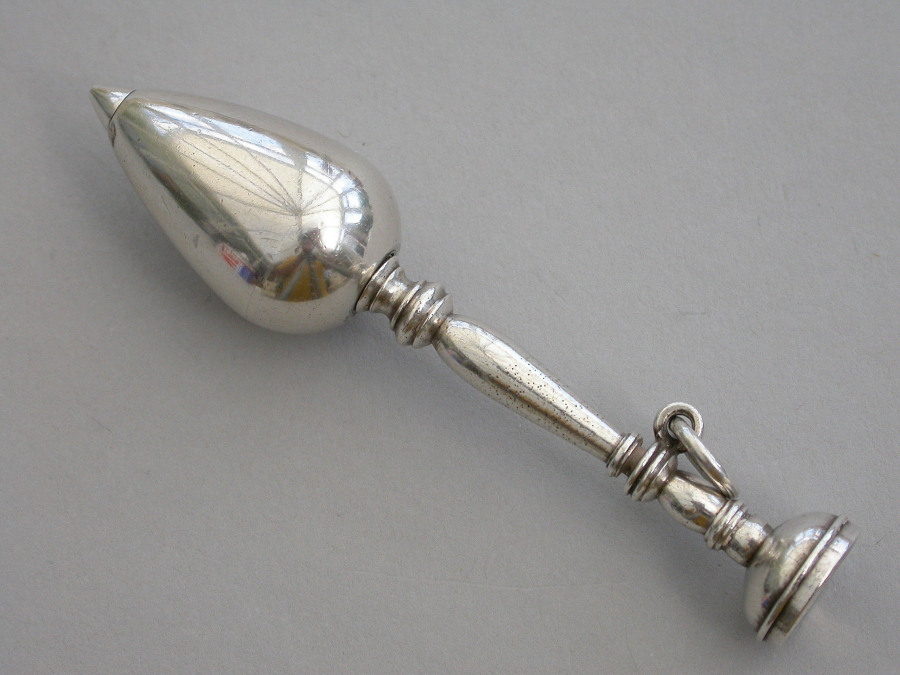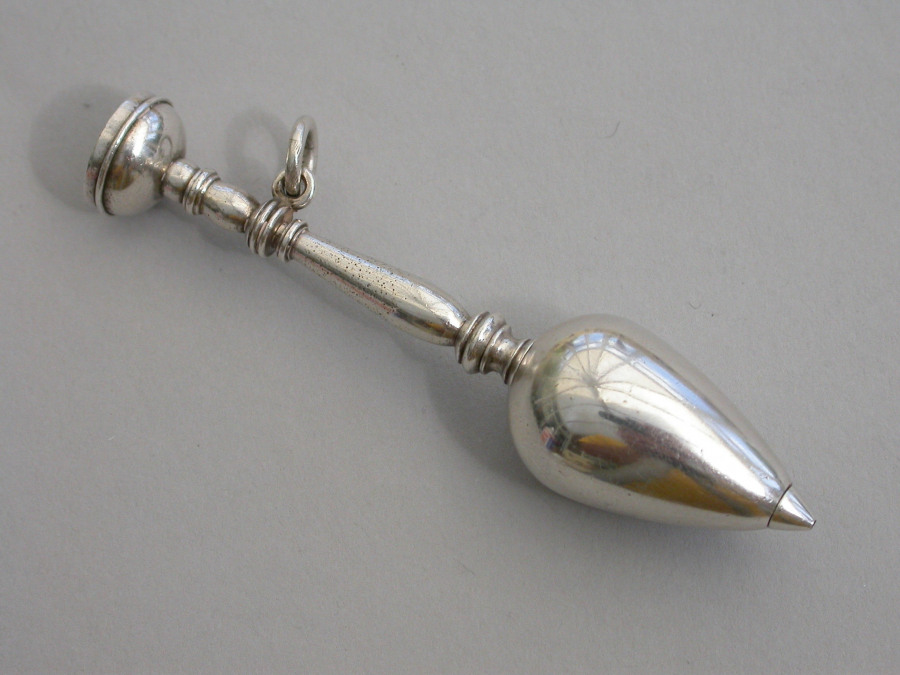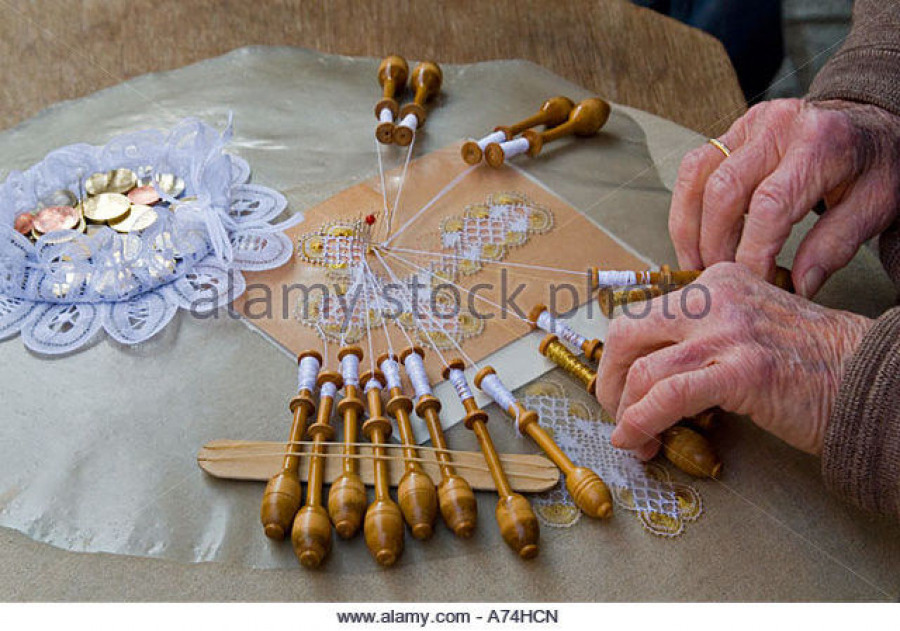 An extremely rare Victorian novelty silver Propelling Pencil made in the form of a wooden Brussels lace bobbin (for making lace), of two-drawer telescopic form with attached suspension ring.

By Hamilton & Co, Calcutta, c1883.

Probably made by Sampson Mordan & Co and retailed by Hamilton & Co, the design was registered by them on the 18th July 1883.

Open 104 mm
Closed 73 mm
Sold - £1,150.00
Condition
In good condition with no damage or repair and in full working order
Weight
19.50 Grams (0.63 troy ounces)
Literature
See: The Makers of INDIAN COLONIAL SILVER by Wynyard R.T.Wilkinson, page 142 for a photograph of similar examples by Hamilton & Co, Calcutta.
See also: The KB Collection of Pencils by Ken Bull, page 183, where similar examples are illustrated but described as hookah's.
Brussels lace is a type of pillow lace that originated in and around Brussels. The term ""Brussels lace"" has been broadly used for any lace from Brussels; however, the term strictly interpreted refers to bobbin lace, in which the pattern is made first, then the ground, or réseau, added, also using bobbin lace. Brussels lace is not to be confused with Brussels point, which is a type of needle lace, though is sometimes also called ""Brussels lace"".