Victorian Novelty Silver English Lop Eared Rabbit Pepper
James Barclay Hennell, London 1879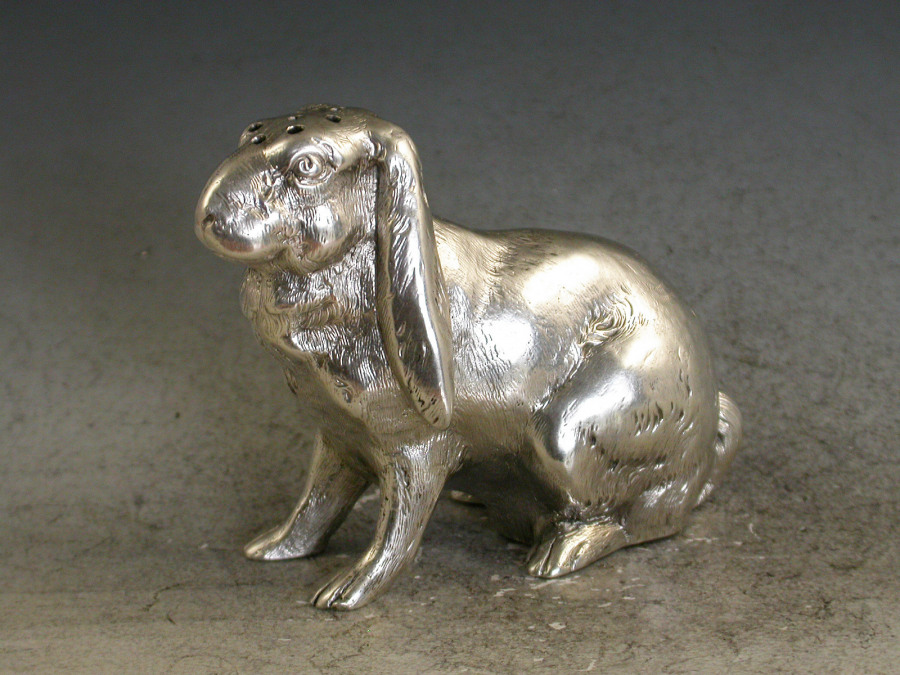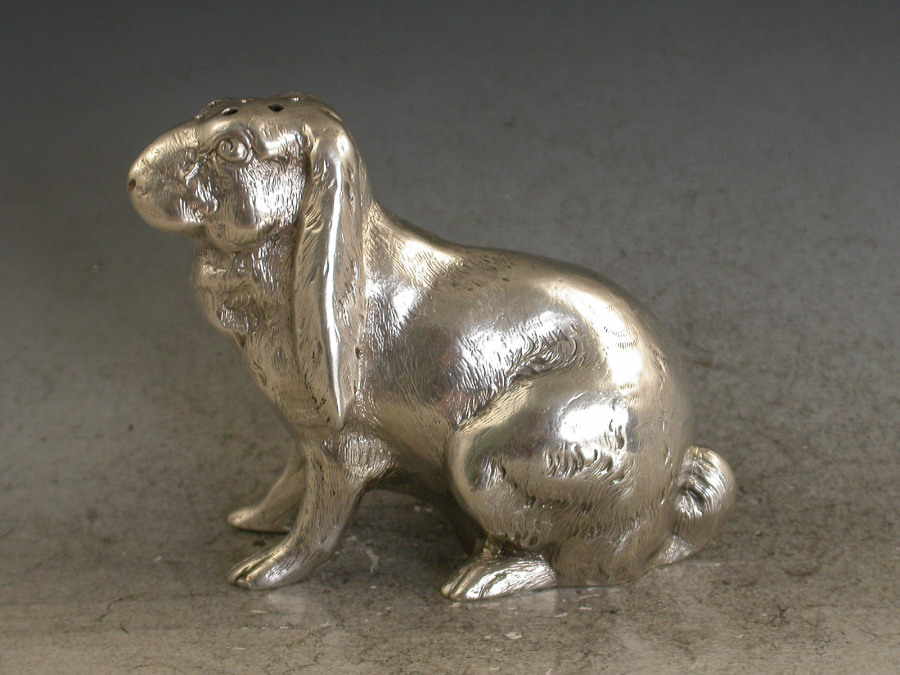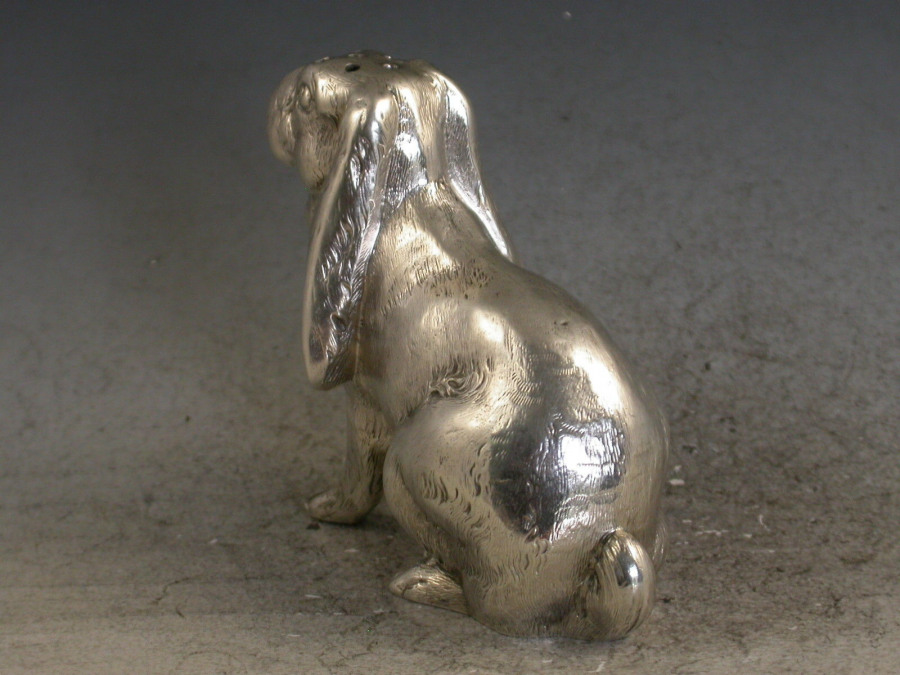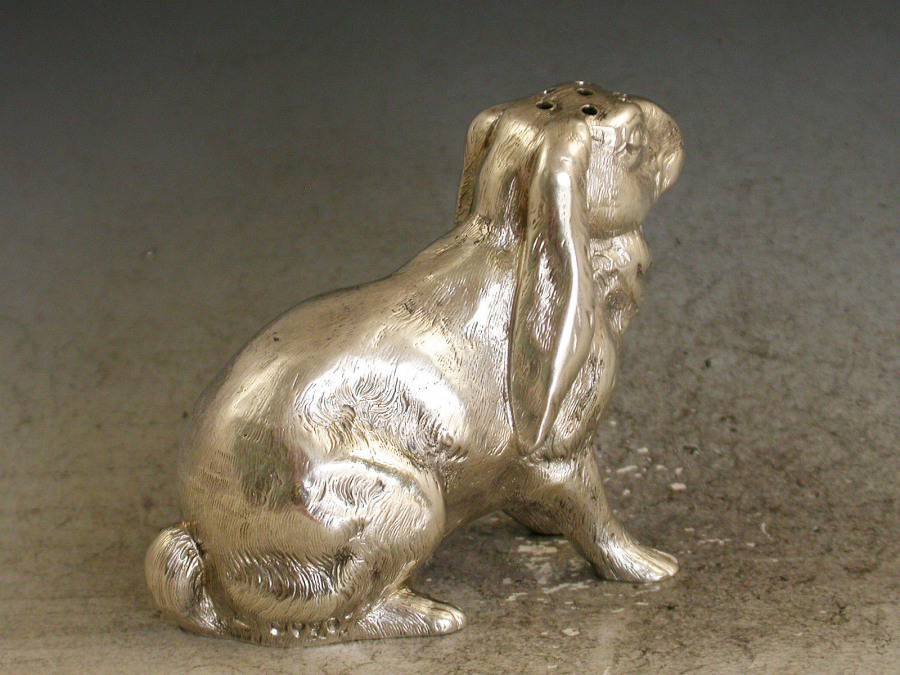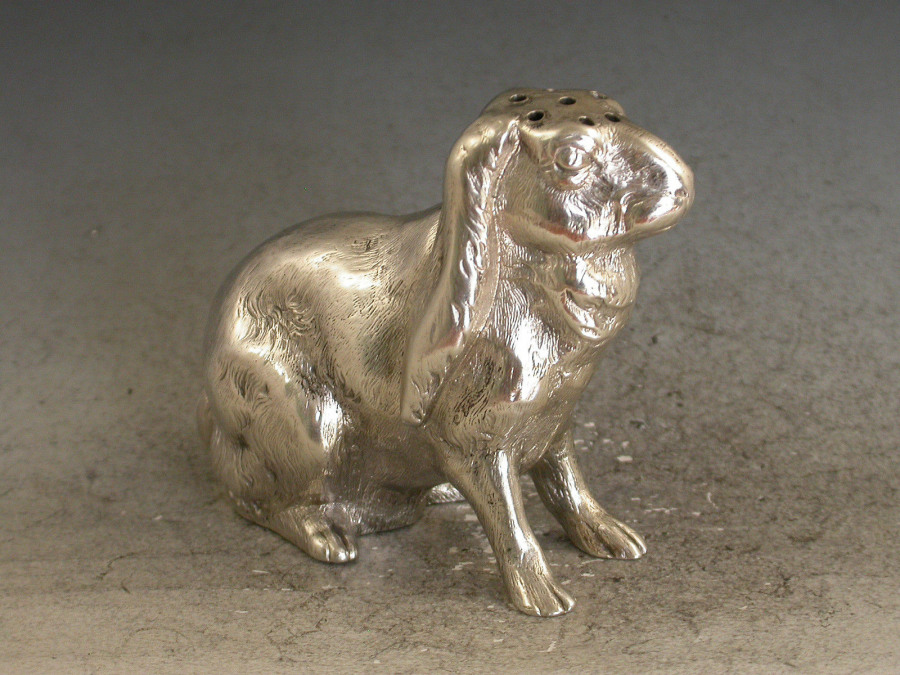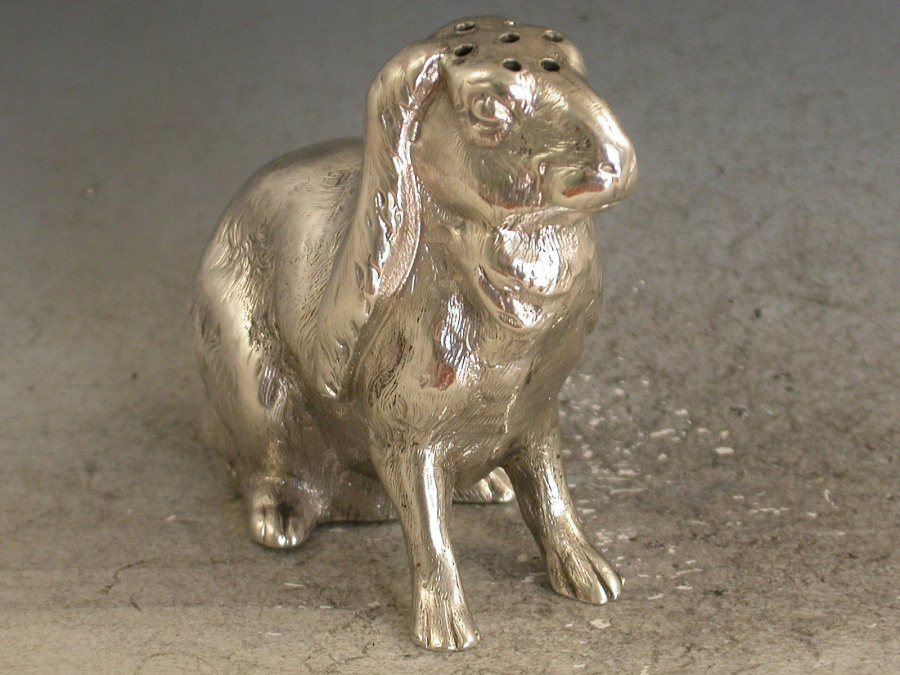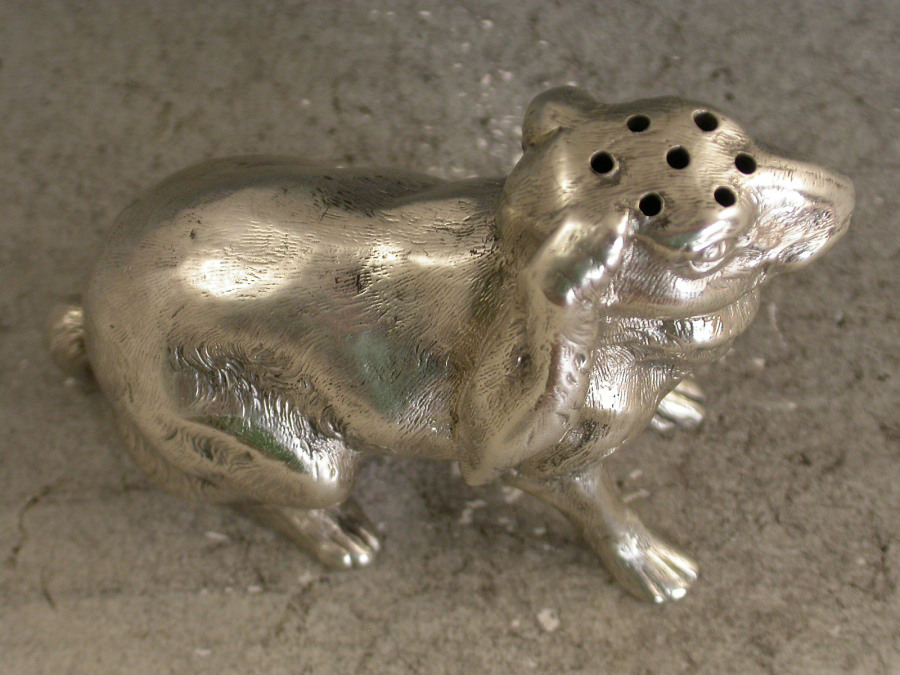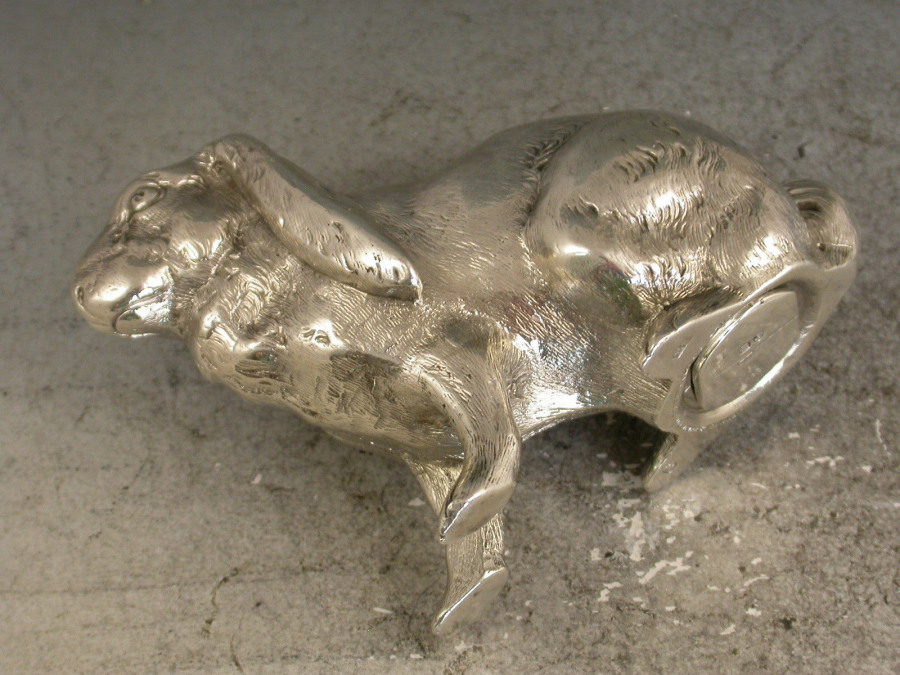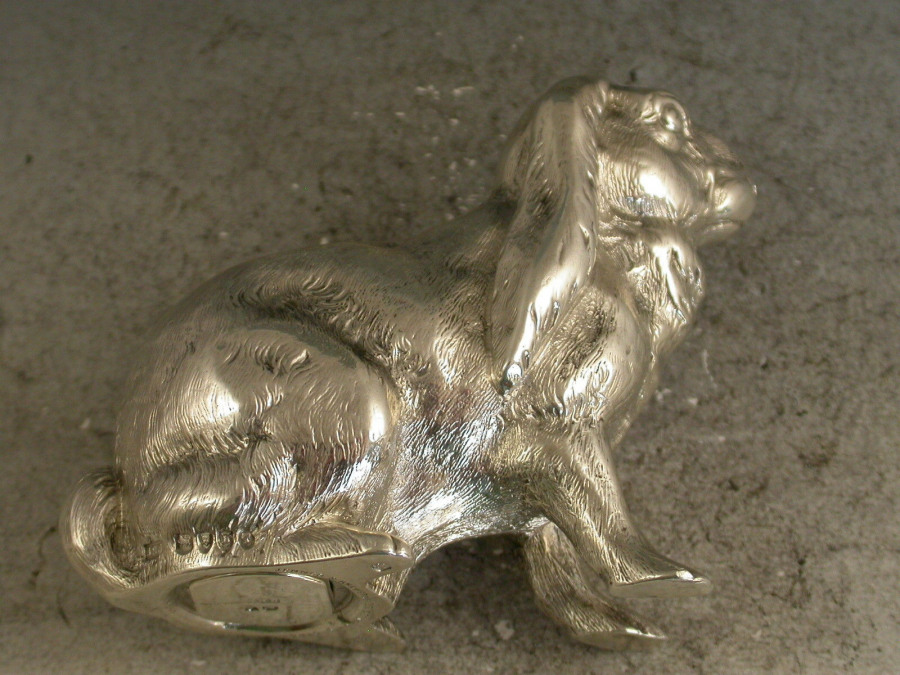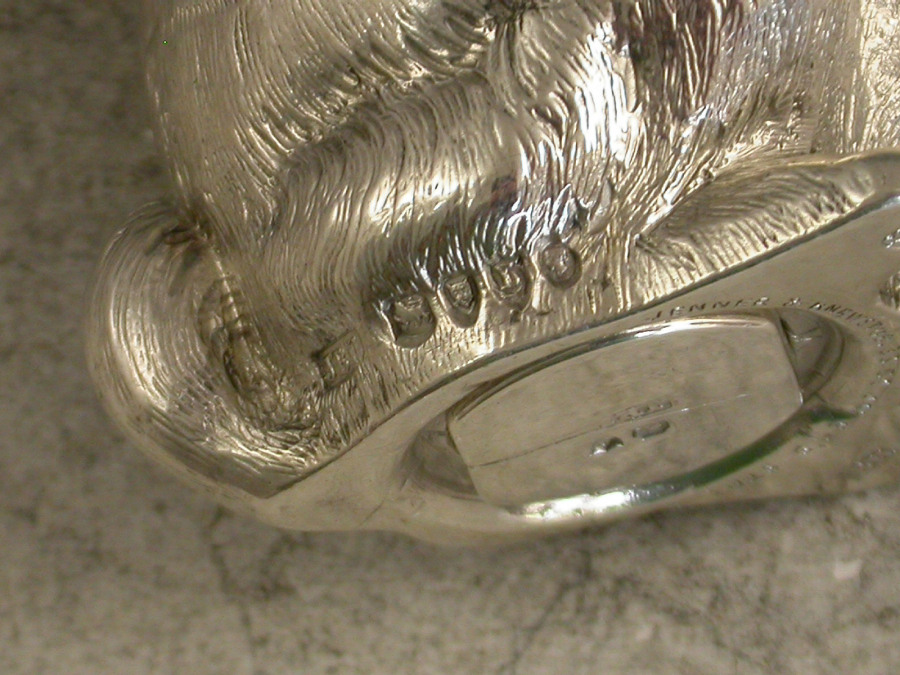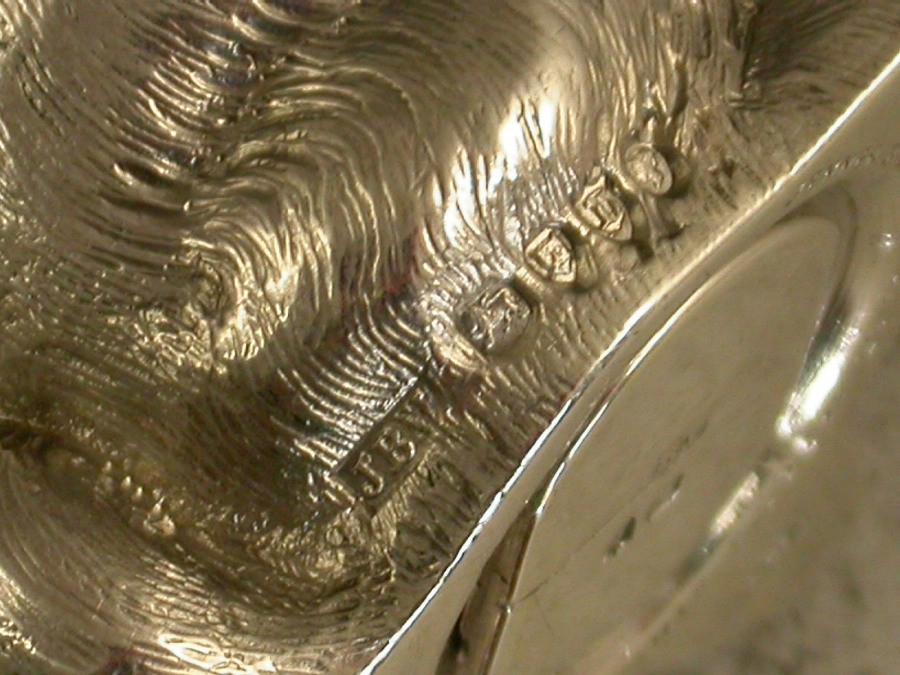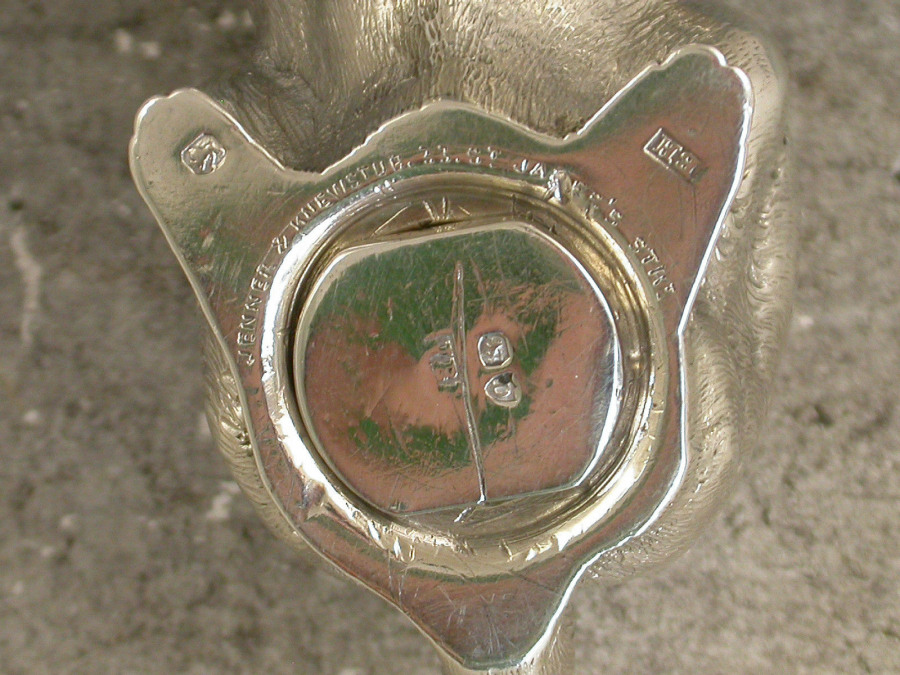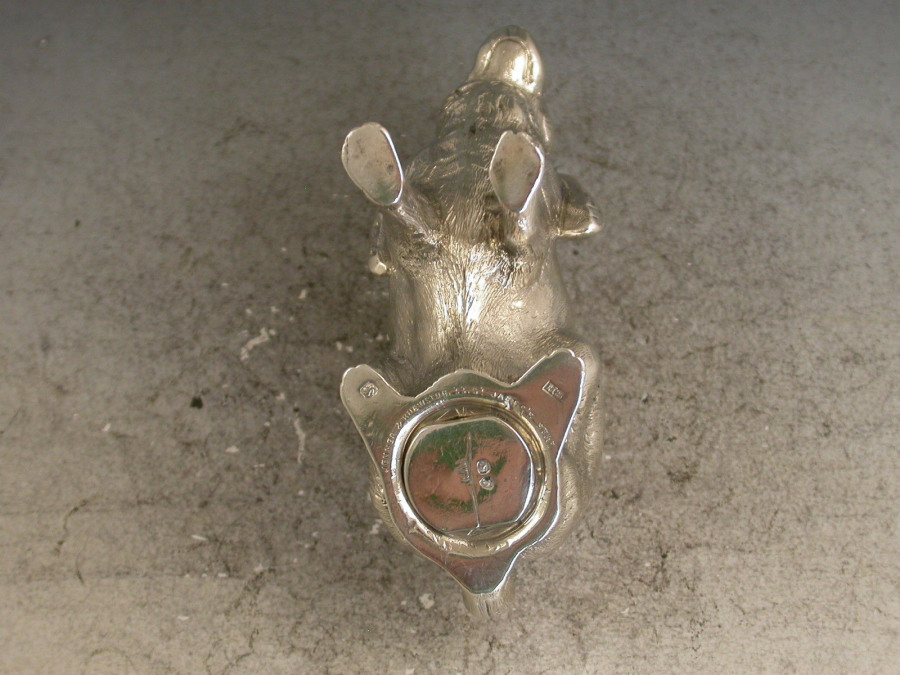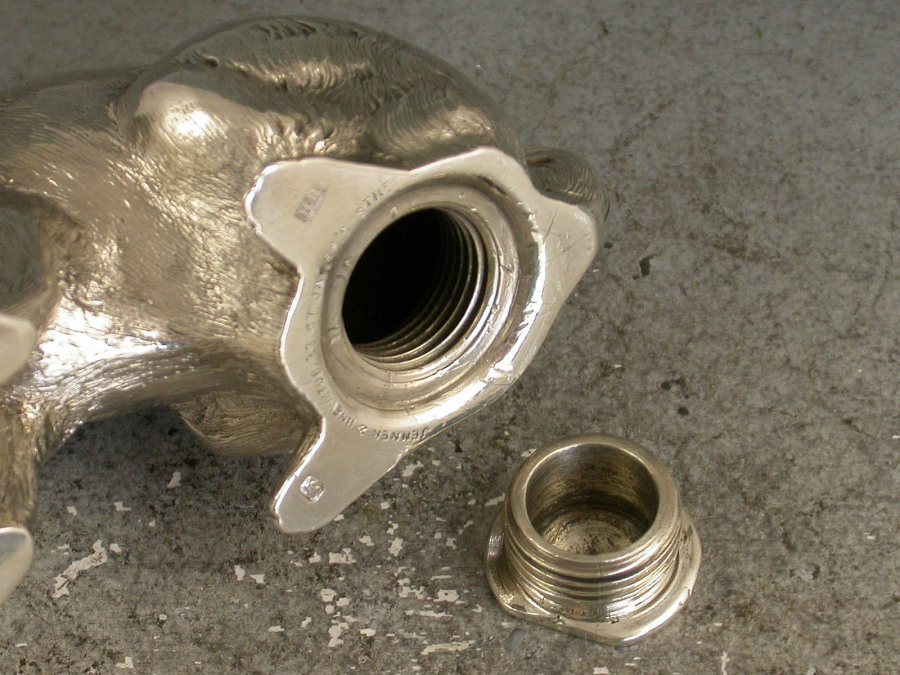 A very fine quality and rare cast novelty silver Pepper made in the form of an English Lop Eared Rabbit, sitting on its hind legs, with screw off cover to the base.

By James Barclay Hennell, London, 1879

Retailed by Jenner & Knewstub of St James's Street, London.
Sold - £1,650.00
Condition
In good condition with no damage or repair, a few minor surface scratches to the base.
Weight
96.00 Grams (3.09 troy ounces)
Literature
The English Lop is a fancy breed of domestic rabbit that was developed in England in the 19th century through selective breeding and is believed to be the first breed of lop rabbit developed by humans and possibly one of the oldest breeds of domestic rabbit. Averaging 11 pounds (5.5 kg), the English Lop is characterized by its distinctively long lop ears, bold head and large body size, and can live up to five years or more.
As the first breed of lop rabbit, the English Lop was one of the first fancy breeds of rabbit developed in England in the 19th century for the purposes of exhibition as a response to rise of animal fancy and consequently the rabbit's emergence as a mainstream household pet during the Victorian era marking a departure from the earlier role of domesticated rabbit breeding for meat, fur and wool production.