Victorian Novelty Silver Figural Bookmark Charles Dickens 'Captain Cuttle'
HENRY STUART BROWN, London 1889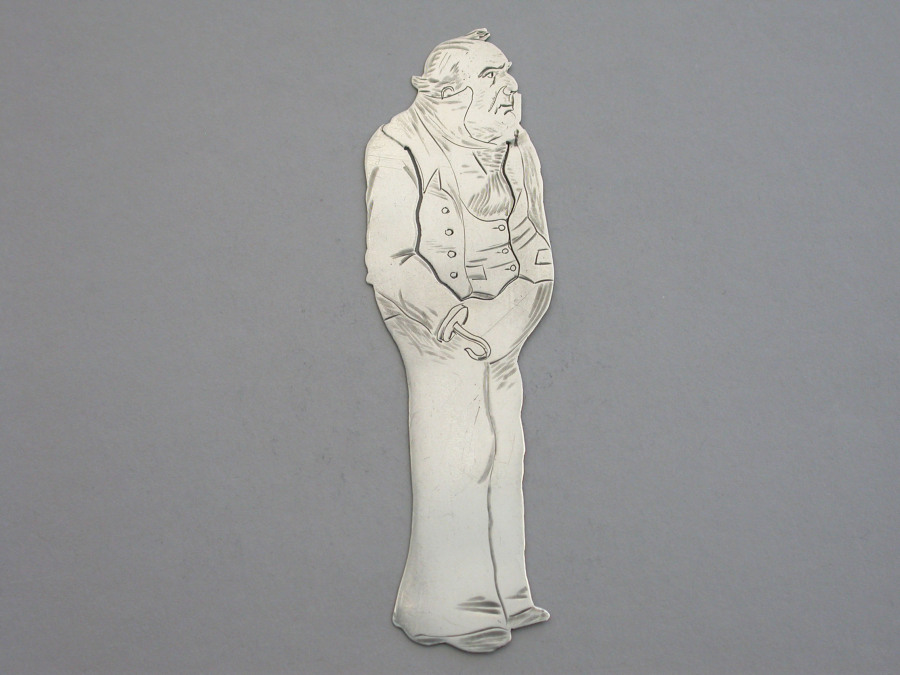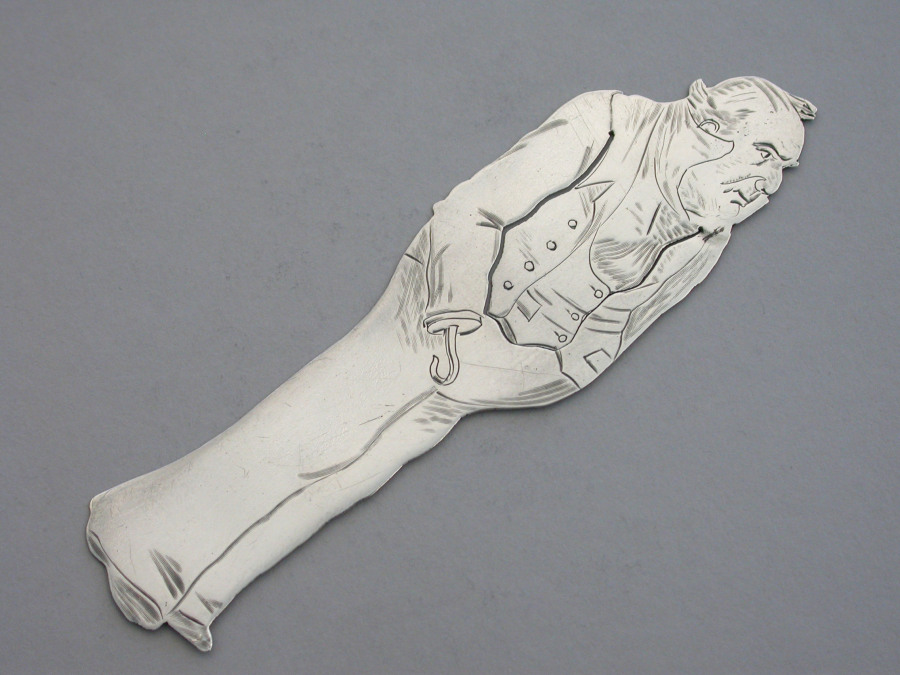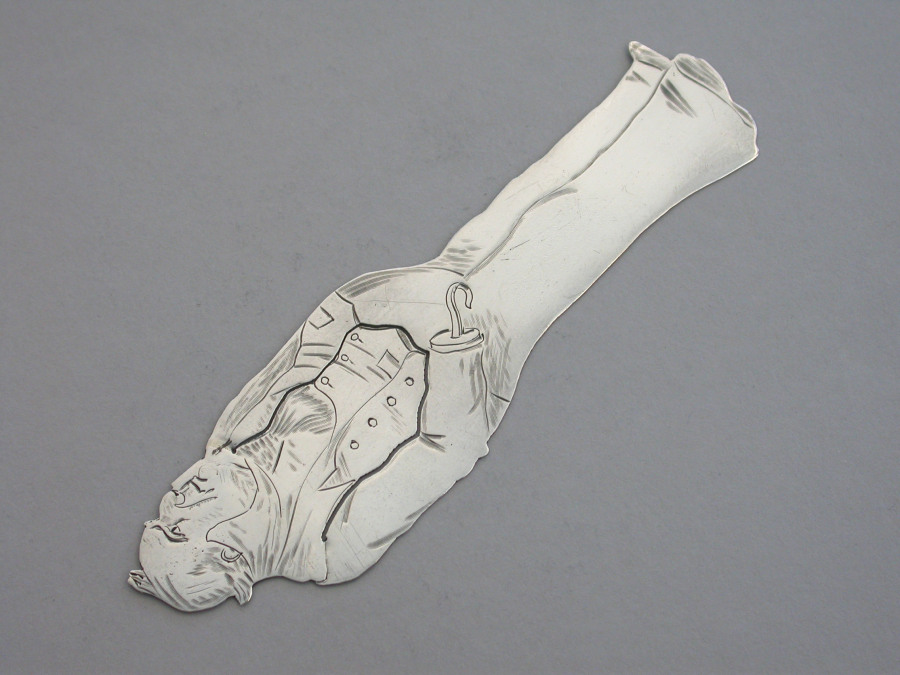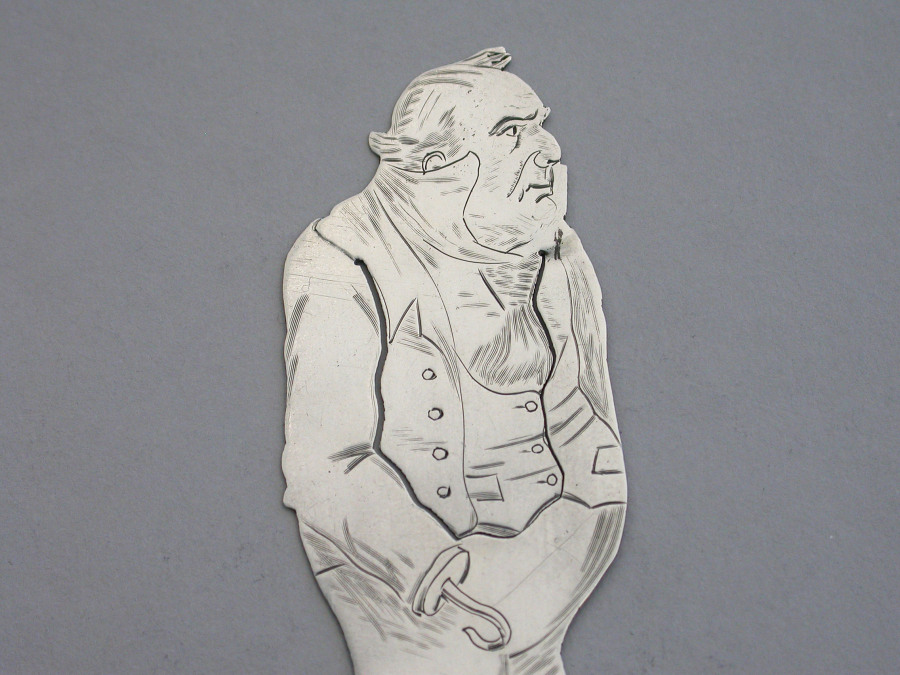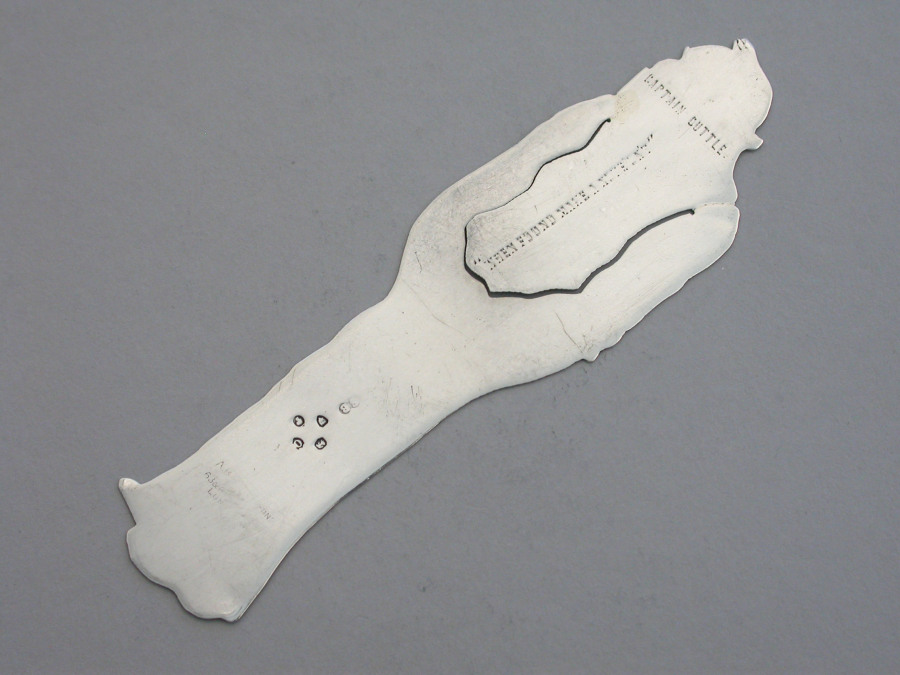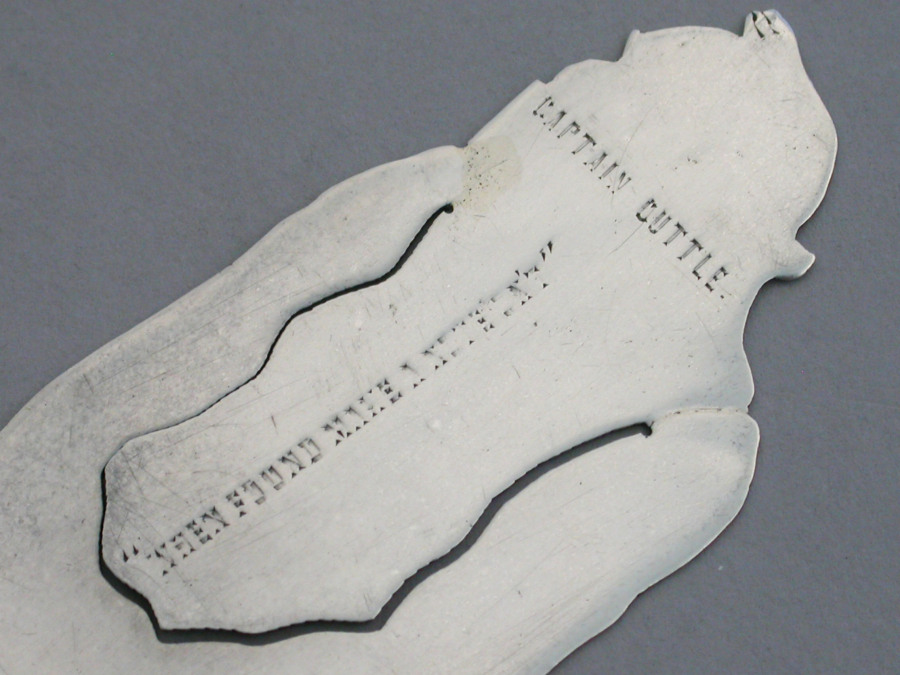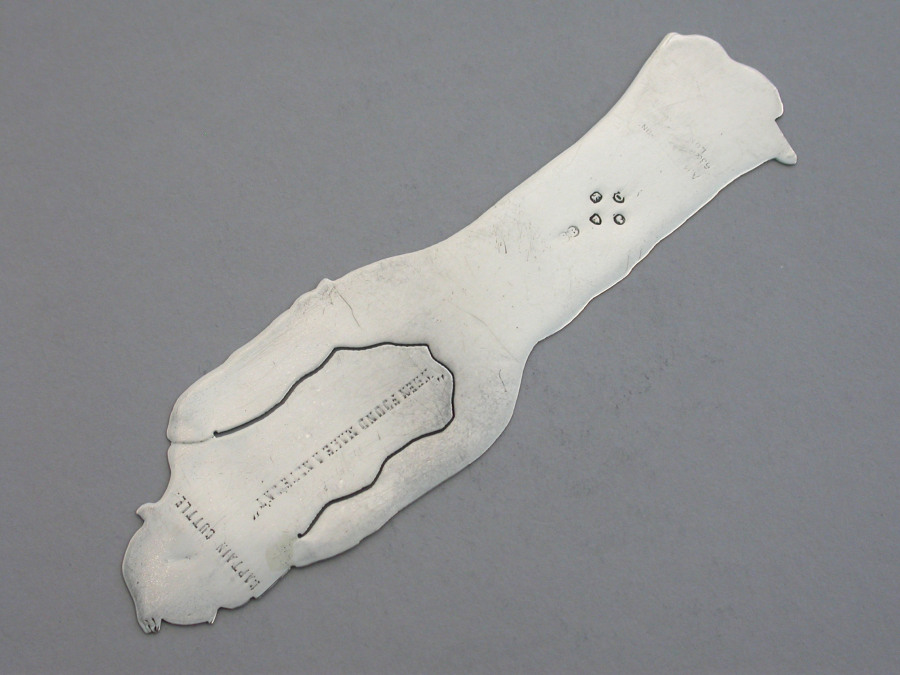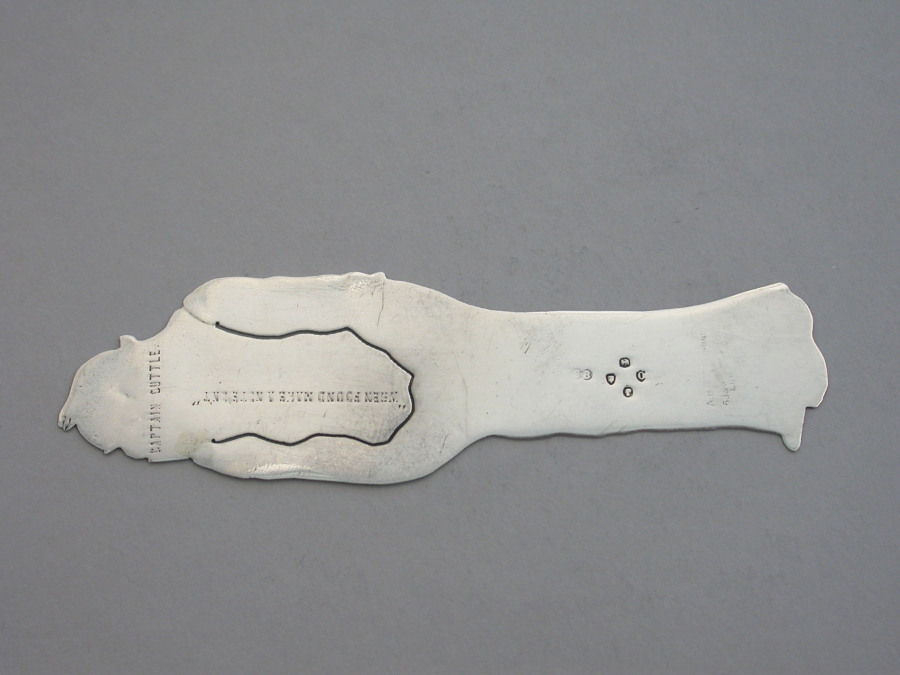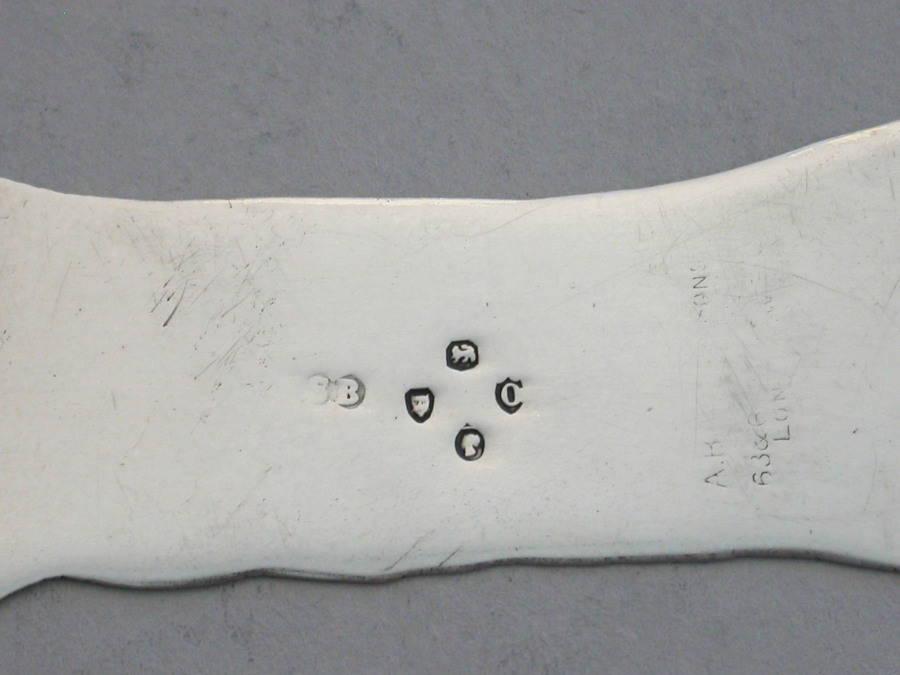 A rare Victorian novelty silver figural Bookmark depicting the character of Captain Cuttle from Charles Dickens's novel 'Domby & Son', of flat cut-out form with engraved decoration depicting the Captain in his blue coat with a hook instead of his right hand. Engraved to the reverse with his famous quote - ""When Found Make a Note Of't"".

By Henry Stuart Brown, London 1889
Sold - £150.00
Condition
Two solder repairs, one to each shoulder. Over polished on the reverse.
Weight
11.00 Grams (0.35 troy ounces)
Literature
Dombey and Son is a novel by Charles Dickens, published in monthly parts from 1 October 1846 to 1 April 1848 and in one volume in 1848. Its full title is Dealings with the Firm of Dombey and Son: Wholesale, Retail and for Exportation. Dickens started writing the book in Lausanne, Switzerland, before returning to England, via Paris, to complete it.
Illustrations were provided by Hablot Knight Browne ('Phiz').
Captain Cuttle was a Seafaring friend of Sol Gills, whose shop he cares for when Sol goes in search of his lost nephew, Walter Gay. Quote: When found, make a note of.
Dickens describes Captain Cuttle as ""a gentleman in a wide suit of blue, with a hook instead of a hand attached to his right wrist; very bushy black eyebrows; and a thick stick in his left hand, covered all over (like his nose) with knobs. He wore a loose black silk handkerchief round his neck, and such a very large coarse shirt collar, that it looked like a small sail.