Victorian Novelty Silver Figural Bookmark Charles Dickens 'Mr Micawber'
HENRY STUART BROWN, London 1890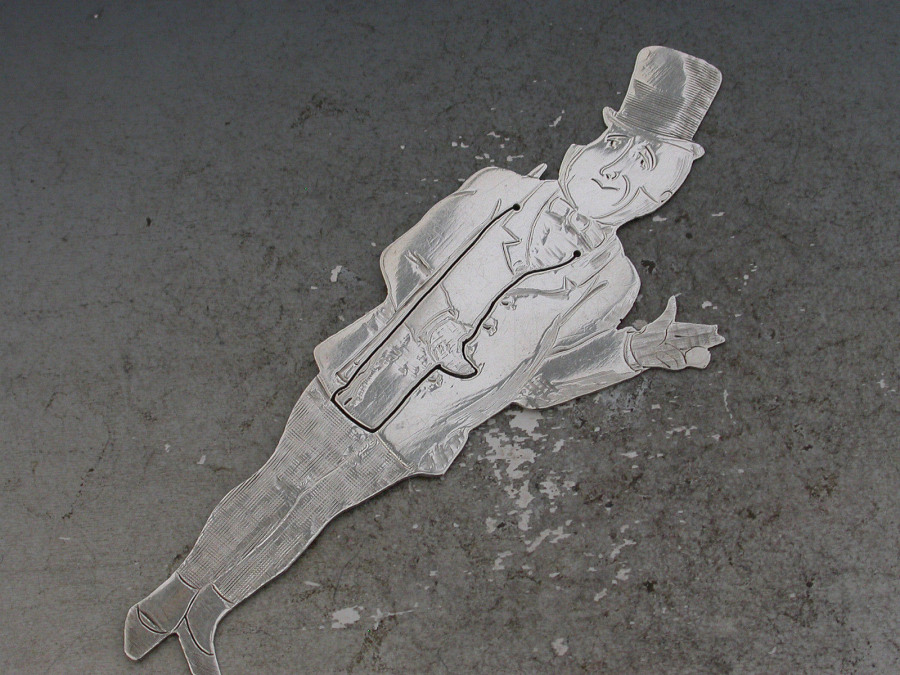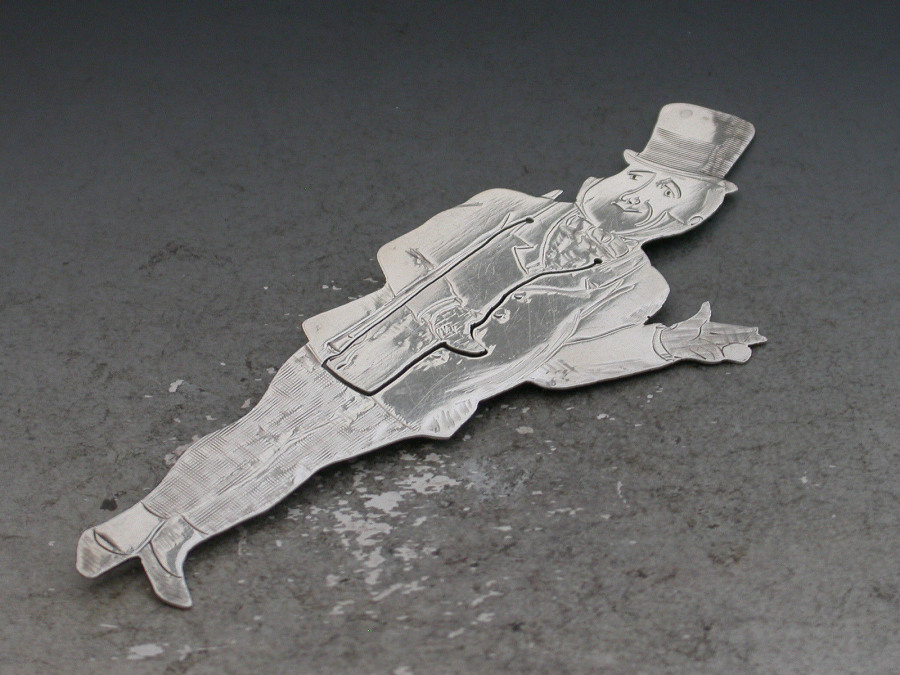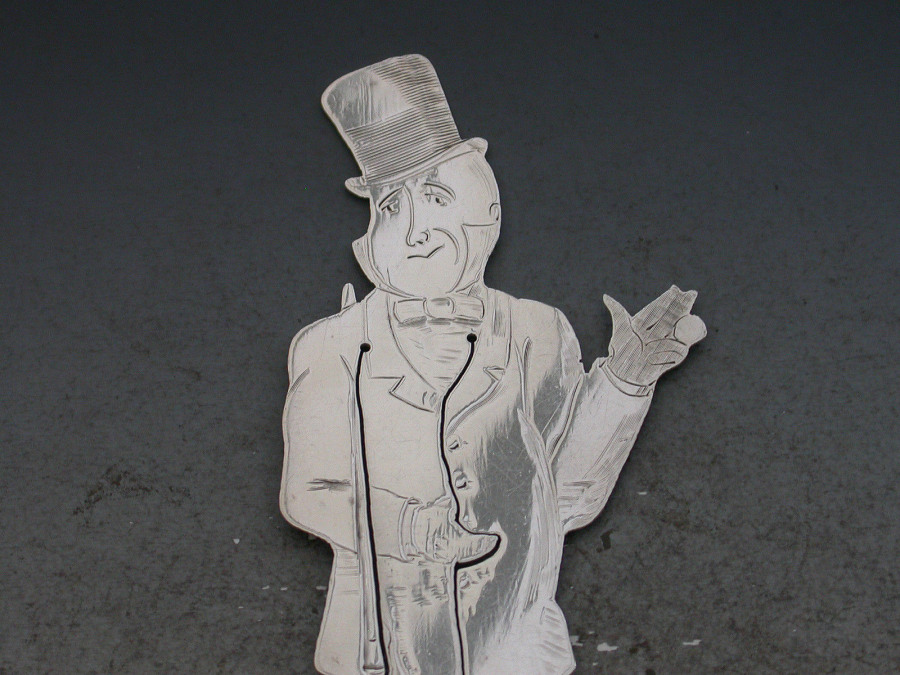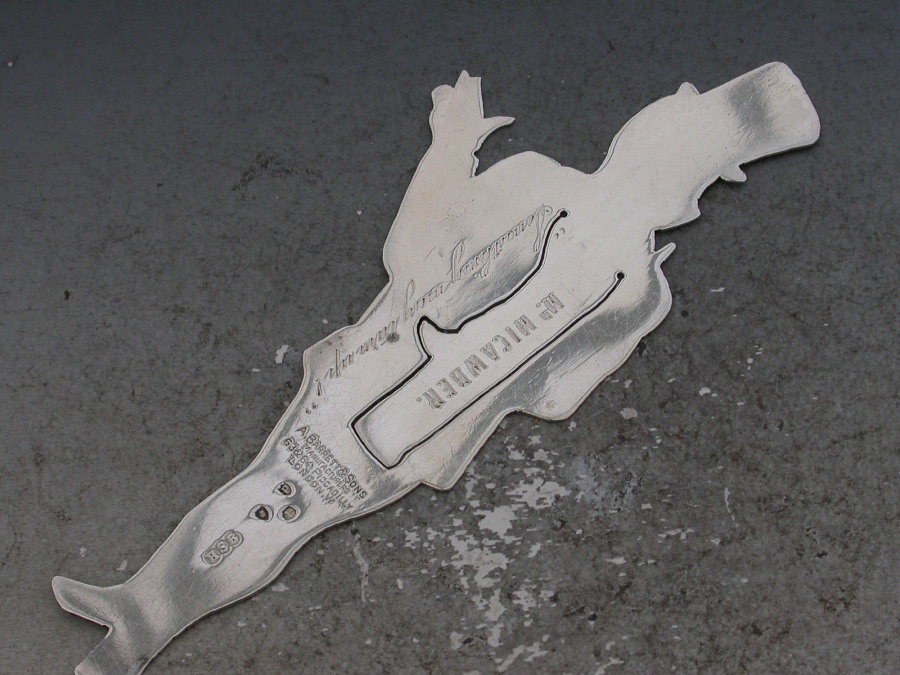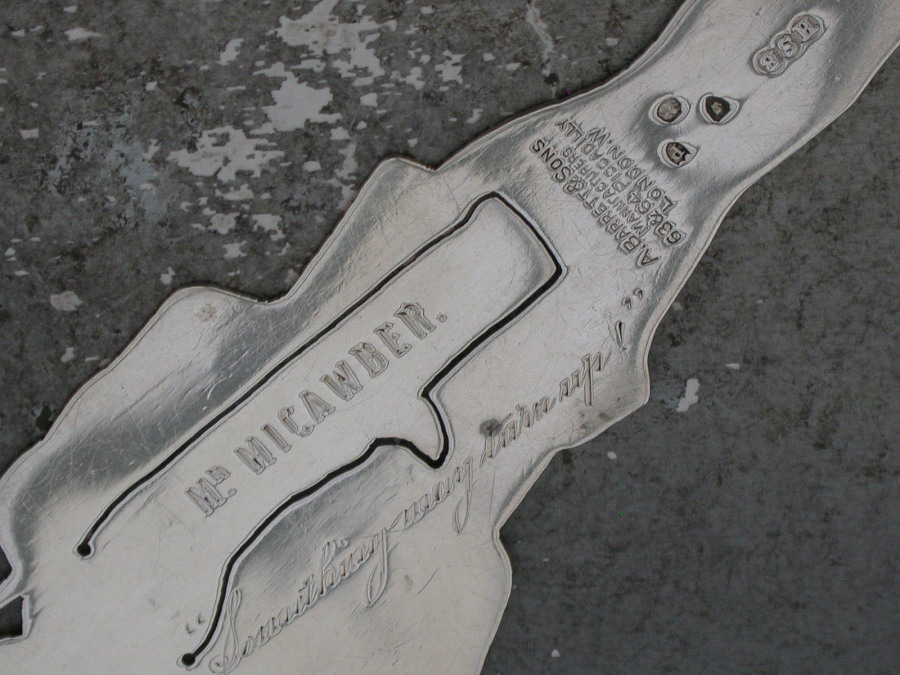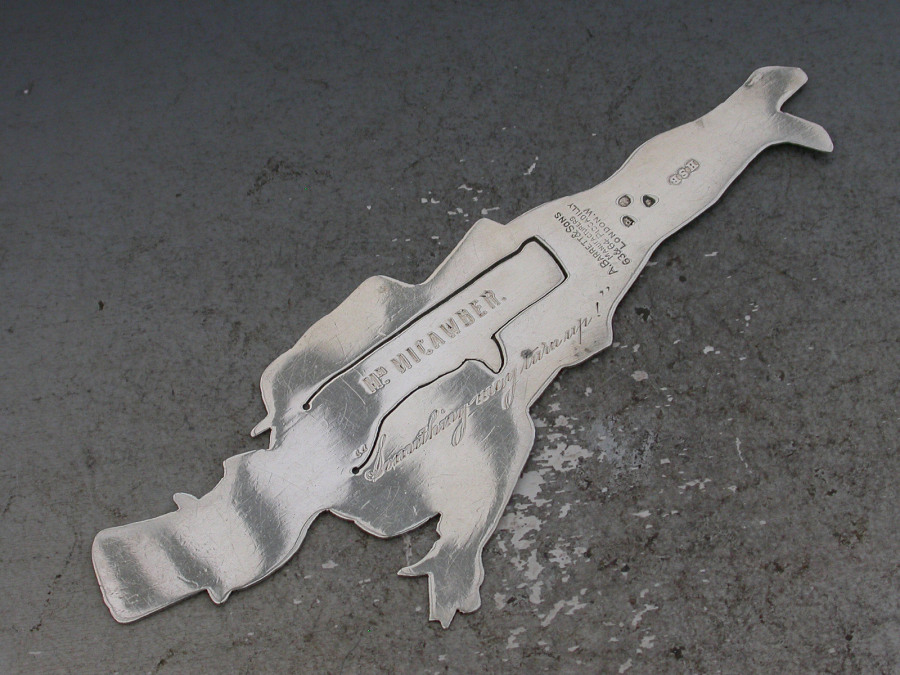 A rare Victorian novelty silver figural Bookmark depicting the character Mr Micawber from Charles Dickens's novel David Copperfield. Of flat cut-out form with engraved decoration depicting the character Wilkins Micawber wearing his top hat and bow tie with his cane under his arm and his monocle in his left hand. Engraved to the reverse with his famous quote - ""Something may turn up!"".

By Henry Stuart Brown, London, 1890. Retailed by A Barrett & Sons, of Piccadilly, London.
Sold - £650.00
Condition
In good condition with no damage or repair
Weight
10.00 Grams (0.32 troy ounces)
Literature
Wilkins Micawber is a fictional character from Charles Dickens's 1850 novel, David Copperfield. He was modelled on Dickens's father, John Dickens, who like Micawber was incarcerated in debtors' prison (the King's Bench Prison) after failing to meet his creditors' demands.
Micawber is known for asserting his faith that ""something will turn up"". His name has become synonymous with someone who lives in hopeful expectation. This has formed the basis for the Micawber Principle, based upon his observation:
""Annual income twenty pounds, annual expenditure nineteen pounds nineteen and six, result happiness. Annual income twenty pounds, annual expenditure twenty pounds nought and six, result misery.""