Victorian Novelty Silver Figural Terrier Dog Table Lighter
James Barclay Hennell, London 1881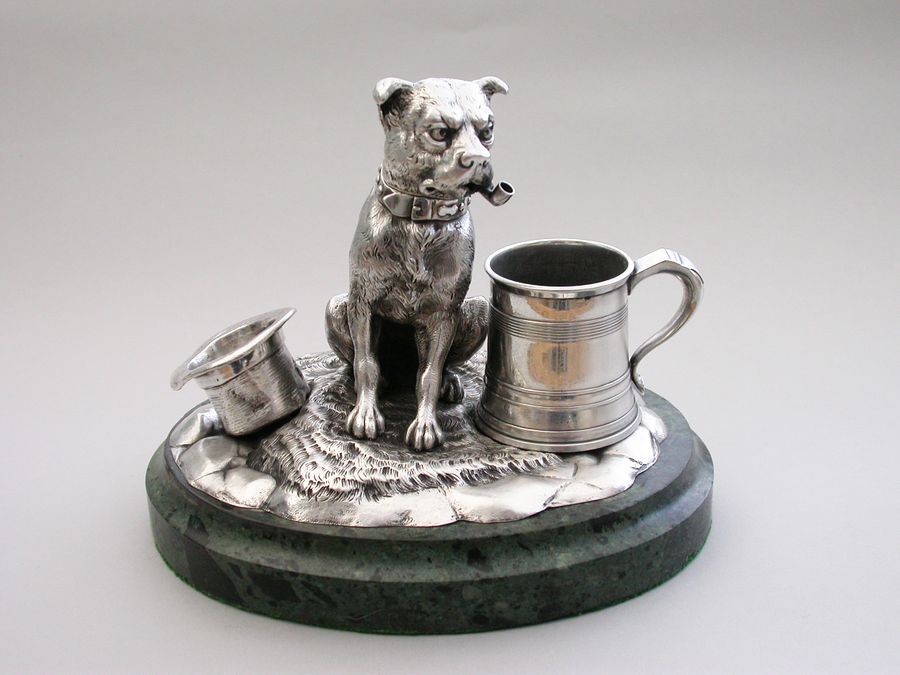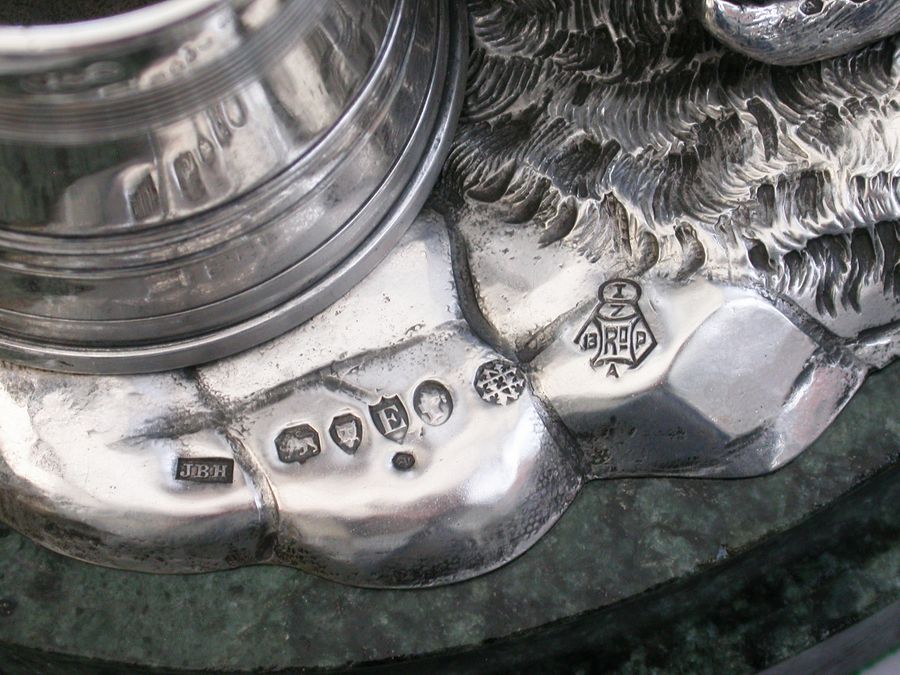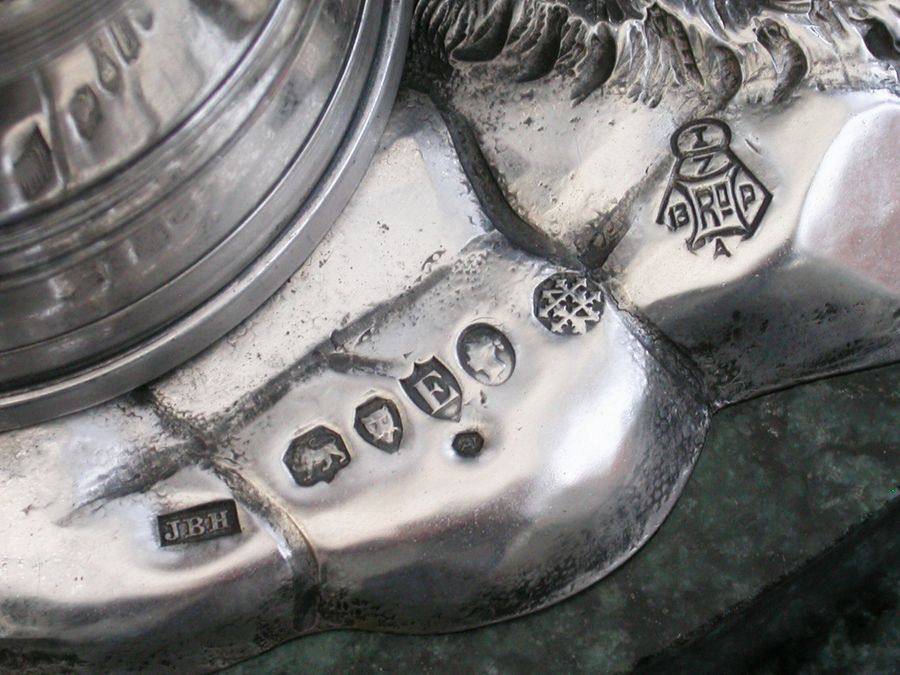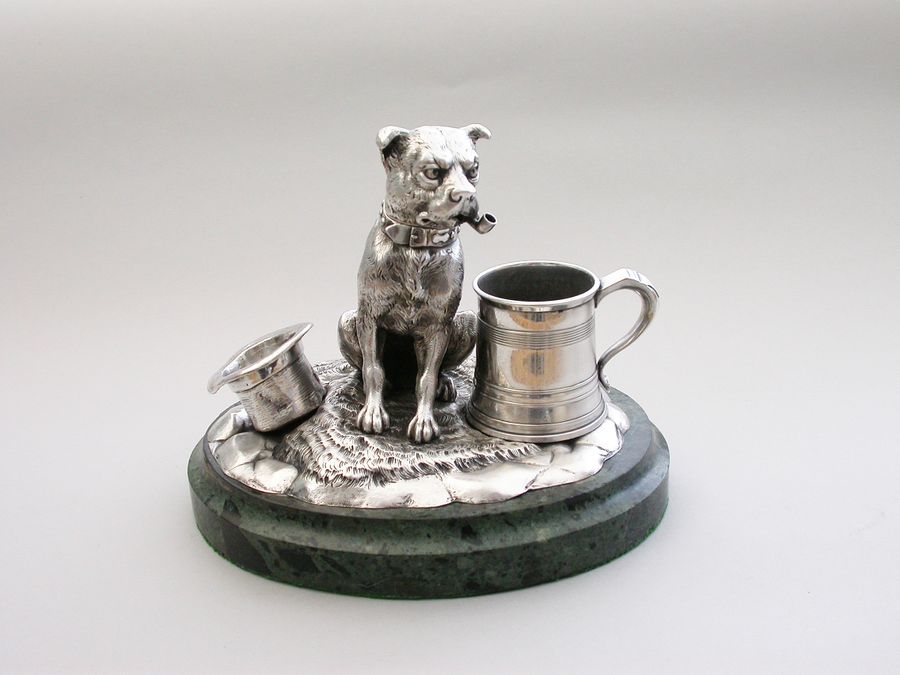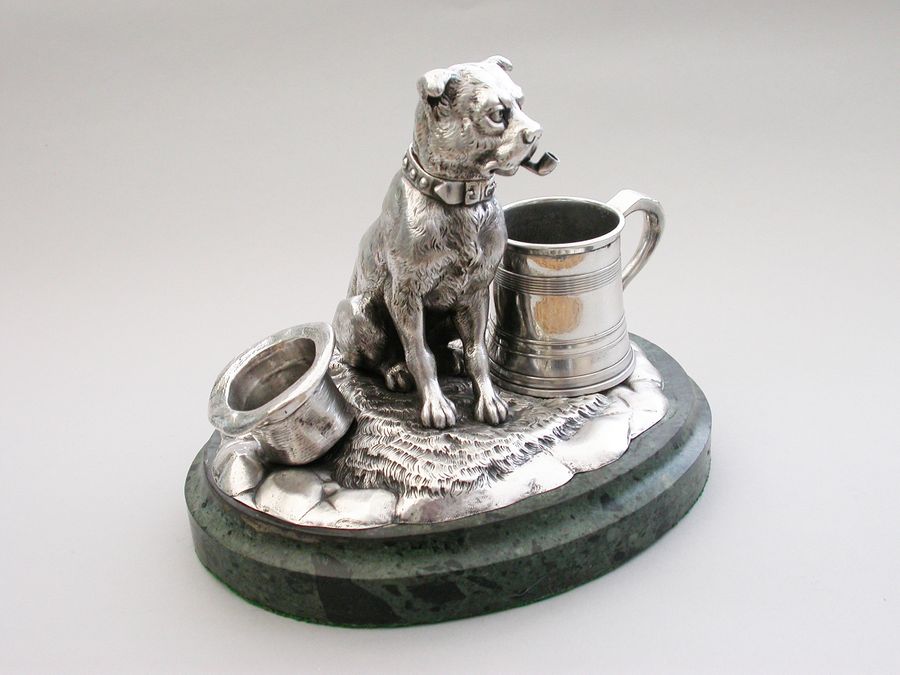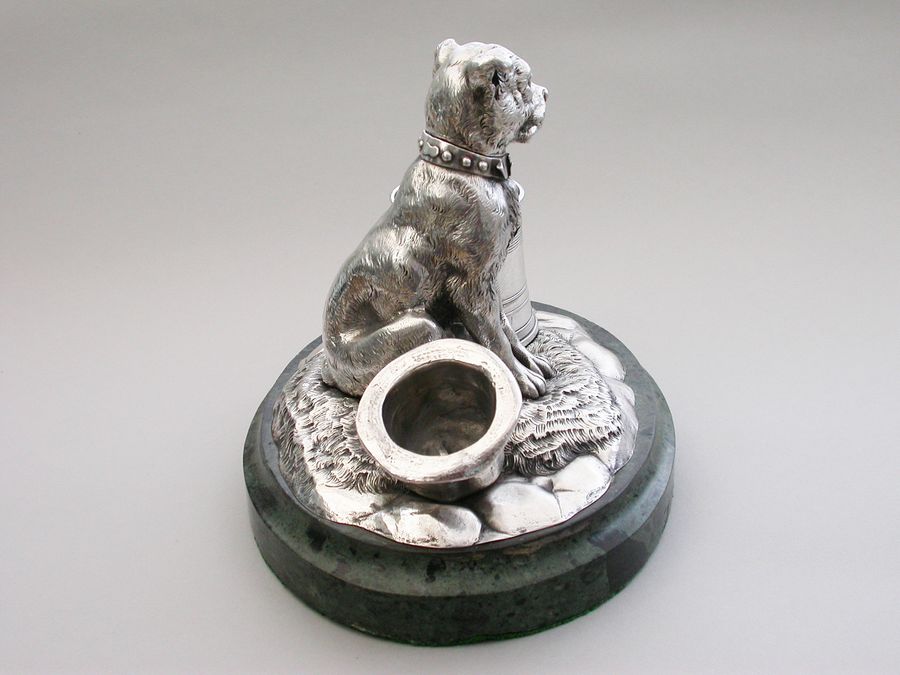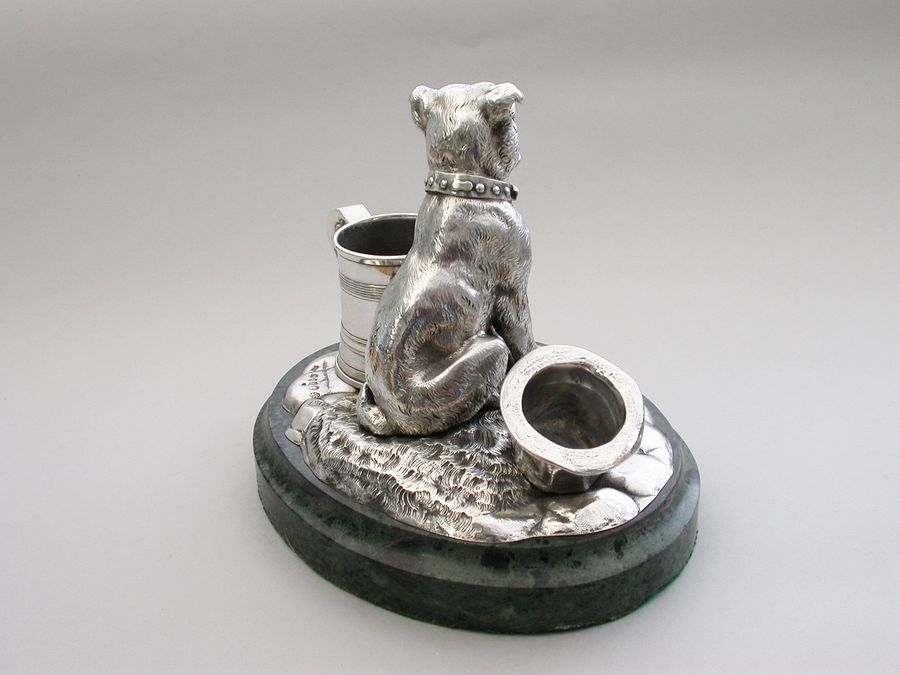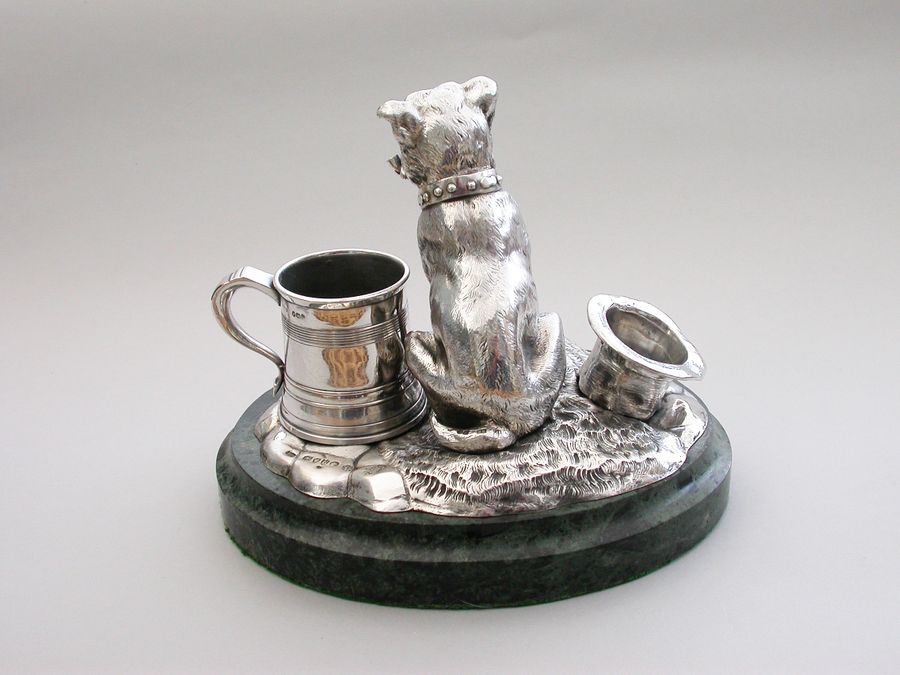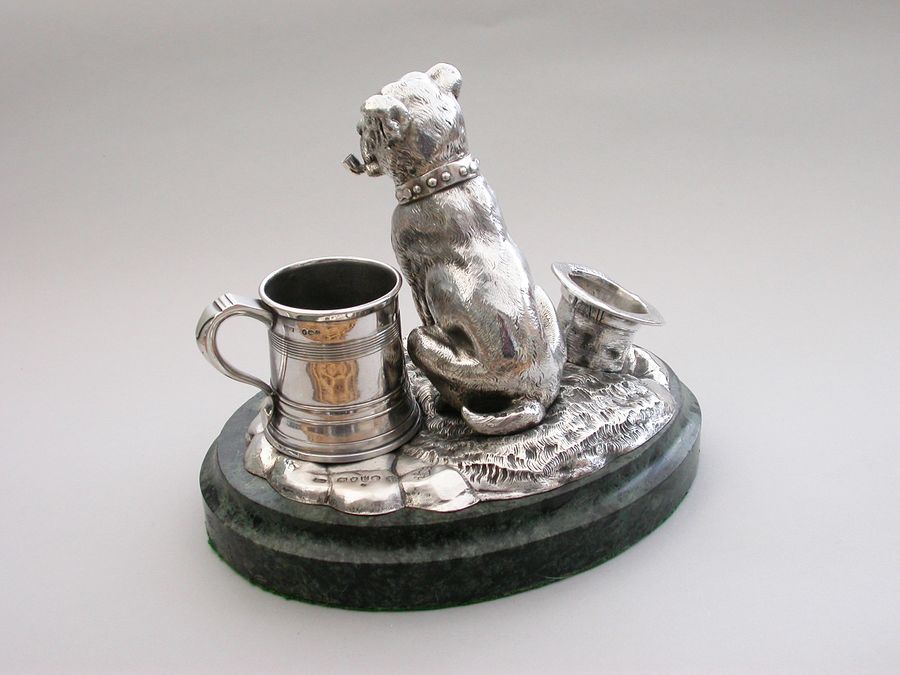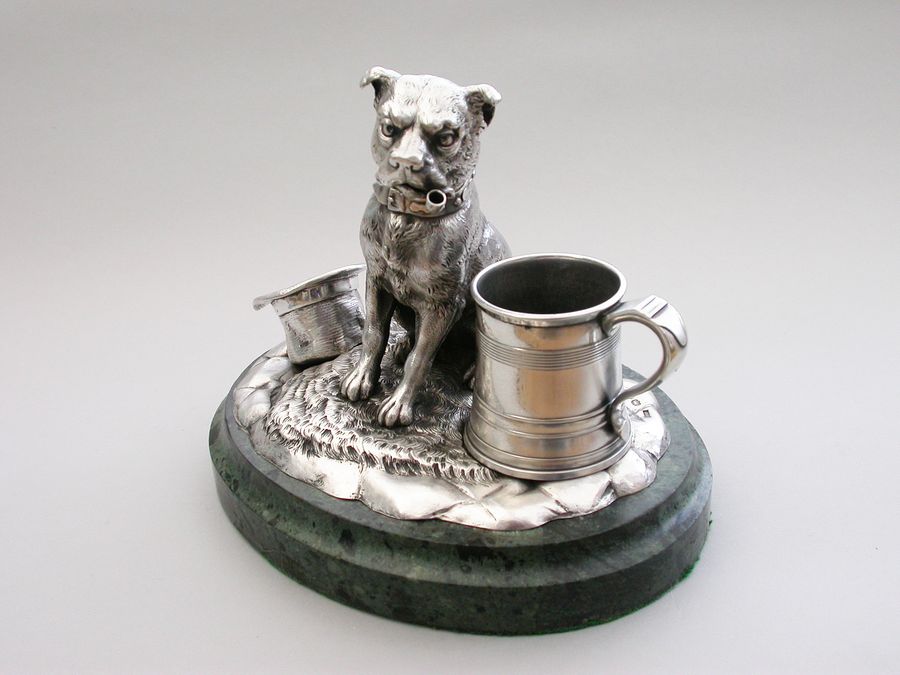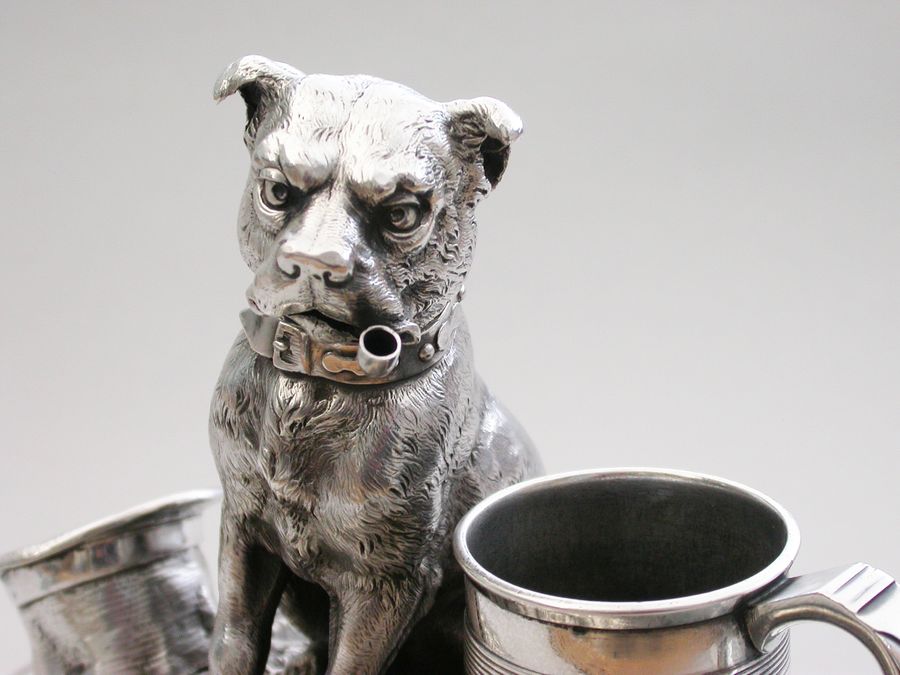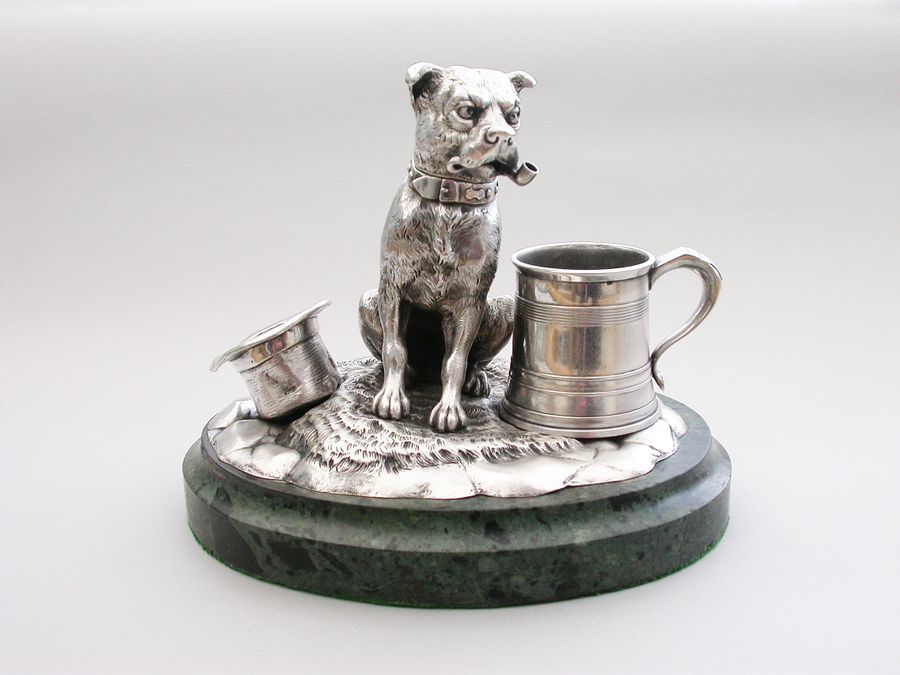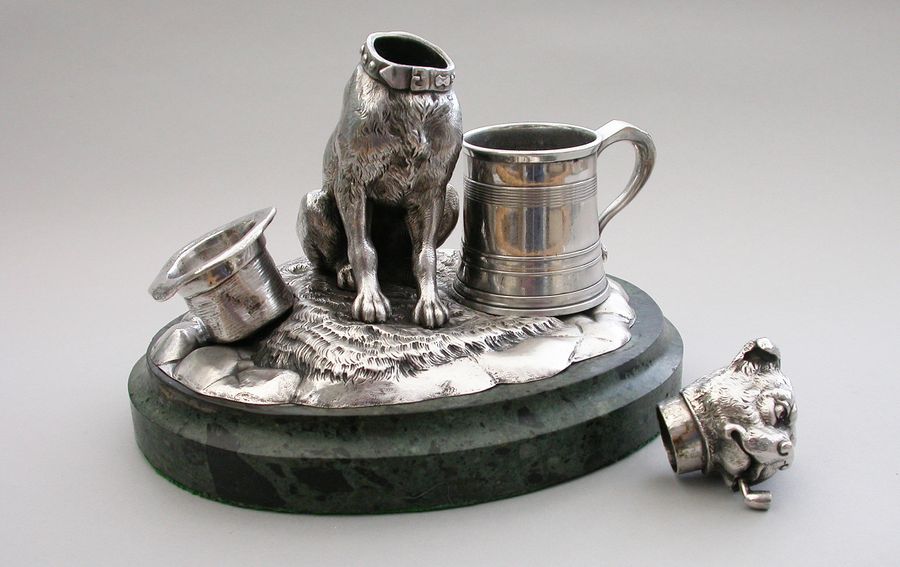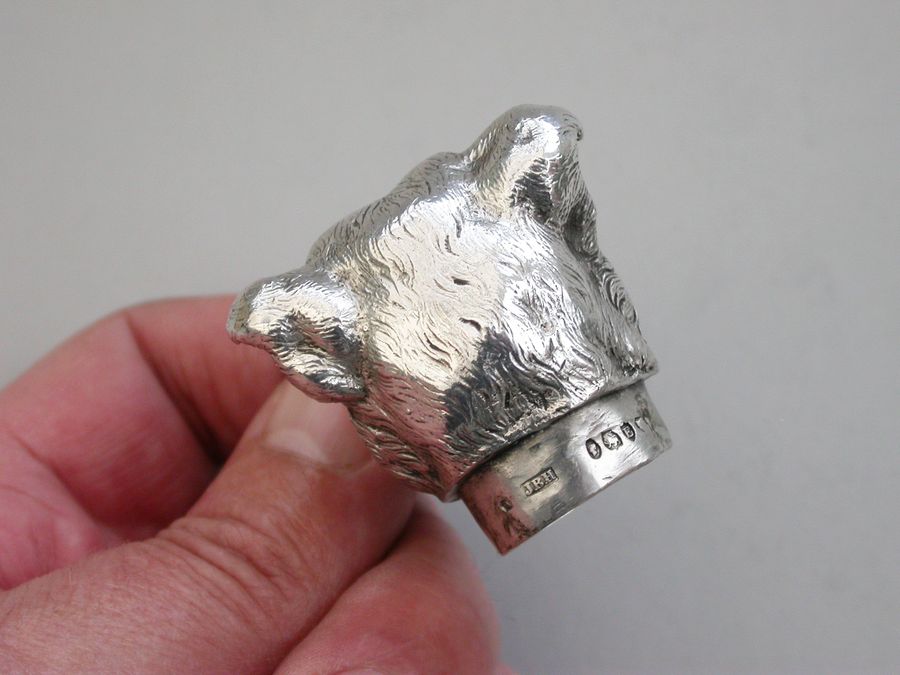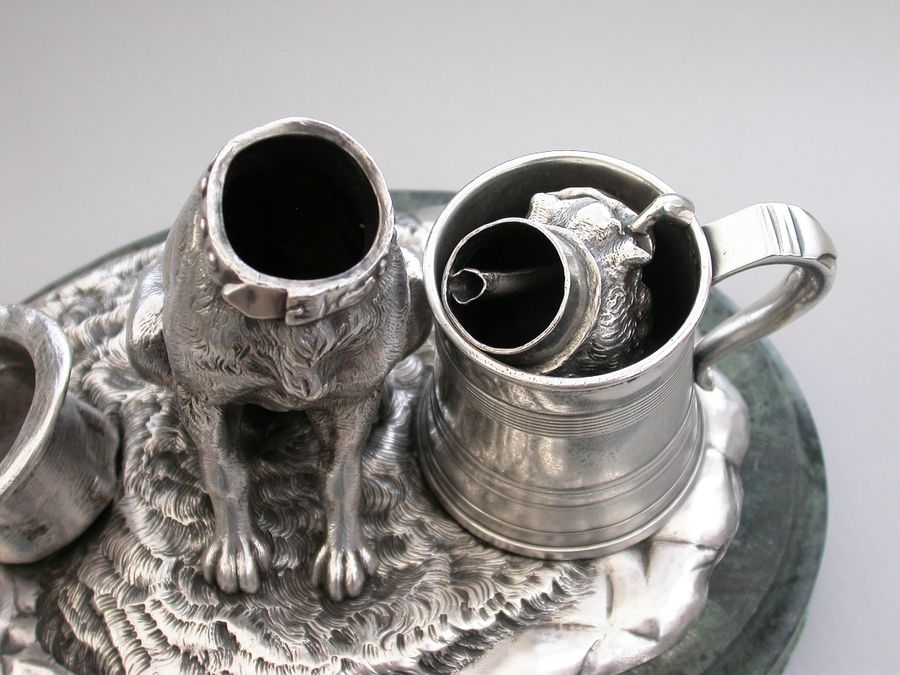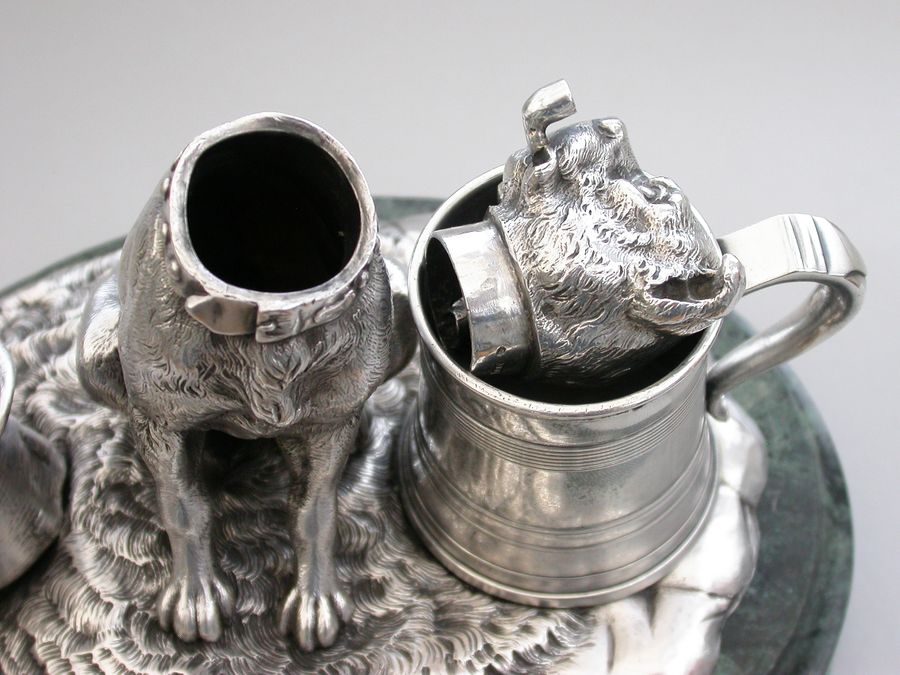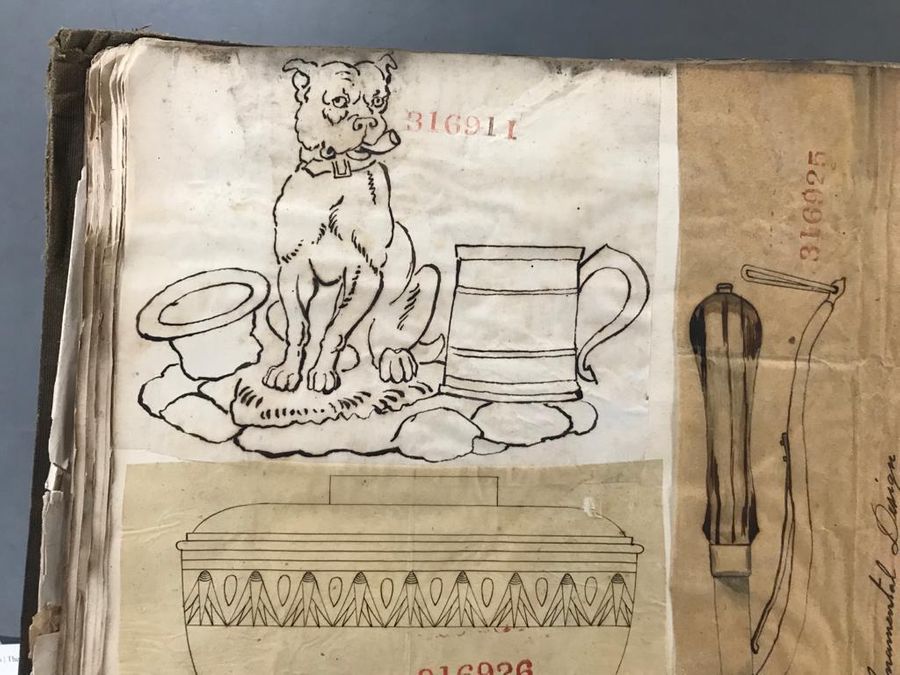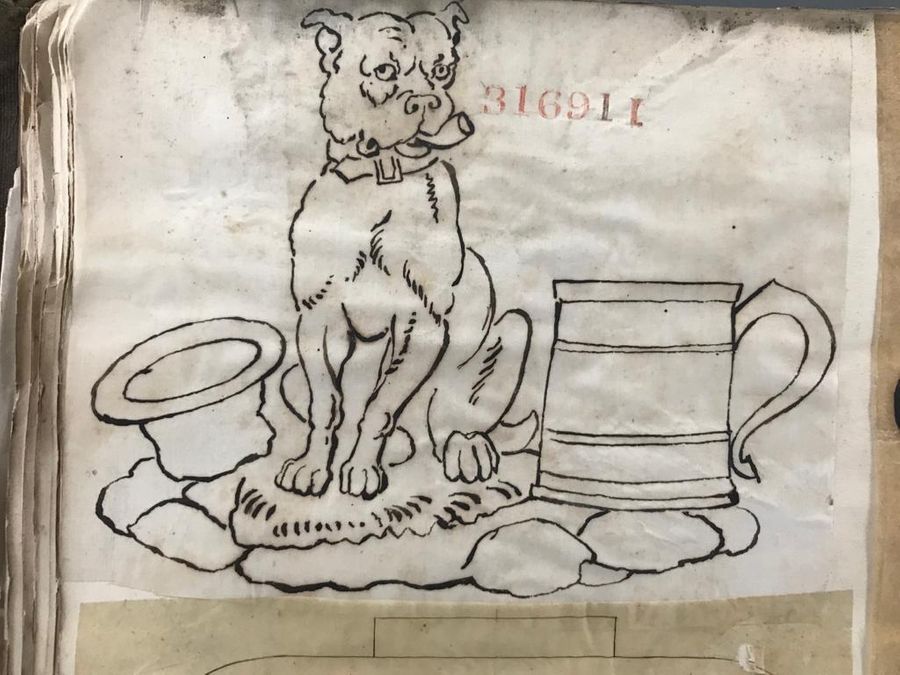 A Victorian novelty silver figural Table Lighter, modelled as a seated terrier with large studded collar below his detachable head, clutching a pipe in his mouth, flanked by a Georgian style mug and a battered top hat, all on a naturalistic mound, P.O.D.R. lozenge for 7 December 1877, also a barbed 'H' mark probably for the retailer Hancocks & Co. Green and black granite base. The Tankard for wooden spills and the battered top hat for vestas.

By James Barclay Hennell, London, 1881. (See original Design Registration).

The manufacturing silversmiths Robert Hennell & Sons produced a wide range of naturalistic and figural novelty wares, many retailed by Hancocks & Co. From the 1860s the quality of the modelling becomes noteworthy, under the auspices of James Barclay Hennell, who may well have modelled items himself. Dogs with pipes in their mouths are a familiar theme in Victorian art; examples can be found in Staffordshire pottery. The inspiration for such figures probably stems from paintings by Sir Henry Edwin Landseer such as 'A Quiet Pipe', used in Pear's Soap advertising and 'Low Life', where a similar Bull Terrier in large collar is depicted sitting beside a pewter mug.
Sold - P.O.A.
Condition
In good condition with no damage or repair