Victorian Novelty Silver Parasol Propelling Pencil
Leuchars, London c1890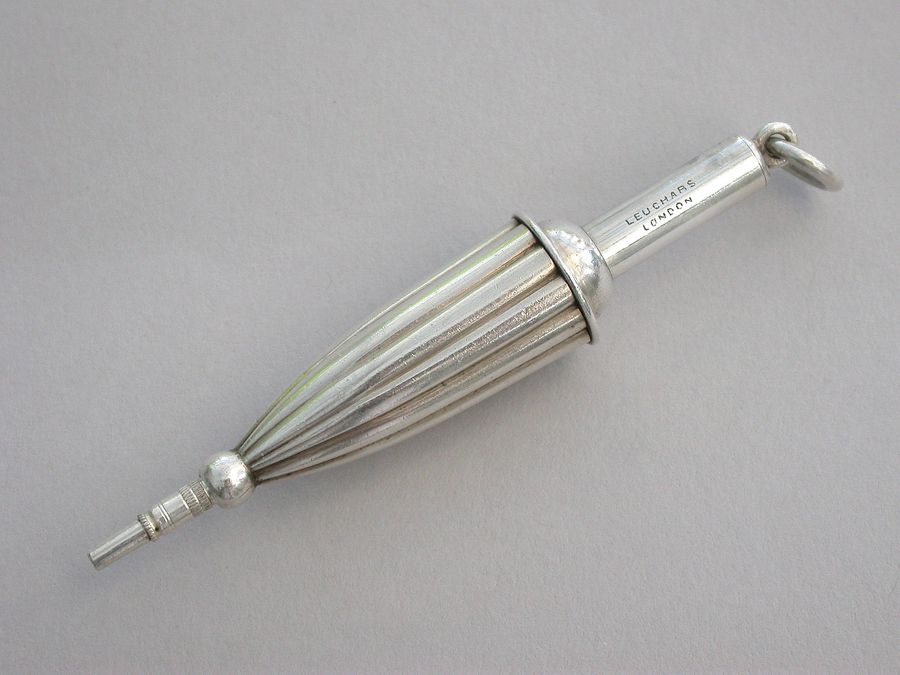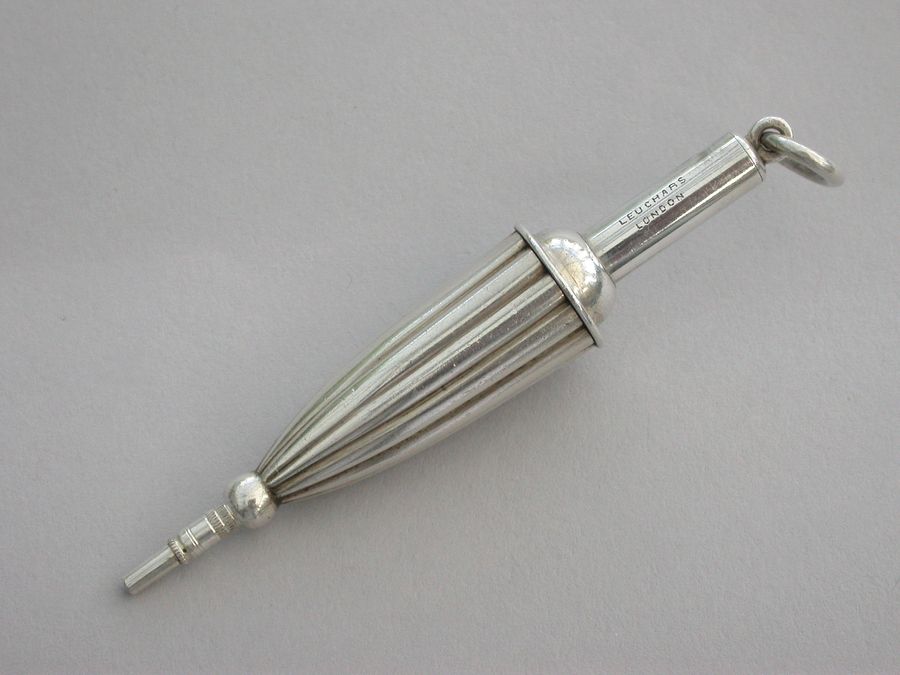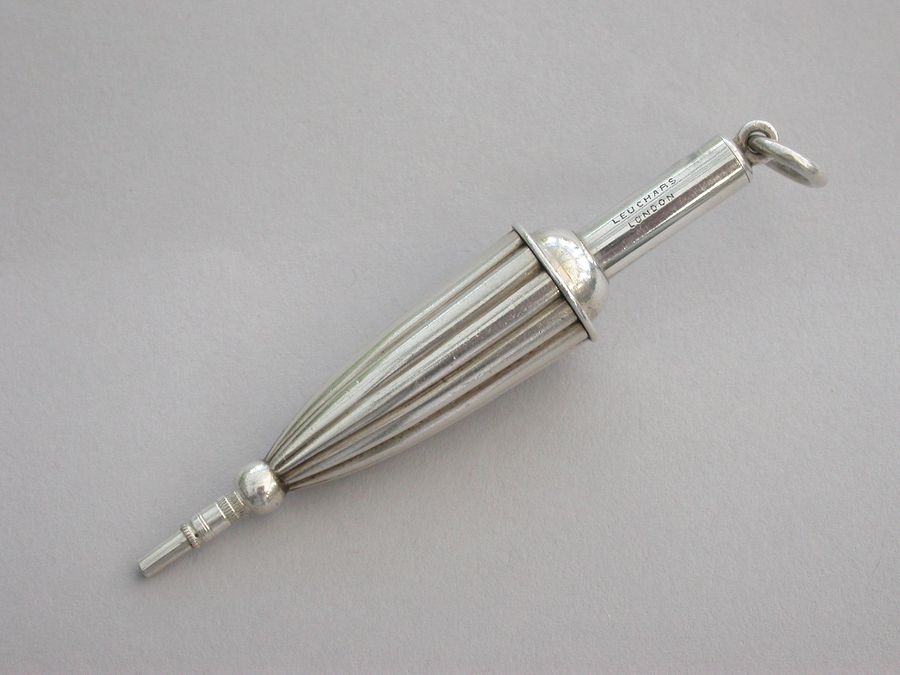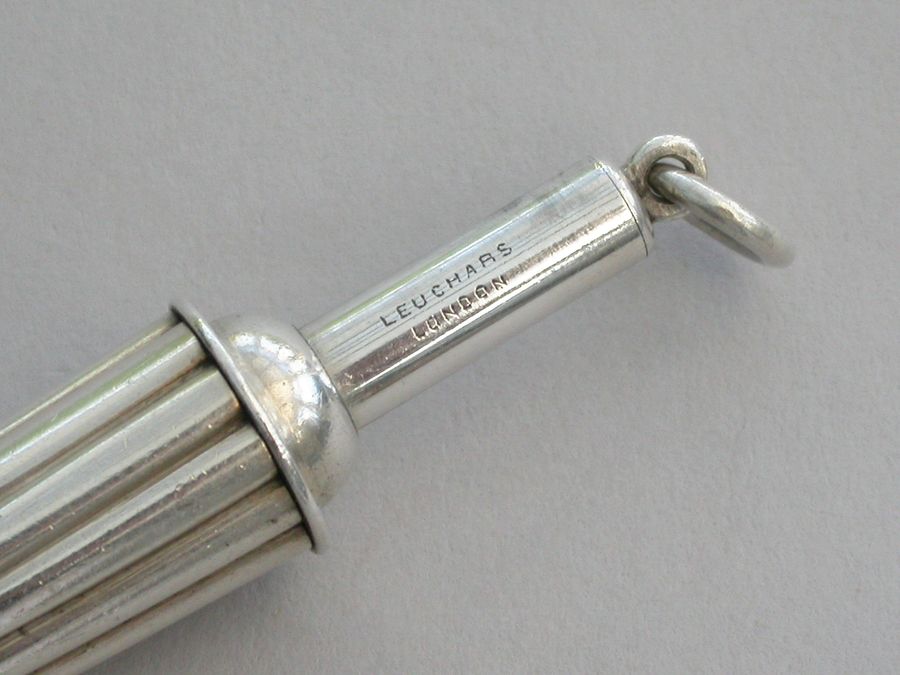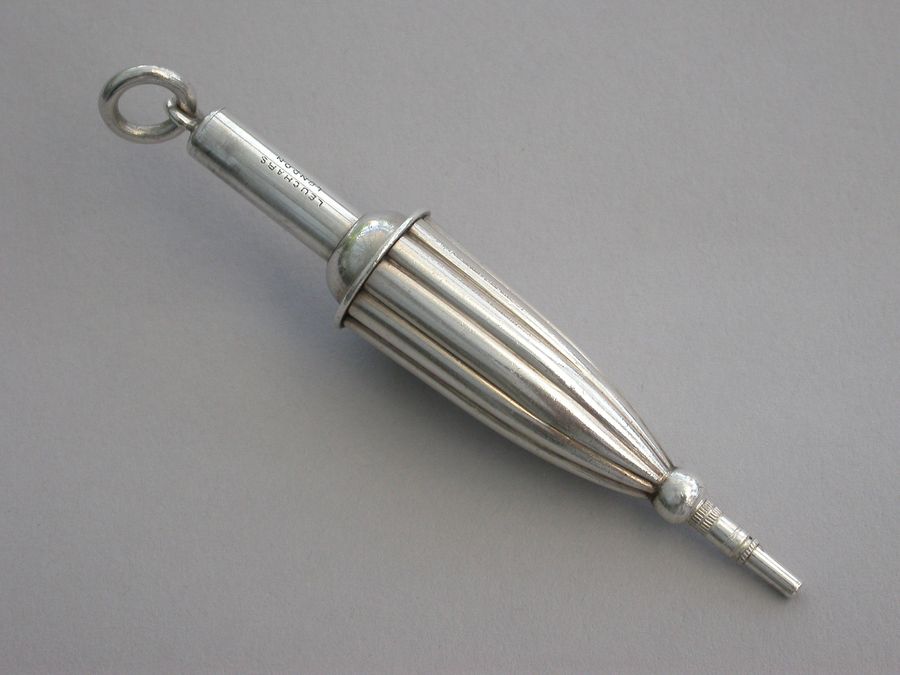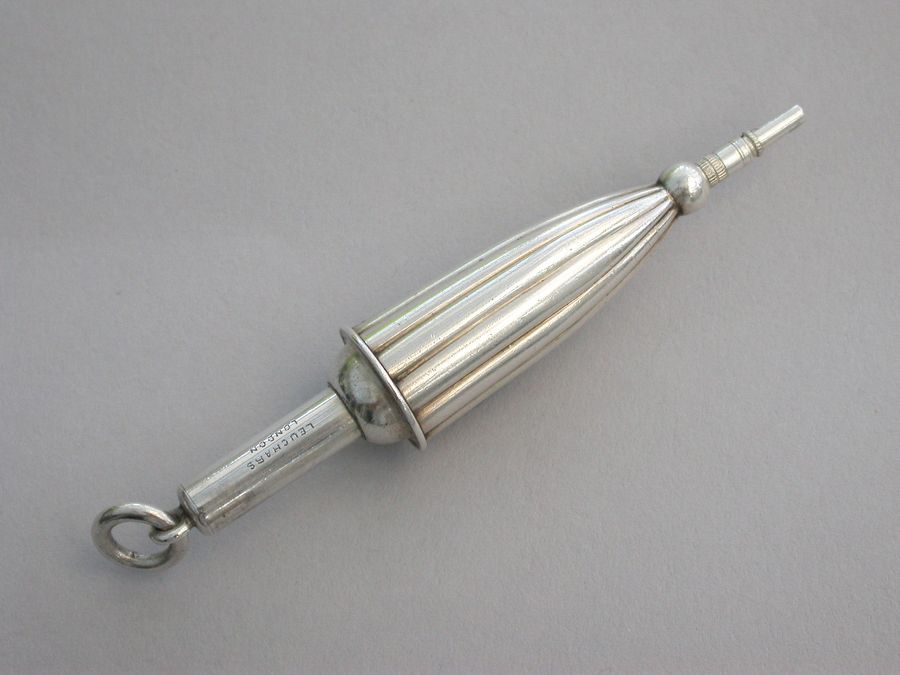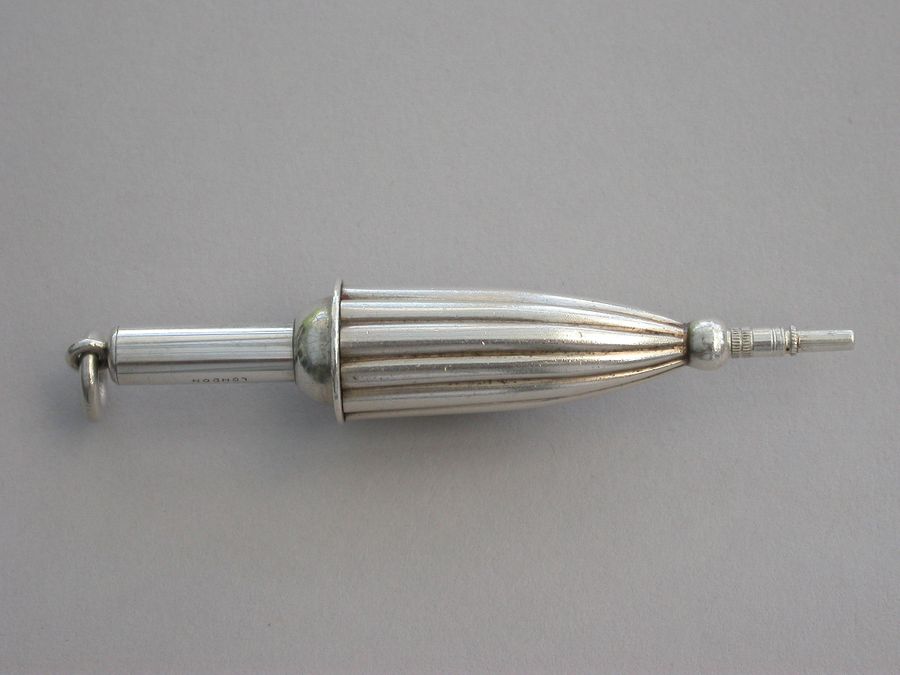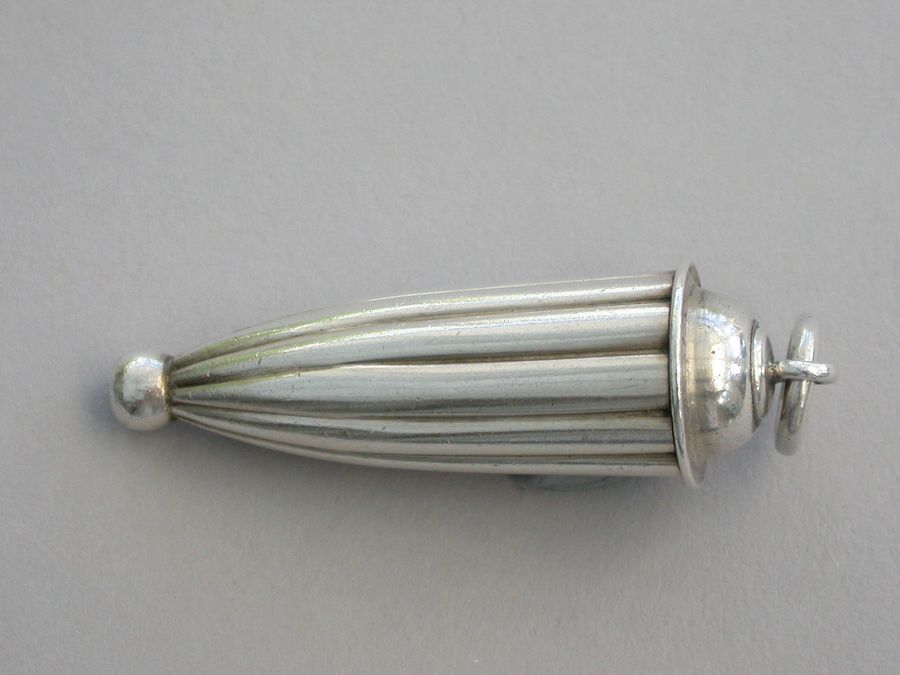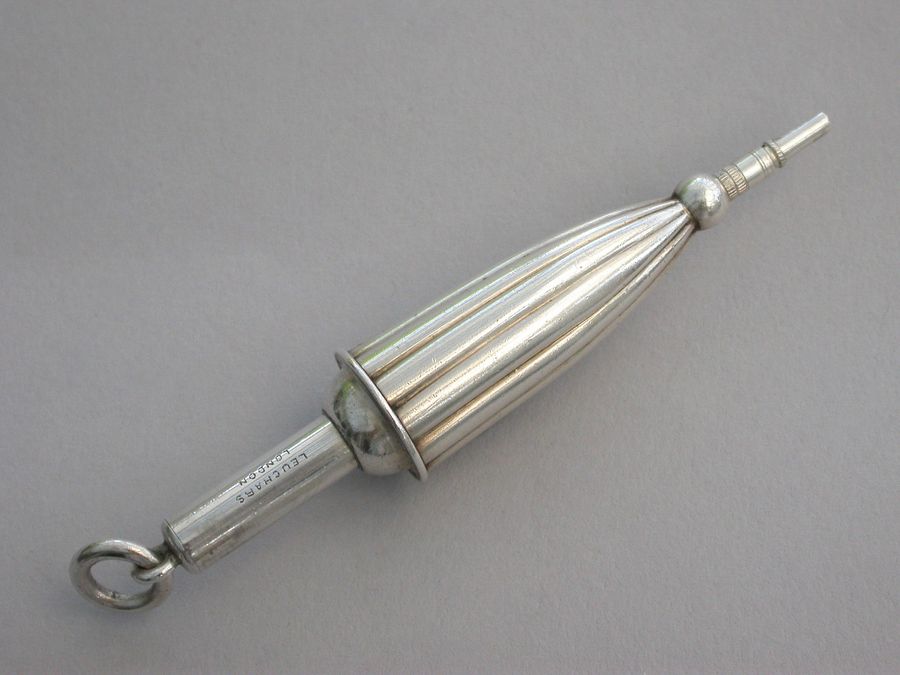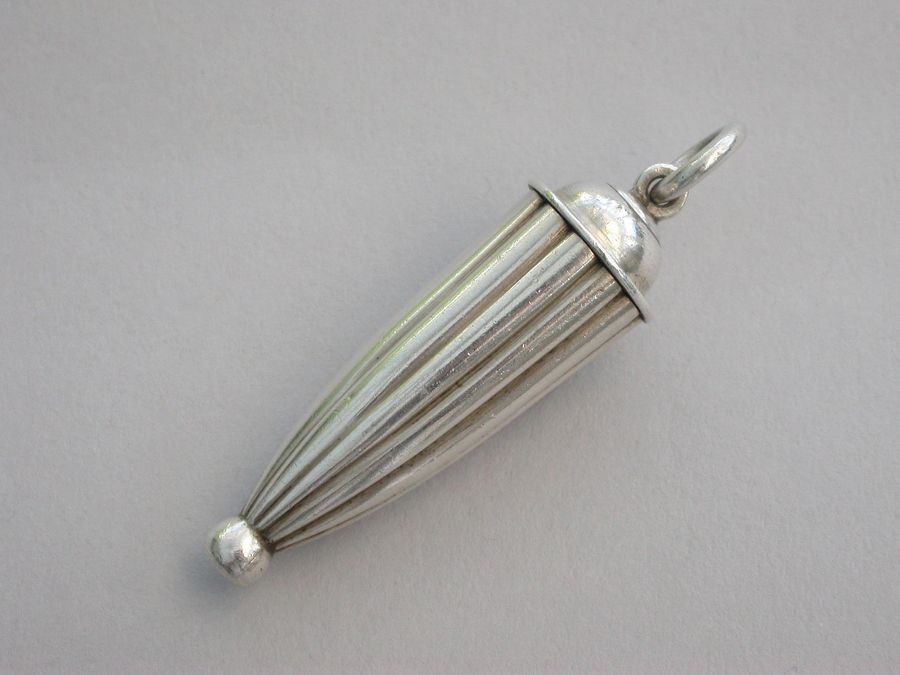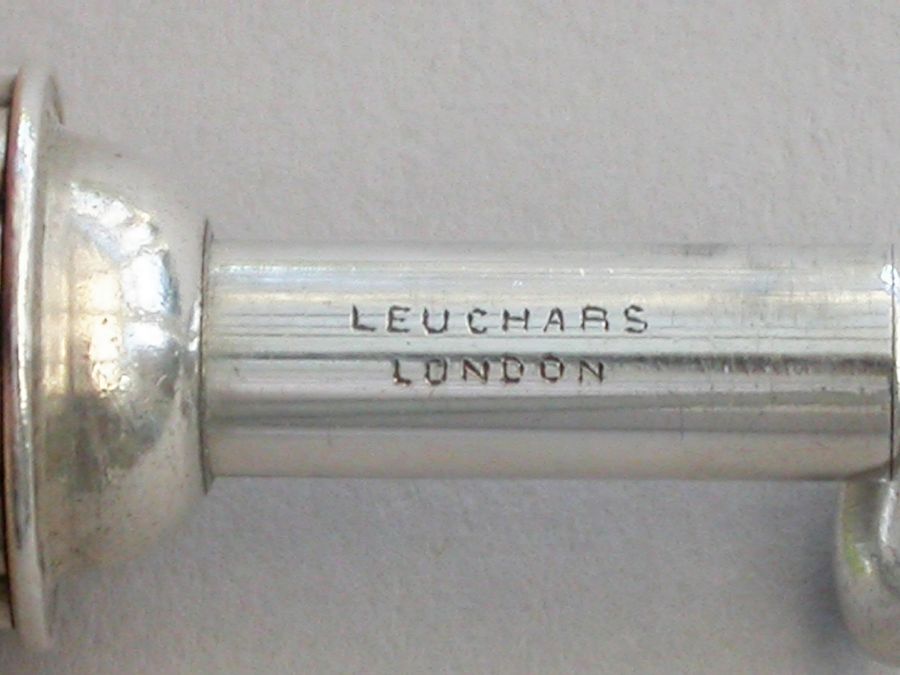 A rare Victorian novelty silver telescopic Propelling Pencil made in the form of a Parasol, with attached suspension ring.

Probably made by Sampson Mordan & Co, c1890

Stamped with the retailers mark of Leuchars of London

Open 74 mm
Closed 45 mm

Parasols, the most romantic accessories under the sun:-

Though the difference between a parasol and an umbrella may seem confusing today, it was absolutely clear and unquestionable to Victorian society. A woman who carried an umbrella was admitting publicly that she could not afford to own or hire a carriage for transportation when it was raining. But a woman with a parasol was most assuredly a LADY, she carried it in fair weather not in foul; and if she happened to be riding in a carriage, she made sure her driver pulled down its convertible top, so that her parasol was conspicuously exposed, clearly indicating her dress and position to everyone she passed.

Perhaps the chief reason for the popularity of the parasol was the Victorian admiration for a fair complexion. It was more than a sign of beauty, it proved to the world that a woman was a lady, who didn't have to work outdoors like "common" females did. Bonnets helped protect delicate skin, but after the 1860's smaller hats were fashionable and bonnets were shunned as dowdy accessories for matrons and elderly ladies. Something else was needed to save a pretty face from the rays of the sun -- and that something was the parasol.

Although, for the times, parasols were far from cheap, nonetheless, a truly fashionable lady carried a different one for each outfit. Because they were so precious and so expensive, parasols became one of the most popular gifts for a lover to give his sweetheart. Like jewelry, they were not a proper present from a young man unless his intentions were serious, and would not be accepted by a lady unless she intended to accept the giver, as well.
Sold - £650.00
Condition
In good condition with no damage or repair and in full working order
Weight
15.00 Grams (0.48 troy ounces)