Victorian Novelty Silver Spring Loaded Percussion Pistol Propelling Pencil
Sampson Mordan, London c1840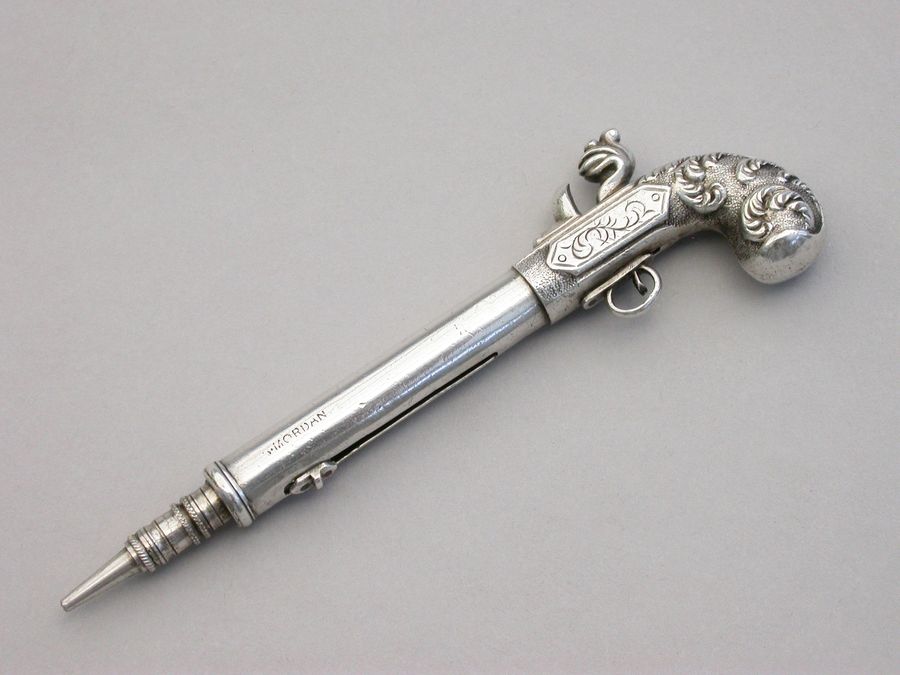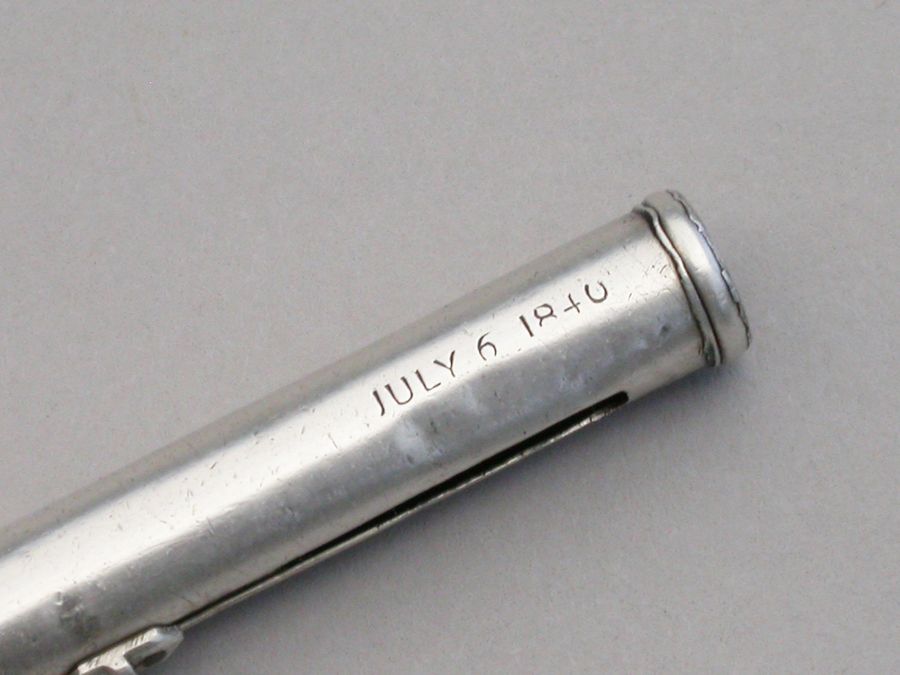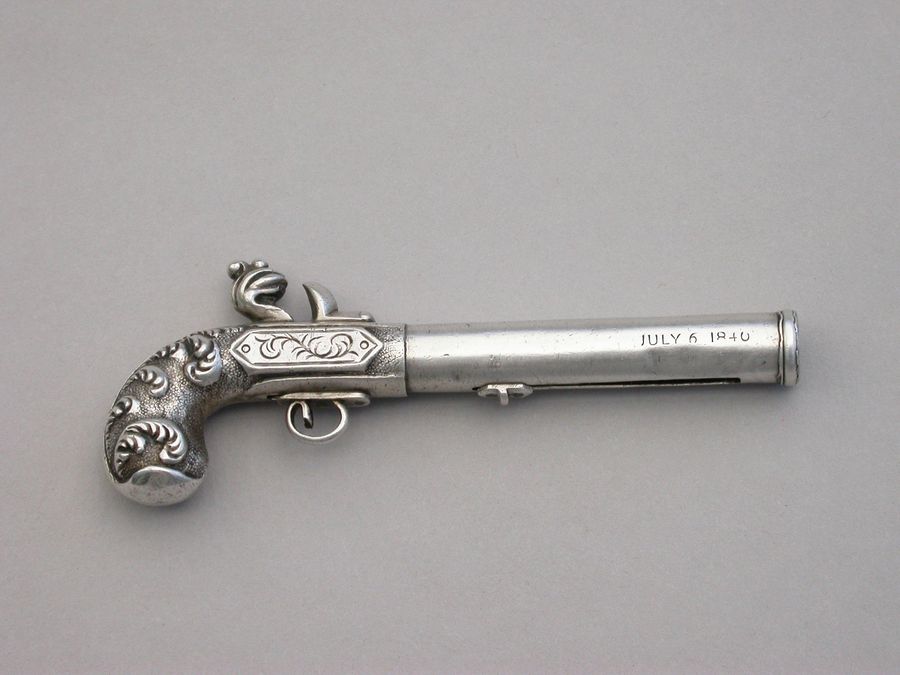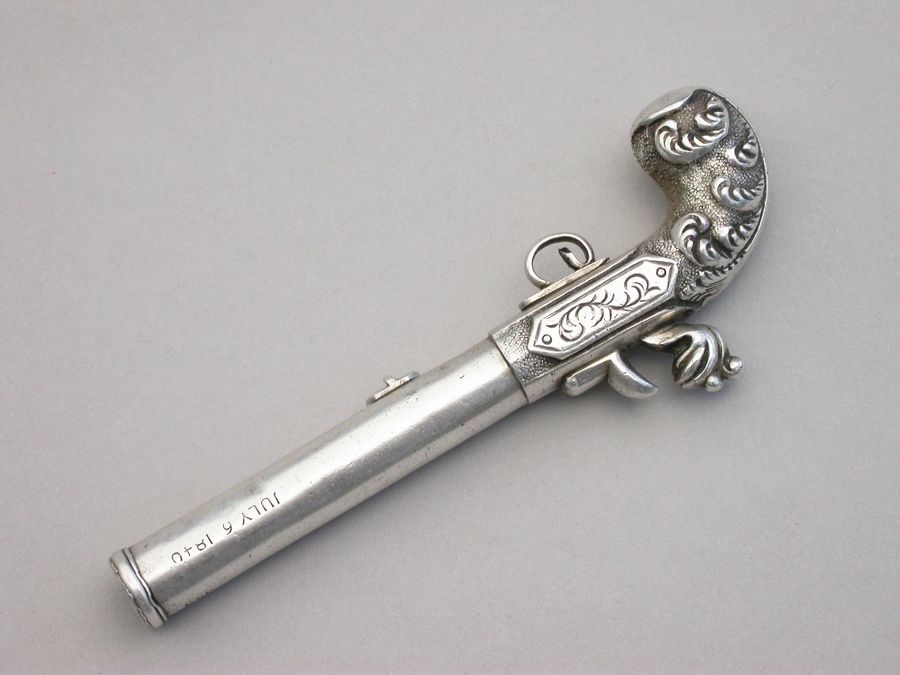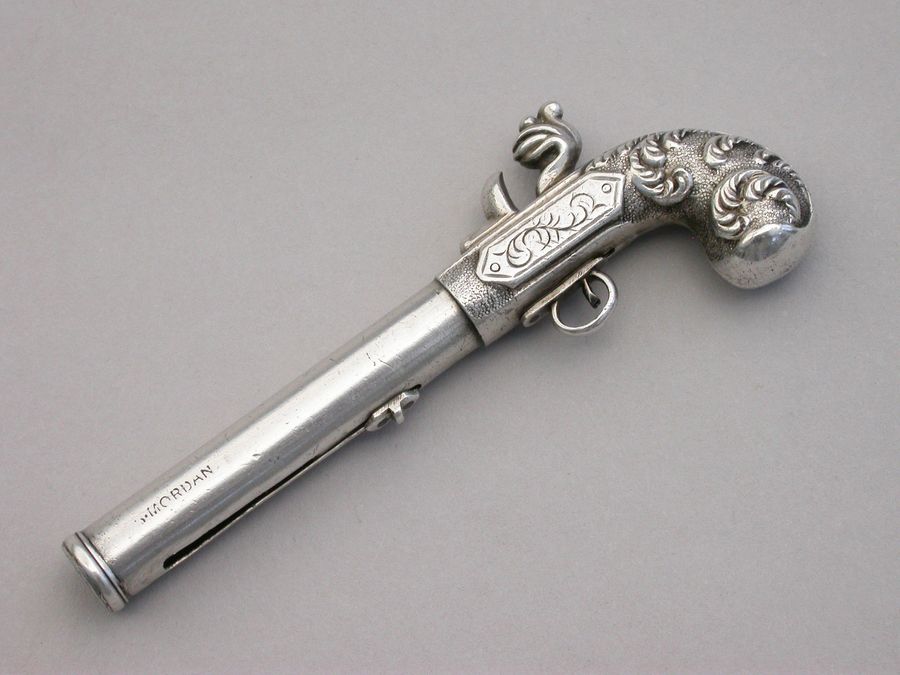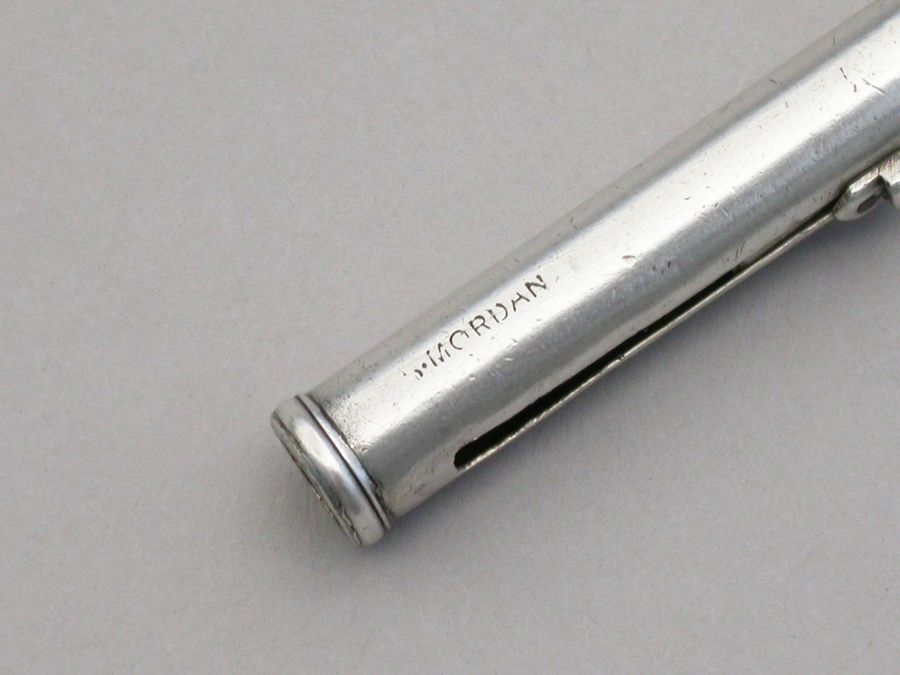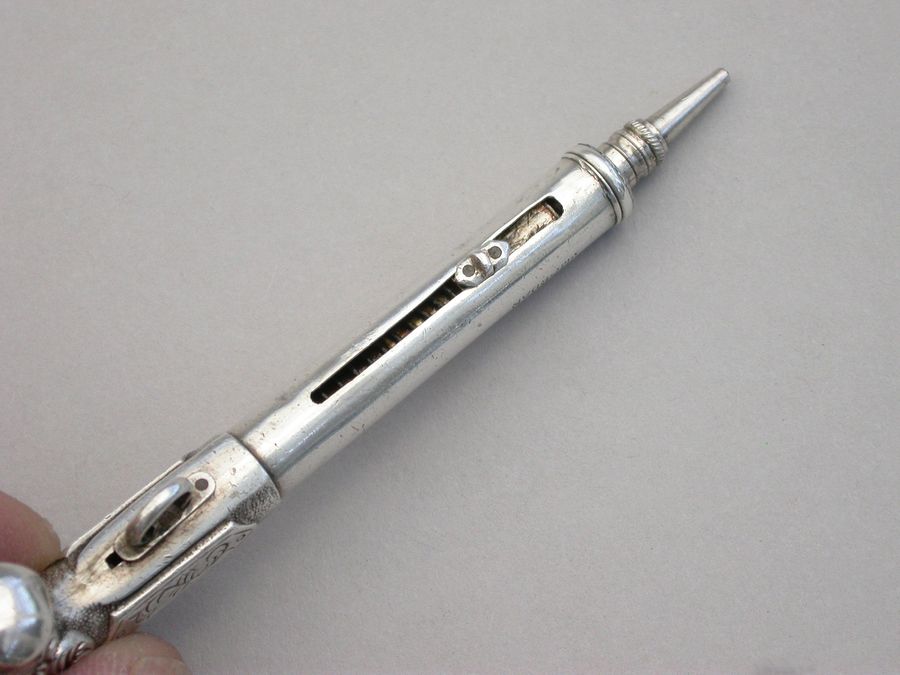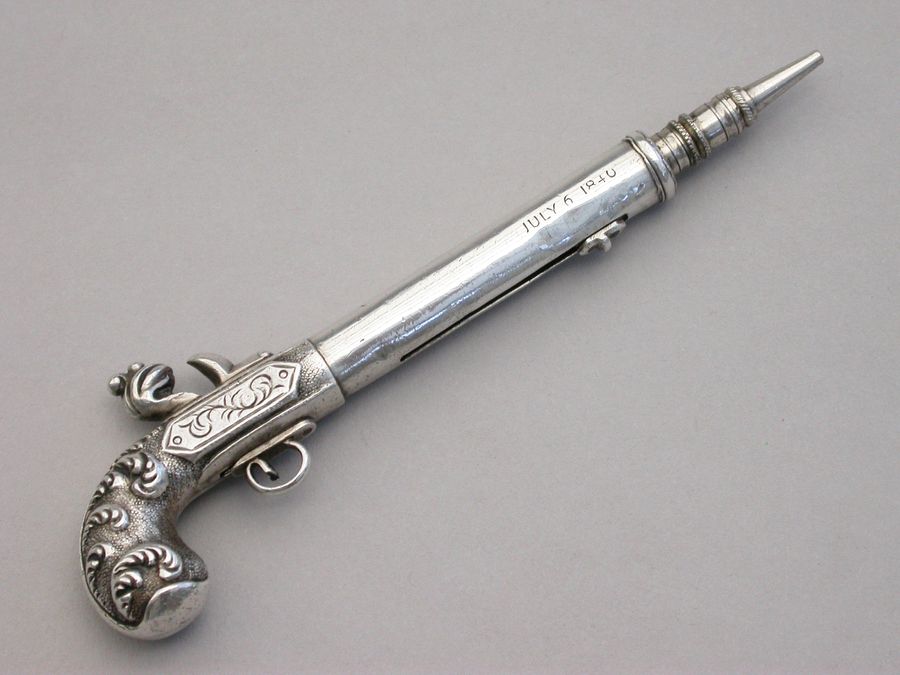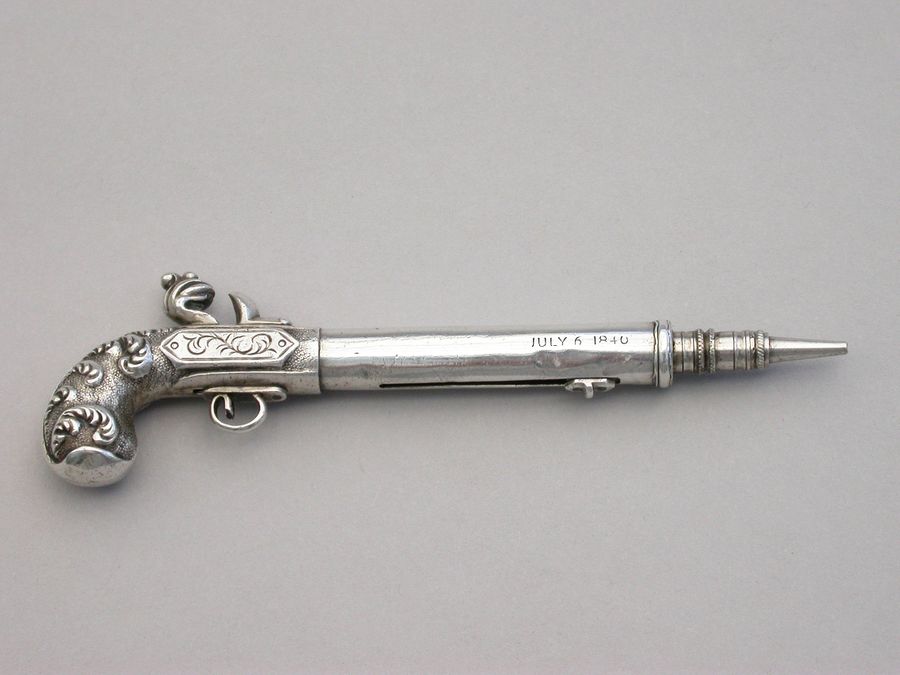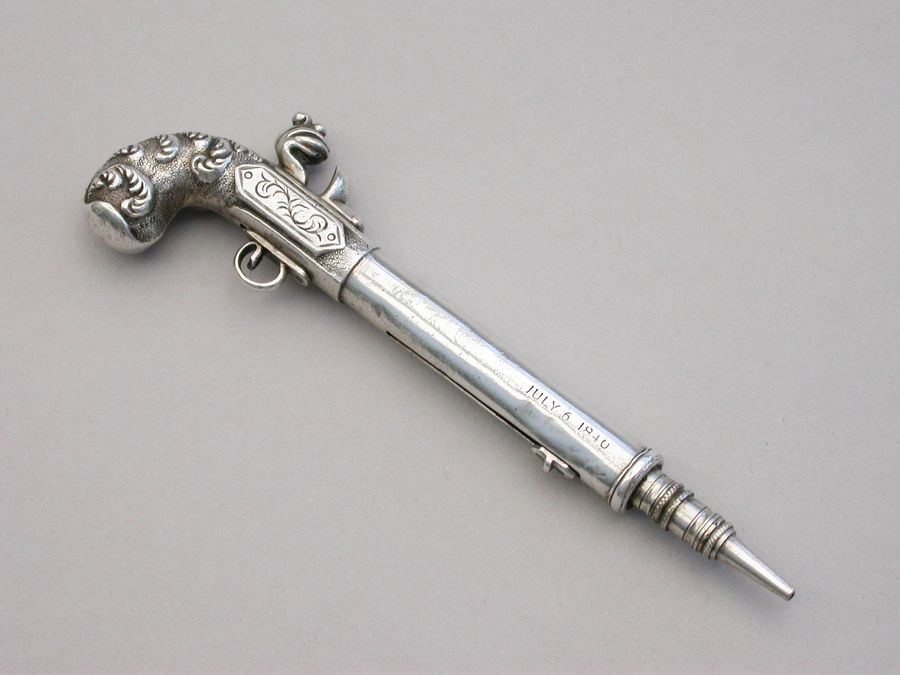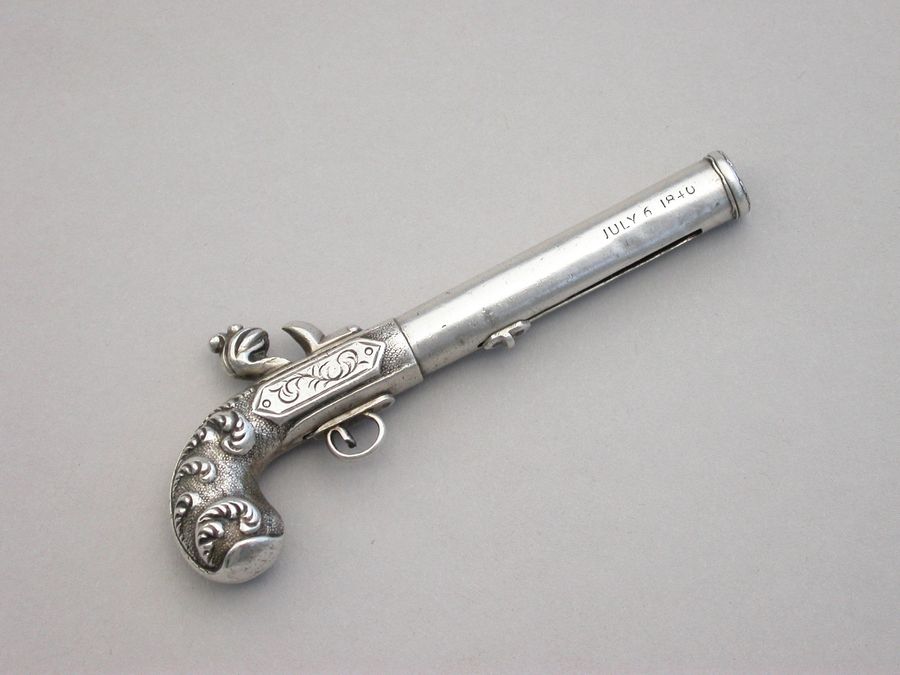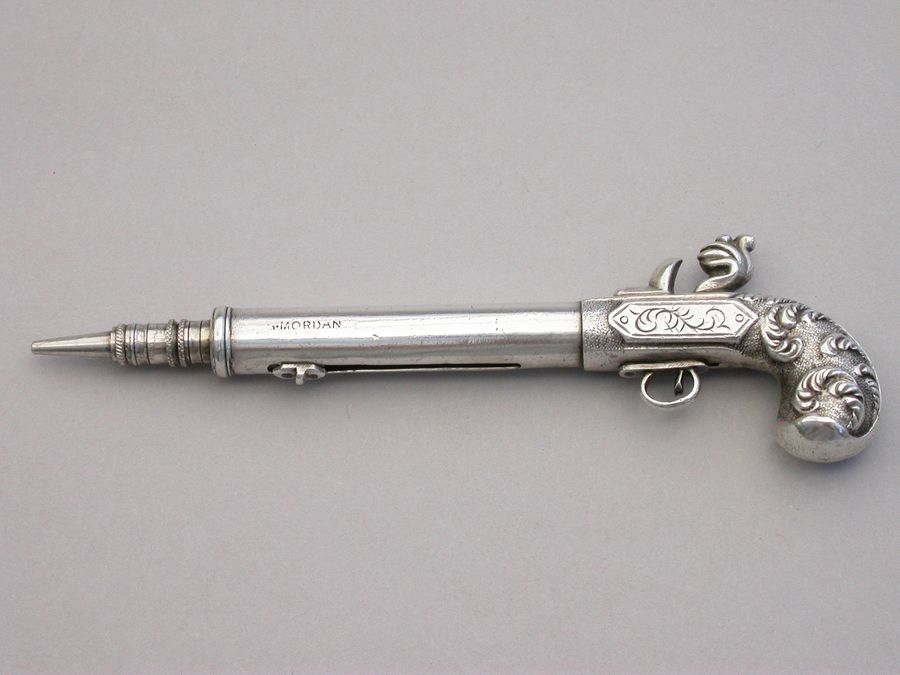 A rare Victorian novelty silver Propelling Pencil made in the form of a Percussion Pistol, with spring loaded sliding mechanism to extend the pencil, the butt chased with foliate scrolls. The mechanism is activated by pulling back on the trigger guard.

Stamped: S Mordan and dated July 6th 1840.

This is the larger sized example of these Percussion Pistol Pencils produced by Sampson Mordan and is very unusual with the spring loaded mechanism.

Open 83 mm
Closed 65 mm

It is likely that these percussion pistol pencils were made to commemorate an assassination attempt on Queen Victoria, by one Edward Oxford, who was tried for high treason at the Old Bailey on July 6th 1840, but was acquitted on the grounds of insanity and sent to Bethlehem Hospital.

Sold - £465.00
Condition
In good condition with a few surface dinks and scratches. The sprung mechanism does not quite extend fully without a little assistance
Weight
12.50 Grams (0.40 troy ounces)