Victorian Novelty Silver Walkers Patent Ships Log Telescopic Propelling Pencil
Sampson Mordan & Co 1878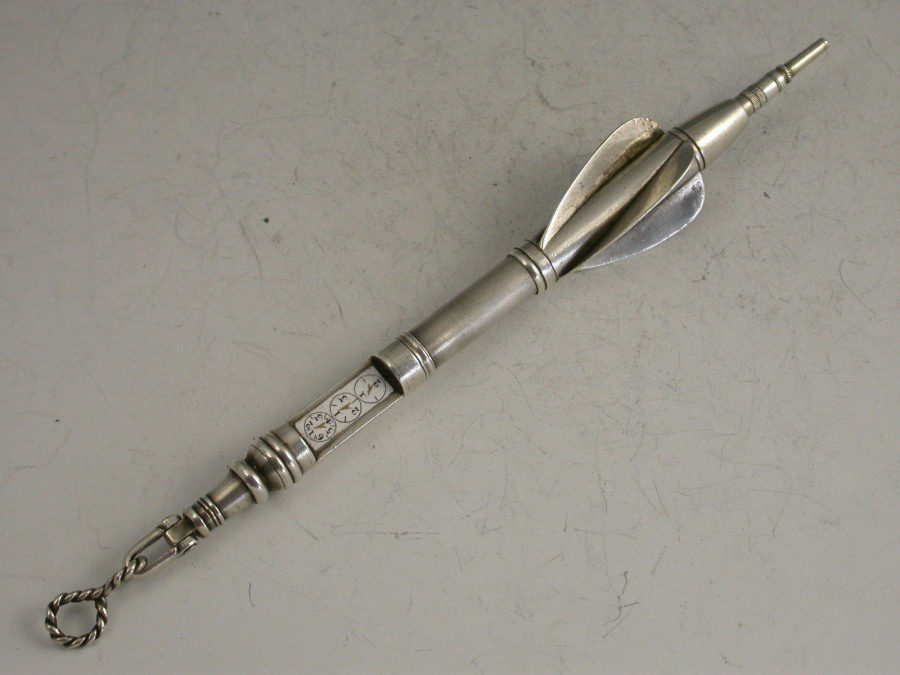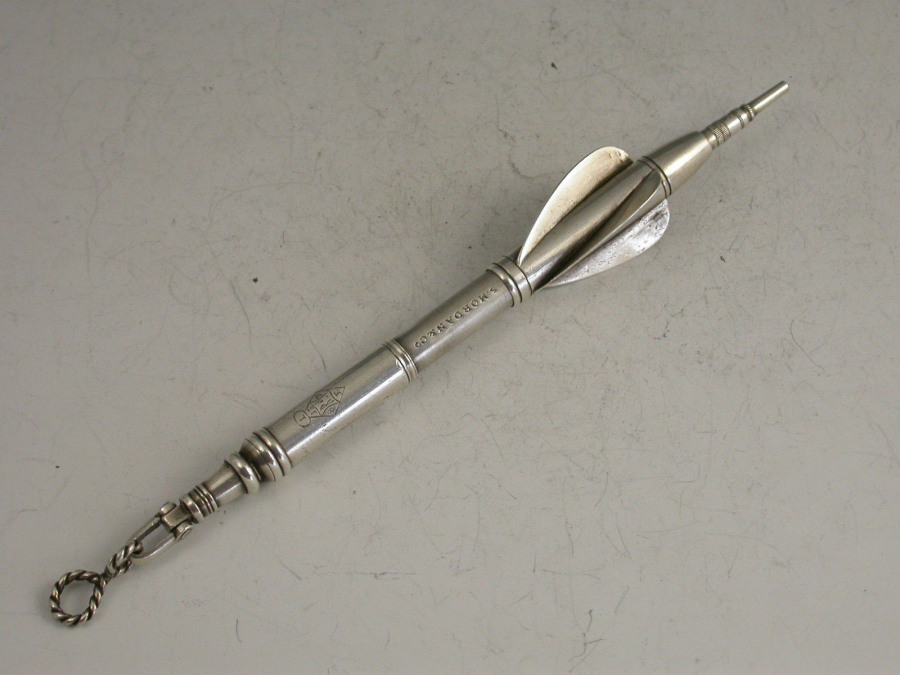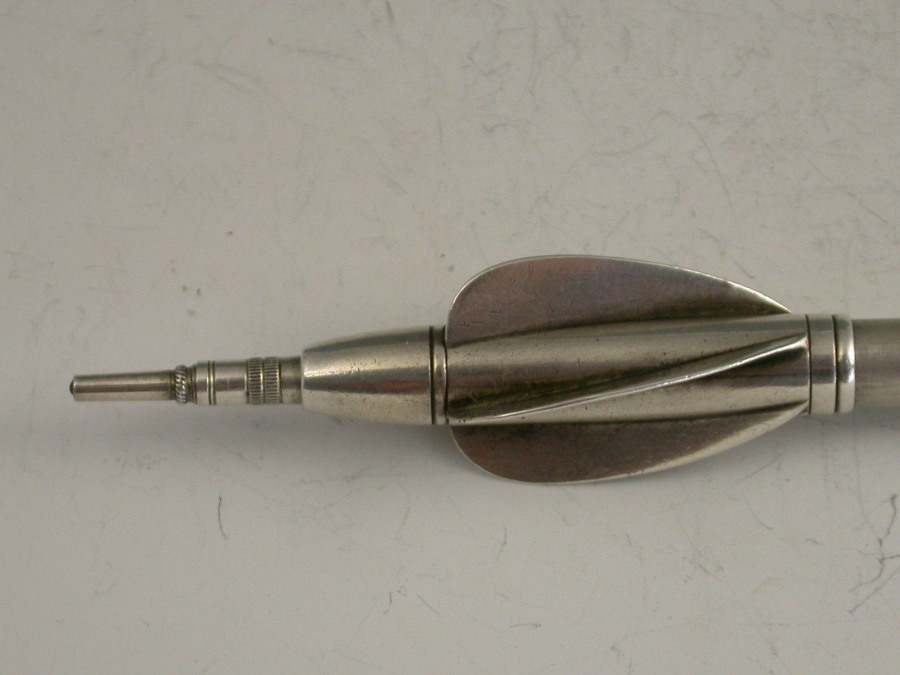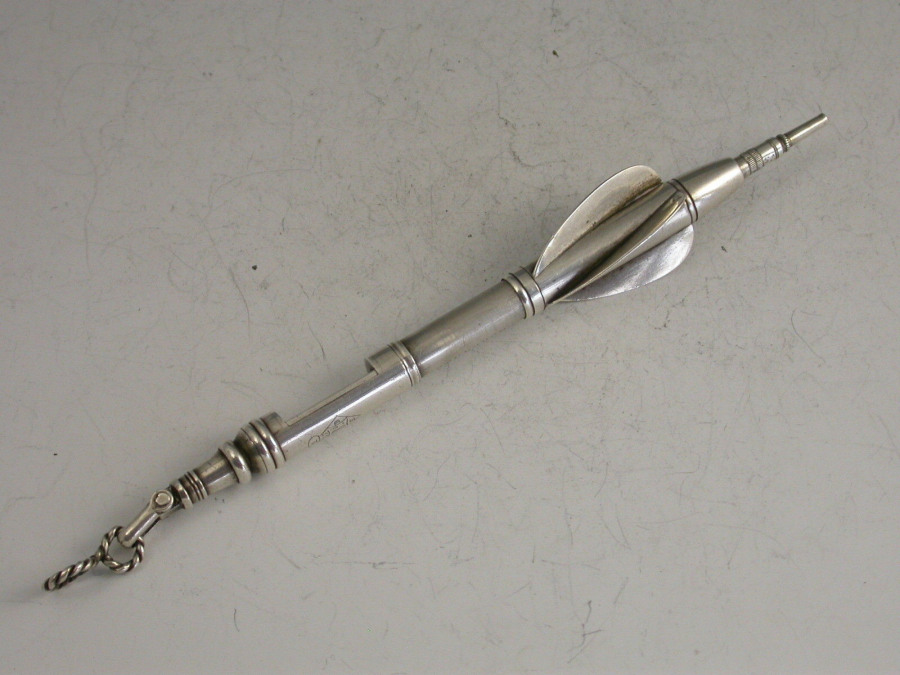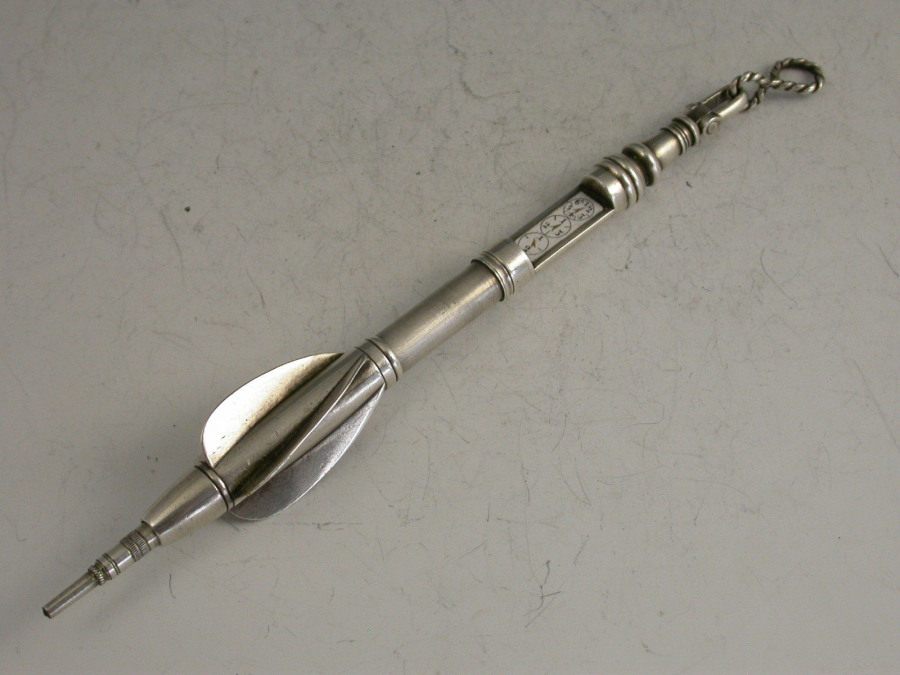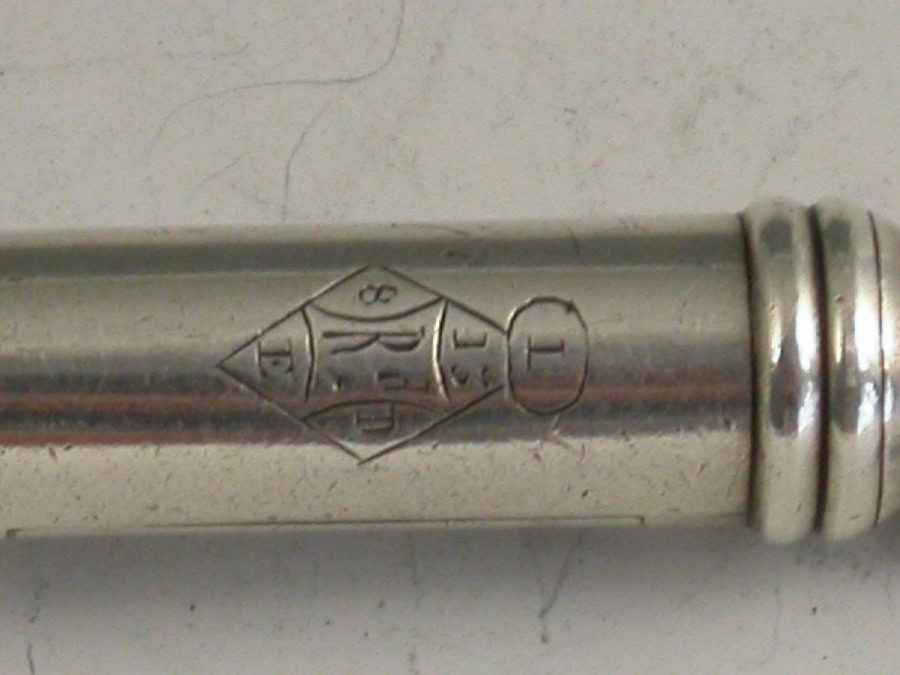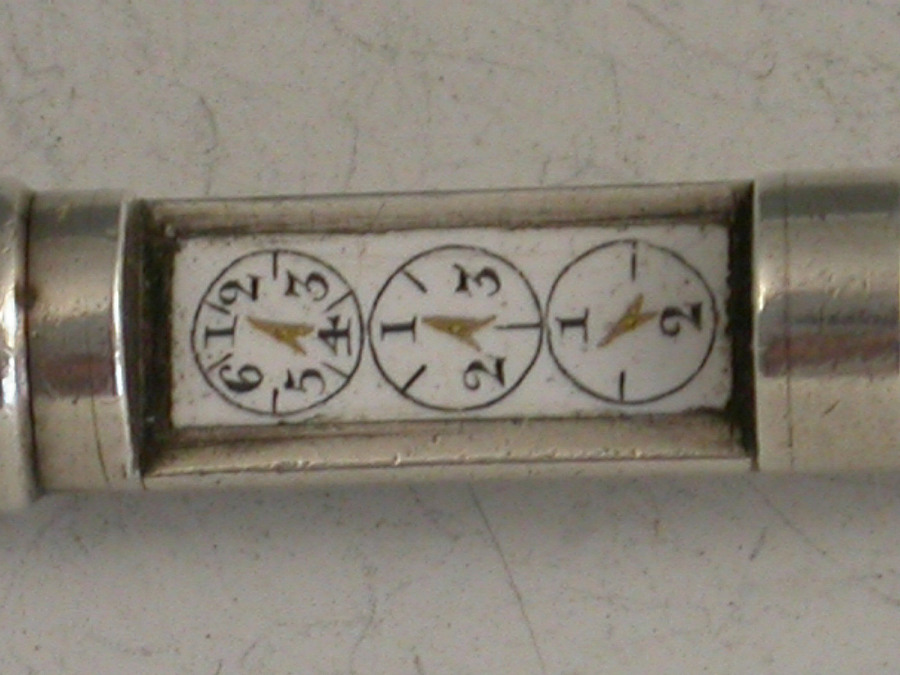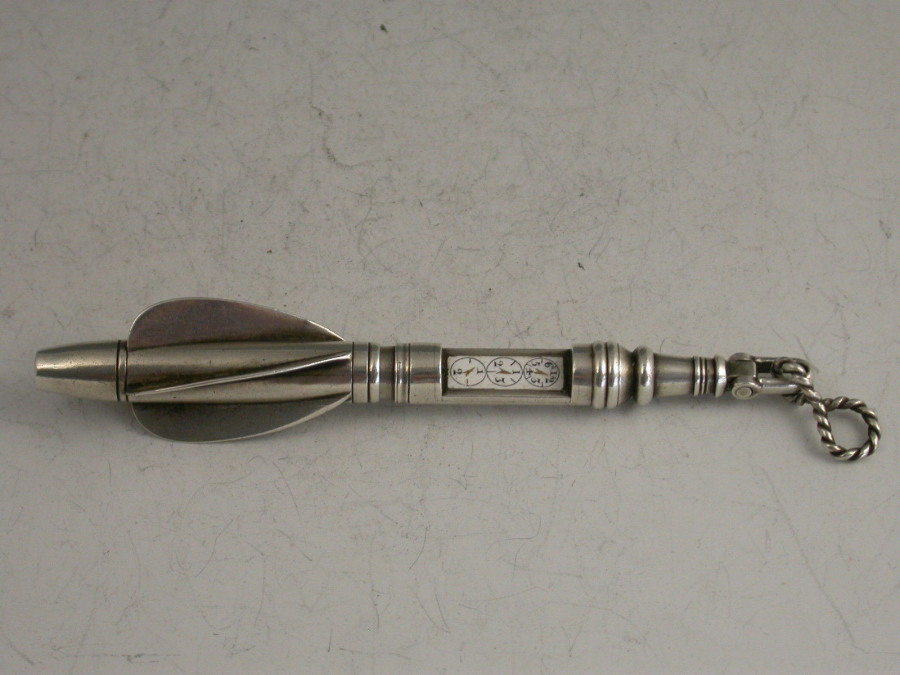 An extremely rare Victorian novelty silver telescopic Propelling Pencil, made in the form of Thomas Walkers Patent Harpoon Ships Log, with three enamel dials to measure speed and distance.

By Sampson Mordan & Co, c1878. Also engraved with diamond registration mark for the 13th May 1878.

See The KB Collection of Pencils by Kenneth Bull, page 129.

Harpoon logs were produced in Birmingham and London by Thomas Walker and Son, a firm of scientific instrument makers. The idea was patented in 1861 and later developed further. The harpoon log is essentially a finned copper tube with a set of interlinked gears inside. The gears operate a set of three counters which record mileage.

The log was attached to a length of rope and towed behind the ship. The finned section at the end of the log rotated as the device was pulled through the water. This action turned a series of levers which recorded the distance the vessel had run. To prevent corrosion the log had to be regularly hauled on board and sluiced with fresh water.


80 mm closed.
115 mm open.
Sold - £2,775.00
Condition
In good condition with no damage or repair and in full working order.
Weight
18.00 Grams (0.58 troy ounces)