Victorian Novelty Silver ""Whitehead Torpedo"" Propelling Pencil
Sampson Mordan & Co c1877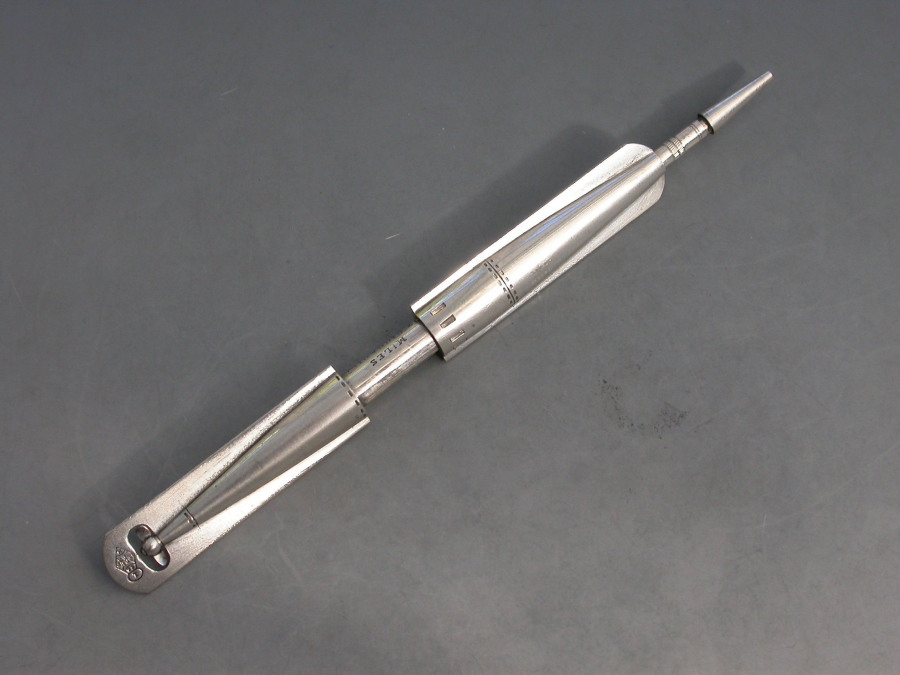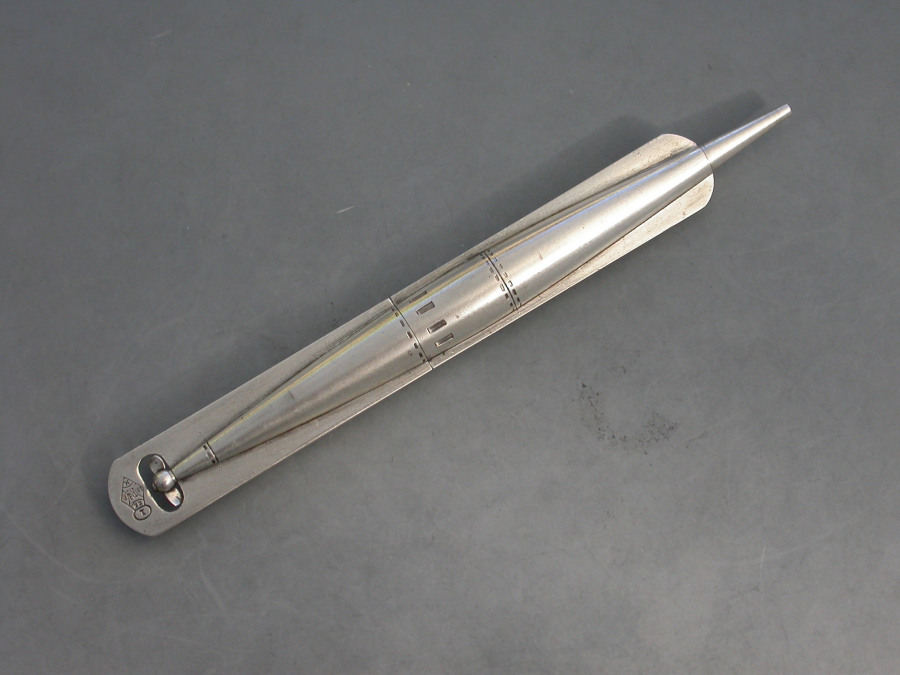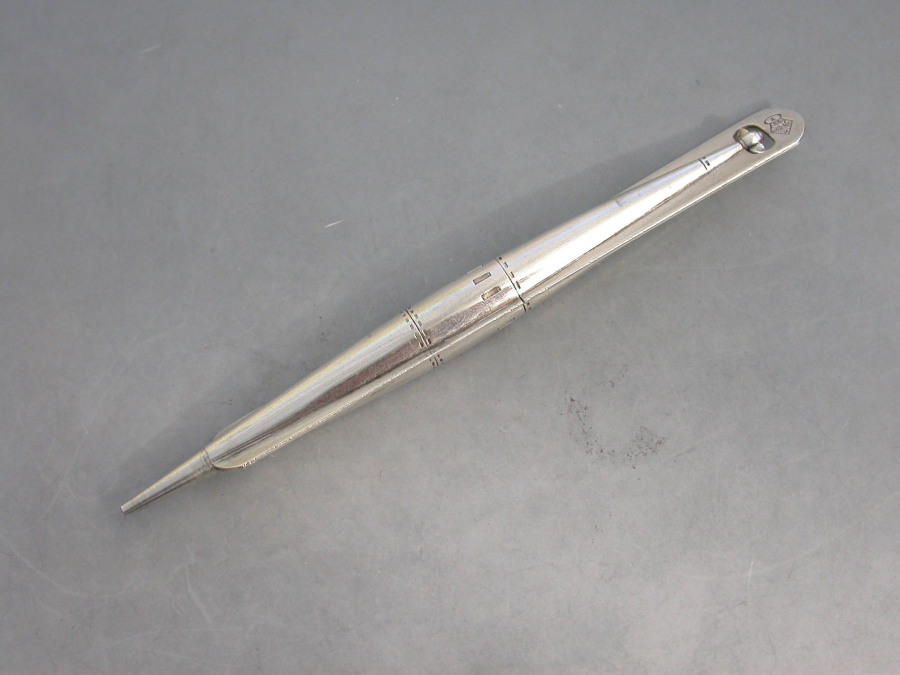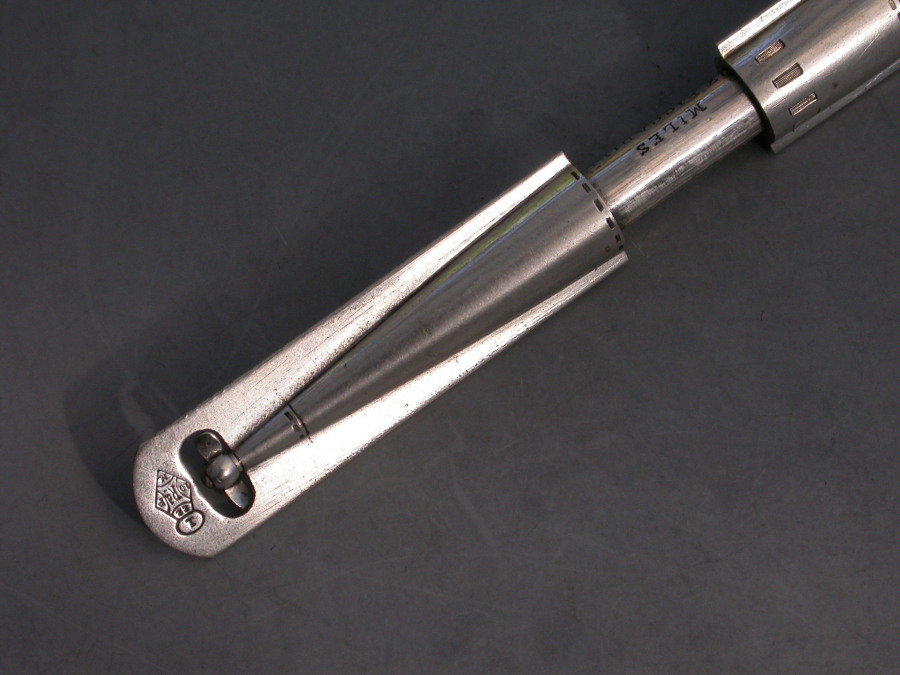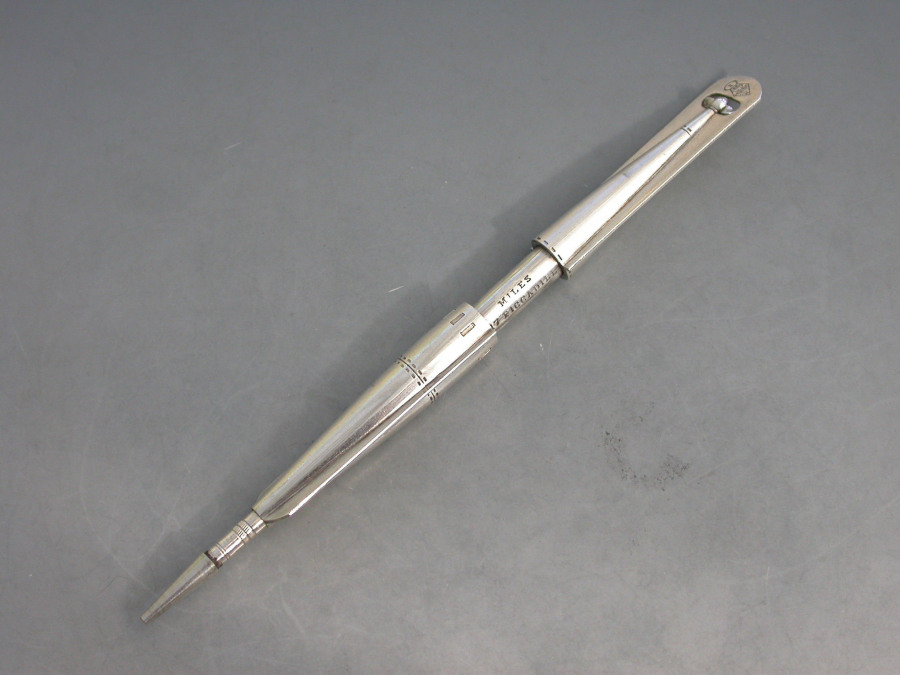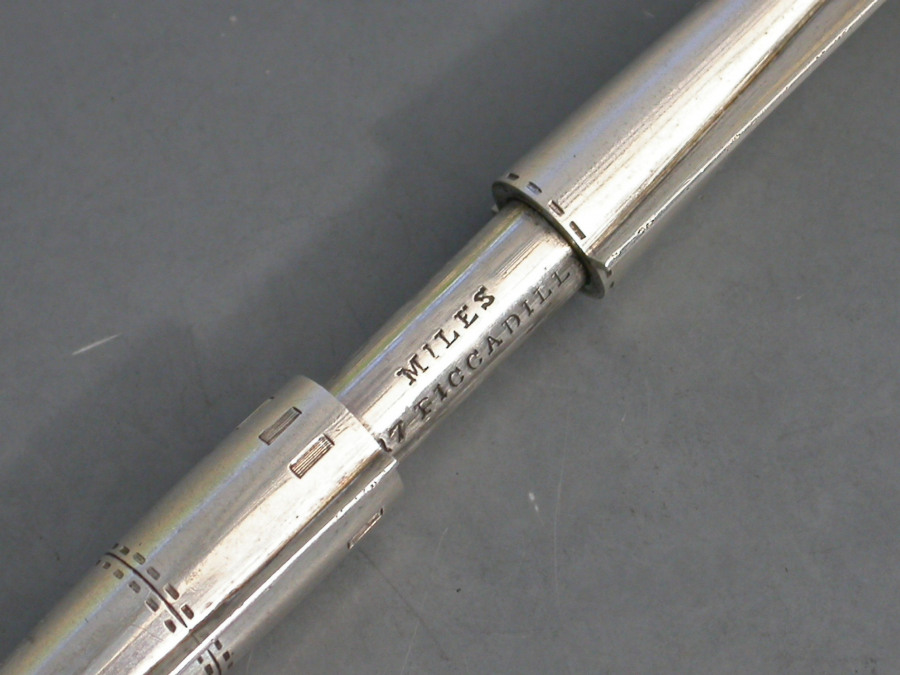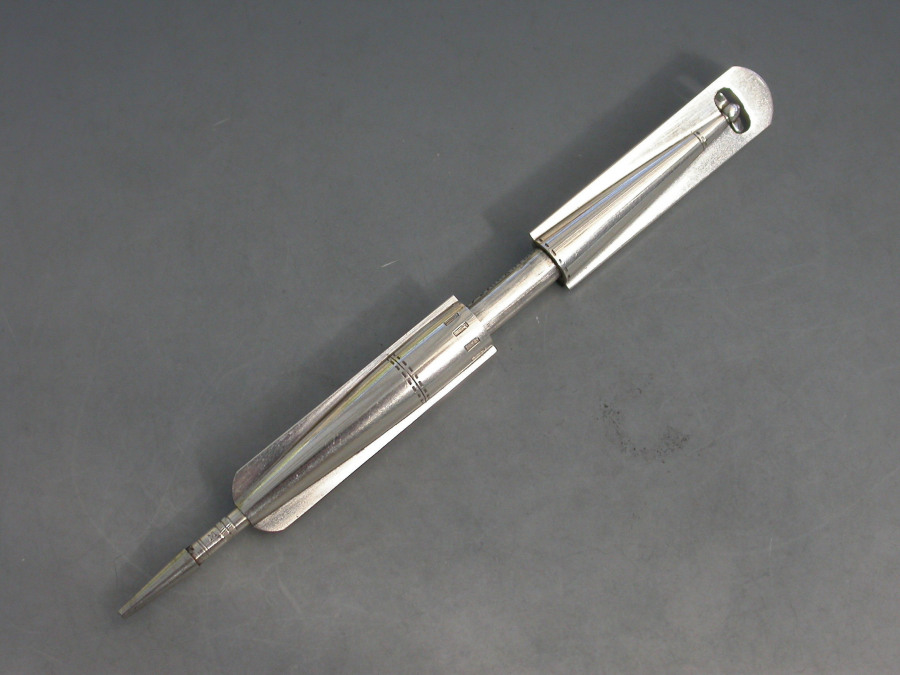 An extremely rare Victorian novelty silver Propelling Pencil made in the form of a ""Whitehead Torpedo"", with realistic detail and engraving.

Stamped with the retailer's mark of Miles, 17 Piccadilly, but probably made by Sampson Mordan & Co.

Also stamped with a diamond registration mark for the 22nd June 1877.

120mm open
97mm closed
Sold - £1,200.00
Condition
In good condition with no damage or repair and in full working order.
Weight
17.00 Grams (0.55 troy ounces)
Literature
The Whitehead torpedo was developed by Robert Whitehead, working with the engineer Giovanni Luppis, a retired engineer from the Austrian Navy in Trieste. Luppis had produced the first prototypes of a self-propelled torpedo, which he called the ""coast saver,"" which took the form of a low-profile floating device, propelled by compressed air, and controlled by ropes from the land. Whitehead had separately developed a device which had a speed of 7 knots (13 km/h) and it could hit a target 700 yards (640 m) away. It used compressed air to turn its propeller, was stable in azimuth, but was unsatisfactory in not being able to control its depth. Their combined knowledge created the first effective self propelled torpedo impressive enough, in demonstrations, to be bought by the Austrian Navy in 1869. Later that year Whitehead demonstrated his torpedo to the British Admiralty and, in February 1871, sold a licence to Great Britain, which started producttion in their newly erected torpedo factory in Woolwich. France bought a licence in 1872, Italy and Germany in 1873, Norway, Denmark and Sweden in 1875, Turkey and Russia in 1876.