Victorian Silver & Enamel Mr Jorrock's Vesta Case
THOMAS JOHNSON, London 1889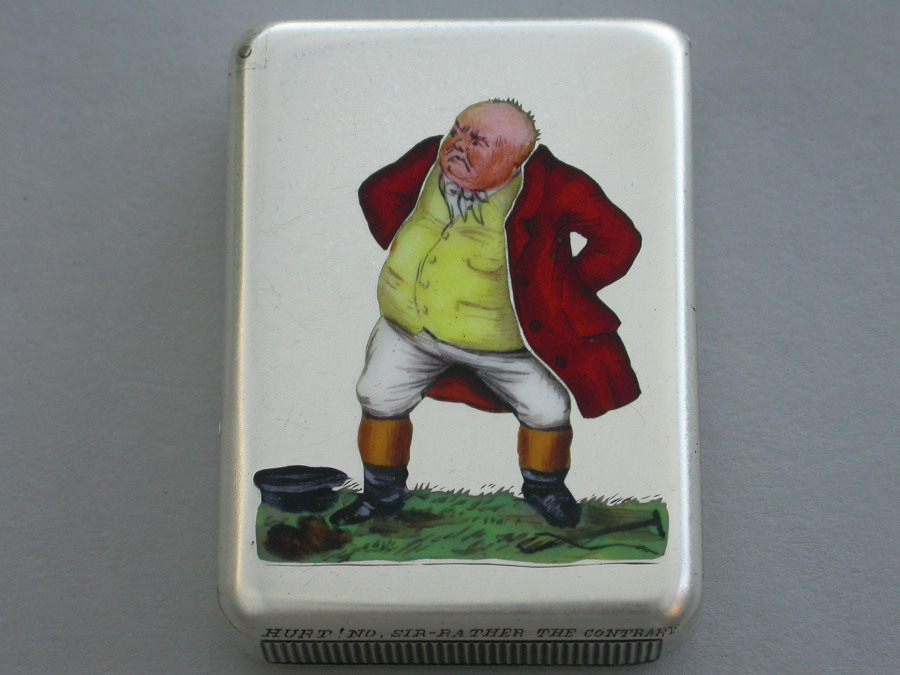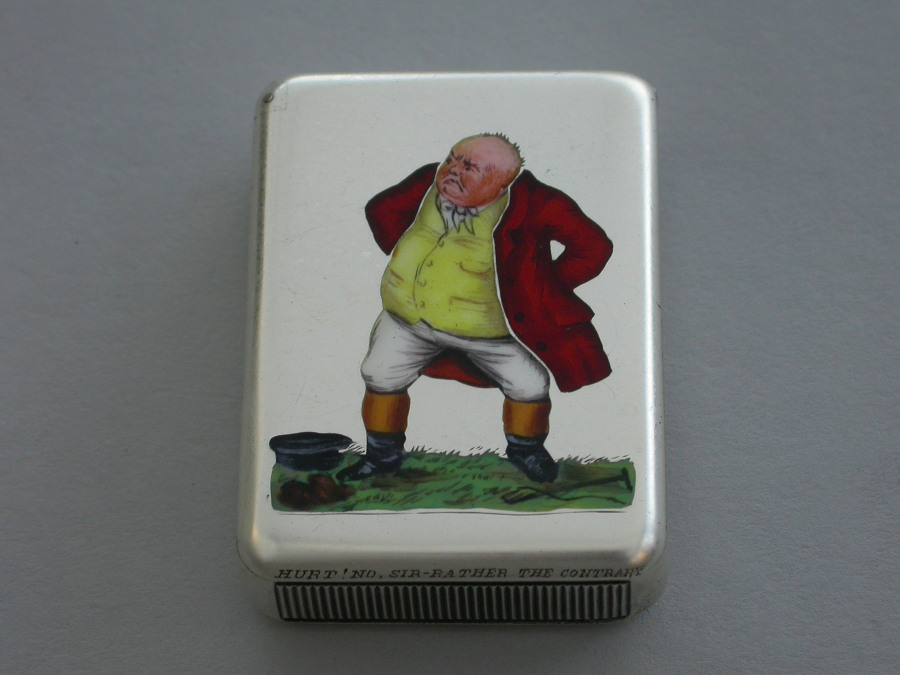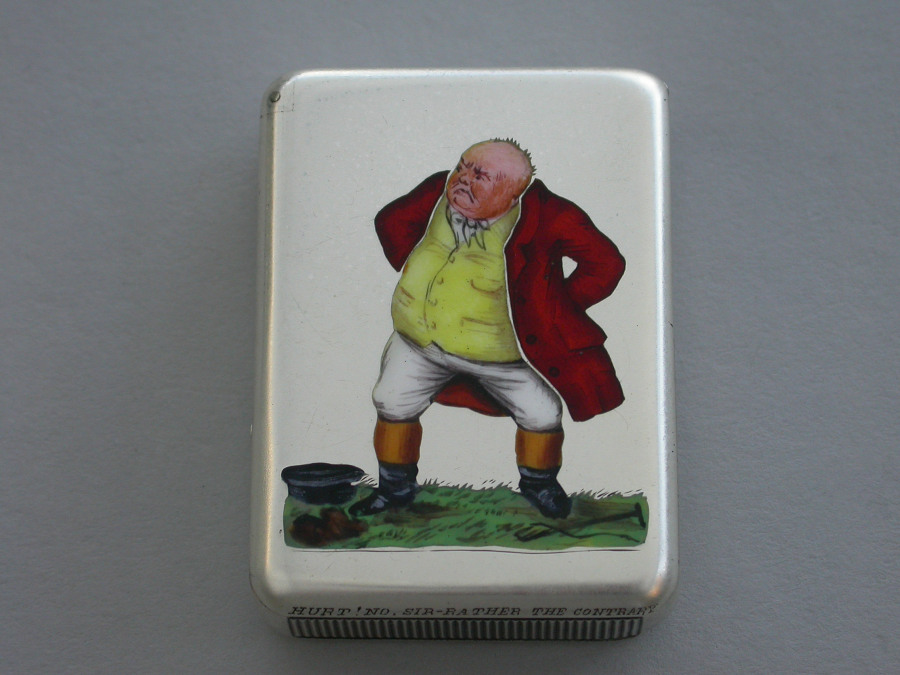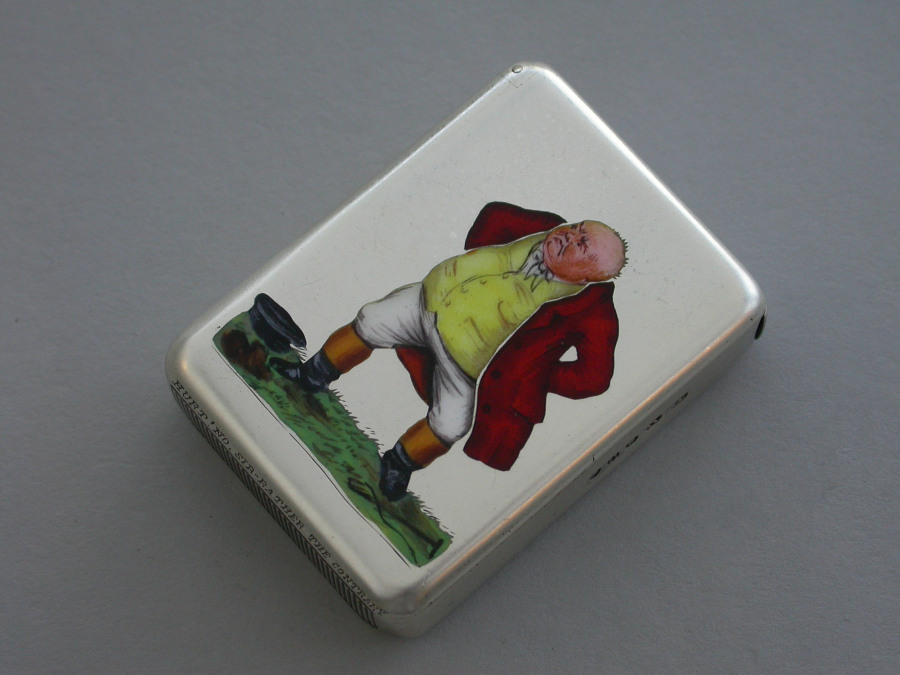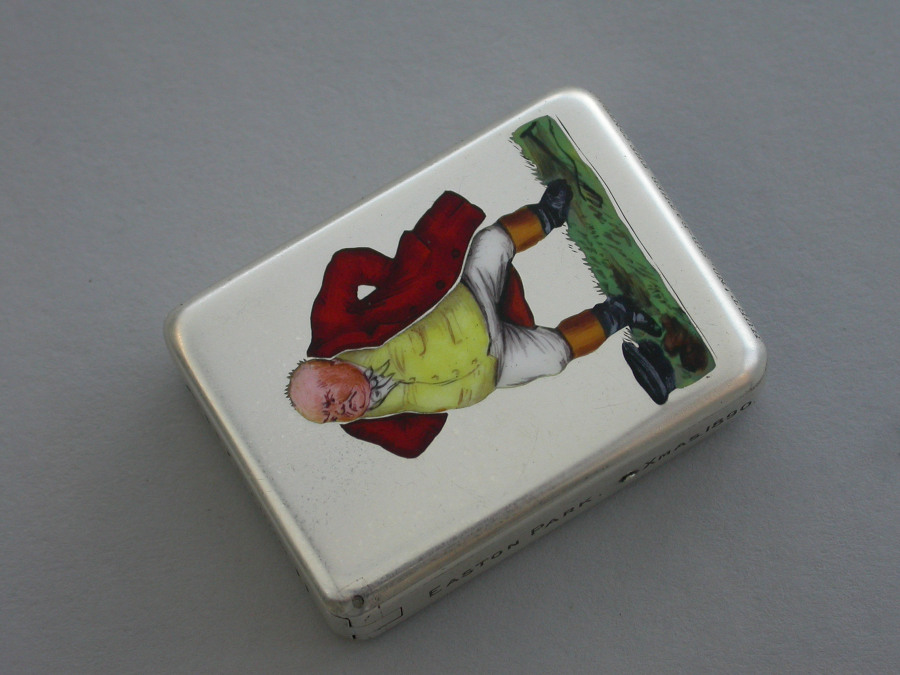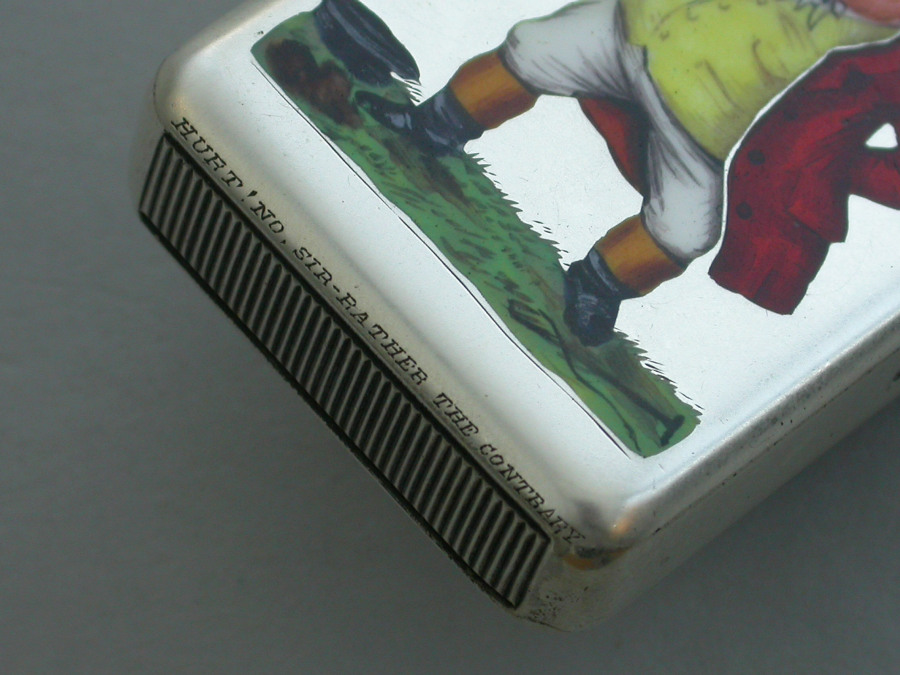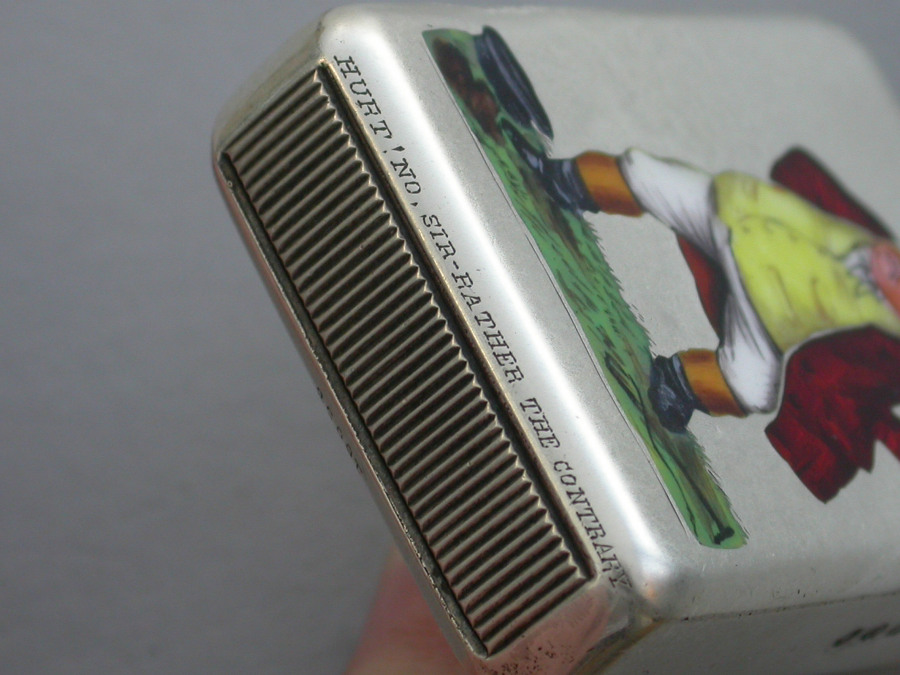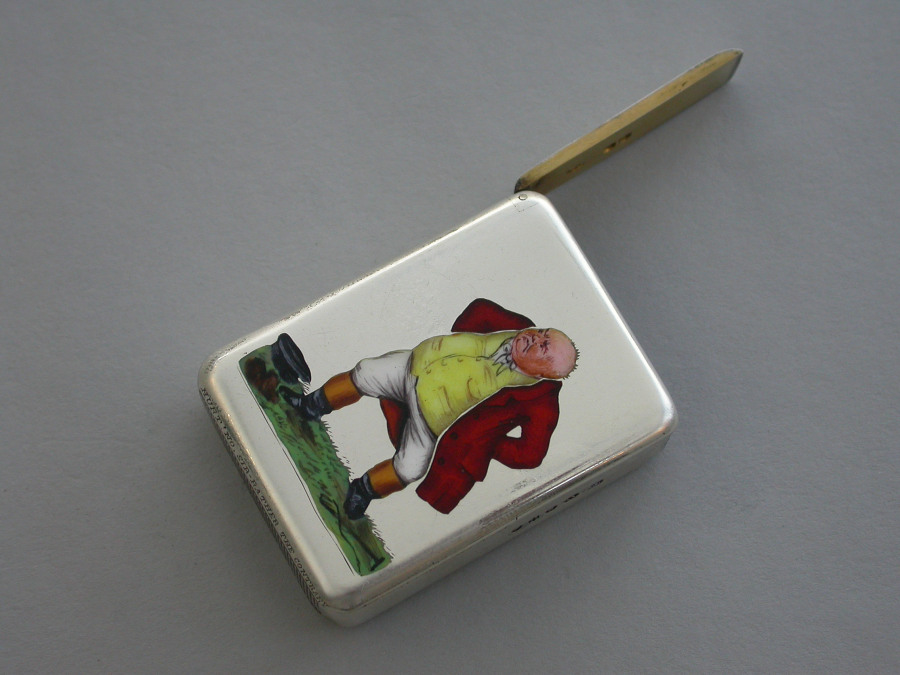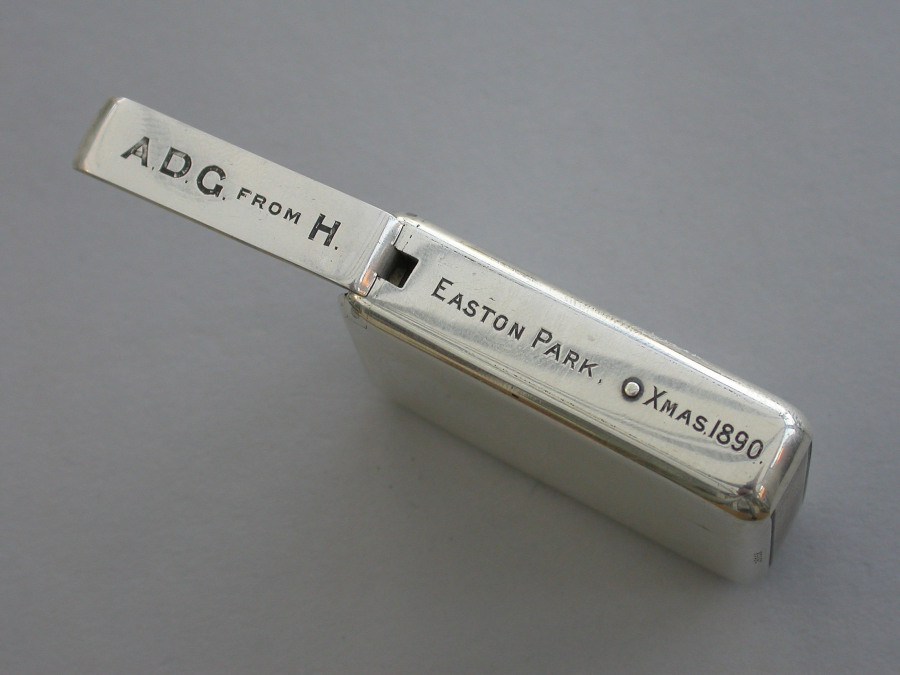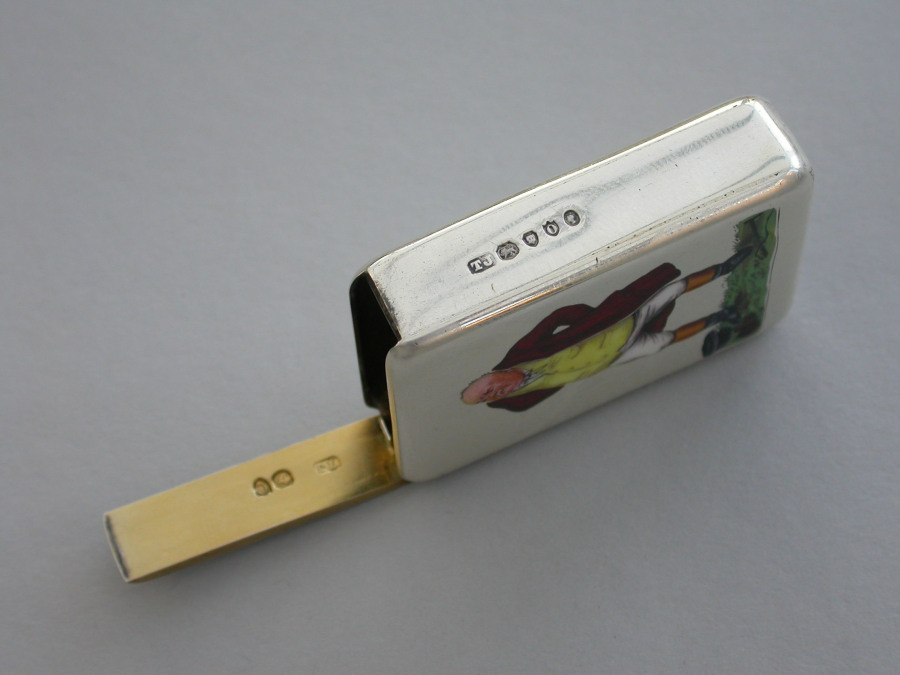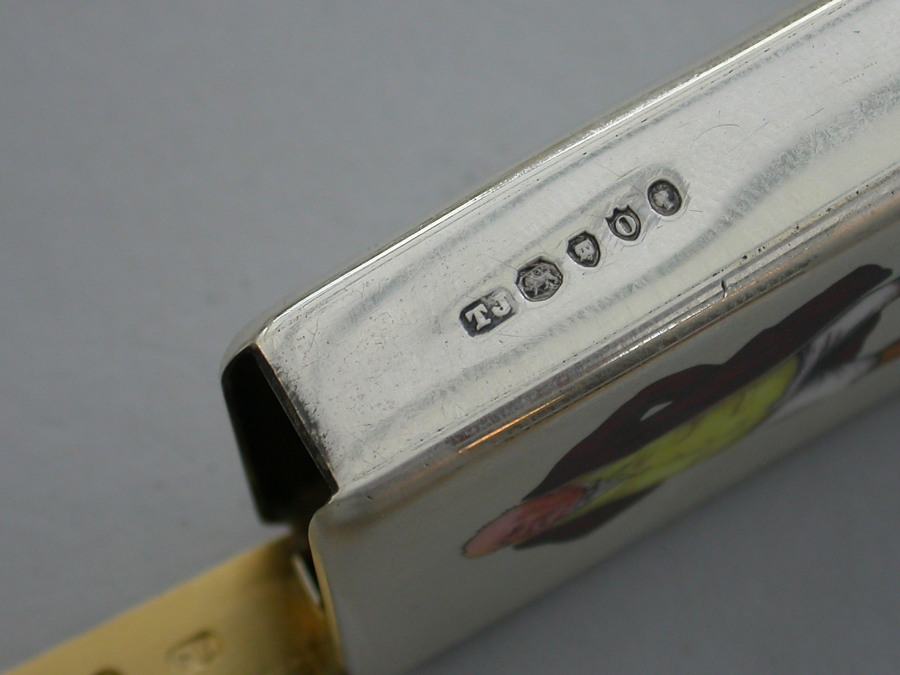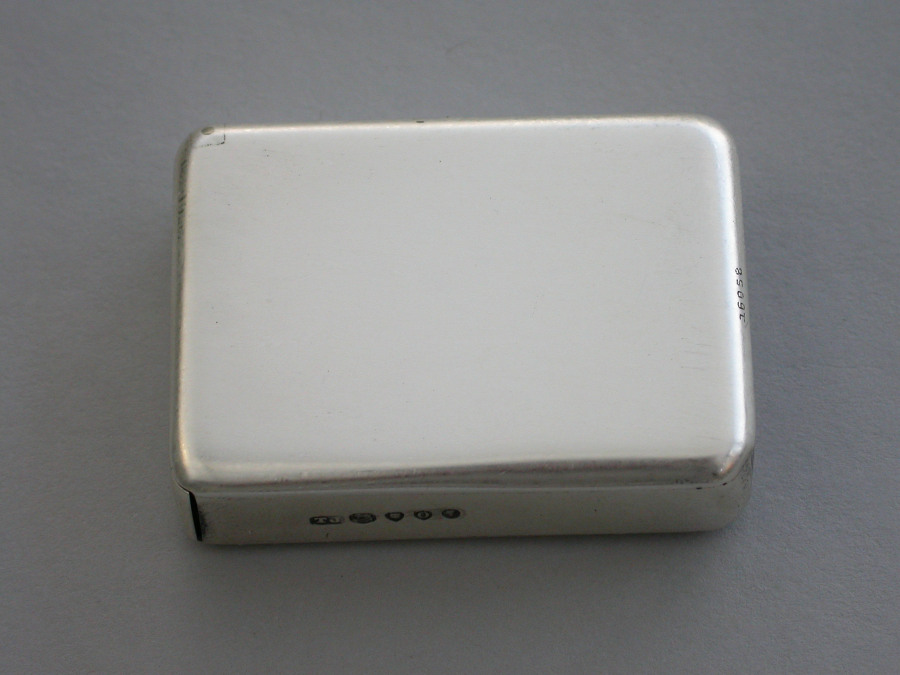 An extremely rare Victorian silver and enamel Vesta Case of rounded rectangular form with sprung hinged flat-top lid, the face enamelled with a depiction of Mr Jorrock's in his red hunting coat having just fallen from his horse and loosing his wig and hat.
(After the original John Leech illustration for Robert Surtees book - ""Handley Cross, or Mr Jorrock's hunt"").

The sides of the case engraved with contemporary presentation inscription - Easton Park Xmas 1890. The end of the case next to the striker engraved - Hurt! No, Sir - Rather the Contrary. Silver gilt interior.

By Thomas Johnson, London 1889.

One of a series of silver and enamel Cigarette & Vesta Cases produced by Thomas Johnson & Frederick Edmonds & Edward Johnson in 1889/90 of which only two Cigarette and seven Vesta Cases are currently known.
Sold - £3,500.00
Condition
In fine condition with no damage or repair
Weight
38.50 Grams (1.24 troy ounces)
Literature
In 1843, Robert Surtees, a country squire, turned lawyer, turned writer, penned a novel Handley Cross, or Mr. Jorrock's Hunt, that chronicles the adventures of John Jorrocks, an eccentric grocer who became the Master of Fox Hounds. The novel has become known as the classic comic fox hunting book and the illustrations by John Leech, in the 1854 edition, have been recognized as one of the most delightful of the genre.