Victorian Silver & Enamel Sentry Box Vesta Case 'The Royal Horse Guards' (The Blues)
SAMPSON MORDAN & CO, London 1886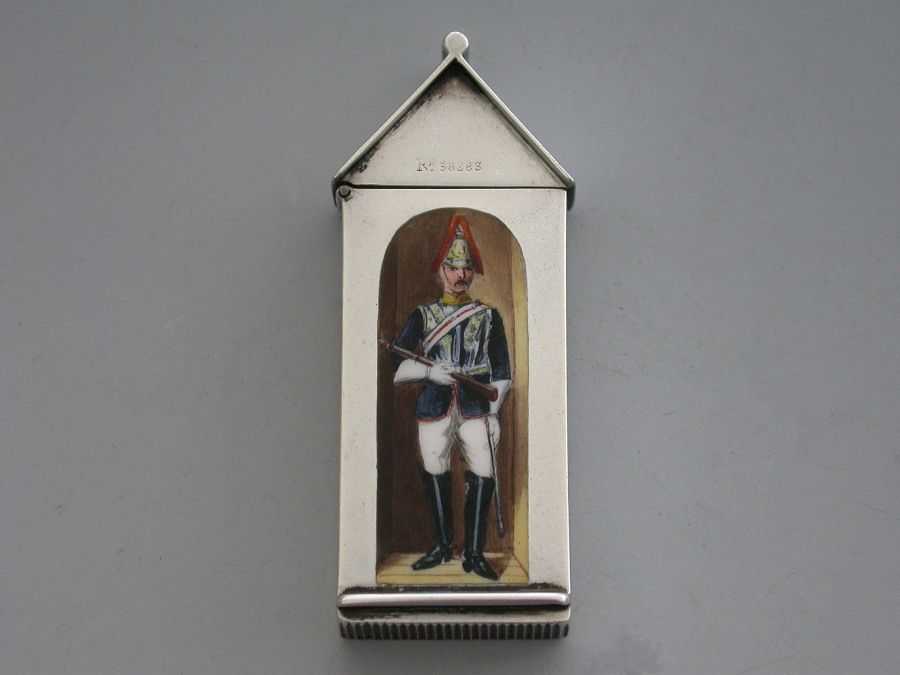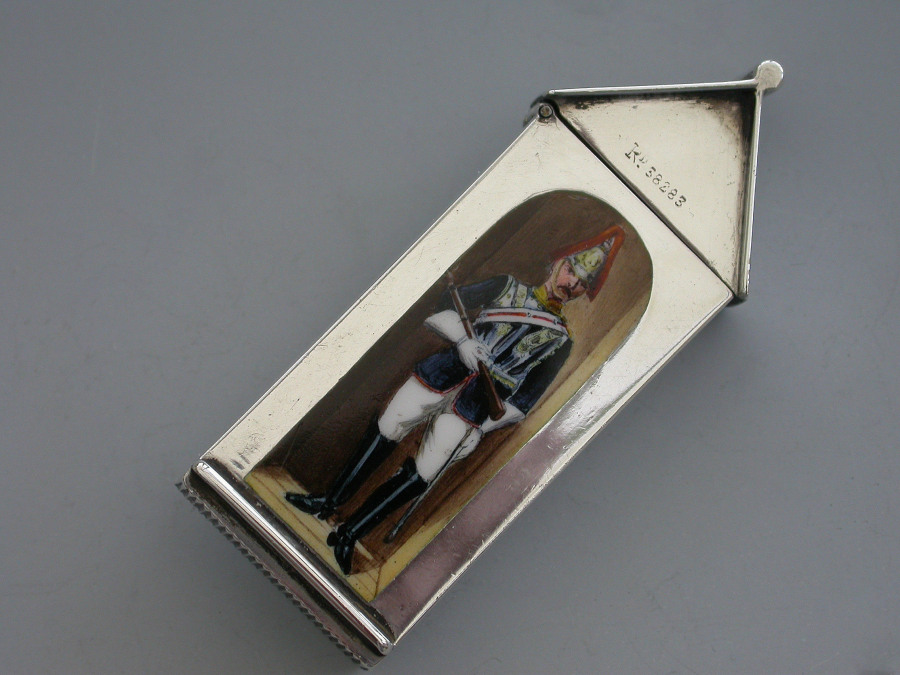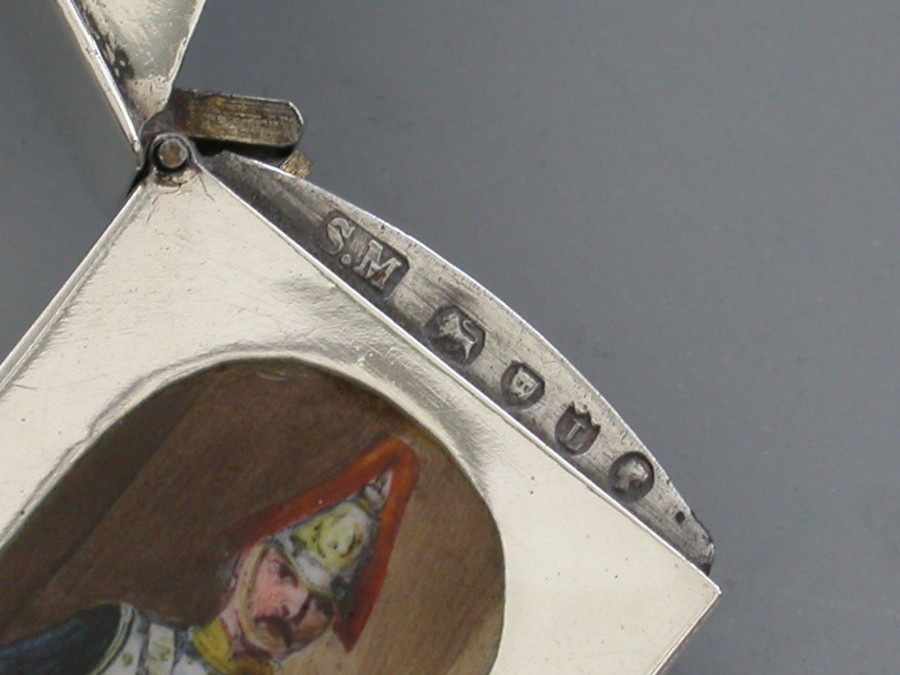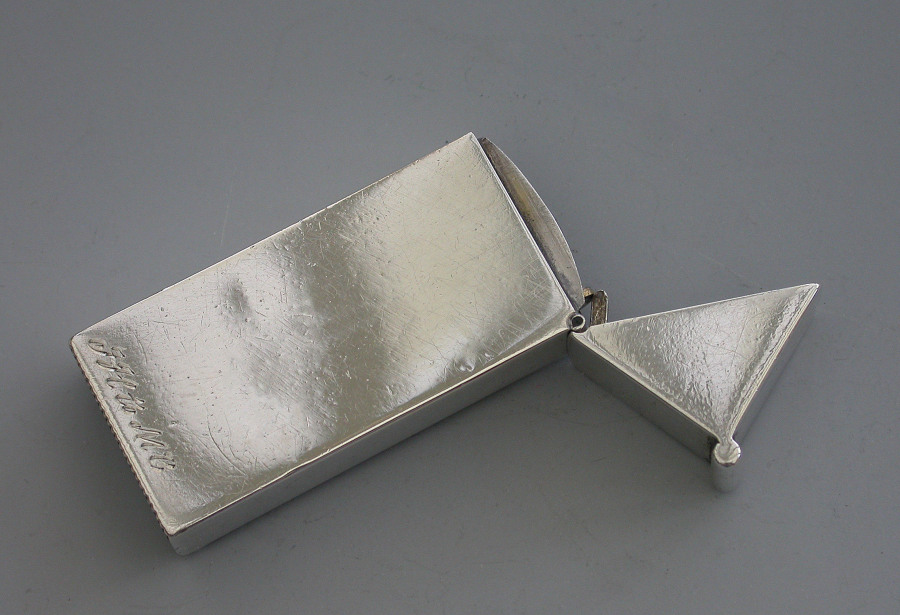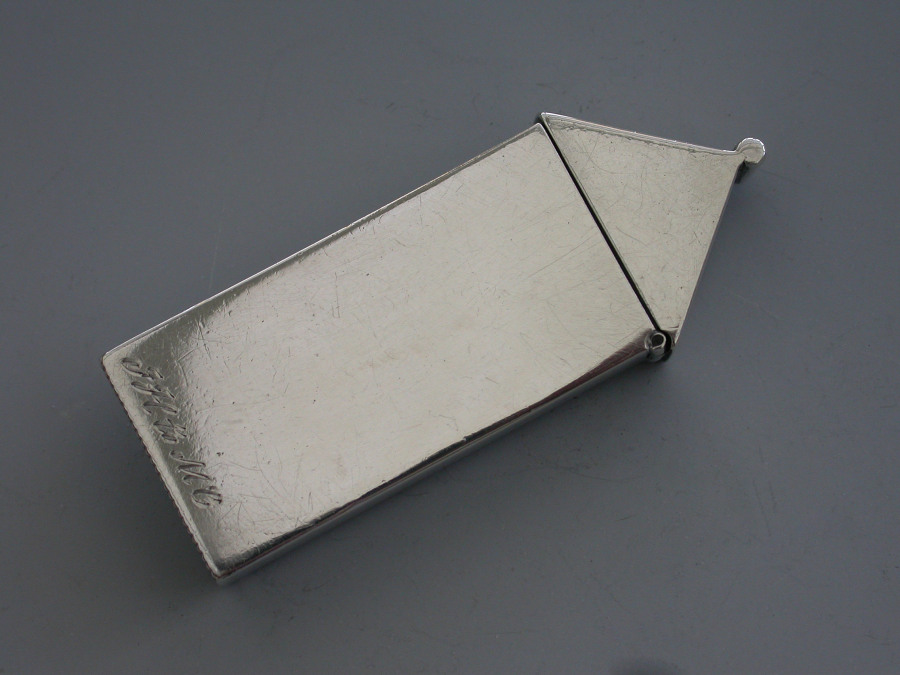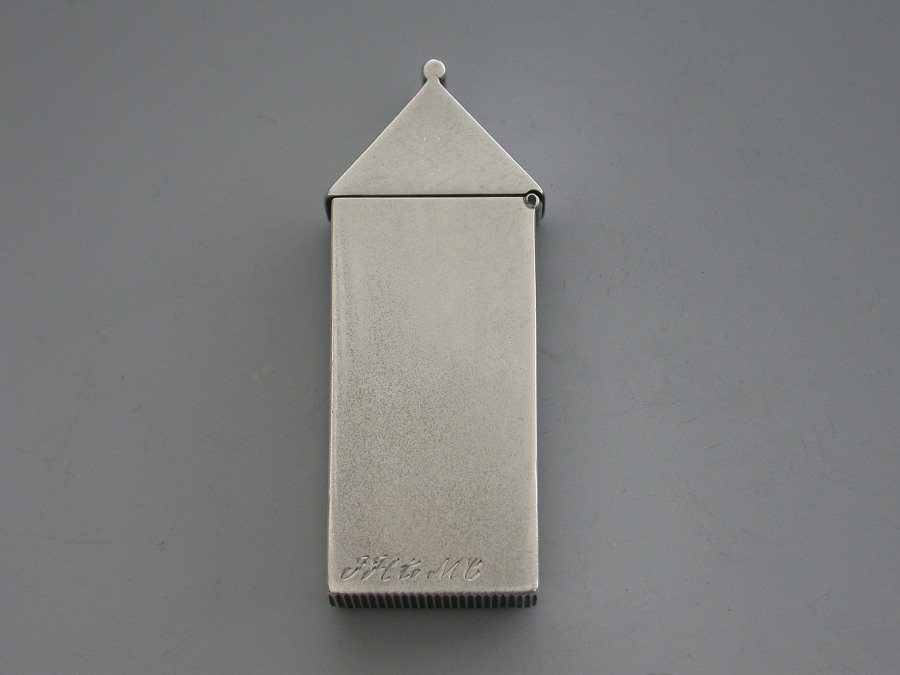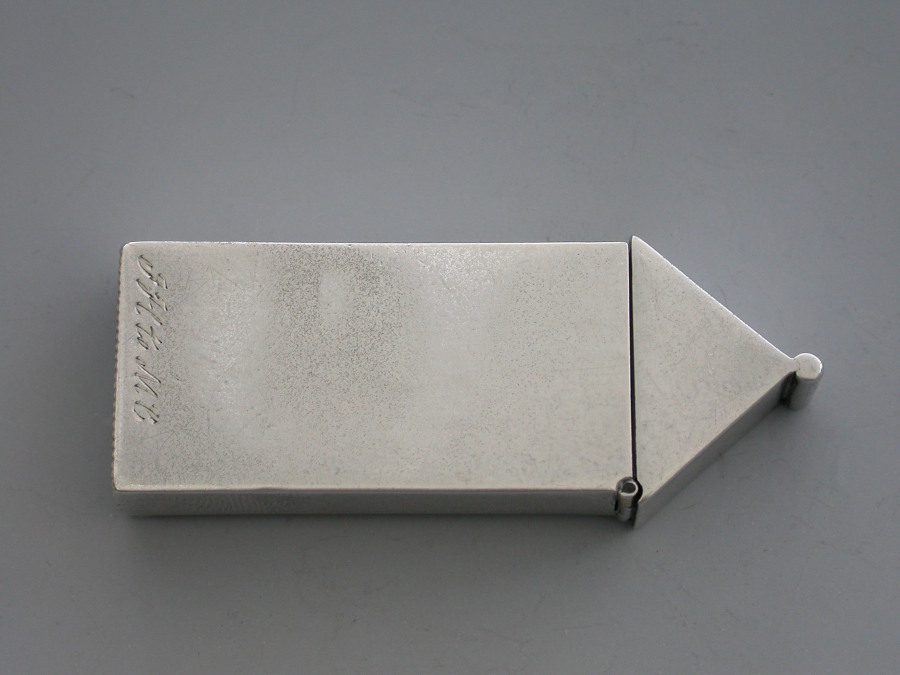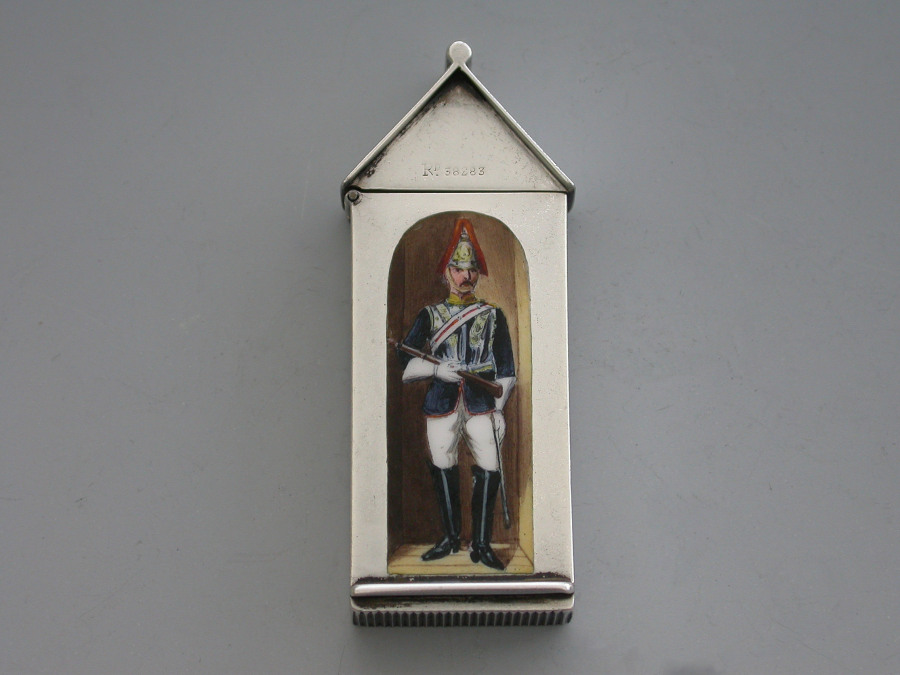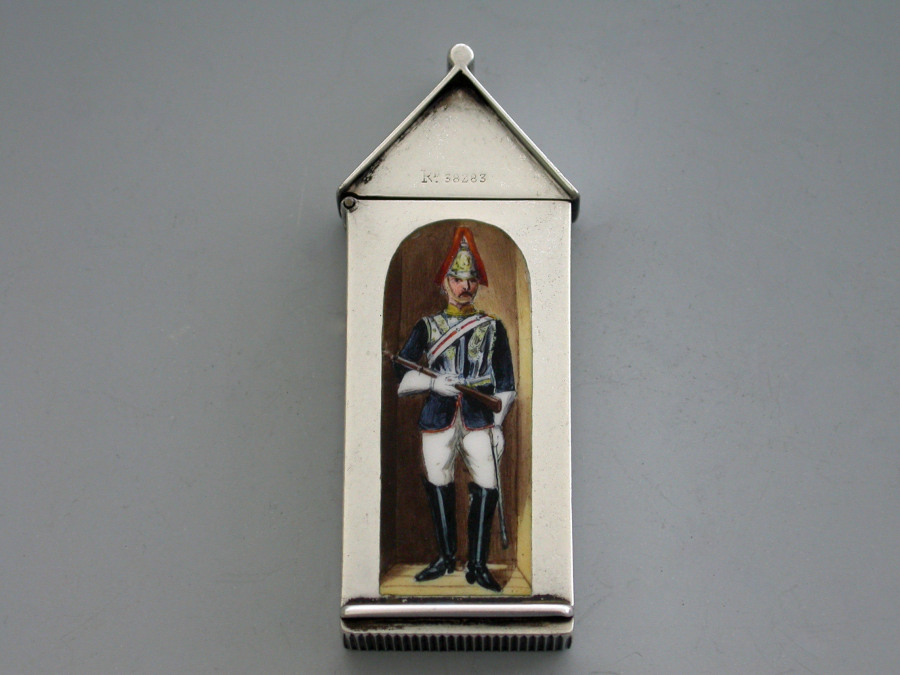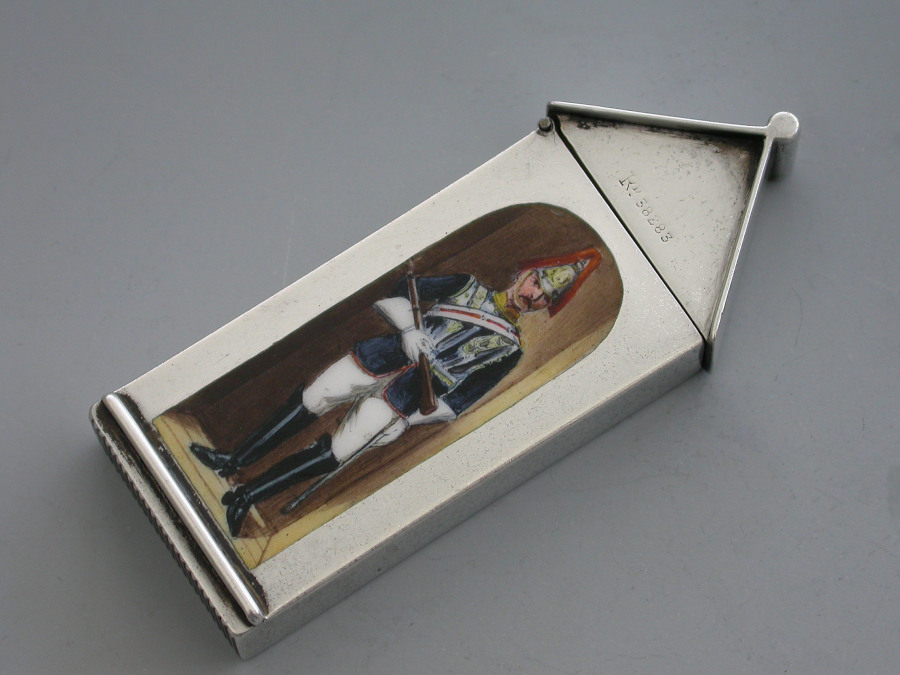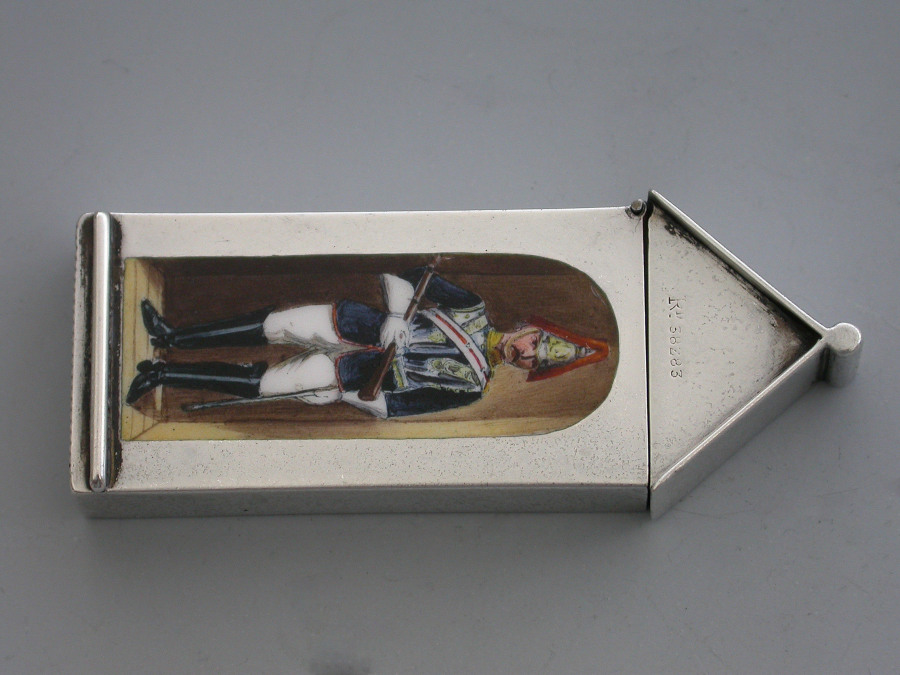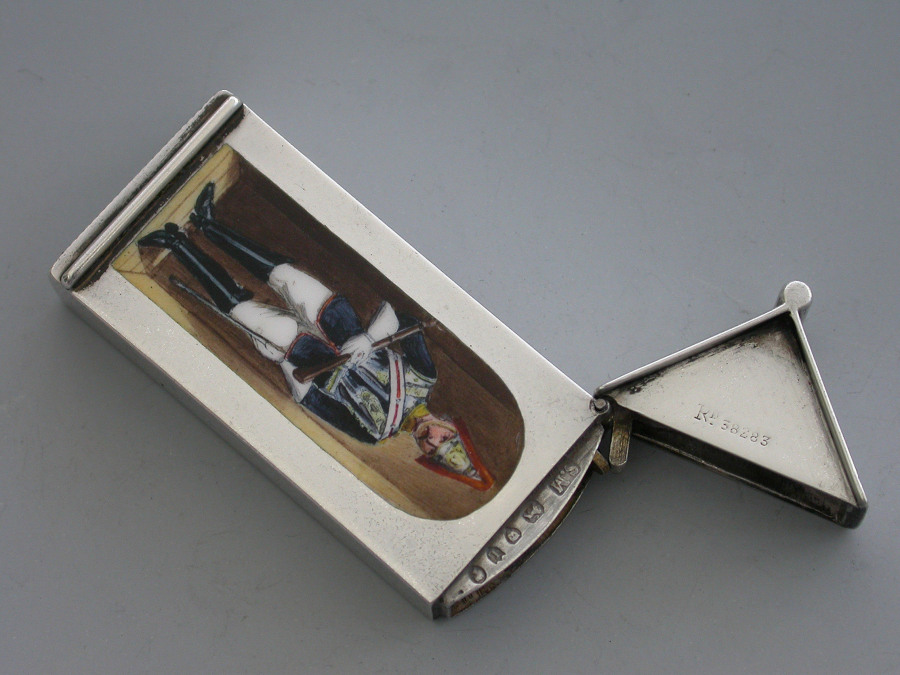 A fine and rare Victorian silver and enamel Vesta Case of Sentry Box form with hinged peaked lid, the face enamelled with a trooper from 'The Royal Horse Guards' (The Blues). The cover stamped with the Registration Number 38283.

The reverse engraved with initials JH to MC.

By Sampson Mordan, London 1886. Marked on lid and body.






Sold - £4,650.00
Condition
In fine condition with no damage or repair, one end of hinge pin just protruding slightly but functioning perfectly.
Weight
25.00 Grams (0.80 troy ounces)
Literature
This is one from a series of silver and enamel Vesta Cases depicting 'Soldiers of the Queen' produced by Mordan around the time of Victoria's Golden Jubilee in 1887. It was originally thought that the Sentry Box Vesta was limited to a series of perhaps 10 or 12 different examples made specifically for the Jubilee. Around 25 plus different Regiments have now been recorded.