Victorian Silver & Brass .303 Cartridge General Gordon Memorial Propelling Pencil
Mappin Brothers c1900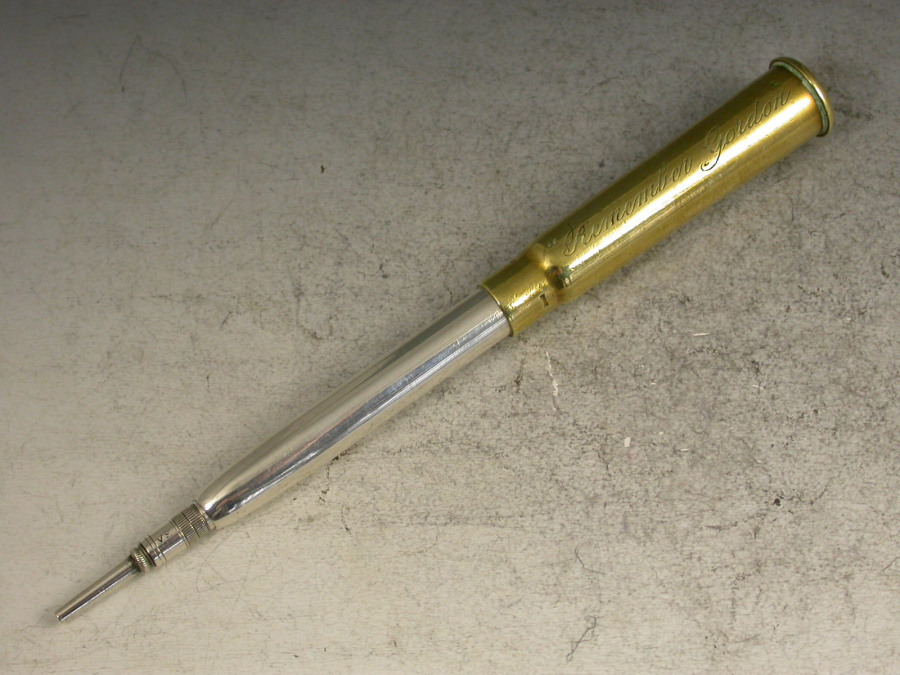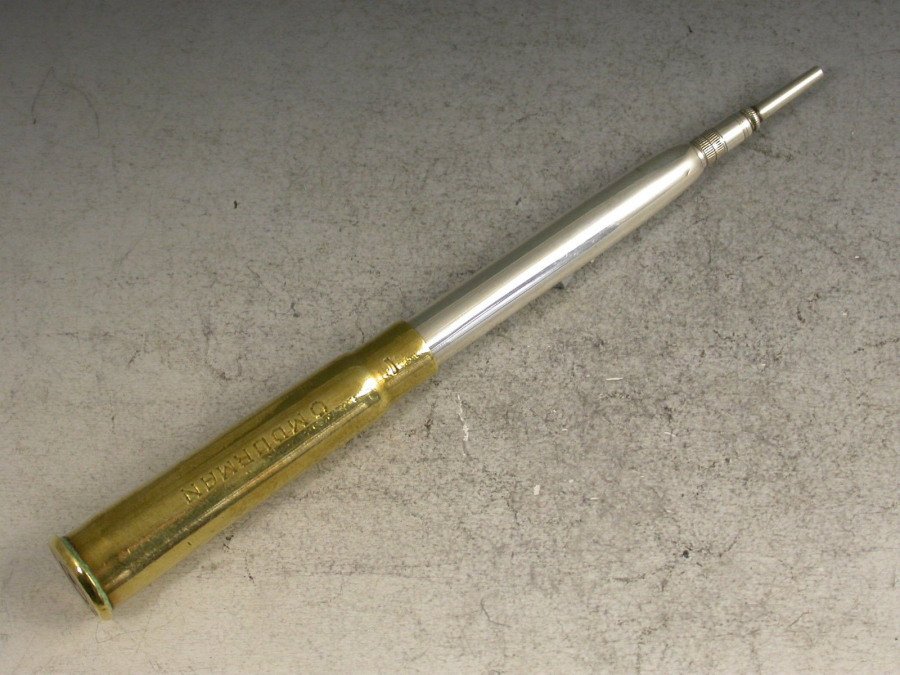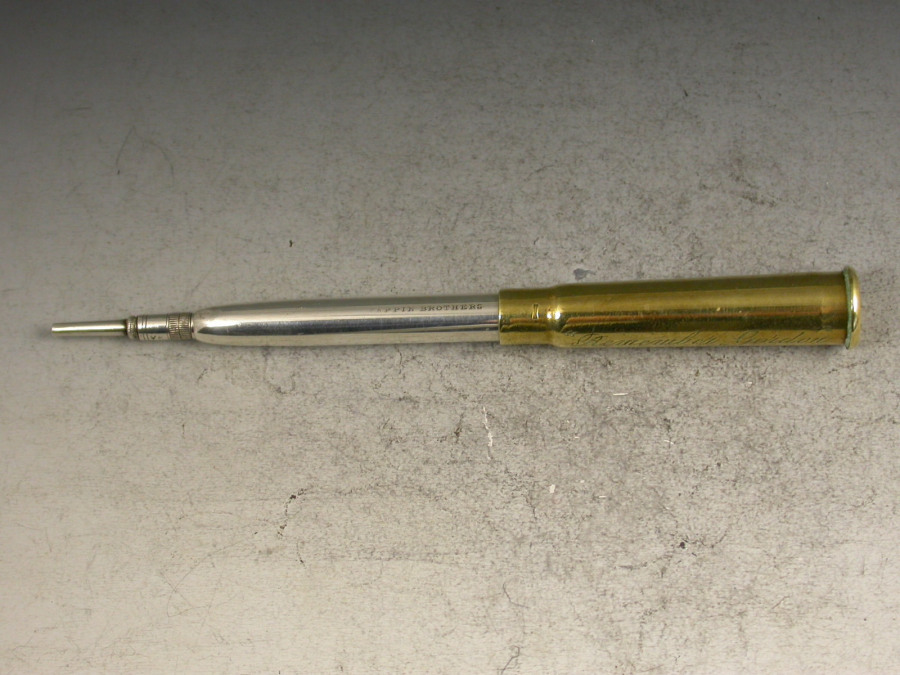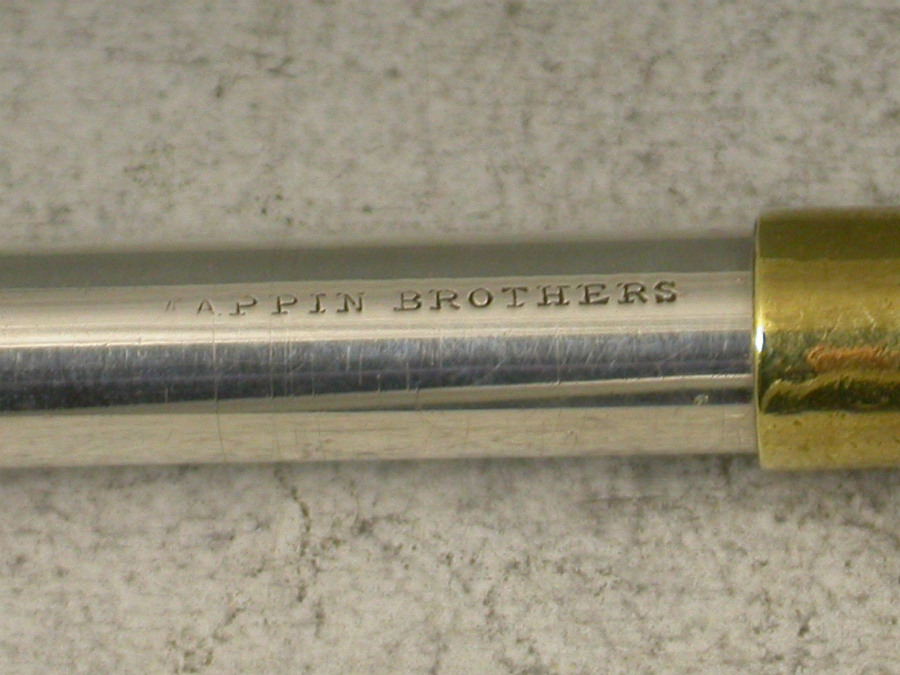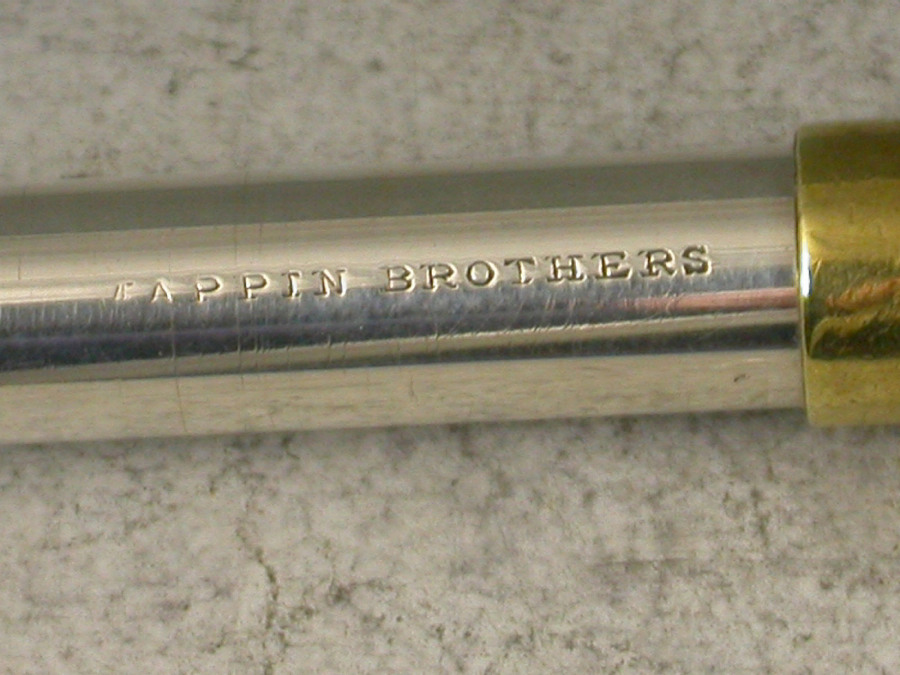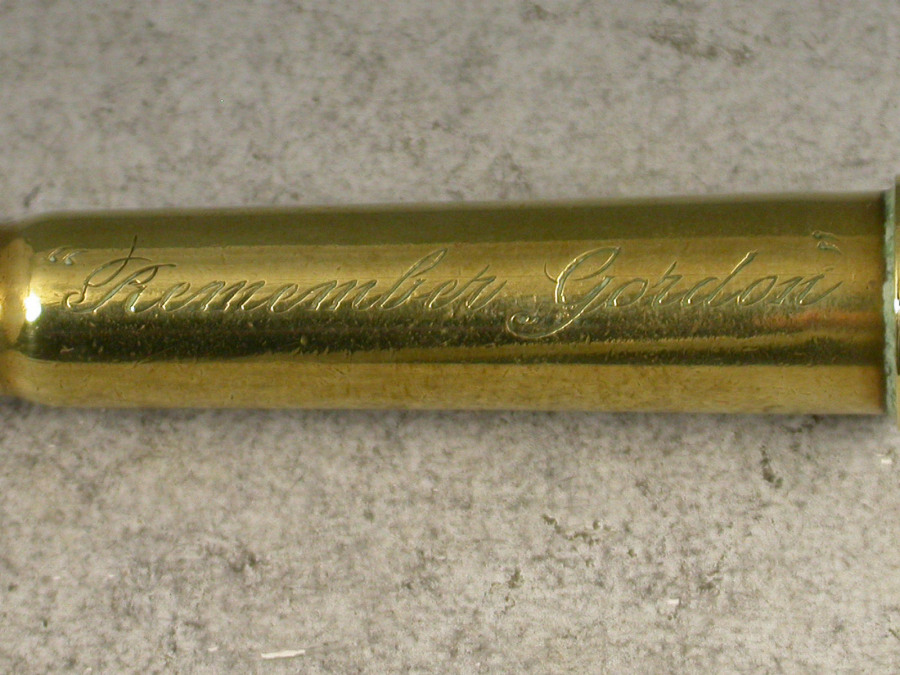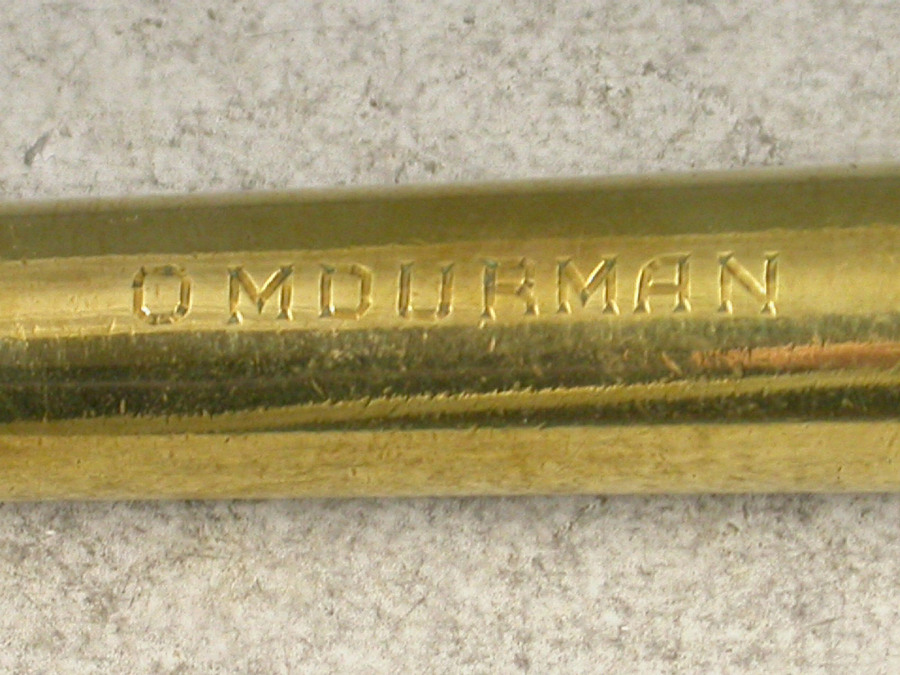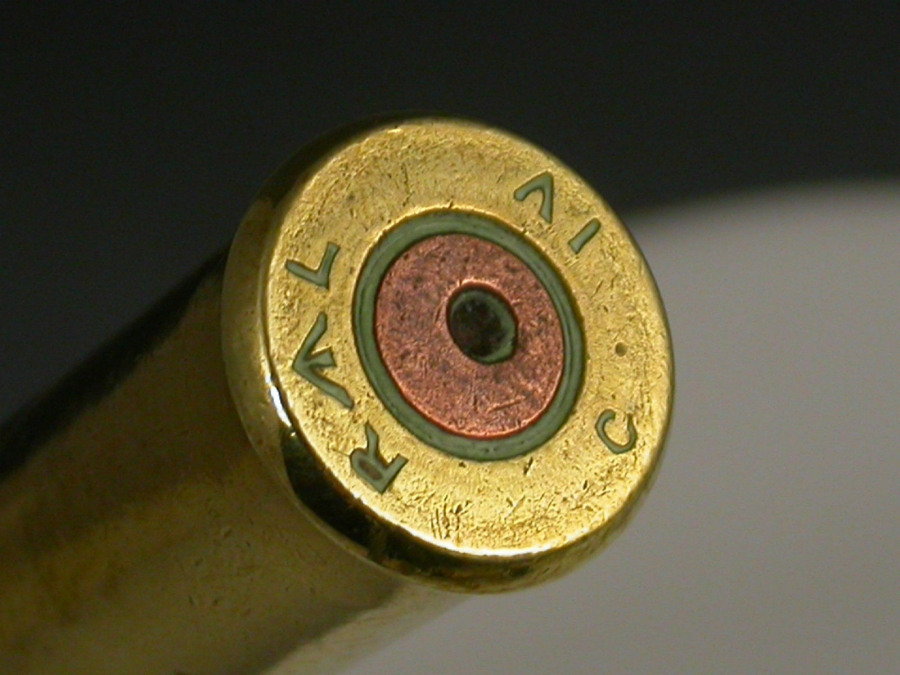 A rare and fine quality Victorian silver Propelling Pencil made from a real .303 brass rifle cartridge attached to a silver Propelling Pencil.

This pencil was made to commemorate the battle of Omdurman, fought in Sudan in 1898. It is made from a real .303 rifle cartridge, the headstamps are for a Woolwich-made Mark IV Ball cartridge, a hollow-point round introduced shortly before Omdurman and pulled from service not long thereafter.

One side of the brass cartridge is engraved ""OMDURMAN"". The other bears the slogan, ""Remember Gordon"".
General Charles George ""Chinese"" Gordon was governor-general in Sudan in the late 1870s, where he took an active role in suppressing the slave trade. Shortly after he returned to England in 1880, Britain's hold on Sudan was imperiled by a rebellion led by Muhammed Ahmad, who had declared himself al-Mahdi (""the messiah""). Gordon was recalled to service in 1884 and charged with evacuating Britons and Egyptians from Khartoum, but the city came under siege soon thereafter. The city fell in January of 1885, two days before the British relief force arrived; Gordon was slain, his head paraded on a pike.

Retailed by Mappin Bros, but probably made by Sampson Mordan & Co, c1900.

Sold - £295.00
Condition
In fine condition with no damage or repair. The pencil does not open and close being made up from a real brass .303 cartridge and a silver Propelling Pencil. The drive pin to extend the lead is in working order.
Weight
30.00 Grams (0.96 troy ounces)