Victorian Silver & Enamel Card Case - Theatrical Interest
Joseph Gloster, Birmingham 1899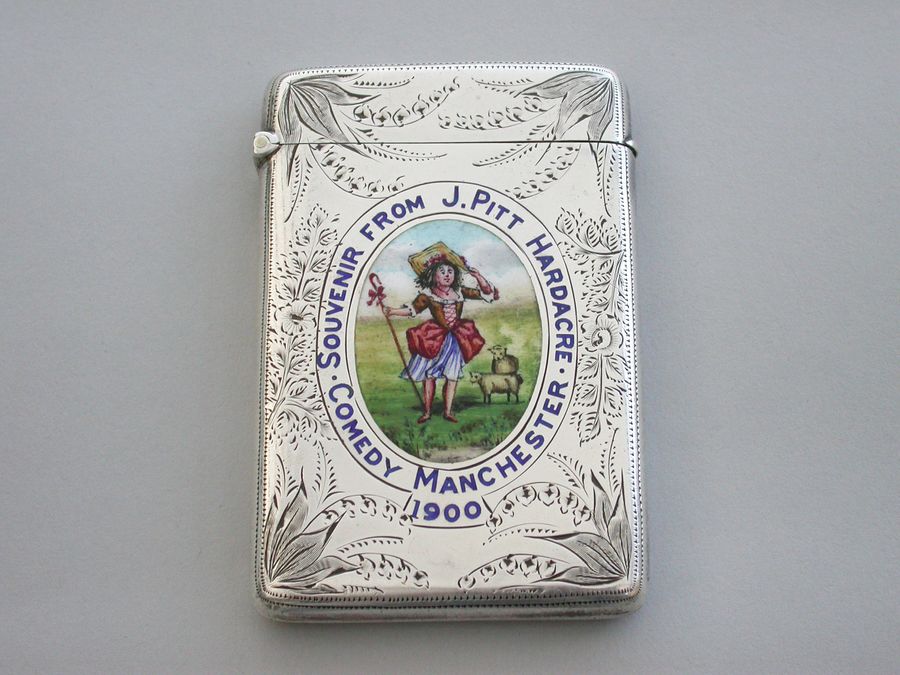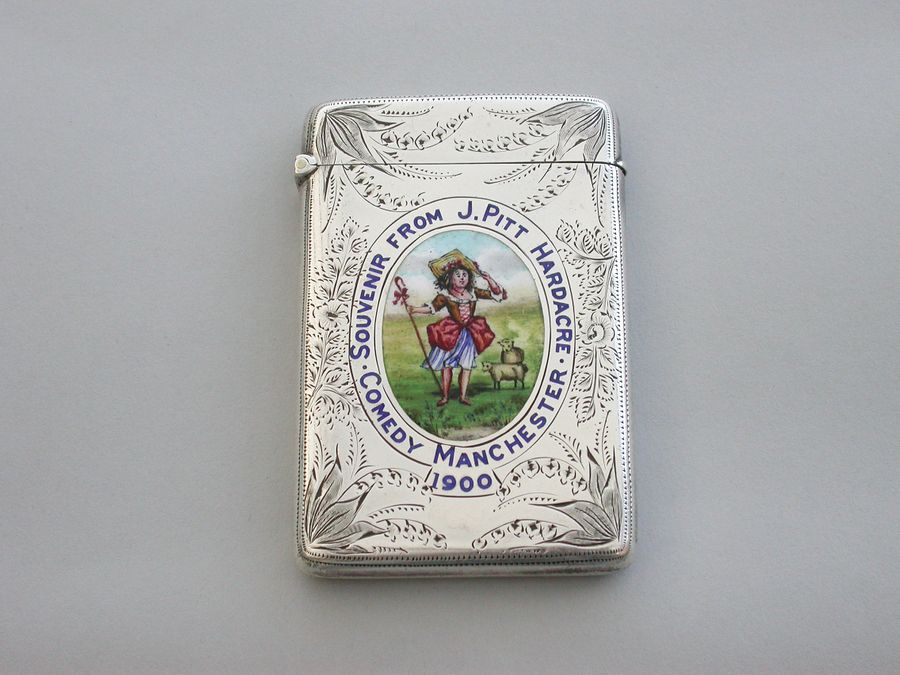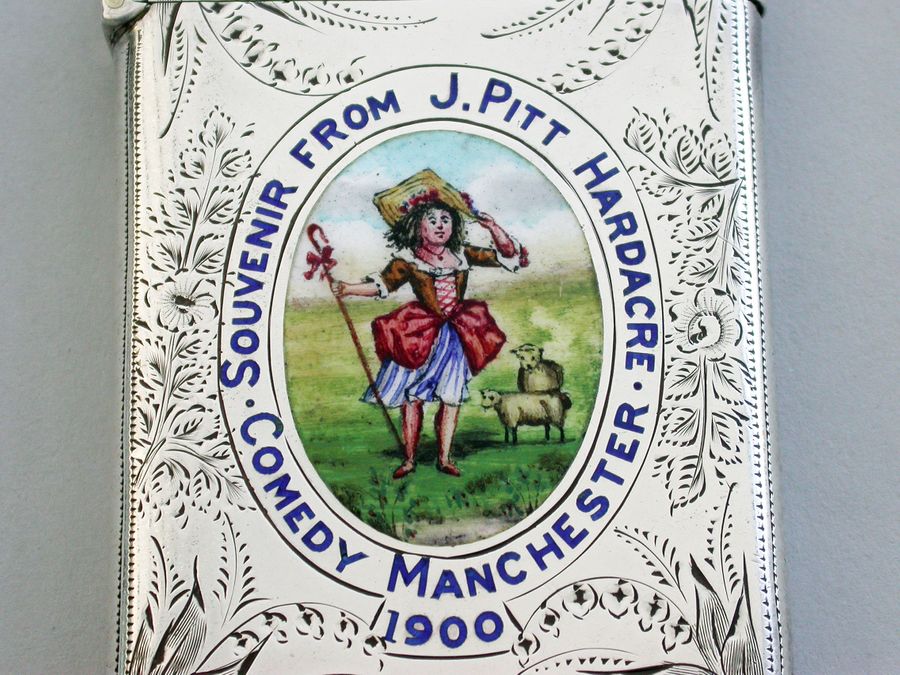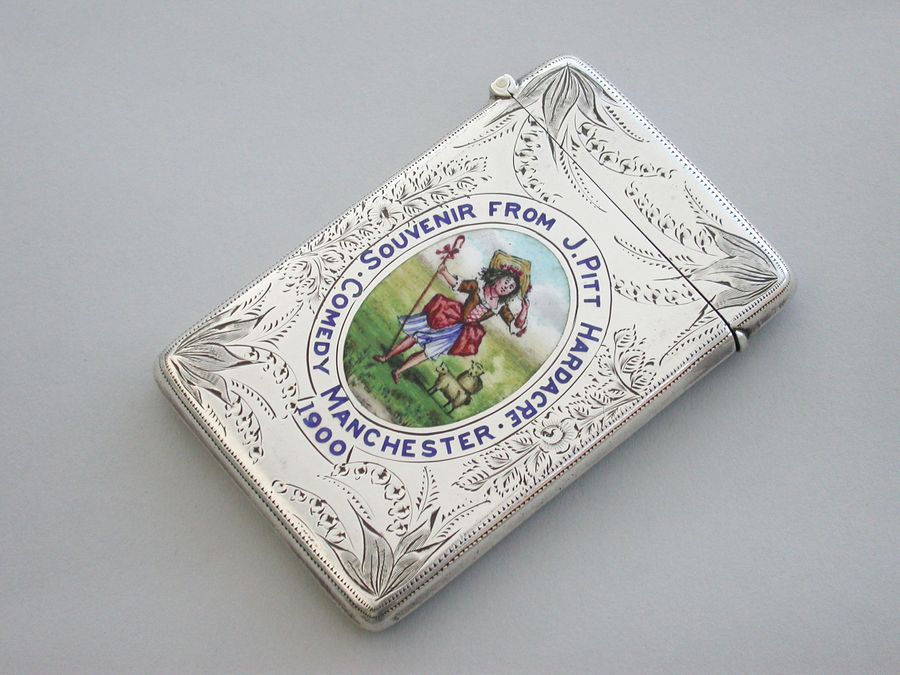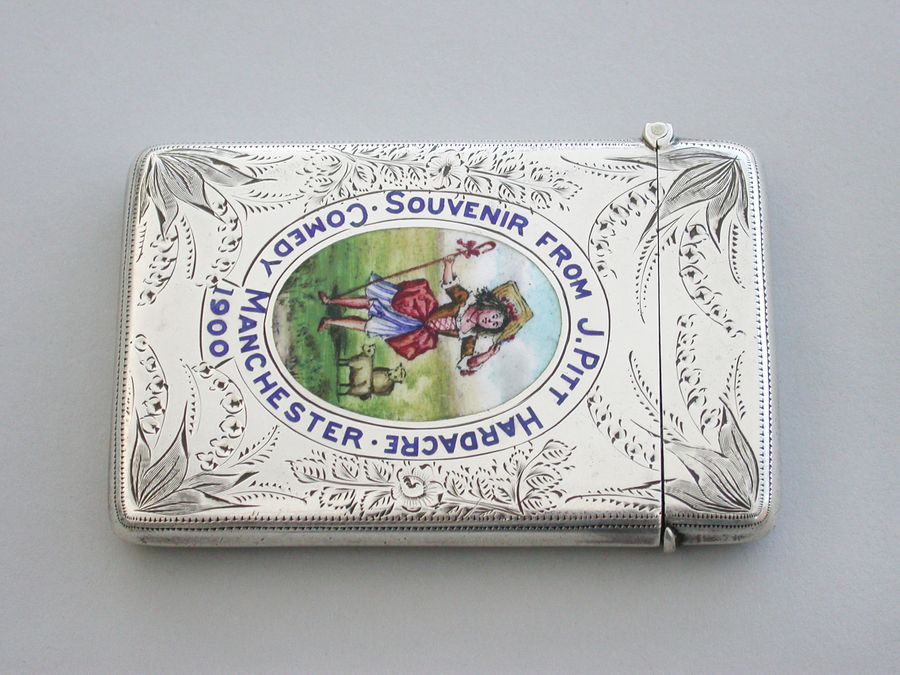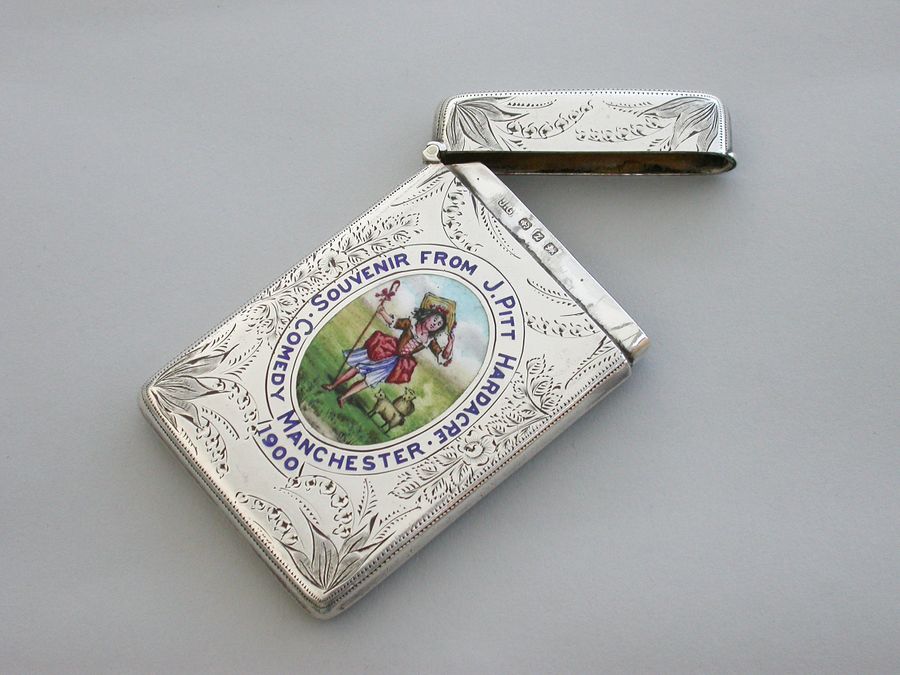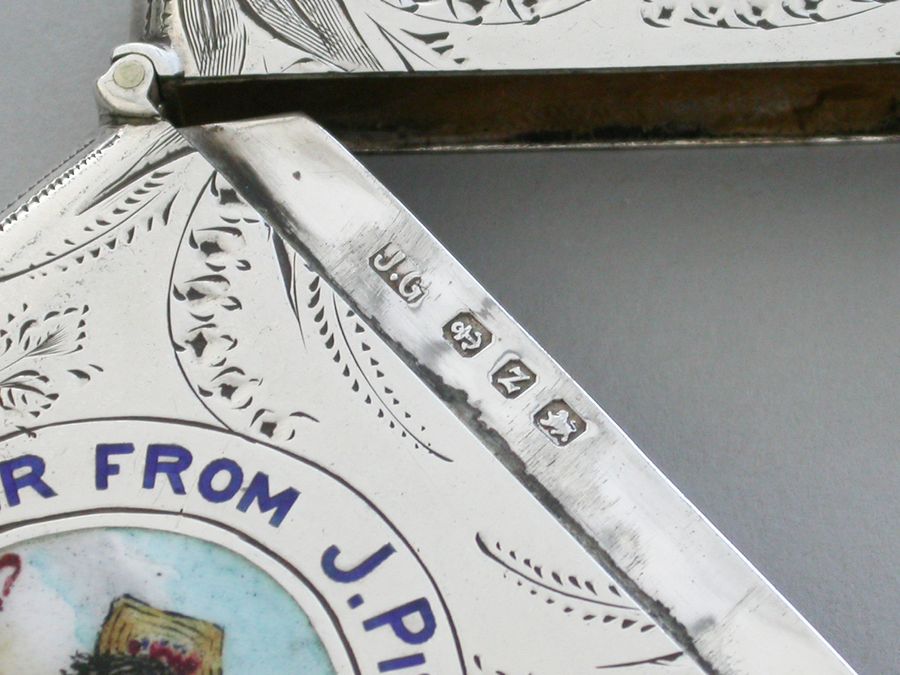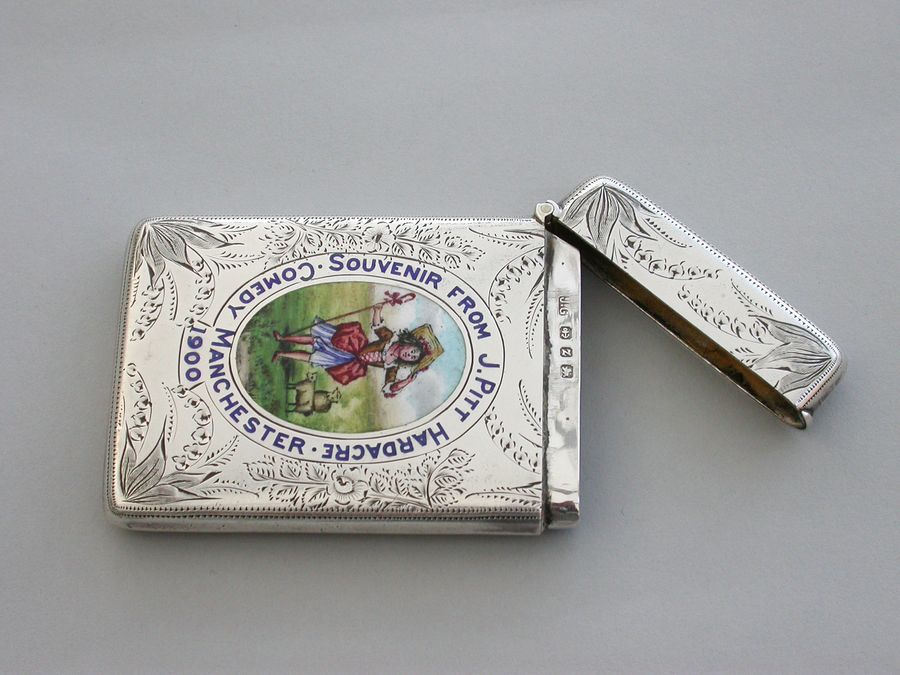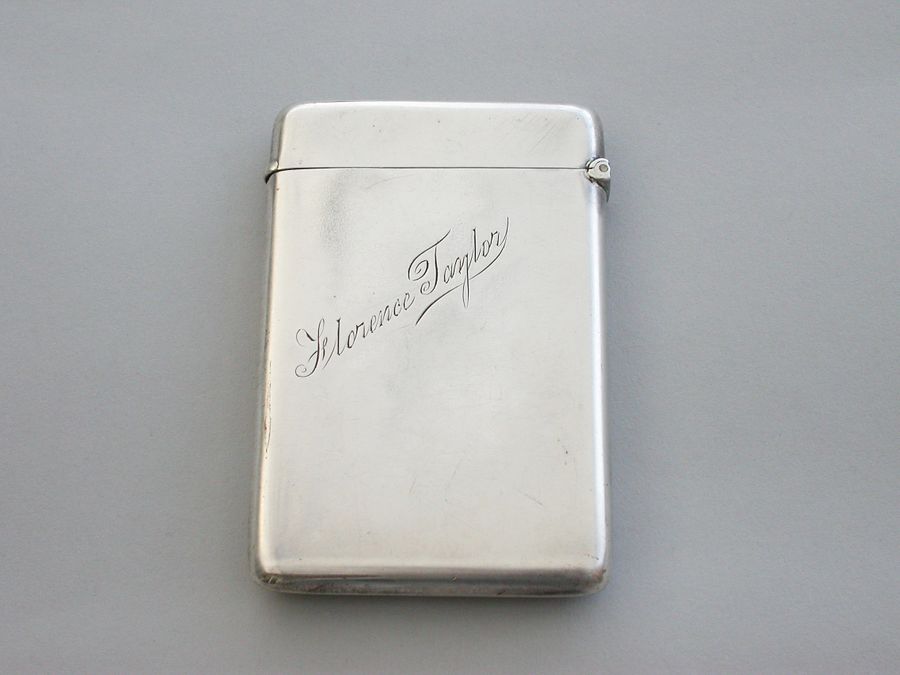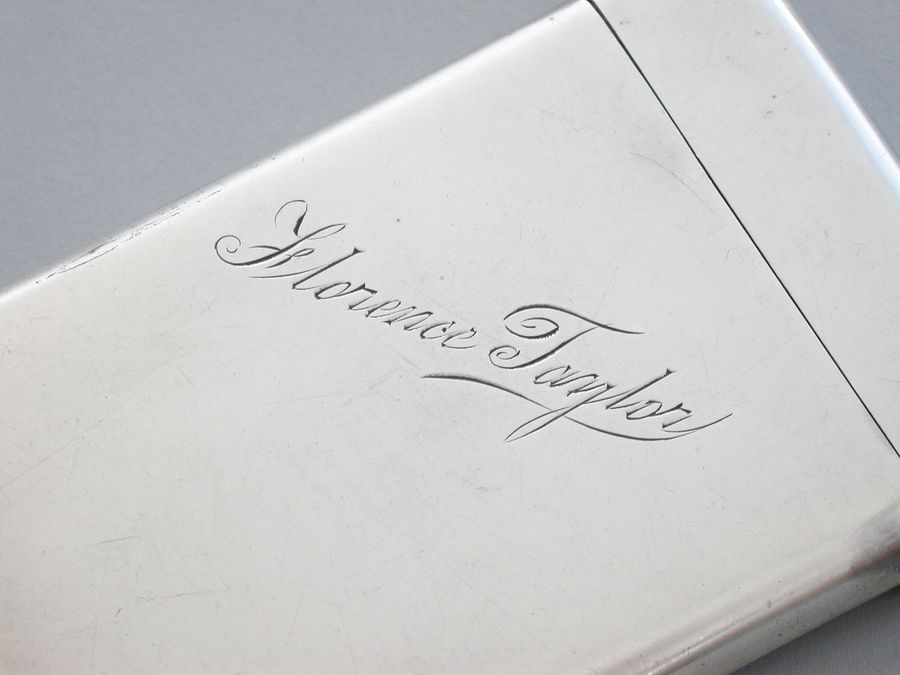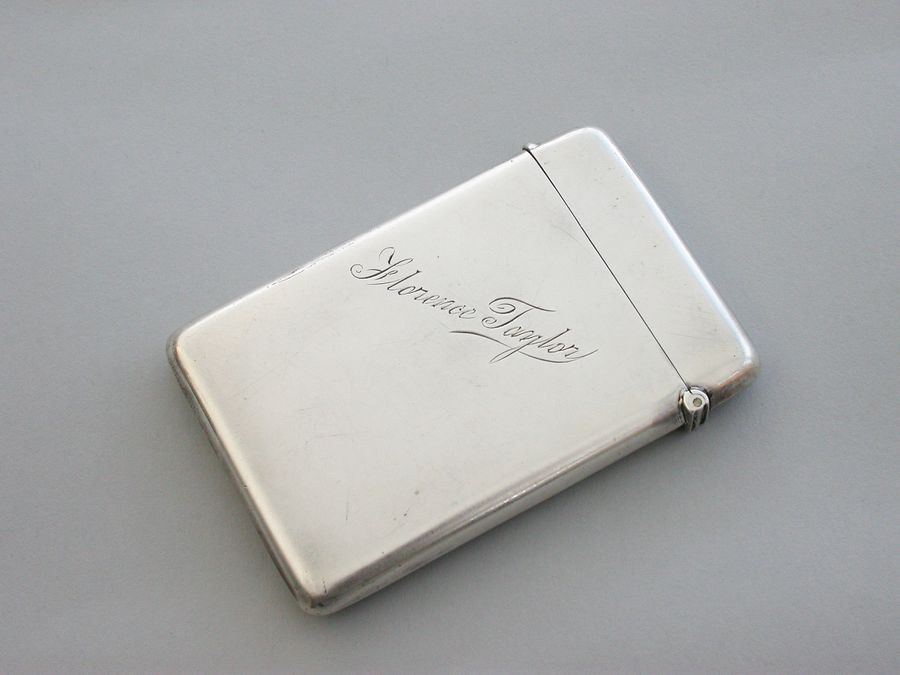 An interesting late Victorian silver and enamel Card Case with Theatrical interest, of rounded rectangular form with hinged lid and silver gilt interior. The reverse engraved with the actresses name - Florence Taylor. The front with enamelled oval panel depicting Little Bo Peep with her sheep surrounded by a garter with the enamelled inscription - ""Souvenir from J.Pitt Hardacre. Comedy Manchester 1900.

By Joseph Gloster, Birmingham 1899.

For many years the Comedy Theatre, Manchester, was run by John Pitt Hardacre who began his theatrical career at the Queen's Theatre, Manchester in 1876 under the stage name of Stanley Ward. He eventually became Lessee of the Queen's and Comedy Theatres, Manchester, the Prince's Theatre, Blackburn, the Theatre Royal, Darwen, and joint Lessee of the Theatre Royal, Oldham.
In December 1899 John Pitt Hardacre put on the pantomime 'Little Bo Peep' at the Comedy Theatre, Manchester. The show was very successful and ran for 168 performances, only closing on March 31st 1900. Members of the company were given gifts to celebrate the production.
"The 168th and last performance of ""Be-Peep,"" the Comedy Theatre pantomime, took place on Saturday evening. There was, as is usual on such occasions, a crowded house. A large part of the audience was composed of boisterous youths, principally the students of ""arts and sciences,"" and a Manchester public hardly requires to be informed that from the rise to the fall of the curtain they made themselves rather prominent. In commemoration of a record success, Mr. Pitt Hardacre (who had to make a speech to the audience) presented each member of the company with a silver souvenir. The ladies received card cases, and the gentlemen cigarette cases. - The Manchester Times, Friday, 5 Apr 1900.""
Sold - £850.00
Condition
In good condition with no damage or repair, minor 'pocket wear' to the enamel.
Weight
69.50 Grams (2.23 troy ounces)