Victorian Silver & Enamel Mudhook Yacht Club Presentation Vesta Case
B & S ? Birmingham 1895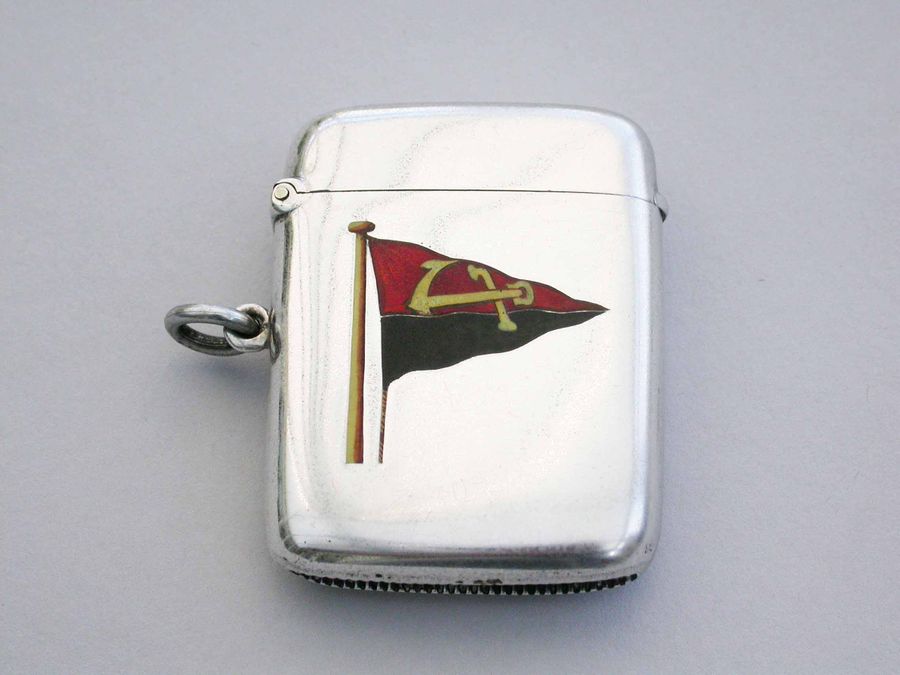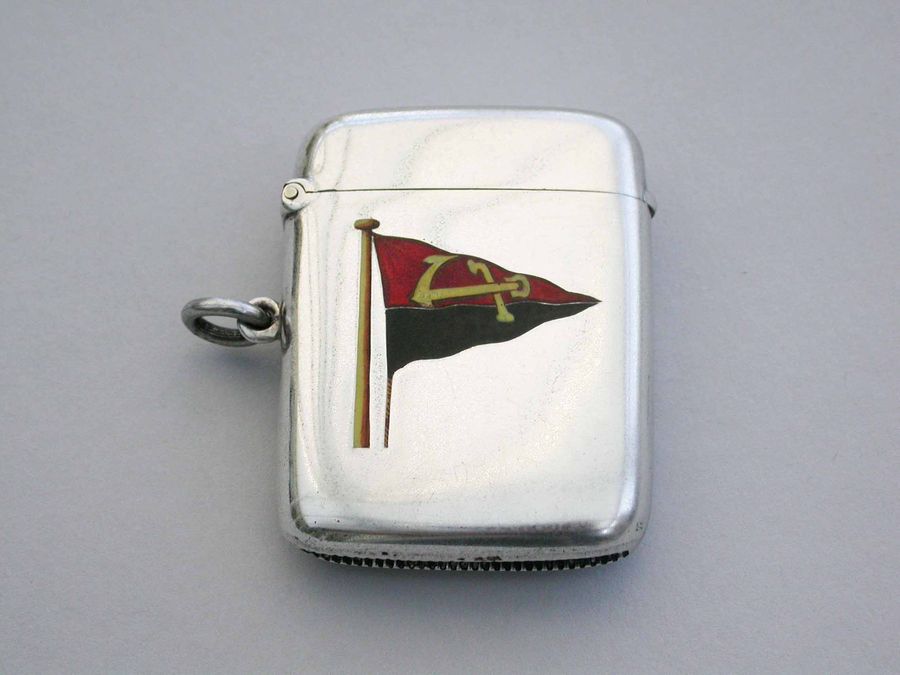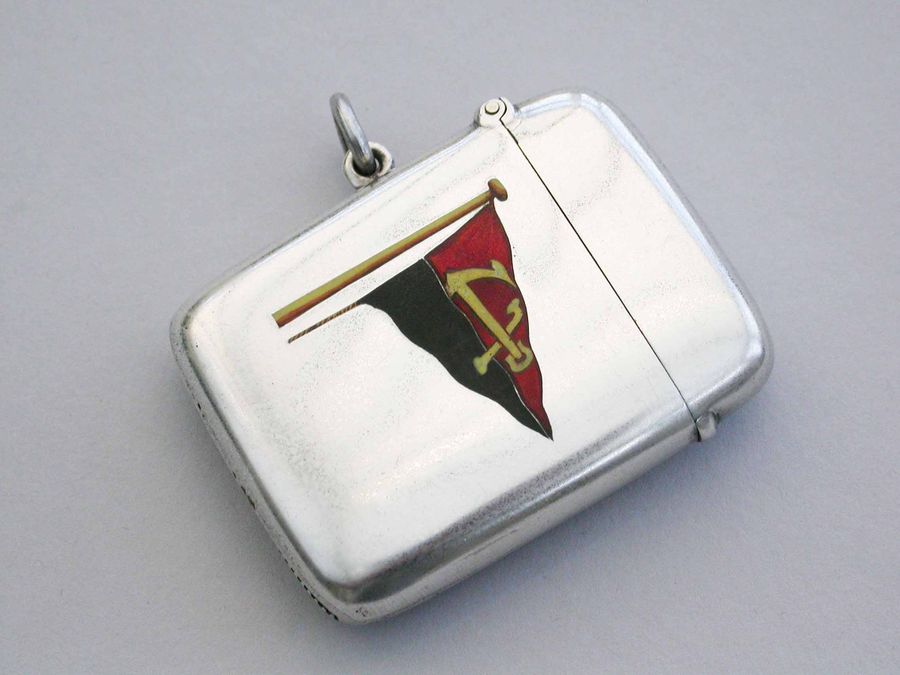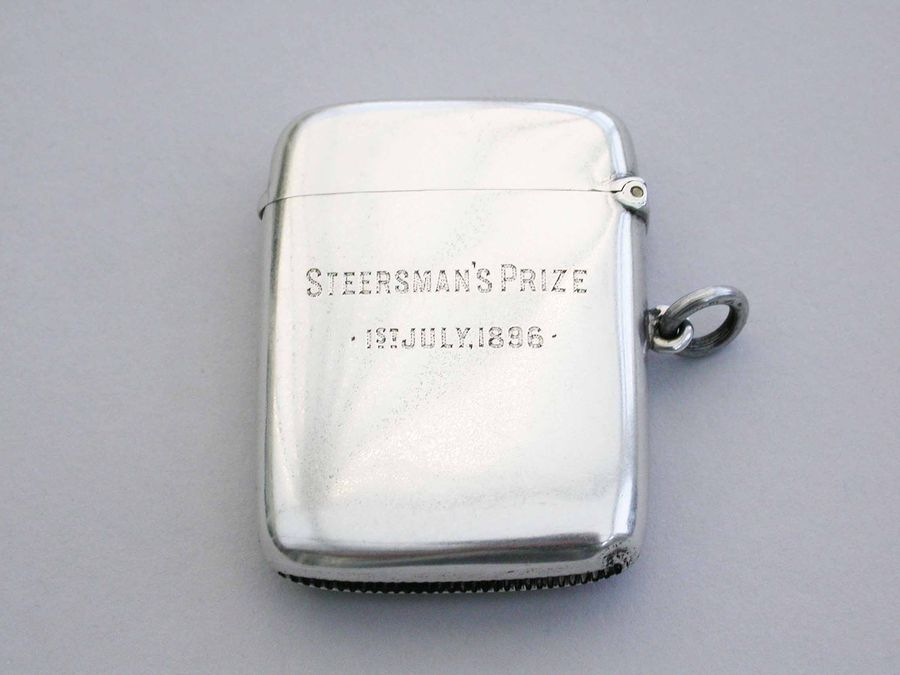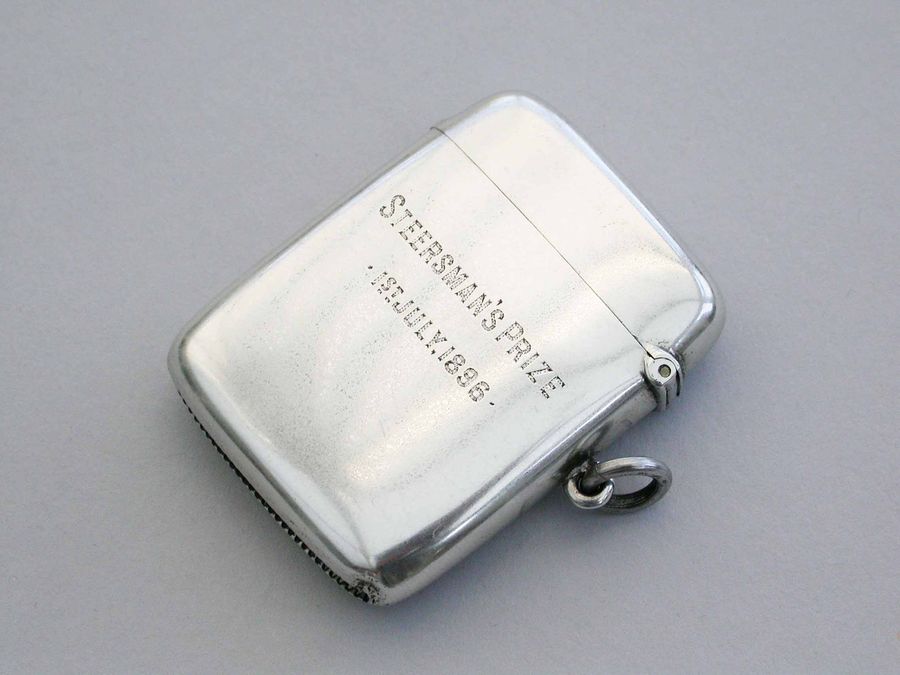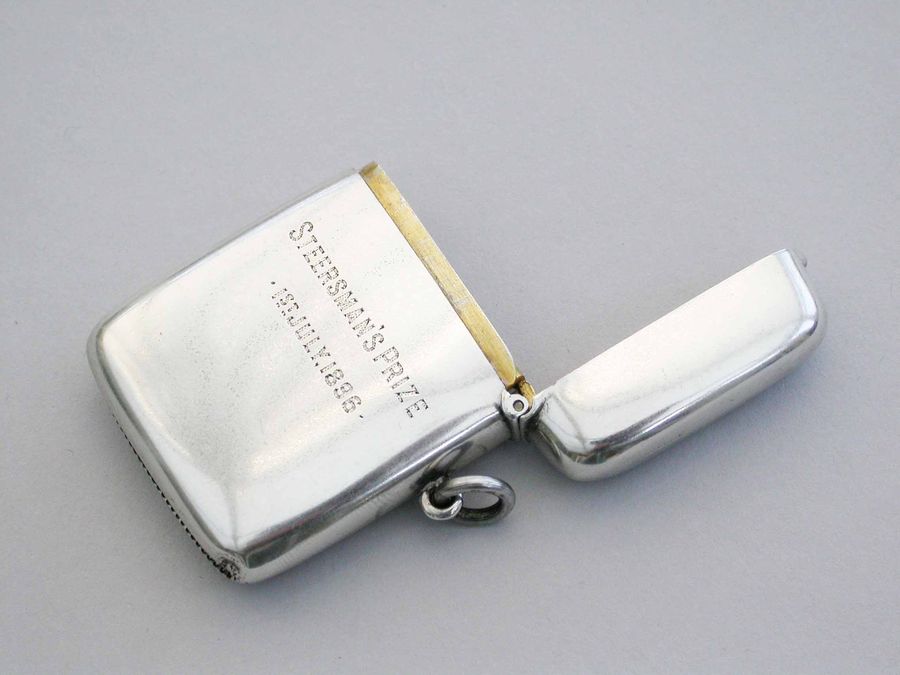 A fine quality Victorian silver and enamel presentation Vesta Case with sailing interest, of rectangular form with attached suspension ring. The front enamelled with a red and black burgee with gold anchor for the Mudhook Yacht Club in Scotland. The reverse with contemporary engraved inscription : STEERSMAN'S PRIZE 1st July 1896. Silver gilt interior.

By B & S ? Birmingham, 1895

The Mudhook Yacht Club was founded in 1873 by six friends going off for a weekend on one of the group's steam yacht. They were in Boag's Inn at Fairlie on the Firth of Clyde and having a quick one before going aboard while waiting for some of the others to appear. As they were a bit dissatisfied with the clubs around the Clyde they decided to form a yacht club of their own. This club was to be something special with the main aim being "to encourage Corinthian yachting" and not "to give expensive races for professional skippers steering their employers' yachts". They quickly adopted a constitution that included limiting the membership to forty members and held a regatta limited to helmsmen who were members of a recognised yacht club that was within fifty miles of Carrick Castle, another of their favourite watering holes on the Firth of Clyde. The constitution was subsequently changed to 'forty and one forbye' as, on a count, the Secretary had forgotten to count himself into the total. Thereafter the Club took a very active part in the Clyde racing scene. It was particularly noted for only giving two prizes in any race but both prizes were of a very high quality.
Reserved - £450.00
Condition
In good condition with no damage or repair
Weight
39.00 Grams (1.25 troy ounces)