Victorian Silver & Enamel Presentation Cigarette Case With Horse Racing Interest
George Heath, London 1890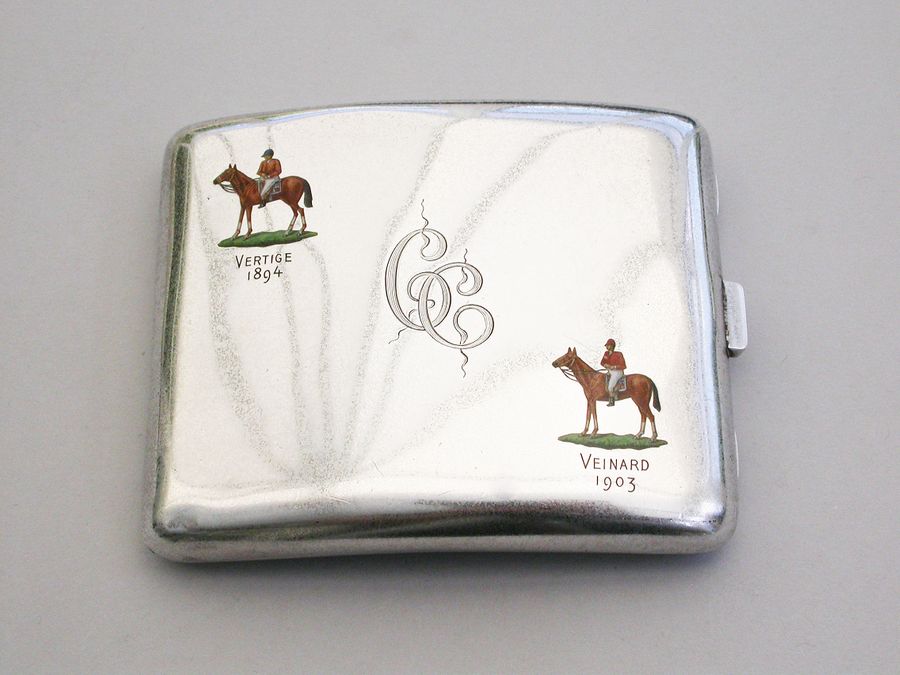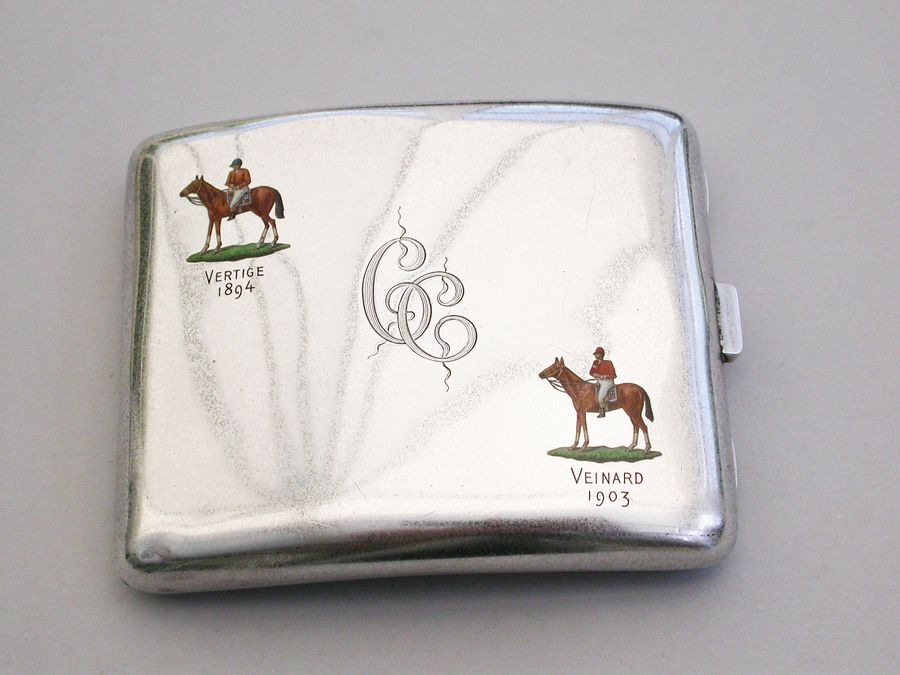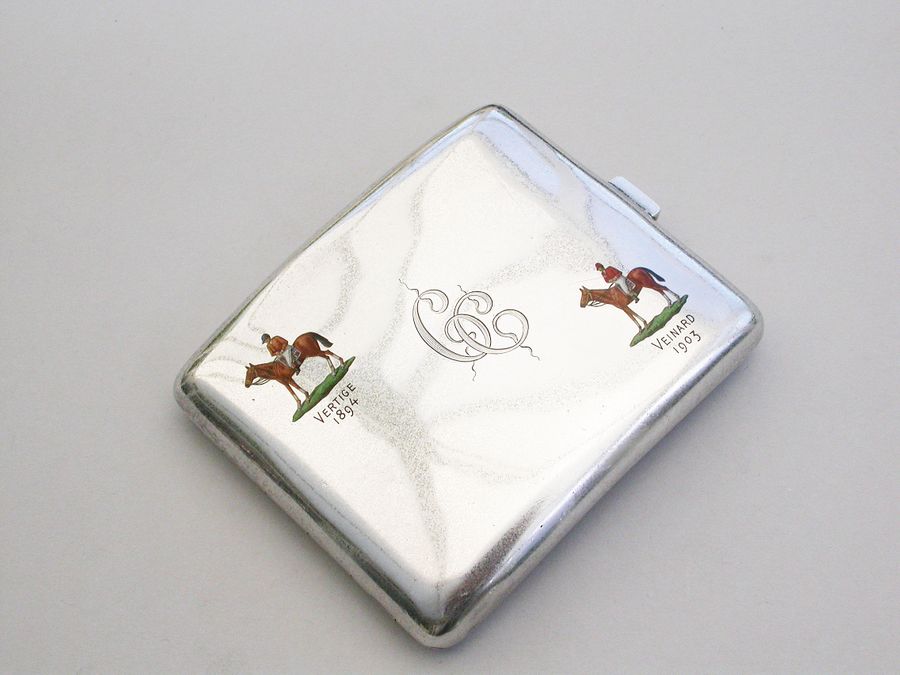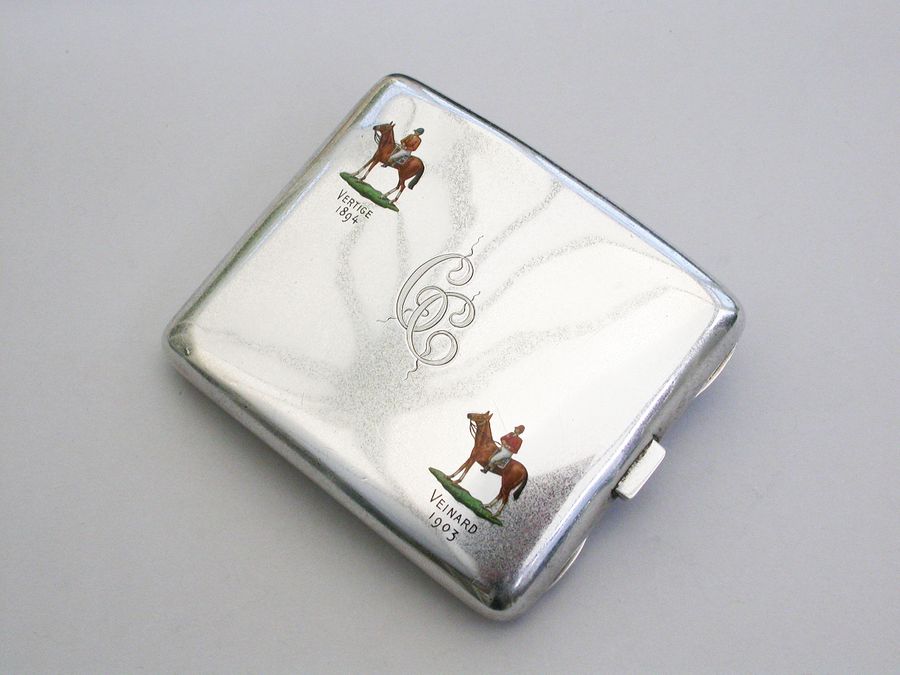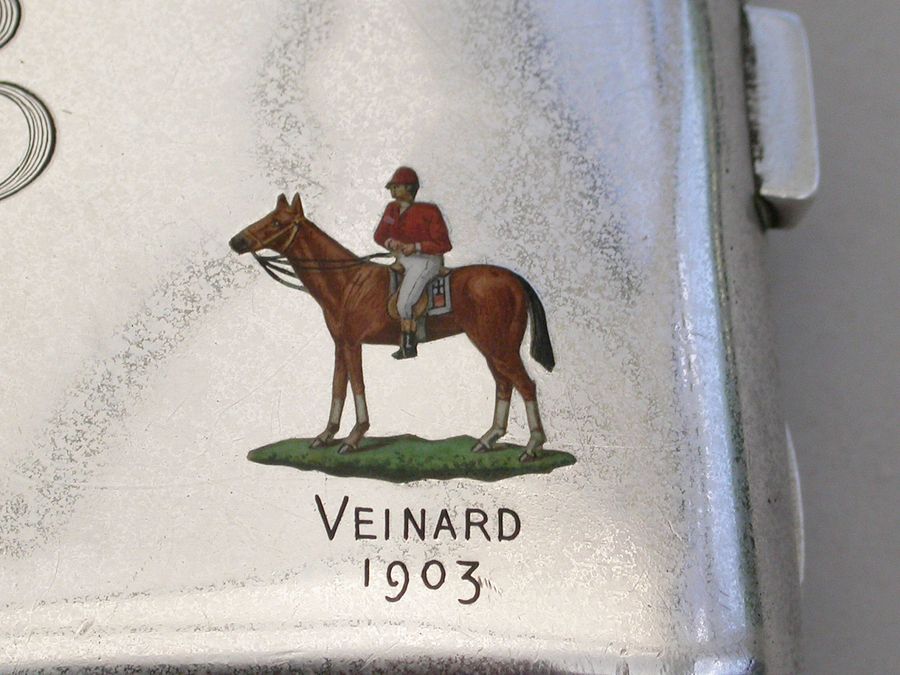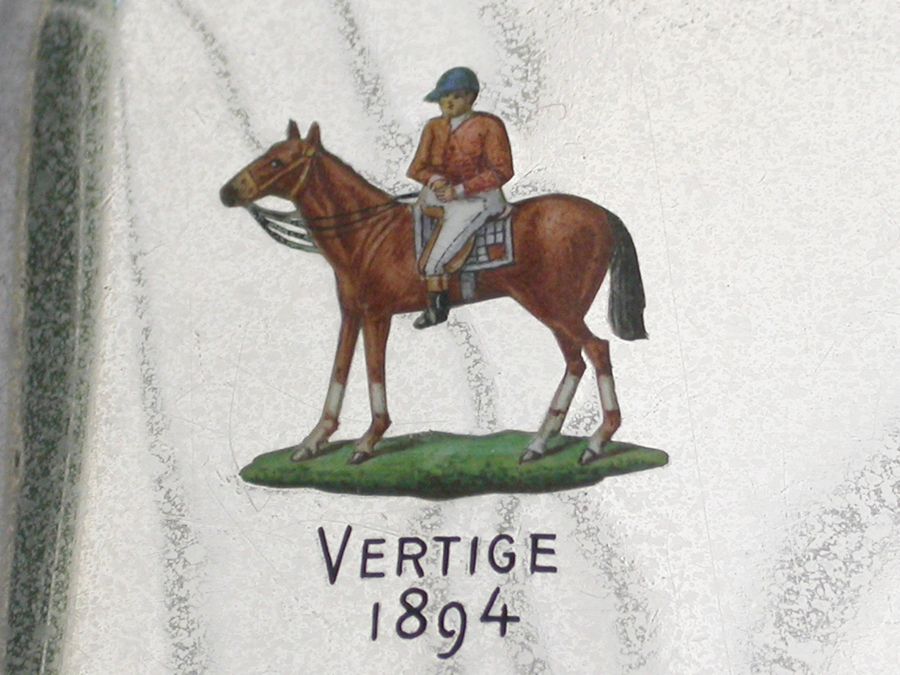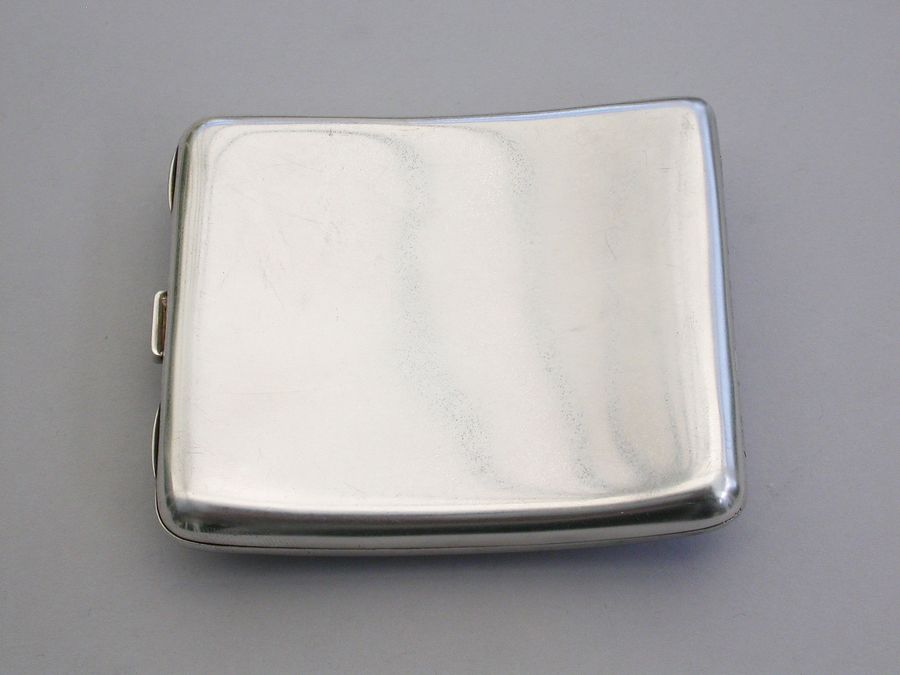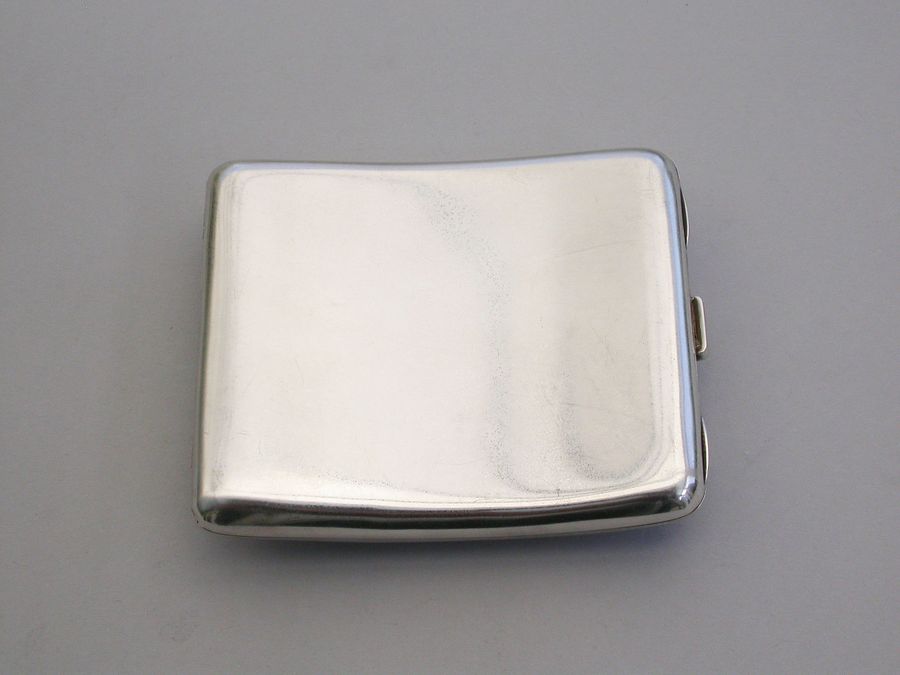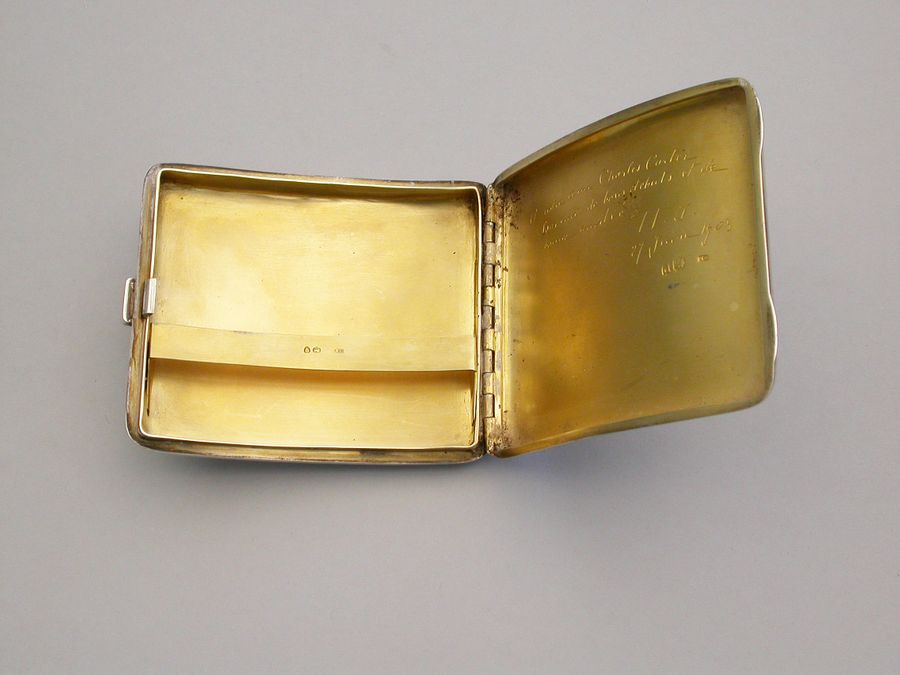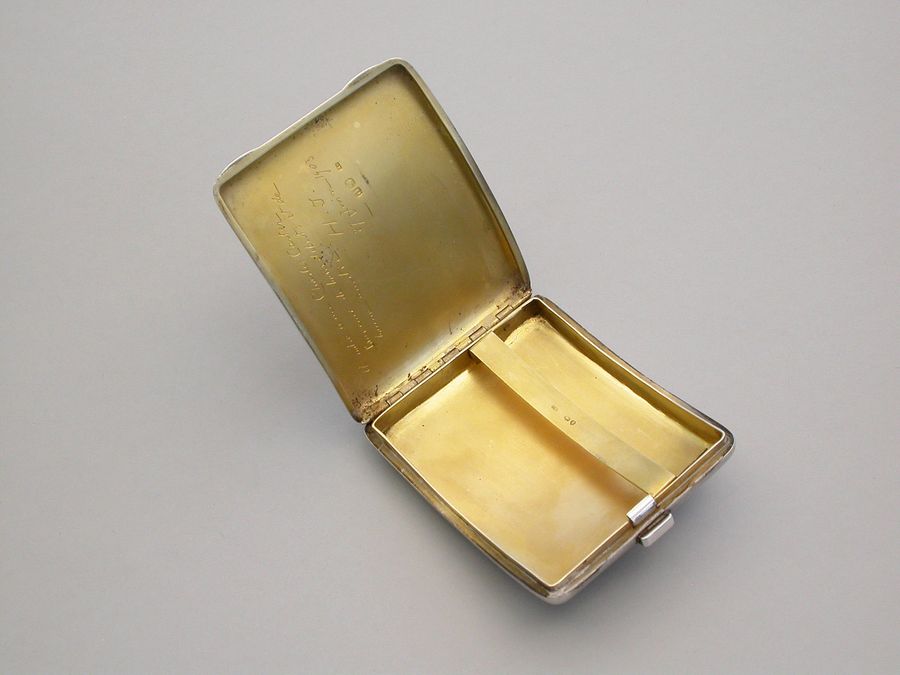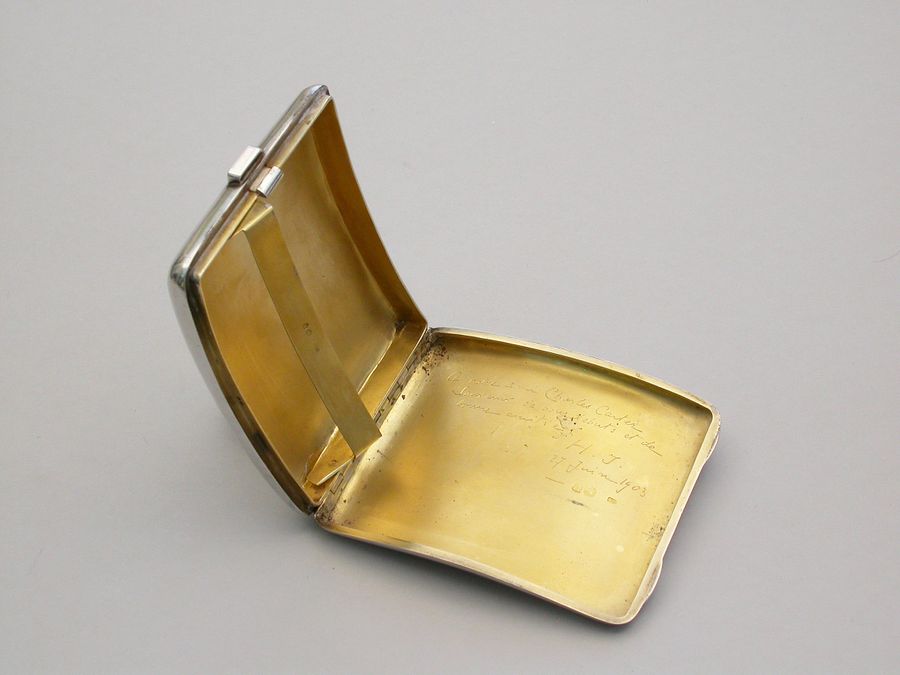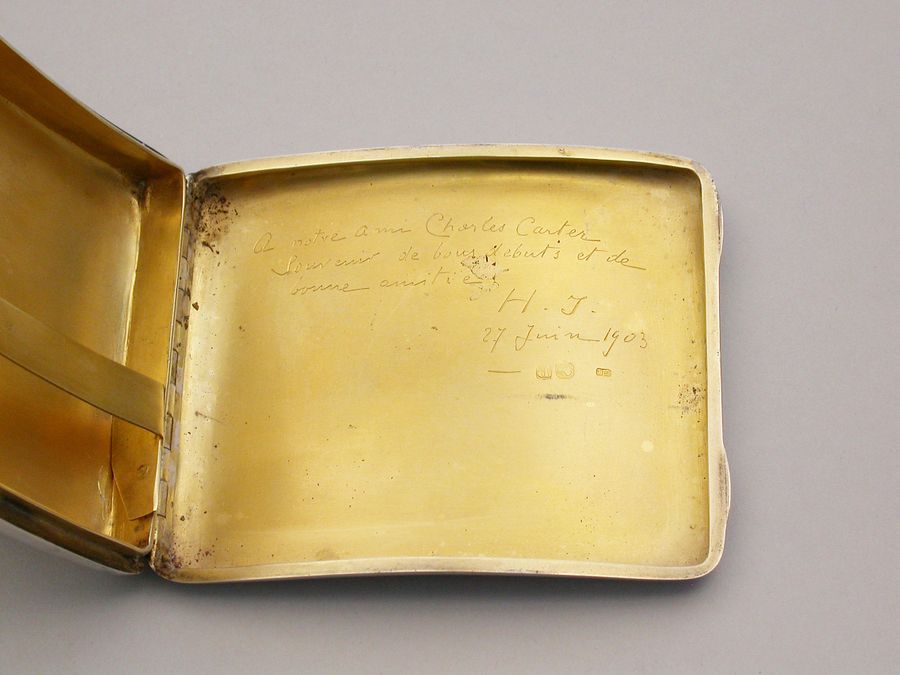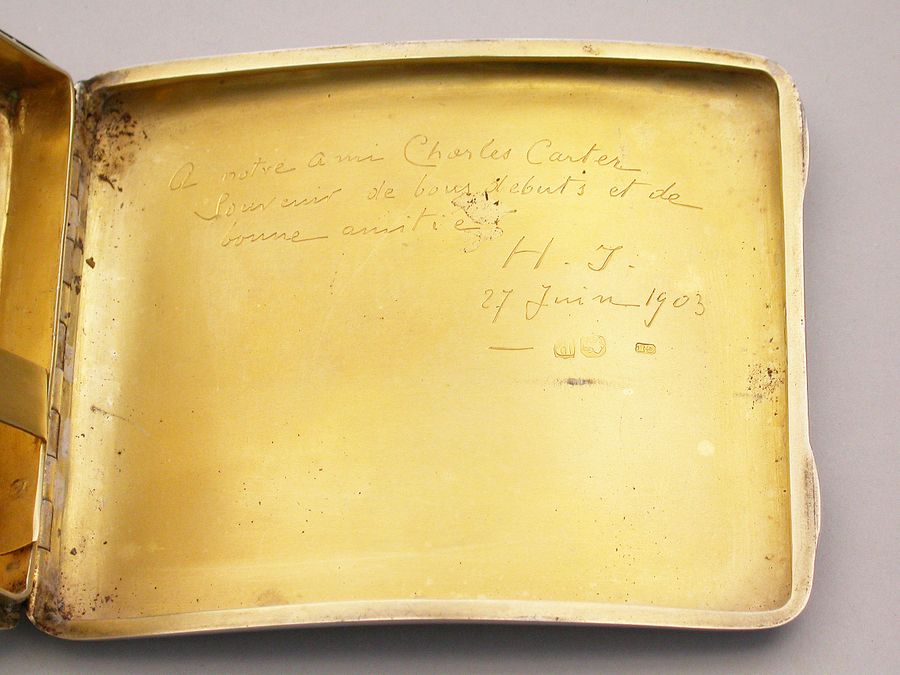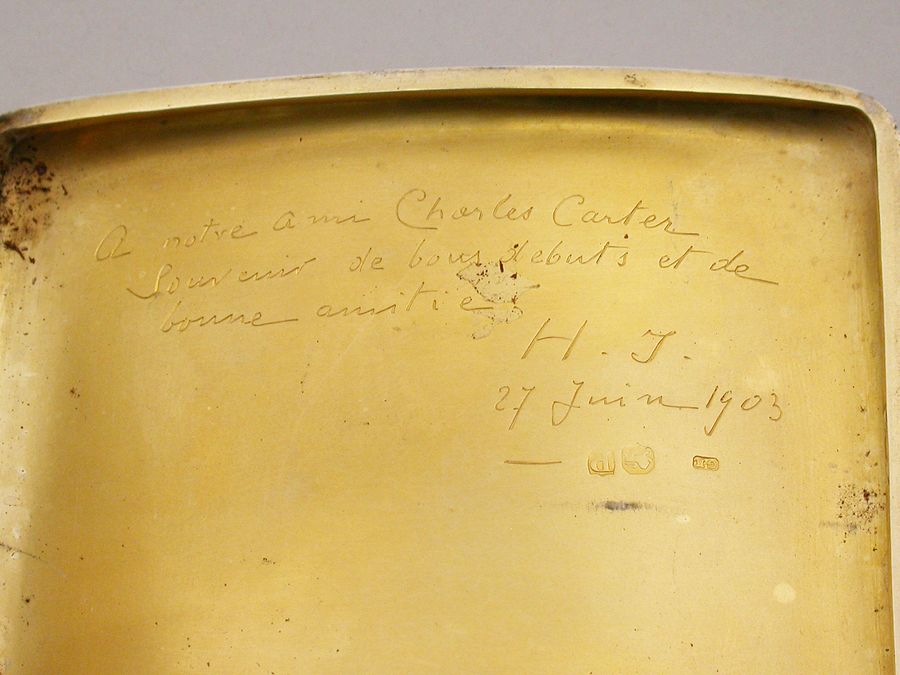 A fine quality Victorian silver Presentation Cigarette Case of curved rectangular form with sprung hinged opening mechanism and silver gilt interior. The cover with applied enamelled vignettes of the race horses 'Vertige' and 'Veinard'.
Engraved with the initials 'CC' for Charles Cater (Trainer). The interior with presentation inscription dated 27th June 1903.

By George Heath, London, 1890.

Given to the famous Anglo/French Race Horse Trainer - Charles Carter.

Vertige won the Grande Course de Haies d'Auteuil, sometimes referred to as the French Champion Hurdle, in 1894.

Veinard won the Grand Steeple-Chase de Paris in 1903.

Both horses owned by Charles Lienart. Charles Anne François Liénart (October 3, 1847 - November 26, 1921) was a Belgian senator, banker and race horse breeder.

THE CARTER DYNASTY
The Carters had a dominating effect on French Racing not only because they were so numerous, but also because they had talent. Other racing families came to France in imitation, such as the Cunningtons, Jennings and Watsons, with whom they intermarried, but perhaps none were so pervasive. The Carters were the founders of the English colony in Chantilly and instrumental in the future racing success of the town and nation. Members of this family have an unparalleled racing record; they won the Prix de l'Arc de Triomphe 5 times, the Prix du Jockey Club on no less than 27 occasions, the Grand Prix de Paris on 16 runnings and the Prix de Diane 23 times.

The Carters became so numerous that they became known by the name of their training establishment or their crack horses. Thus Tom, son of Thomas Carter (The Genius), was known as Carter Plaisanterie (1842-1918). He bought Plaisanterie (by Wellingtonia - Poetess) as a yearling filly for FF825 and kept a half ownership. As a three year old she went on to win 14 out her 15 races including the Cambridgeshire and the 1885 Cesarewitch. Large fortunes were won on odds of 25/1 and 10/1 respectively.

Richard Snr. (1840-1923) trained at Royallieu for Maurice Ephrussi, brother-in-law of Edouard de Rothschild, M.Hawes and Henri Say (the diminutive sugar magnate). His cracks were Codomen, Prix du Jockey Club winner Mordant (by War Dance - Magdala), Chulot, Tricolor and L'Epe. His sons were Charles (1869-1952) who trained for Comte de Brissac, Michel Ephrussi, M. Liènart and Maurice de Gheest, and Roland (1872-1902) who trained for M. Gagé until his early death at age 29.



£685.00
Condition
In good condition with no damage or repair
Weight
168.00 Grams (5.40 troy ounces)