Victorian Silver & Enamel Sentry Box Vesta Case - The Royal Artillery (Scottish Division)
Sampson Mordan 1886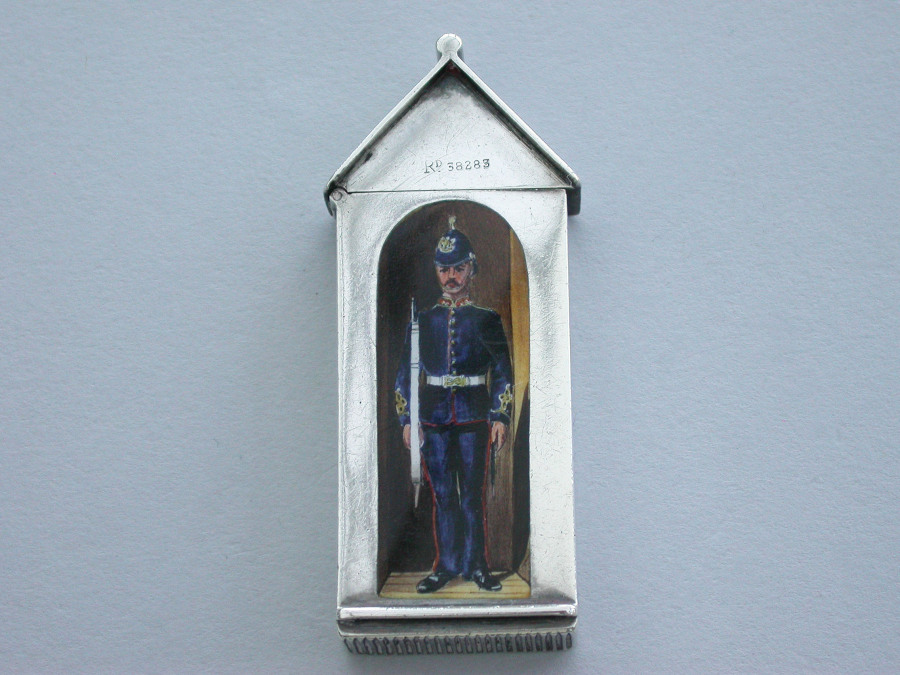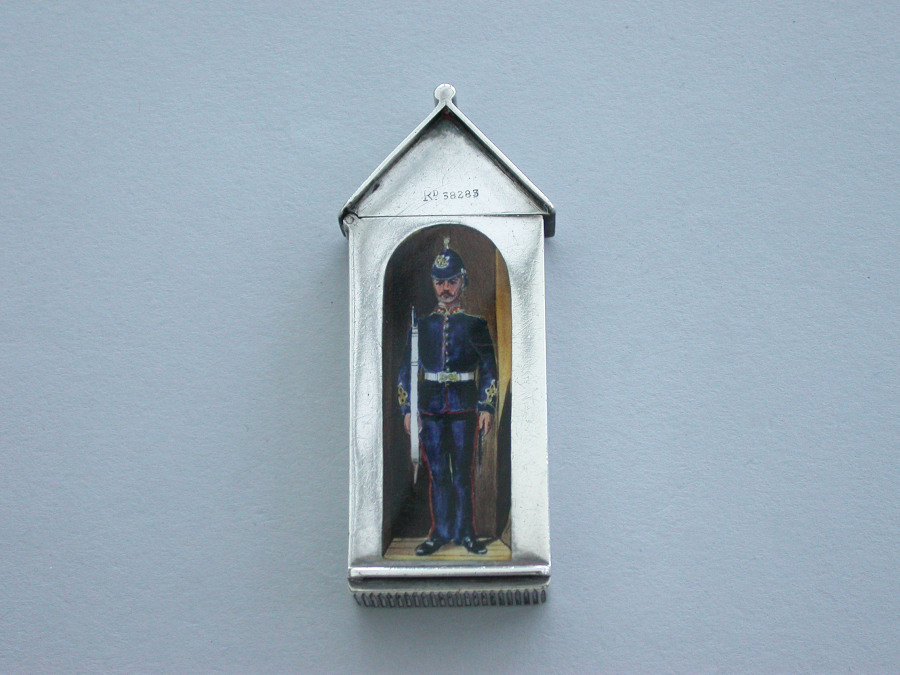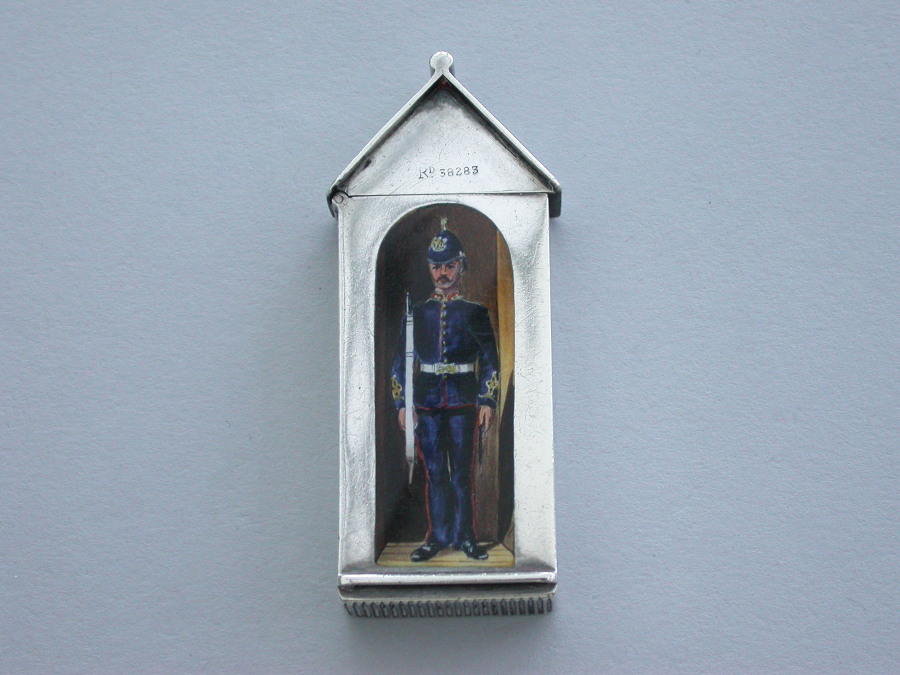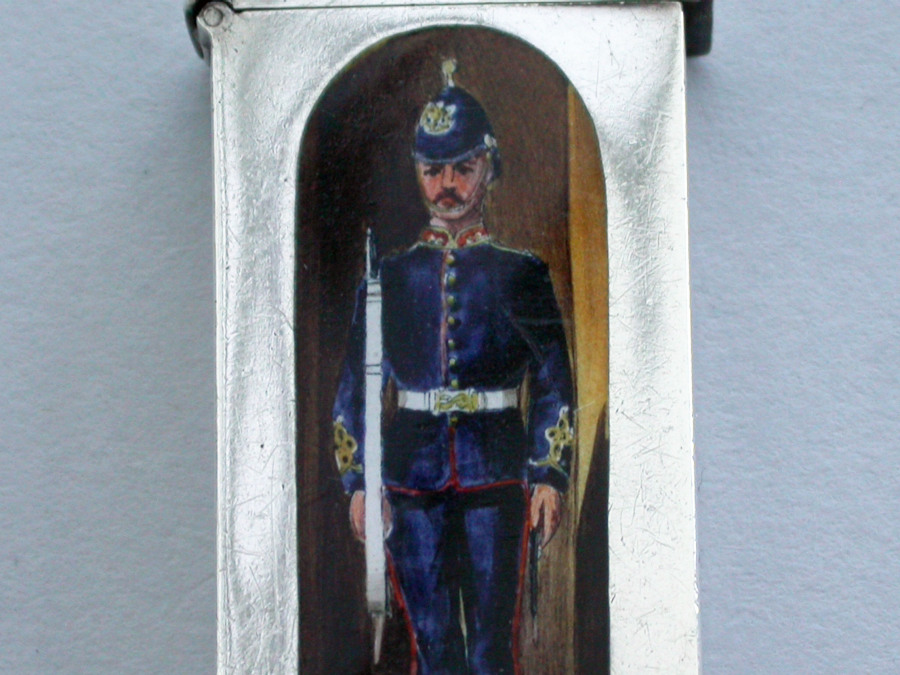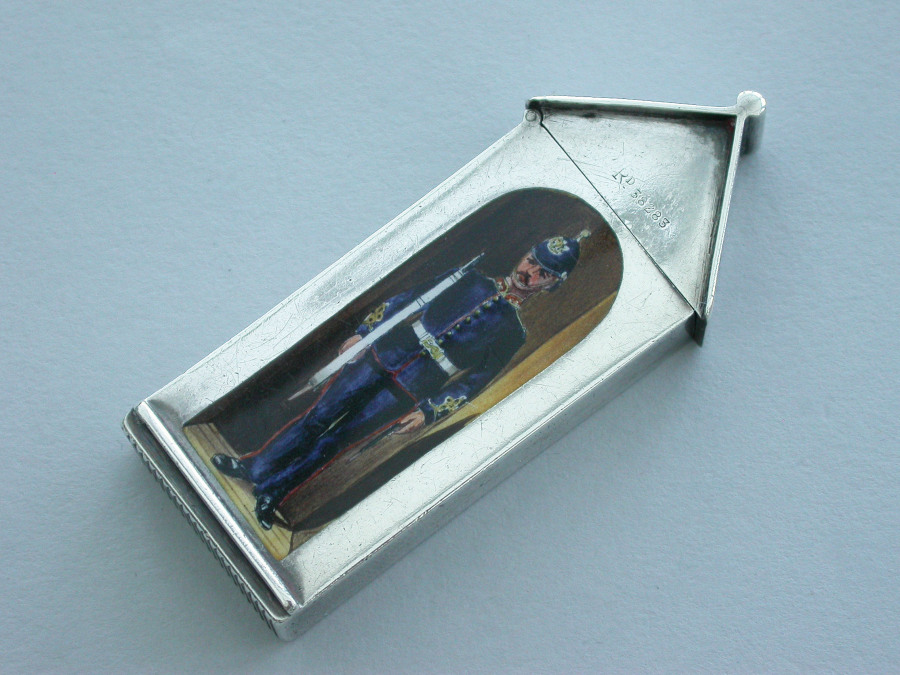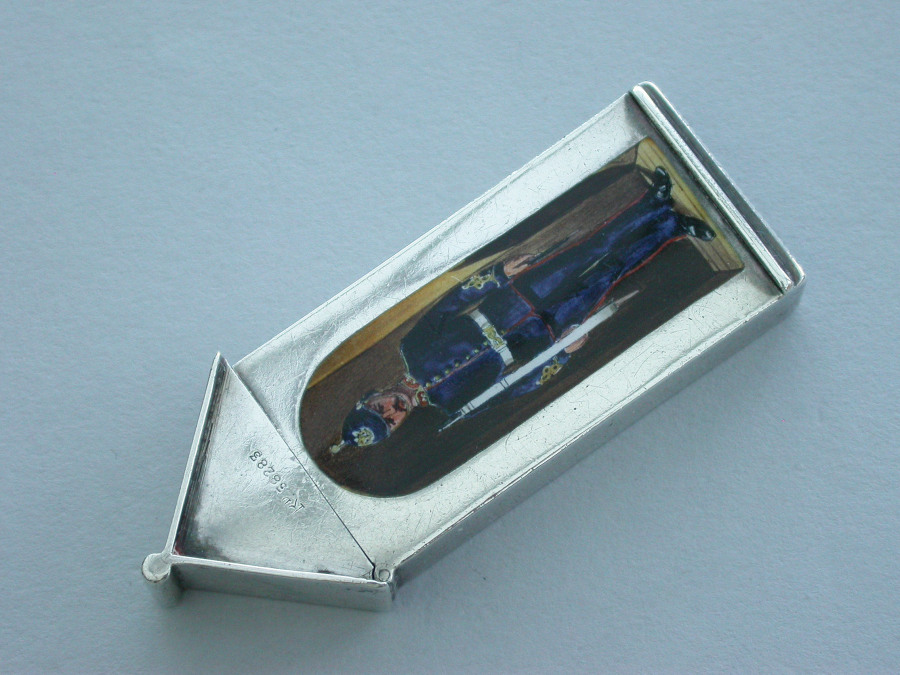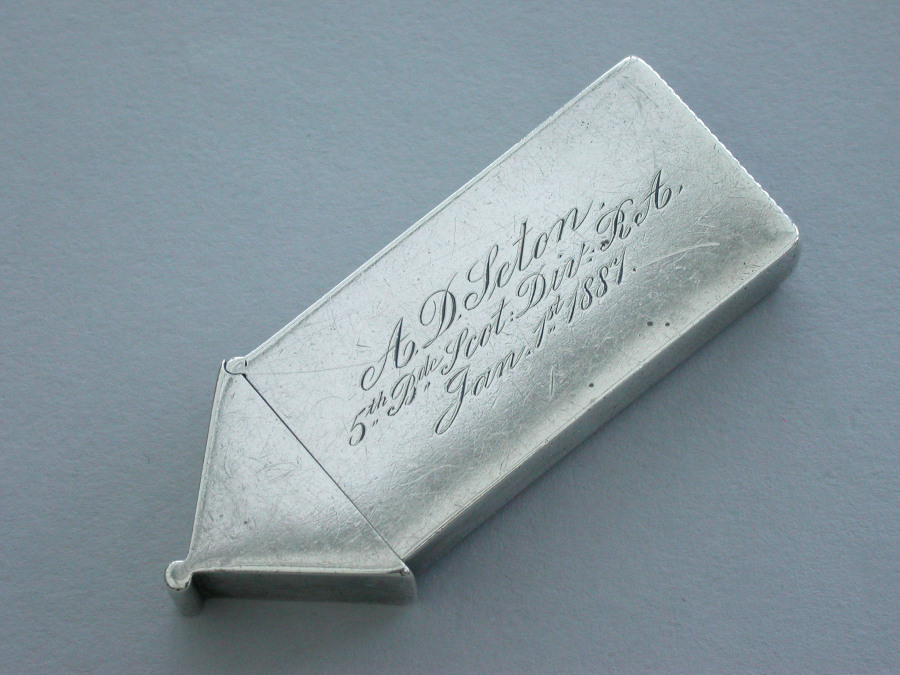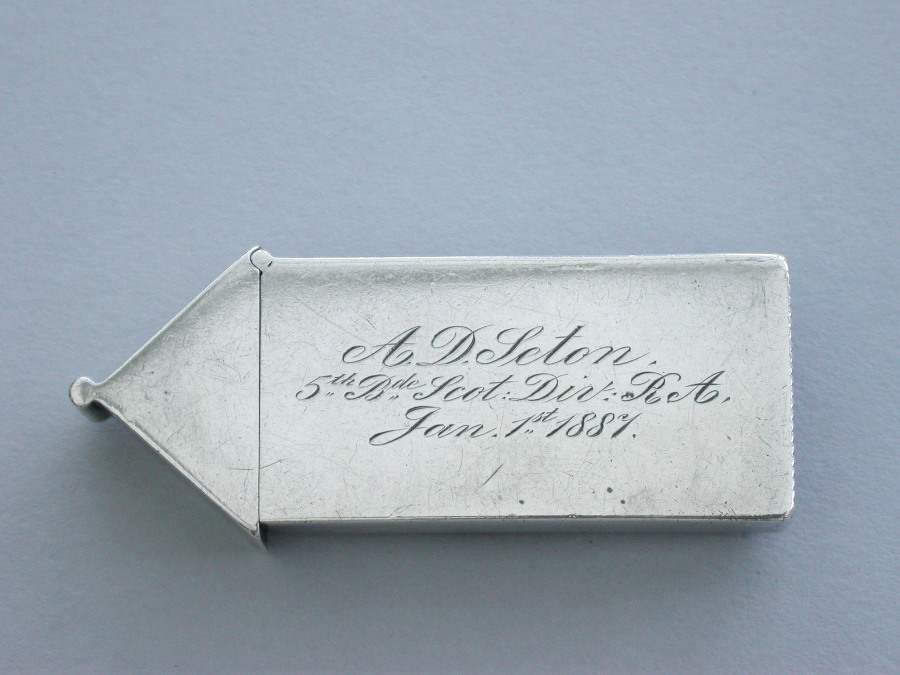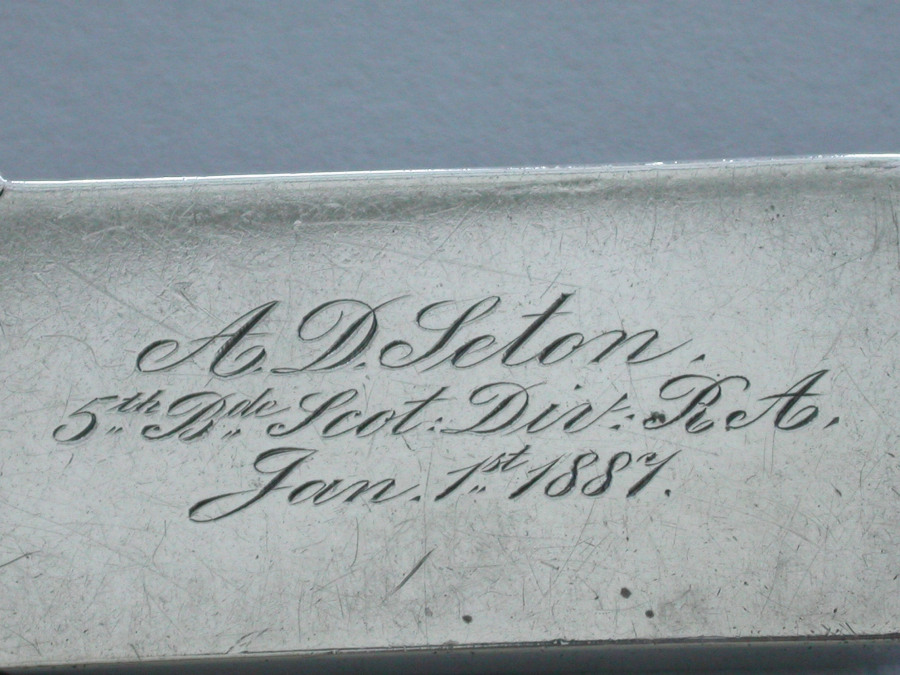 A fine and rare Victorian silver and enamel Vesta Case of Sentry Box form with hinged peaked lid, the face enamelled with a soldier from The Royal Artillery (Scottish Division). Silver gilt interior. The reverse engraved - ""A D Seton, 5th Bde Scot Div. RA. Jan 1st 1887"".

By Sampson Mordan, London, 1886

This is one from a series of silver and enamel Vesta Cases depicting 'Soldiers of the Queen' produced by Mordan around the time of Victoria's Golden Jubilee in 1887. It was originally thought that the Sentry Box Vesta was limited to a series of perhaps 10 or 12 different examples made specifically for the Jubilee. Around 25 plus different Regiments have now been recorded.
Sold - £4,250.00
Condition
In good condition with no damage or repair, minor pocket wear and surface scratches.
Weight
25.50 Grams (0.82 troy ounces)
Literature
The Royal Regiment of Artillery, commonly referred to as the Royal Artillery (RA) and colloquially known as ""The Gunners"", is the artillery arm of the British Army. The Royal Regiment of Artillery comprises thirteen Regular Army regiments, King's Troop Royal Horse Artillery and five Army Reserve regiments.