Victorian Silver & Enamel Travelling Shaving Brush Sir Edward Sherlock Gooch, 7th Baronet
Henry William Dee, London 1867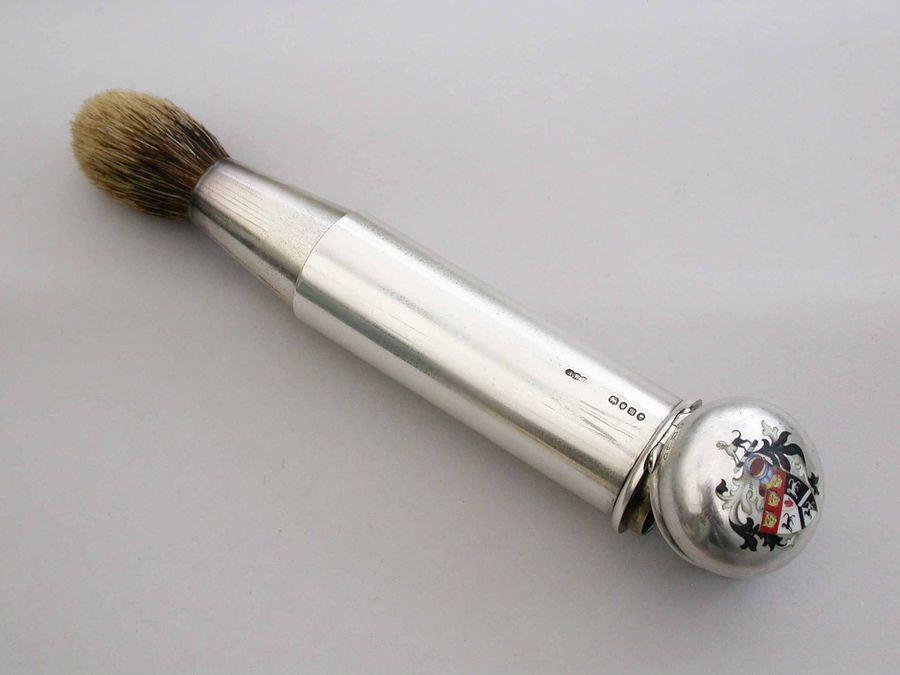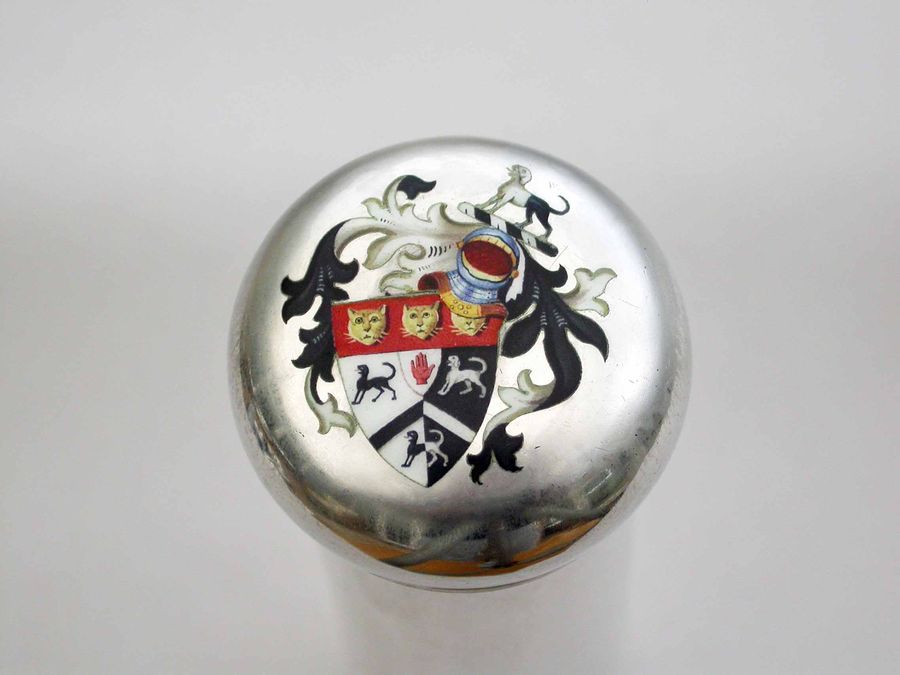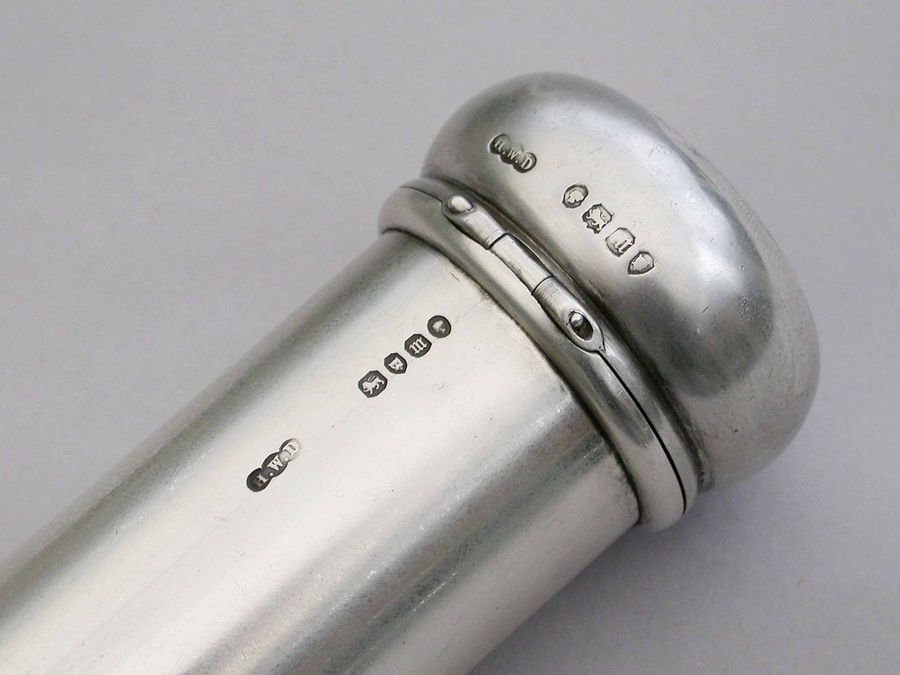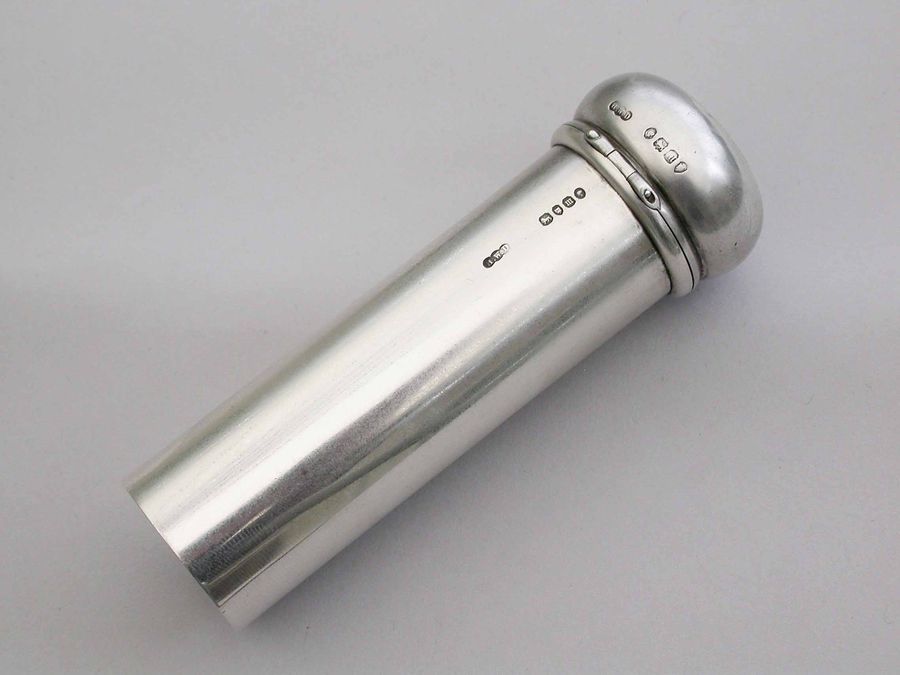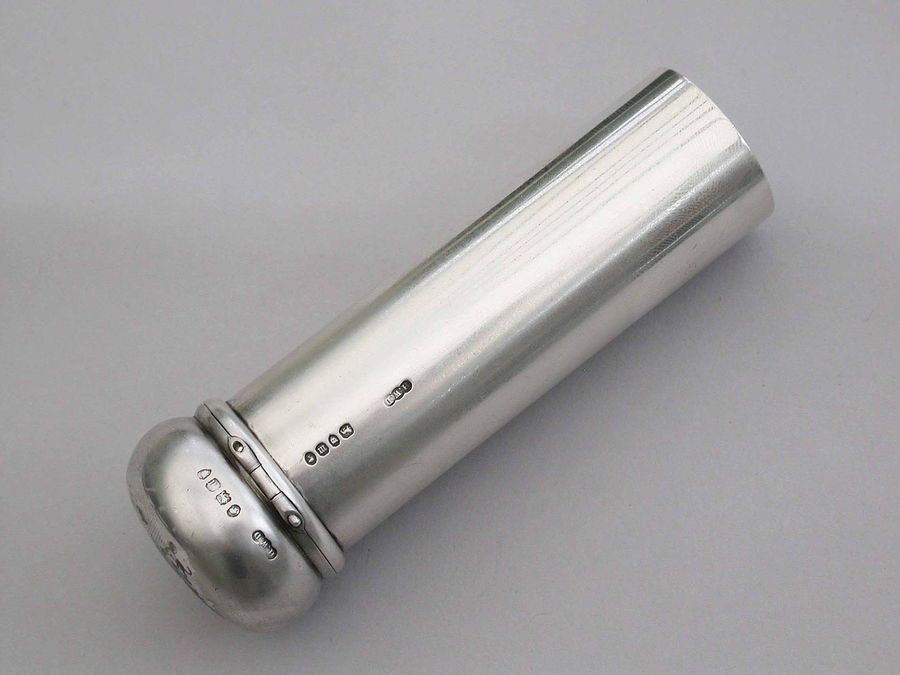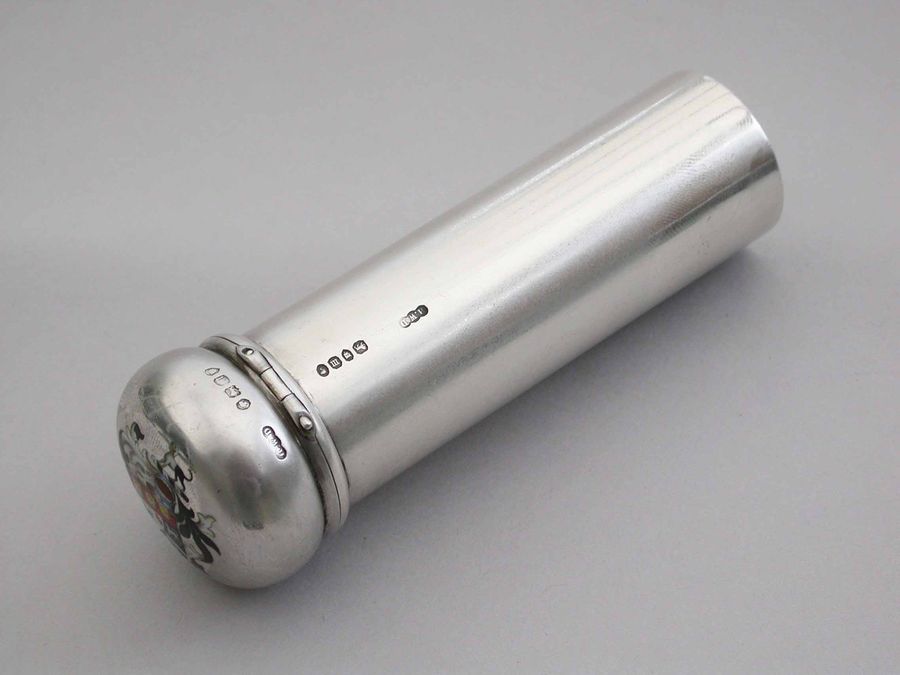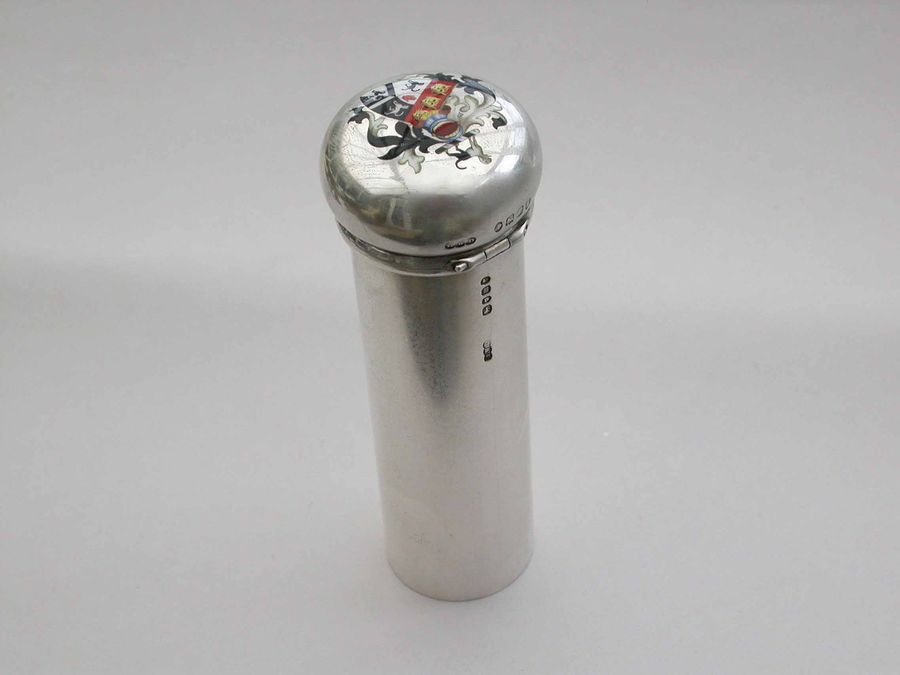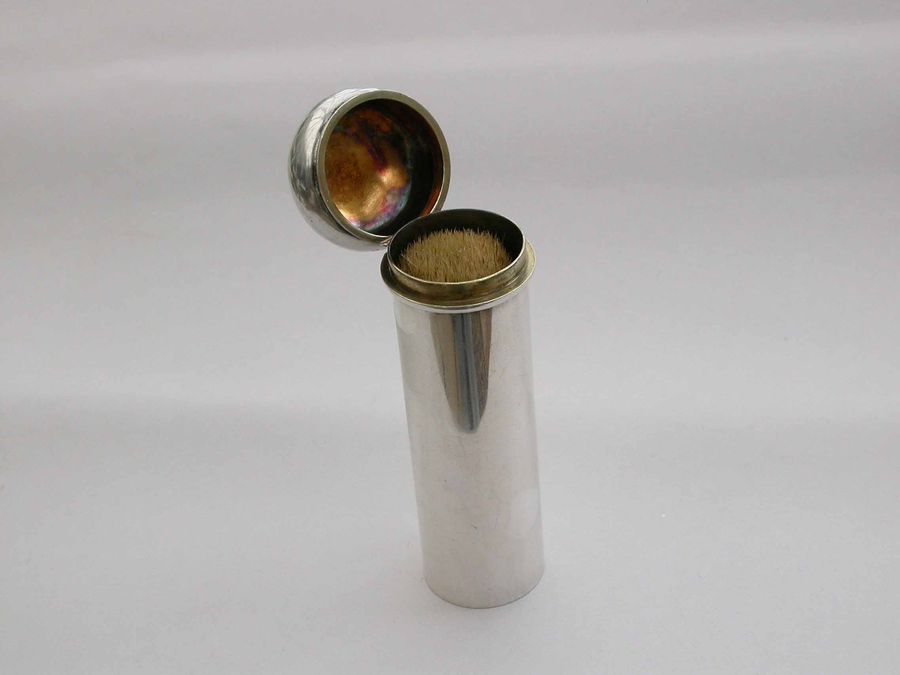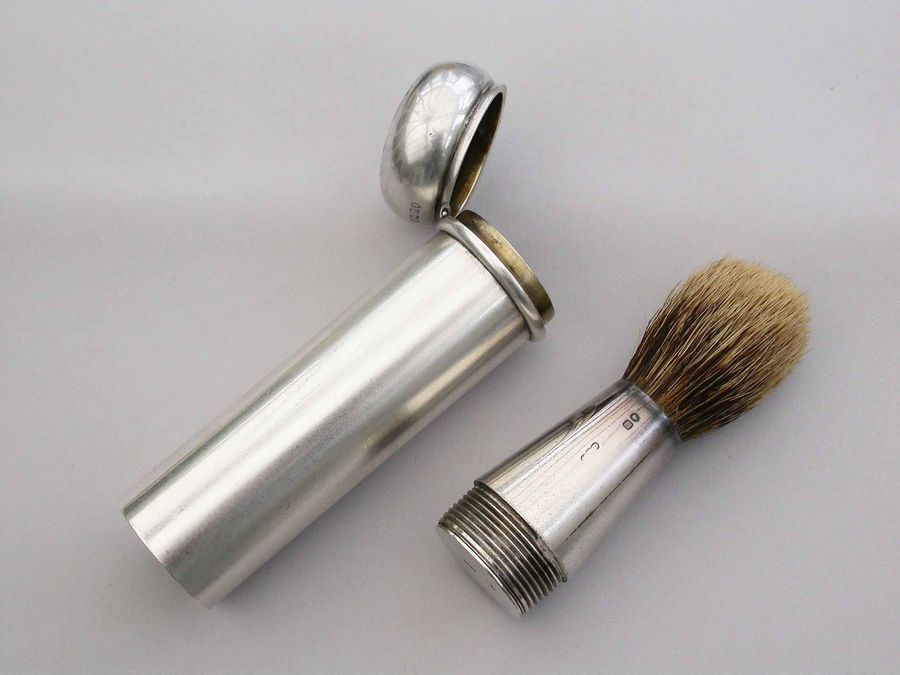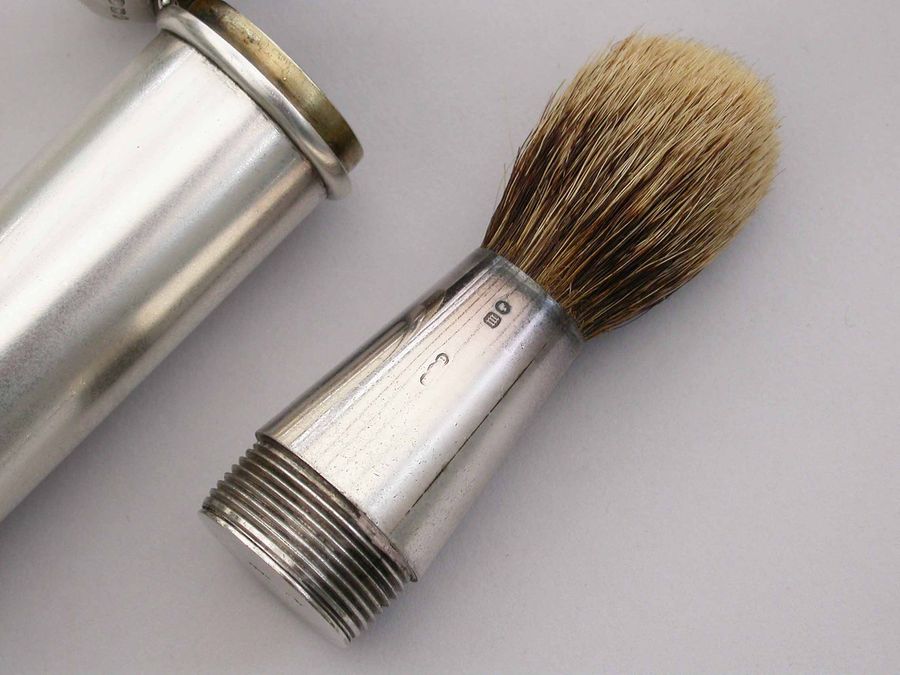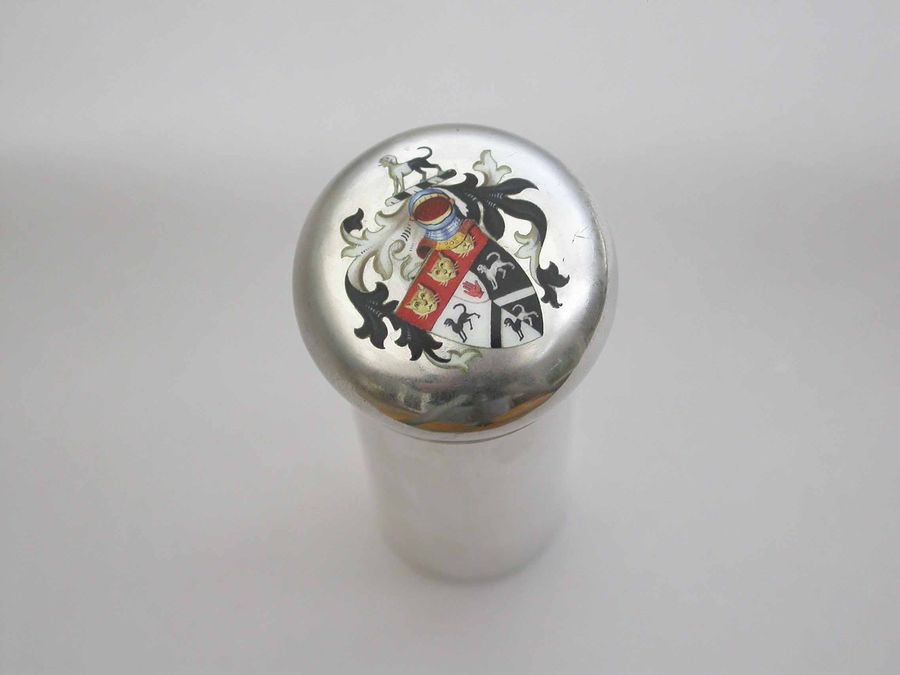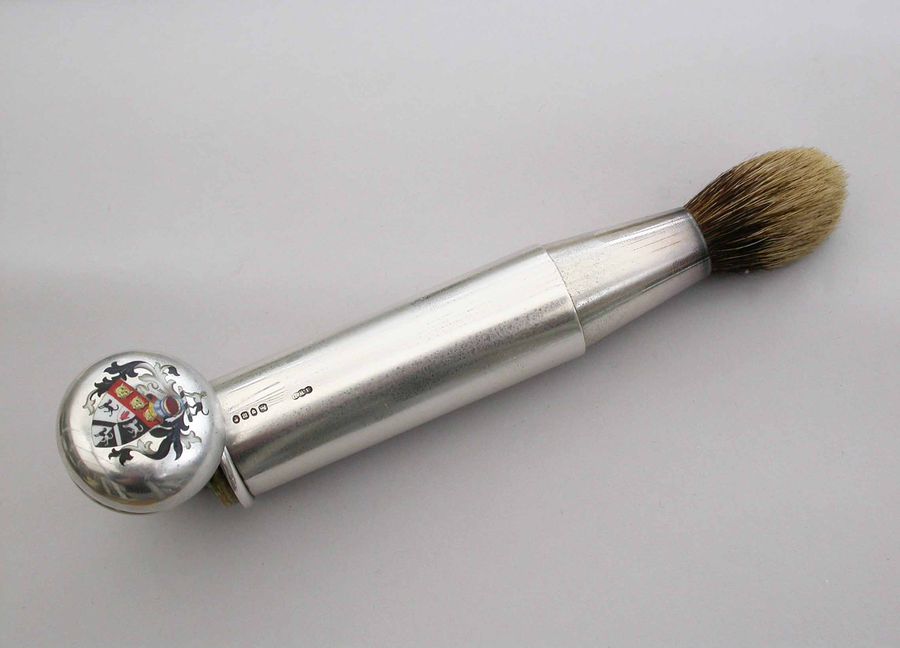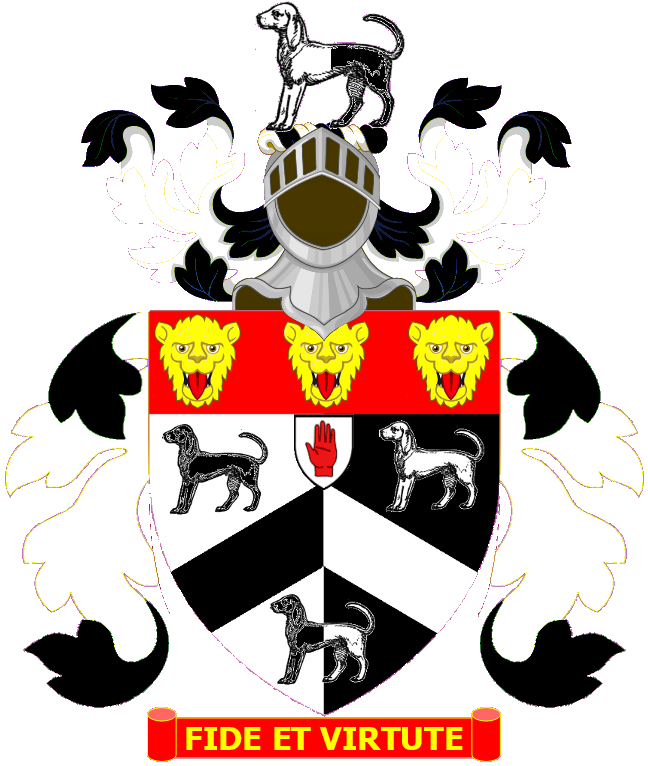 A very fine quality large Victorian silver travelling Shaving Brush, of plain cylindrical form, the hinged domed cover enamelled with the full coat of arms of Sir Edward Sherlock Gooch, 7th Baronet (1843–1872), Benacre Hall, Suffolk.
The enclosed badger hair brush, reversing and screwing into the base. Silver gilt interior.

By Henry William Dee, London 1867.

The Gooch Baronetcy of Benacre Hall, in the County of Suffolk, was created in the Baronetage of Great Britain on 4 November 1746 for William Gooch, Lieutenant Governor of Virginia from 1727 to 1749. The second Baronet was Bishop of Bristol, Norwich then Ely. He married Mary Sherlock, daughter of William Sherlock, Dean of Saint Paul's Cathedral, London leaving a fairly substantial inheritance. Since then, Sherlock has been included by most succeeding generations as a middle name. The fourth Baronet served as High Sheriff of Suffolk in 1785. The fifth Baronet co-represented Suffolk in the House of Commons from 1806 to 1830. The sixth Baronet likewise won election as Member of Parliament for Suffolk East between 1846 and 1856. The eleventh Baronet was a Colonel in the Army.
£720.00
Condition
In good condition with no damage or repair
Weight
149.00 Grams (4.79 troy ounces)