Victorian Silver ""Castle-Top"" Card Case Brighton Chain Pier
NATHANIEL MILLS, Birmingham 1849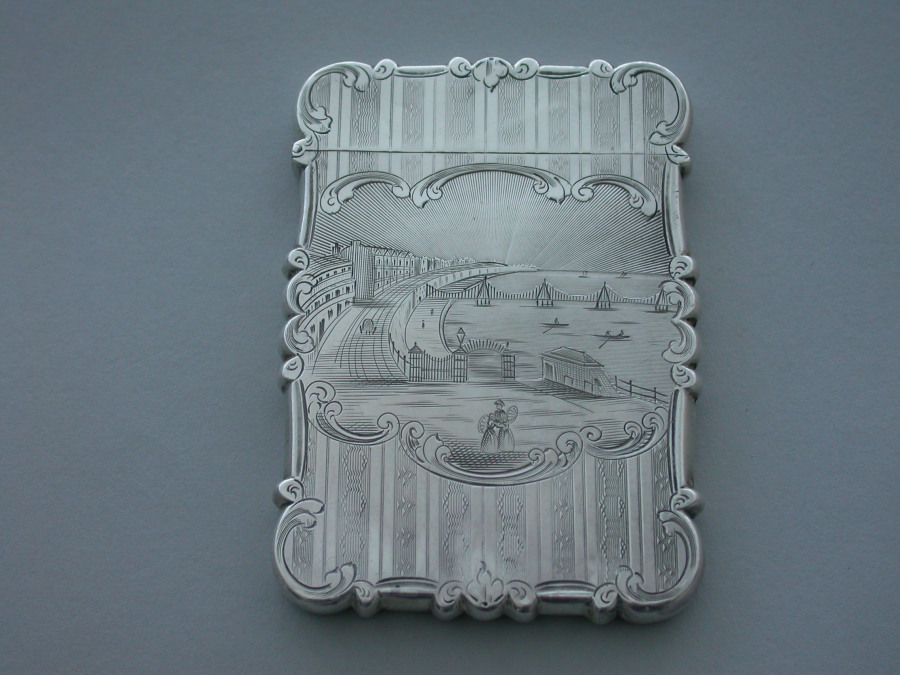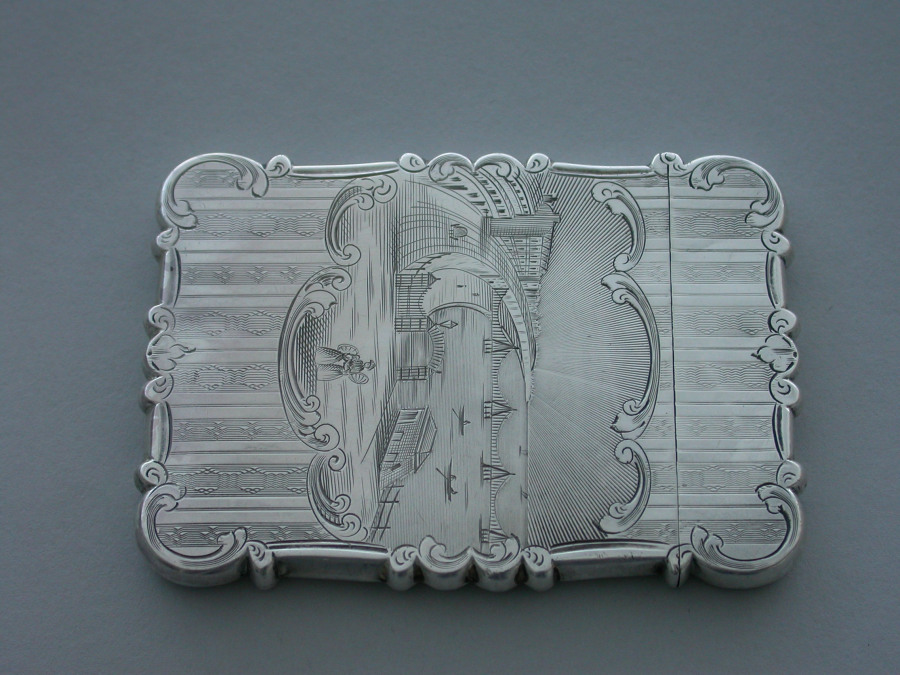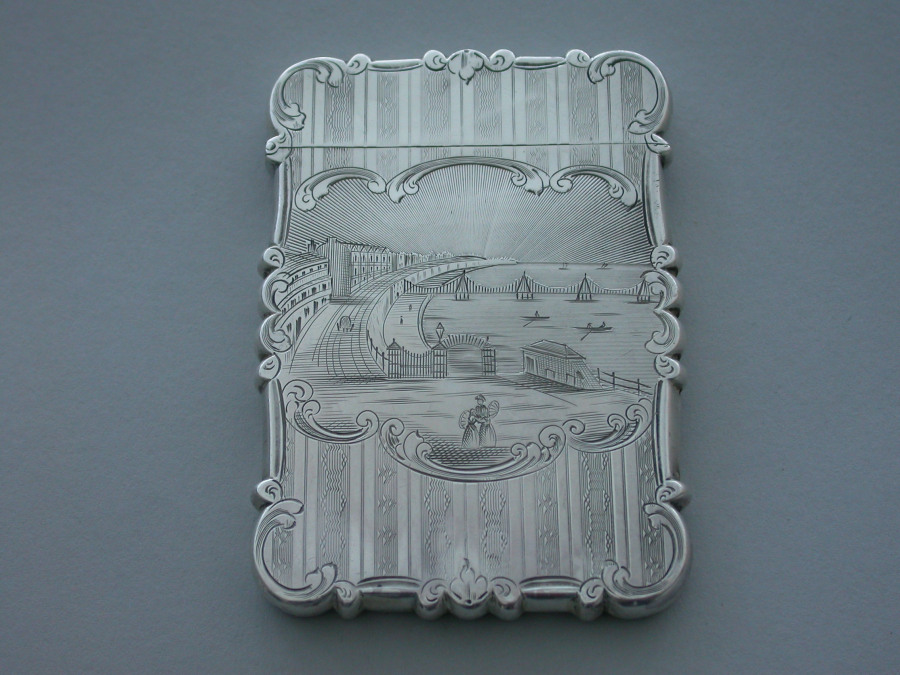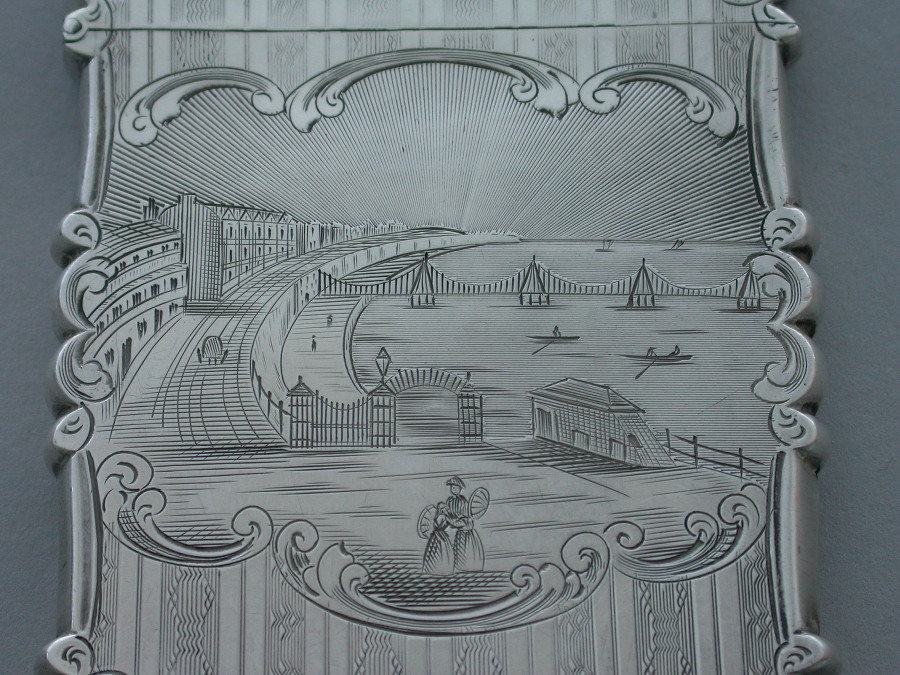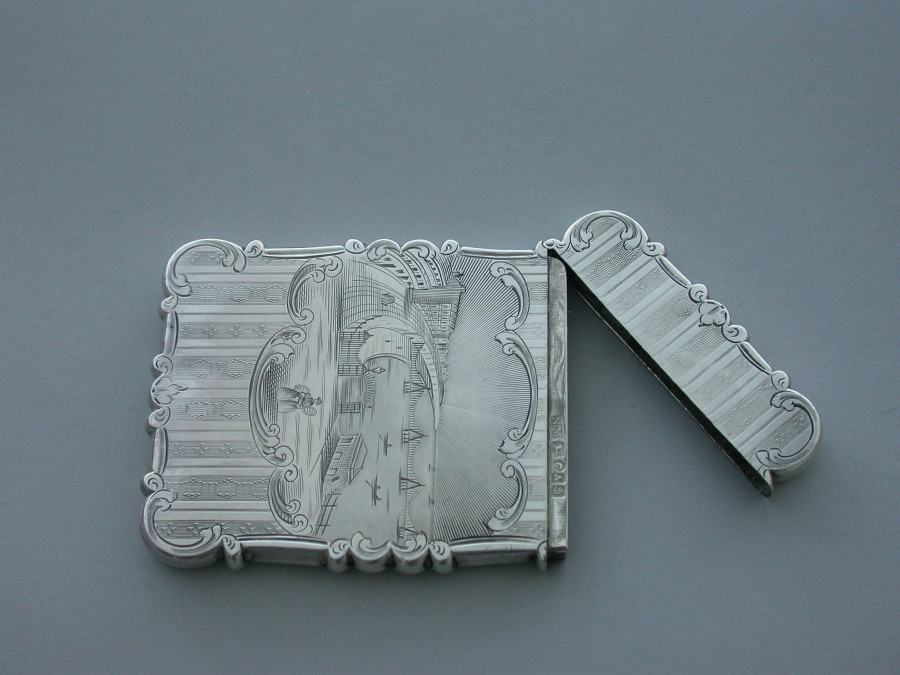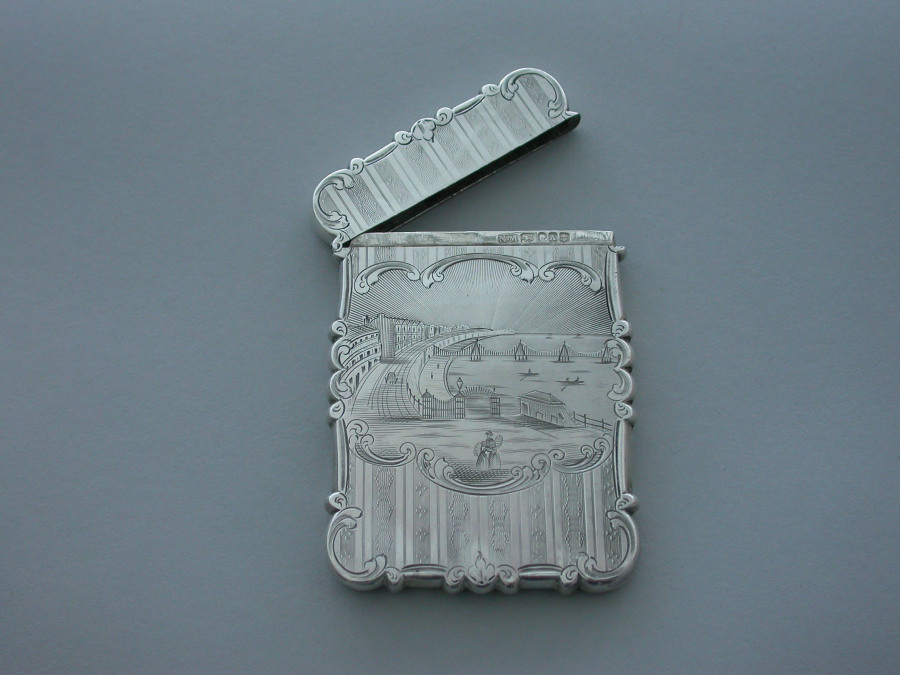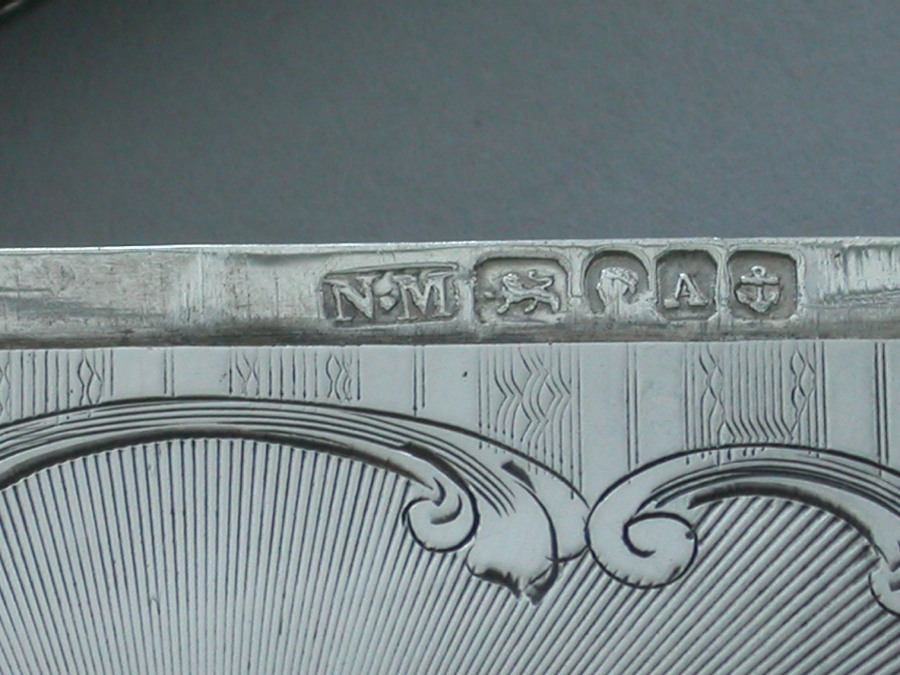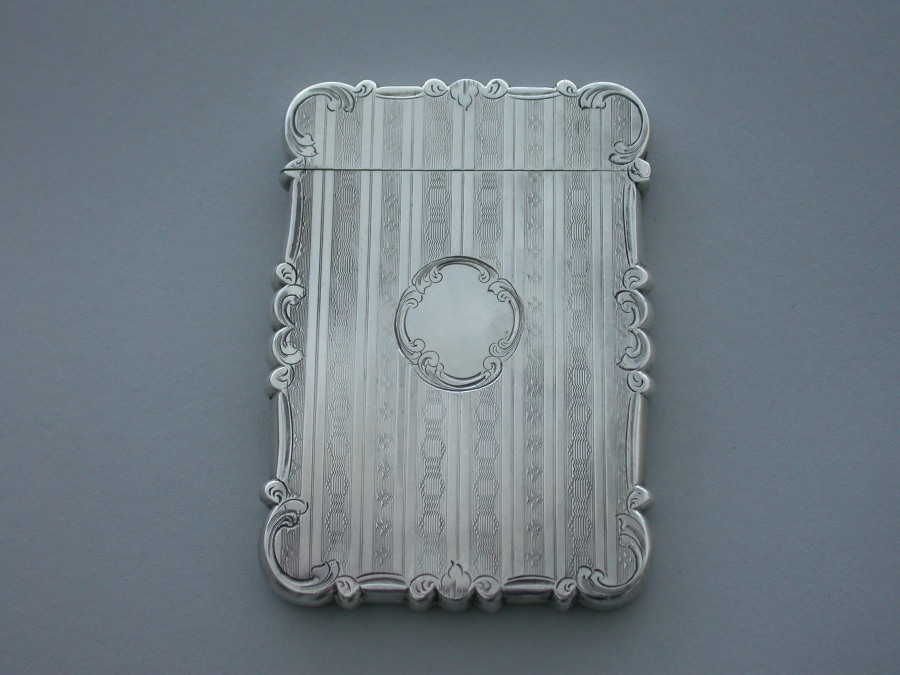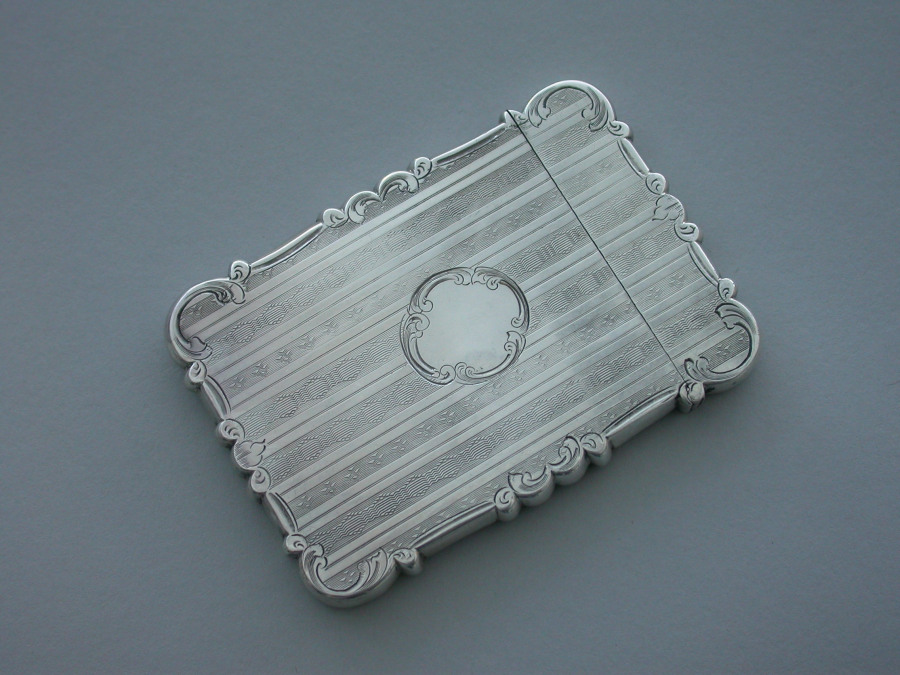 A rare Victorian silver 'Castle-Top' Card Case of shaped rectangular form with bands of engine turned decoration, the reverse with a vacant shaped cartouche, the front with a shaped panel engraved with a view of Brighton Chain Pier in Sussex.

By Nathaniel Mills, Birmingham 1849
Sold - £2,250.00
Condition
In good condition with a few minor surface scratches and slight miss-shaping to the body.
Weight
41.50 Grams (1.33 troy ounces)
Literature
Generally known as the Chain Pier, it was designed by Captain Samuel Brown rn and built in 1823. Brown had completed the Trinity Chain Pier in Edinburgh in 1821. The pier was primarily intended as a landing stage for packet boats to Dieppe, France, but it also featured a small number of attractions including a camera obscura. An esplanade with an entrance toll-booth controlled access to the pier which was roughly in line with the New Steine. Turner and Constable both made paintings of the pier, King William IV landed on it, and it was even the subject of a song.
The Chain Pier co-existed with the later West Pier, but a condition to build the Palace Pier was that the builders would dismantle the Chain Pier. They were saved this task by a storm which destroyed the already closed and decrepit pier on 4 December 1896.
The remains of some of the pier's oak piles, sunk ten feet into bedrock, can still be seen at the most extreme low tides. Masonry blocks can also be seen. The entrance kiosks and signal cannon of the pier are still intact, and are now used as small shops on the Palace Pier. The plaque commemorating this has been removed from the kiosks, but remains on the cannon.