Victorian Silver Castle-Top Reticule Vinaigrette - Crystal Palace
JOHN TONGUE, Birmingham 1851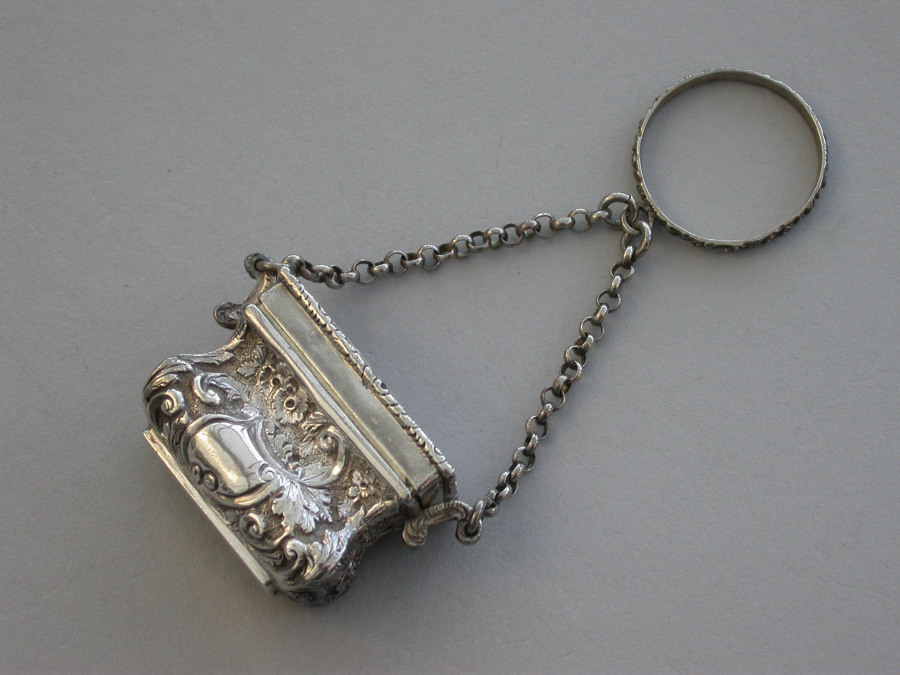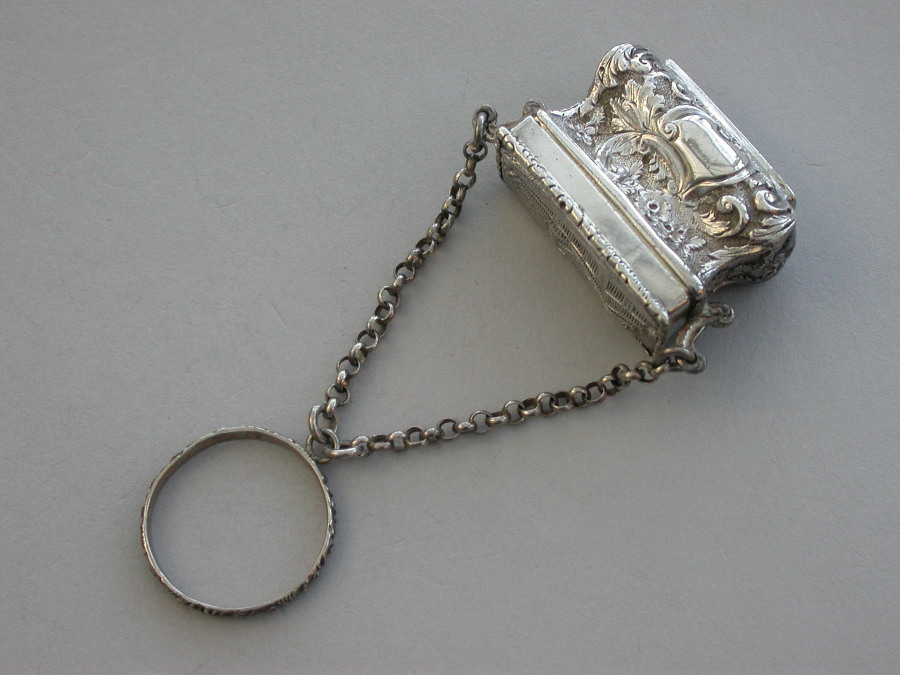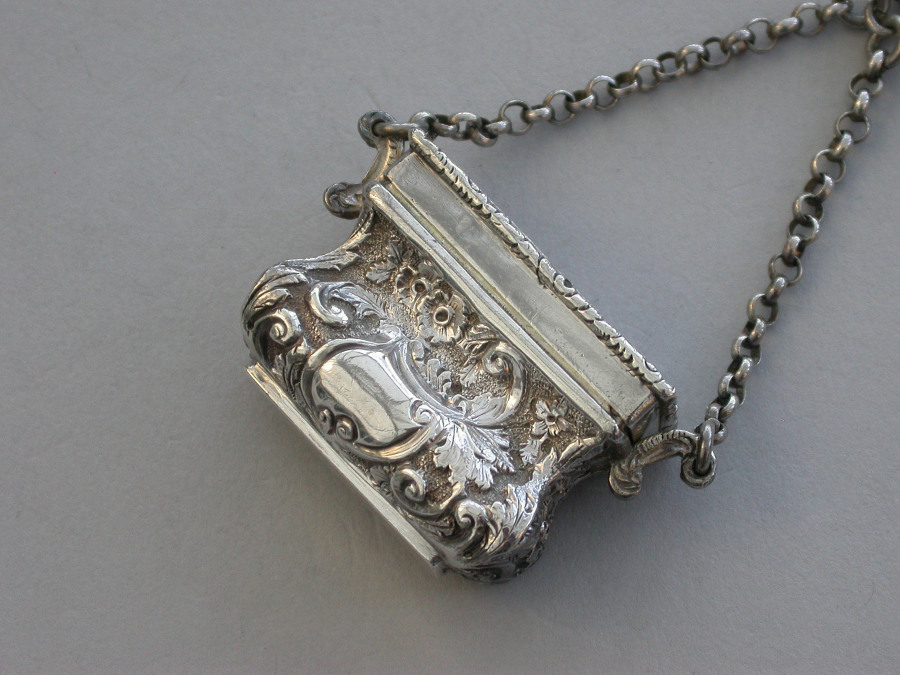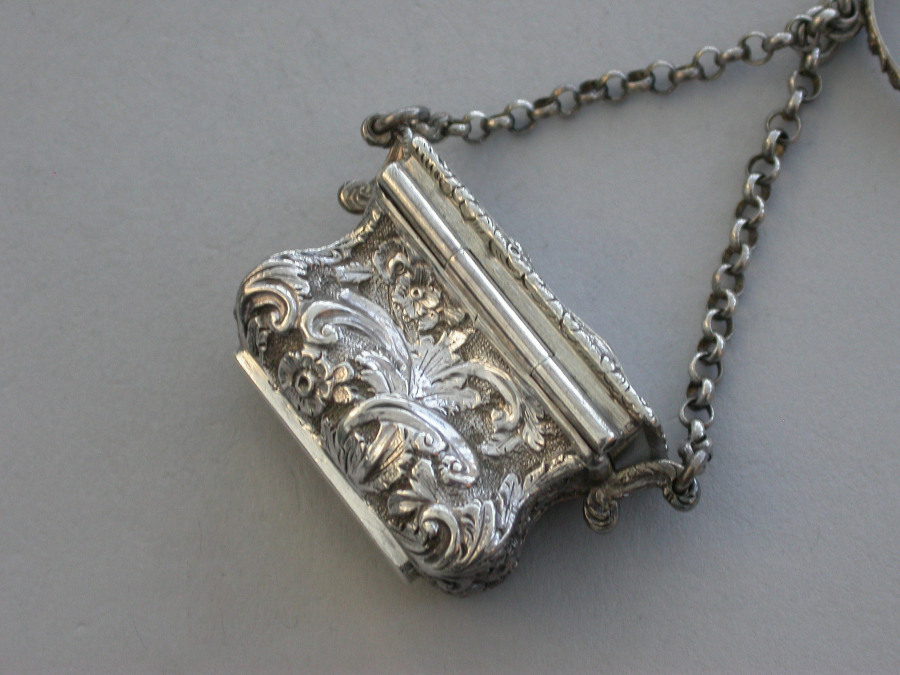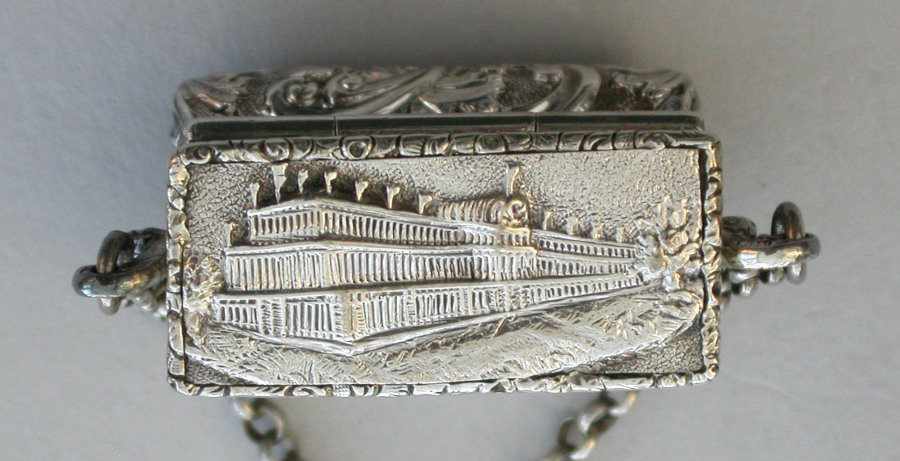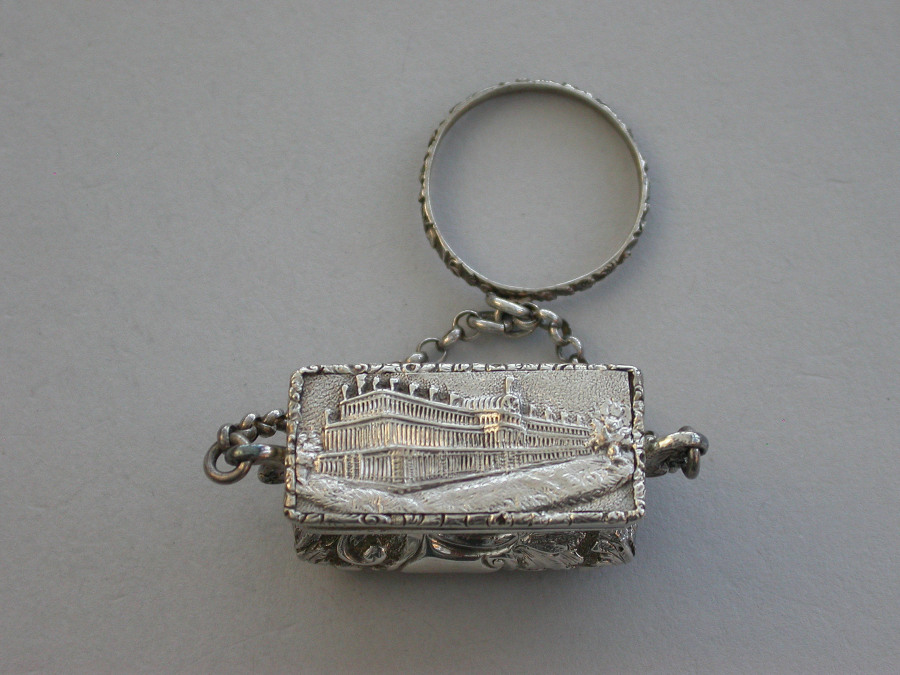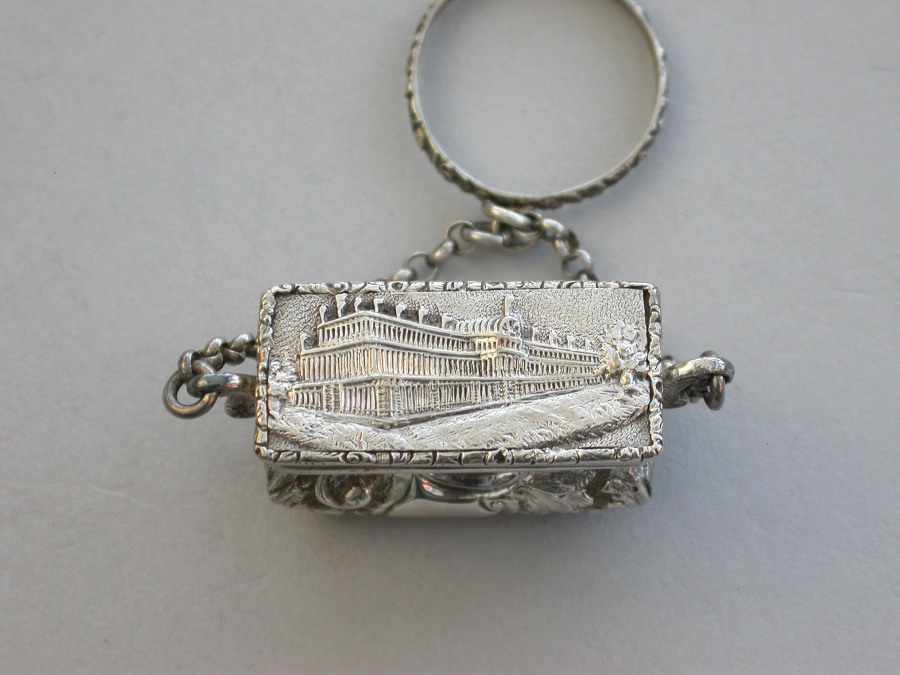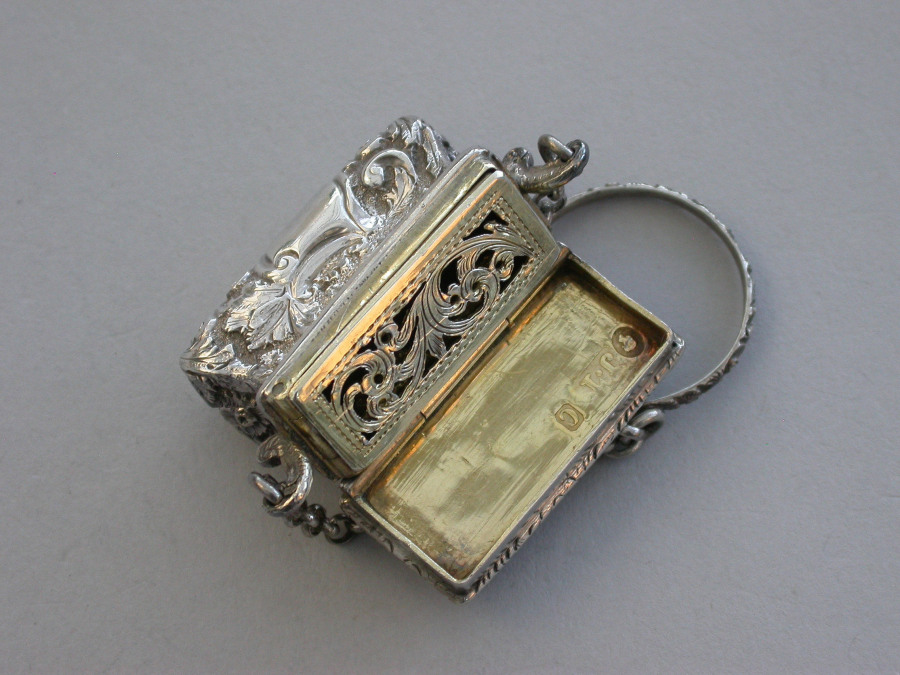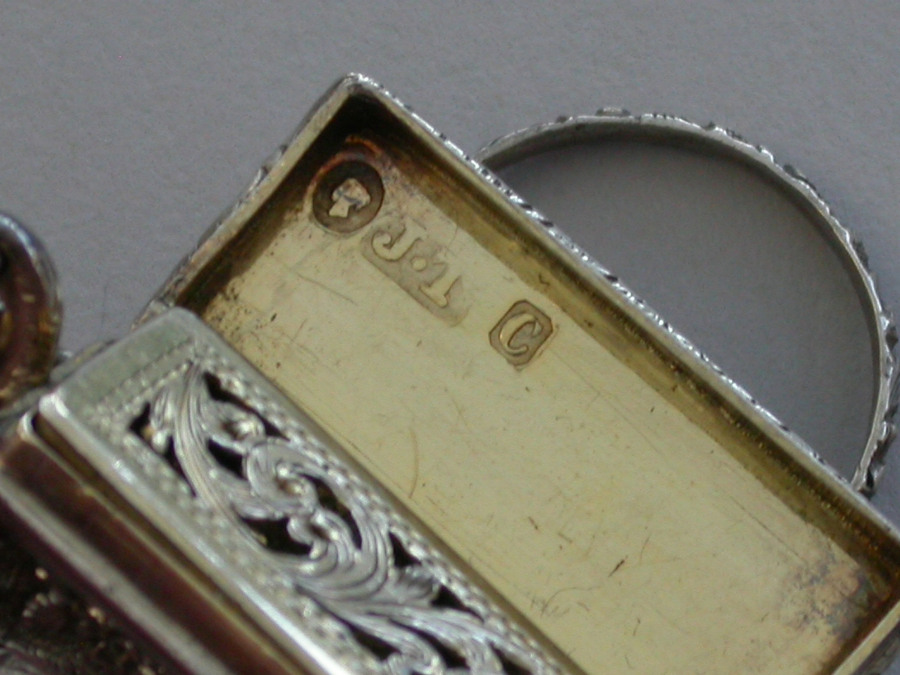 A rare Victorian silver castle-top Vinaigrette made in the form of a reticule chased with scrolls and flowers, the lid with inserted repousse plaque struck in low relief with the Crystal Palace in Hyde Park, London. Complete with attached suspension chain and finger ring. The silver gilt grille pierced with folaite scrolls.

By John Tongue, Birmingham, 1851
Sold - £1,675.00
Condition
In good condition with no damage or repair
Weight
15.00 Grams (0.48 troy ounces)
Literature
The Crystal Palace was a cast-iron and plate-glass structure originally built in Hyde Park, London, to house the Great Exhibition of 1851. More than 14,000 exhibitors from around the world gathered in its 990,000-square-foot (92,000 m2) exhibition space to display examples of technology developed in the Industrial Revolution. Designed by Joseph Paxton, the Great Exhibition building was 1,851 feet (564 m) long, with an interior height of 128 feet (39 m). It was three times larger than the size of St Paul's Cathedral. The introduction of the sheet glass method into Britain by Chance Brothers in 1832 made possible the production of large sheets of cheap but strong glass, and its use in the Crystal Palace created a structure with the greatest area of glass ever seen in a building and astonished visitors with its clear walls and ceilings that did not require interior lights.
It has been suggested that the name of the building resulted from a piece penned by the playwright Douglas Jerrold, who in July 1850 wrote in the satirical magazine Punch about the forthcoming Great Exhibition, referring to a ""palace of very crystal"".
After the exhibition, it was decided to relocate the Palace to an area of South London known as Penge Common. It was rebuilt at the top of Penge Peak next to Sydenham Hill, an affluent suburb of large villas. It stood there for 82 years from 1854 until its destruction by fire in November 1936.