Victorian Silver Castle-Top Vinaigrette 'Folkestone Harbour'
Nathaniel Mills, Birmingham 1846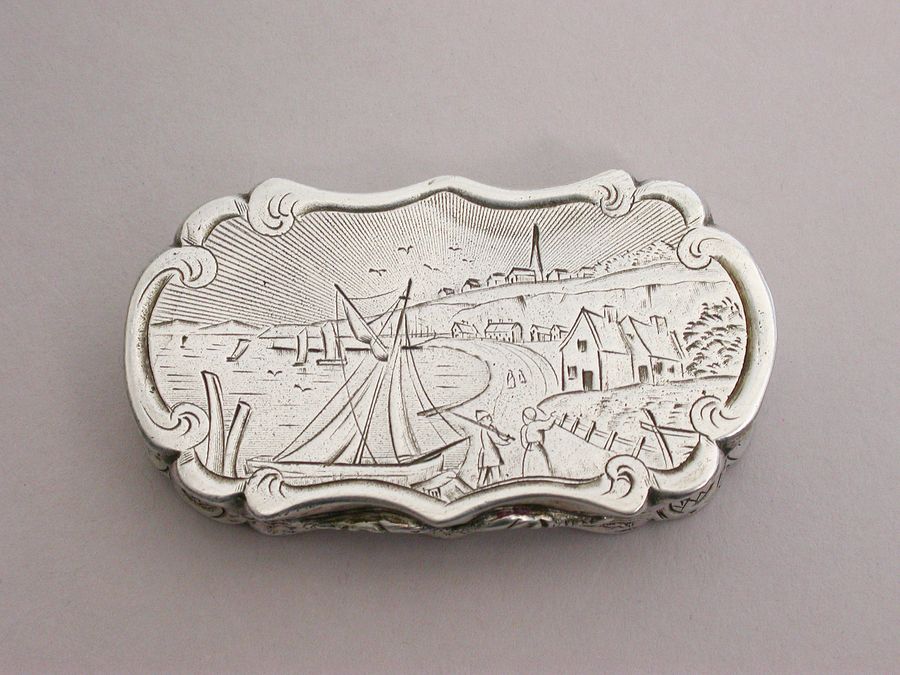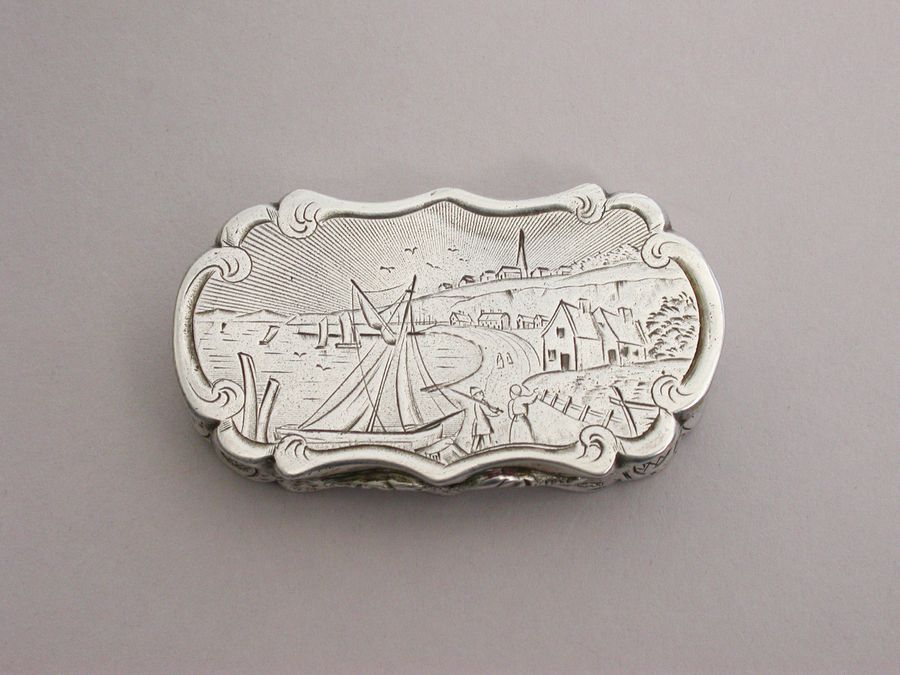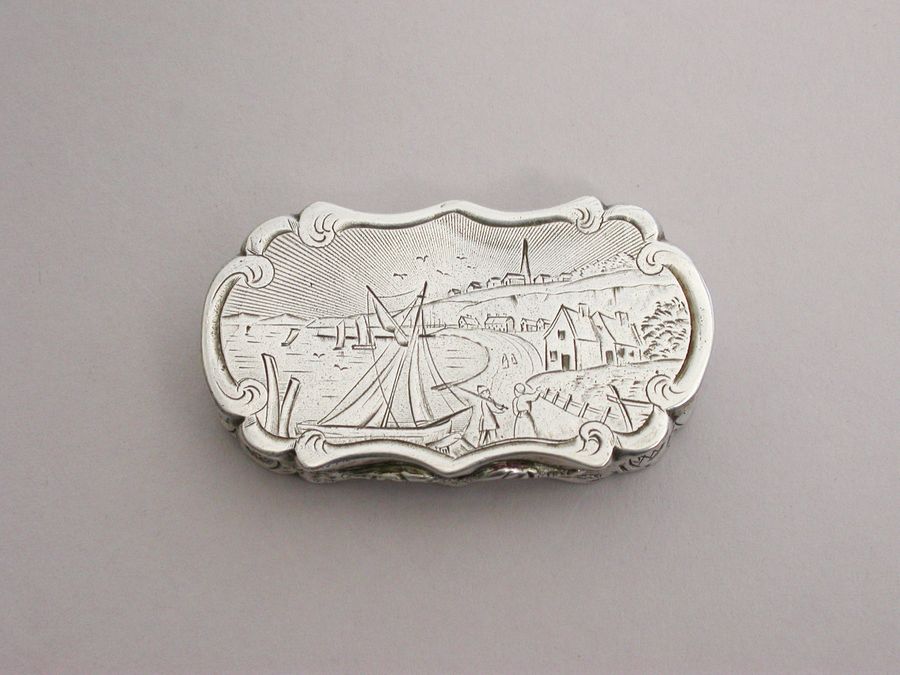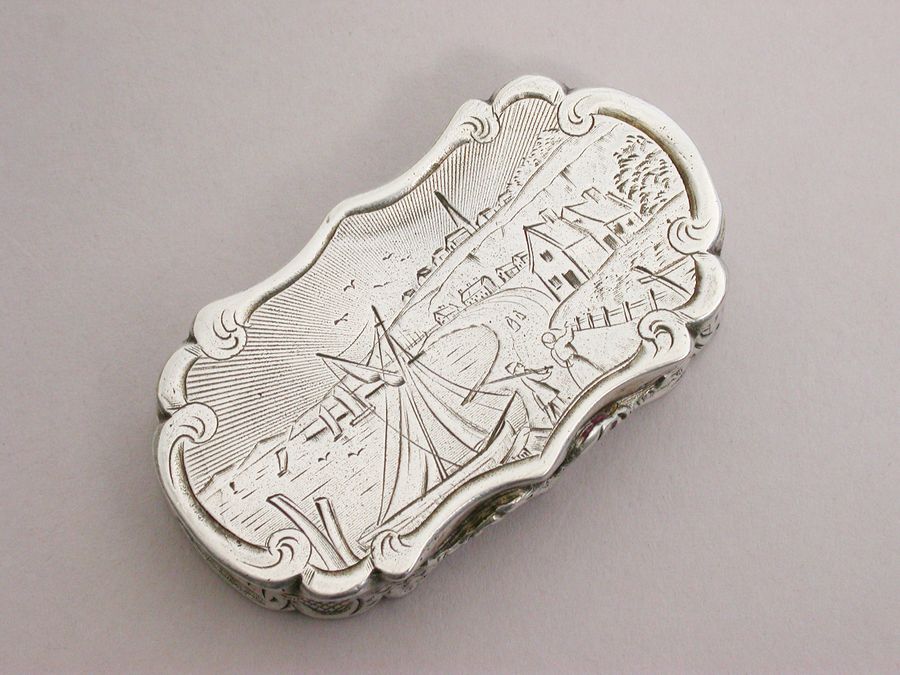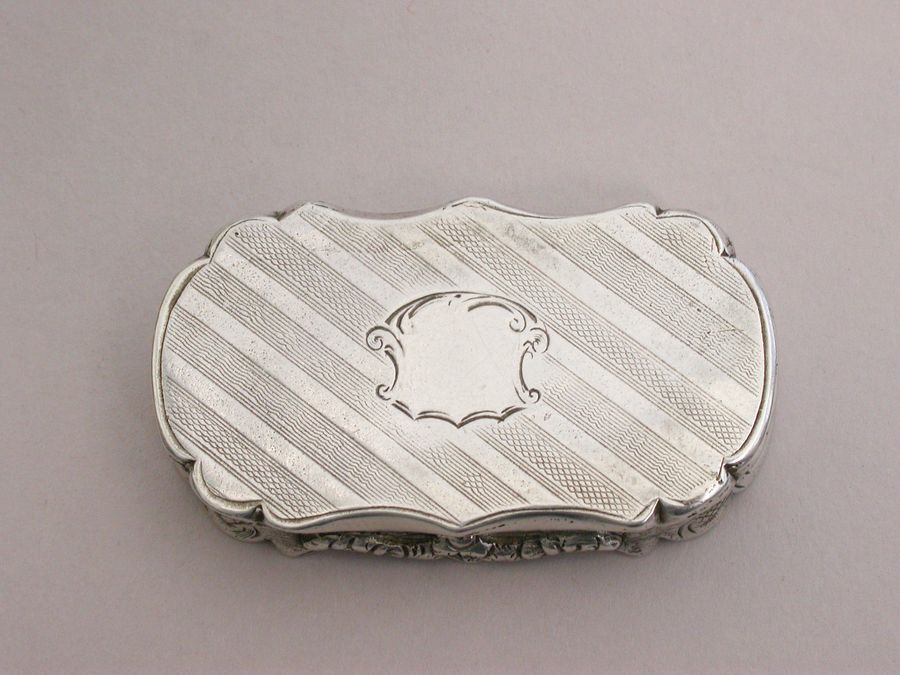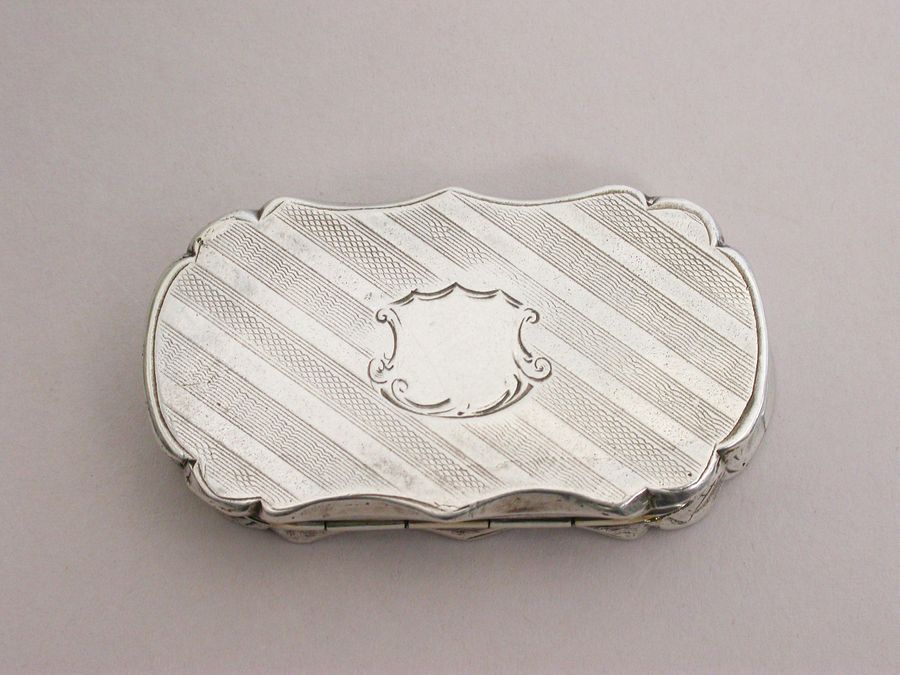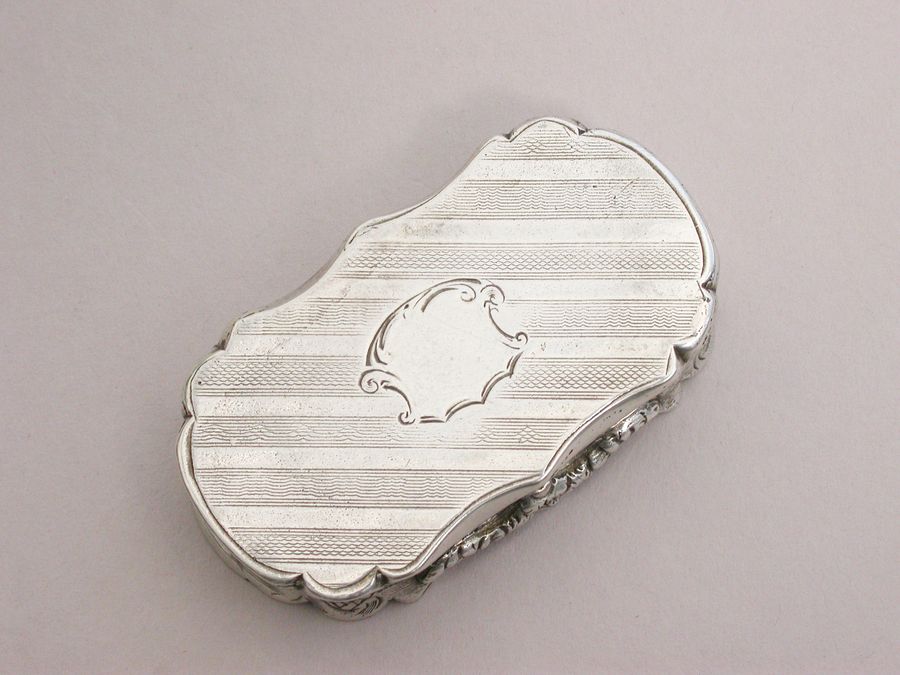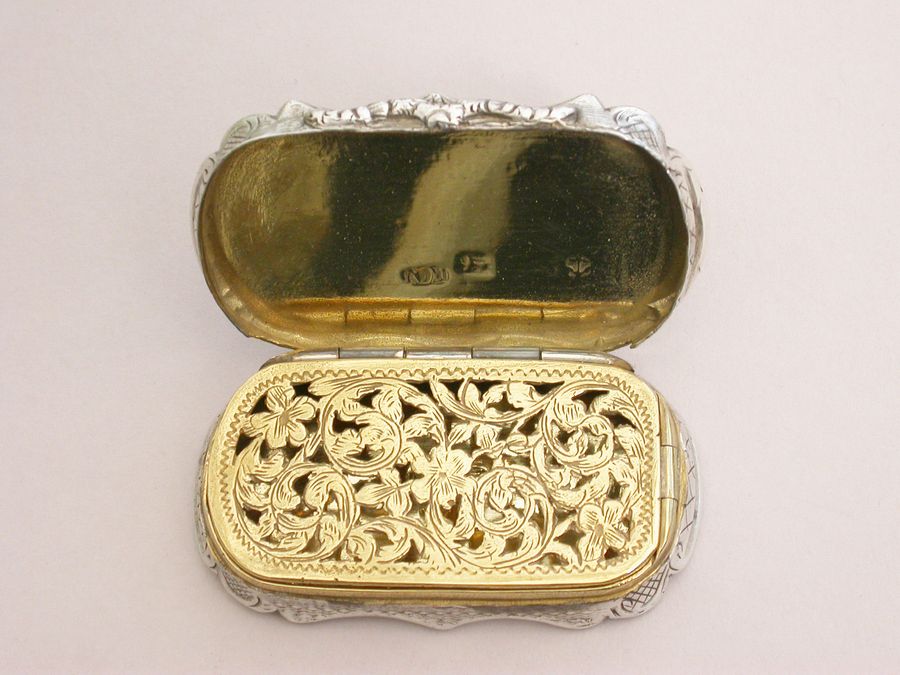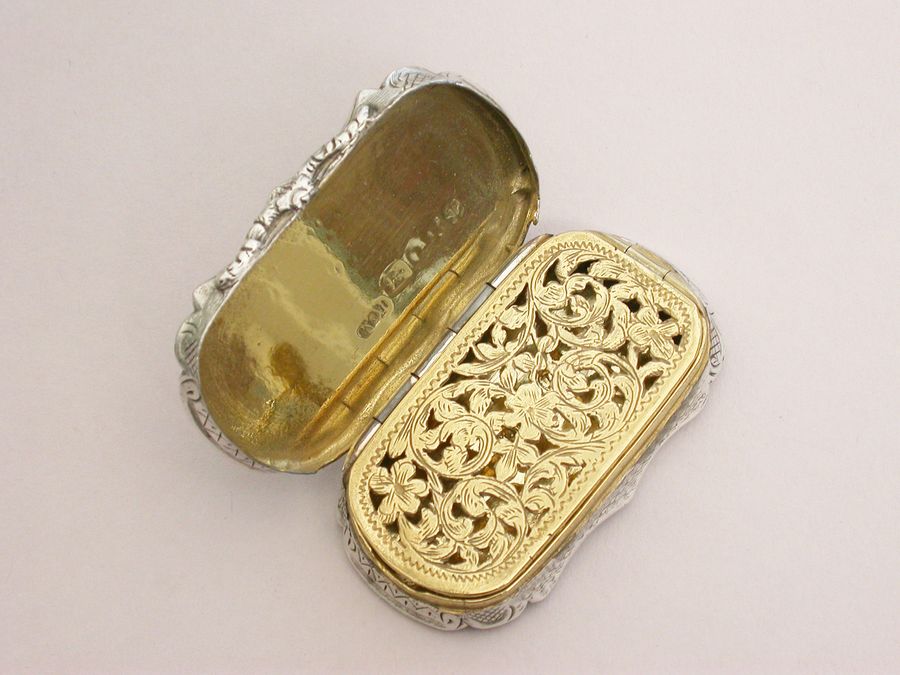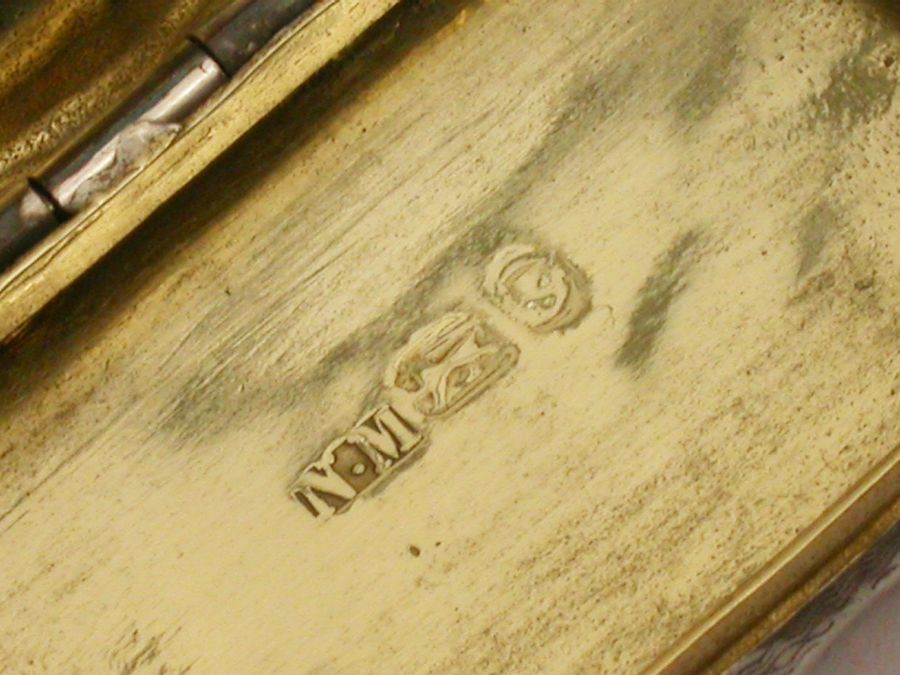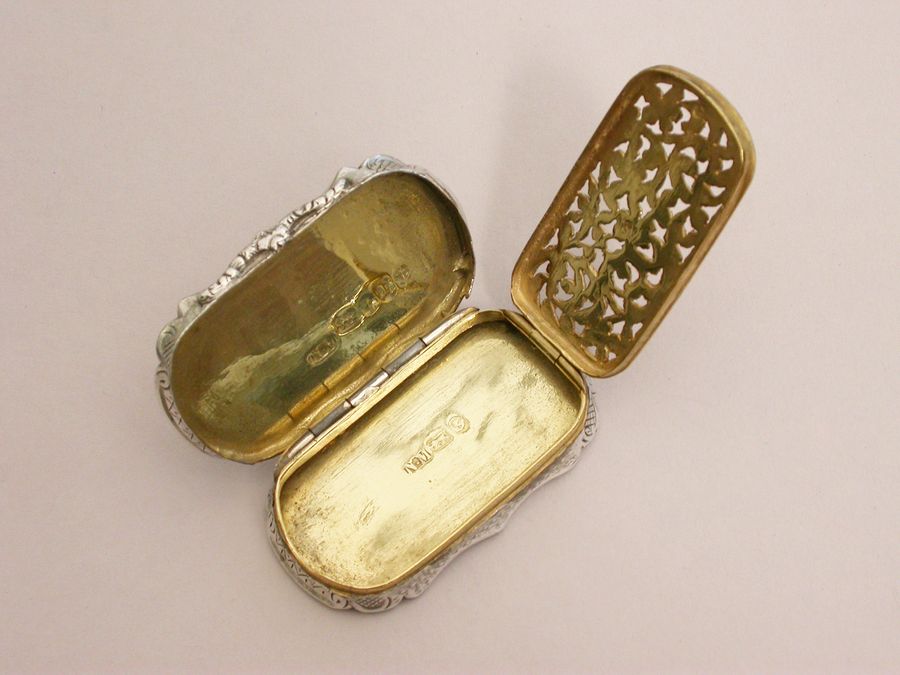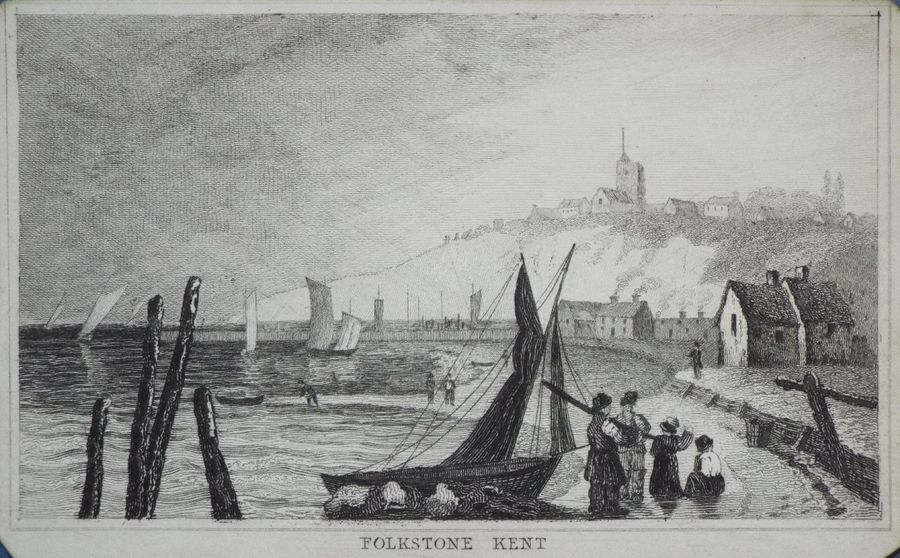 An extremely rare Victorian silver castle-top Vinaigrette of shaped elongated rectangular form, the base with bands of engine turned decoration surrounding a vacant shield shaped cartouche, the lid engraved with a view of Folkestone Harbour in Kent with St Mary and St Eanswythe's Church on top of the cliffs in the background . The silver gilt grille pierced with foliate scrolls.

By Nathaniel Mills, Birmingham, 1846

The view probably sourced from the illustrated engraving from 'Marshall's Select Views in Great Britain', 1825.

St Mary and St Eanswythe's Church is a Grade II listed Anglican church in Folkestone, Kent, situated not far from cliffs overlooking the English Channel. Parts of the building date from the 13th century, but it was largely rebuilt in the 19th century. It is unusual in having a central tower.

The Origins of Folkestone Harbour

T‌he modern story of Folkestone Harbour goes back some 200 years, with its origins in the fishing industry. Much of its development took place in the 19th and 20th centuries to enable its use as a ferry port.

Before this, since at least Roman times, trading ships had been landing on the shore at East Wear Bay in Folkestone, and from about ad 1100 fishermen are known to have pulled up their boats close to the mouth of the Pent Stream, which still flows into what is now the inner harbour. However, the constant movement of the shingle beach by winds and tides made it a dangerous place to land, and boats were often damaged by storms.

In 1804 Lord Radnor petitioned Parliament for permission to build a stone harbour, and an Act of Parliament was granted in 1807, partly to provide potential anchorages for warships during the Napoleonic Wars.

Plans drawn up at this time were considered too expensive to implement in full, but civil engineer William Jessop and a team that included Thomas Telford designed and built a western pier that was completed in 1810, followed by another, running north-east at right angles, completed in 1820. Together these drystone walls, which can still be seen today, provided some shelter from the prevailing winds.

The original Folkestone Harbour Company had insufficient funds to deliver the full scheme and was declared bankrupt in 1842. The harbour was by then somewhat derelict, but the South Eastern Railway Company purchased it with the intention of developing Folkestone as a ­rival to Dover for steam packets to France. Their new railway line reached Folkestone in 1843 and the harbour branch line was constructed soon after­wards.
Sold - £2,950.00
Condition
In good condition with just some minor wear to the base. The hallmarks a little rubbed.
Weight
26.30 Grams (0.85 troy ounces)