Victorian Silver Castle-Top Vinaigrette 'Manchester Cathedral'
Nathaniel Mills, Birmingham 1842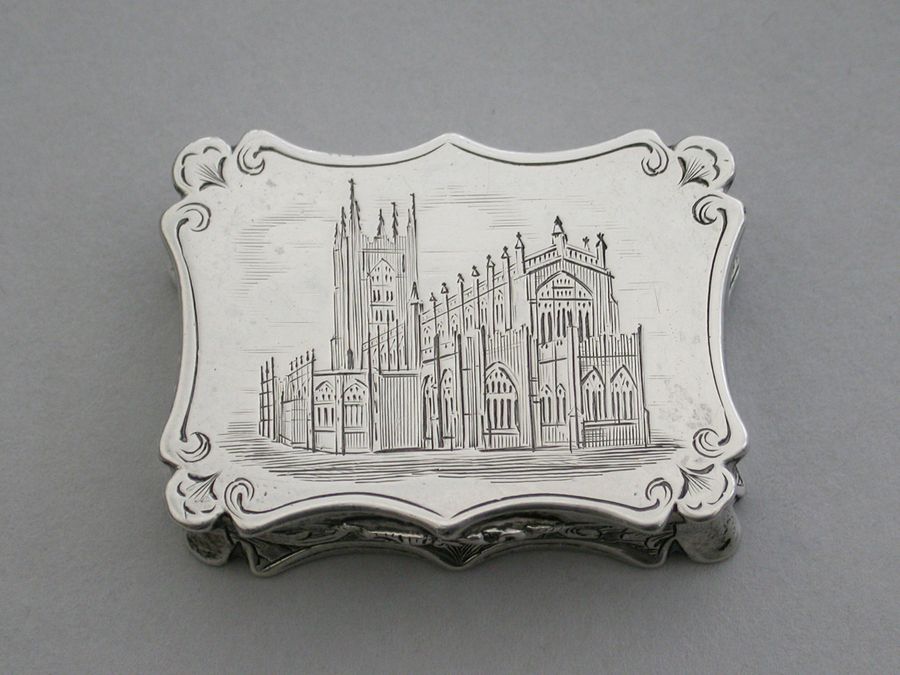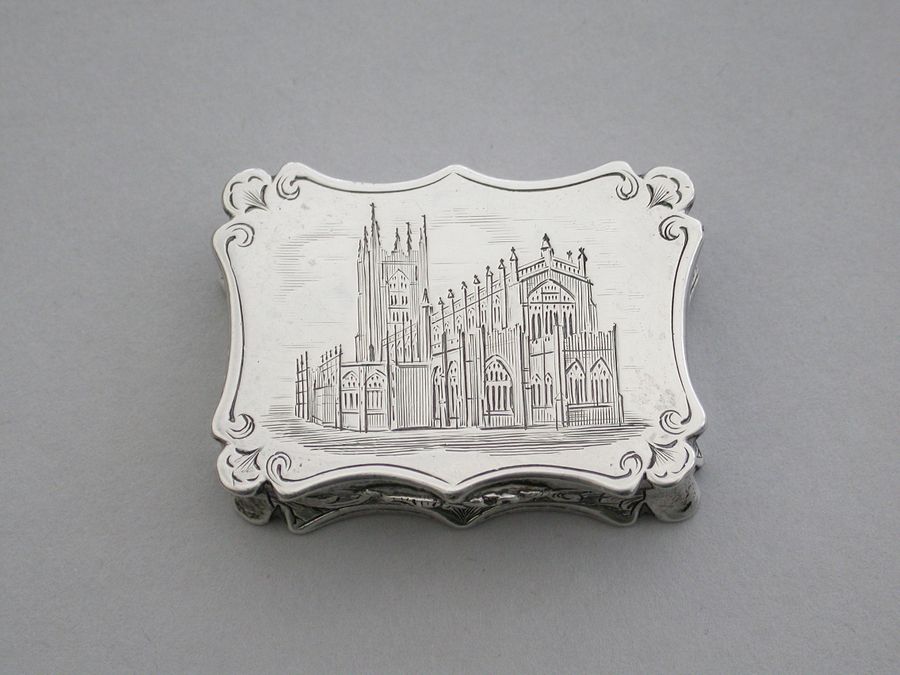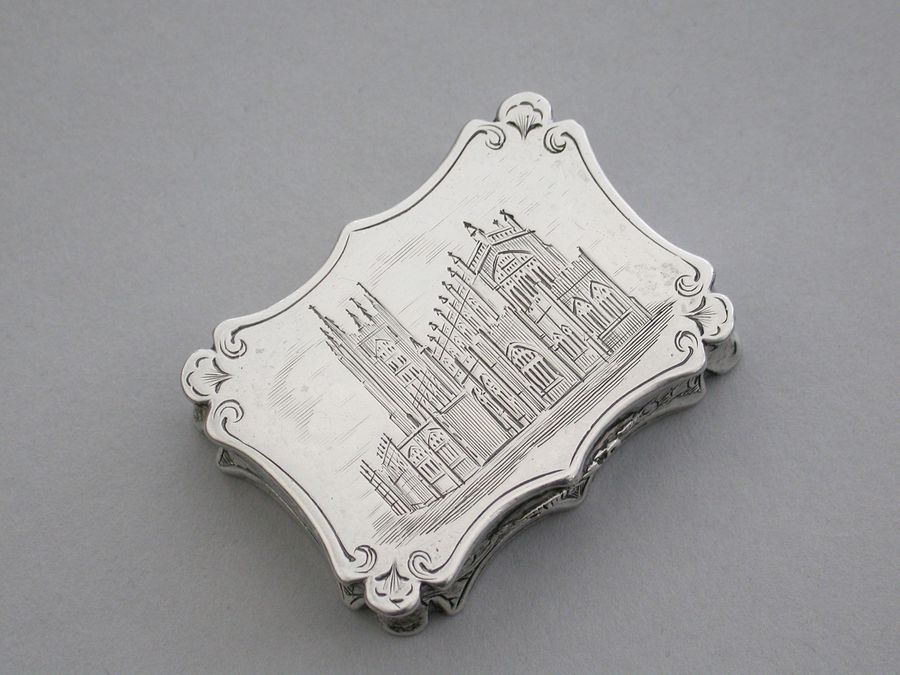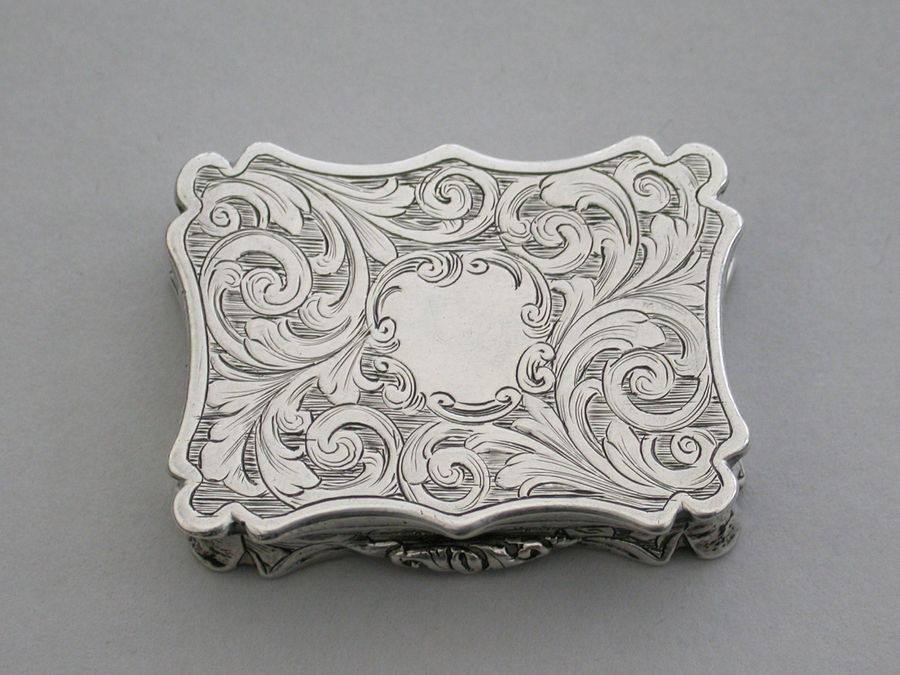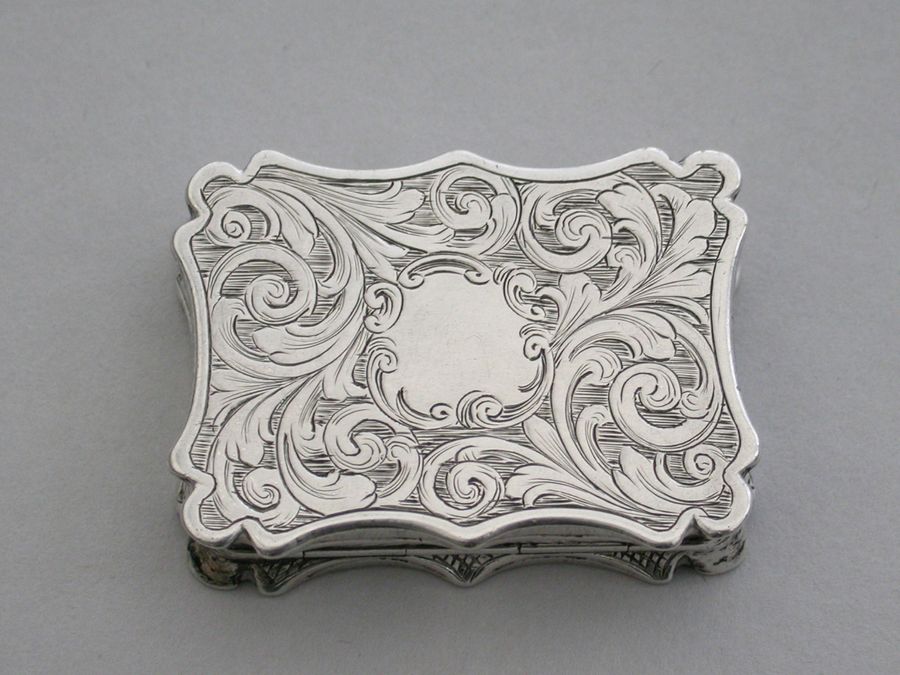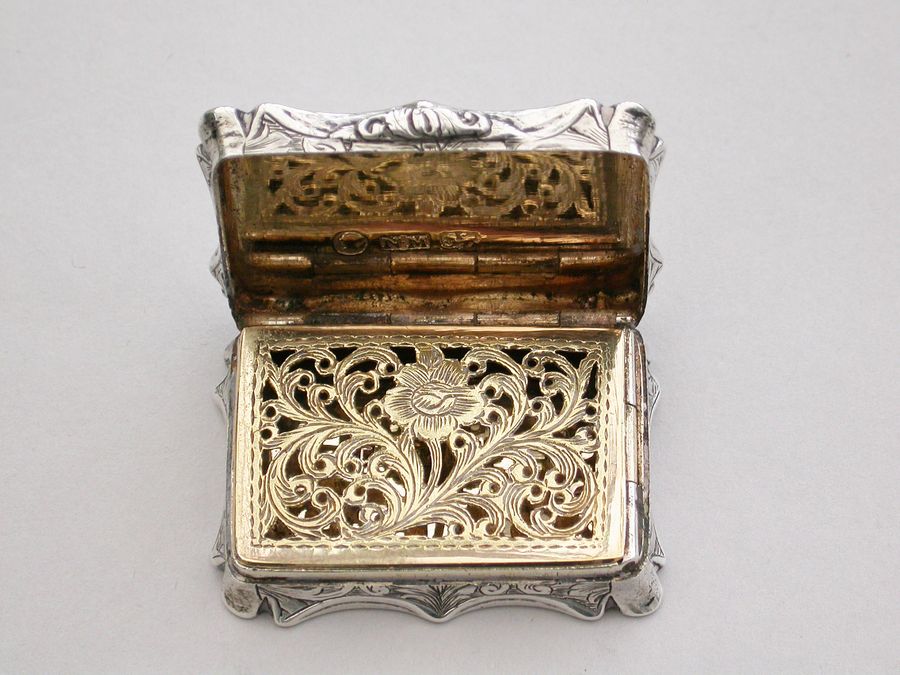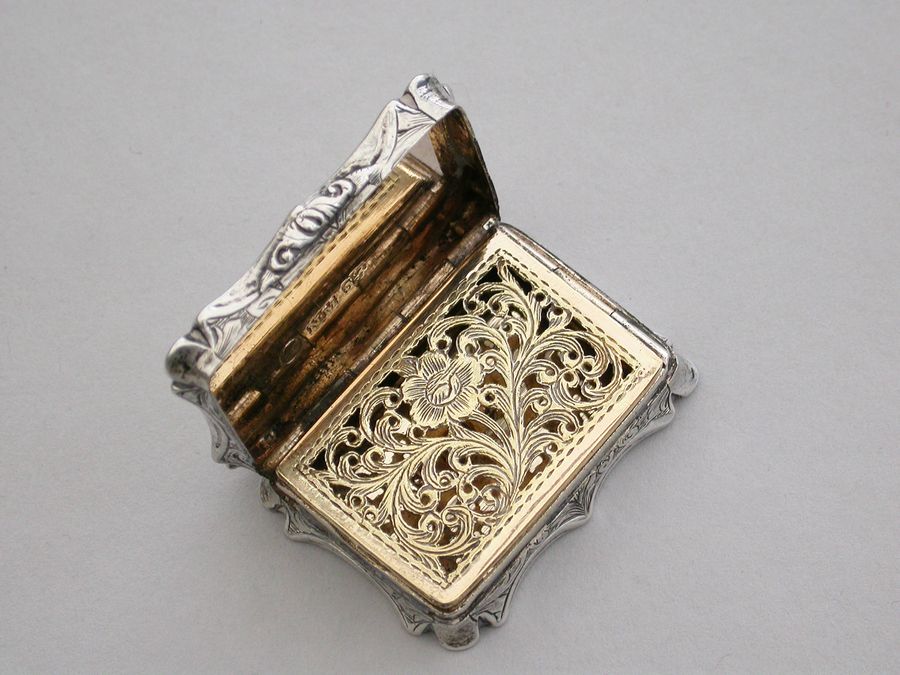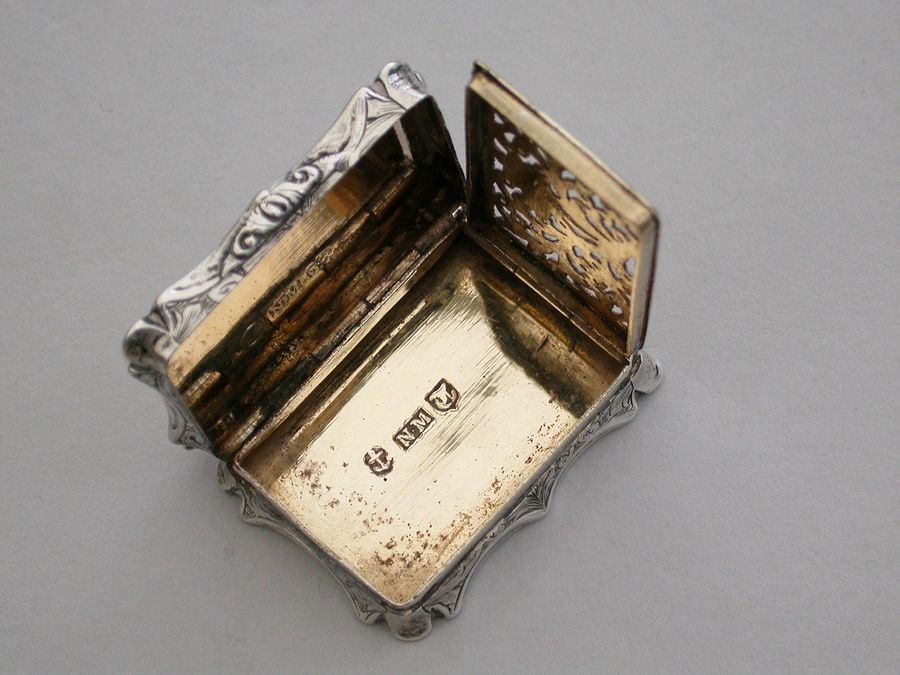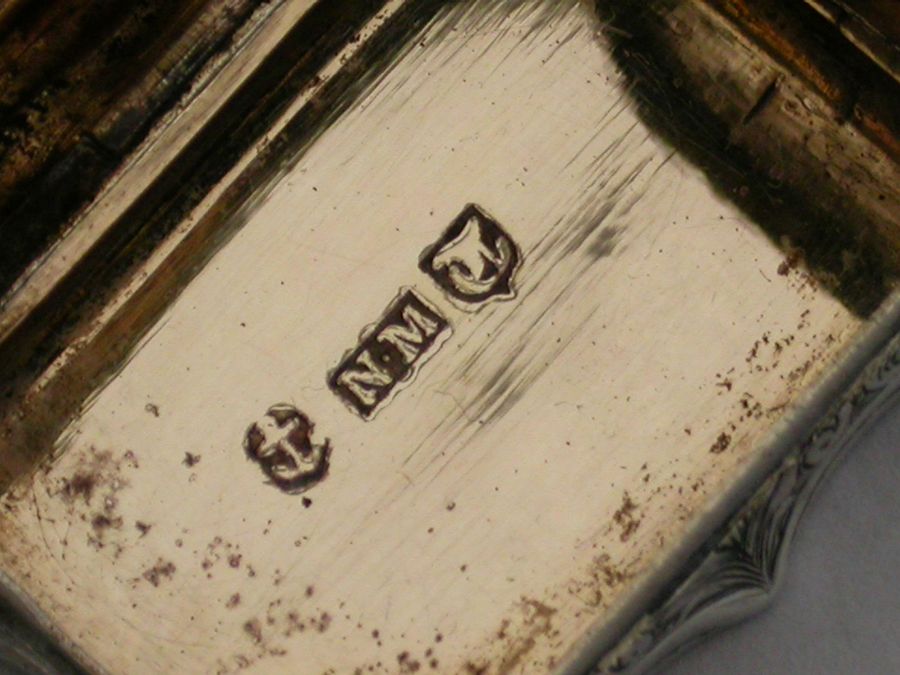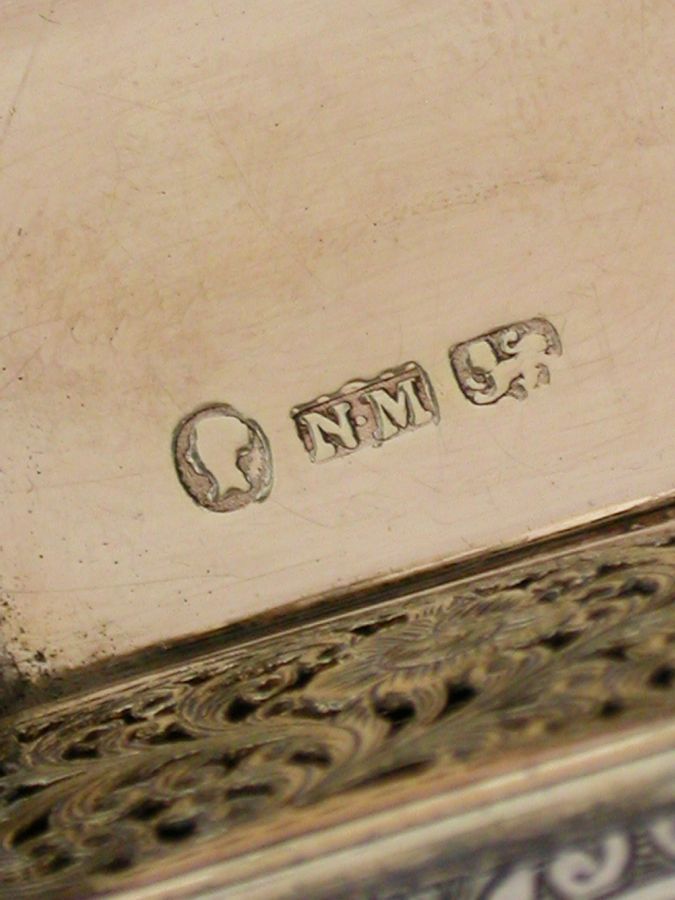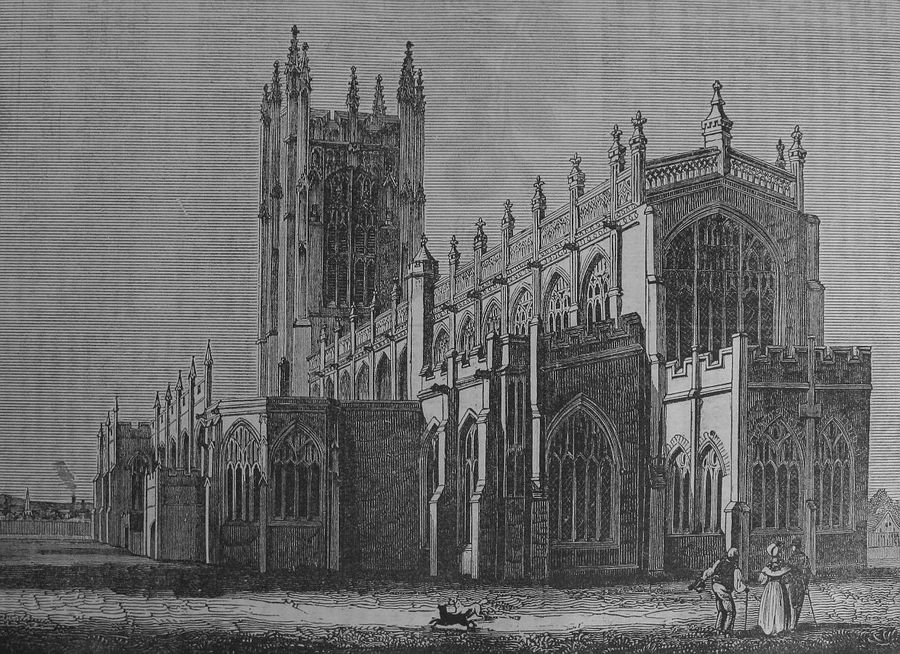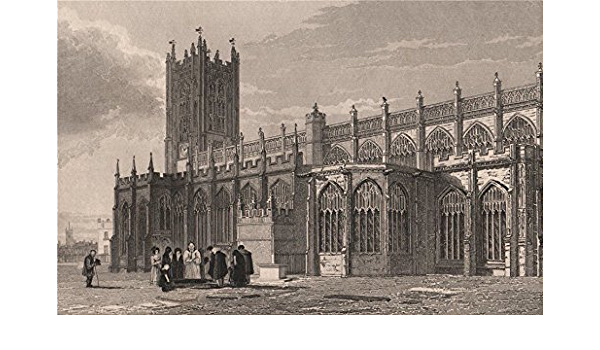 An extremely rare Victorian silver castle-top Vinaigrette of shaped rectangular form, the lid engraved with a scene depicting Manchester Cathedral. The silver gilt interior with intricately pierced foliate scroll grille including a flower head. The base engraved with scrolled decoration surrounding a vacant shaped cartouche.

By Nathaniel Mills, Birmingham, 1842

At the time that the Vinaigrette was made the church had not been granted Cathedral status and was still known as the Collegiate Church of St Mary, St Denys and St George. It became the Cathedral in 1847.

Manchester Cathedral, formally the Cathedral and Collegiate Church of St Mary, St Denys and St George, in Manchester, England, is the mother church of the Anglican Diocese of Manchester, seat of the Bishop of Manchester and the city's parish church. It is on Victoria Street in Manchester city centre and is a grade I listed building.

The former parish church was rebuilt in the Perpendicular Gothic style in the years following the foundation of the collegiate body in 1421. Then at the end of the 15th century, James Stanley II (warden 1485–1506 and later Bishop of Ely 1506–1515) was responsible for rebuilding the nave and collegiate choir with high clerestory windows; also commissioning the late-medieval wooden internal furnishings, including the pulpitum, choir stalls and the nave roof supported by angels with gilded instruments. The medieval church was extensively refaced, restored and extended in the Victorian period, and again following bomb damage in the 20th century. The collegiate church became the cathedral of the new Diocese of Manchester in 1847, and is one of fifteen Grade I listed buildings in Manchester.
Sold - £3,500.00
Condition
In good condition with no damage or repair
Weight
21.00 Grams (0.68 troy ounces)