Victorian Silver Castle-Top Vinaigrette Scarborough Spa / Salon
Yapp & Woodward, Birmingham 1847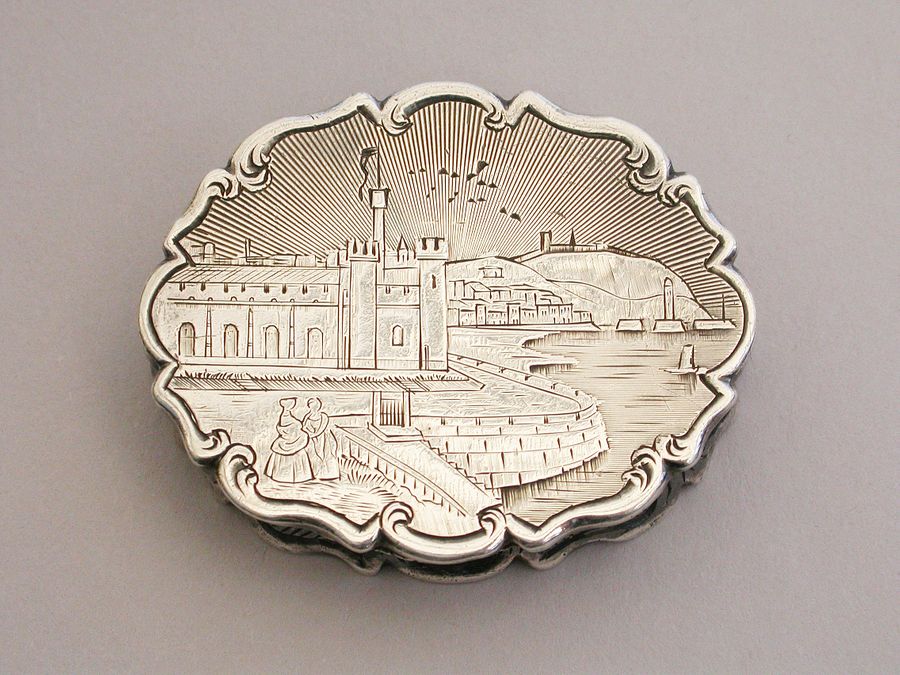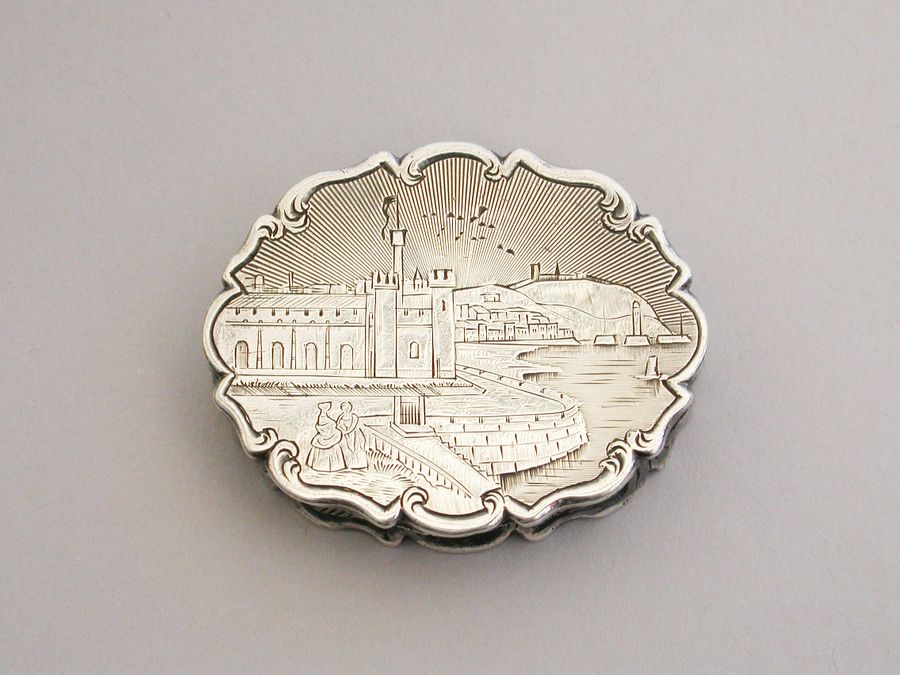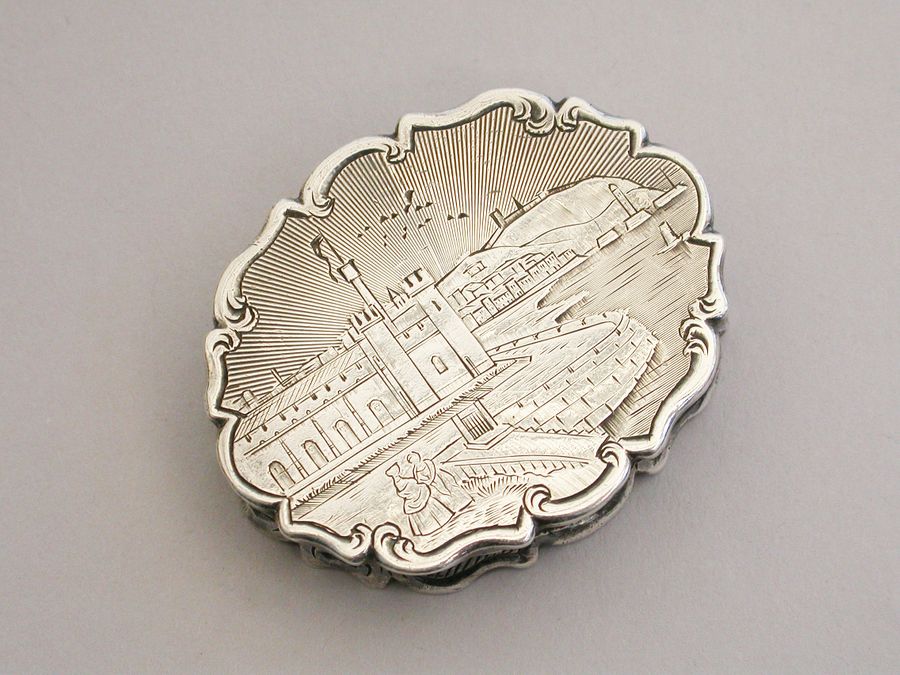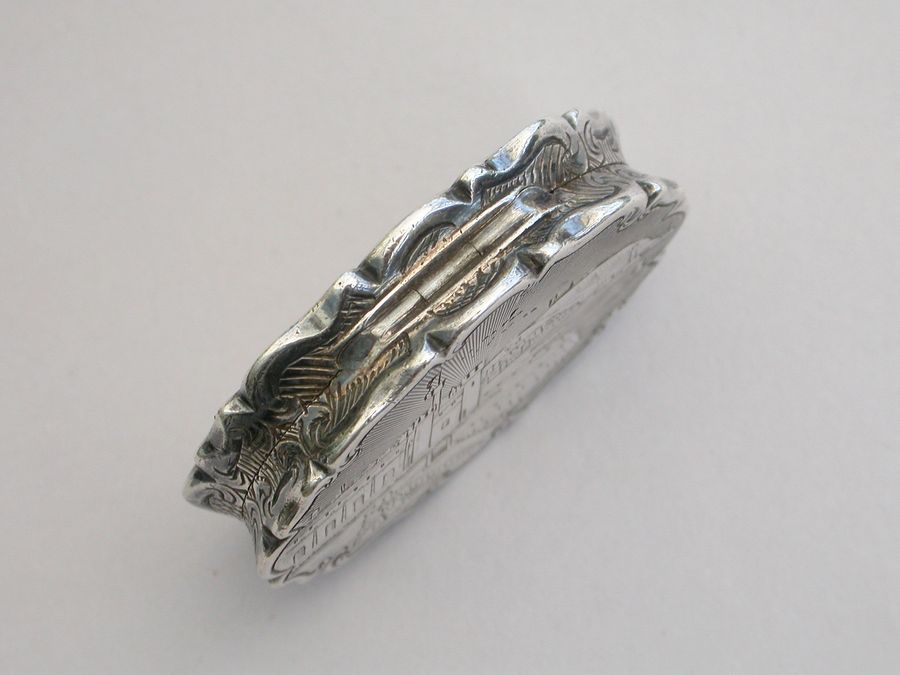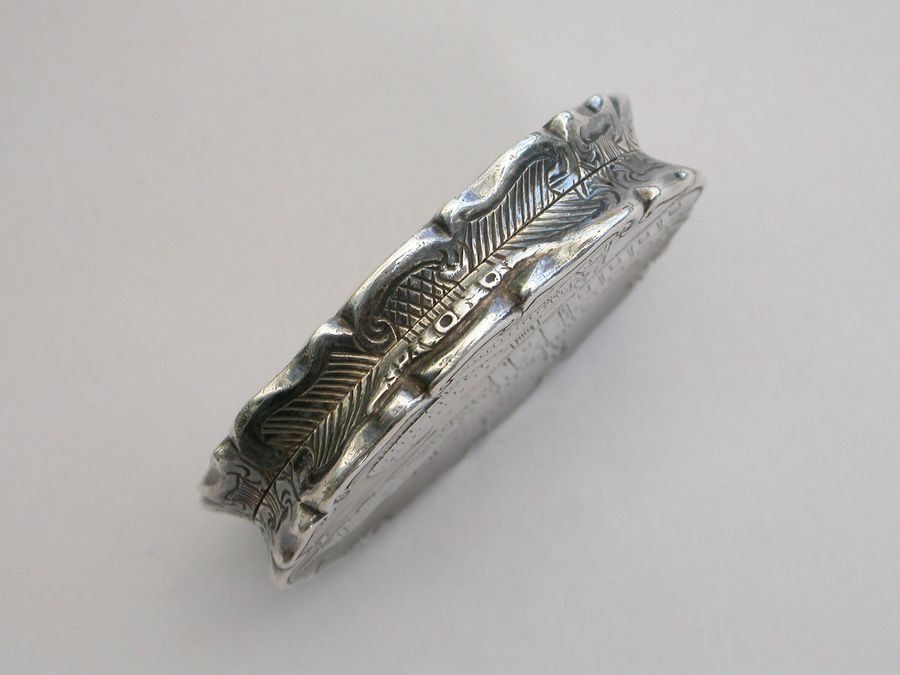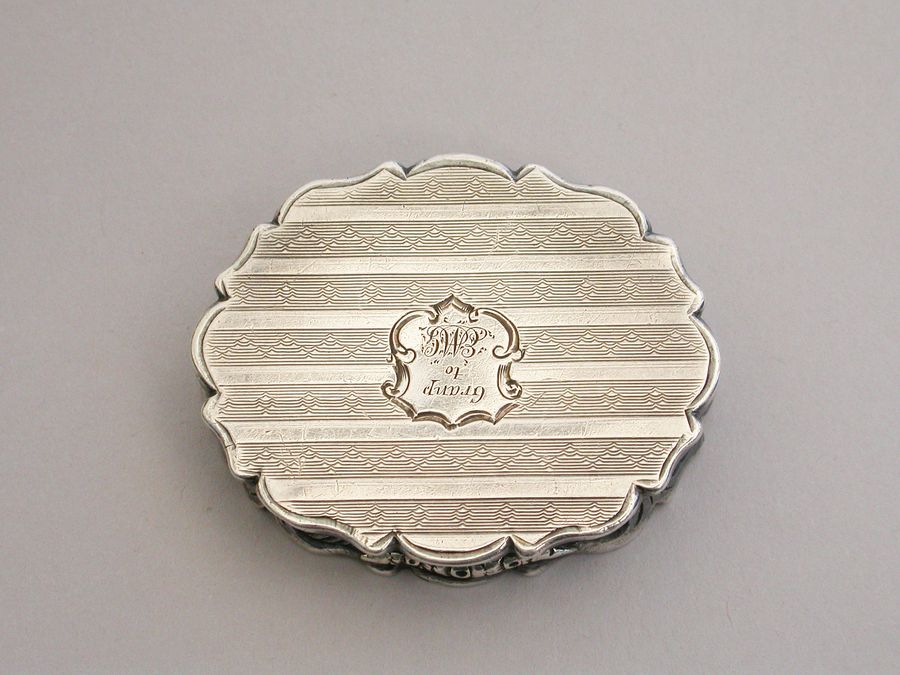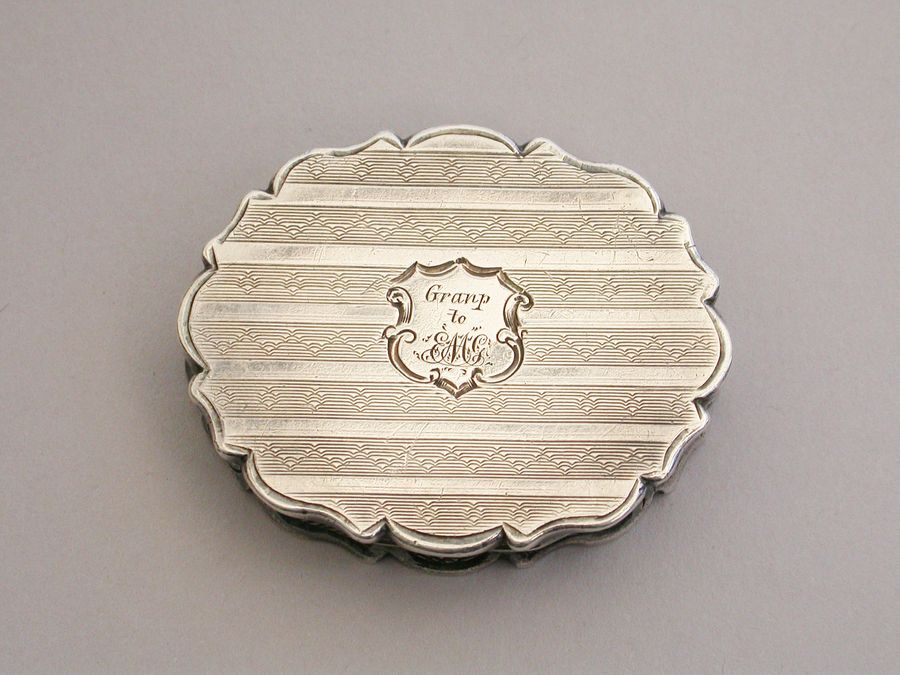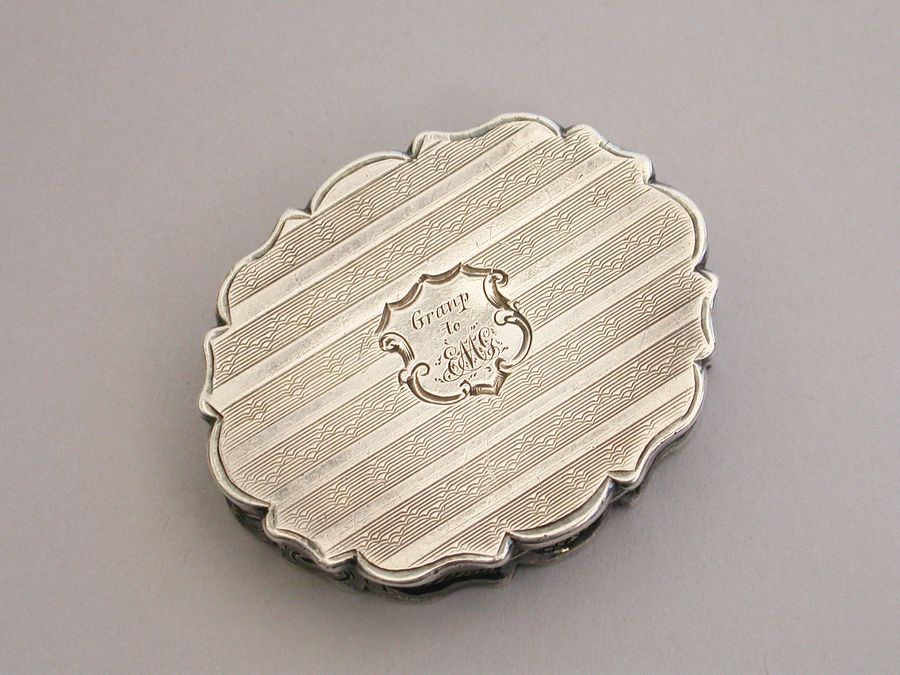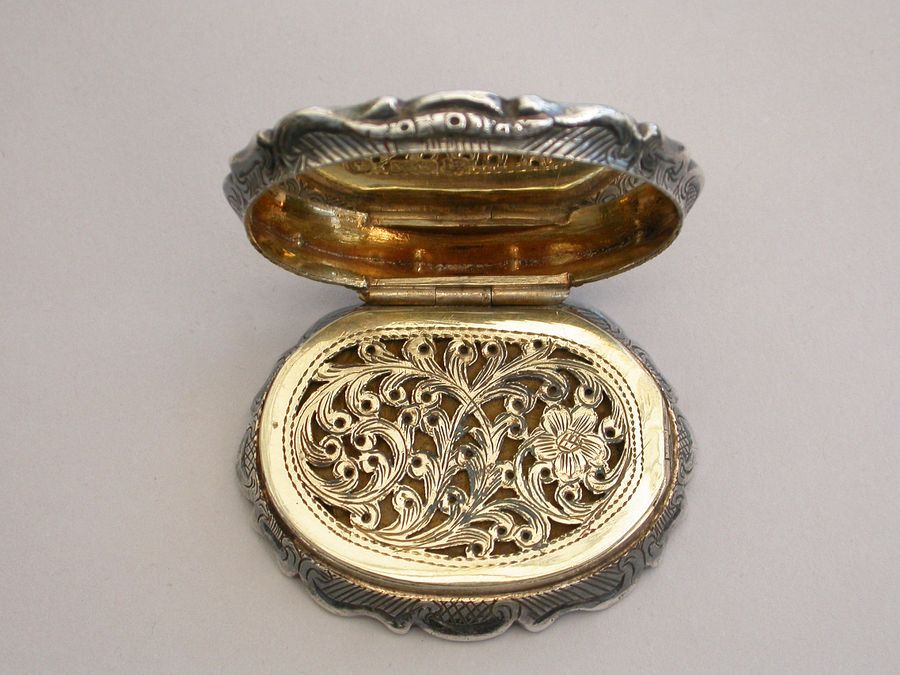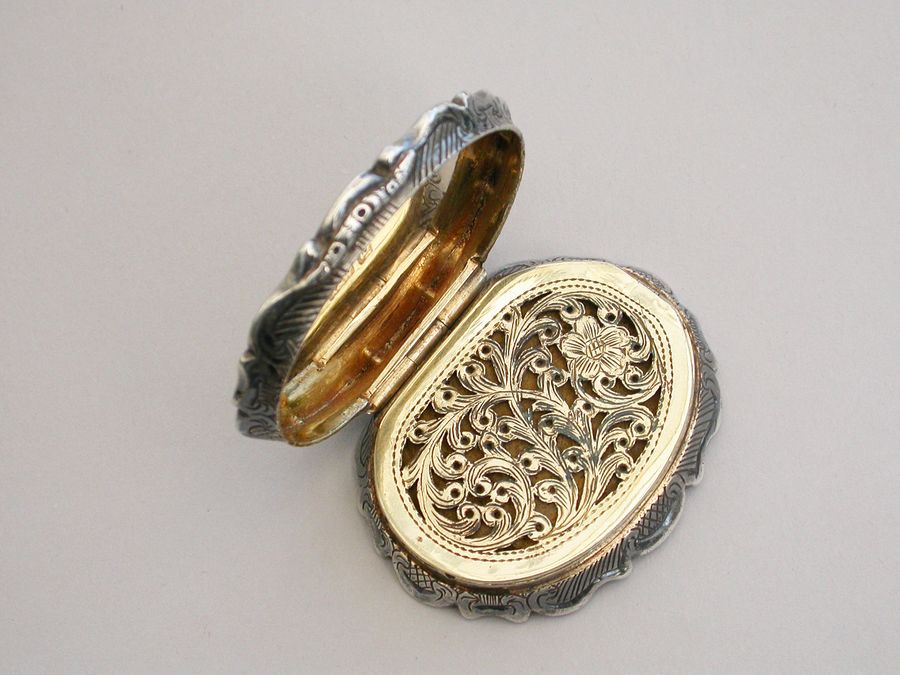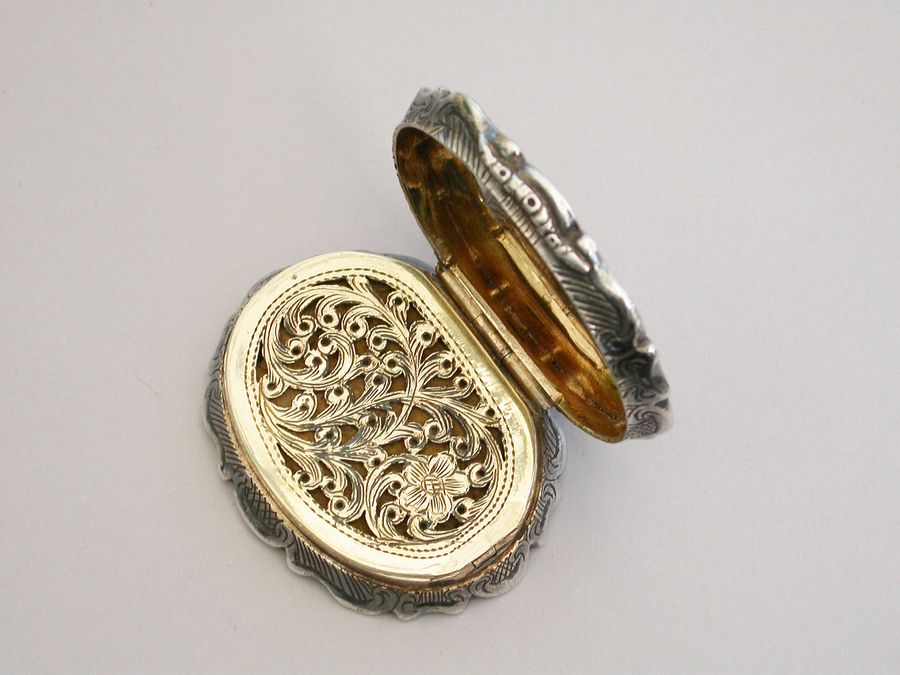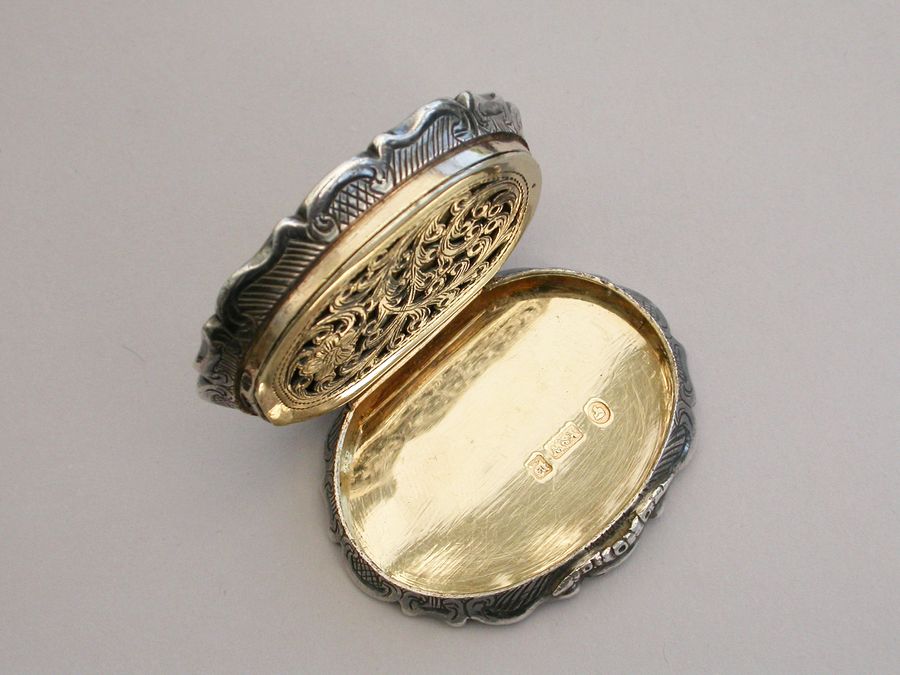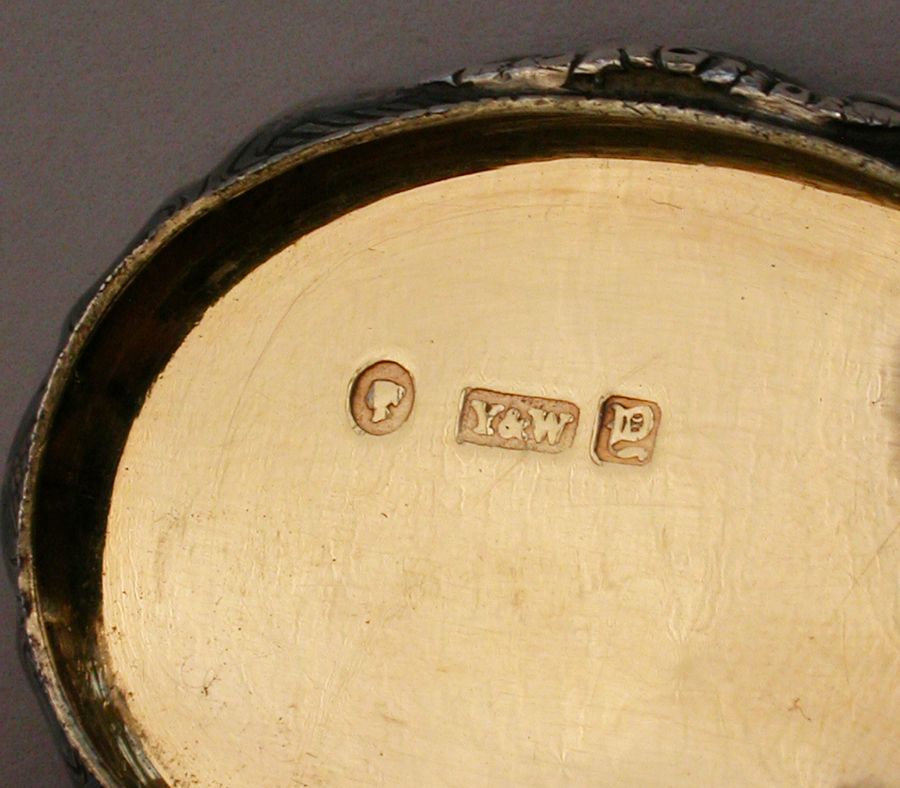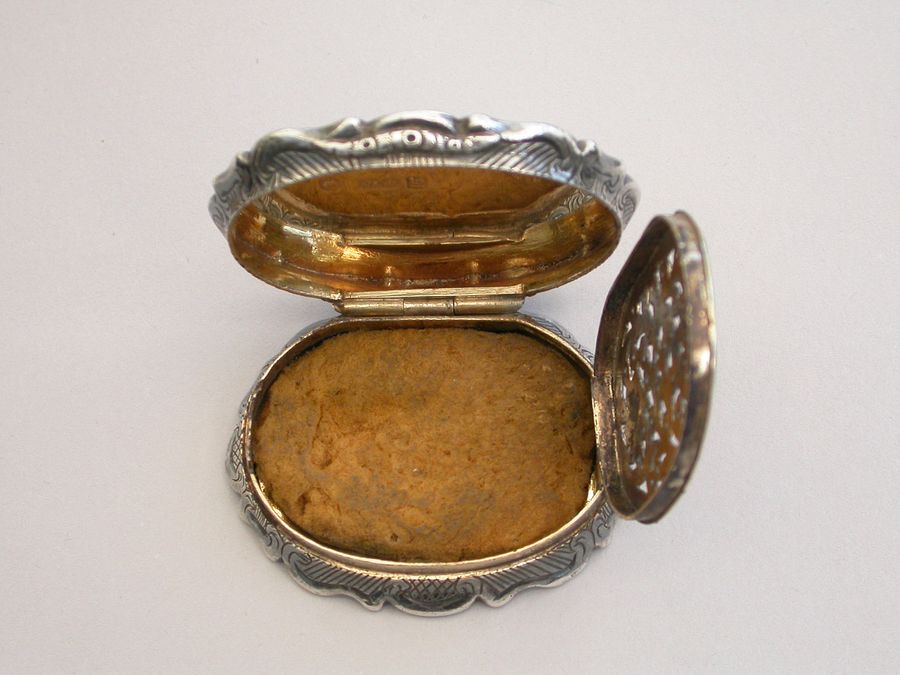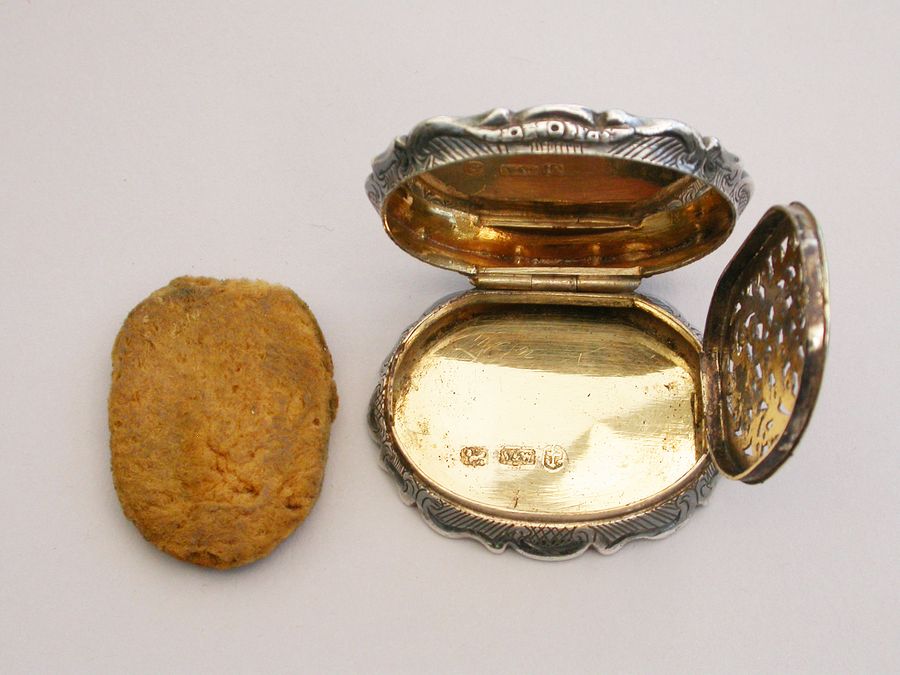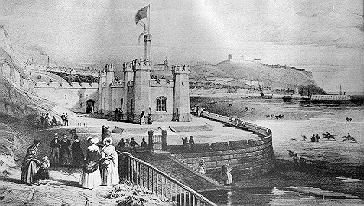 An extremely rare Victorian silver castle-top Vinaigrette of shaped oval form with bands of engine turned decoration surrounding a cartouche engraved with presentation inscription to the base. The cover engraved with a scene depicting the Salon on the promenade at Scarborough, with flag flying and the headland with Scarborough Castle beyond. Silver gilt grille pierced with folaite scrolls. Complete with original sponge.

By Yapp & Woodward, Birmingham 1847.

The Spa was designed by Henry Wyatt and opened in 1839.

The series of mishaps and disasters that befell the Spa in the 1800s were each time countered by stylish new buildings and facilities showing the importance and popularity of the venue. In 1808 the Saloon was damaged by heavy seas, but a far worse storm - according to some the storm of the century - devastated the building in 1836 and it had to be completely re-built.

In 1827 the Cliff Bridge was opened. This improved access to the Spa and was a foretaste of ambitious plans ahead for the Spa. The ""Gothic Saloon"" designed by Henry Wyatt was opened in 1839 and included a concert hall to seat 500, a garden, promenade and external area in which orchestras were to perform. But by the time it opened, the Gothic Saloon, an impressive turreted building, was already too small. Sir Joseph Paxton, the landscape gardener and architect responsible for the grounds of Chatsworth, Derbyshire and the Crystal Palace, was called in to redesign the complex and in 1858 his Spa was officially opened.

This comprised a central assembly hall with adjoining galleries, which could seat 2000, while externally the sea wall was extended. It encompassed a double promenade and carriage road, a colonnade with shops, another open air bandstand and the prospect tower - the base of which can still be seen today in the linkway between the Green and Promenade lounges. Scarborough Spa was the most popular music hall venue outside London. In 1875 the first cliff tram in England was built to provide additional access and is still in use today.

On 8 September 1876 the beautiful Spa Saloon was destroyed by fire - the only area left relatively undamaged being the small saloon that Paxton's innovations had been designed to replace. No time was lost in yet again rebuilding the Spa and by June 1879 the new Grand Hall was opened to the public, with the formal opening ceremony taking place on 2 August 1880. So began a great era of music and entertainment with the leading musicians, conductors and performers of their day all performing at Scarborough Spa.



£1,950.00
Condition
In good crisp condition, a tiny crack to the rim of the grille near the hinge
Weight
26.50 Grams (0.85 troy ounces)