Victorian Silver Castle-Top Vinaigrette - Weymouth Bay & Pier
Yapp & Woodward, Birmingham 1854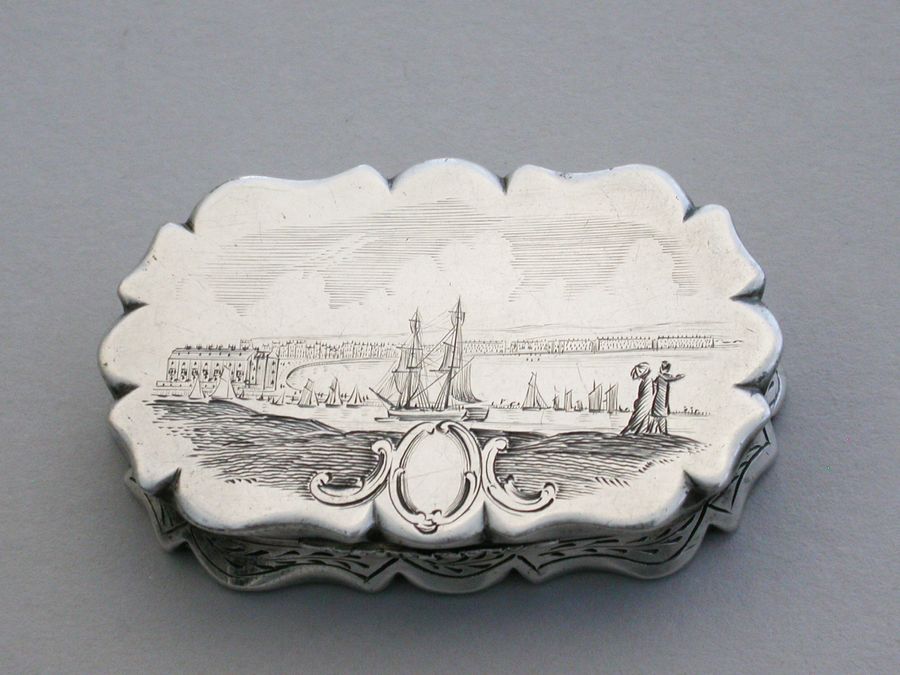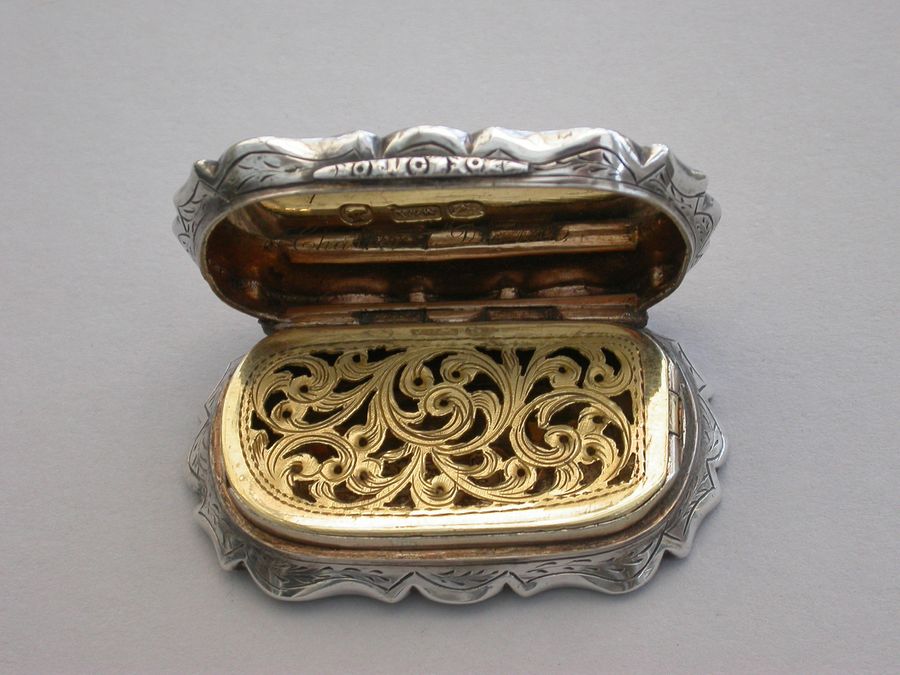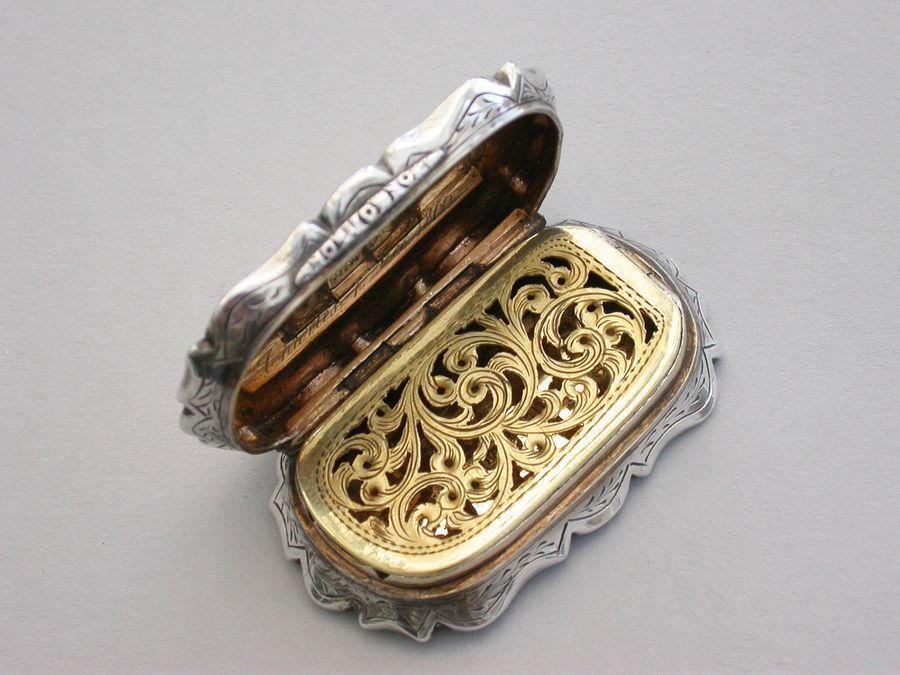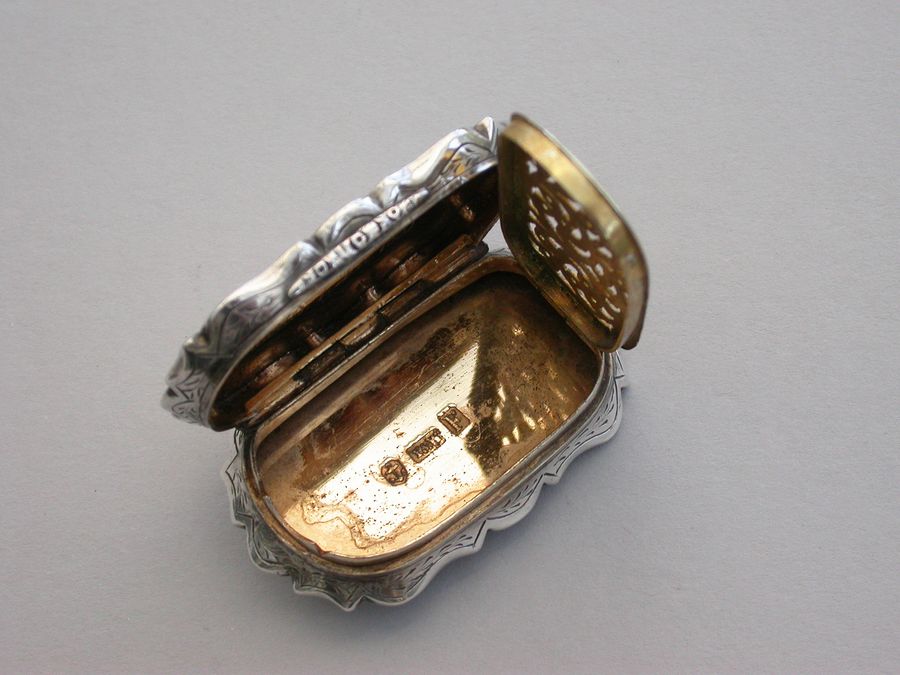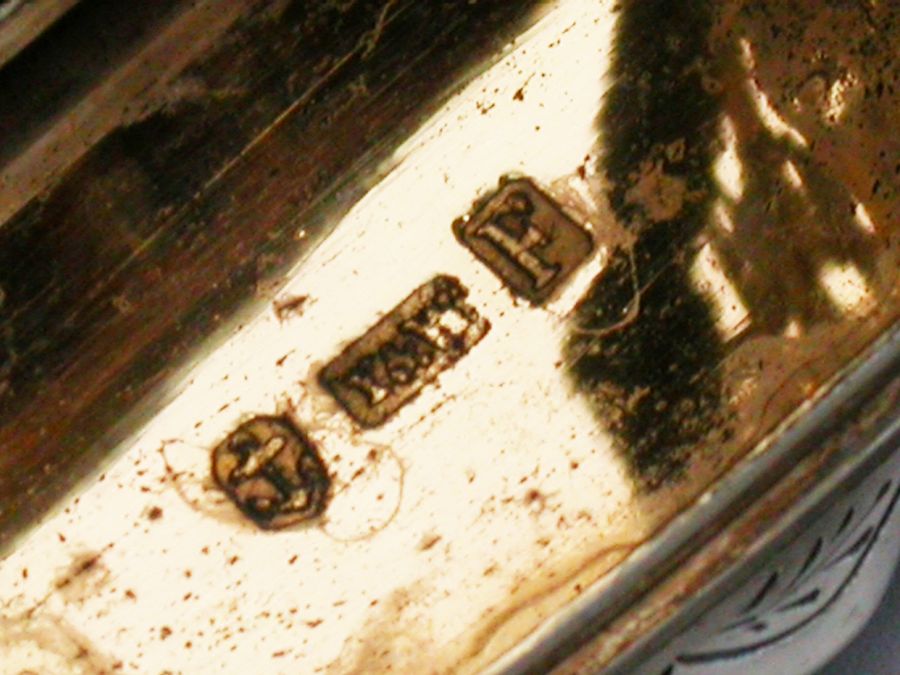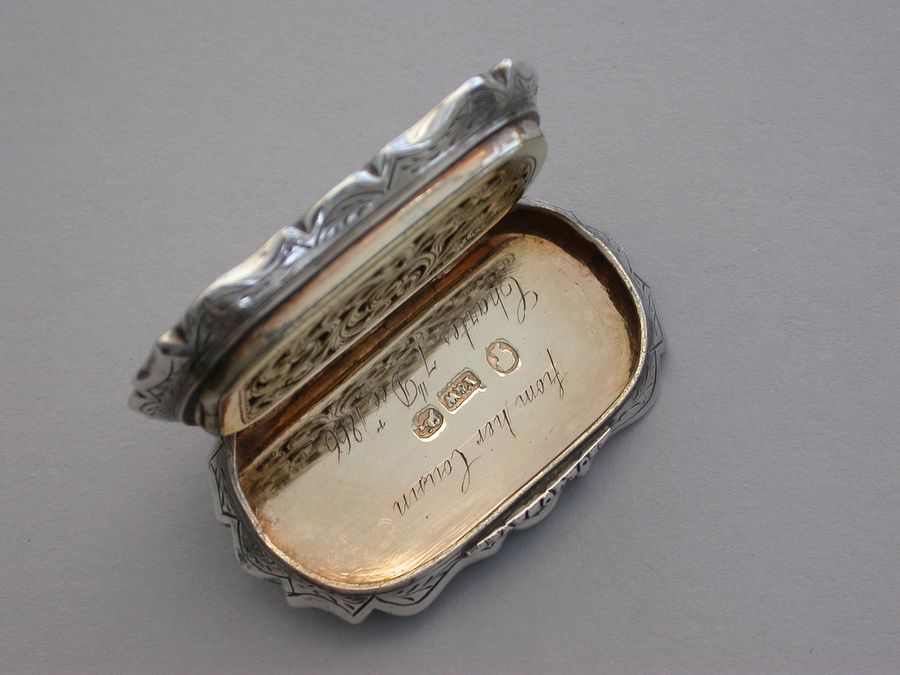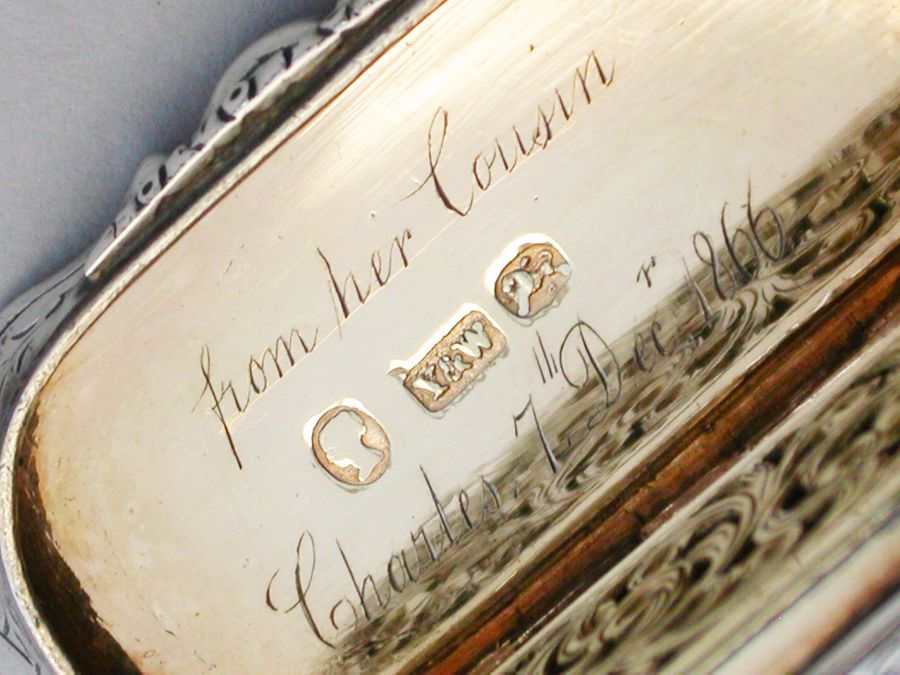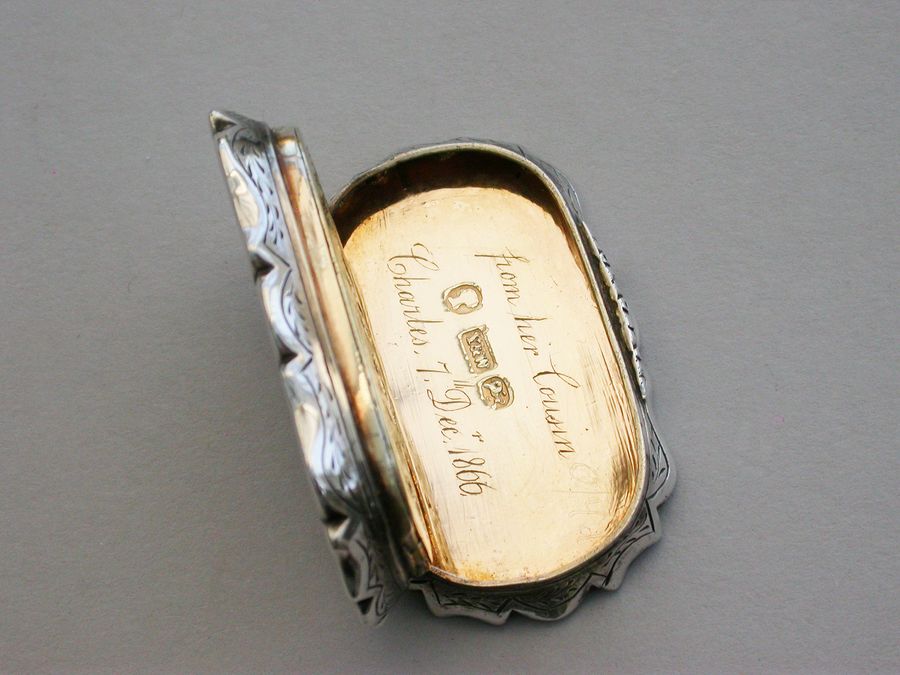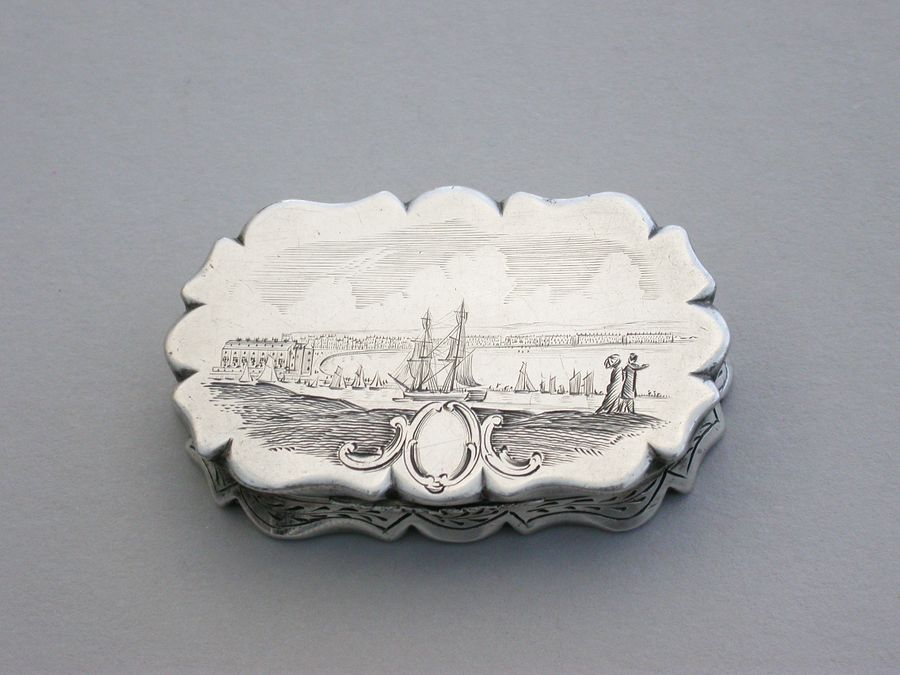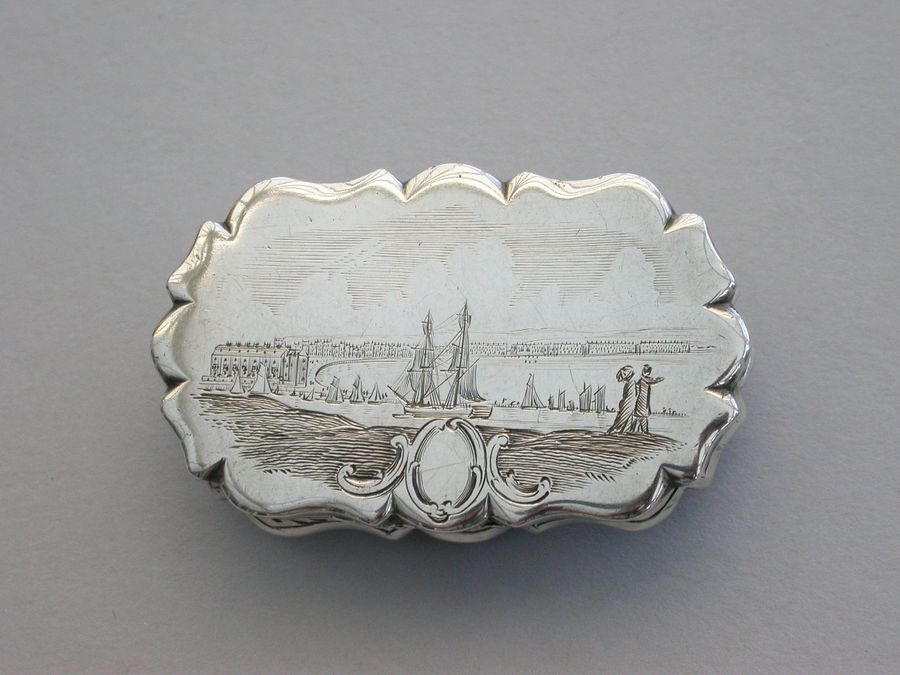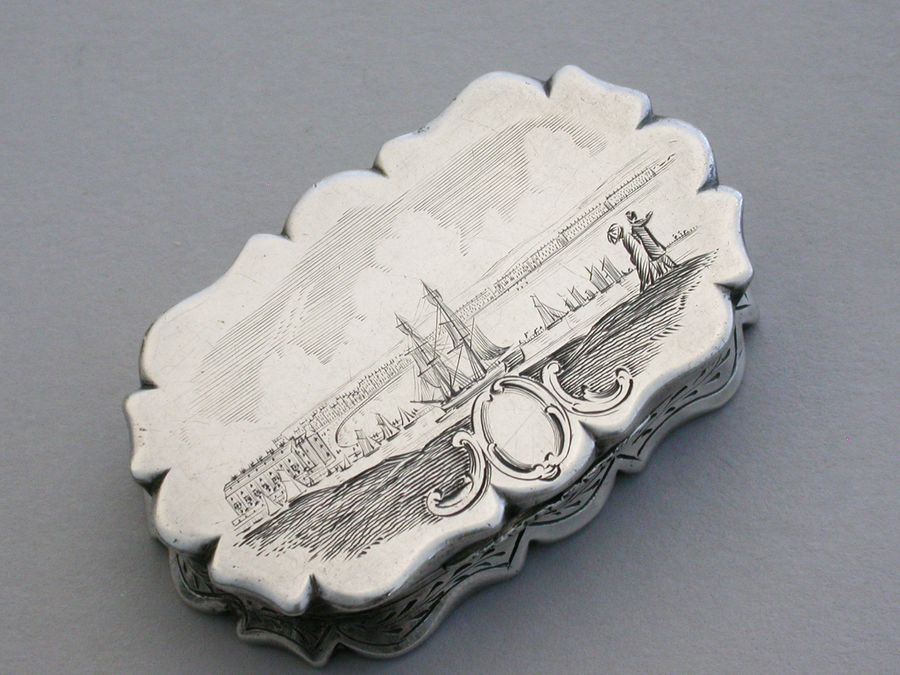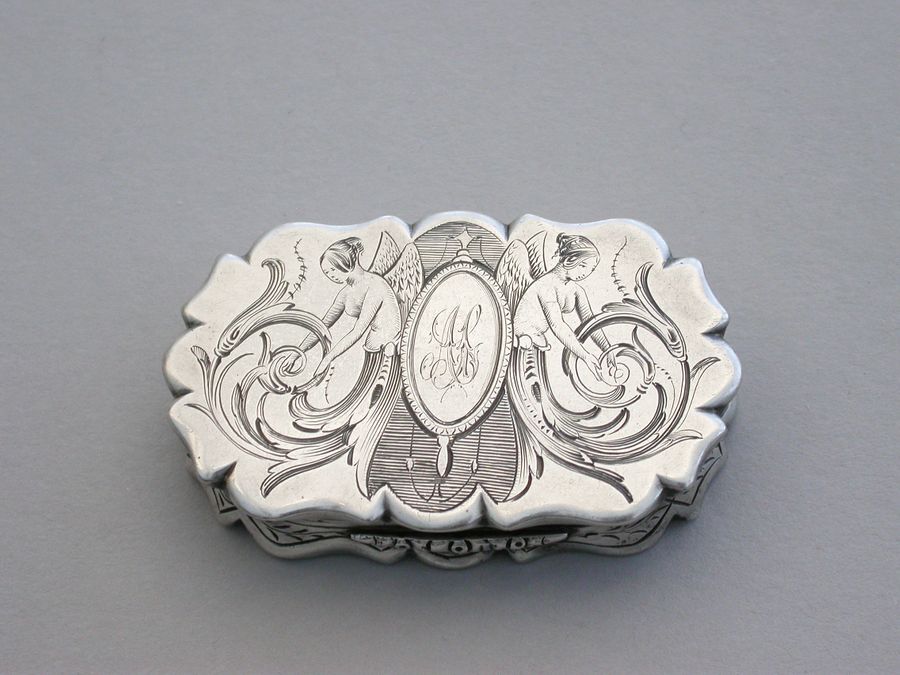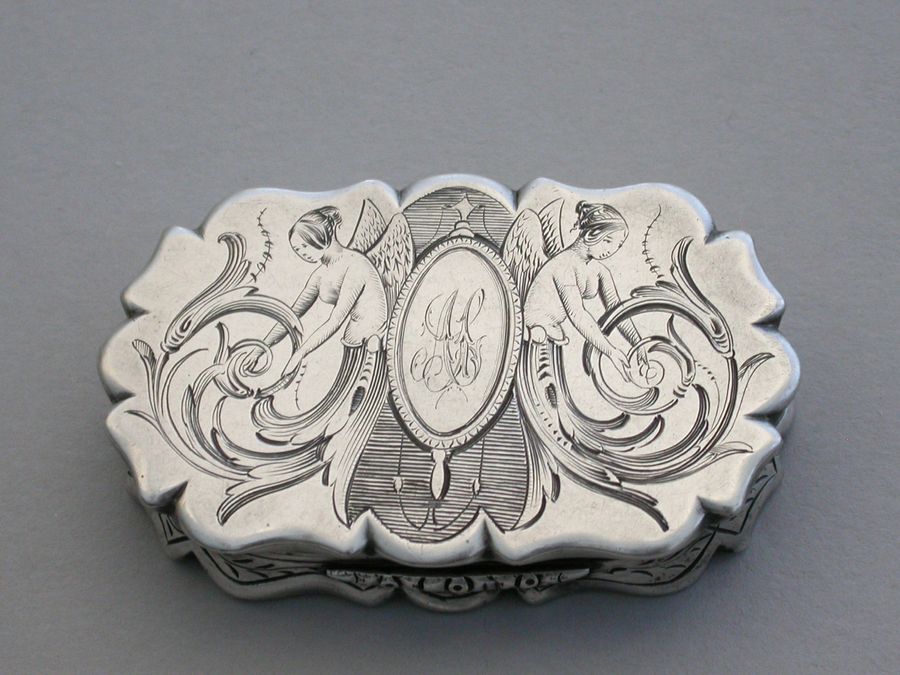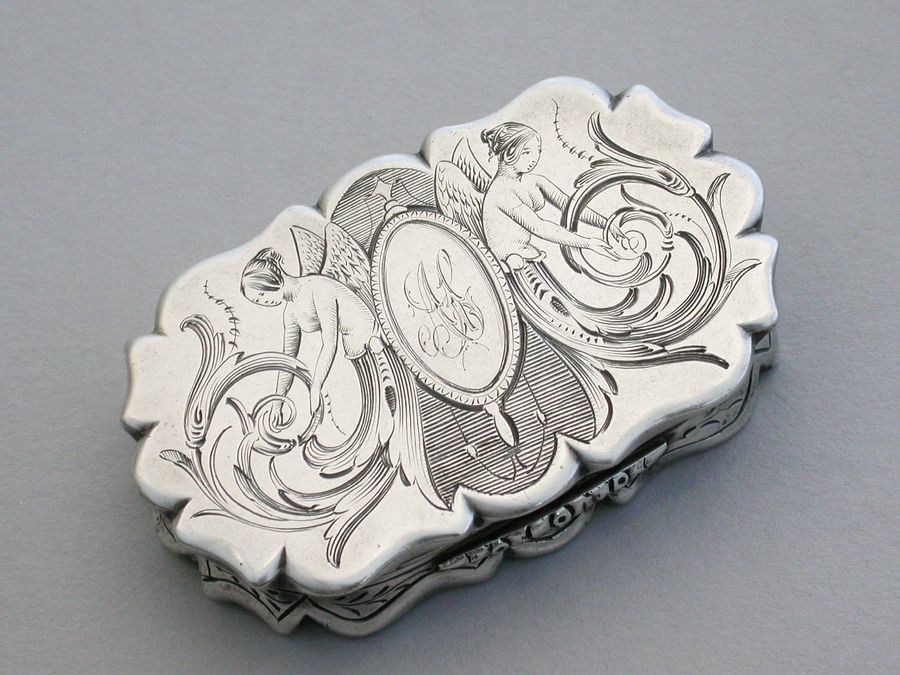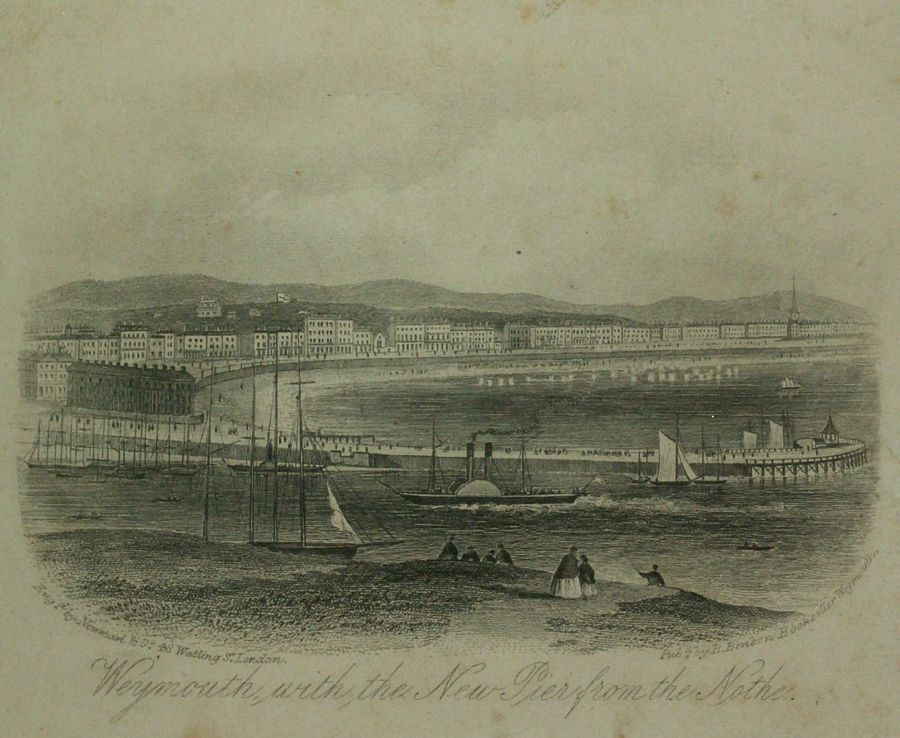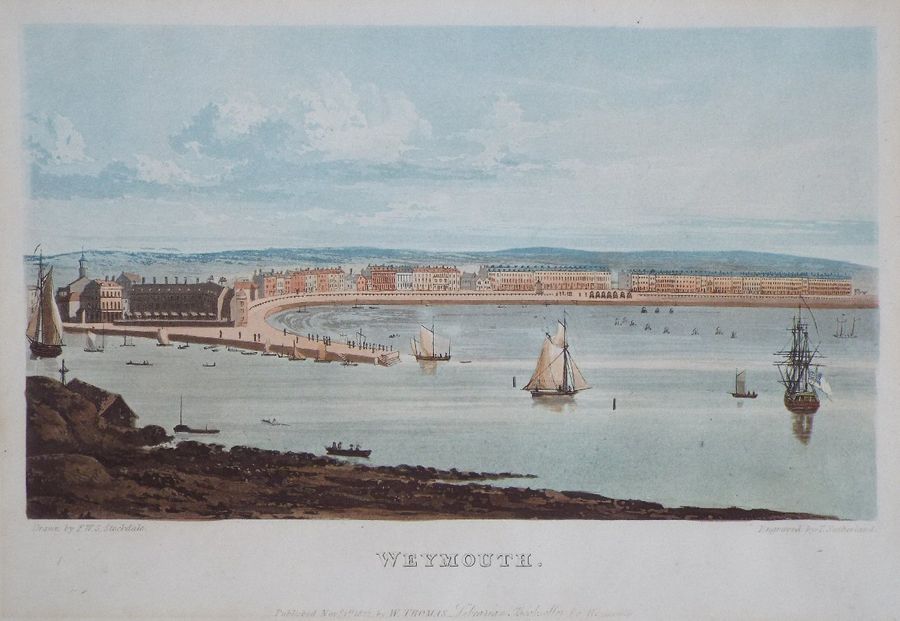 An extremely rare Victorian silver castle-top Vinaigrette of shaped elongated rectangular form, the base engraved with two winged female figureheads surrounding an oval cartouche engraved with contemporary initials, the lid engraved with a view of Weymouth Bay and the pier, taken from the Nothe peninsula. The silver gilt grille pierced with scrolling leaves and the interior lid engraved with a slightly later presentation inscription: "from her Cousin Charles 7th Dec' 1866".

By Yapp & Woodward, Birmingham, 1854 (prior to the New Pier being constructed in 1860).

Weymouth Bay is a sheltered bay on the south coast of England, in Dorset. It is protected from erosion by Chesil Beach and the Isle of Portland, and includes several beaches, notably Weymouth Beach, a gently curving arc of golden sand which stretches from the resort of Weymouth. Weymouth Bay is situated approximately halfway along the UNESCO Jurassic Coast World Heritage Site.

The origins of the pier reportedly date back to 1812 although, in 1840, a piled structure had been built on the harbour's north side as an extension of Weymouth Esplanade. It was rebuilt/extended during 1859/60, with a cargo stage added in 1877 to facilitate the landing of Channel Island potatoes. A new passenger landing stage/baggage hall was built for the Great Western Railway in 1888/9. A Pavilion Theatre was constructed in 1908.

Costing £120,000 the pier was constructed in reinforced concrete, reaching a length of 400 metres (1,300 ft) and varying between 30 metres (100 ft) in width at the shoreward end and 12 metres (40 ft) at the seaward end.

When built, the pier was divided into two halves. The southern side of the deck was reserved for commercial use, and was fitted out to load and unload cargo from harbour ships, including electric cranes, electrically operated capstans and two railway tracks. The pier was capable of handling one passenger vessel, three cargo vessels and two pleasure steamers simultaneously. The northern side, fenced off from the industrial section, was a promenade area. This included shelters, a diving stage, changing rooms, and at night the whole promenade area would be illuminated, with views across Weymouth Bay and Nothe Fort.



Sold - £3,650.00
Condition
In good condition with no damage or repair, some minor surface scratches to the scene.
Weight
23.00 Grams (0.74 troy ounces)