Victorian Silver Commemorative Thimble 'Funeral of Duke of Wellington'
Unmarked c1852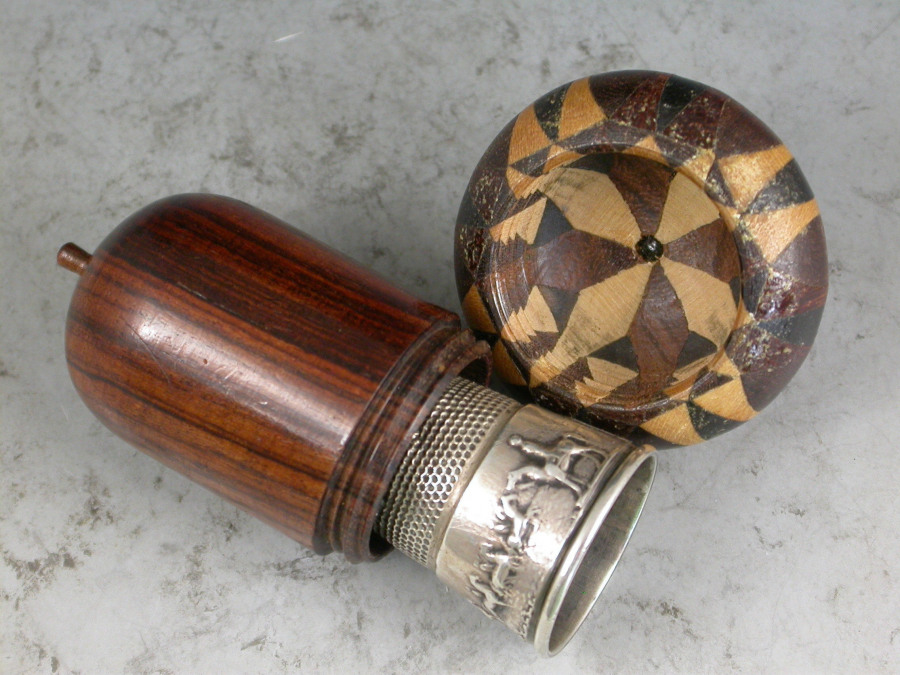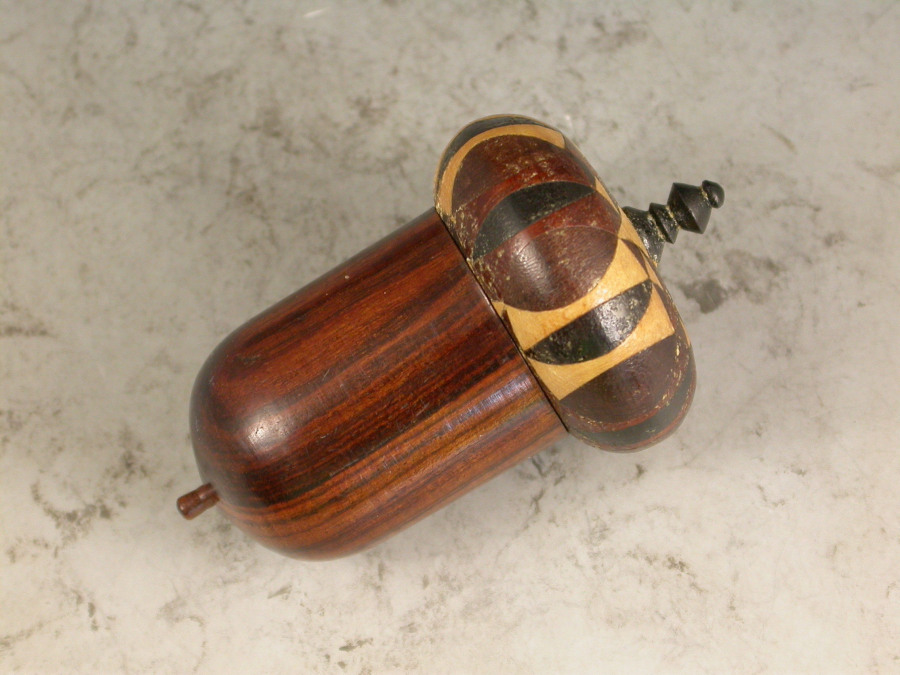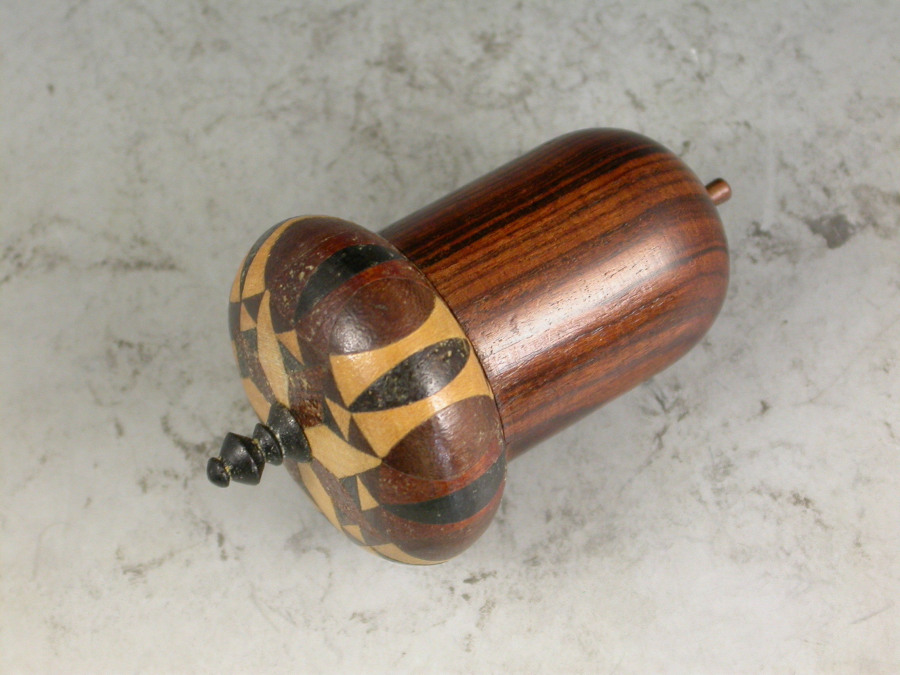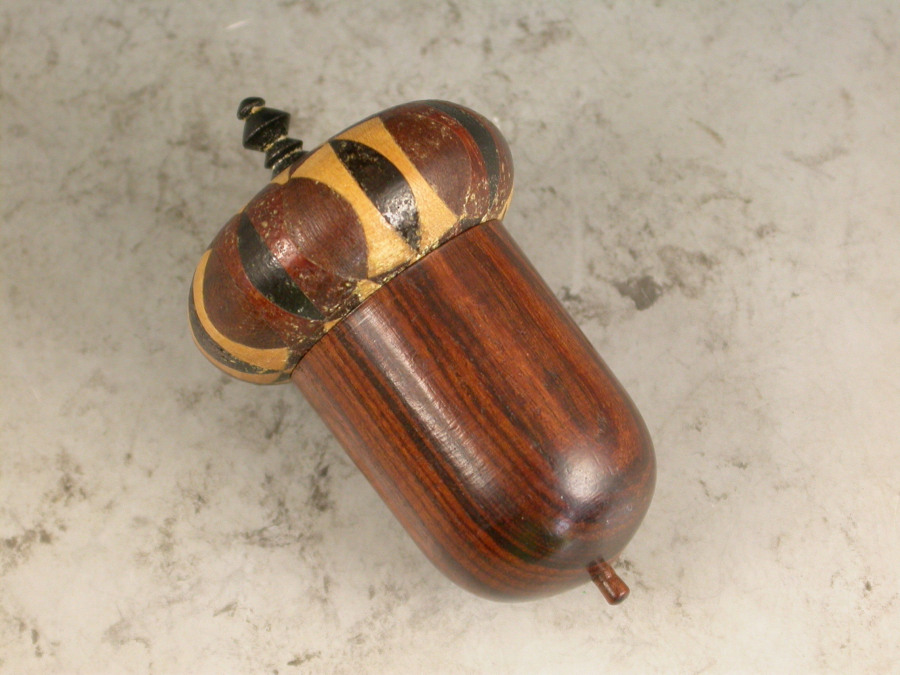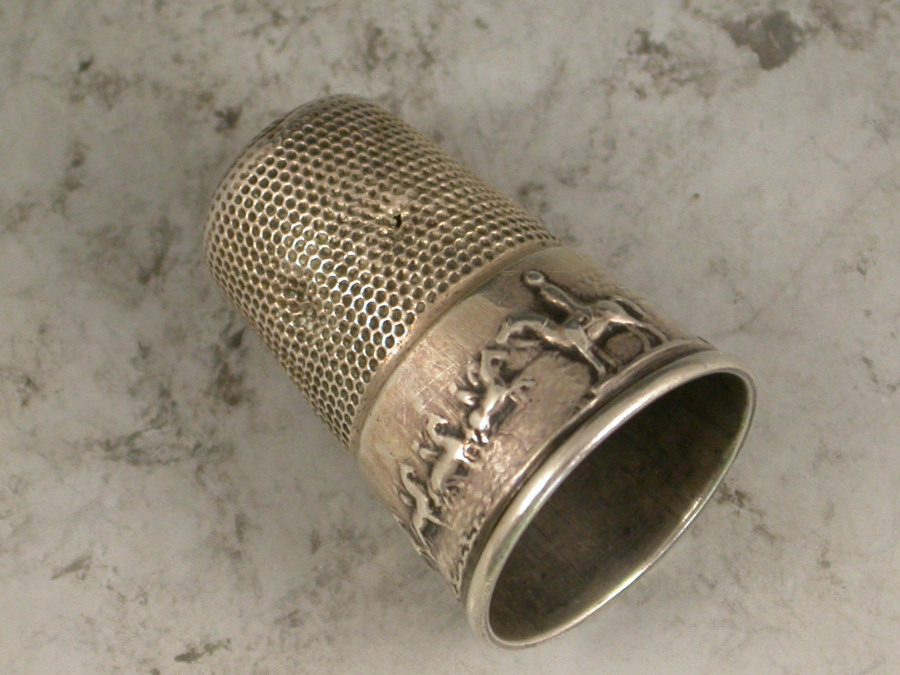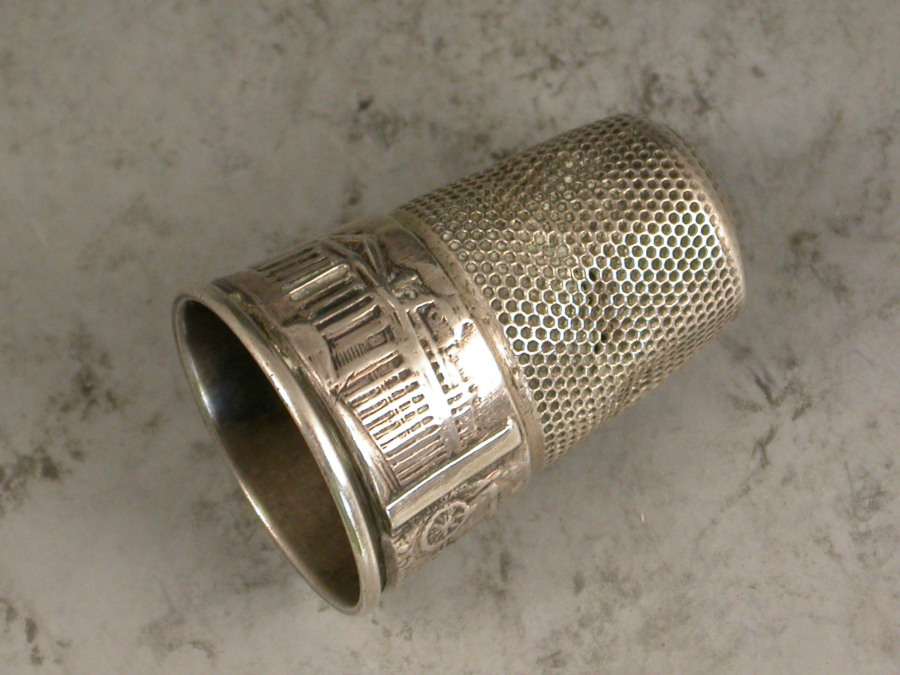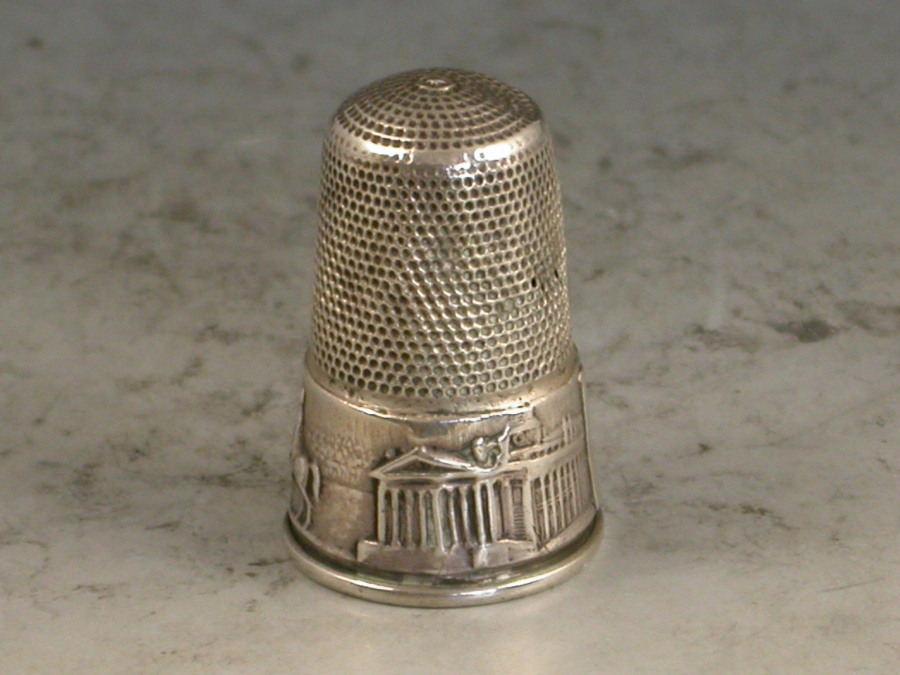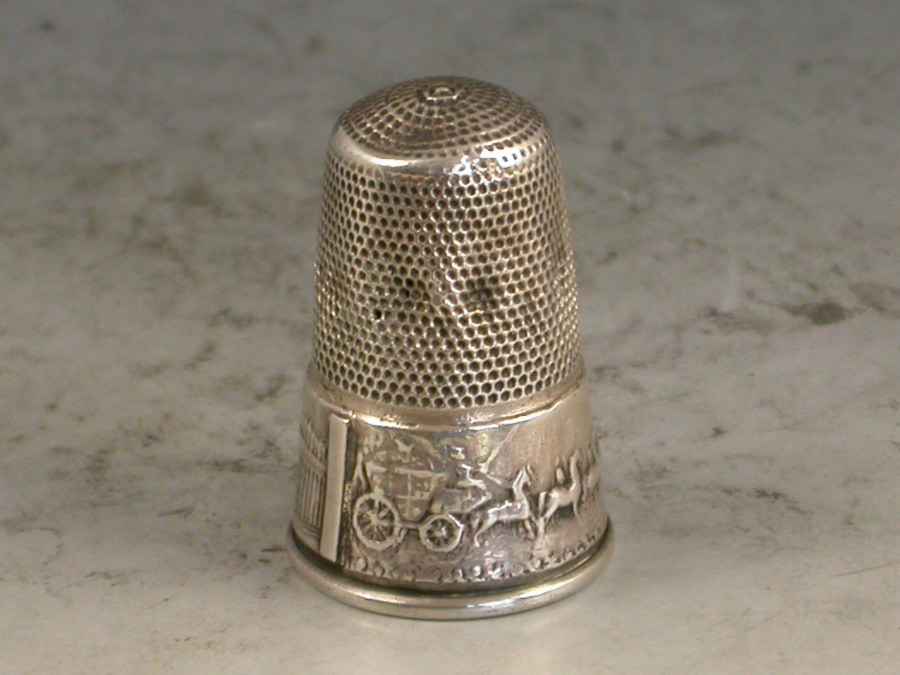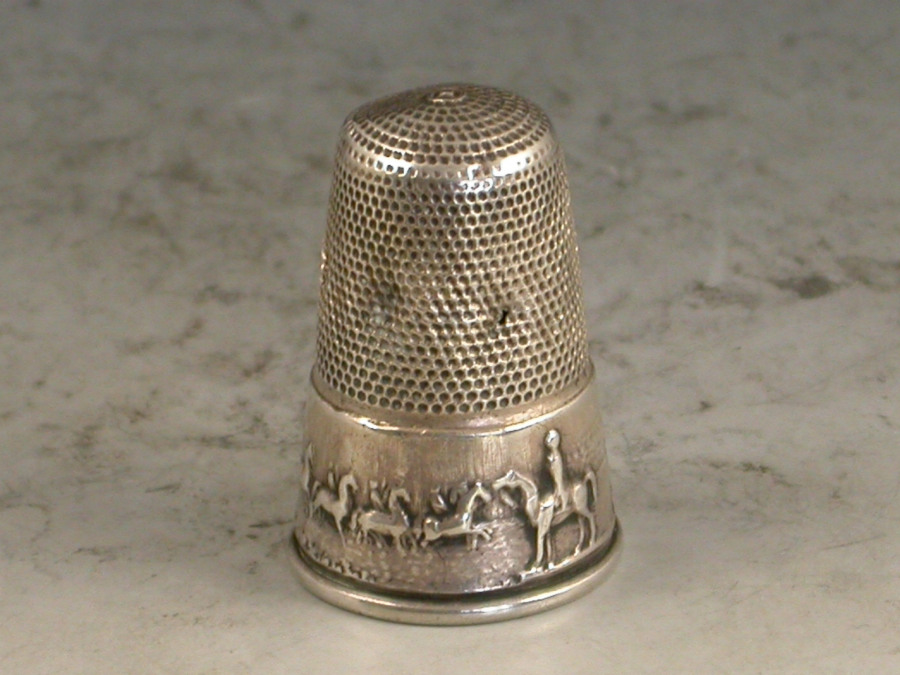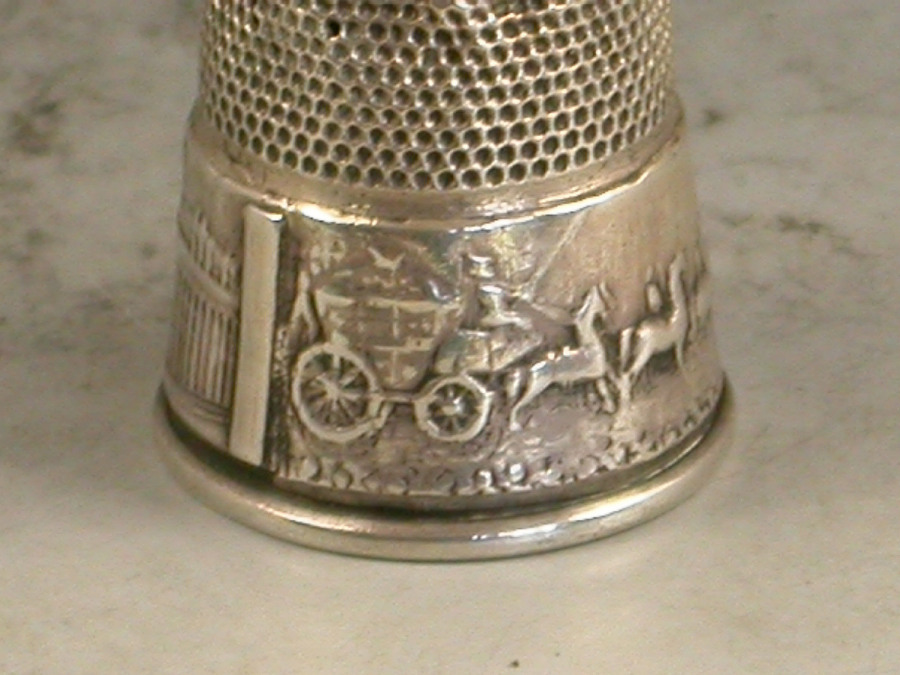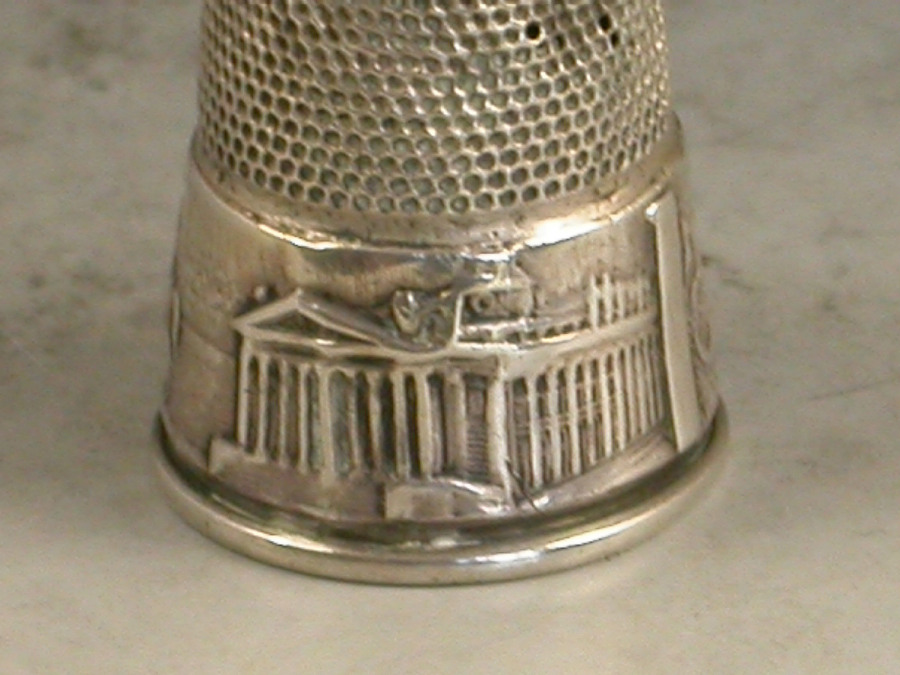 A rare Victorian Commemorative silver Thimble embossed with a view of the Funeral of Arthur Wellesley, 1st Duke of Wellington, in 1852. Complete with acorn shaped Tunbridgeware thimble holder.

Unmarked, c1852.
Sold - £850.00
Condition
In fair condition with some needle marks and holes.
Weight
3.50 Grams (0.11 troy ounces)
Literature
Wellington died at Walmer Castle in Deal on 14 September 1852. This was his residence as Lord Warden of the Cinque Ports. Walmer Castle was said to have been his favourite residence. He was found to be unwell on that morning and was aided from his military campaign bed (the same one he used throughout his historic military career) and seated in his chair where he passed away. His death was recorded as being due to the aftereffects of a stroke culminating in a series of seizures. He was aged 83.
Although in life he hated travelling by rail (after witnessing the death of William Huskisson, one of the first railway accident casualties), his body was then taken by train to London, where he was given a state funeral—one of only a handful of British subjects to be honoured in that way (other examples are Lord Nelson and Winston Churchill)—and the last heraldic state funeral to be held in Britain. The funeral took place on 18 November 1852. At his funeral there was hardly any space to stand because of the number of people attending, and the effusive praise given him in Tennyson's ""Ode on the Death of the Duke of Wellington"" attests to his stature at the time of his death. He was buried in a sarcophagus of luxulyanite in St Paul's Cathedral next to Lord Nelson.