Victorian Silver Gilt Rococo Sifter Spoon 'Diana The Huntress'
Francis Higgins & Son Ltd 1846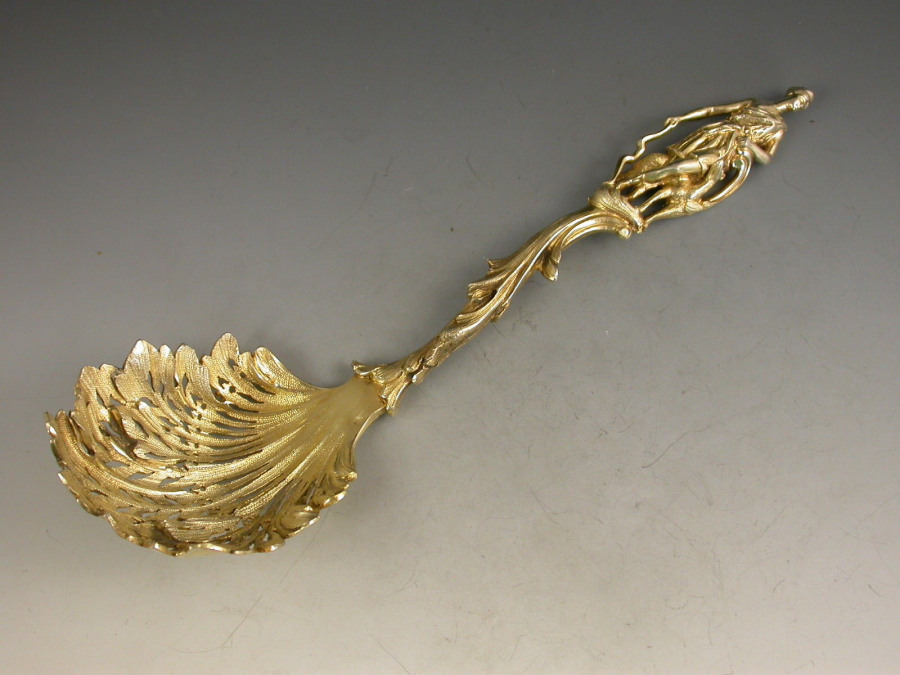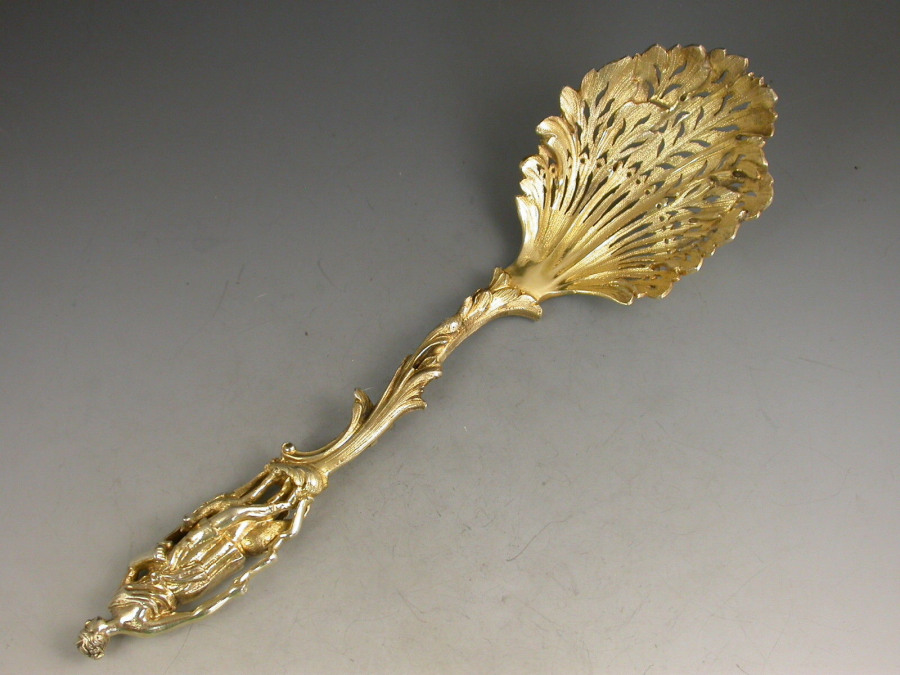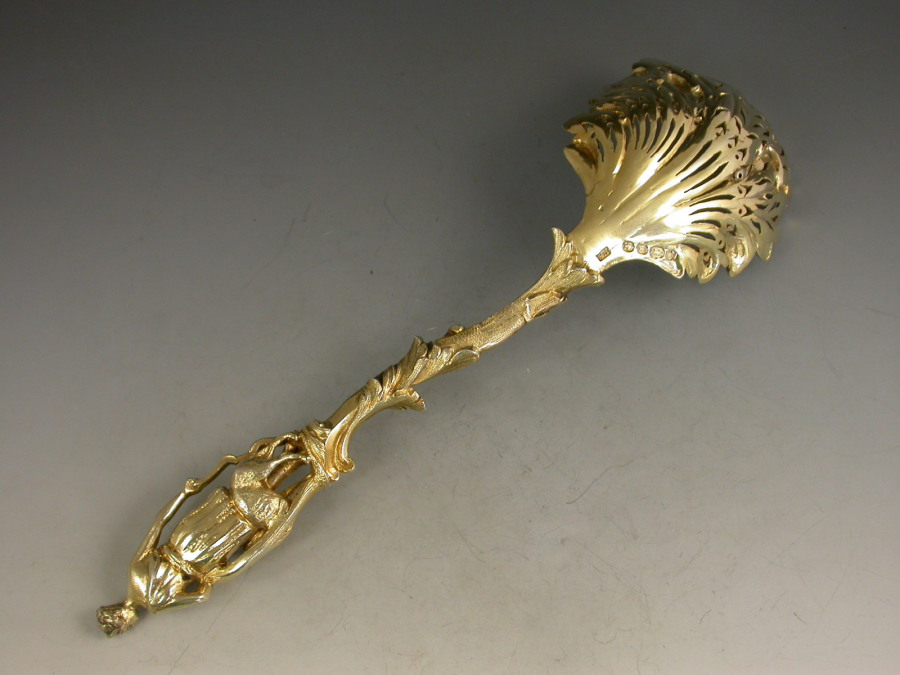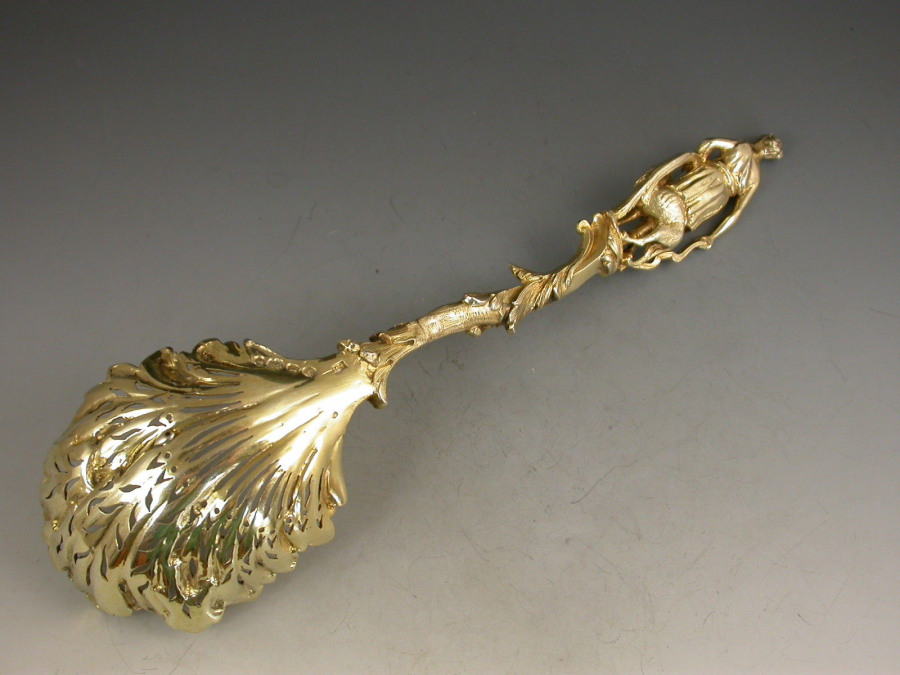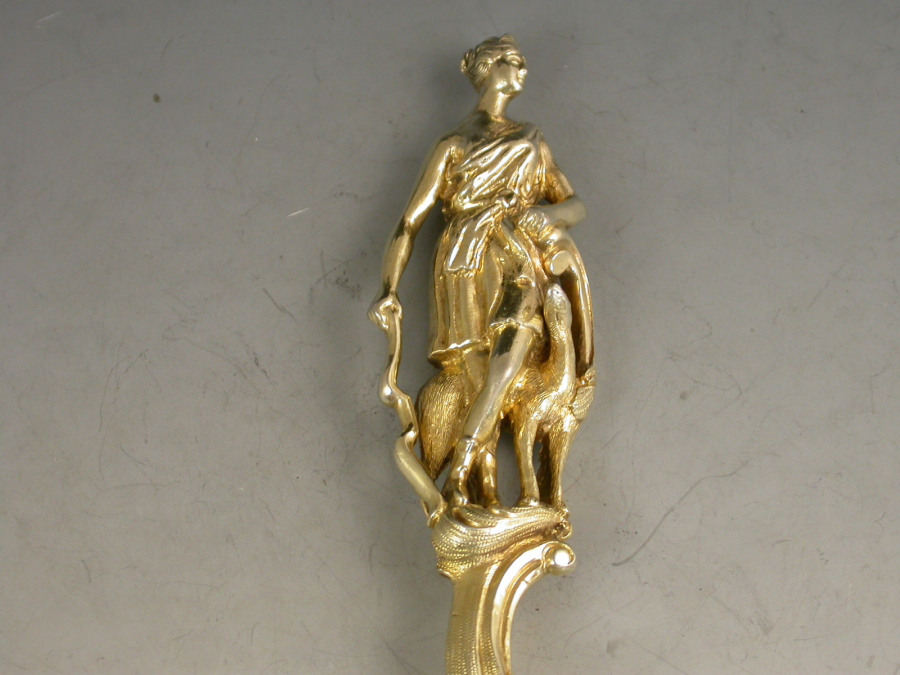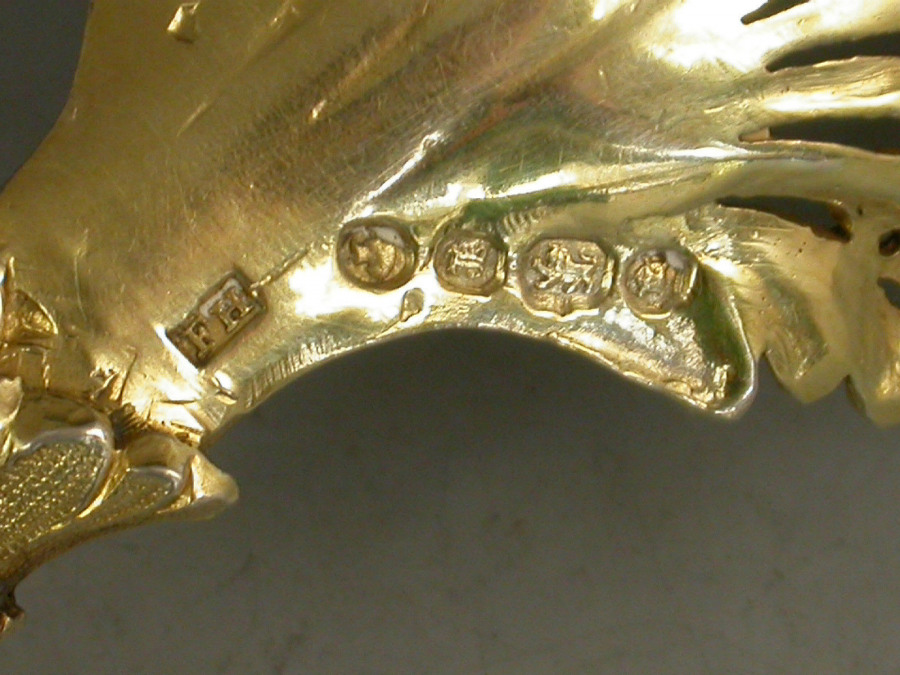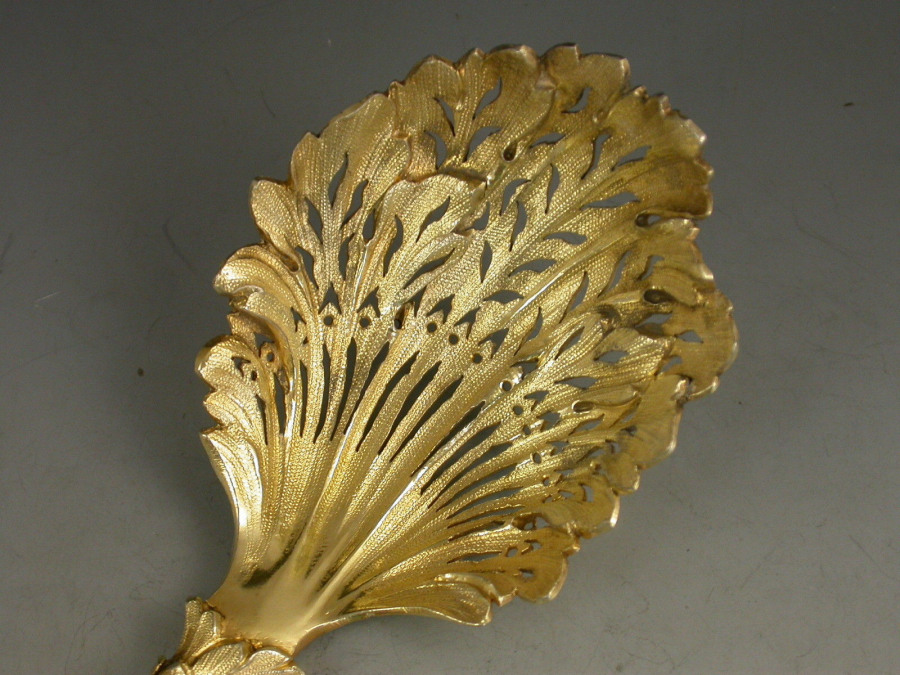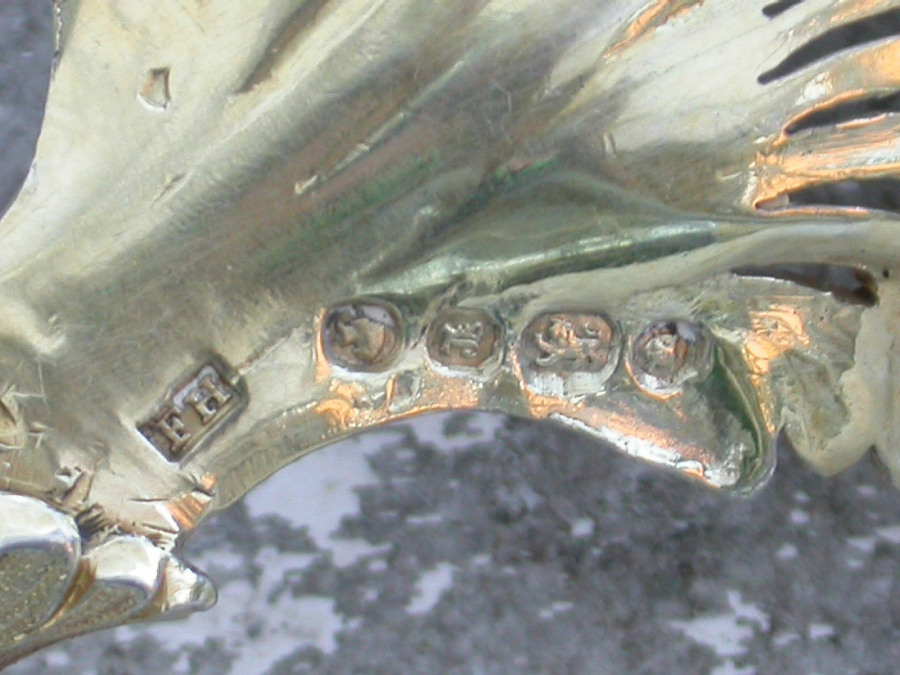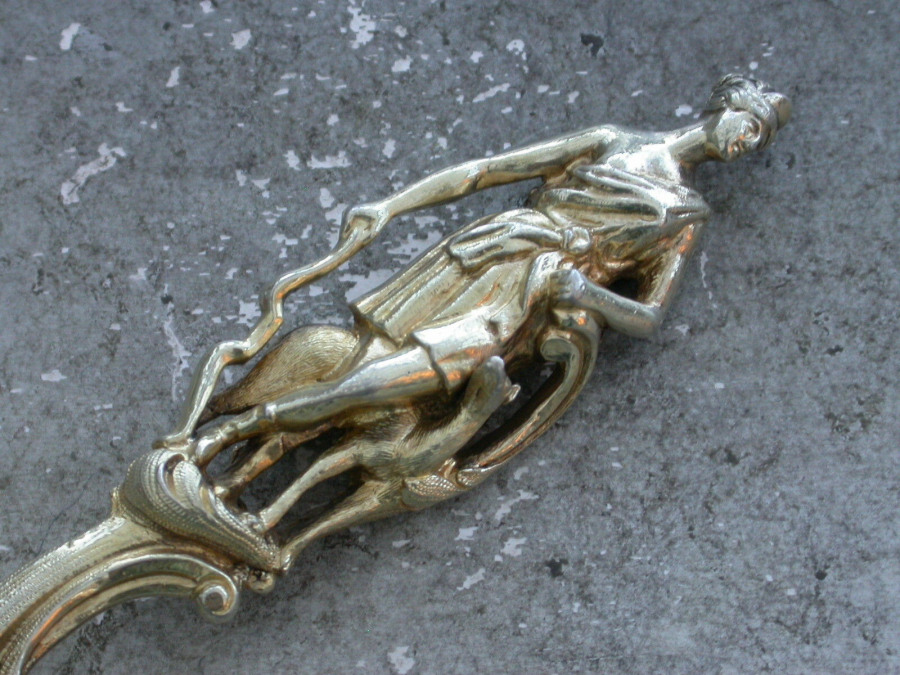 A very fine quality Victorian silver gilt Sifter Spoon in Rococo style with asymmetrical pierced leaf bowl and scrolled handle, the terminal with a cast figure of Diana The Huntress with a hound.

By Francis Higgins, London, 1846
Sold - £565.00
Condition
In good condition with no damage or repair
Weight
77.00 Grams (2.48 troy ounces)
Literature
In Roman mythology, Diana was the goddess of the hunt, mythologically similar to the Greek goddess Artemis. The daughter of Jupiter and Latona, Diana was born with her twin brother Apollo on the island of Delos.
A goddess of both chastity and fertility, and also of the moon, Diana's cult became popular throughout the ancient Roman empire, both among the nobility and the lower classes. She was the patron of slaves, who could find sanctuary in her temples, and of women seeking to conceive healthy children. Eternally young and beautiful, she was known to possess a quick temper and fiercely defended her virginity.
Often portrayed with bow and arrow and accompanied either by a deer or hounds, Diana was the goddess of both wild and domestic animals. Her temple in Ephesus was one of the wonders of the world.