Victorian Silver Gilt Tea Equipage 'Oldest English Football Club'
Henry Holland, London 1869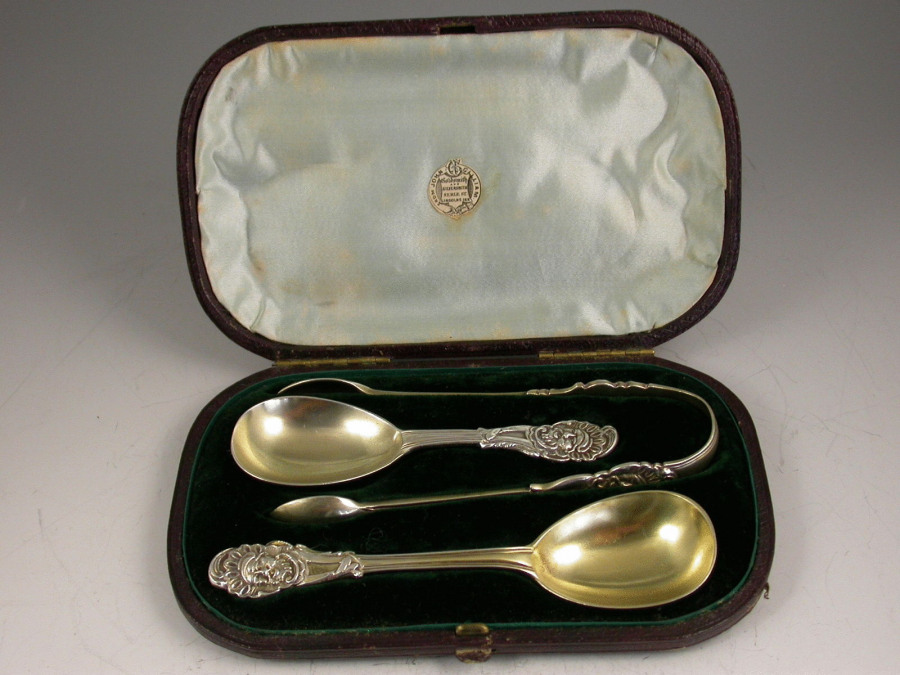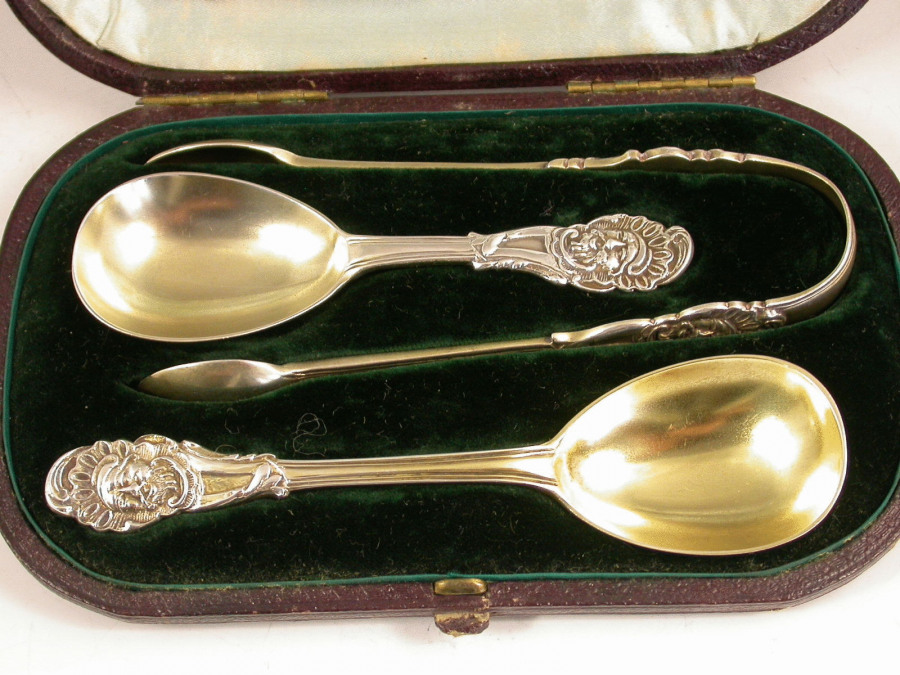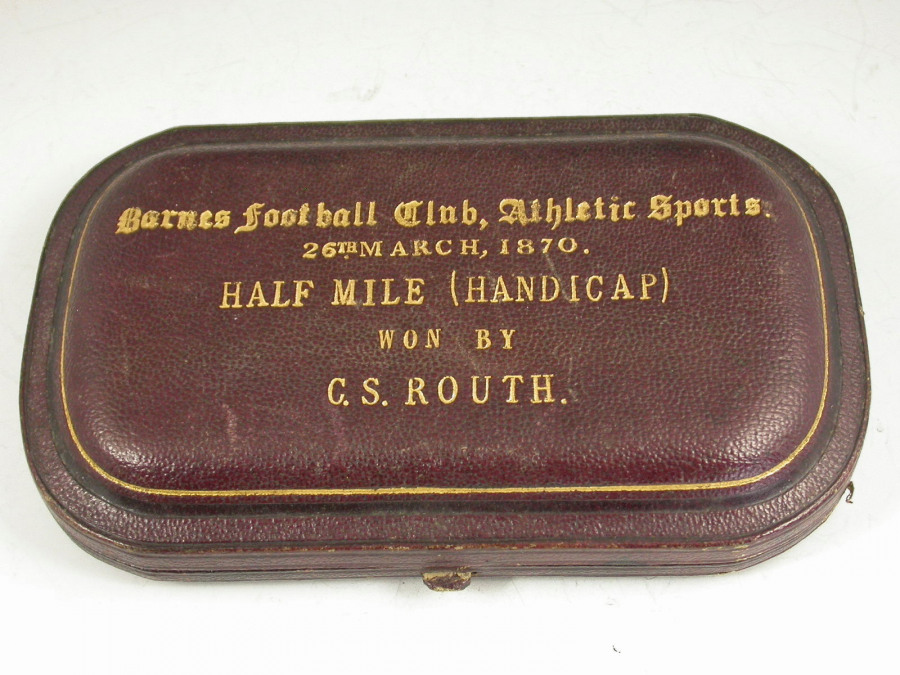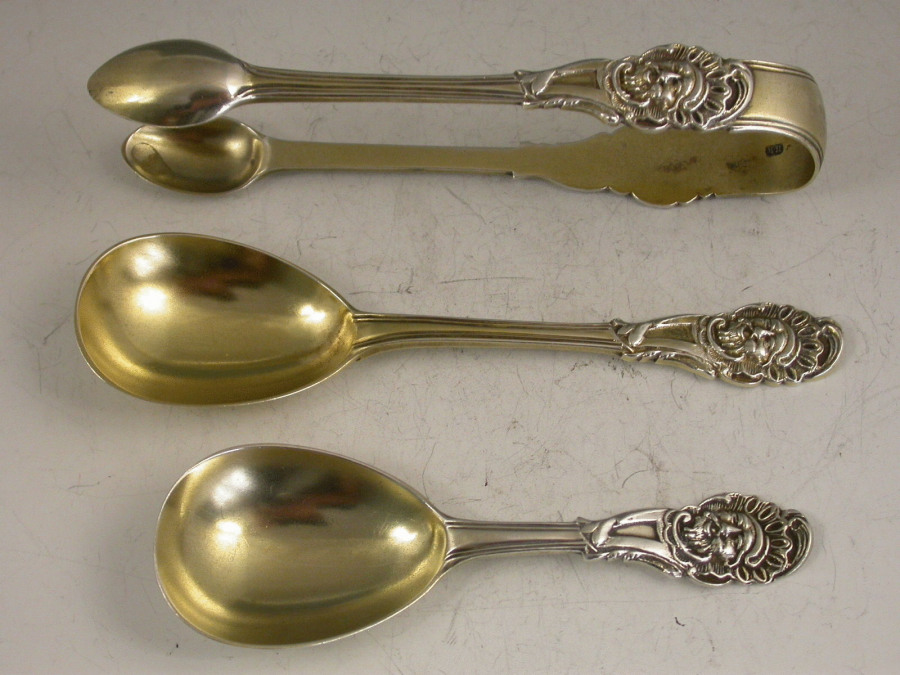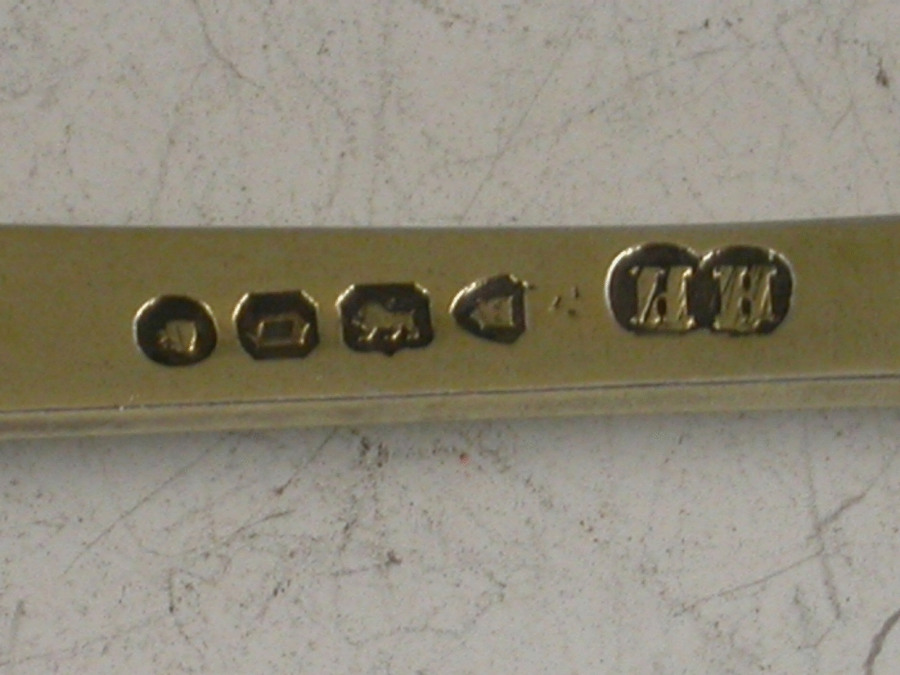 An interesting Victorian cased silver gilt Presentation three piece Tea Equipage consisting of two cast Caddy Spoons and a pair of Sugar Tongs each with mask head terminals depicting Falstaff. Complete with original silk and velvet lined leather case with tooled gilt inscription:

Barnes Football Club, Athletic Sports. 26th March, 1870. Half Mile (Handicap)Won By G.S. Routh.

Barnes Rugby Football Club, formerly known simply as the Barnes Club, is a rugby union club which is claimed by some sources to be the world's first and oldest club in any code of football.[1] The club, from Barnes in London, also played a major role in the early years of association football, and was one of the teams in the first ever game of football.

Accounts of the date that the club was formed are contradictory: club records give 1839,[2] while other accounts[3] give credit to eminent club member Ebenezer Cobb Morley, in 1858 or 1862. Its earliest recorded result was in November 1862 versus Richmond, played at Barn Elms. The club won that match and the replay that followed later in the year.

The Barnes Club was a founder member of the Football Association and Morley is often said to be the ""father of The Football Association"". On December 19, 1863, Barnes participated in the first ever match under FA rules, again against Richmond. It also competed in the first ever FA Cup and continued to do so through to the 1885-86 competition.[4] The first three secretaries of the FA were members of Barnes.

Of the ""only and original"" clubs forming the Football Association the Barnes Club alone has throughout the ages been an active and faithful member of The Football Association. This is a matter of historical fact. (Geoffrey Green, The History of The Football Association, The Naldrett Press, London, (1953); p.428.)

By Henry Holland, London, 1869.

The case 155 mm x 97 mm.
Sold - £695.00
Condition
In fine condition with no damage or repair. Some loss of original gilt.
Weight
66.00 Grams (2.12 troy ounces)