Victorian Silver MacNeill's Patent Stamp Applicator The First Silver Stamp Case
Robert Hennell IV, London 1869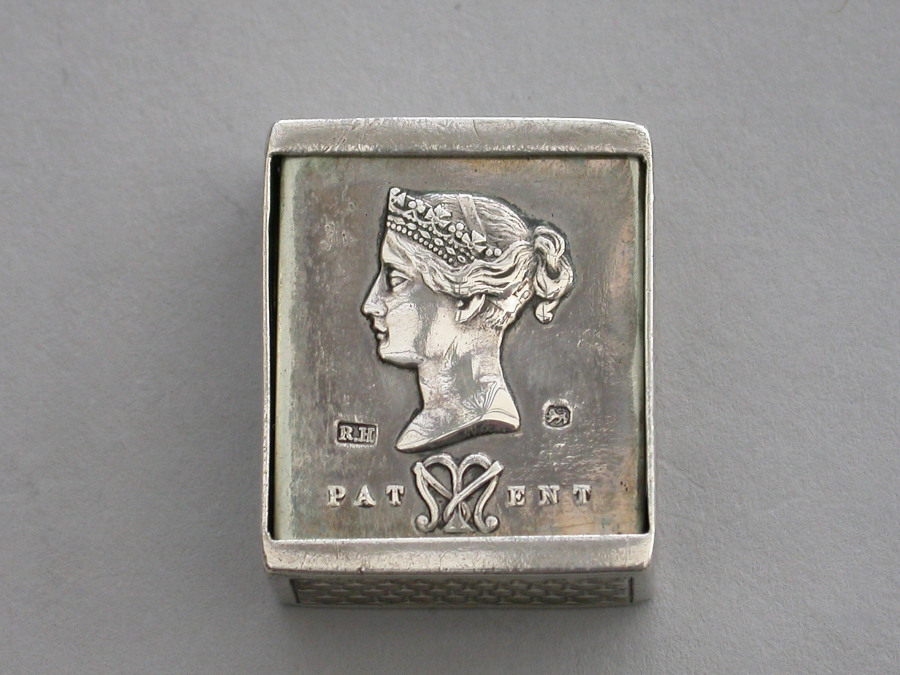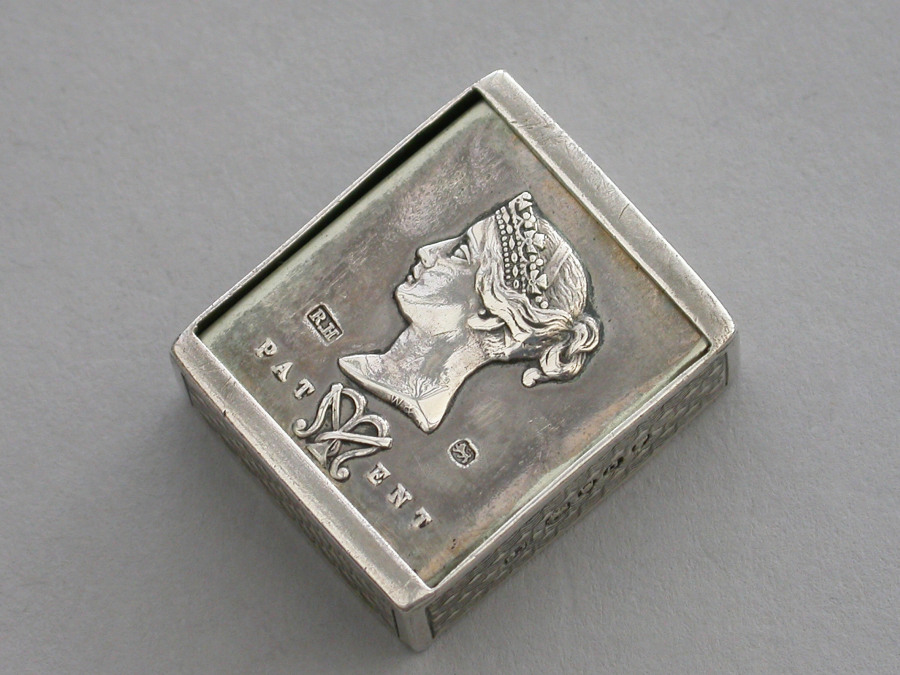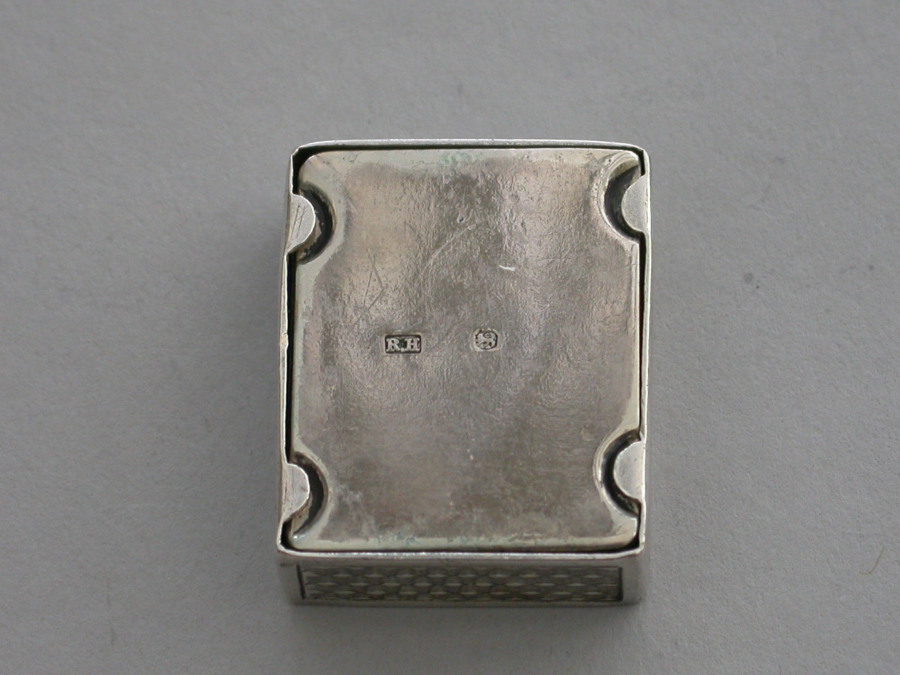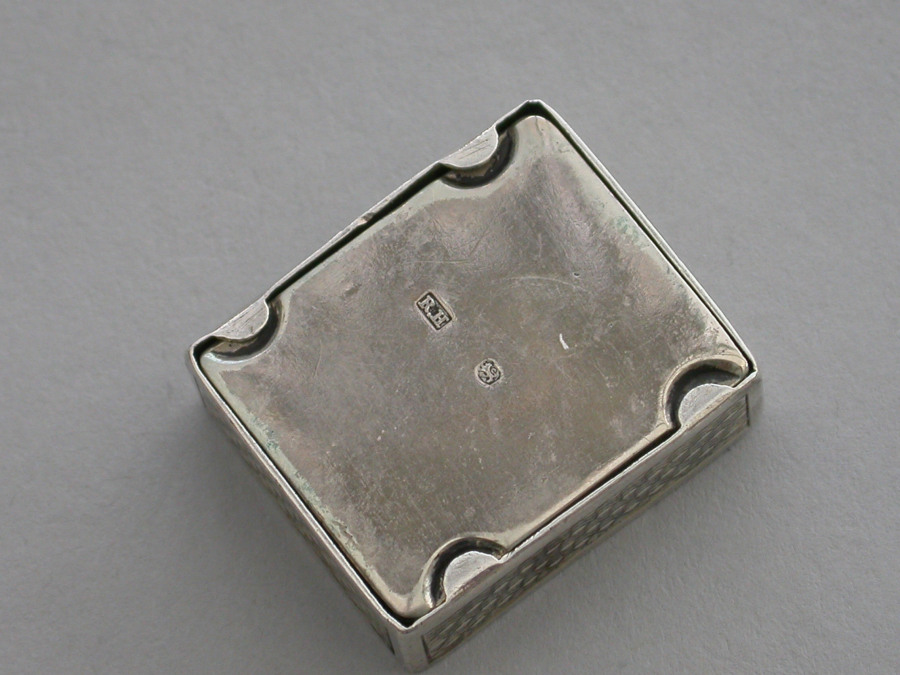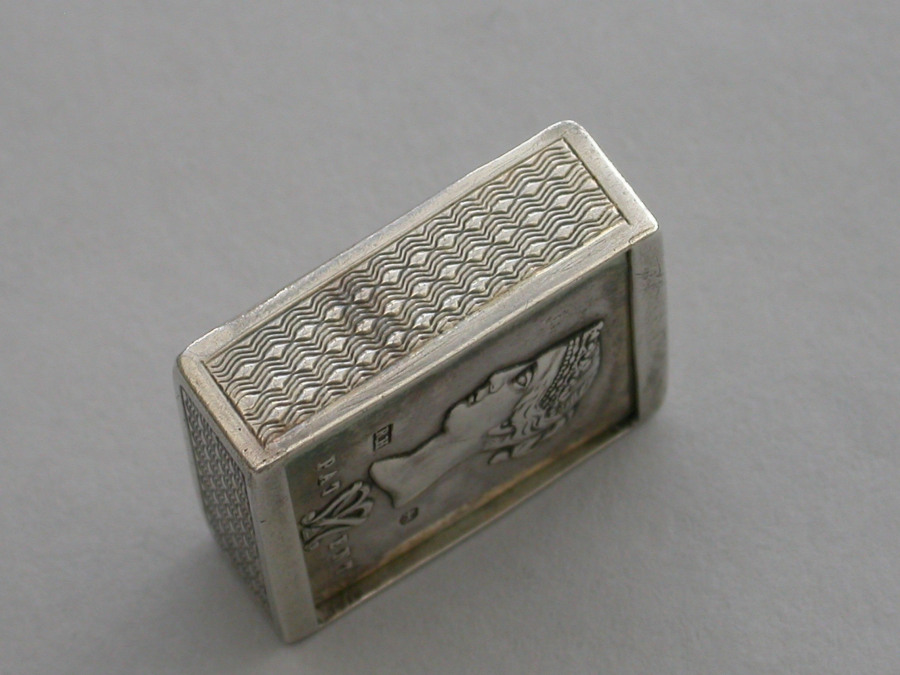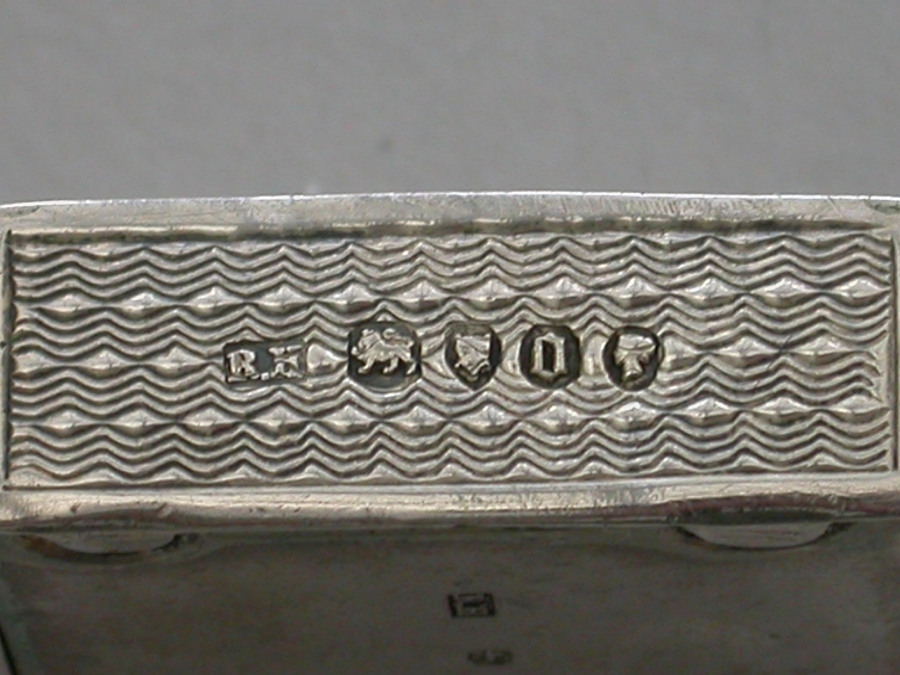 An extremely rare and early Victorian silver ""MacNeills Patent Stamp Applicator"",the rectangular silver box embossed with a profile bust of Queen Victoria, the word 'Patent' and a monogram 'M' for MacNeill. The sides decorated with engine turned decoration.

By Robert Hennell IV, London, 1869.

The earliest recorded silver Stamp Case, pre-dating the commercial production of silver Stamp Cases by some 10 years.

The mechanism consists of two sprung plates, which held a stack of stamps against restraining flanges to the base.

The original Patent described the Applicator's operation, thus:-
"The letter is damped slightly by the tongue or otherwise; the case is then laid on the letter, and at the same time pressure of the finger is applied to the top, so as to press the follower down, and consequently the stamp, on to the part of the letter or document which has been previously damped; when this is done the pressure of the finger is removed and the case lifted up, the adhesive matter on the stamp causing it to be withdrawn from the small retaining flanges of the case, and be thus left adhering to the surface of the letter. The postage or other stamps are thus presented ready for being applied in quick succession and with great facility to any number of letters".




Sold - £600.00
Condition
In good condition with no damage or repair
Weight
9.70 Grams (0.31 troy ounces)
Stock Code
TRS180517.264A
Literature
See: ""Les Boite a Timbres / Stamp Boxes"" by Brian Beet, Fig D1, page 17.