Victorian Silver Mounted Cribbage Board / Card Box with Contemporary Cards
Hilliard & Thomason, Chester 1897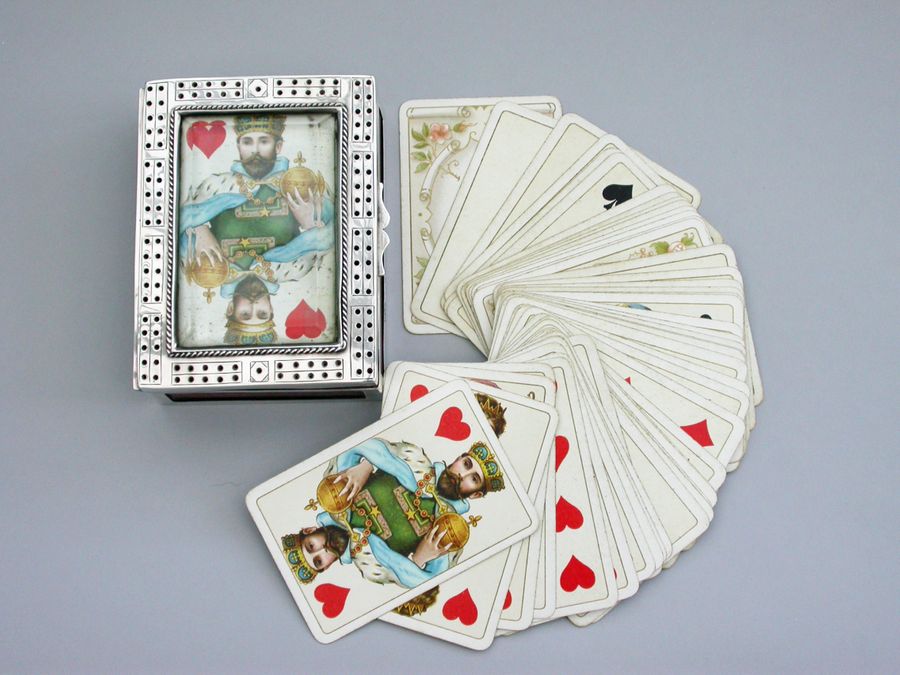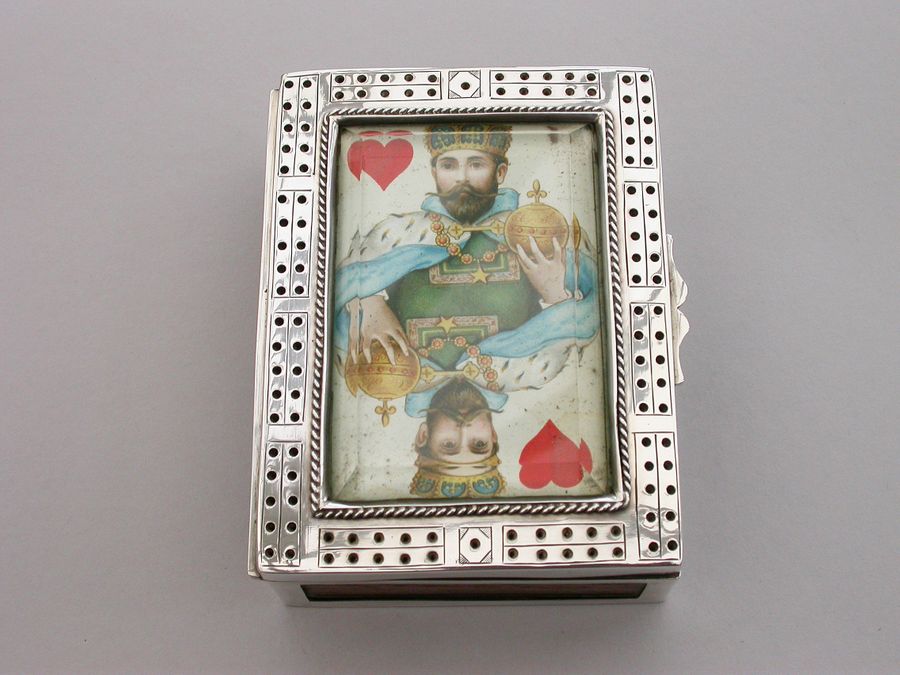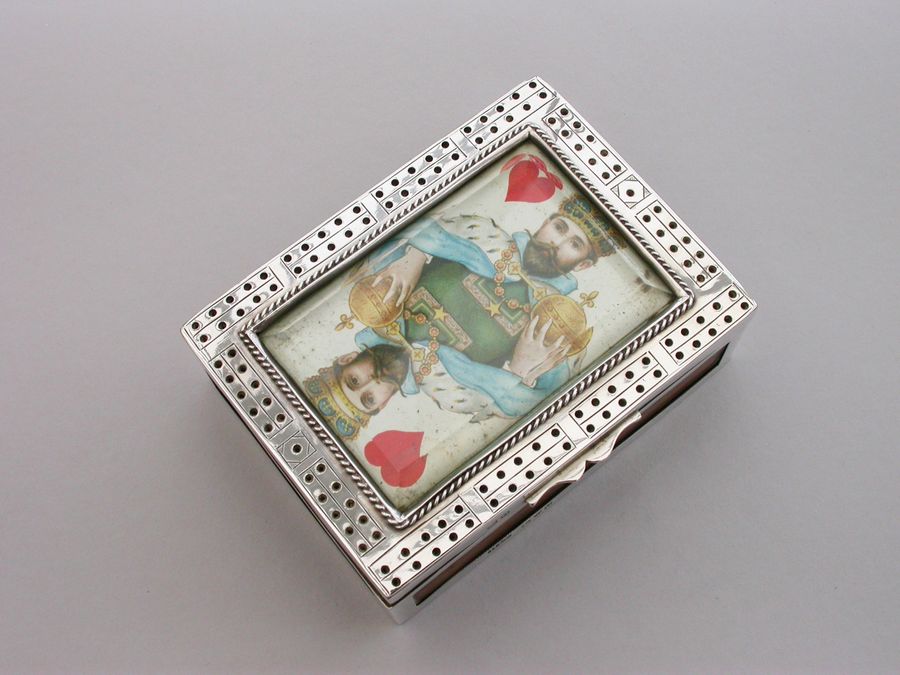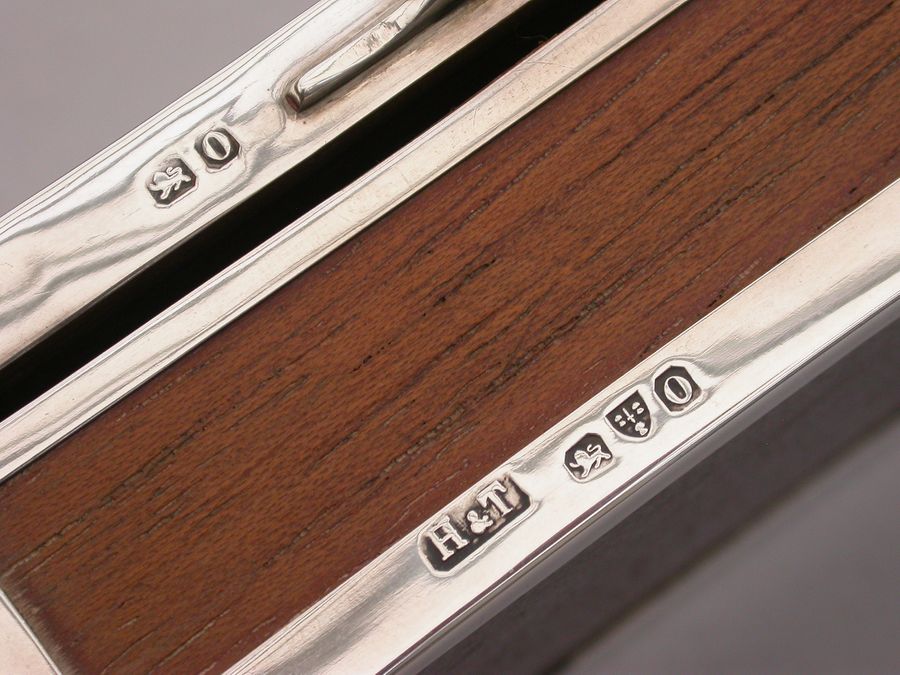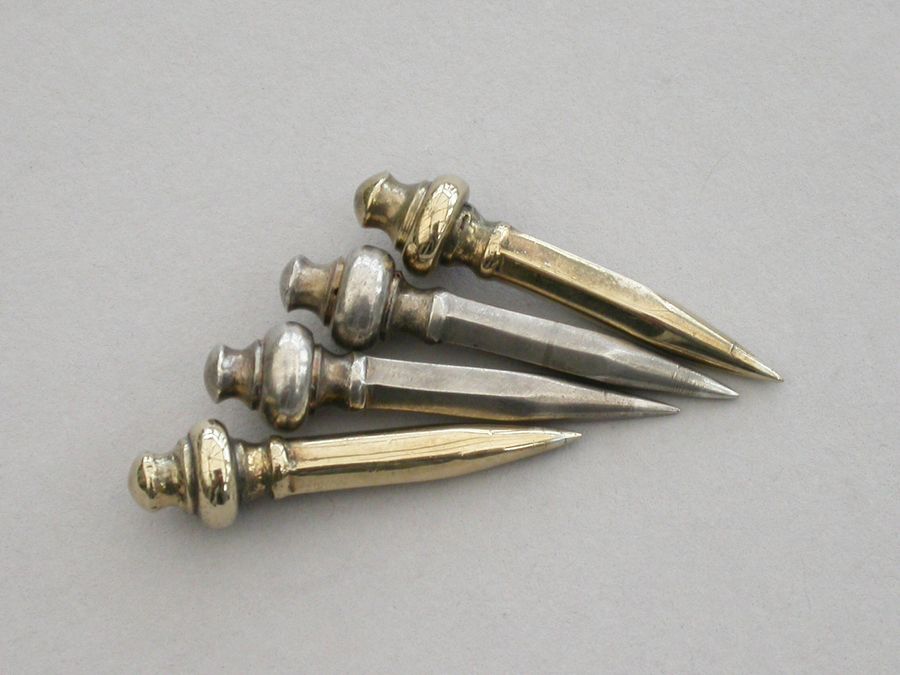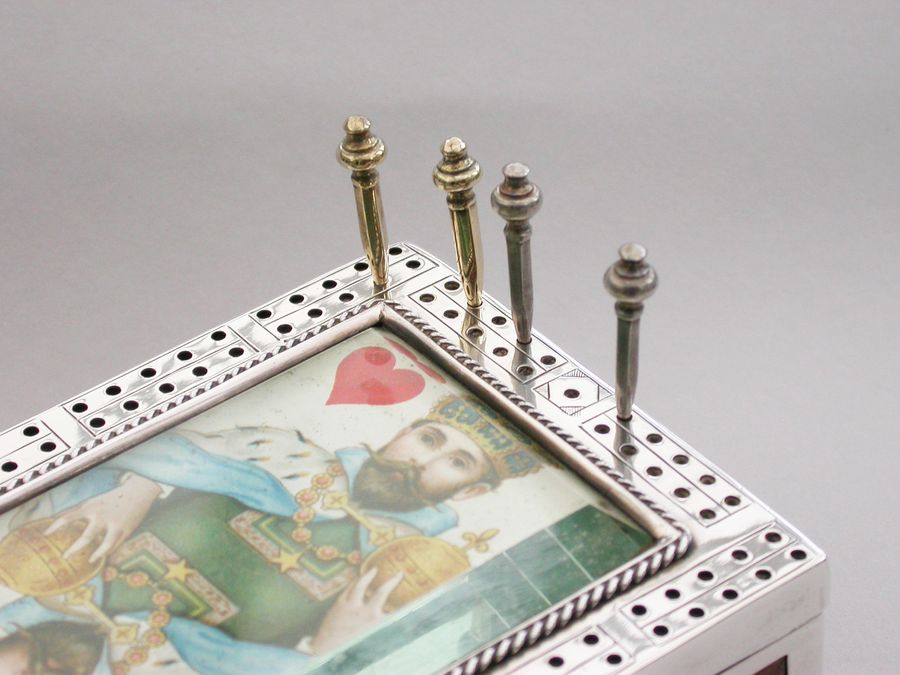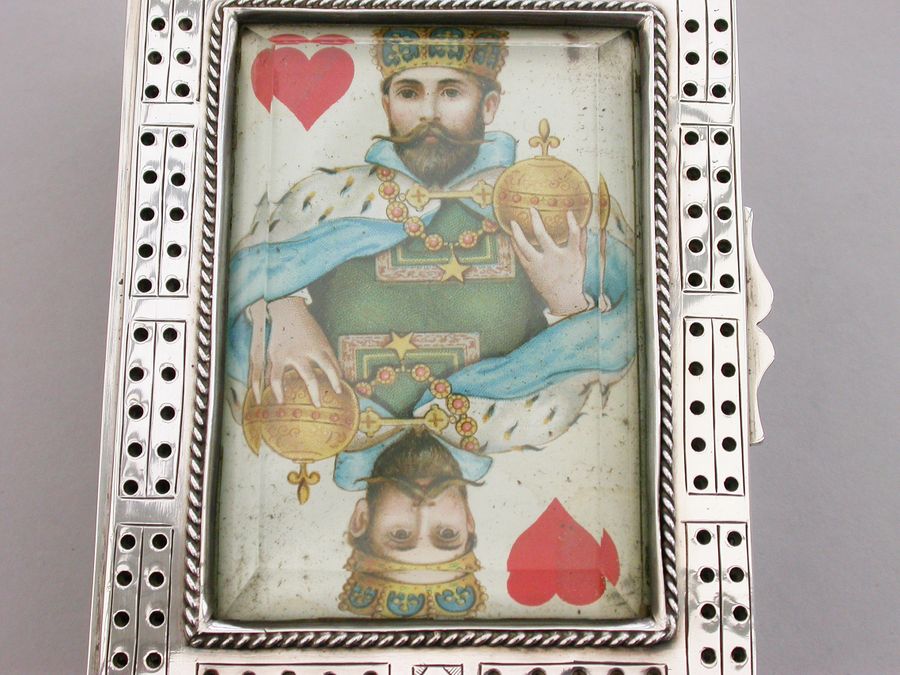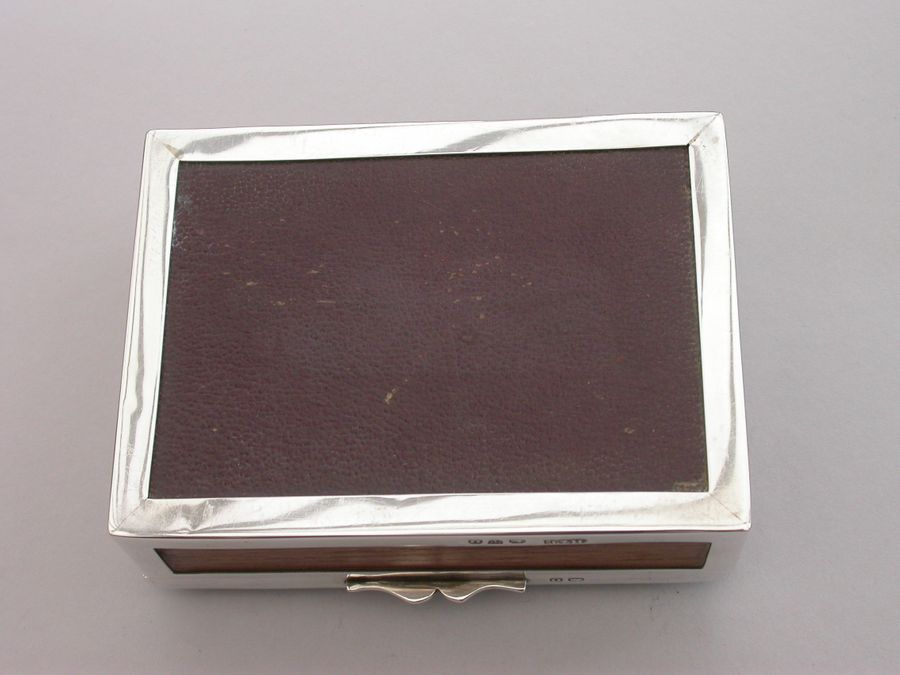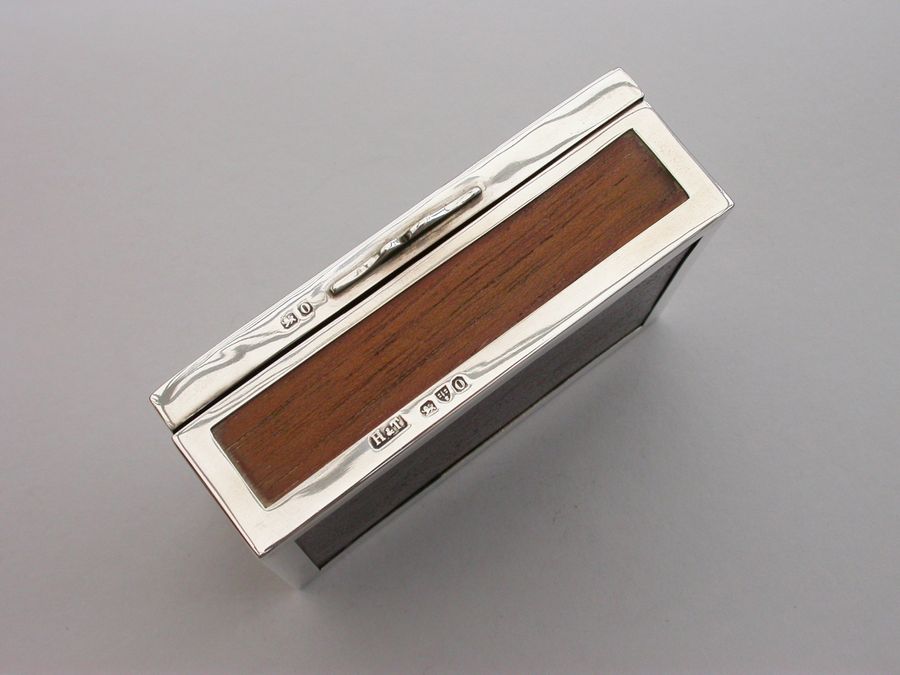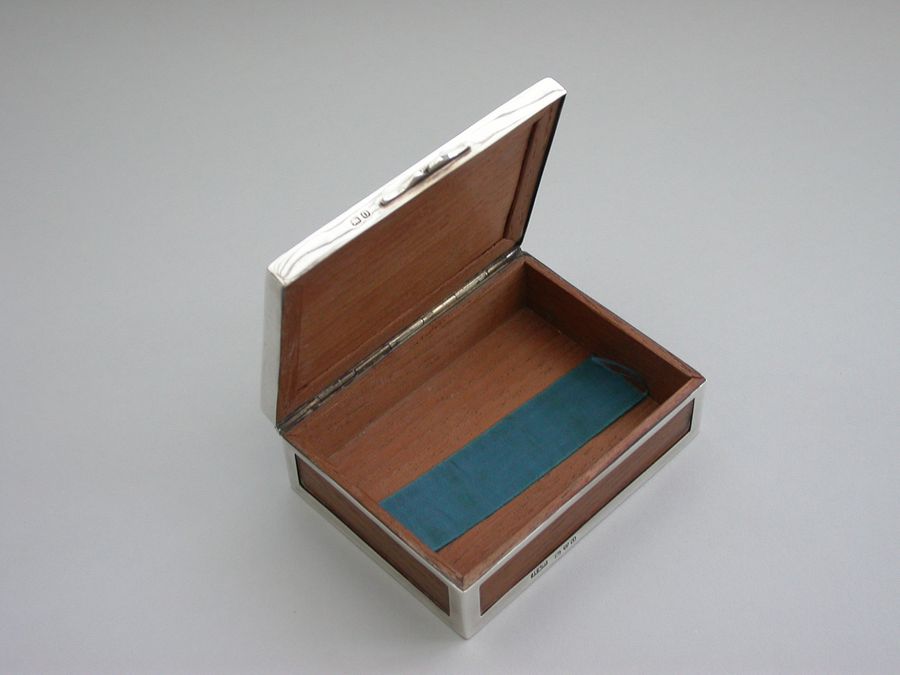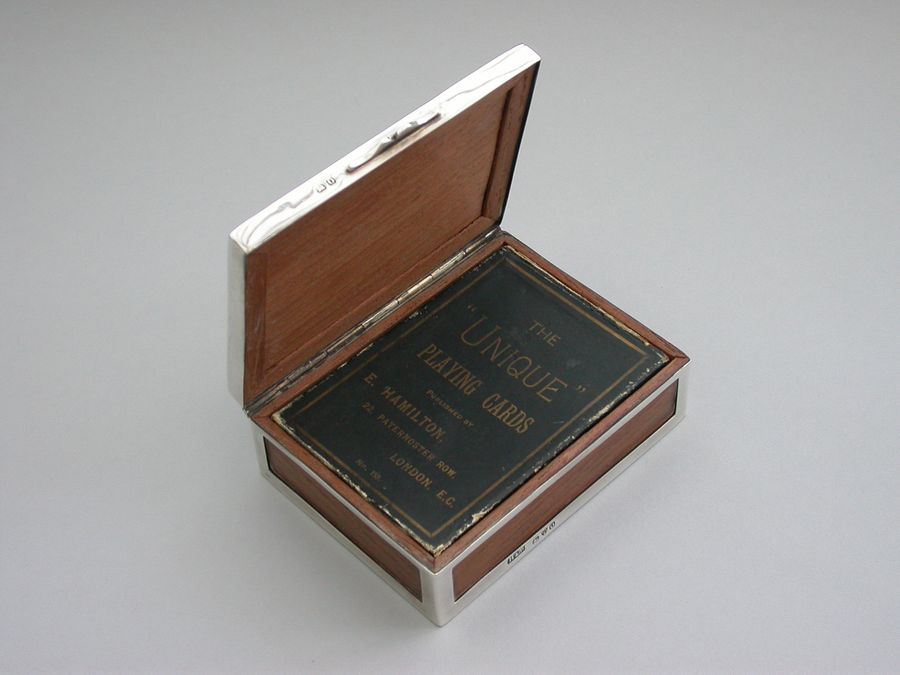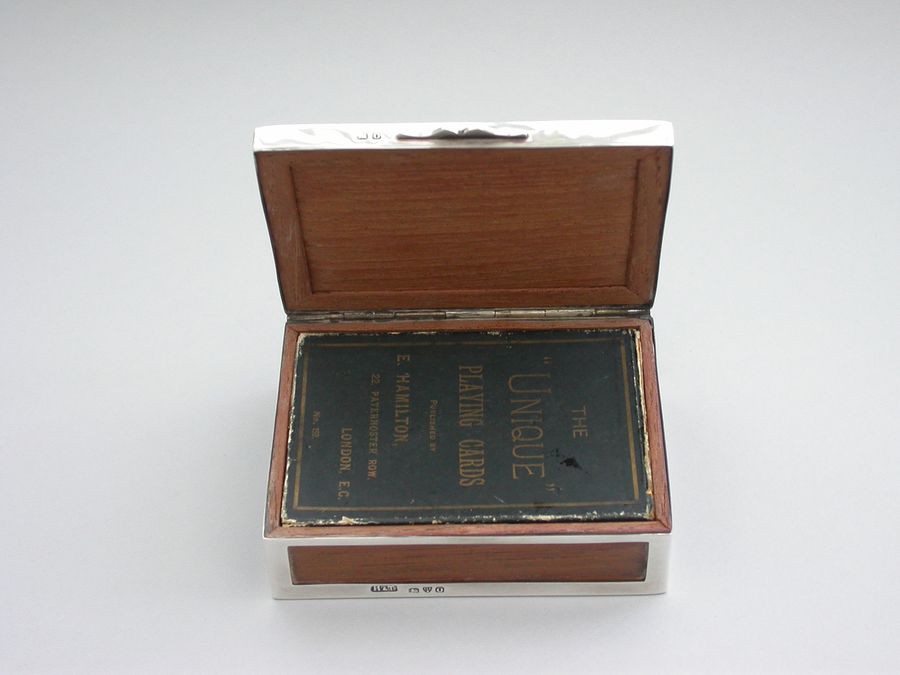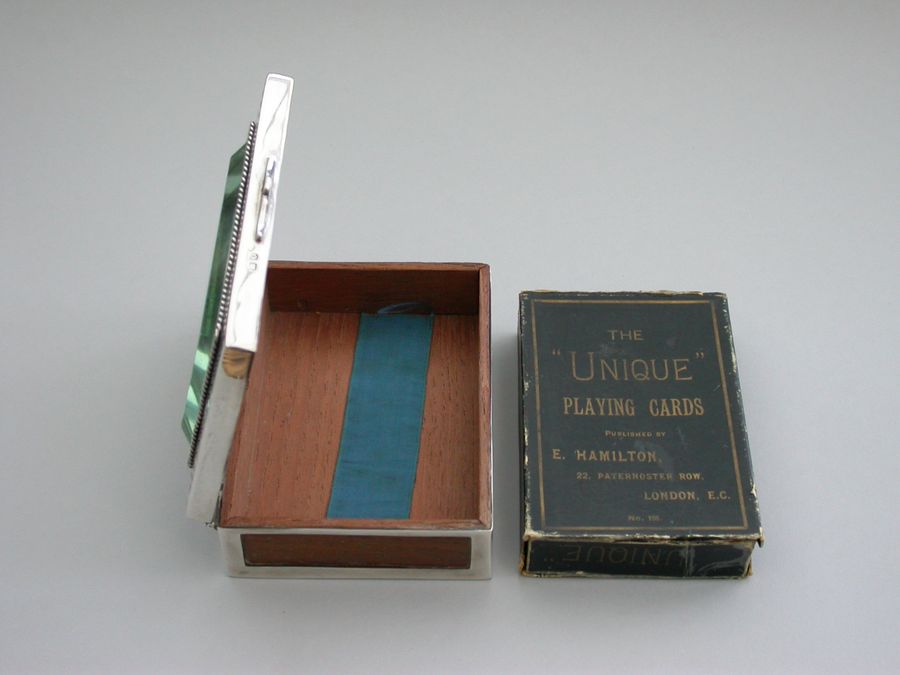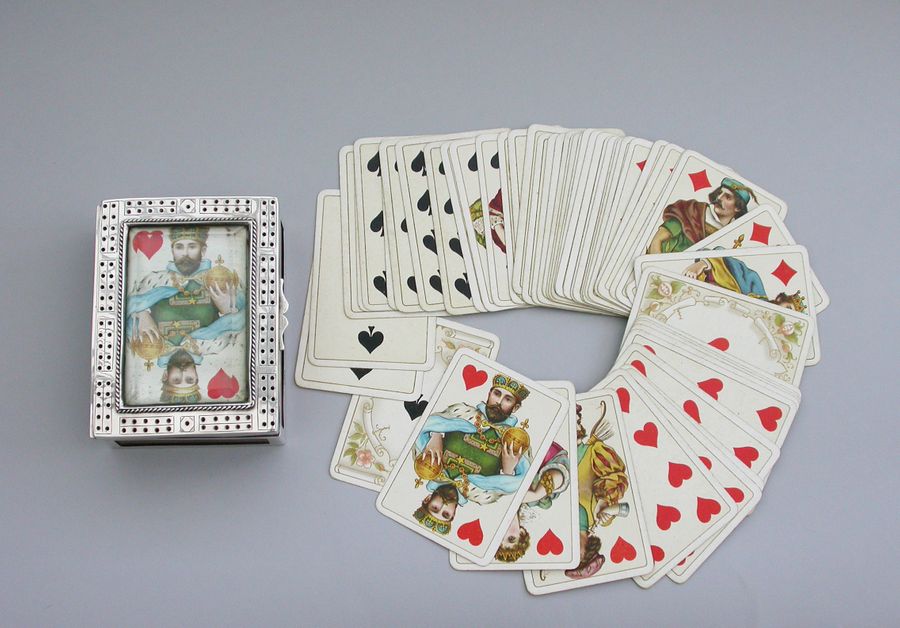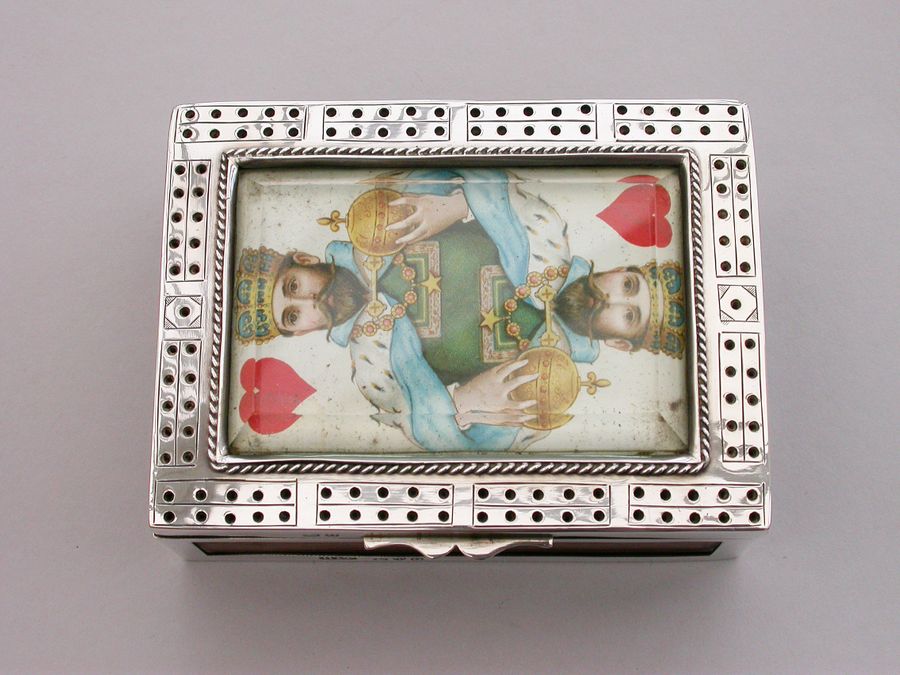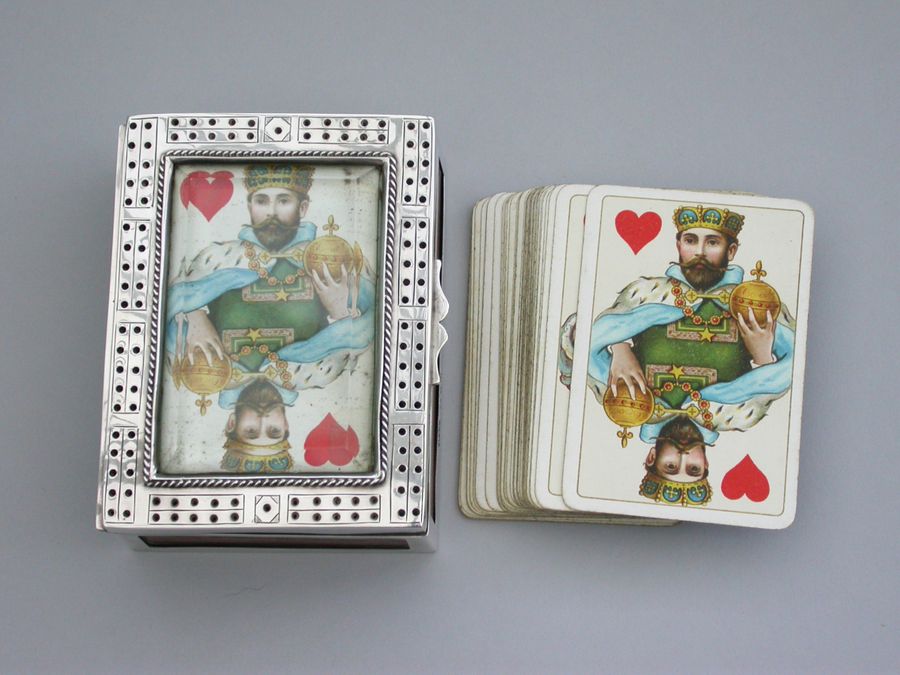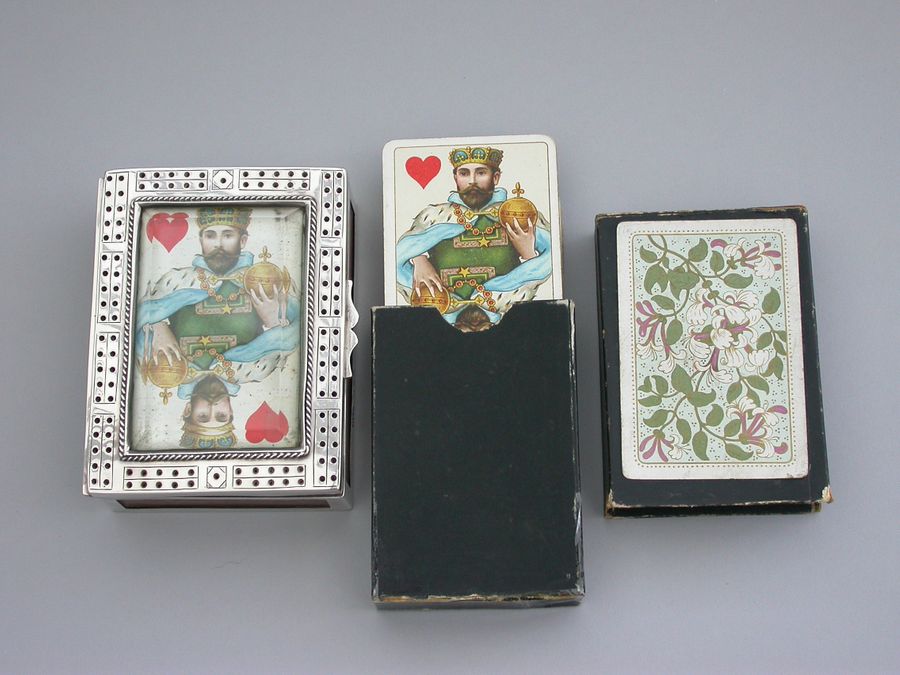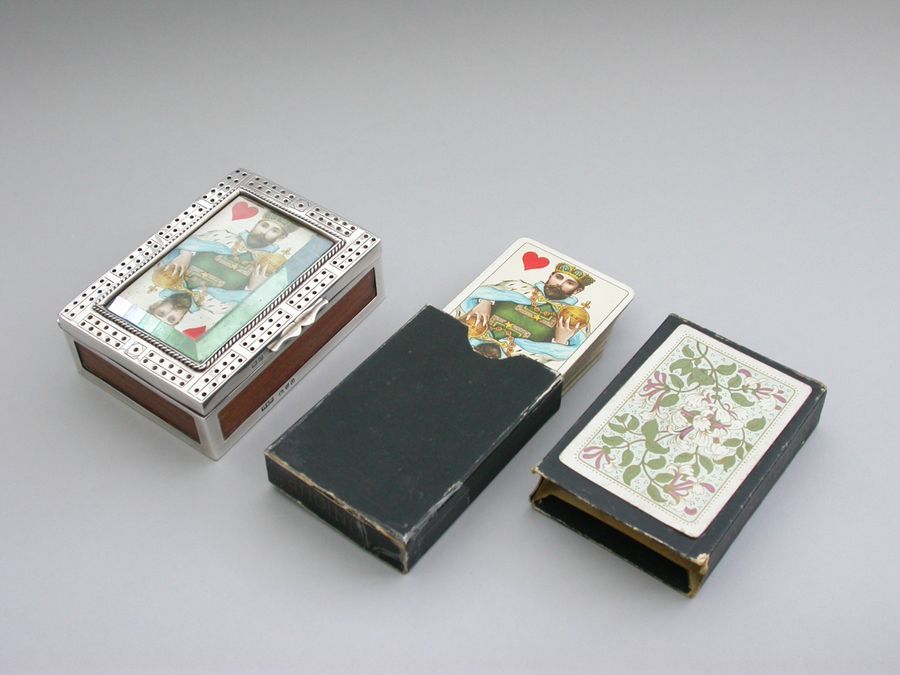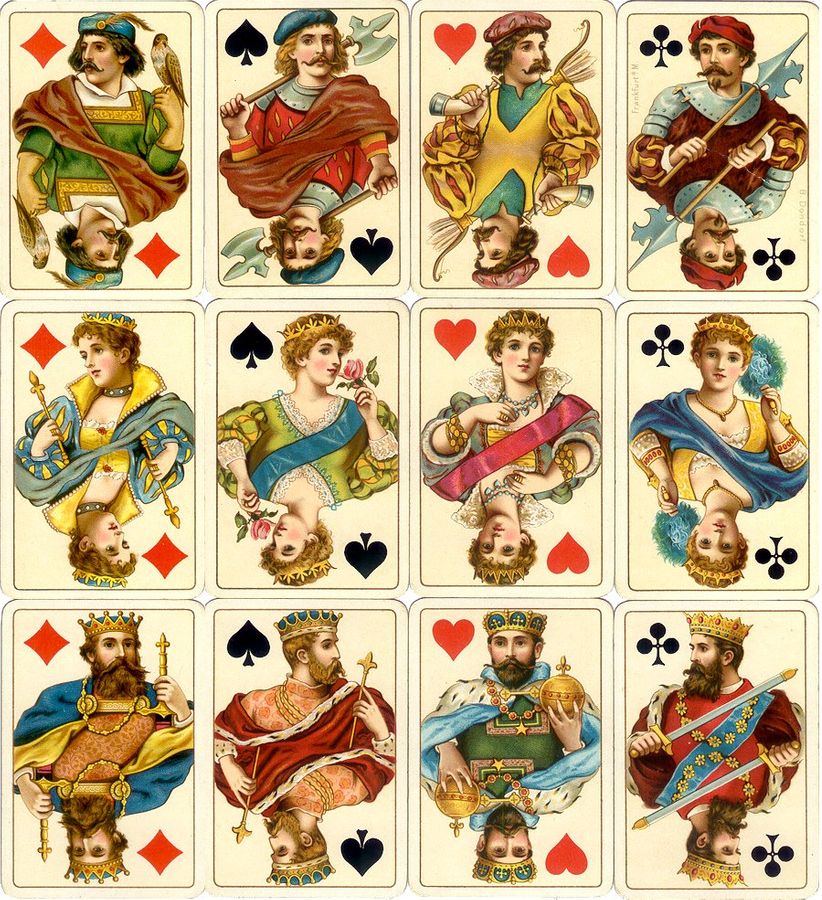 A fine Victorian silver mounted cedar wood Cribbage Board / Card Box with hinged lid and leather covered base, the lid with King of Hearts card covered by a beveled glass panel. Complete with contemporary pack of Dondorf Playing Cards.

By Hilliard & Thomason, Chester, 1897

The cards by B. Dondorf, Frankfort: 'Rokoko-Bild No.158'

A lovely antique set of Dondorf's "Rokoko" No.158 playing cards, with beautiful court cards and floral backs. The designs have clear outlines which stand out against a tinted background. The two black Jacks carry halberds; the Jack of Clubs reads "B. Dondorf" and "Frankfort a/m". The other two Jacks are a falconer and an archer. Although the court figures are not an accurate reflection of any historical period, this deck has been nicknamed "Rococo". The cards are slightly small by contemporary standards, measuring 85x58mm. This pattern was published between 1889-1933, at first with no Joker, which was added in 1906 along with small indices in German or English. The cards printed by chromolithography with gold corners. The backs show honeysuckle on a blue ground.
Sold - £695.00
Condition
In good condition with no damage or repair, the original cardboard cards box with some repair. The silk ribbon to lift the cards probably shortened. The cribbage pegs possibly a later addition.