Victorian Silver Moustache Spoon
LIAS BROTHERS, London 1877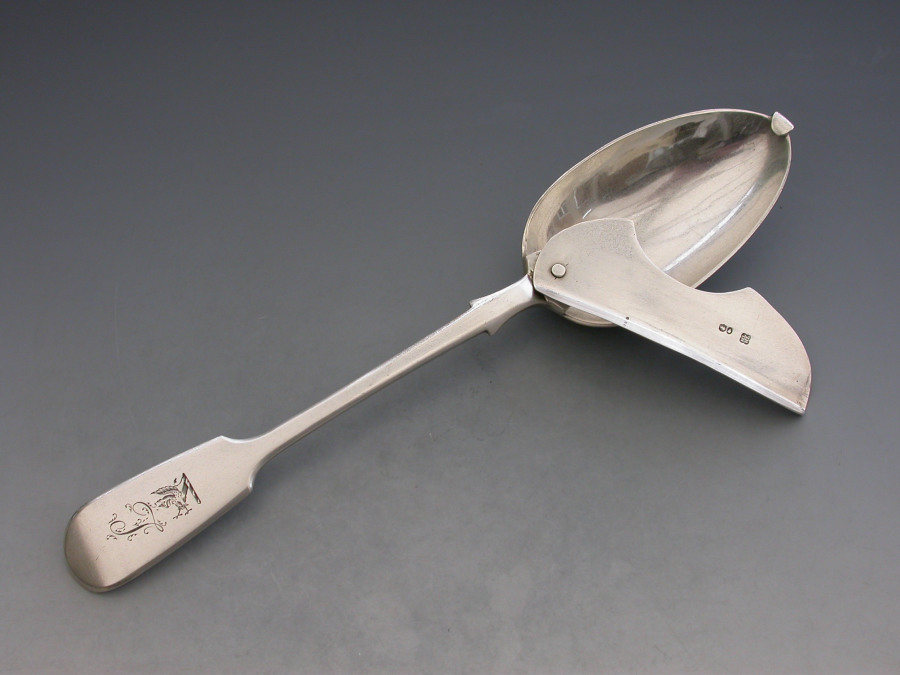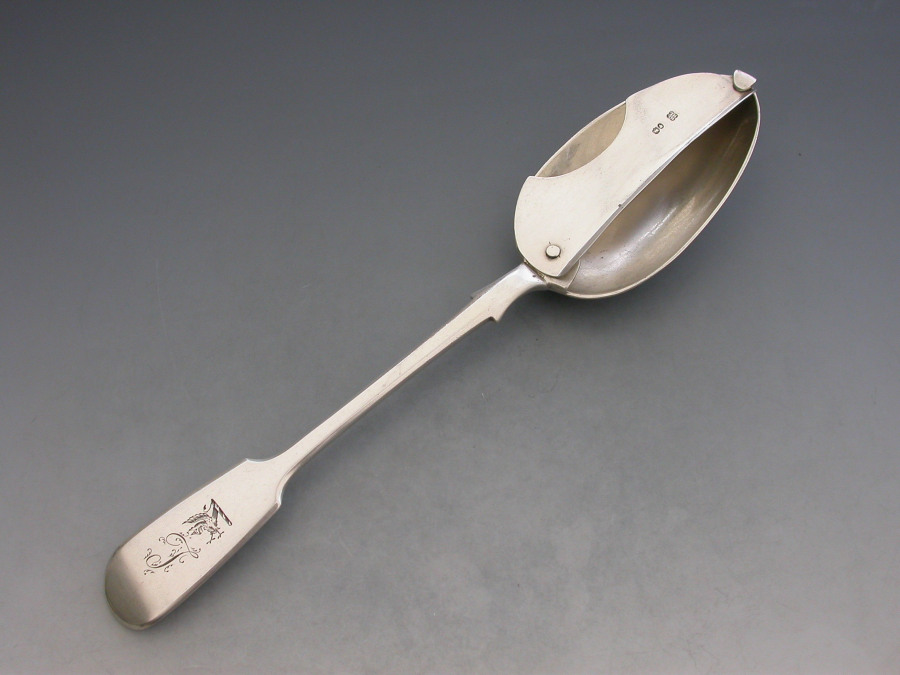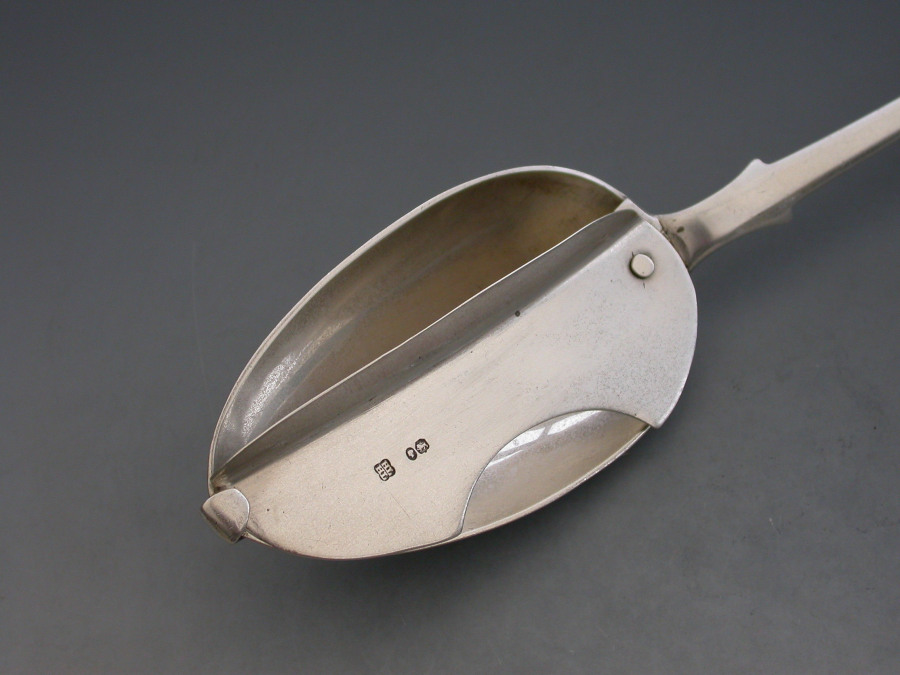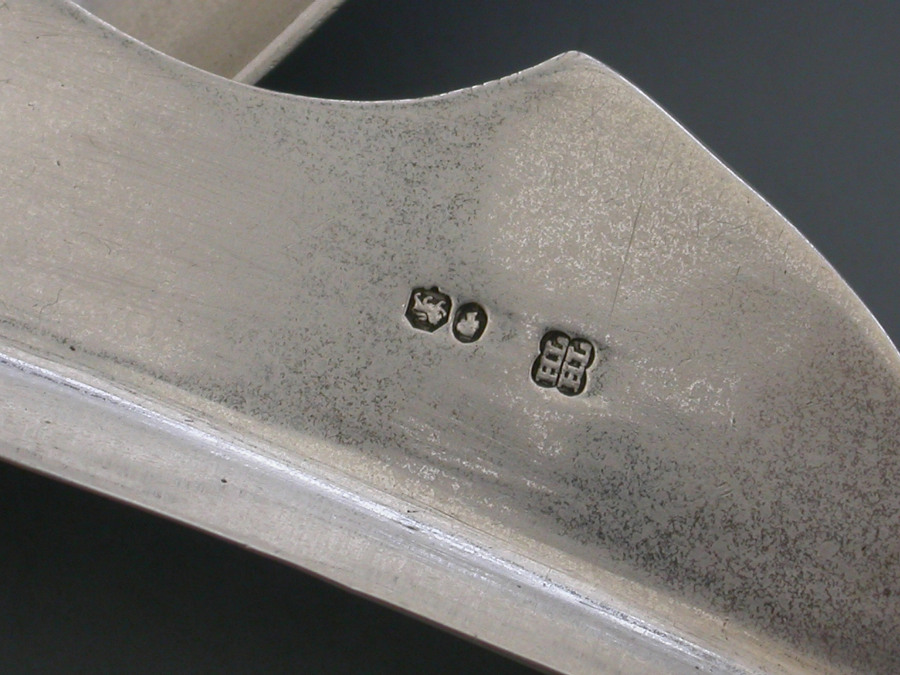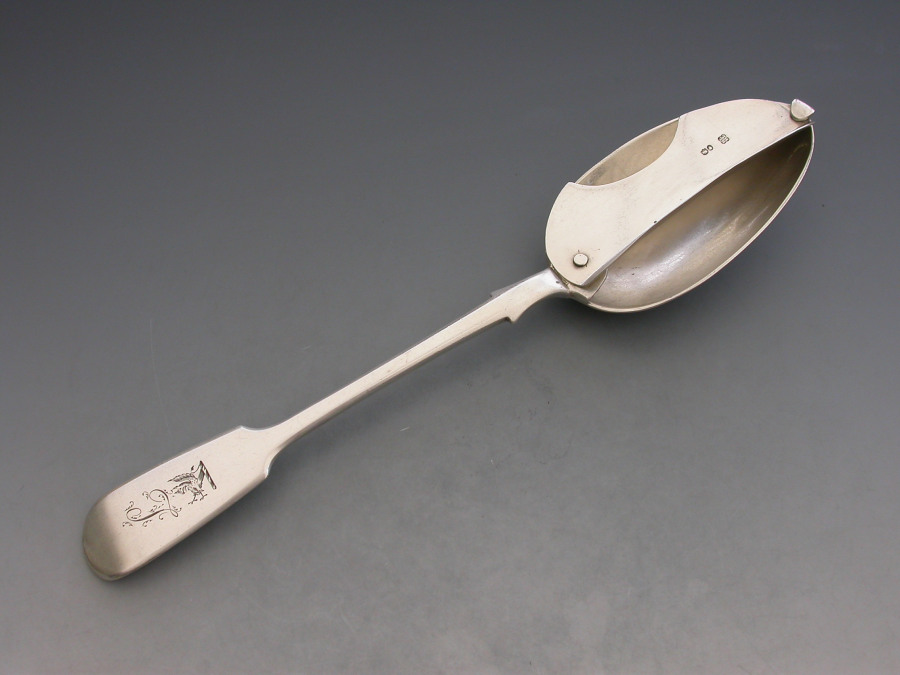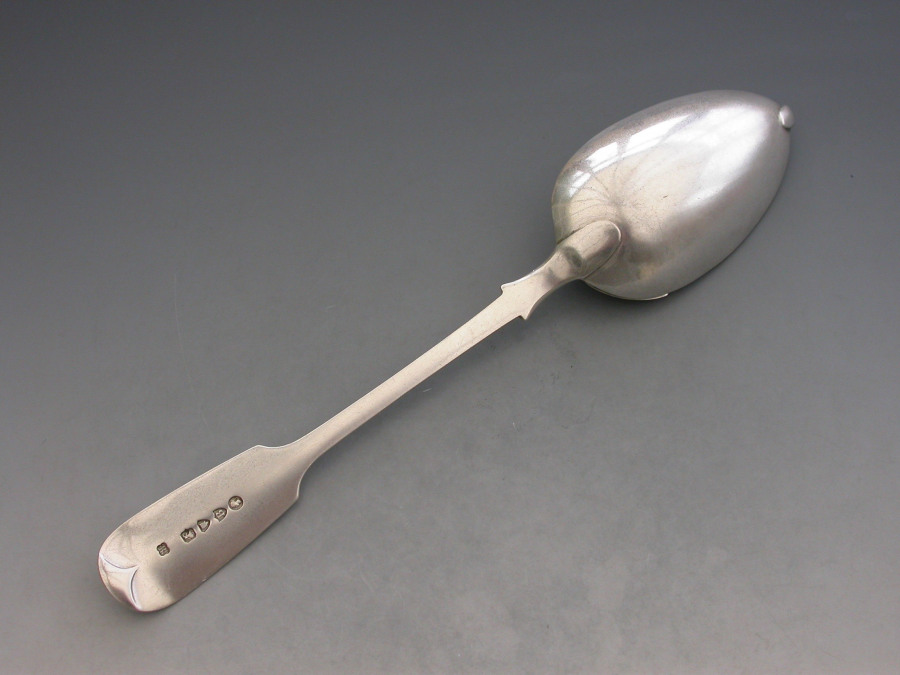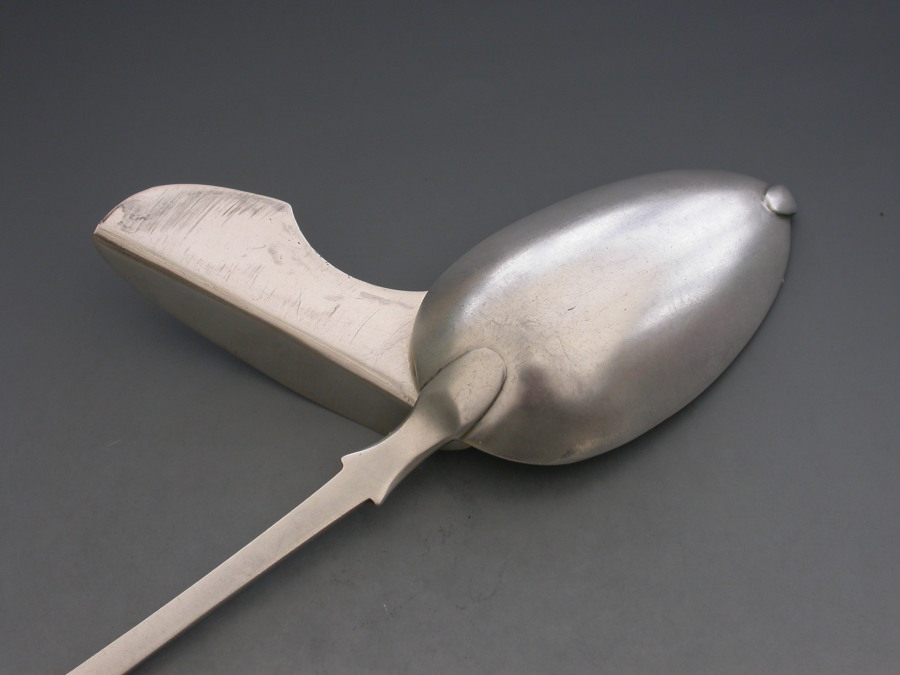 A rare Victorian silver Moustache Spoon of plain fiddle pattern, the oval bowl with a swing section clip-in moustache guard. The handle engraved with a crest and initials.

By Lias Brothers, London, 1877
Sold - £530.00
Condition
In good condition with no damage or repair
Weight
76.00 Grams (2.44 troy ounces)
Literature
The first patented mustache spoon was claimed in March 1868 by New York spoon designer, Solon Ferrer, and was a soup spoon with a guard to hold the mustache free and unsoiled of the liquid beneath it. In the letter patent No. 135,141, dated January 21, 1873, a mustache spoon is described as:
....the shield being such that, while it permits the user of the spoon to receive into the bowl by the usual dipping process a proper quantity of soup, the latter can be conveyed to the mouth without any portion of the liquid being brought into contact with the mustache.... The shield extends longitudinally from the tip of the bowl to the point where the latter is united to the handle, so as to leave about one-half of the bowl exposed. The shield, however, is so cut away as to leave an opening of such dimensions that it can be easily overlapped and underlapped by the lips, and yet permit the contents of the bowl, when the latter is tilted, to flow freely into the mouth....
"There is no worthier accomplishment for a man with a moustache than to take soup in an inoffensive manner… and by no means should the moustache be used to strain the soup."" Cornelia Dobbs' 1908 ""Guide to Manners""