Victorian Silver Presentation Snuff Box with Worcestershire Regiment Interest
Rawlings & Summers, London 1853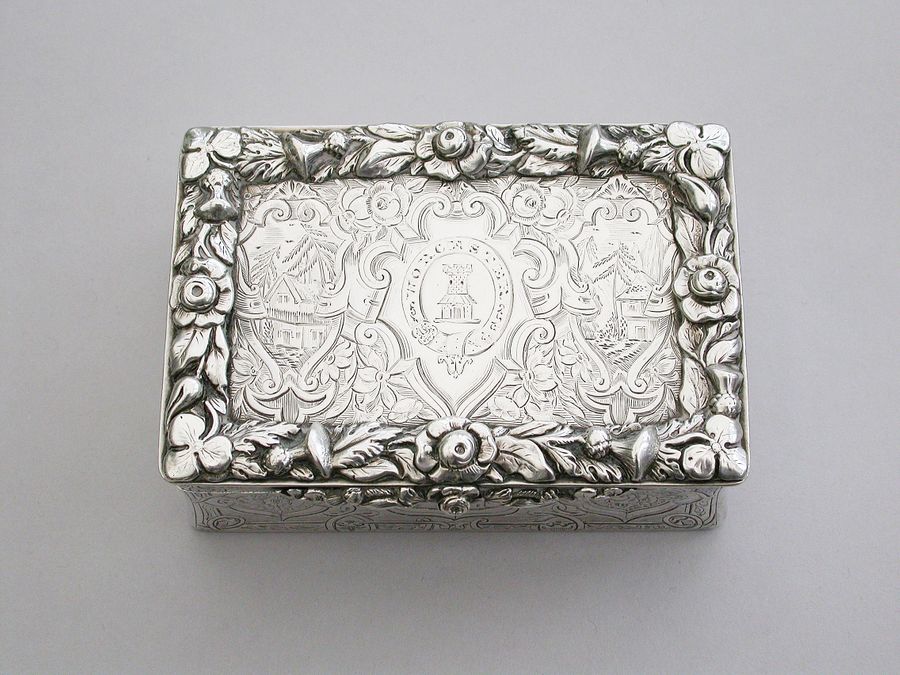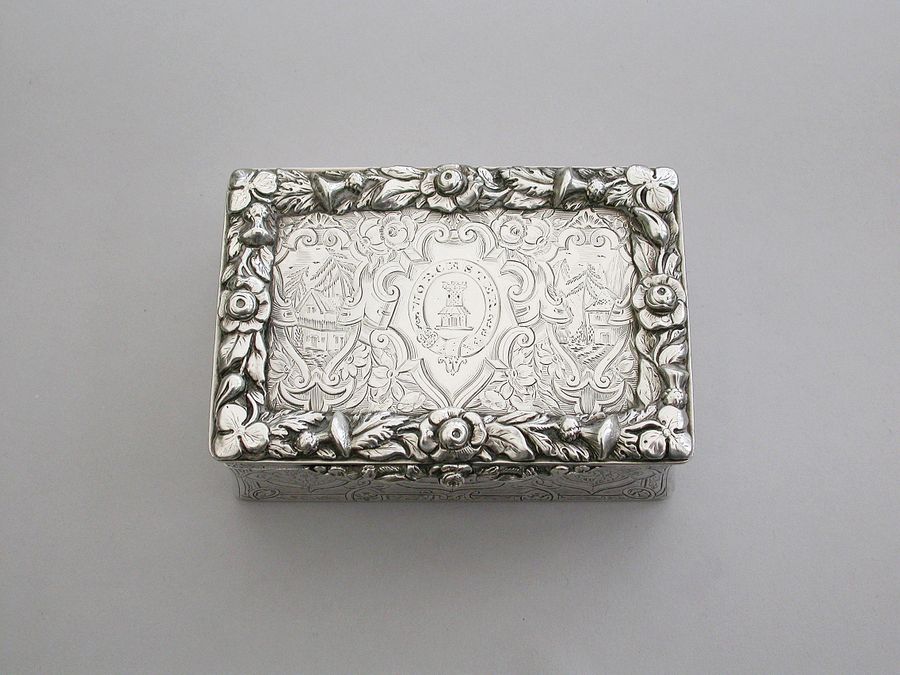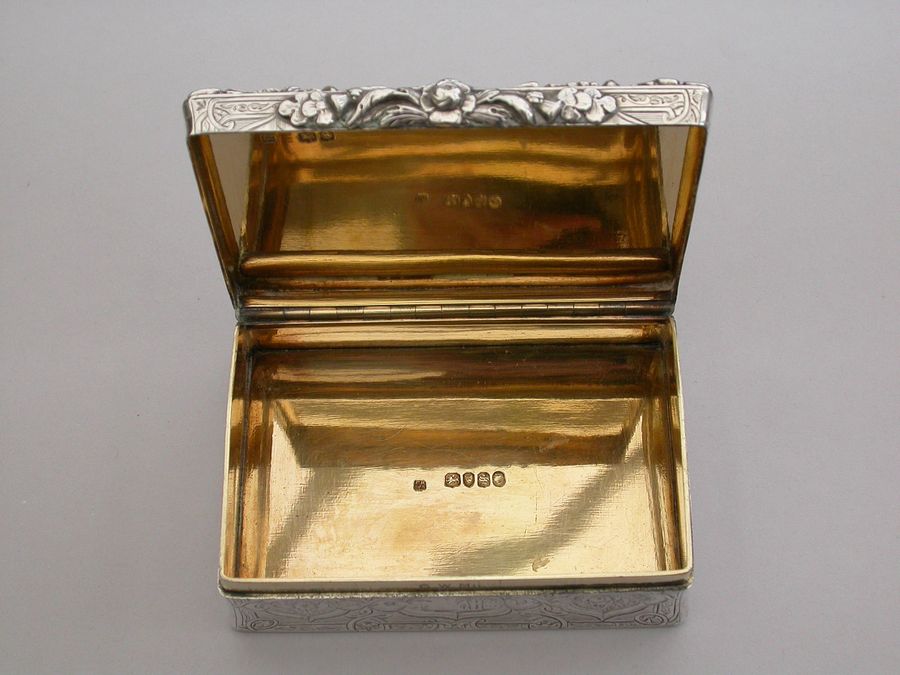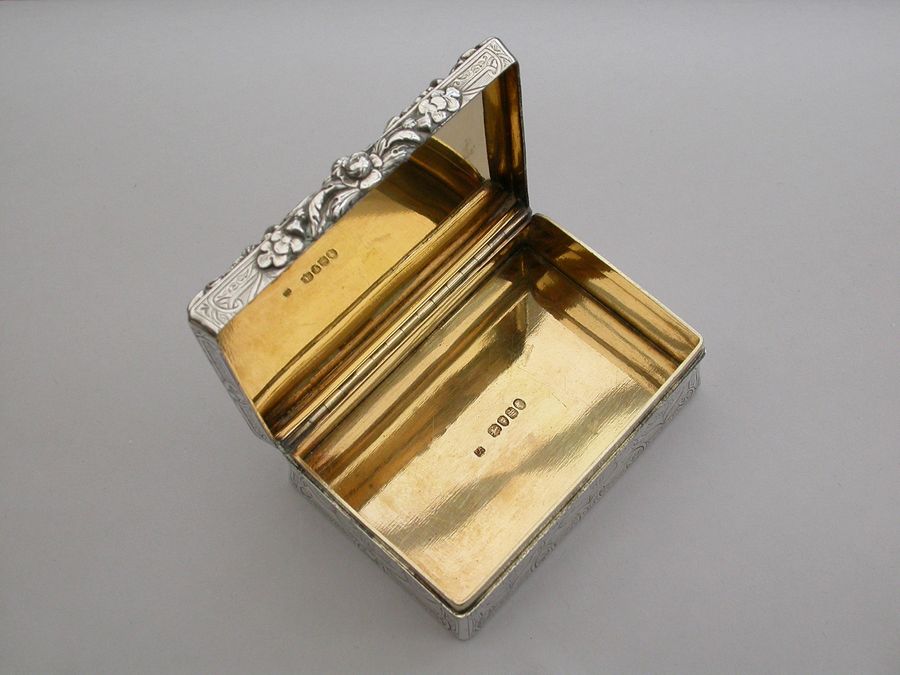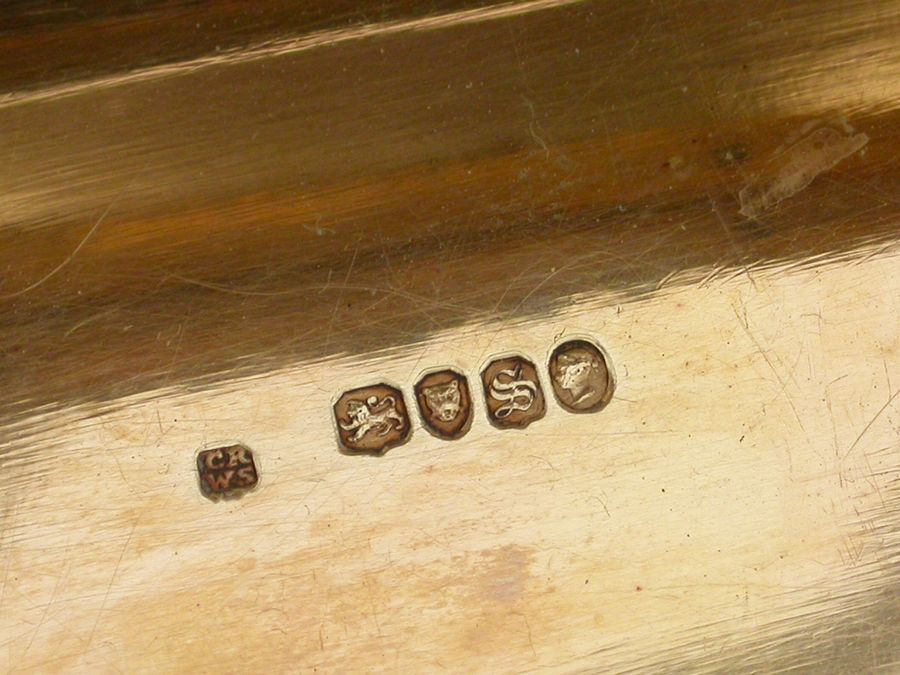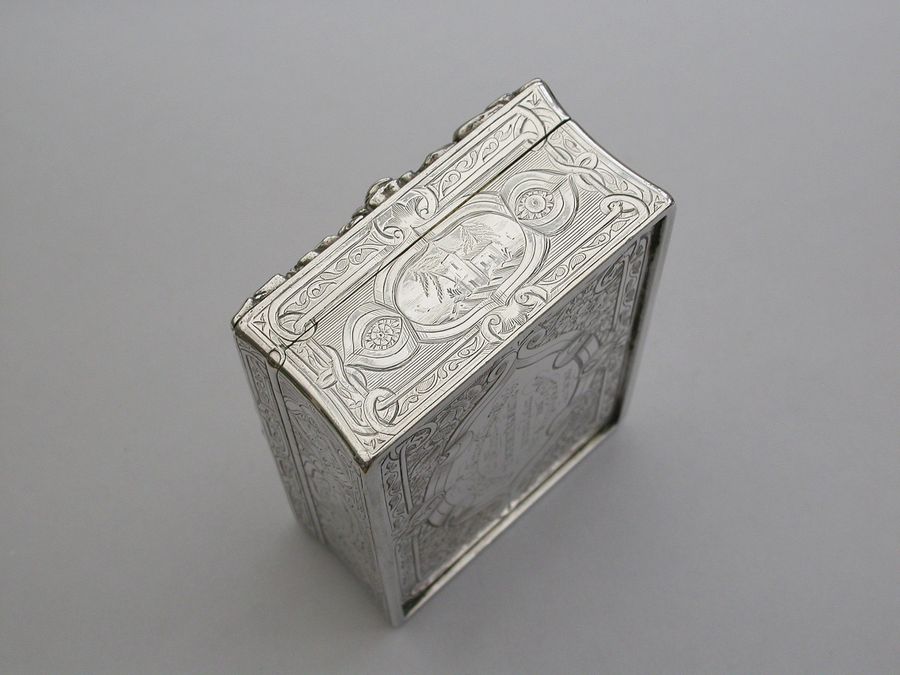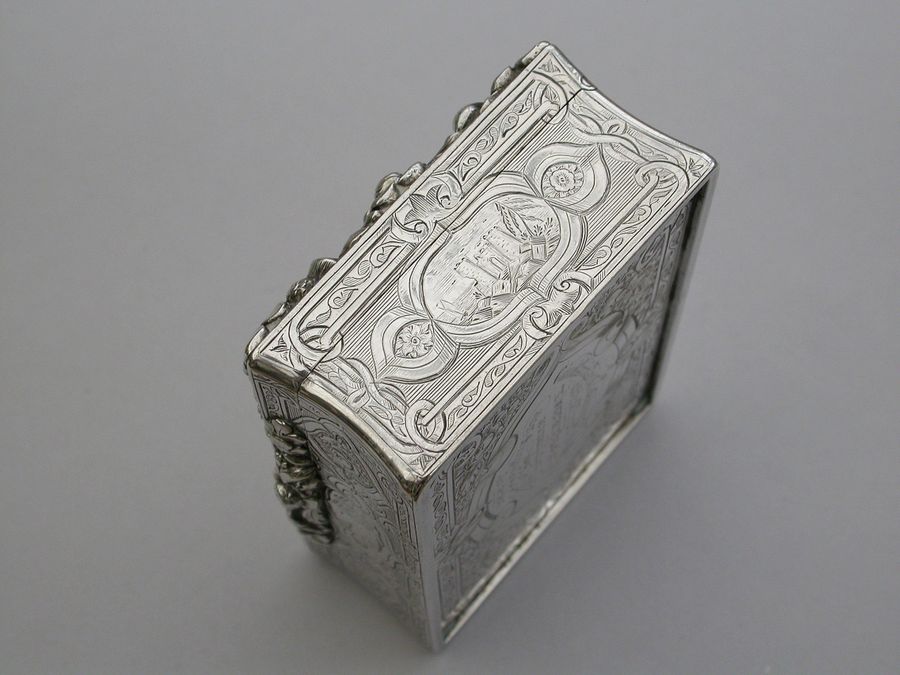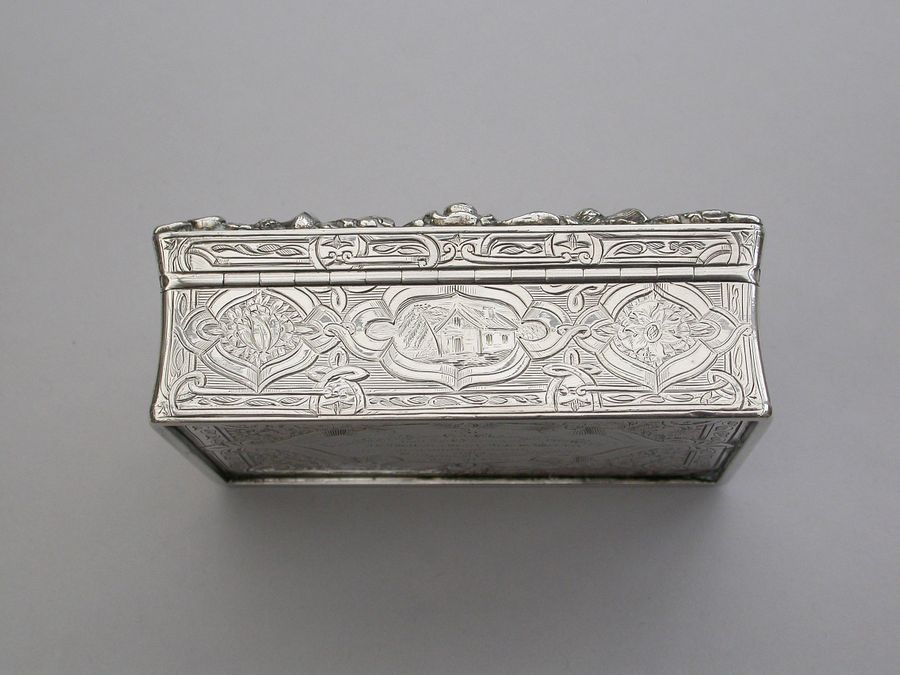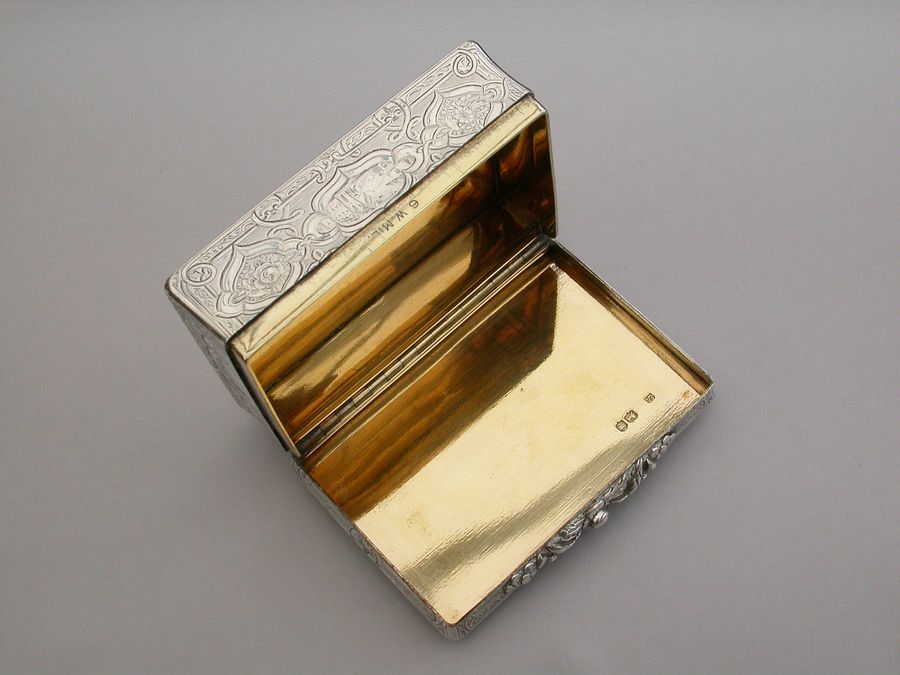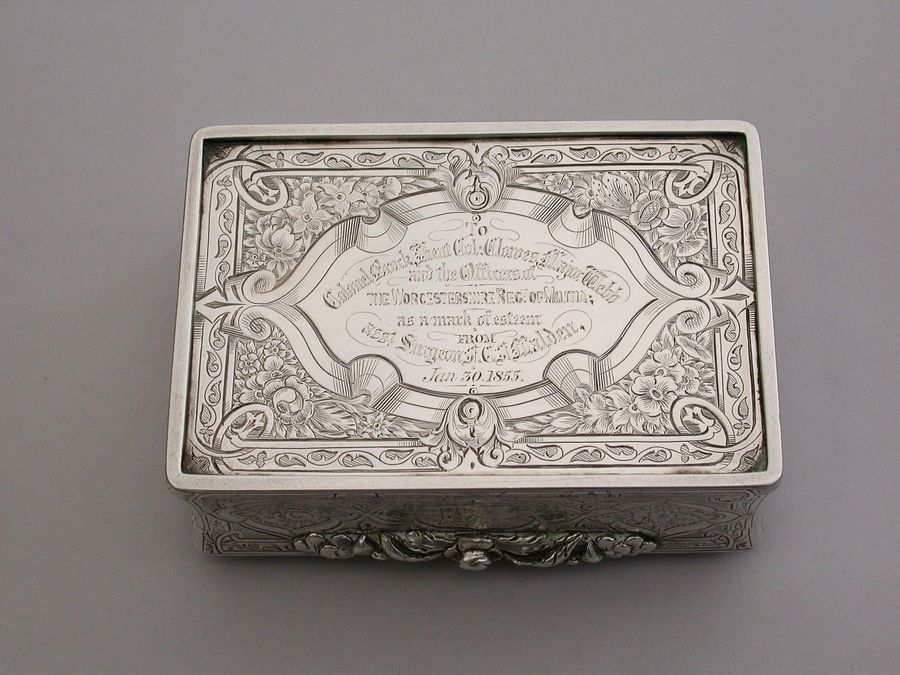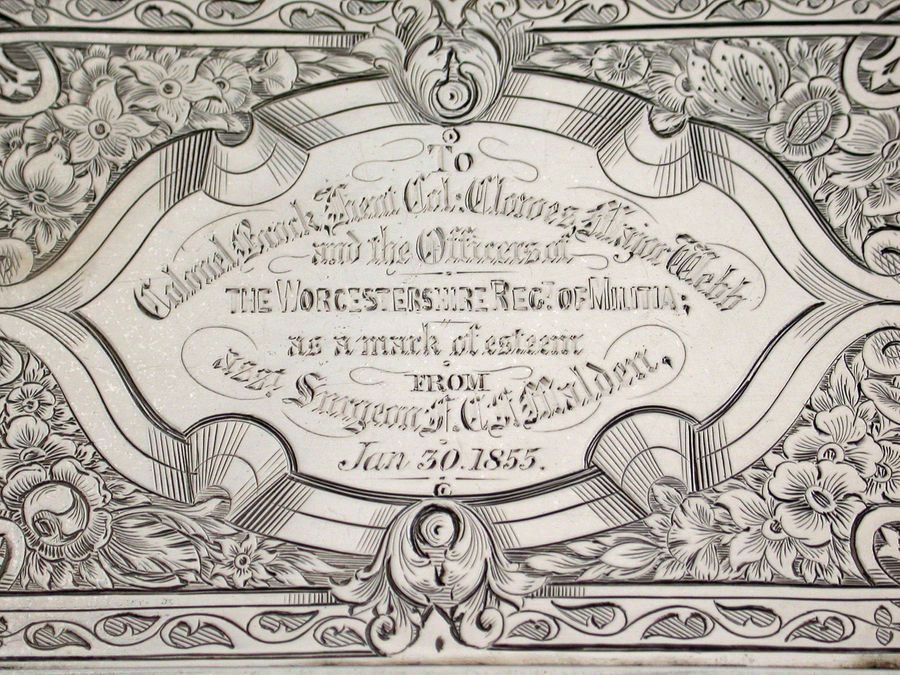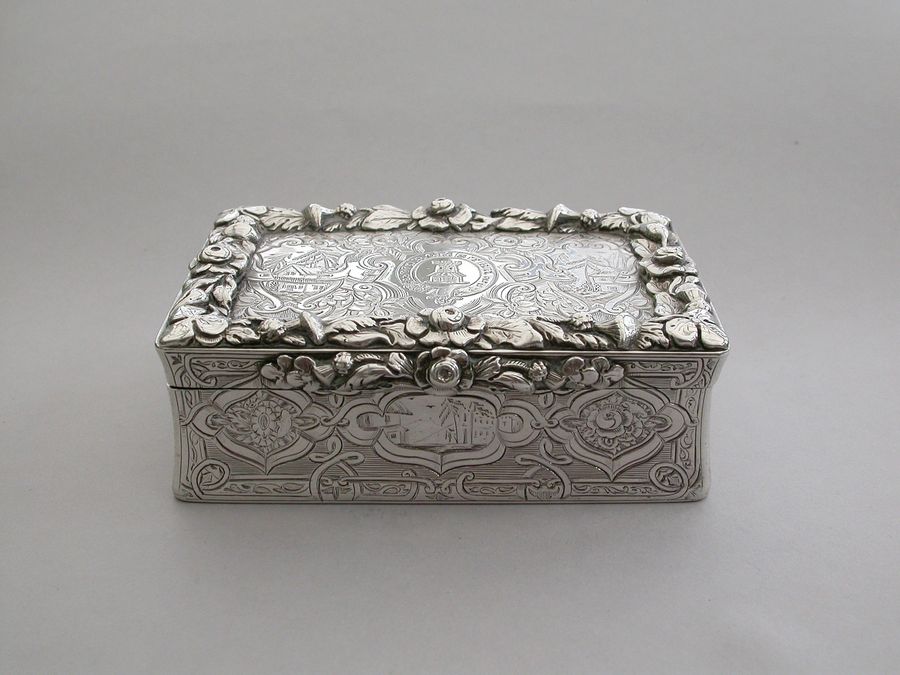 A good Victorian silver snuff box with Regimental interest, of deep rectangular form, the lid engraved with the crest of the Worcestershire Regiment of Militia surrounded by gothic strapwork and engraved vignettes depicting Indian landscape scenes , raised floral border, the sides with similar strap work and engraved vignettes, the base with presentation inscription.

The presentation inscription reads: "To Colonel Brock, Lieut. Col Clowes, Major Webb and the Officers of the Worcestershire Regt of Militia as a mark of esteem from Asst. Surgeon C F Malden, Jan 30 1855."

By Rawlings & Summers, London, 1853.

The 29th (Worcestershire) Regiment of Foot (including the Militia Regiment) was an infantry regiment of the British Army, raised in 1694. Under the Childers Reforms it amalgamated with the 36th (Herefordshire) Regiment of Foot to become the 1st Battalion, the Worcestershire Regiment in 1881.

Transferred to Bengal in 1842, during the First Anglo-Sikh War the regiment fought at the Battle of Ferozeshah in December 1845 and the Battle of Sobraon on 10 February 1846. At Sobraon, two battalions of Indian Sepoys twice unsuccessfully assaulted the Sikh earthworks before finally breaking through on the third assault: the regiment's commanding officer, Lieutenant Colonel Charles Taylor was killed in the assault.

The regiment fought at the Battle of Chillianwala in January 1849 and the Battle of Gujrat in February 1849 during the Second Anglo-Sikh War. A large detachment from the regiment helped to keep the Grand Trunk Road open between Kabul and Bangladesh during the Indian Rebellion.
Sold - £1,250.00
Condition
In good condition with no damage or repair
Weight
255.00 Grams (8.20 troy ounces)