Victorian Silver Sliding Mechanical Propelling Pencil with interesting inscription
Sampson Mordan, London 1838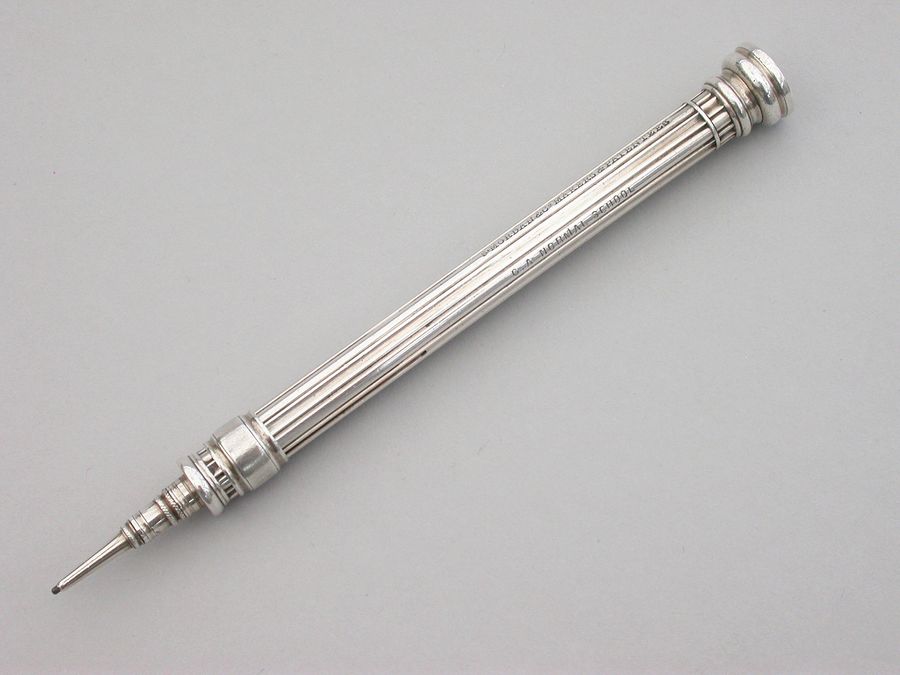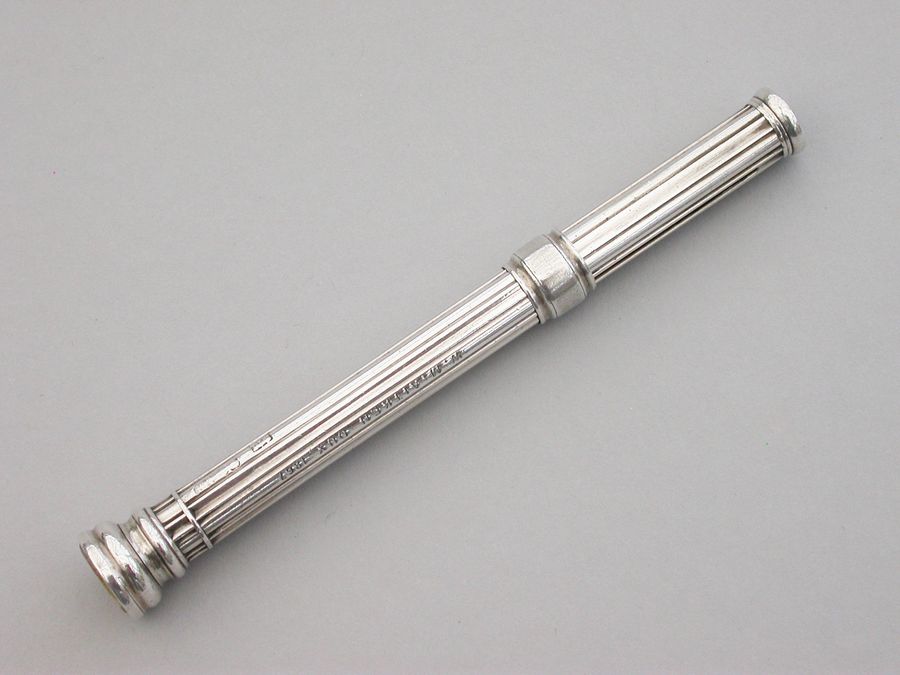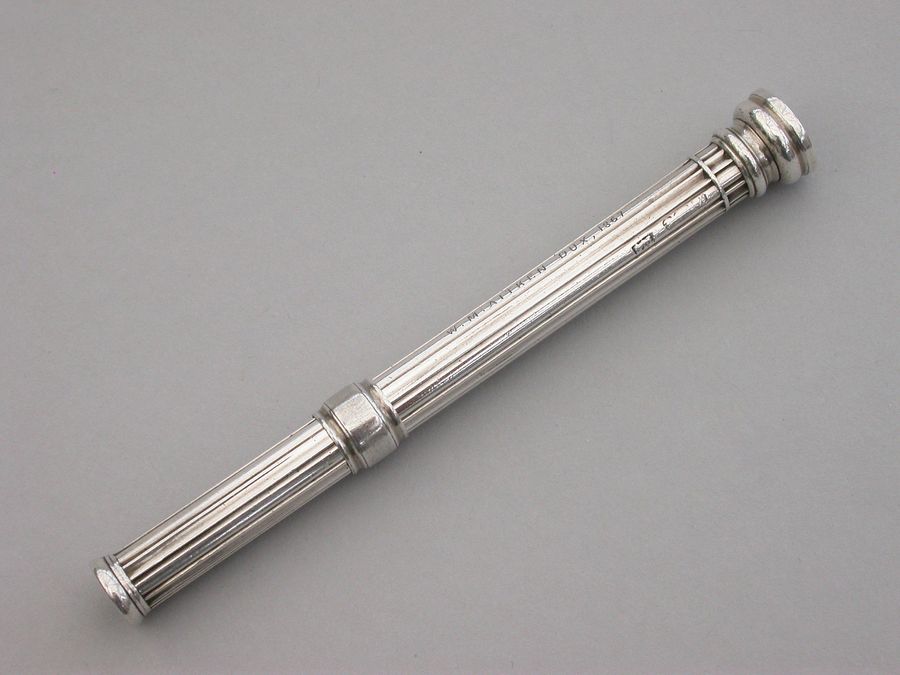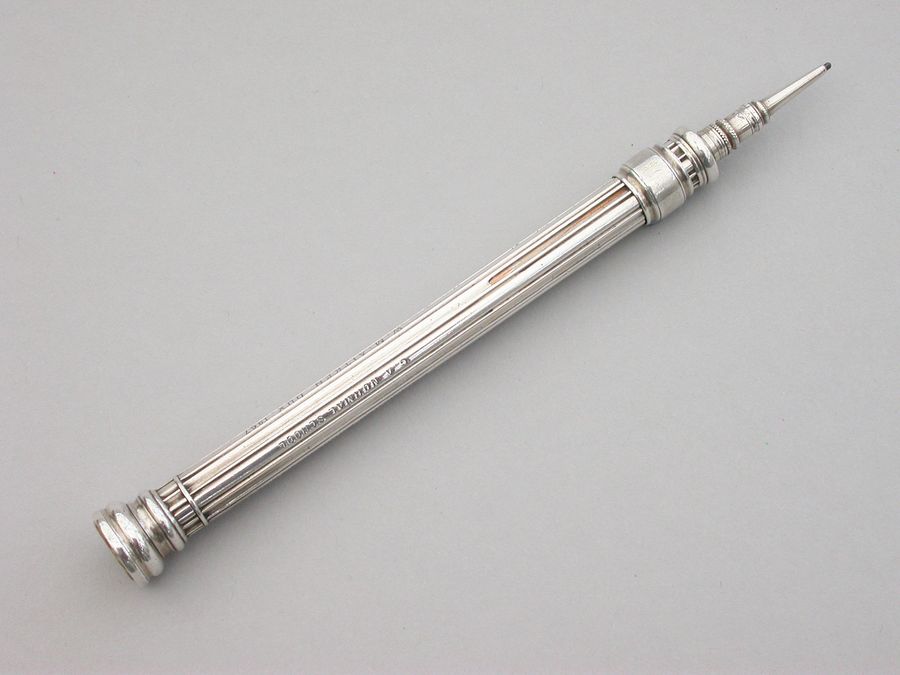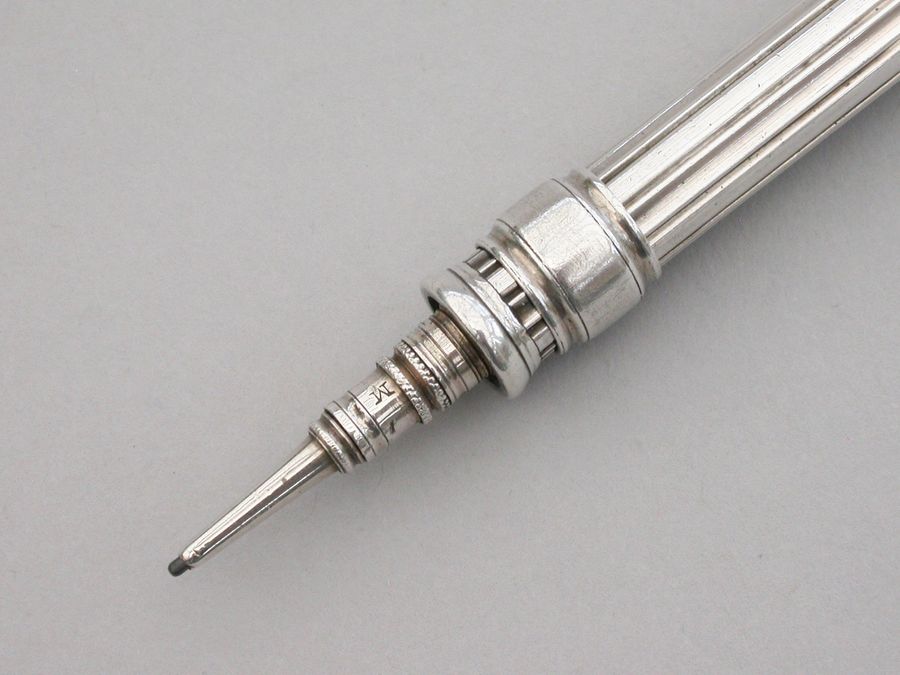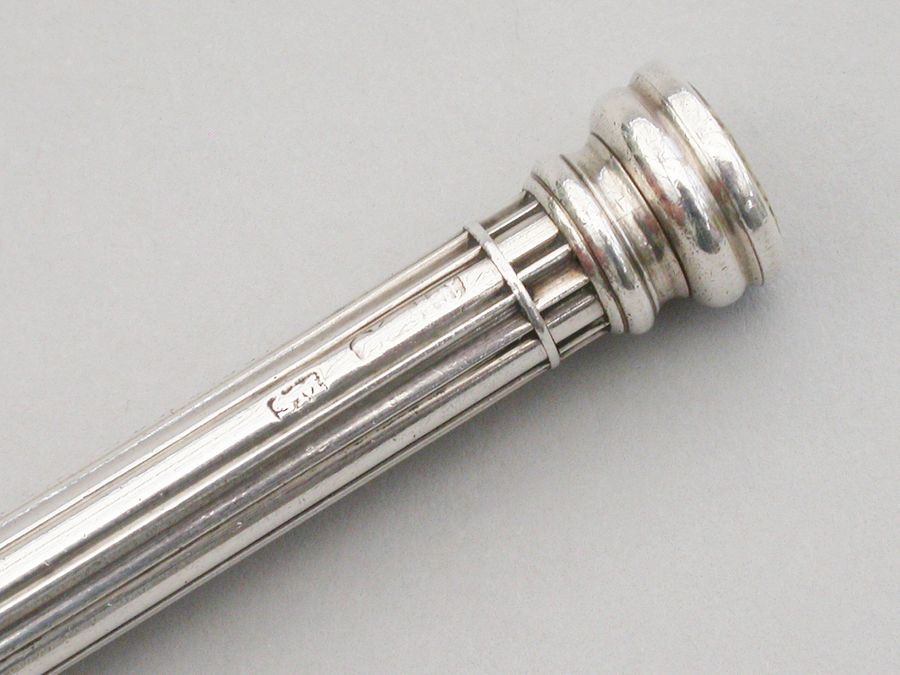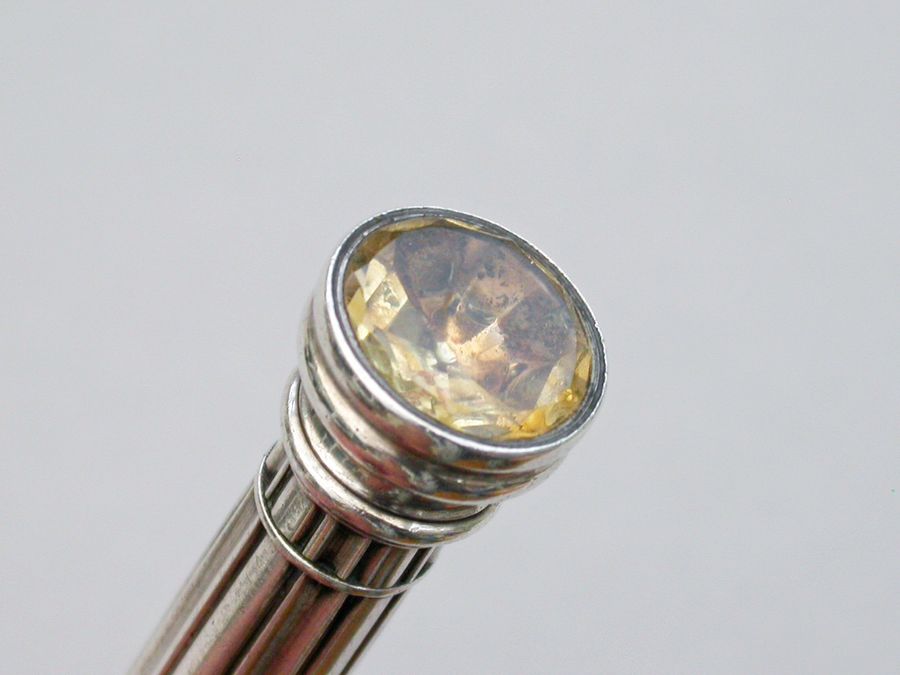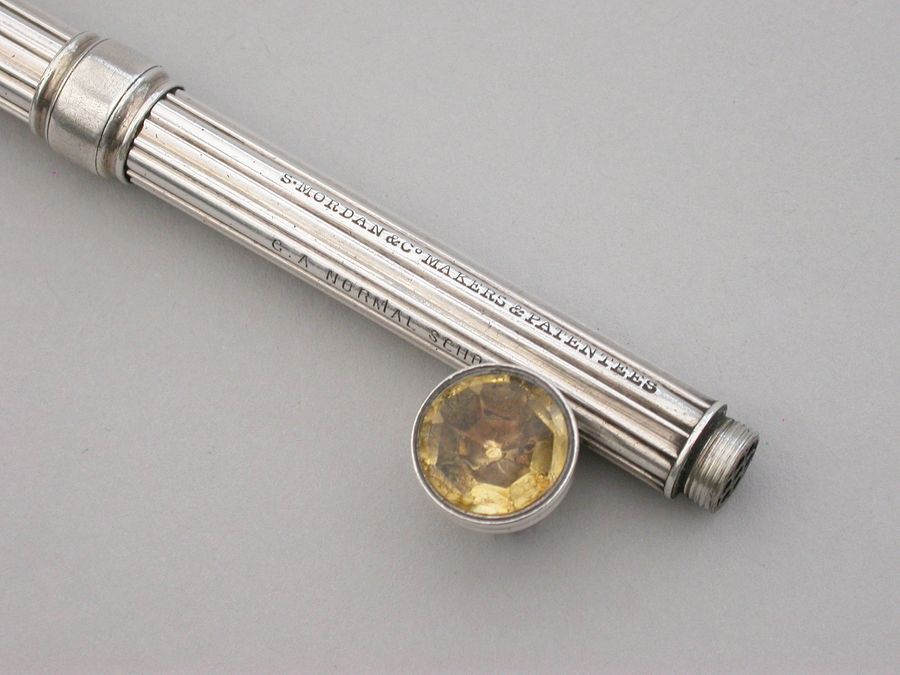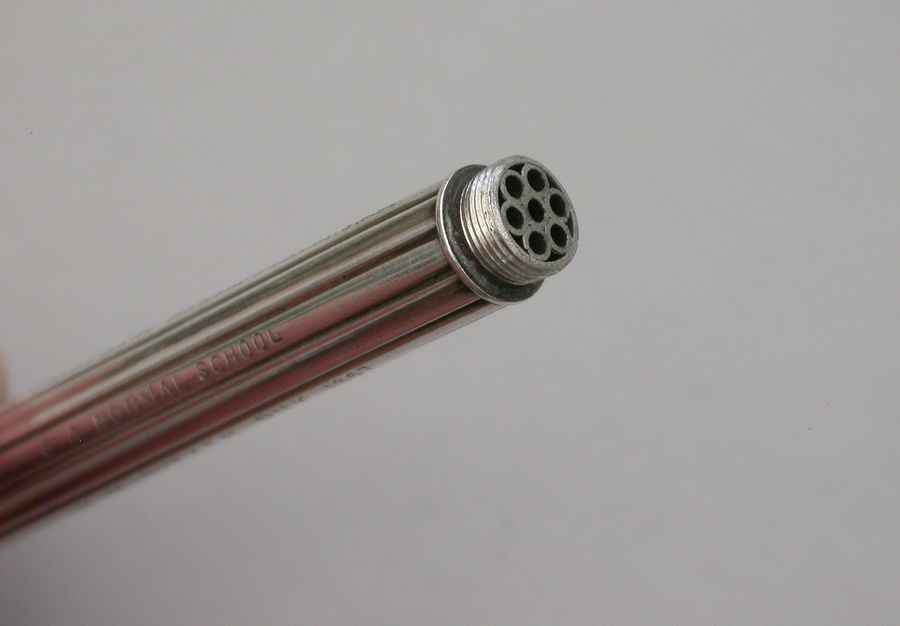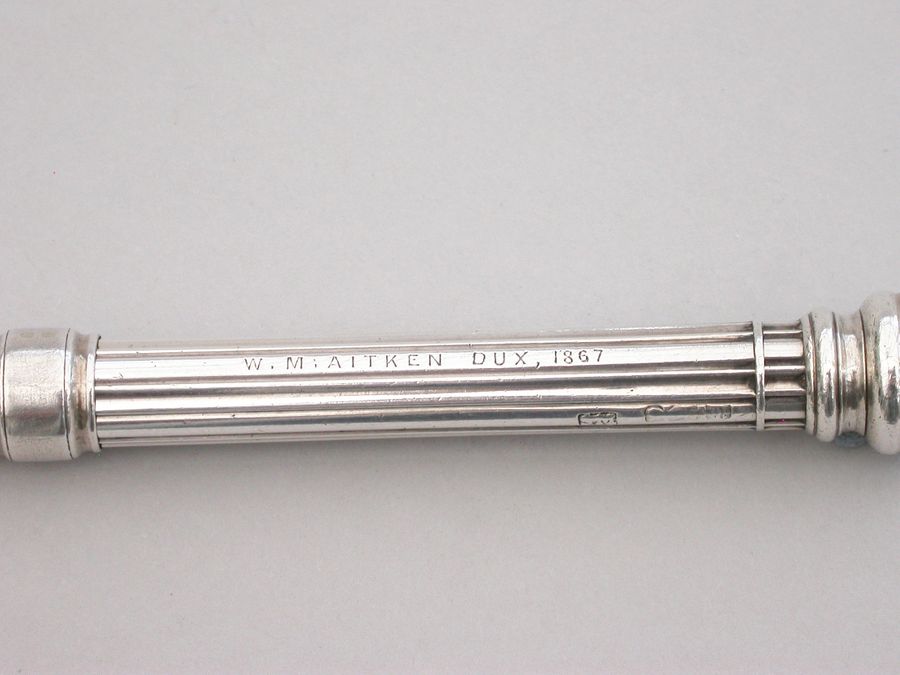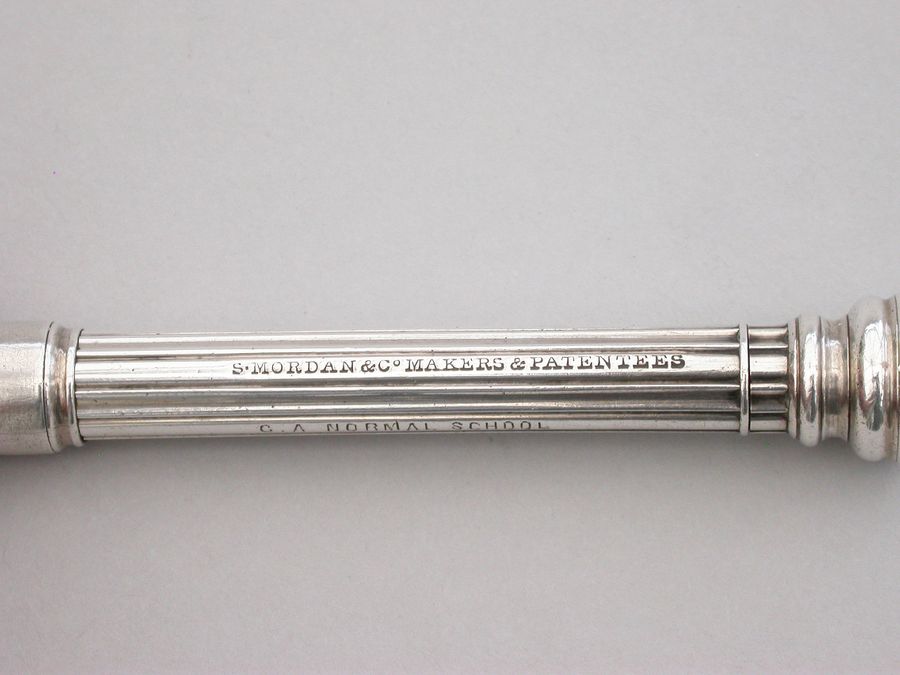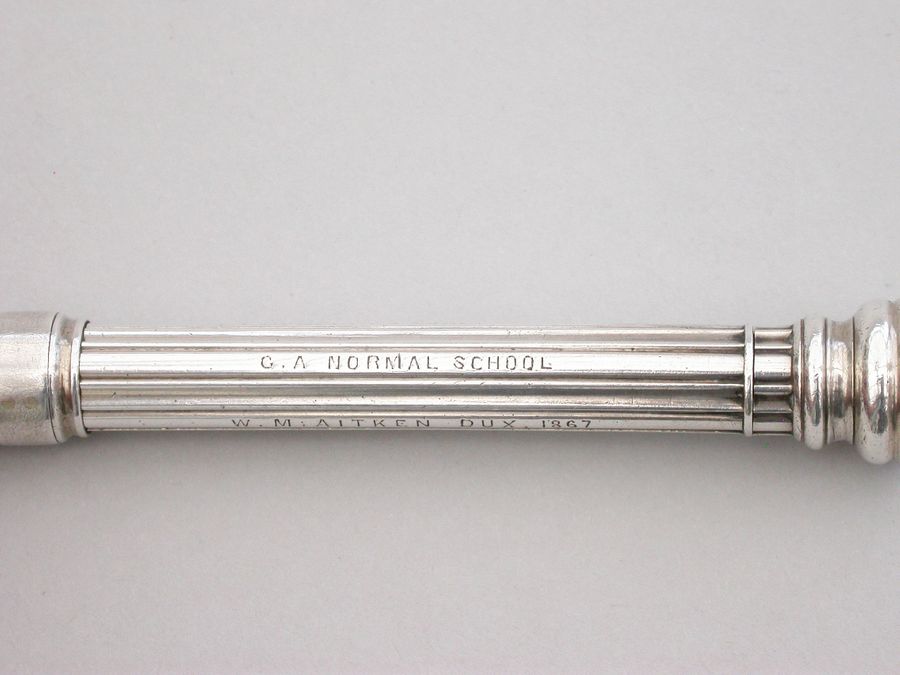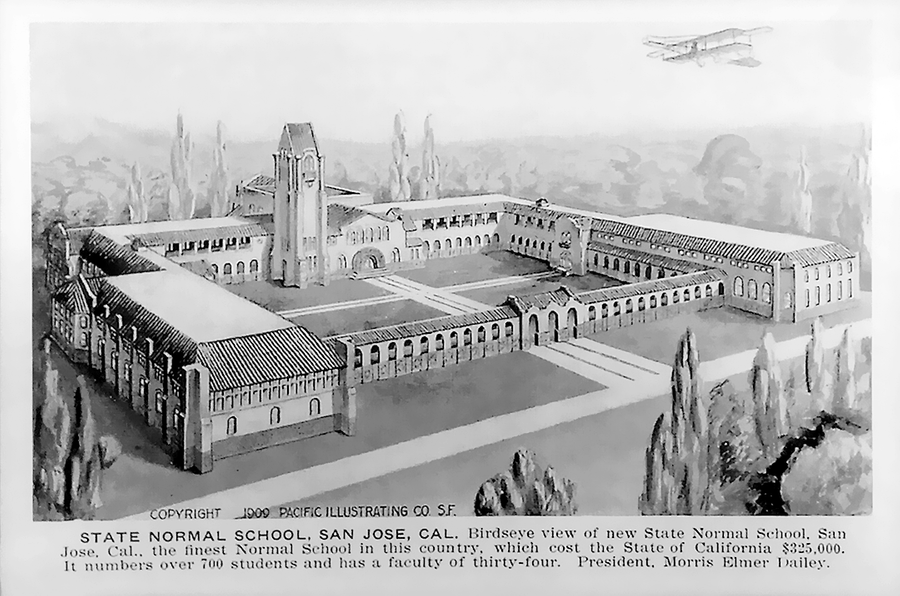 A good early Victorian silver sliding mechanical Propelling Pencil with reeded body and plain slider ring, the screw-off terminal set with a citrine seal stone and opening to reveal a rifled lead reservoir.

The barrel engraved : "CA NORMAL SCHOOL. W.M.AITKEN DUX, 1867 (probably presented to the Head boy or Principal of the California Normal School 29 years after the Pencil was made - Dux = 'Leader')

By Sampson Mordan, London, 1838

Open 126 mm
Closed 102 mm

The California State Normal School was a teaching college system founded on May 2, 1862, eventually evolving into San José State University in San Jose and the University of California, Los Angeles in Los Angeles.
The school was created when the State of California took over a normal school that educated San Francisco teachers in association with that city's high school system. This school was founded in 1857 and was generally known as either the San Francisco Normal School or Minns Evening Normal School.

Although the California legislative act founding the school referred to the institution as the "Normal School of the State of California," the institution was commonly referred to as the California State Normal School. The 1870 Act that moved the school to San Jose formalized the California State Normal School name. However sometimes it was referred to as San Jose State Normal School or State Normal School at San Jose.
Sold - £220.00
Condition
In good condition with no damage or repair and in full working order, the hallmarks a little rubbed
Weight
26.80 Grams (0.86 troy ounces)