Victorian Silver Wine Label 'Lachrymae Christi' - Duchess of Westminster Provenance
William Summers, London 1871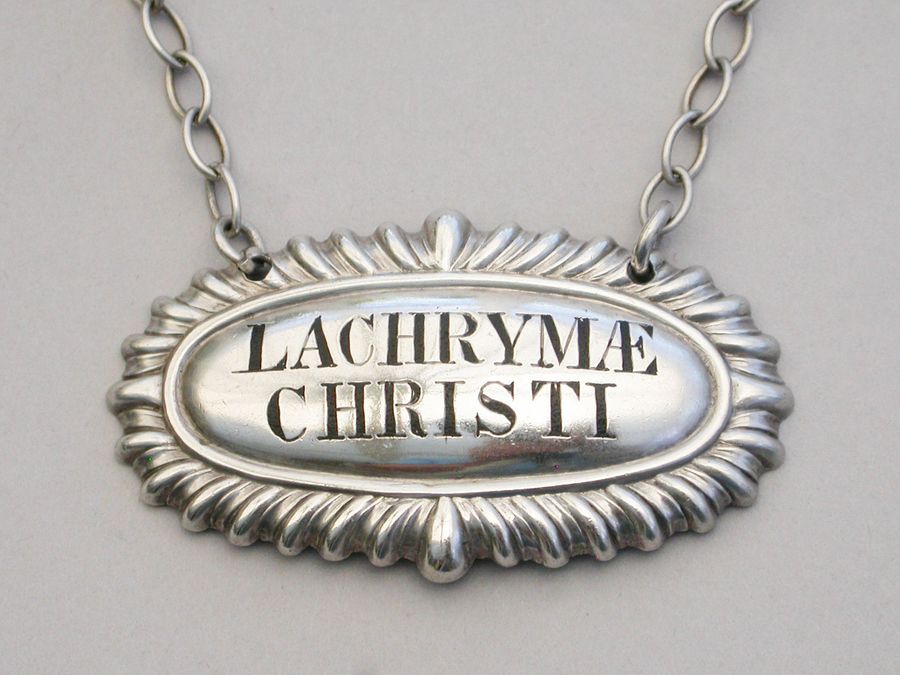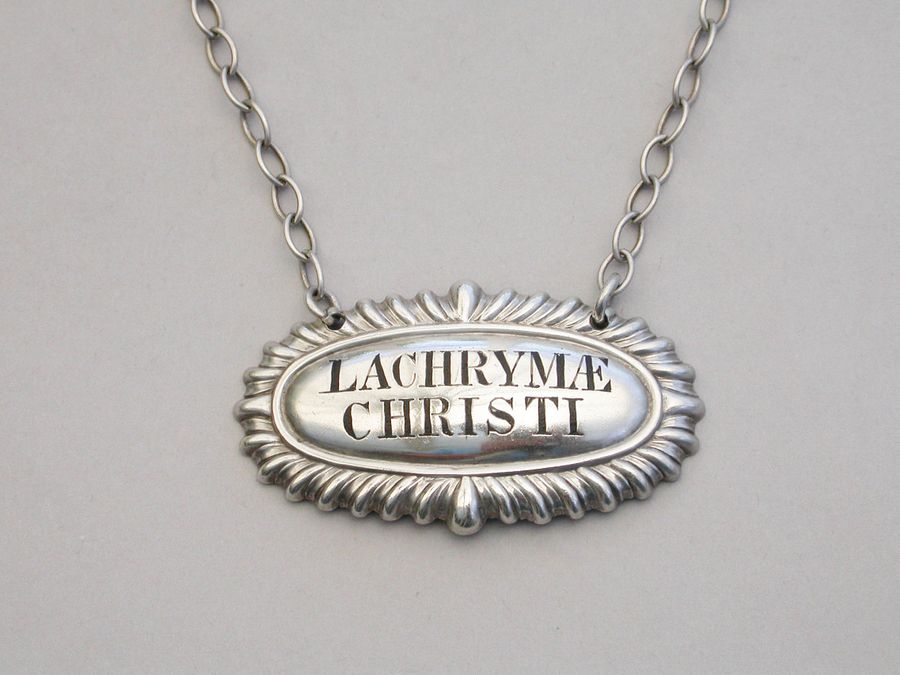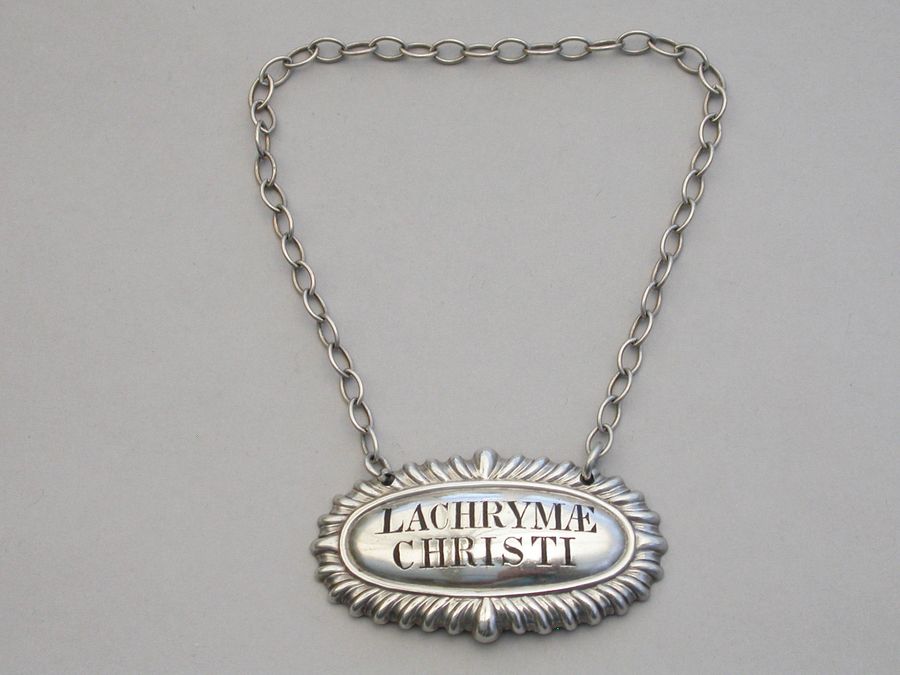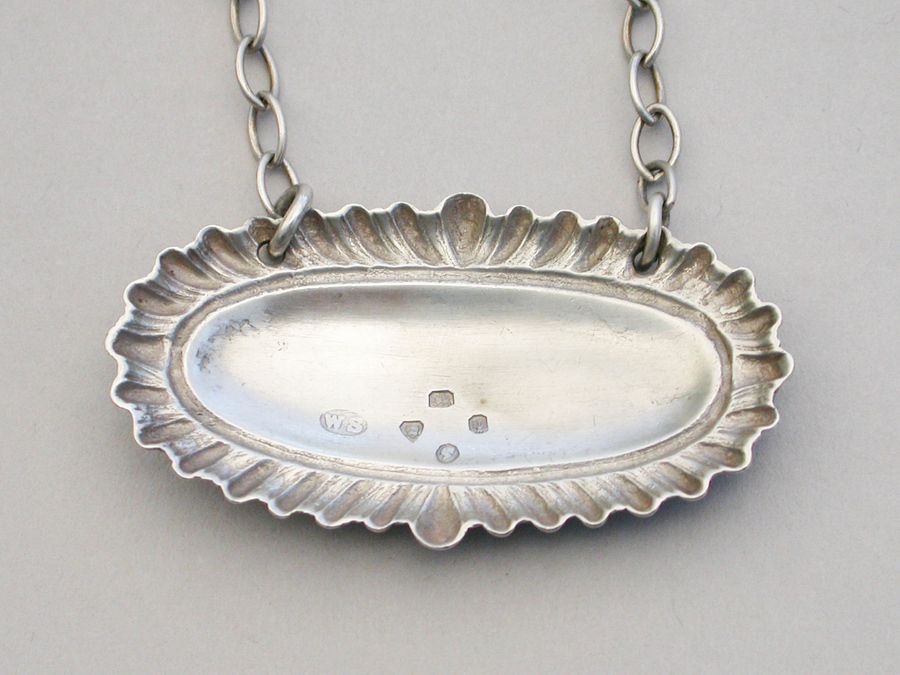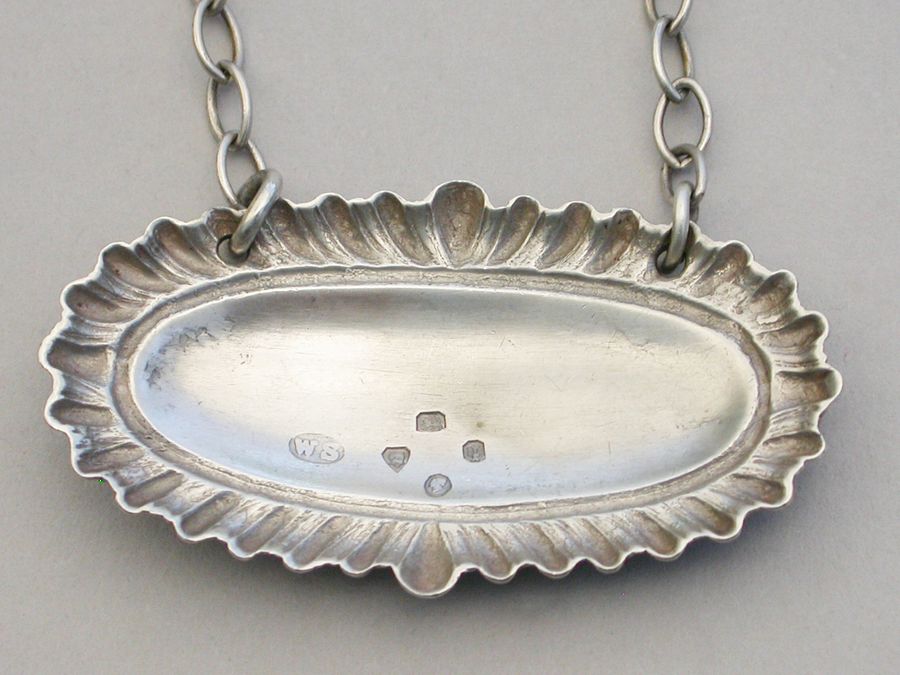 A rare Victorian silver Wine Label of oval form with gadrooned border and a Ducal Provenance, incised for Lachrymae Christi.

By William Summers, London, 1871

Provenance: From a set of 11 in two sizes, the property of Anne, Duchess of Westminster, sold from the Ducal collections at Woburn Abbey on 21/9/04. By Christies. Lot 1317.

Lacryma Christi, (also Lachryma Christi of Vesuvius, literally "tears of Christ"), is the name of a celebrated Neapolitan type of wine produced on the slopes of Mount Vesuvius in Campania, Italy. White Lacryma Christi is made mainly from Verdeca and Coda di Volpe grapes, with smaller proportions of Falanghina, Caprettone and Greco di Tufo included. Red Lacryma Christi is made from Piedirosso and Sciascinoso grapes. It is also, as archaeologists have discovered, the nearest equivalent to wine drunk by the Ancient Romans, having analysed microscopic residue left on the taps of the casks.
Sold - £420.00
Condition
In good condition with no damage or repair, replaced chain.
Weight
8.20 Grams (0.26 troy ounces)