William IV Silver 'Newstead Abbey' Castle-Top Snuff Box with superb provenance belonging to School Friend of Lord Byron
TAYLOR & PERRY, Birmingham 1836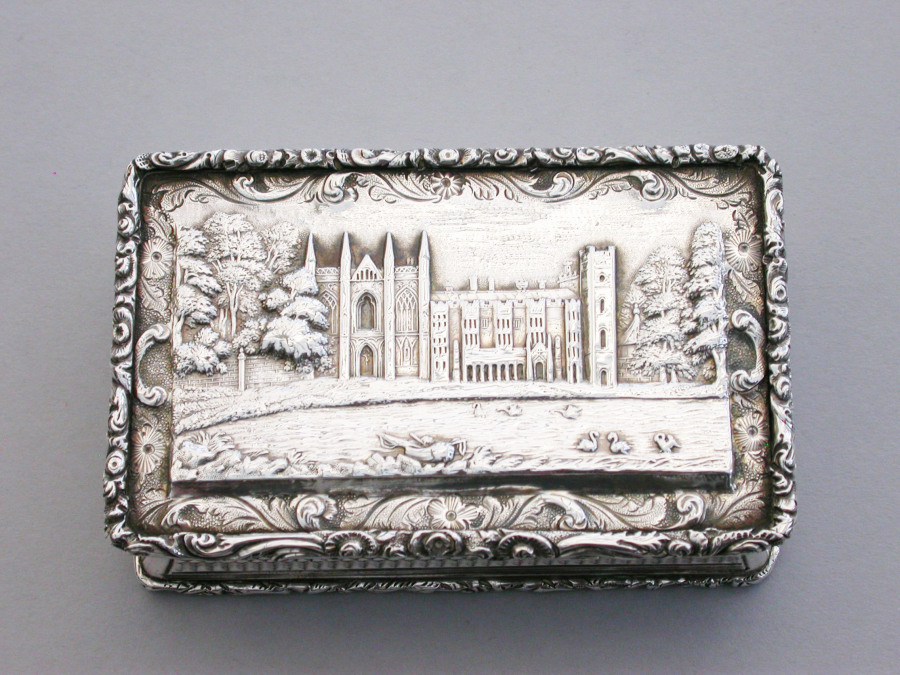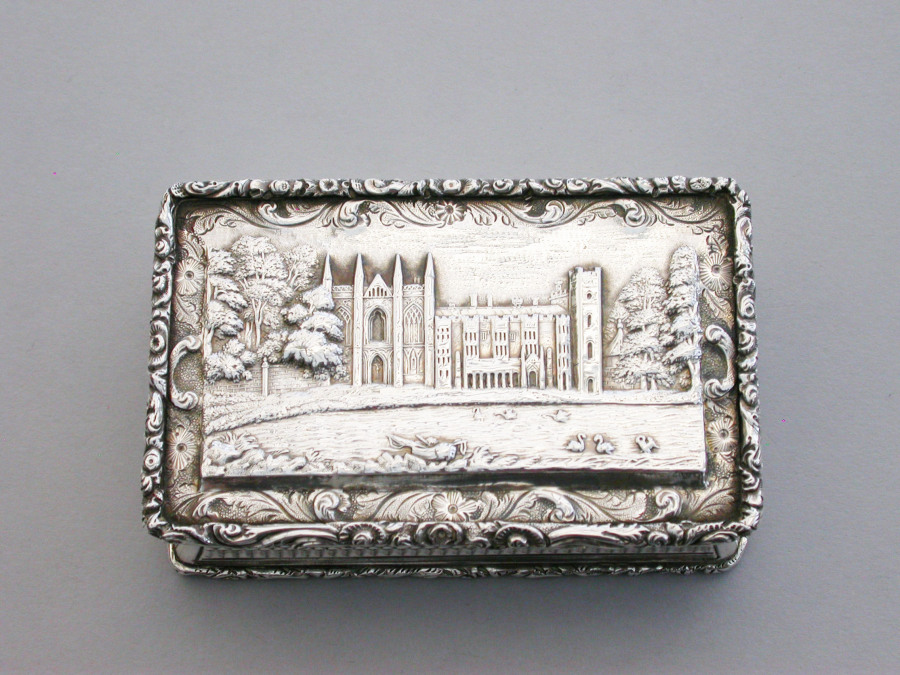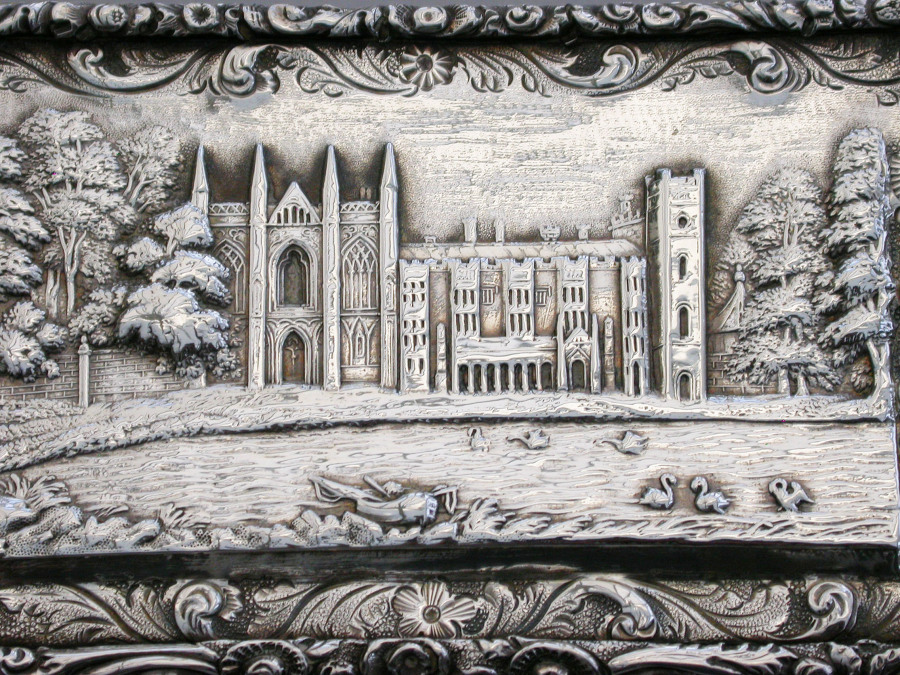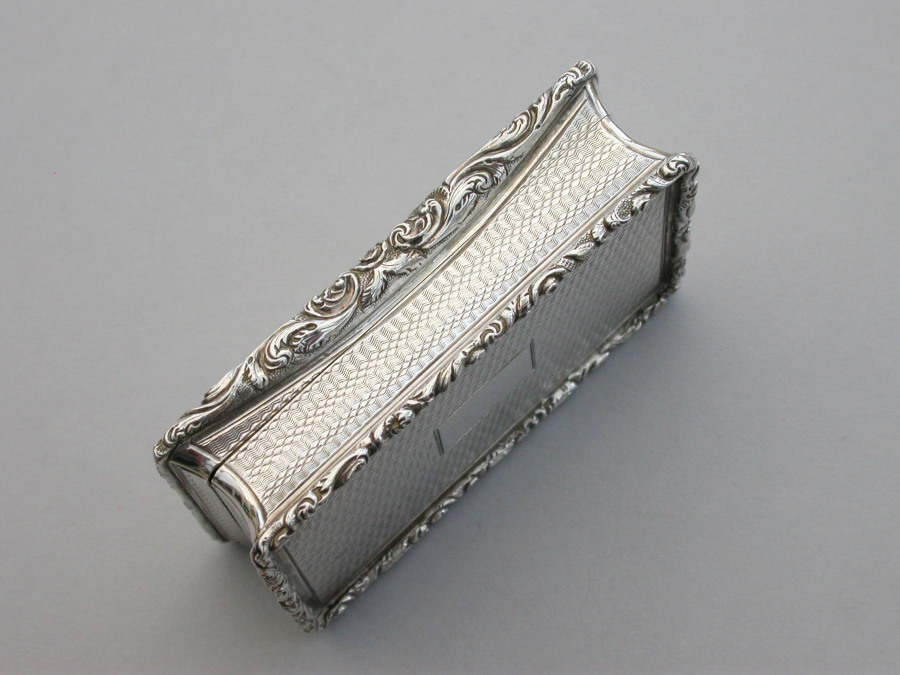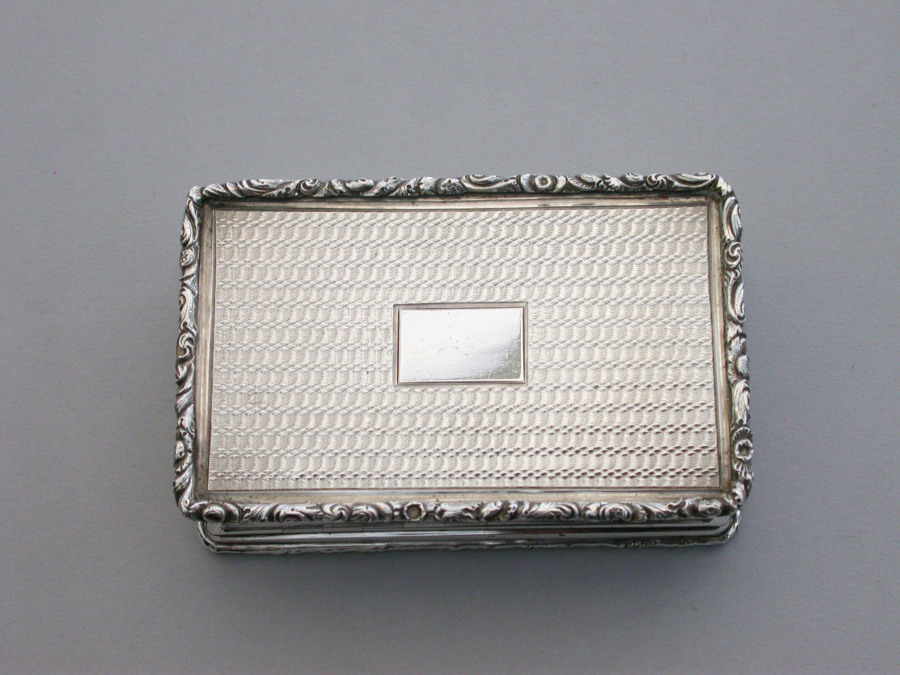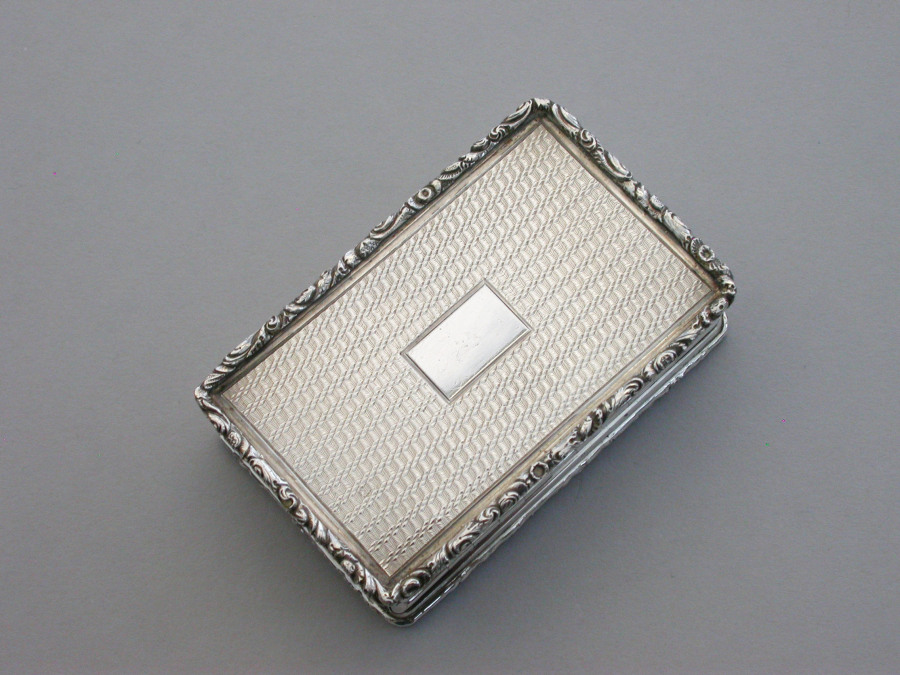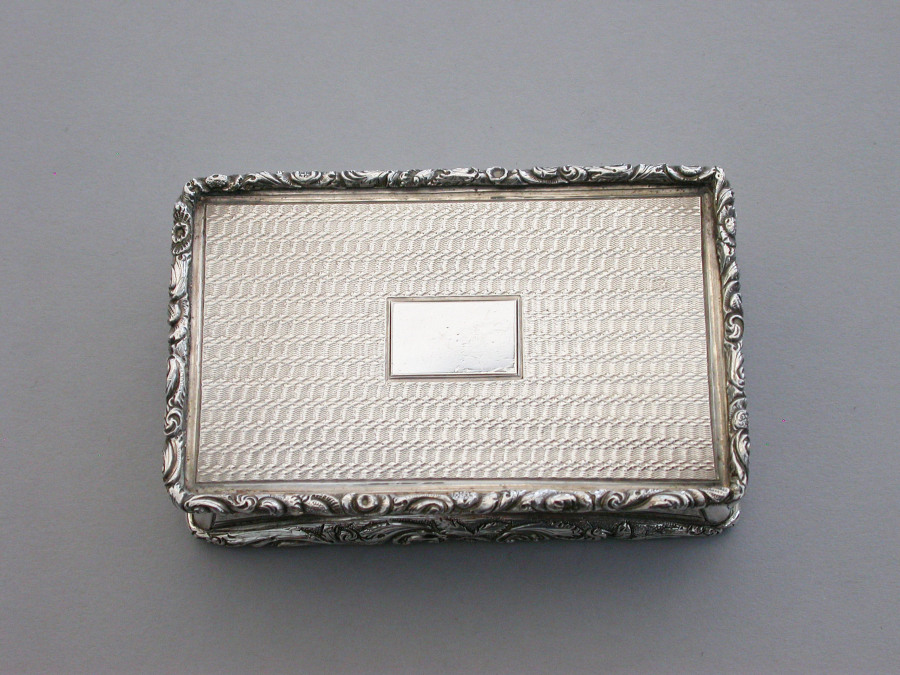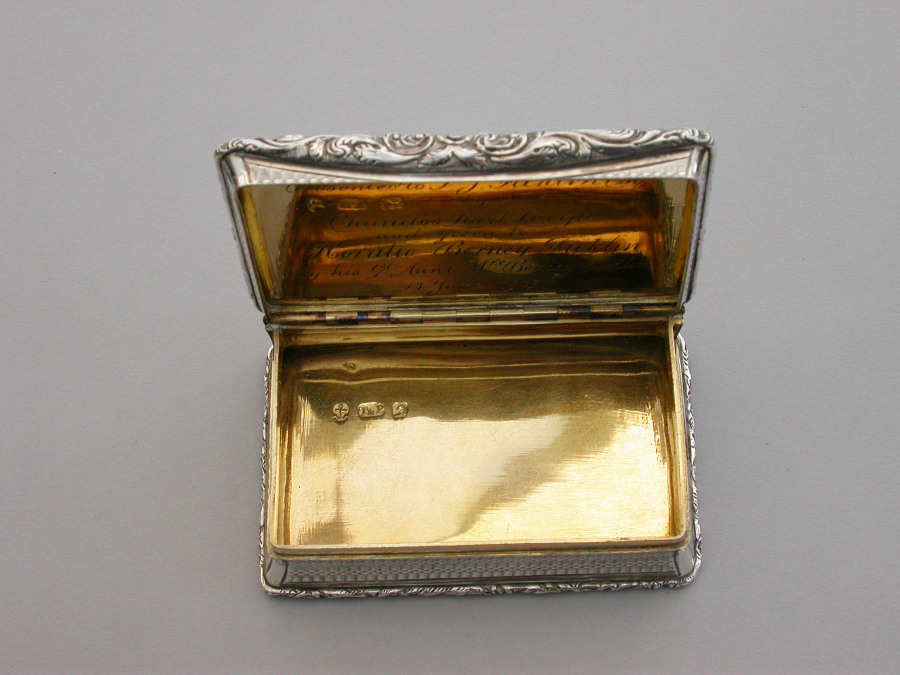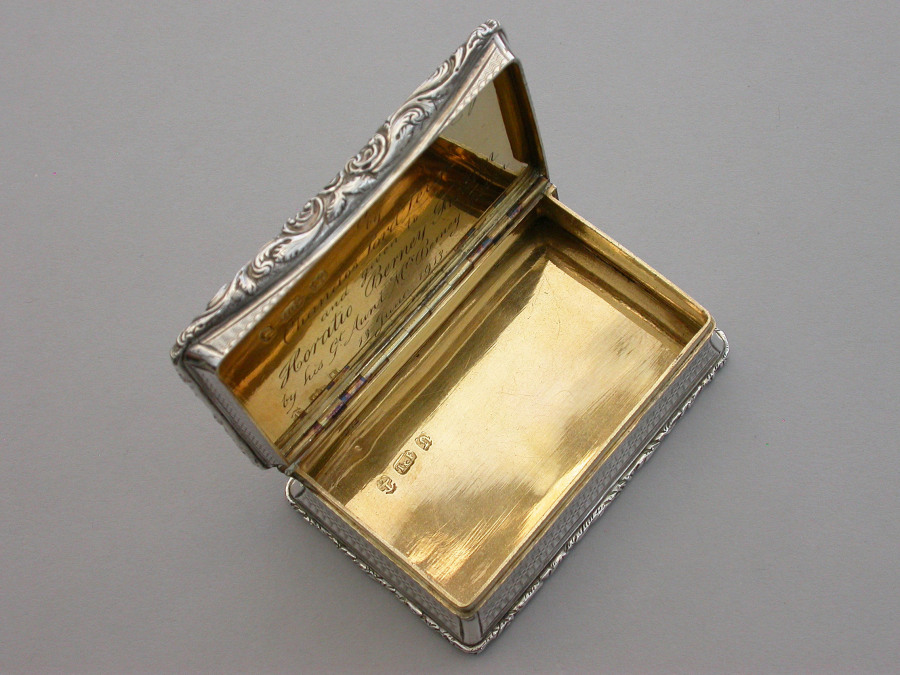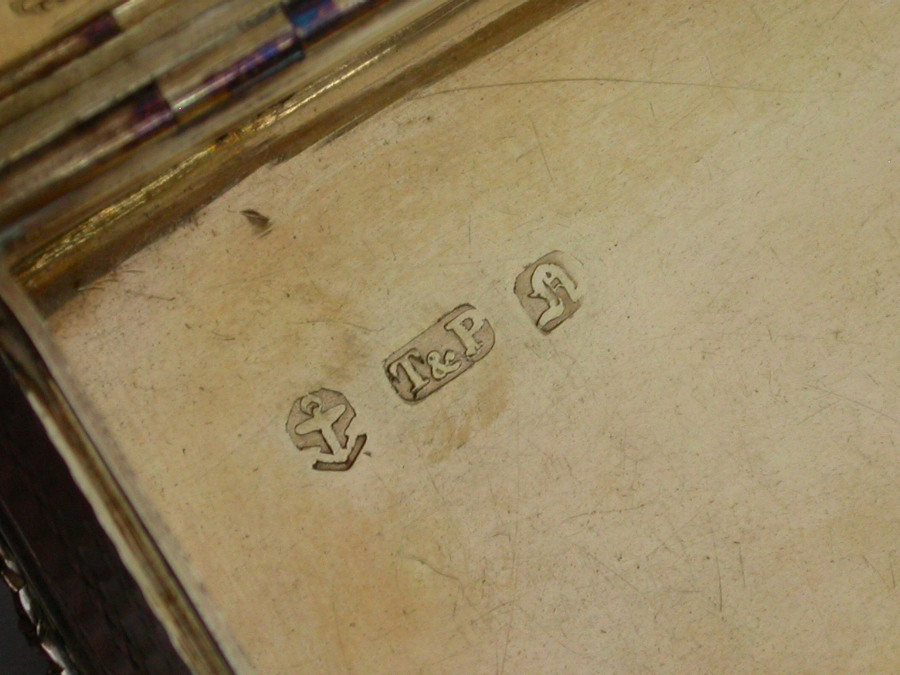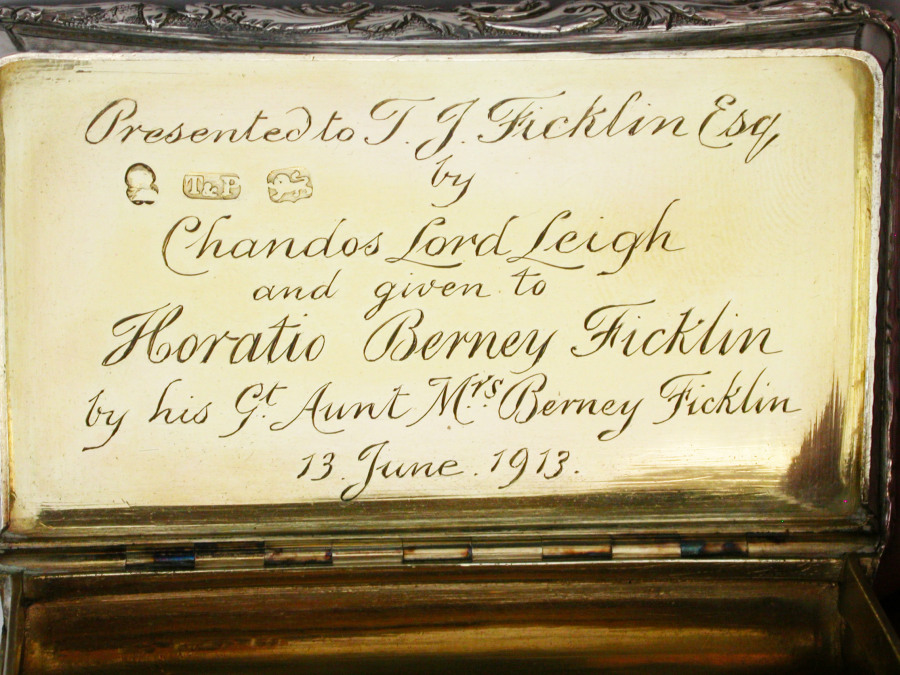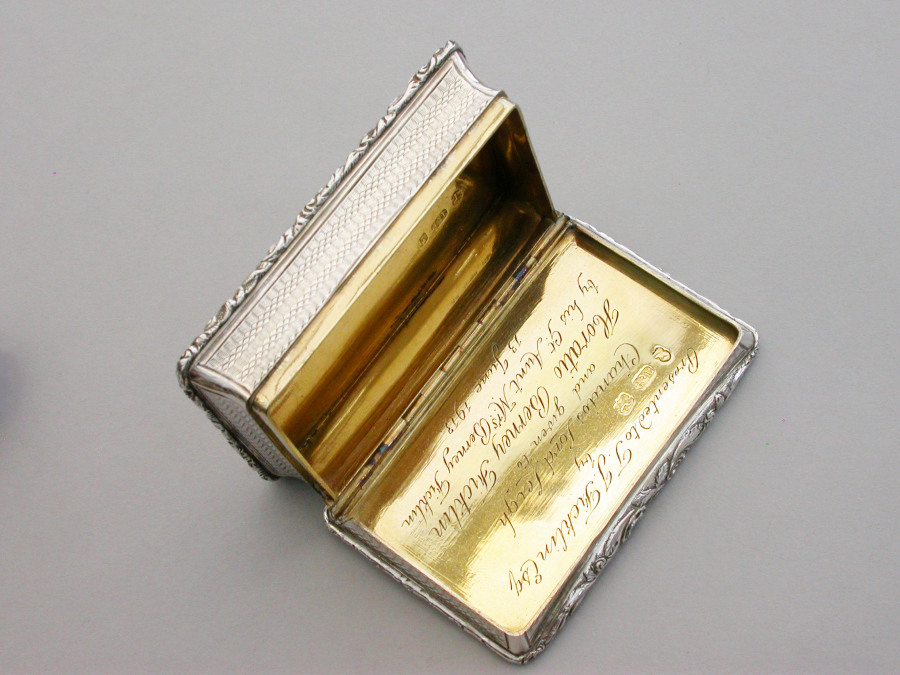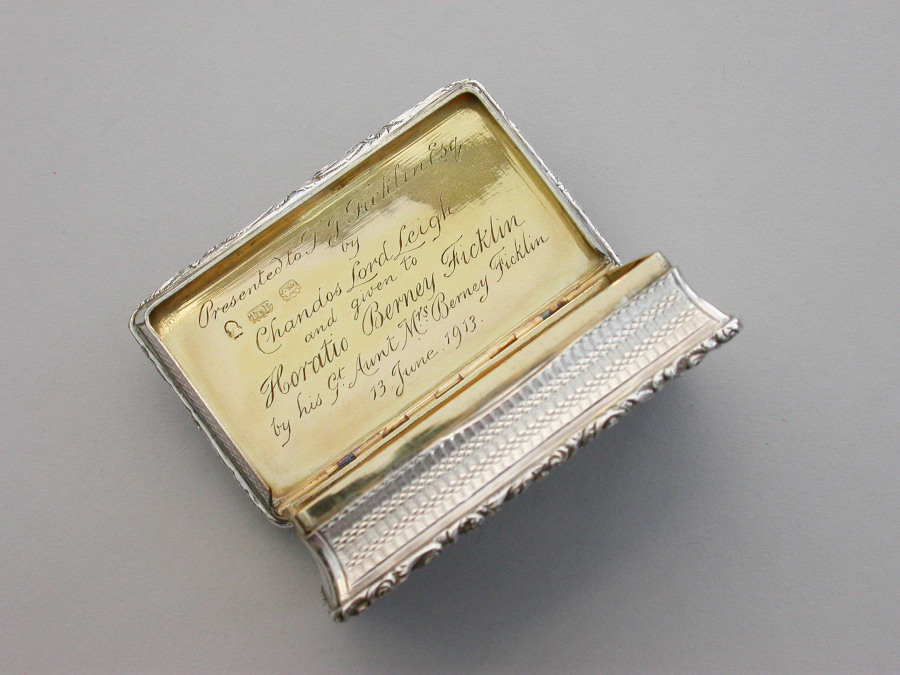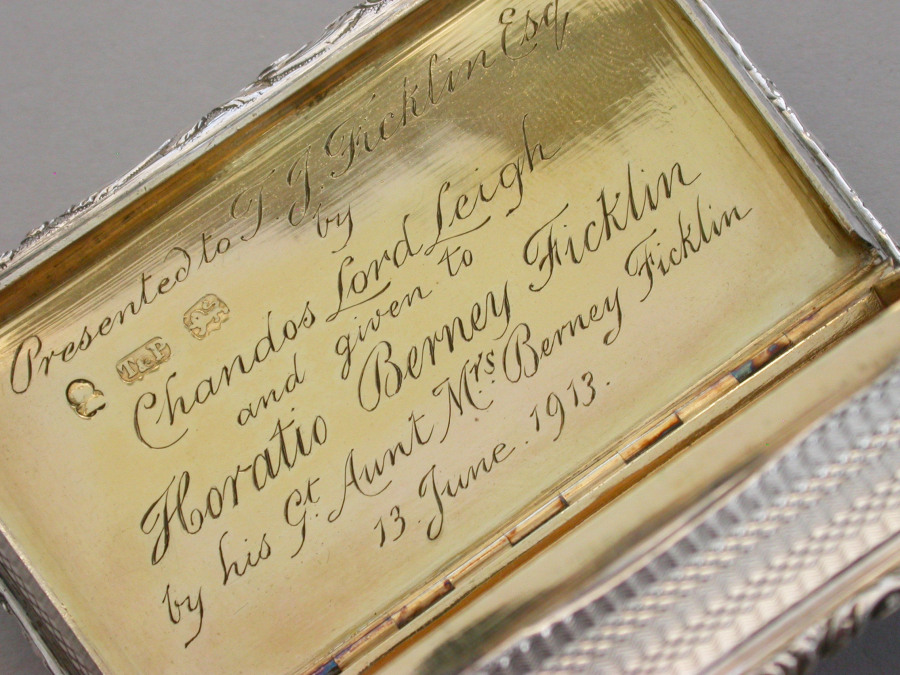 A very good William IV silver castle-top Snuff Box of compressed shaped rectangular form with engine turned base and sides, cast raised foliate borders and thumb-piece, the lid with inset panel depicting Newstead Abbey, the home of Lord Byron, in high relief. The silver gilt interior with presentation inscription to the lid.

By Taylor & Perry, Birmingham, 1836
Sold - £2,250.00
Condition
In good condition with no damage or repair
Weight
123.00 Grams (3.95 troy ounces)
Literature
Major General Horatio Pettus Mackintosh Berney-Ficklin CB MC (13 June 1892 – 17 February 1961) was a British Army officer who served in both the First and Second World Wars. During the latter, he commanded for just over three years – from July 1940 until August 1943 – the 5th Infantry Division (nicknamed ""The Globe Trotters""), the most widely travelled division of the British Army during the Second World War.
Born on 13 June 1892, the son of Philip Berney-Ficklin and Janet Margaret Tennant (Rita) Mackintosh, Horatio was educated at Rugby School and Jesus College, Cambridge. He had a younger brother, Alexander Tennent Mackintosh, born on 10 May 1895. After attending the Officer Training Corps (OTC) at Rugby School, he was commissioned as a second lieutenant (on probation) into the Special Reserve of the Norfolk Regiment (later the Royal Norfolk Regiment) on 18 May 1912. He was confirmed in his rank of second lieutenant on 26 February 1913.
He was gazetted into the 1st Battalion, Norfolk Regiment in June 1914, shortly before the outbreak of the First World War. Promoted to the temporary rank of lieutenant on 22 September 1914, he transferred to the 8th (Service) Battalion, Norfolk Regiment, a Kitchener's Army unit in which his brother was also serving, which formed part of the 53rd Brigade of the 18th (Eastern) Division, as the battalion's adjutant. Promoted to the temporary rank of captain on 11 January 1915 and lieutenant on 26 February, his battalion departed for the Western Front in July. He was awarded the Military Cross (MC) on 5 June 1916 and was promoted to temporary major on 1 July, the first day of the Somme offensive in which his division played a significant role, notably on 1 July. The following year he became brigade major of the 152nd (Seaforth Highlanders) Brigade, part of the 51st (Highland) Division, a Territorial Force (TF) formation. On 9 July 1917, the same year of his fathers' death, he married Audrey Brenda Knyvet Wilson at St Peter Mancroft, Norwich. In March 1918, during the German Army's Spring Offensive, Berney-Ficklin was wounded and taken prisoner.
After the war he presided over a British Military Tribunal convened at Lüneburg from 17 September to 17 November 1945 to try suspected war criminals from the Bergen-Belsen concentration camp. Serving as Colonel of the Royal Norfolk Regiment from 1 May 1946 until 4 October 1947 Berney-Ficklin retired from the army on 14 January 1948, due to disability. He moved with his new wife, the daughter of a Russian general, to Cape Town, South Africa, where he died on 17 February 1961, at the age of 68.
Chandos Leigh, 1st Baron Leigh (27 June 1791 – 27 September 1850) was a British landowner and minor poet. Leigh was Lord Byron's schoolmate at Harrow and is said to have ""inherited some of his master's poetical talent"". He gained a reputation as an author and minor poet. He dined together with Byron on the evening before Byron left England for Europe in April 1816. He was also a close friend and confidant of Leigh Hunt. He was also a cousin of Jane Austen, who visited Stoneleigh Abbey in 1806. There is good evidence that it was the model for the chapel of Sotherton Court in Mansfield Park (1814).[citation needed]
Leigh was appointed High Sheriff of Warwickshire for 1825. In 1839 the barony of Leigh was revived in his favour when he was made Baron Leigh, of Stoneleigh in the County of Warwick. In 1839, he also formed Stoneleigh Cricket Club in the Stoneleigh grounds at the request of his son Edward Chandos Leigh, who wanted to continue to play cricket on returning home from Harrow School in the summer months.
Lord Leigh married Margarette Willes, daughter of Reverend William Shippen Willes, of Astrop House, Northamptonshire, in 1819. They had at least three sons and seven daughters. Their second son the Honourable Sir Edward Chandos Leigh was a cricketer and barrister. Their third and youngest son the Very Reverend the Honourable James Wentworth Leigh Dean of Hereford. Lord Leigh died in September 1850, aged 59, and was succeeded in the barony by his eldest son, William. Lady Leigh died in February 1860. His daughter, Hon. Mary Leigh, married Reverend Hon. Henry Pitt Cholmondeley (b. 15 Jun 1820, d. 14 Apr 1905).