Wine Label Gooseberry Wine Caledonian Horticultural Prize With Recipe
William Peat, Edinburgh 1814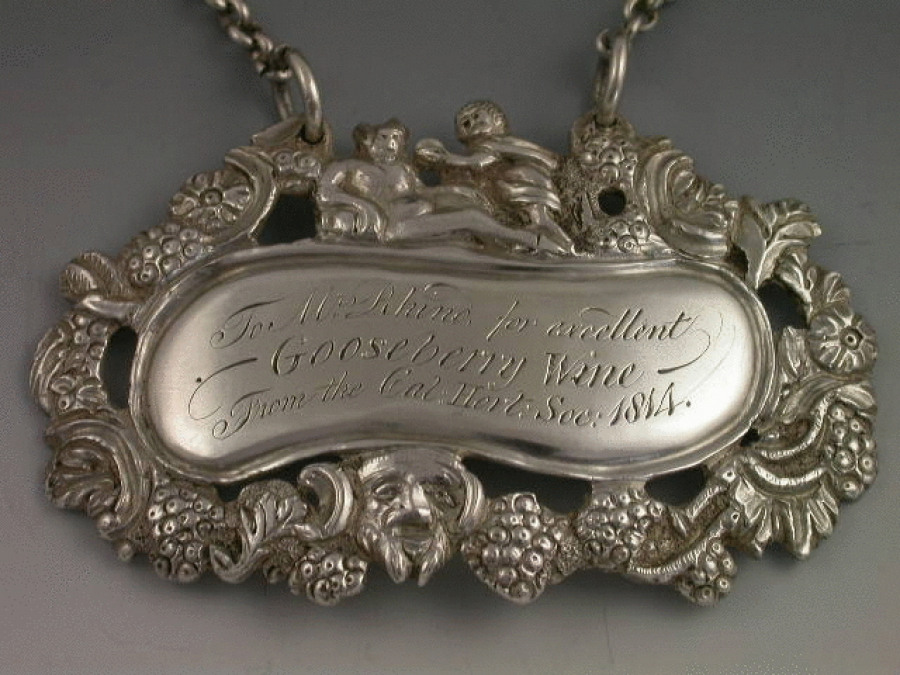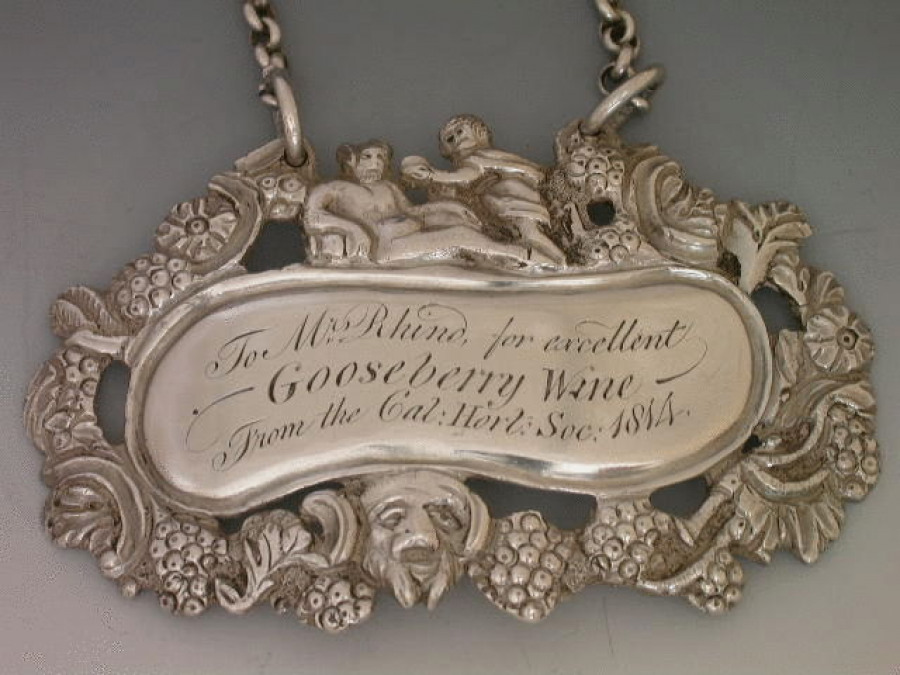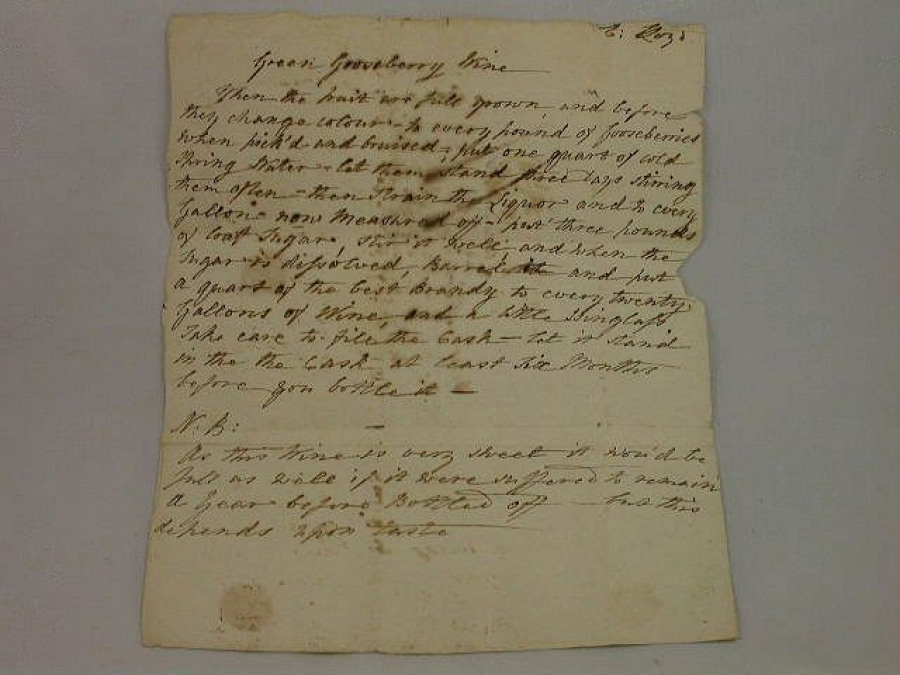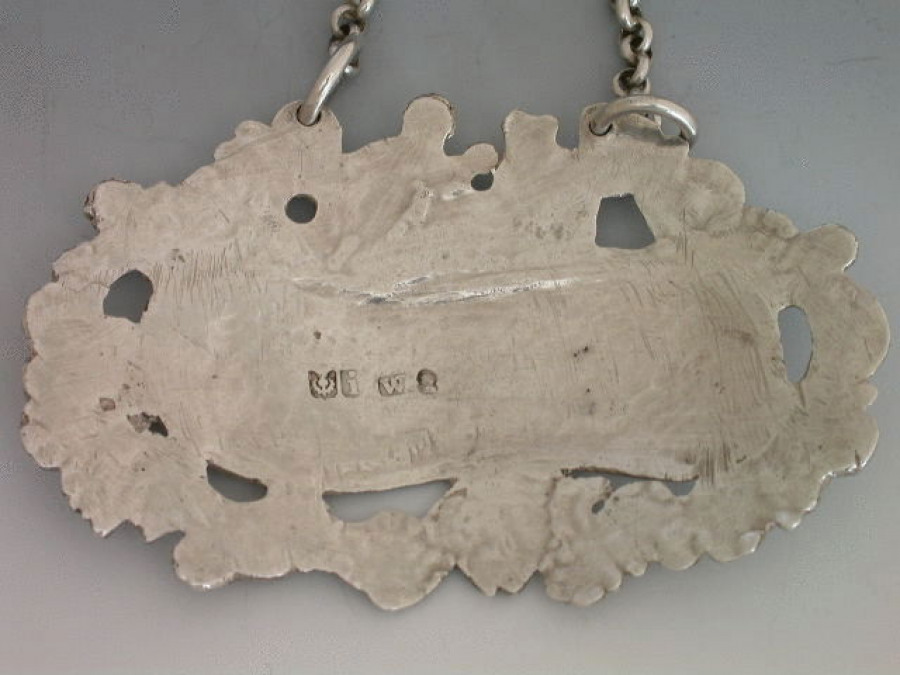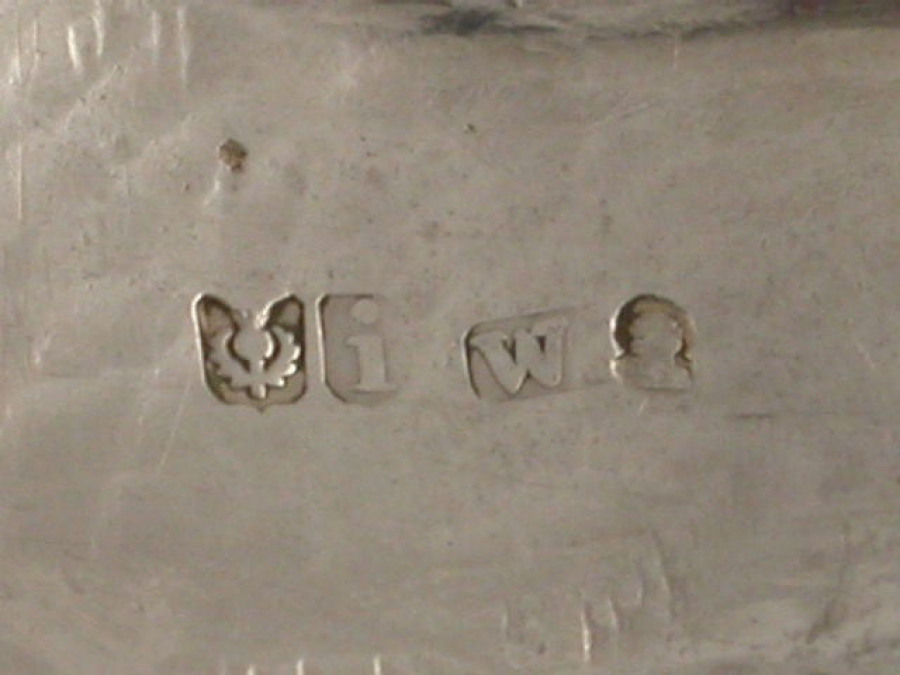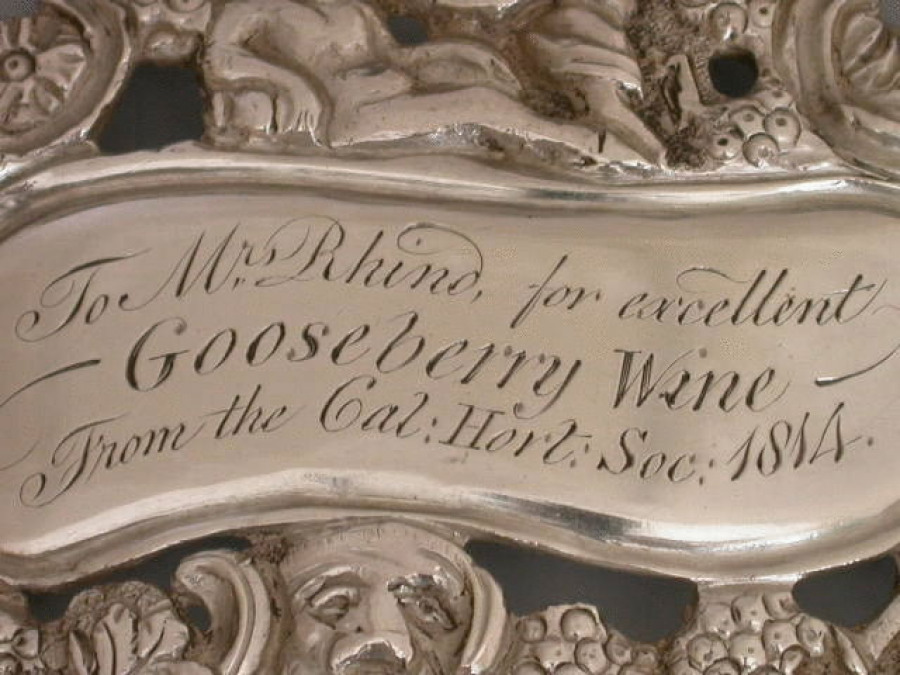 An extremely fine and rare early 19th century Scottish heavy cast silver Wine Label, of ""Reclining Dionysus"" form, the shaped oval label with elaborate border of grapes, foliage, flower heads and a bacchanalian mask head, a recling figure of Dionysus being attended by a putto above. The scrolled oval nameplate engraved; To Mrs Rhind for excellent GOOSEBERRY WINE From the Cal:Hort:Soc:1814.

By William Peat, Edinburgh 1814. Complete with original hand written recipe for Gooseberry Wine, dated 1808.

The Caledonian Horticultural Society are recorded as awarding a number of these Wine Labels as prizes during the first half of the 19th century, but most interestingly, this label is accompanied by the original recipe sent to Mrs Rhind by Mrs Lloyd and dated January 29th 1808. The recipe reads as follows:- ""Green Gooseberry Wine. When the fruit are full grown, and before they change colour - to every pound of Gooseberries when pick'd and bruised - put one quart of cold spring water - let them stand three days stirring them often - then strain the liquor and to every gallon now measured off - put three pounds of loaf sugar, stir it well and when the sugar is difsolved Barrel and put a quart of the best Brandy to every twenty gallons of wine, and a little isinglafs. Take care to fill the cask - let it stand in the cask at least six months before you bottle it. N:B: As this wine is very sweet it wou'd be just as well if it were suffered to remain a year before Bottled off - but this depends on the taste""
Sold - £650.00
Condition
In very fine condition with no damage or repair and complete with original extremely long chain
Weight
49.00 Grams (1.58 troy ounces)