Steppes Hill Farm Antiques Newsletter #84 - August 2018


50 Years Old and Counting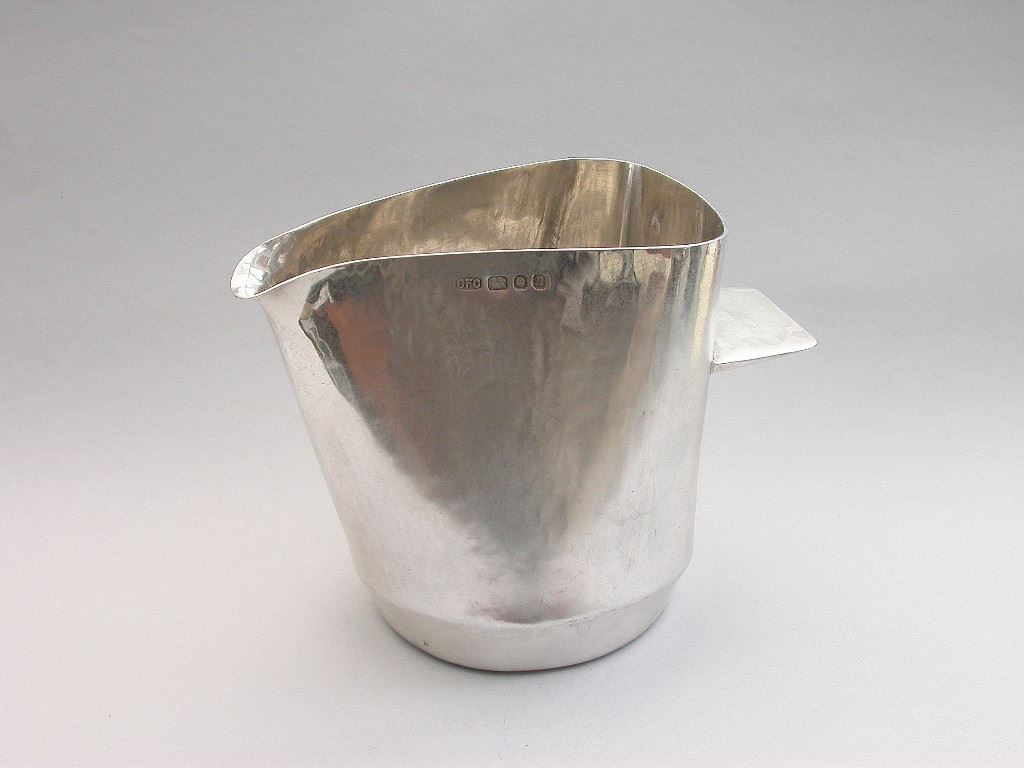 Cecil Frederick Colyer studied at Cambridge and spent time in Nigeria in the Colonial Service. Returning to England he ran a boys club at Uppingham School and during the war was a pilot instructor for the RAF. In 1952 he was appointed as Head of Metal and Woodwork at Bryanston School. He was a Liveryman of the Worshipful Company of Turners and registered his London hallmark in 1965 then later another in Edinburgh, Scotland. One of his students, Simon Beer (also now a collected silversmith), called him '...an inspired teacher'. He died in 1994.
The stylish Post War hammered Silver Cream Jug illustrated above was created in
1968
, 50 years ago, and that date coincides with the year that William (Billy) Buck officially started trading as
"Steppes Hill Farm Antiques"
. A dairy farmer from the day he left school, tending a small heard of Friesian Cows and other livestock based on the family farm high on the North Downs in Kent, Billy acquired his love of antiques and early English Porcelain in particular, from his mother Celia. He enjoyed attending local antiques fairs and markets and was buying and selling small pieces of porcelain, silver and and even furniture from a young age. It was probably in the early 60's (with the additional expenses associated with the birth of his first son David!) that Billy realised that he could actually make more money from the buying and selling of antiques than he could from a small dairy heard. He changed course, and in
1968
the business officially started trading.
In 1977 David joined the business. Although Billy dealt in small collectable silver, early English porcelain was his first love. David spent four years working in London for two different silver dealers, one in the Silver Vaults and one in Knightsbridge. He returned to the farm in 1981 and expanded the silver side of the business. He was instrumental in giving
SHFA
an online presence and their first web site went live in early 2008.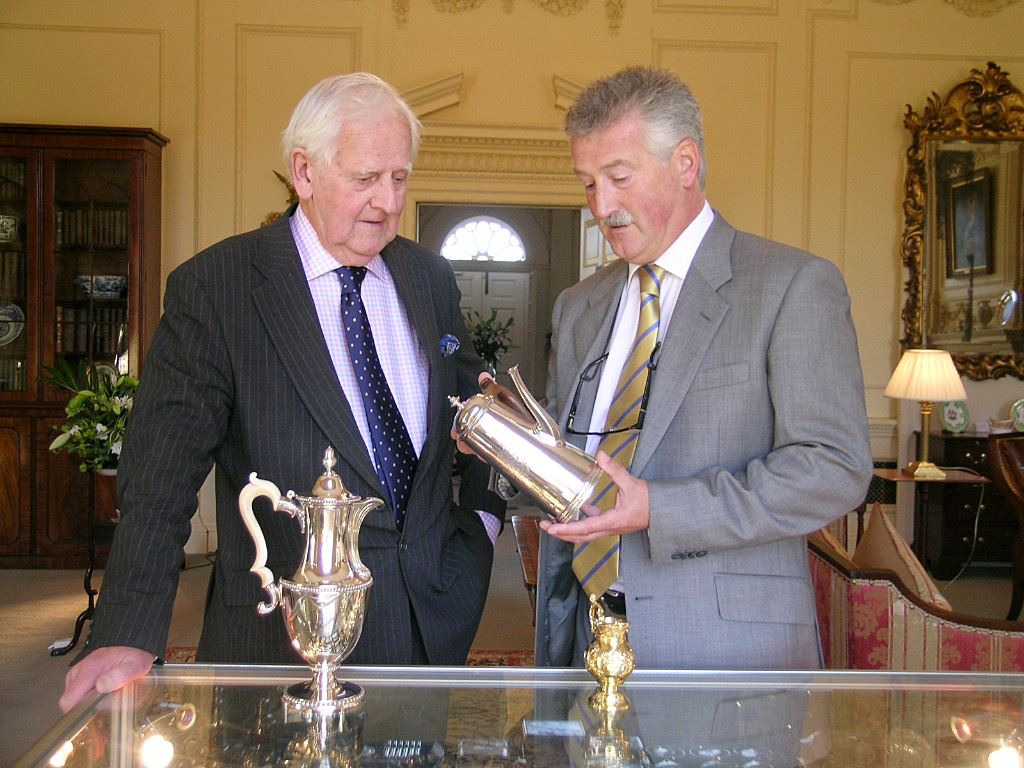 William Frederick Arthur Buck is sadly no longer with us, he died peacefully in his sleep just before Christmas in 2015, however
Steppes Hill Farm Antiques
continues to trade, now under a slightly different guise and as a Limited Company. The business is now the preserve of David, ably assisted by his wife Carol.
We specialize in small silver collectors' items including wine labels, caddy spoons, snuff boxes, vinaigrettes, vesta cases, card cases, pencils and writing equipment, scent bottles, pin cushions etc etc as well as Flatware, Hollow-ware and Scottish and Irish silver.
Over the years Steppes Hill Farm has been privileged to have formed a number of well-known private collections of both ceramics and silver. As well as building friendly long term personal relationships with clients, we also regard the academic approach as all important.
We have been members of The British Antique Dealers' Association since 1976.

In 2018 SHFA is now officially 50 years old and we hope to continue trading and assisting our friends and clients in acquiring interesting and desirable pieces of small collectable silver for a good few years to come.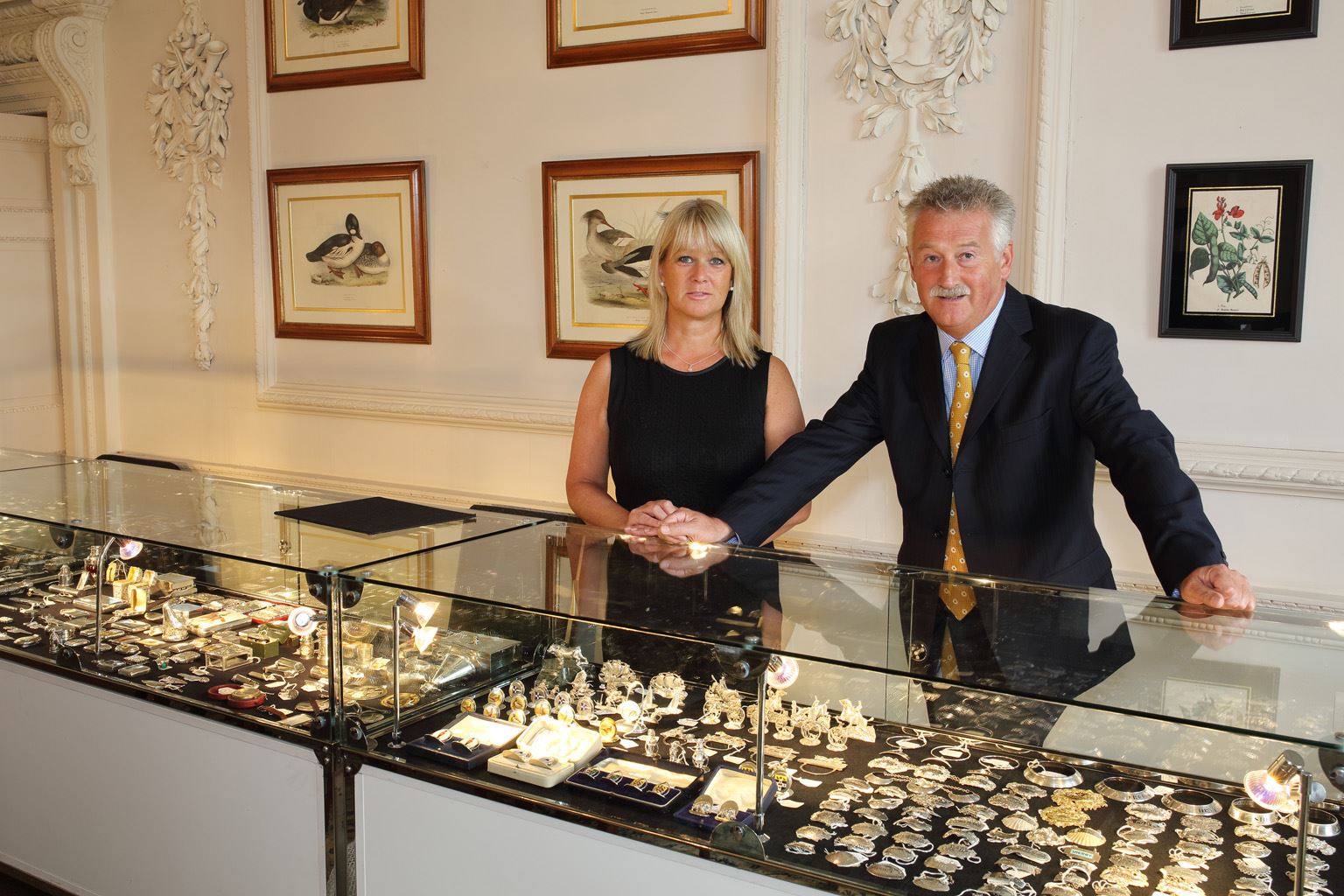 CAROL AND DAVID BUCK
To coincide with this 50th anniversary of our business we are pleased to inform readers that our new updated 3rd generation web site has just gone live. The new site has a refreshed and cleaner design to bring it up-to-date with today's standards. This includes introducing a fully responsive layout which allows the site to be viewed easily on any mobile or tablet device. As well as improvements to the design, page loads should now be much shorter and we have also implemented changes to the user experience which should help to make navigating the site quicker and easier than before. We hope that you approve........................

| | |
| --- | --- |
| | |

I do hope that you will find this Newsletter informative and helpful and will allow us send it to you on a regular basis. I would welcome any feedback you may have, both positive and negative.
David W.A. Buck.
Steppes Hill Farm Antiques

| | |
| --- | --- |
| | |