Steppes Hill Farm Antiques Newsletter #24 - July 2013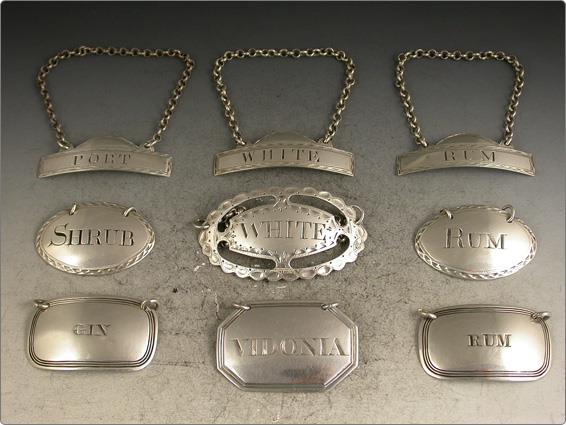 Click on the image above to zoom


I am fortunate to currently have in stock a nice little selection of Antique Silver Wine Labels assayed in the Povincial Town of NEWCASTLE in North-East England. These labels are quite scarce and collectable and they usually command a premium when they come onto the market.

The little collection illustrated above, which can all be viewed in the Wine & Sauce Label Category on the web site, have been accumulated by an English Private Collector over a period of several years and they represent a nice cross section from the port on the River Tyne.

The bright-cut engraved decoration found on Newcastle Labels is often of the highest quality, comparable if not better than much of the contemporary work produced in London. This fine engraving was more often or not the product of the Beilby / Bewick Workshop.

Thomas Bewick (1753-1828), an artist, tradesman and naturalist, occupies pride of place in the history of British wood engraving, having brought the craft to a state of near perfection, and thus ranks with the greatest illustrators. In 1767 Thomas Bewick was apprenticed to Ralph Beilby, the only engraver in Newcastle at that time. Ralph Beilby was the son of a Durham silversmith and a qualified drawing master.

In his Memoir, Bewick states; "I had a greater share of better and nicer work given to me to execute, such as mottoes on the inside of rings and crests on silver".

Bewick's apprenticeship expired in October 1774 when he left his master and returned home. He appears to have had plenty of work there until the summer of 1776 when he went to London. In June 1777 he returned to Newcastle where 'I set to work on my woodcuts. This, however was interrupted by other jobs and silversmiths also began to press their jobs upon me. I had not however been long at work for myself till proposals were made to me to join in partnership with my late master and this was brought about by a mutual friend John Robertson the silversmith'.

The partnership lasted for 20 years from 1777, during which time, Bewick continued, 'Our main supporters in the silver engraving were John Langlands and his partner John Robertson' (see the labels illustrated above). In 1797 the partnership ended.

The account books for Ralph Beilby and Thomas Bewick show that the following Label makers sent them work: David Crawford, David Darling, John Kirkup, Dorothy Langlands, John Langlands I, Langlands & Robertson, John Langlands II, William Lister I, Christian K.Reid I, C.K.reid & Sons, Ann Robertson, Robertson & darling. Thomas Watson and John Wright. The workshop also made many of the punches used by these silversmiths.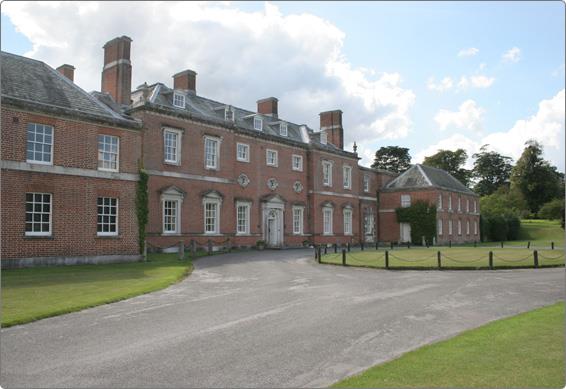 What a fabulous spell of summer weather we have experienced here in south east England over the last couple of weeks and the summer seems to be racing by and our Selling Exhibition at Godmersham Park in conjunction with my brother Christopher on Saturday 24th and Sunday 25th August is now only days away. We are thrilled to have been granted permission for this 3rd exhibition, in the sumptuous setting of the Godmersham Park Mansion, Godmersham, Nr. Canterbury, Kent CT4 7DT.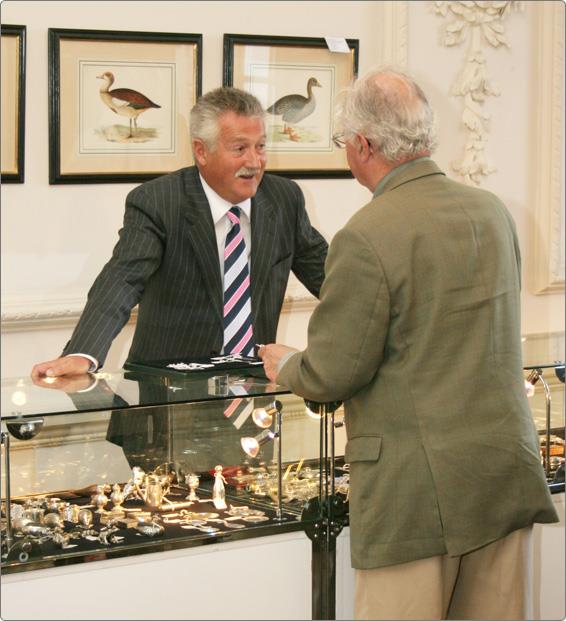 Over the weekend of Saturday 24th and Sunday 25th August 2013, we will be occupying some of the main reception rooms of this magnificent and historically important manor house and furnishing them with beautiful antiques of a befitting style and period.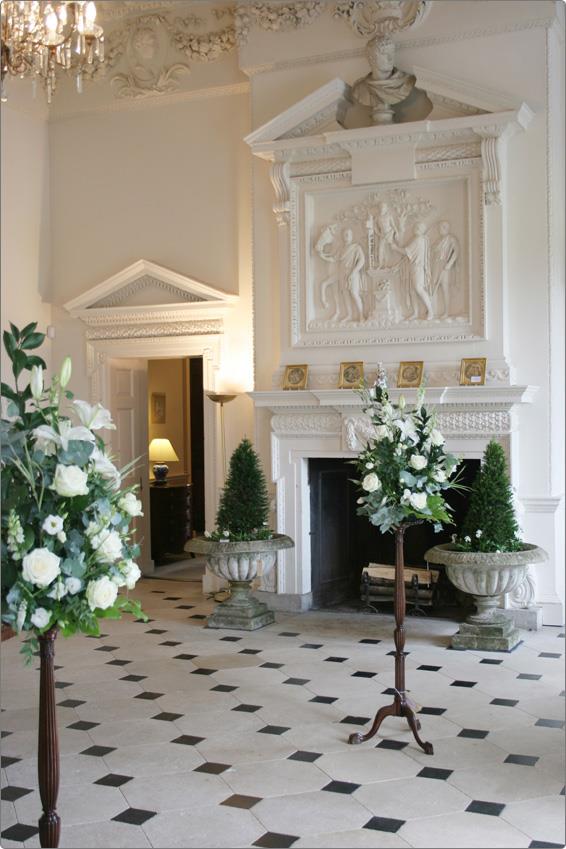 Godmersham Park

Godmersham, the former home of Edward Knight, brother of Jane Austen, was built in 1732 with additions in the 1780's. Jane was a frequent visitor and it is believed to have been the inspiration behind some of her novels.

In the 1920's, it was purchased by the Tritton family who set about furnishing it with the very finest collection of 18th century English furniture and antiques.

The house and collection were sold in 1983 and since then the estate has been in the careful and loving custody of the Sunley family, who have generously granted their permission for this exhibition.

Now used as a College for the Association of British Dispensing Opticians, it remains one of East Kent's most beautiful houses and is not otherwise open to the public.

We hope that you will enjoy visiting this magnificent property and seeing it furnished once again as a home.







Once again I have tried to re-populate the site this month with some interesting new additions to the stock list and I have added several new items to the Menu Holders Category including two fabulous sets of Sampson Mordan enamelled Game Birds. There are also some new additions to the Pens/Pencils & Writing Equipment Category including a little collection of pieces made by John Sheldon, Toymaker, Pencil Maker & Silversmith, which do not come onto the market that often these days. Some very good enamelled Vesta Cases, a very rare 17th century Nutmeg Grater of exceptionally large size, a very fine cast parcel gilt Scallop Shell Wine Label for Champagne by Benjamin Smith, a nice pair of George III cast silver gilt mask head and serpent Salt Spoons by Edward Farrell, a particularly rare Victorian Napkin Ring made in the Regency Stag Hunt Flatware pattern and I have also added a new category to the silver section called 'Scales & Measurement' which you might like to weigh up!

In fact there are over 40 new items of stock uploaded this month, so hopefully there will be something for everyone.





I do hope that you will find this Newsletter informative and helpful and will allow us send it to you on a regular basis. I would welcome any feedback you may have, both positive and negative.

David W.A. Buck.
Steppes Hill Farm Antiques

| | |
| --- | --- |
| | |